Contributed by Escapesanddiaries
So, it's summer. Where are you headed to? Any plans ahead? Well, if you've got none yet or have too many beach options to go to, then you might want to check out Cuatro Islas in Leyte! Heard of it?
Also read: Escape the Crowd: These 10 Beaches in Eastern Visayas are Totally Unspoilt
Where is Cuatro Islas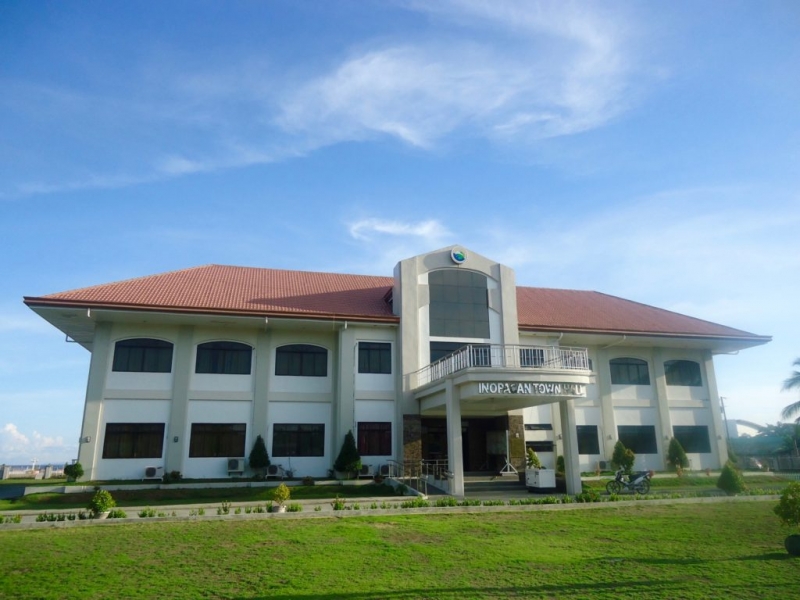 Isolated and relatively unknown, Cuatro Islas is a group of islands located in Western Leyte. While the Philippines, being an archipelago, has thousands of islands, some of them remain pure and undeveloped, retaining their natural beauty. And despite the devastation caused by Typhoon Haiyan in 2013, Cuatro Islas remains unfazed.
Welcome to Cuatro Islas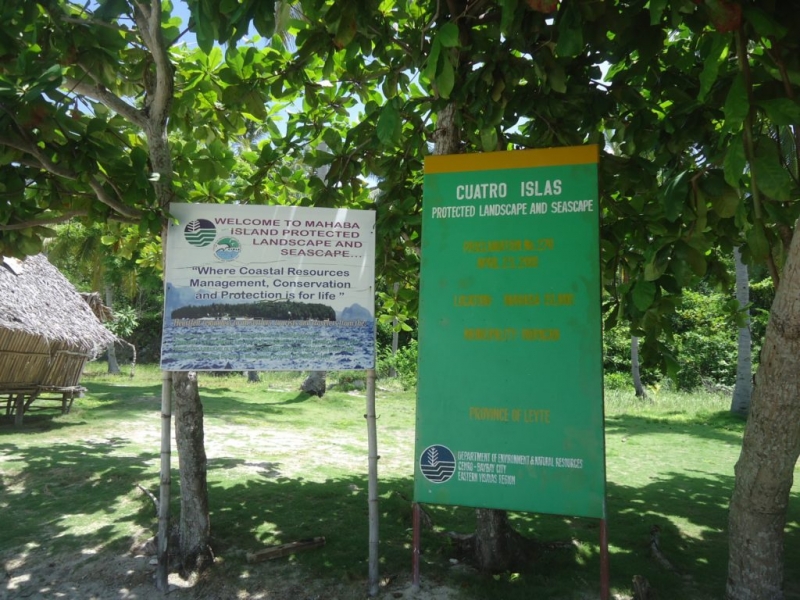 As the name suggests, Cuatro Islas has four islands namely Digyo, Mahaba, Apid, and Himokilan. Cuatro is the Spanish word for four. Each island is mesmerising! Unfortunately, we were only able to visit two islands, because we had to pay ₱500 before we could explore the last island, and the other island is inhabited by villagers. We just wanted to bask in the sun on the dazzling sandbar, which is frequented by tourists in summer, and we just reflected on how lucky we were to experience the amazing beauty of the Philippines.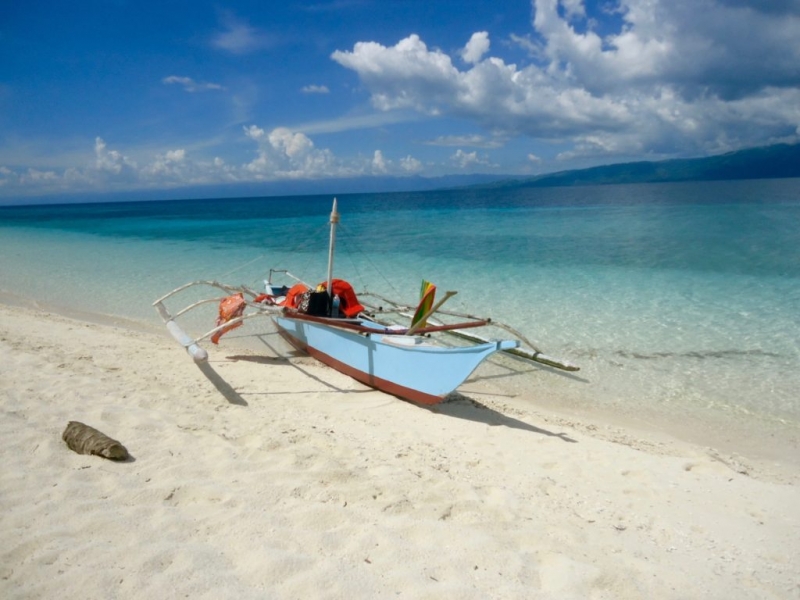 Digyo Island was our first stop.
We were very lucky to have the island all to ourselves—me, my friend and the boatman.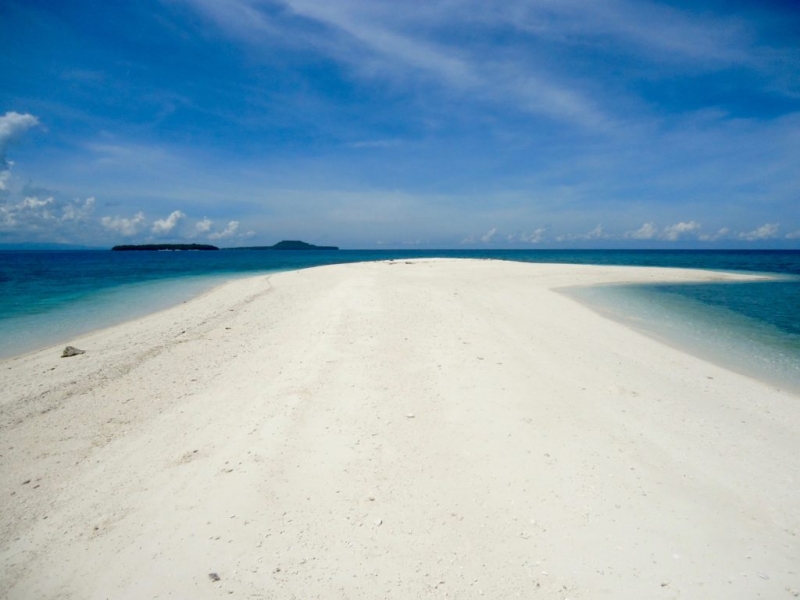 This specific island is perfect for swimming and snorkelling, so bring your gear and don't forget to apply sunscreen on your skin. Being sun-kissed, which I really like, is good, but getting exposed to the sun longer than necessary is absolutely bad for the skin.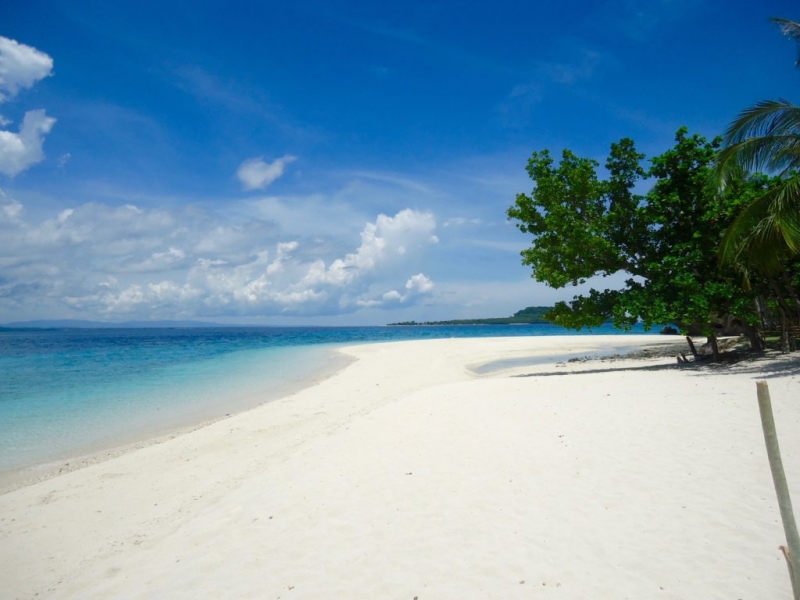 The water is crystal clear, like that of the Bahamas, minus the swimming pigs, of course. You can stay here as long as you want, as it is one of the best places to relax your mind. Just the melodic sound of the waves is soothing enough.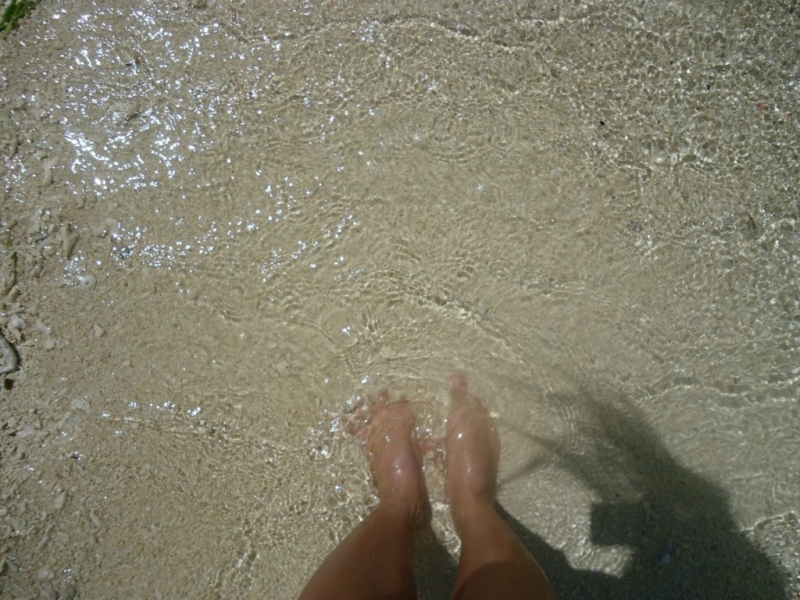 Our next destination was Mahaba Island. There's only one small nipa hut that serves as home to an old couple who work as caretakers of the island. There's no toilet in the vicinity. The dogs are owned by the old couple.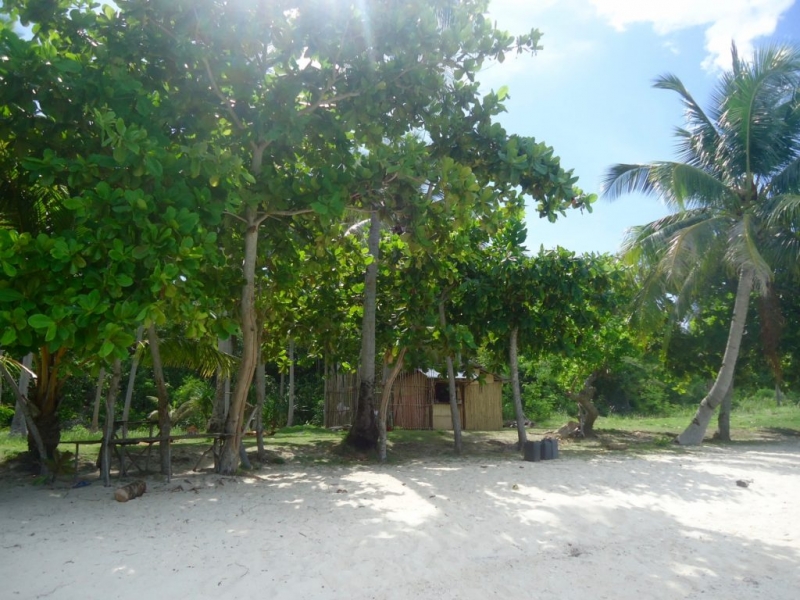 Although these photos and islets pretty much look like the same, they are different. Their only common denominator is that they're truly untainted which would add up to your thirst for sun basking.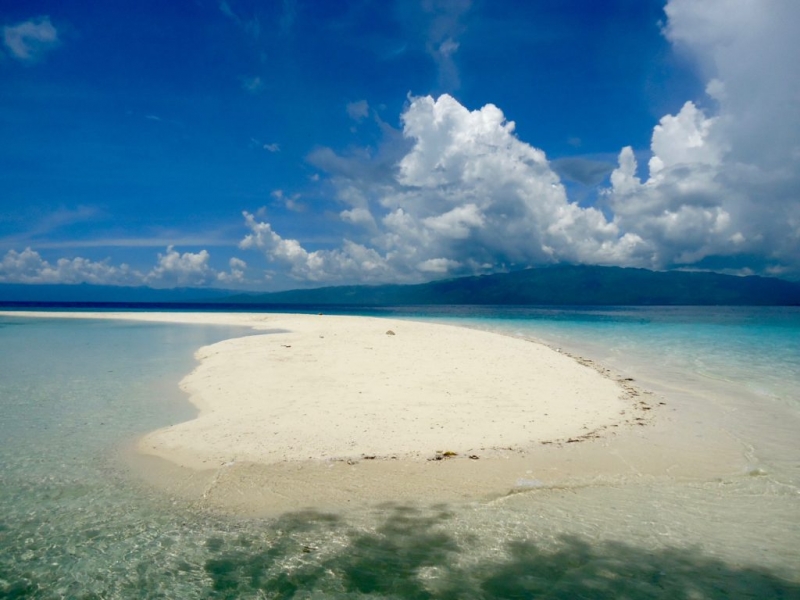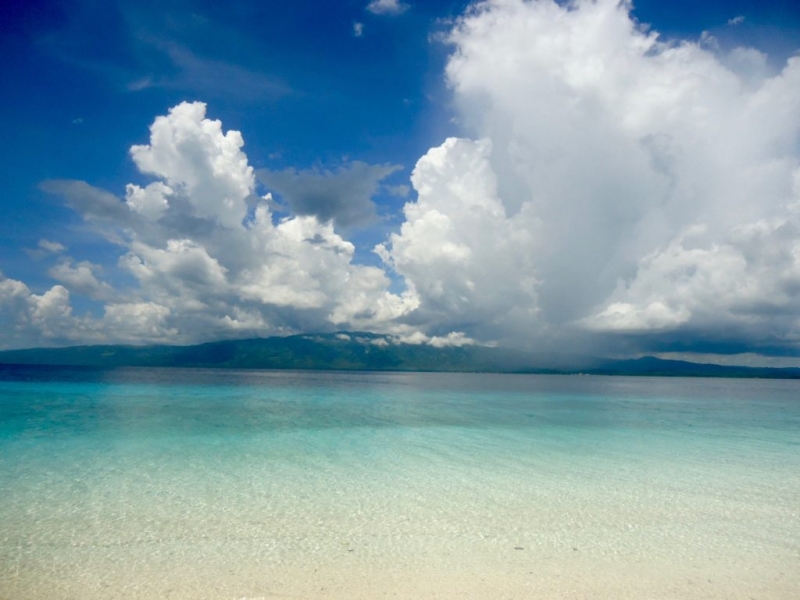 Where to stay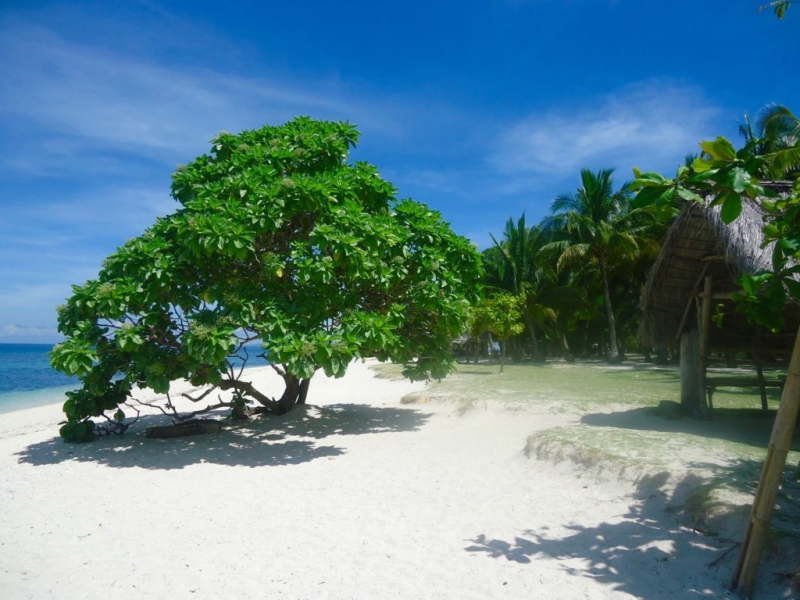 We didn't try to stay overnight on any islands, but the boatmen said that there are cottages that can be rented on Digyo Island. You can stay in an open cottage for ₱350 and in a closed cottage for ₱500. You can also bring your duyan (hammock) or your own tent to sleep in.
Why you should go and visit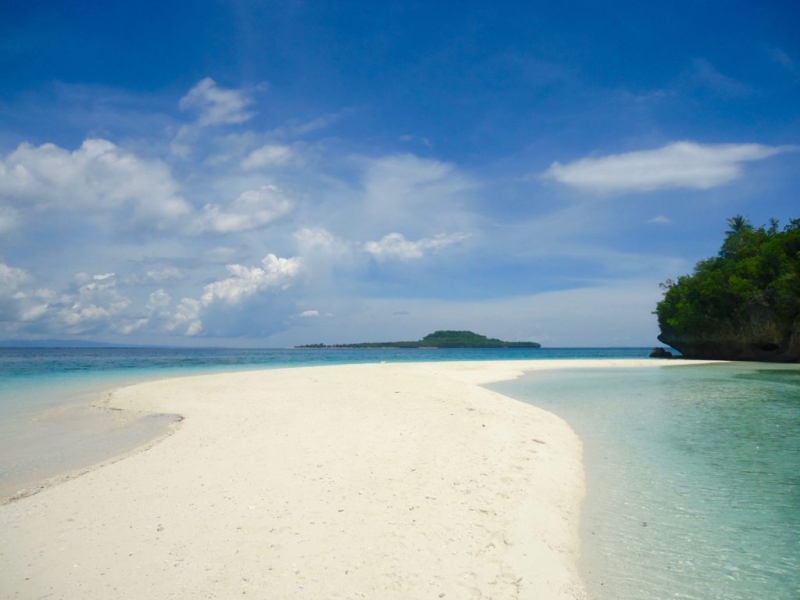 Visiting and staying on an undeveloped island is relaxing. You get the chance to commune with nature in its unadulterated state. And that's exactly how we're supposed to enjoy our islands and forests.
If you're lucky enough (like us), you can have the whole place to yourself for a day. Just pray for a fine weather, so you can fully enjoy the turquoise water.
I bet Cuatro Islas is one of the best groups of islands in the Philippines and I hope that it will remain the way we experienced it. Commercialisation of these islands, just like what happened to other islands in the Philippines, will just destroy its pure and natural beauty.
Activities and foods to eat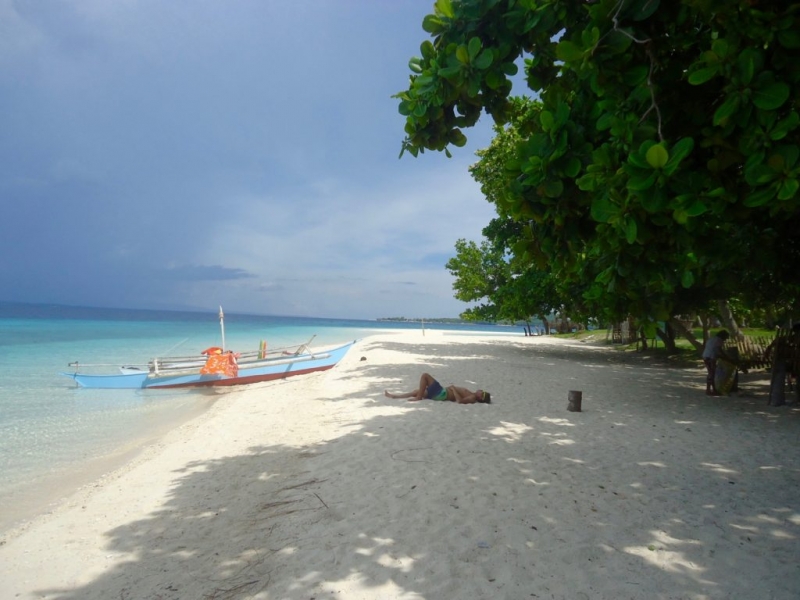 Water-proof your phones, or better yet, pack a GoPro, so you can take photos of different kinds of fish underwater. You can snorkel, swim, camp and sleep in a tent, and watch the golden sunset. Of course, if you're planning to stay overnight, waking up blanketed by nature is one of the best experiences.
There's no food available around the area, so pack some ready-to-eat canned goods, bread and other easy-to prepare meals. Don't forget to bring at least two literes of water and some tropical fruits that will make your stay more enjoyable.
Overall, our experience on Cuatros Islas was one for the books. My friend and I consider it as one of our best trips. The beautiful view, the picturesque place and the simple way of living didn't disappoint. You should experience it as well! Just be a responsible traveller.
How to get there and some side tips
If you're coming from Cebu City, take the ferry to Hilongos Baybay commonly known as Ormoc City. Normally, travel time takes around five hours. Fare is about ₱200-300, depending on the accommodation. We travelled at night. Now, if you will do the same, expect that you will arrive early in the morning, but that's okay, as you will have enough time to fill your stomach before the adventure begins.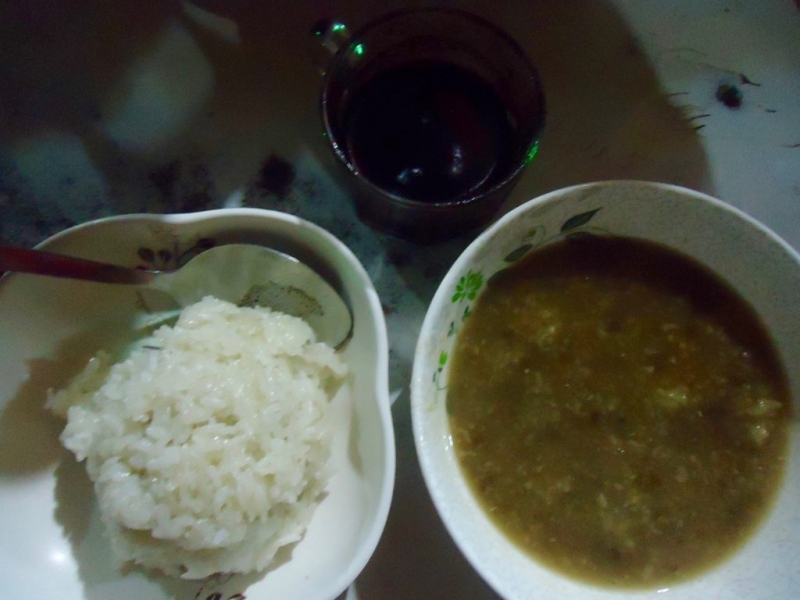 For less than ₱50, you can have your stomach filled with a heavy sticky-rice and mongo breakfast that can fuel you up before the adventure begins. Walk around for a little while and stroll in a small market where eateries are serving breakfast. You should never miss one of their delicacies. It's sticky rice with sweet beans, or mongo, and hot cocoa as syrup. As far as I can remember, it costs less than ₱50 and comes with a hot cup of coffee to jumpstart your day.
From there, take a jeepney to Inopacan town. The first trip is at 7am.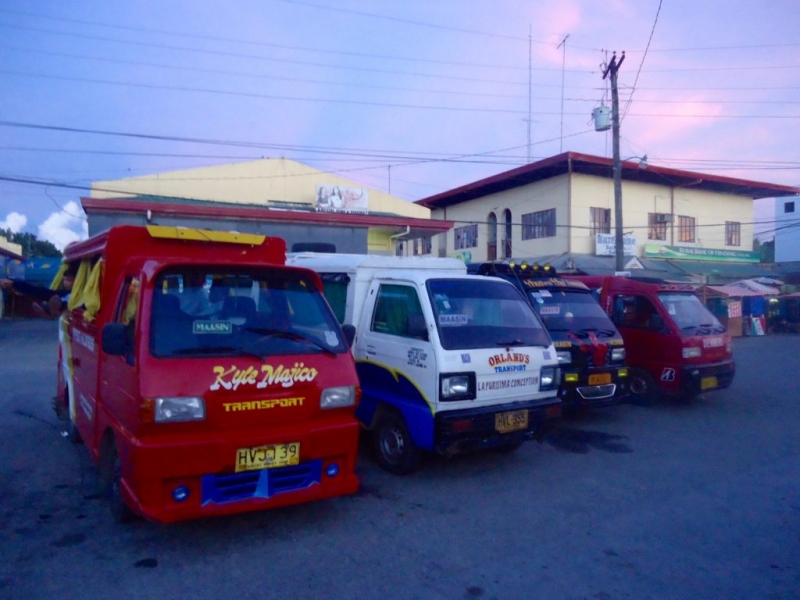 The Municipal Hall serves as one of your guides towards your destination. Alight at the municipal hall. Right behind it is a wharf where you can ride on boats going to Cuatro Islas.
Kindly check the prices for your references. Inopacan Sea Liner schedule and rates. These are the available boats for to take to you Cuatros Islas.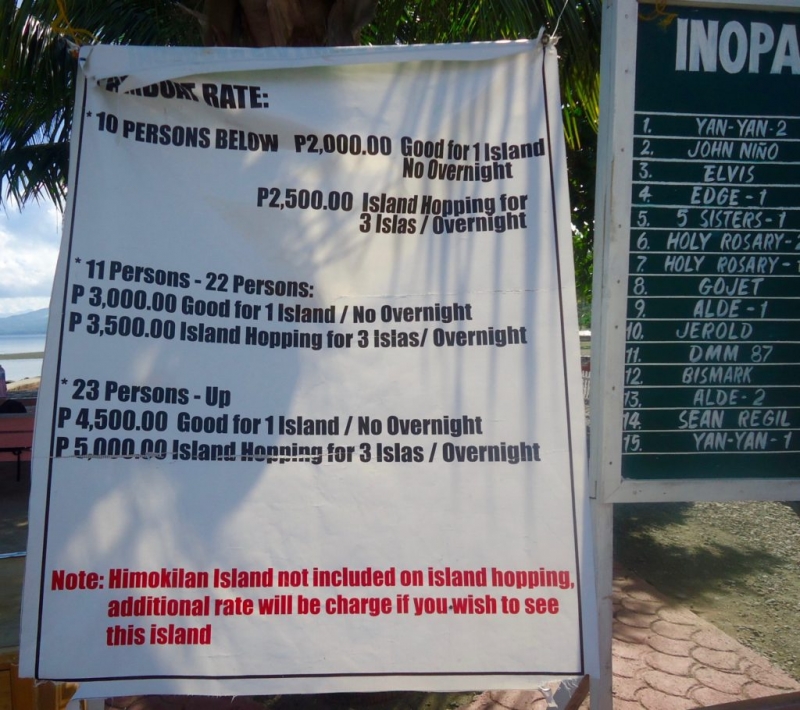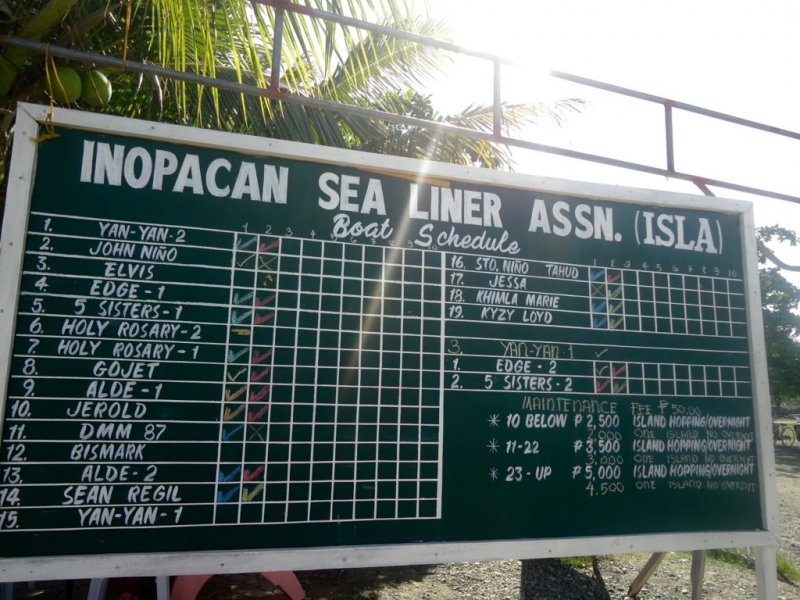 Tips, reminders and guidelines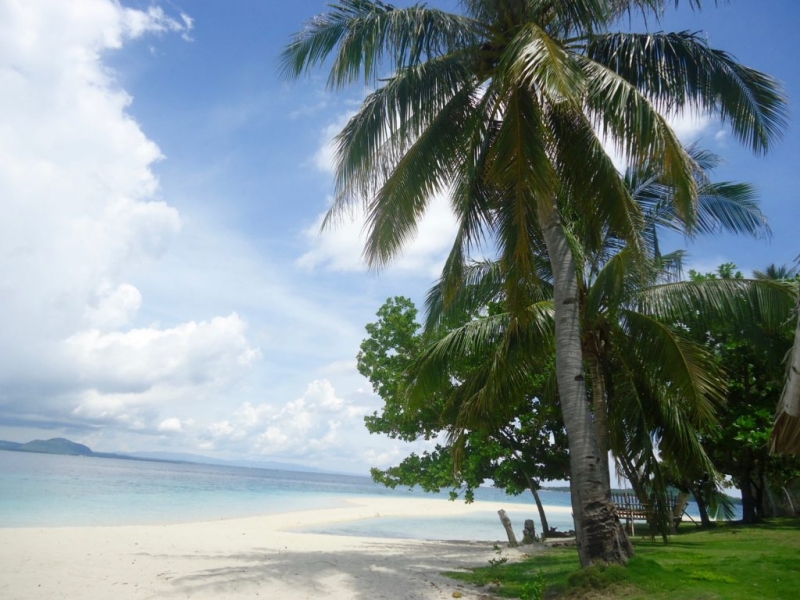 Don't leave your trash on the islands and make sure that you're going to leave the place the way it is when you arrive. Weekdays are the best times to visit Cuatro Islas.
I was lucky my friend is Cebuano so he knew exactly how to haggle and negotiate with the people in charge. As we went there on weekday, there were at least zero tourists visiting, only the two of us.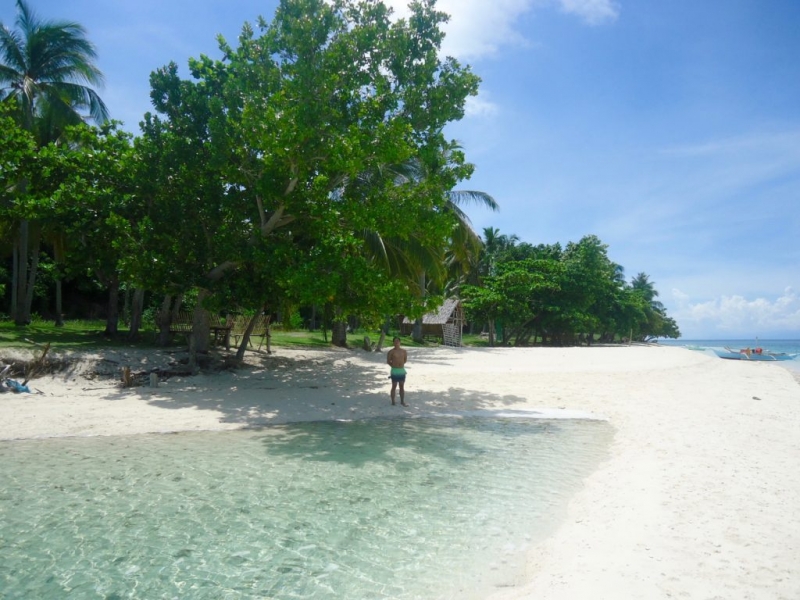 We informed the boatman that we could wait until some people arrive so we could share the fee. Since there were none, they offered us a small boat which we were able to get for ₱1,000 for a whole day trip. Also, donate some food to the couple. Before we left, the old woman requested for a small amount of money. Your left over food that's of course edible will also be much appreciated. If you can also give them water, please do, as there's no potable water in the area.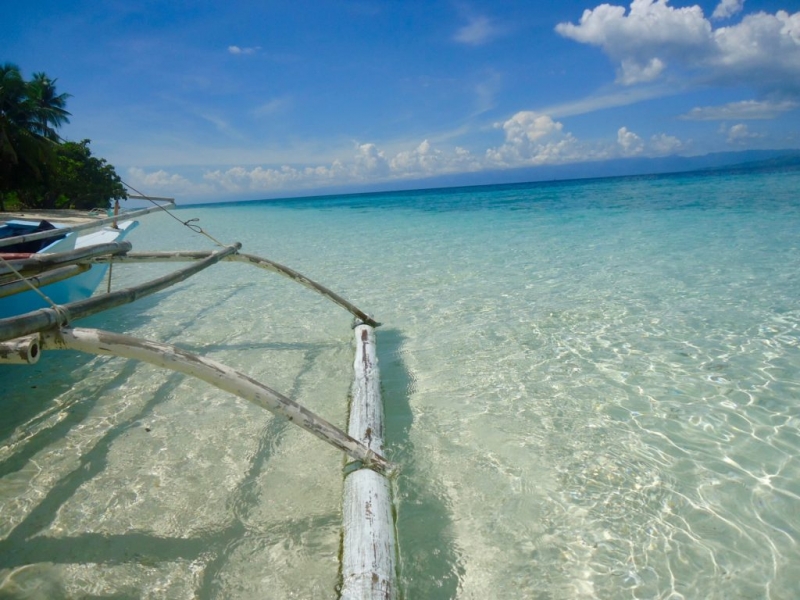 So, don't these photos above convince you enough? I bet they just did! So go pack that backpack and start a wonderful amazing experience at Cuatro Islas!
You see? Your travel to Cuatro Islas will surely bring out the good within, making it one of the most fulfilling trips of your life!
Travelling with my friend Mejas was a lot of fun, he was cool and easy to be with. He's also generous and adventurous! Special thanks to him for taking me here, looking forward to have more fun adventures with him!
Also read: Top 10 Island Getaways in Eastern Visayas that Will Truly Make You Stay
Have you been here? What are your thoughts about this untouched island? How was your experience? Let me know on the comment box below! Would love to hear from you!