As we already know, crying is healthy and it's part of being human. There are studies suggesting that crying causes our body to release "feel-good" chemicals that are beneficial to our health. We cry out of happiness, sadness, grief, and sometimes for reasons we cannot explain.  
In the words of Robert De Niro's character in the movie The Intern, "The best reason to carry a handkerchief is to lend it!" But more often than not, our moments happen in solitary, so there goes the chance of someone lending their handkerchief to us. 
Whether you are crying over a breakup, mourning for an old life that has been greatly disrupted by the pandemic, a heart-wrenching animal rescue video, or your favourite television character, allow us to give you a tip: always do it in style. We made a list of cute tissue holders that will definitely make crying look pretty on you. Disclaimer, though: We still prefer it if you smile!
1. This multi-functional tissue holder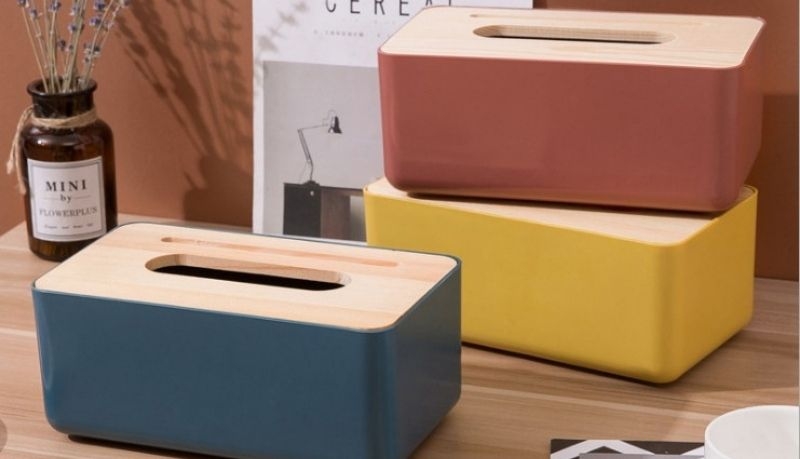 The earth tone colours of these tissue holders will certainly go with every trendy interior design theme. It also has a built-in phone holder that will make your binge-watching more convenient! You can finally stop worrying about your phone falling down on your face — and that's already one less painful reason to cry. 
Buy it on Shopee for ₱132.
Also read: Aesthetic Coasters You Can Buy on Your Next Shopee Haul
2. This kawaii tissue holder with various designs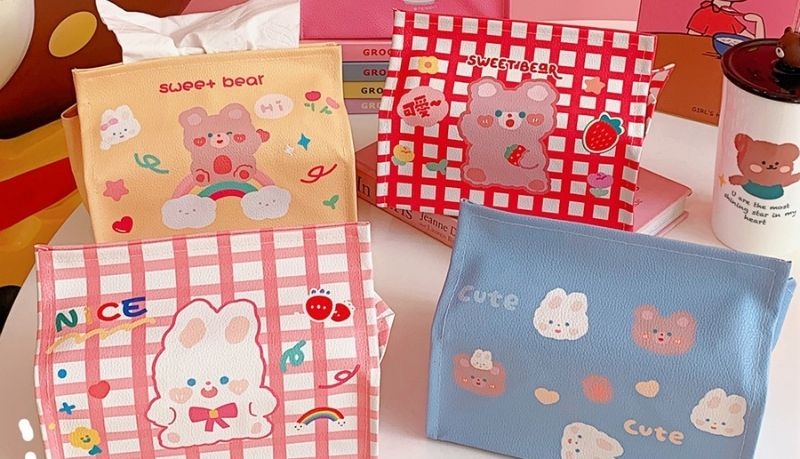 With the bright and fun designs of these tissue holders, you would probably forget why you're even crying. They're also small and lightweight, which makes them easy to carry around. If you're looking for something to please your inner child, these cute tissue holders make a good room decoration, too! 
Buy it on Shopee for ₱98.
3. This retro television tissue holder with space for your smartphone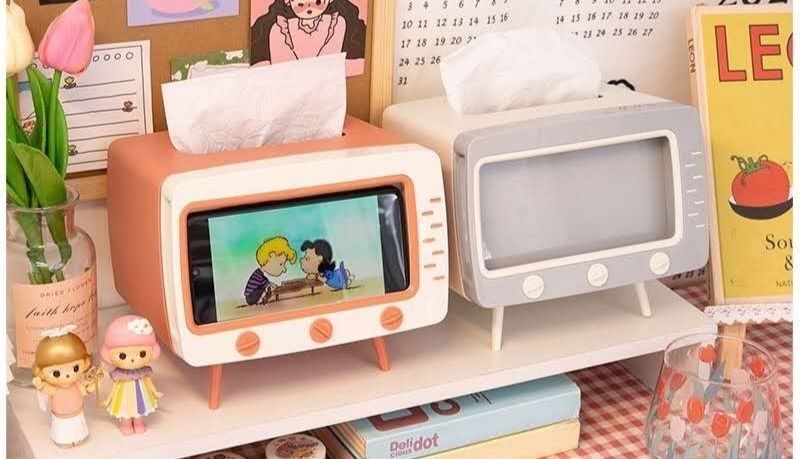 This retro-minimalist tissue holder is a perfect combination of two extremes. Who would've thought that the mix of vintage and minimalism would look this cute? With a slot specifically for your smartphone, it's also multi-functional — all thanks to this tissue holder's well-thought-out design!
Buy it on Shopee for ₱168.
4. This personalised tissue holder complete with a spray bottle holder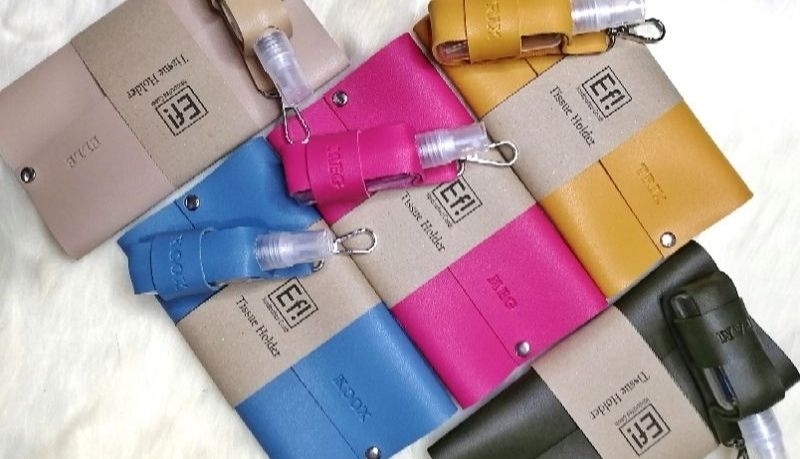 Planning to have a watch party with your other iyakin friends? You have to give them one of these tissue holders that come with practical spray bottle holders first! Real friends cry with you, right? Make your gift even more extra when you have it personalised.
Buy it on Shopee for as low as ₱75.
5. This vintage radio tissue holder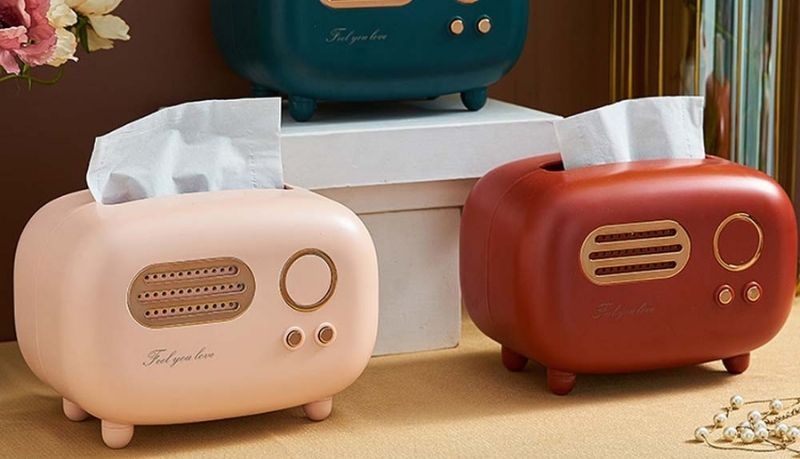 Disguised as a radio from a different era, this tissue holder is also great for decorative purposes. Whether you're a fan of vintage stuff or you just simply find yourself sobbing over your favourite period drama TV show, this should absolutely make your list! 
Buy it on Shopee for ₱359.
6. This right angle tissue holder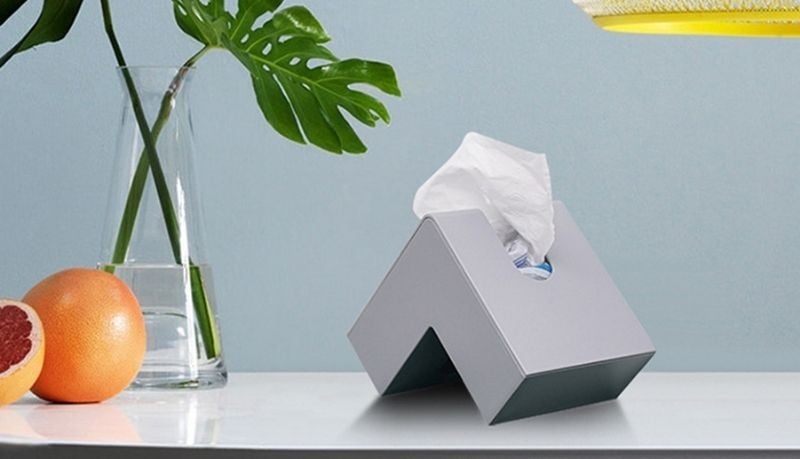 With a shape that allows different ways to display it, this unique right-angle tissue holder is a must-have! Because of its sleek and modern look, this will easily become the favourite of Scandinavian interior lovers out there.
Buy it on Shopee for ₱224.
Also read: 12 Aesthetic Items to Decorate Your Room With
7. This ethnic-inspired tissue holder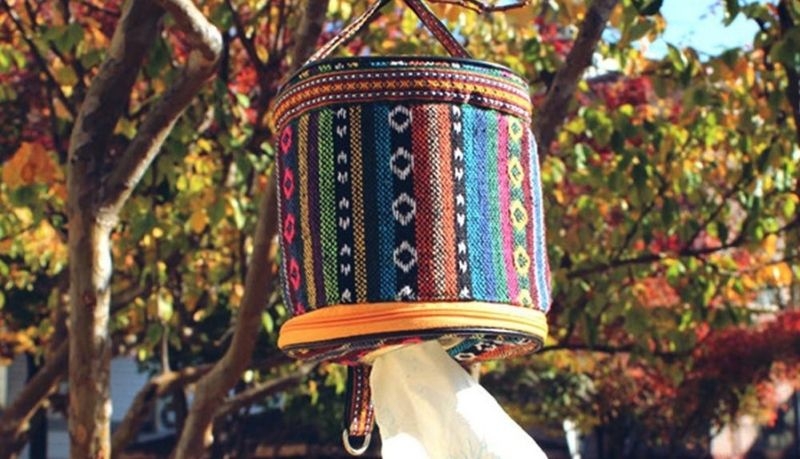 Practical and convenient to use. This cute tissue holder has a handle that adds points to its functionality, making it easy to carry and hang. It's guaranteed to make boho lovers swoon over its colourful and ethnic design!
Buy it on Shopee for ₱140.
8. This locally made tissue holder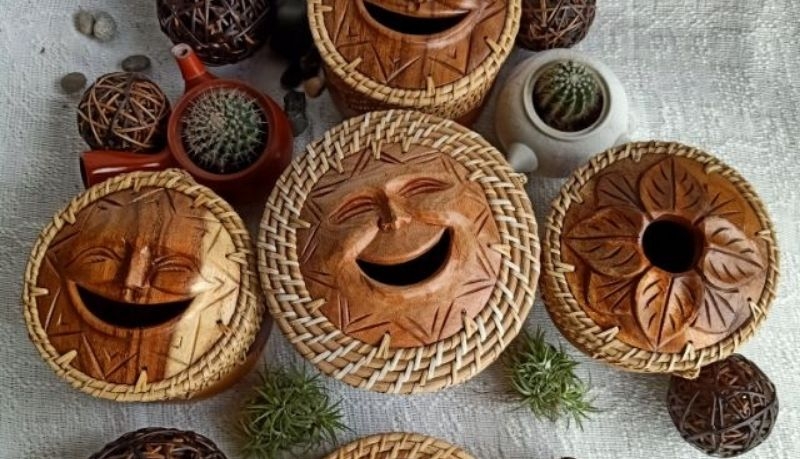 If you're all for something classic with guaranteed quality, this wood and rattan tissue holder will probably check all your boxes. This is also a chance for us to #SupportLocal! Plus, it's designed like a smiling sun, sending you a reminder that everything will be alright.
Buy it on Shopee for ₱320.
Also read: Baguio Food Products You Can Actually Order Online 
With so much drama in both movies and real life,  it's good to try and find reasons to lighten things up. As we have said, it's okay to cry but at least make it pretty! Crying only means that you feel things deeply and that's alright. But you have to keep in mind that you have family and friends around who are willing to help and cry with you.  
Also read: Mental Health Resources in the Philippines
So, which of these cute tissue holders will you be checking out soon?