Sunny beaches and amusement parks are not the only things that makeup travel. Sometimes, travelling involves a stab to the heart, too — especially when one chooses to travel to places immersed in painful history. Not known to many, the latter is otherwise known as "dark tourism." In the Philippines, we have several spots that support this.
Also read: 8 Reasons Filipino Travellers Should Care About History
What is dark tourism?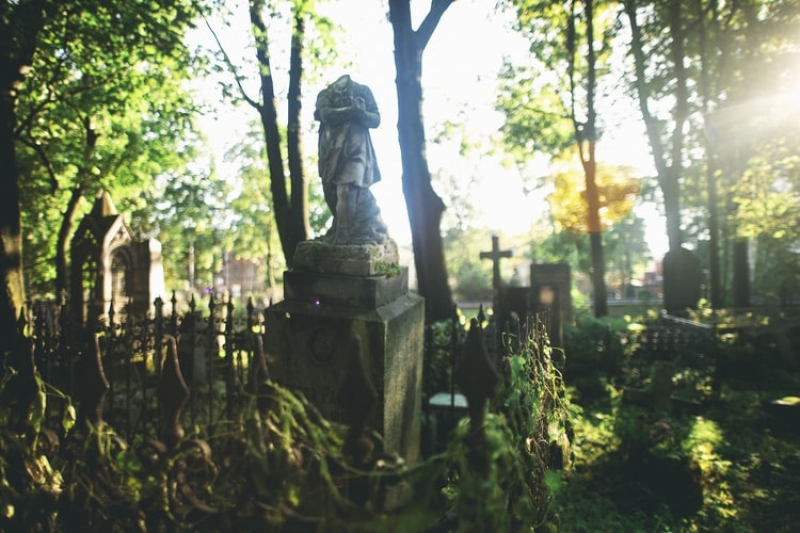 In 1996, Malcolm Foley and J. John Lennon coined the term "dark tourism" for their paper JFK and Dark Tourism: A Fascination with Assassination. Since then, several other studies have emerged in an attempt to define the term. Today, dark tourism is most simply defined as a kind of tourism that highlights places associated with death and tragedy.
While the term itself may sound sick and intimidating, dark tourism is actually common among travellers. It involves visits to war museums (i.e. Penang War Museum in Malaysia), iconic burial sites (i.e. The Pyramids of Giza, Hanging Coffins in Sagada), and memorial centres (i.e. 9/11 Memorial, Memorial to the Murdered Jews of Europe in Berlin). Mostly, dark tourists explore such places for educational purposes. Many travellers find these destinations to be overflowing with historical gems.
Is it ethical?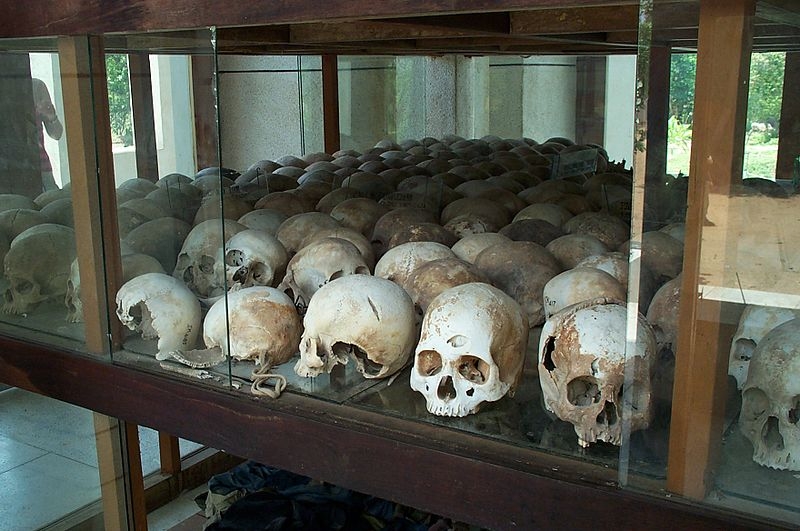 While common, dark tourism is definitely not without controversy. In 2017, the concept drew much flak as curious passersby, who were later labelled as disaster tourists, decided to take selfies against the burning Grenfell Tower. Reportedly, the fire killed up to 80 people in the building.
In Ukraine, the Chernobyl Exclusion Zone sparked controversy in the world of dark tourism. The site is infamous for causing thousands of deaths due to the explosion of the nuclear reactor and the people's exposure to radiation. Presently, it stands as a dark tourism site. Last June, an Instagram user uploaded a photo of herself in her underwear as she posed in the area.
Similar to these, several other disturbing cases have emerged, giving a bad name to dark tourism. For example, tourists flock to the Balinese Trunyan Cemetery to witness the unburied dead in bamboo cages. Some also travel to Japan to visit the Aokigahara — infamously known as the 'suicide forest.'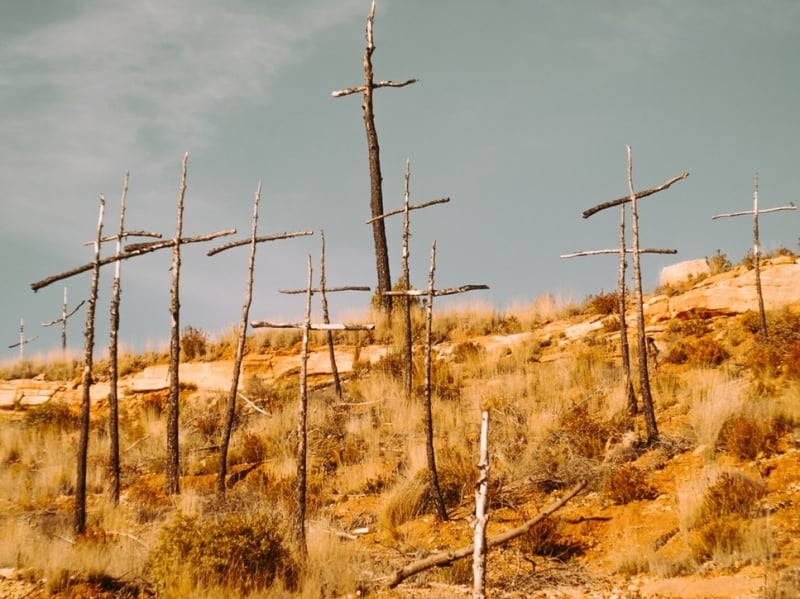 It's without question that these specific practices are unethical. Imagine tourists turning a place of grief into a tourist spot! This said, it's difficult to draw the line.
Most dark tourists believe that dark tourism should be okay as long as it is done with the right motives: to learn from history, to commemorate the dead, and to remember the tragedy. On the other hand, dark tourism should never make it okay for tourists to plainly ogle over the pain of others.
Unarguably, there is a high standard of conduct expected from travellers who visit dark tourist spots. If you're interested in visiting dark tourism spots, here are some rules to remember: Be careful to follow dress codes. Avoid taking selfies. Leave the gales of laughter at the beach. Dark tourist spots demand their visitors' respect and sensitivity at all times.
Dark tourism in the Philippines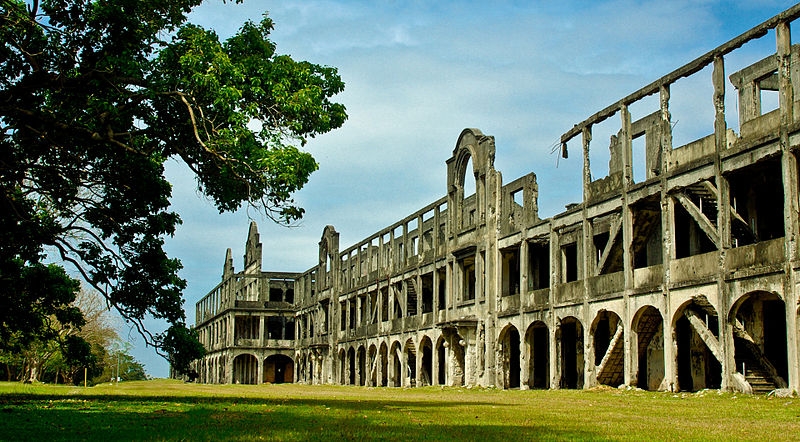 Steeped in rich history, the Philippines is peppered with dark tourist destinations. One of the most famous spots is Intramuros, which prods visitors to remember the Spanish colonial era. Fort Santiago has become a famous tourist destination as it presents how Filipinos were tortured during that time.
Baguio City also brings fame to dark tourism in the Philippines. Today, most travellers know these spots for their eerie vibe and ghost stories. Many Filipinos suffered in this city during World War II, and Baguio has preserved most of its ruins.
Amid these, ethical dark tourism in the Philippines is still a developing industry. Nevertheless, we see signs of progress. For example: In 2017, the Housing and Urban Development Coordinating Council (HUDCC) announced that they were considering preserving the ruins of the Marawi siege as a tourist spot.
Recently, the Human Rights Violations Victims' Memorial Commission introduced its plan to build the Freedom Memorial Museum. This museum will remember the victims of the Martial Law era under late dictator Ferdinand Marcos from 1972 to 1986. Reportedly, the funds to build this museum will be sourced from the interests of the ₱10-billion ill-gotten wealth of the Marcoses.
With the prevalence of dark tourism in the Philippines, Filipinos will have an easier time remembering the past. This way, we can avoid tragic events from happening again. As Quavo said, History repeats itself. So you might wanna pay attention.
Also read: Historical Places Around the World Every Pinoy Should Visit
Should you try dark tourism?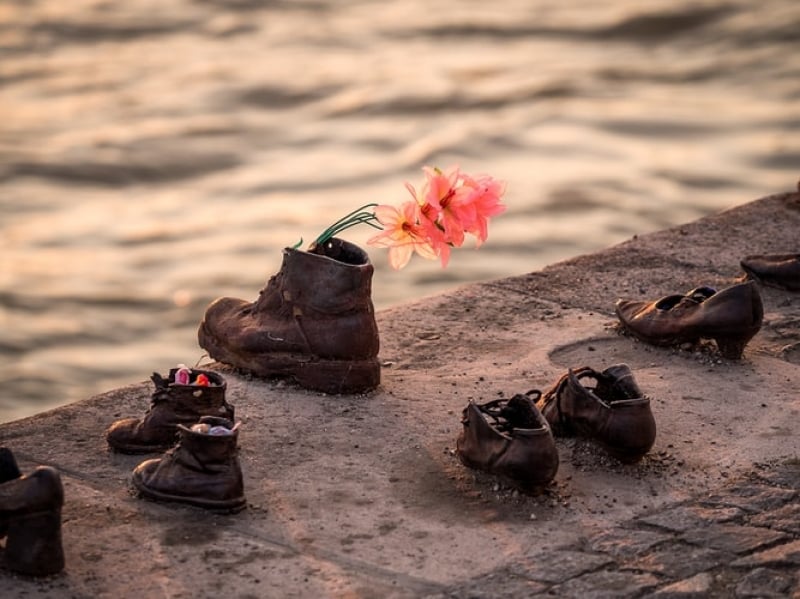 Travelling is fun. Travel is awesome. Travelling is good for the soul. These statements come from the Google Predictive Search feature when you search about travel. This just goes to show how easy it is to correlate travel with happiness. However, travel isn't just about making one happy. It's also about making one think.
Many people have mixed feelings about dark tourism. As travellers, it's always necessary to assess our motives for visiting places. If you think visiting a dark tourist spot will help you grow in knowledge and empathy, then there's no reason not to visit it.
---
Featured image credit: The Freedom Memorial Museum | Official Facebook Page