Contributed by Chinito Wanders
I made it to a point that every time I travel for work, I made sure to take a short side trip to nearby places that I can explore. This time, I had to visit Davao City for work for two days at the same time pick my sister's new ride while I was there. I only have the 2nd day as my free day to explore.
Also read: 22 Photos That Will Make You Want to Live in Davao for Good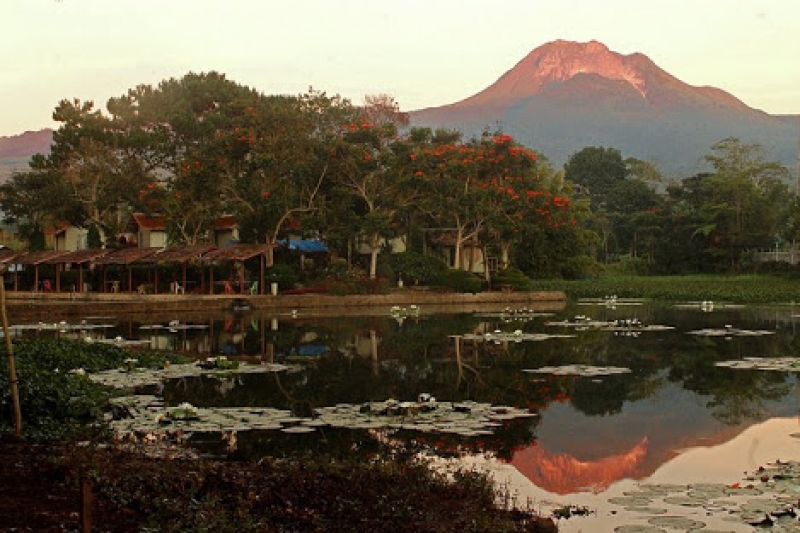 I thought about the places that I can explore given a very limited time that I have. My first plan was to visit General Santos City while trying to break in the new ride of my sister. But upon rigorous research, it seems impossible. Travelling by car to and from Gen San would consume a considerable amount of time which I cannot compromise considering how limited my time was. So I made an alternative to visit some areas of Davao del Sur instead. I decided to take a quick peek at Kapatagan, Digos City, Davao del Sur to see the Philippines' King of all Mountains, the Mt. Apo, and engage into a unique kind of adrenaline rush by achieving River Tubing at Sta. Cruz.
My itinerary for my Davao del Sur escapade was
5am: Start driving to Kapatagan, Davao del Sur
7am: Arrived at Mt. Apo Highland Resort
8am: Have breakfast with Mt. Apo's famous Civet Coffee
9am: Start my half day tour within the area. I visited Marawer Hot Spring, Mainit Hot Spring, Lake Mirror, Kublai Khan Art Garden and Agong House
12nn: End of tour since it suddenly rained heavily
1pm: Drove back to Sta. Cruz for my River Tubing
2.30pm: Arrived at Sta. Cruz for River Tubing
4.30pm: Back in Davao City
I drove to Kapatagan around 4am in the morning in the hopes that according to my research would make me witness the marvellous beauty of this mountain during sunrise.
I made use of Google maps from my mobile phone to locate the area and some tips that I gathered during my research on how to get there.
After 2 hours of driving I was able to arrive at Mt. Apo Highland Resort.
If you don't have a car with you, this is how you can get to Mt. Apo Highland Resort in Kapatagan, Digos City:
From Davao City, ride a cab or multi-cab to Davao Ecoland Terminal. Get on a bus bound for Digos City. From the city, ride a tricycle to old Digos Terminal where you can take a van to Camp Sabros, Kapatagan. Van fare is roughly ₱100. At Camp Sabros, you can avail of a package tour from Mt. Apo Highland Resort for about ₱400 where you can have the option to choose the 25 things to do in Kapatagan.
After I arrived at Mt. Apo Highland Resort and ordered my Breakfast with Mt. Apo's Famous Civet Coffee, of course.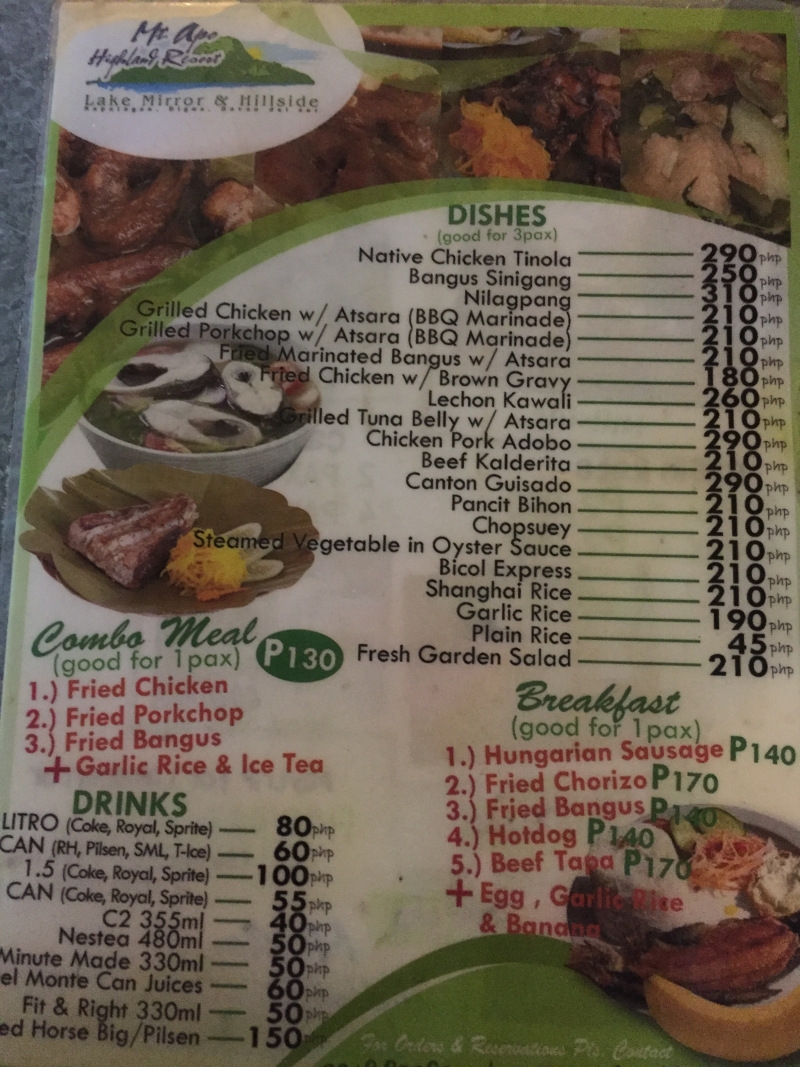 After which I asked the care taker of the resort if I could avail of a half day tour by motorcycle. The resort has local contacts that will let you tour around the area. Mine was ₱400. It will be cheaper if there are two of you so you could split the rate. After I had my breakfast, I went straight to start the tour.
First stop was Marawer Hot Spring. Then, I proceeded to Mainit Hot Spring which was located a little bit far off from Marawer Hot Spring and is actually the main source of Hot Spring water in Marawer.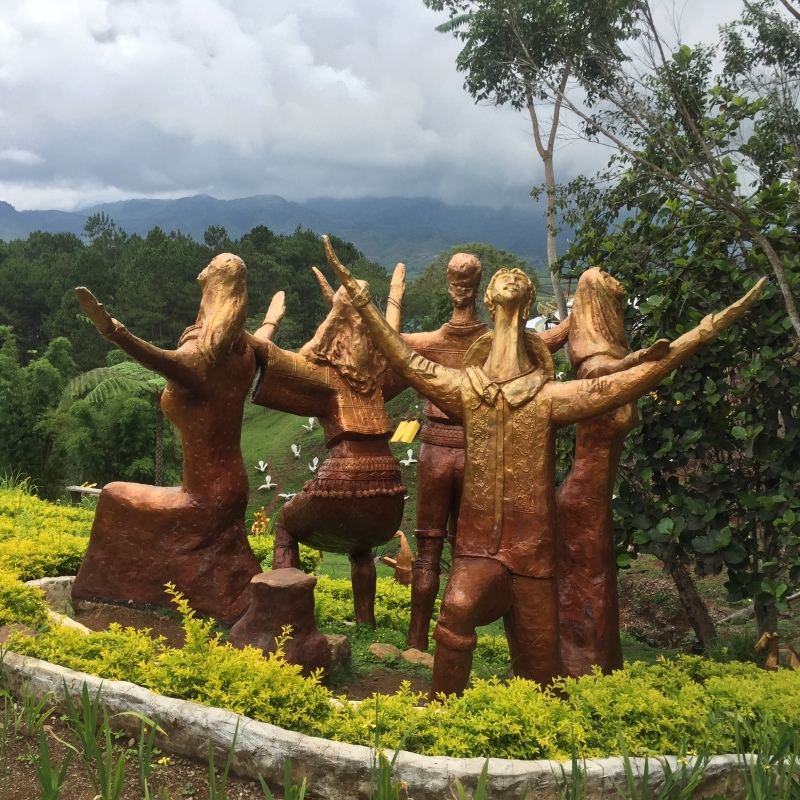 We passed by some Banana and Coffee Plantation. After which, I headed to Lake Mirror which didn't took long enough for me to stay. The weather did not cooperate at that time. It rained and I wasn't able to see Mt. Apo reflecting on the lake since it was fogging. Went straight to Kublai Khan Art Garden and Agong House for a quick picture taking then headed back to Mt. Apo Highland Resort before lunch.
Also read: 9 Things to Do in Davao City for First Time Visitors
I wished I had more time to explore the other places not mentioned above like trekking to a waterfalls or do ziplining. I just didn't have much time since I decided that I need to try River Tubing and yes, due to bad weather.
After I had my tour, I left Kapatagan to have a quick lunch at a gas station located away from Digos City proper before I drove myself to Sta. Cruz for my River Tubing.
My Sta. Cruz River Tubing experience
Thirsty for a quick adrenaline rush while in Davao? Try River Tubing in Sibulan River in Darong town, Sta. Cruz, Davao del Sur. River Tubing is a water sport in which you ride on an inflated tube made out of rubber tires down a river. It is in my nature to do a little bit of adventure that doesn't take too much of my time every time I travel to places. Having read that there is river tubing in Davao, I included this in my itinerary. Prior to my travel though, I checked with Layak Team for river tubing at Talomo River but they require a minimum of six people, otherwise we pay for six. With just me going to Davao and on a limited budget, I opted for the river tubing in Sibulan River instead.
How to get there if you are commuting
From Davao City, ride a cab or multi-cab to Davao Ecoland Terminal. Get on a bus bound for Digos City. If you're coming from Digos City, just ride a bus going to Davao City. Tell the driver of the bus that you will alight at San Miguel Brewing Company in Darong, Sta. Cruz. After Alighting, adjacent to San Miguel is a small sari-sari store where you can inquire about Sibulan River Tubing. This sari-sari store is located before you reached Phoenix Gas Station.
It was almost 3pm when I arrived at Sta. Cruz from Kapatagan since I visited Mt. Apo Highland Resort first.
I was lost at first trying to find the location. I was entirely dependent on Google Maps. I really wanted to try river tubing, so I initiated to ask the locals nearby San Miguel Brewery if they would know where I could have my river tubing. Alas! I asked the right people. In that group of people, it was Mang Dudu that I was able to talk to. He and his family are in this business for quite sometime now.
I left my car outside their house and immediately hopped on to their tricycle, and off we went to the location.
The river start off point wasn't that far. It is really intended for people who want to take a quick plunge of adventure.
I finally reached the spot. I was told that some waters are shallow and some are deep. In cases where my tube flips over due to rapids, I was instructed not to panic since they will save me or pick me up. Well there were three of them to guide me, so I'm pretty sure I'm secured.
River tubing is like river rafting minus the paddles. It was definitely something to try on when you're in Davao. It's amazing how we are able to invent this kind of thrills.
My expense was ₱350.00 pesos all-inclusive, consisting of a guide (which is very important), tube rentals, a helmet and motorbike to the river. Whether you're a solo traveller or with friends, you can take part in this water sport since it doesn't require any minimum number of people to participate. I'm glad I went to this place. I tell you, it was worth the fun and adventure!
Also read: 10 Adrenaline-Pumping Adventures in Mindanao
You may contact Mang Dudu for faster transaction: +63 908 636 8465
You may actually tell him to meet you in front of San Miguel Brewery to save you time in searching for the place.