Filipinos travelling to and from Indonesia may no longer have to go far and wait long hours as a plan to revive direct flights between Davao and Manado is now underway.
Earlier this month, Philippine Ambassador to Indonesia Leehiong Wee and Indonesian Ambassador to the Philippines Sinyo Harry Sarundajang signed an agreement to re-establish flights between Davao and Manado, the capital city of North Sulawesi in Indonesia. The signing took place after DOTr Secretary Arthur Tugade met with the two Indonesian representatives late August and was witnessed by Department of Transportation (DOTr) Undersecretary for Aviation Manuel Tamayo.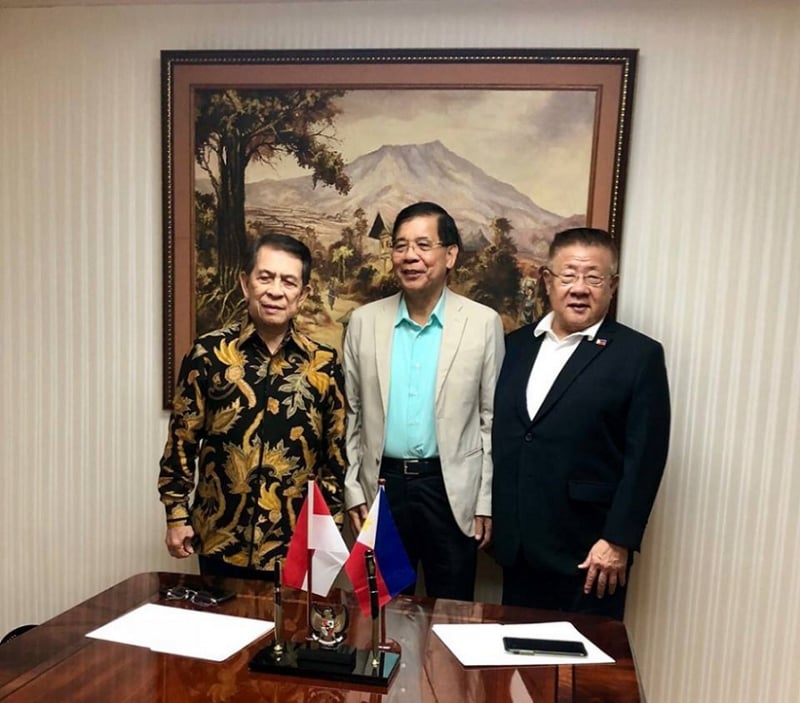 "We are very happy with this development. This shows that the Philippine and Indonesian governments are both working to improve bilateral relations, as well as make the region more competitive in the face of global challenges," said DOTr Secretary Arthur Tugade in the official Facebook post of the department.
With Davao and Manado being vital economic centres and tourism gateways, the reopening of the route will help improve trade, tourism and investment opportunities between the two nations.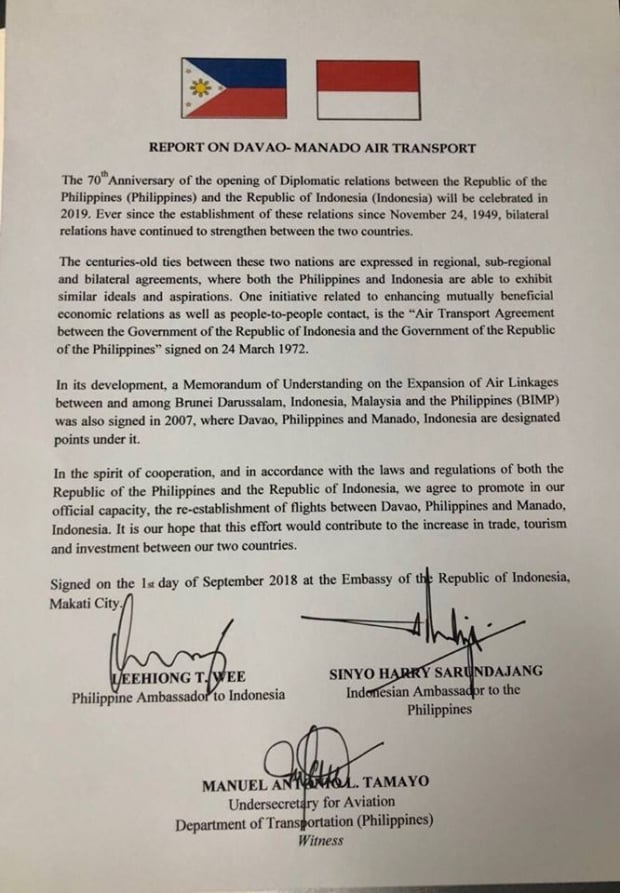 "The re-establishment of the Davao – Manado flights is an enhancement of the Air Transport Agreement between the two nations that was signed on 24 March 1972, which further resulted in the Expansion of Air Linkages between Brunei Darussalam, Indonesia, Malaysia, and the Philippines (BIMP) in 2007, where Davao and Manado were the designated points," it also added.
The original route closed down in 2008 due to lack of passengers. At the moment, only charter flights are available between the two points via Sriwijaya Air. The revival of this air connectivity will further ease the travel of Indonesian nationals currently studying in Davao City, who still have to transit in Manila, Cebu, Jakarta or Singapore.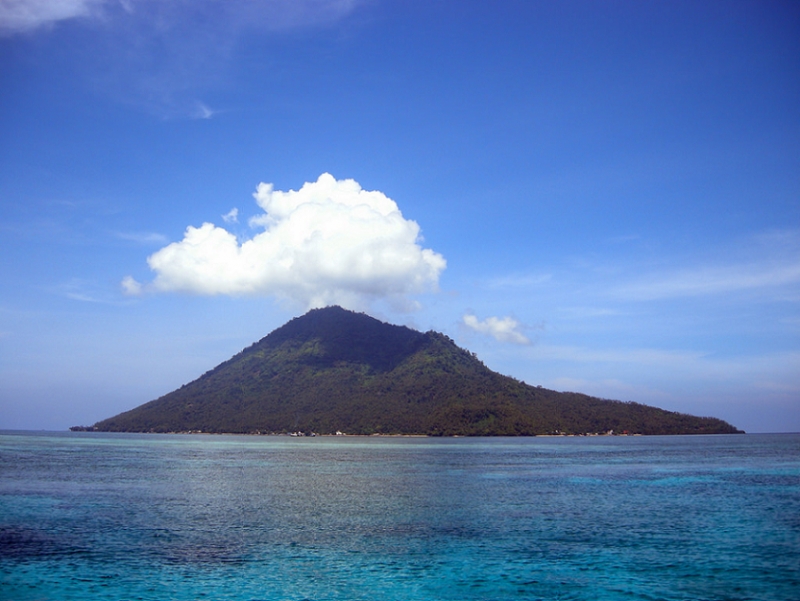 Manado is the second largest city in the island of Sulawesi located east of Borneo and south of Mindanao. Among the attractions Filipino travellers will find in its proximity are the Bunaken National Park, Christ Blessing, Tunan Waterfall, Soekarno Bridge and Paal Beach. An Indonesian low-cost carrier has already expressed interest in servicing the Davao-Manado route, which will only take one hour and 15 minutes.
Also read: Eat, Pray, Haggle in Bali: My 5-Day Solo Trip on a Budget