Contributed by hANnaeYTHING
If you are looking for a sandbar with crystal clear water, creamy white sand that is just accessible from Cebu or Bohol, then you gotta visit North Sandbar. Google Maps tells me that the location is at North of Talibon, Bohol. If from Cebu, the usual jump-off point going to the sand bar is from Mactan. You can charter any island hopping banca in Mactan from the usual places like Hilton Port (Punta Engaño), Angasil Port, Marigondon Port, Cordova Parola or any other places where you can get a boat. The most convenient port for us is the Hilton Port, the banca port behind Mövenpick (formerly Hilton) Resort in Punta Engaño. If you are from the city and Mövenpick is at your right then the port entrance is right after the resort.
Also read: 10 Hottest Summer Destinations in the Philippines for Your Next Barkada Trip
Our call time was 9am in the morning but we were complete around 10am already. We did not reserve a banca ahead of time, instead, we negotiated at the port area. Our group got a good deal of ₱ 6,500 (back and forth), thanks to Stuart! It was a three-hour journey going to the sand bar. While at the boat, we already started drinking booze and enjoyed the three-hour boat ride to the sand bar. This outing is a post birthday celebration of Reece and despidida of Geof.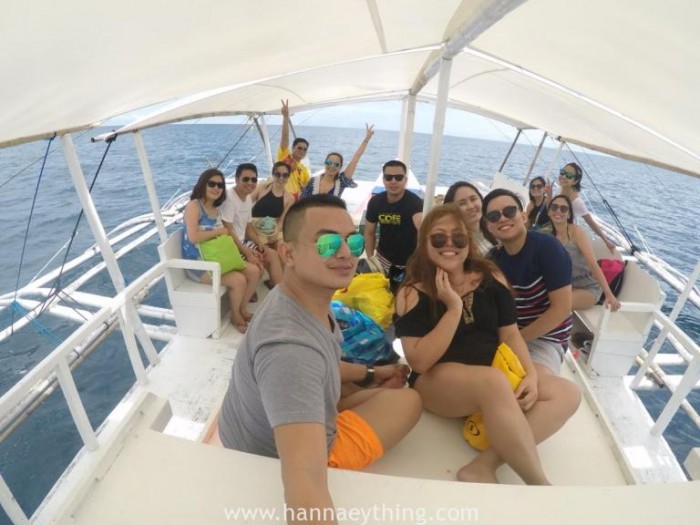 The boat was spacious and the ride was smooth.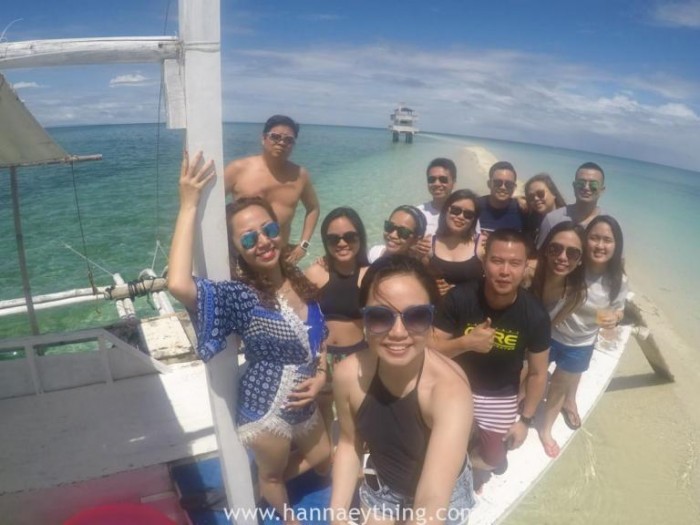 Arrived at North Sand Bar after 3 hours!
We have already seen pictures of the sand bar but we are super impressed upon seeing it! It is like a hidden jewel in the middle of the vast ocean. The water was crystal clear and the sand was very fine.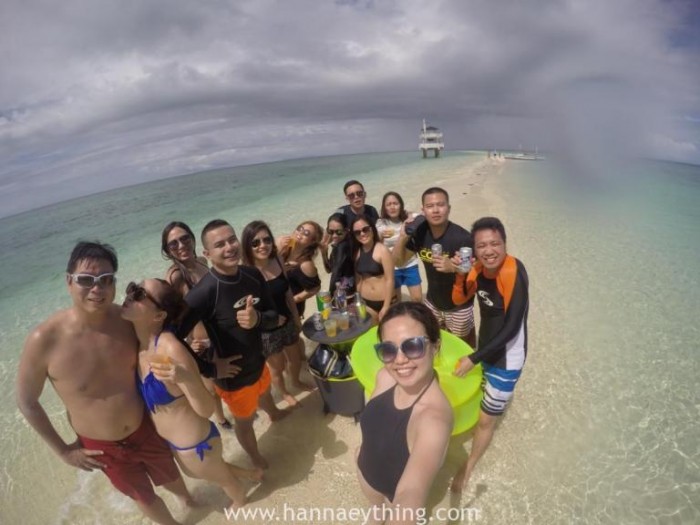 North Sand Bar Crew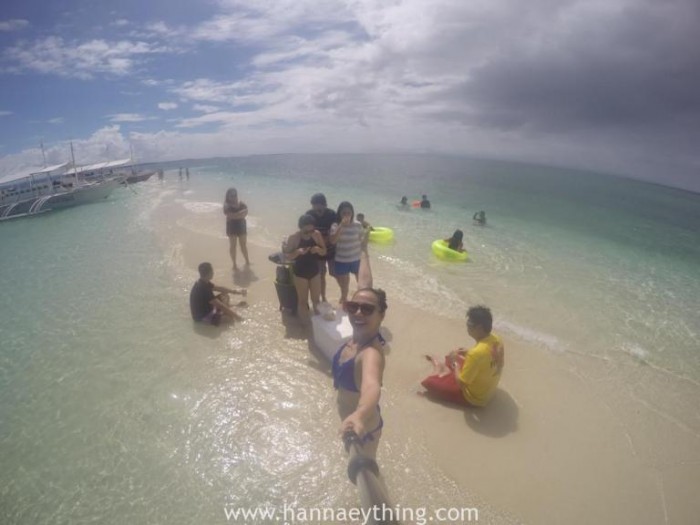 Our playground!
Here are a few tips that I would like to share to all who are interested to go there:
Negotiate the banca ride price with the boatman. There are plenty of available boats at the banca port. Initially, we were offered up to ₱10,000 for the trip.
On peak season, on months like April and May, you may arrange ahead of time. You may call the boat operator Diding at +63 927 205 4129.
Since the travel time is long, bring playing cards and prepare long music playlist for you to enjoy. Bring speakers too!
Charge all your gadgets and bring as many power banks as you can.
Bring as much water, food, chips and booze as you can because there's no nearby store. You are in the middle of the ocean.
There is no shade in the place aside from your own boat so if you plan on staying at the sand bar longer then bring big umbrellas.
Bring ice chest and lots of ice!
We brought along a table that I bought from S&R which serves as our mini bar but you can also bring any ordinary plastic table.
Bring lots of sunblock for your skin protection and tanning lotion for those who want to have a summer tan, this place is perfect because you will surely be roasted under the scorching summer heat.
Going home, we asked the boatman to have a pit stop at Olango because we wanted to swim some more.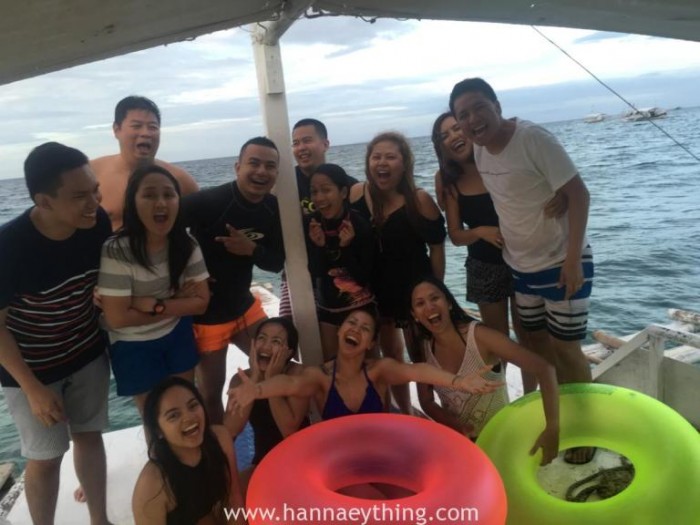 1,2,3 NGA-NGA!
More than the beautiful destination that we went, it was the company that made it fun and very memorable. That's the beauty of having great friends!
Also read: 15 Secret Beaches in the Philippines You Probably Didn't Know About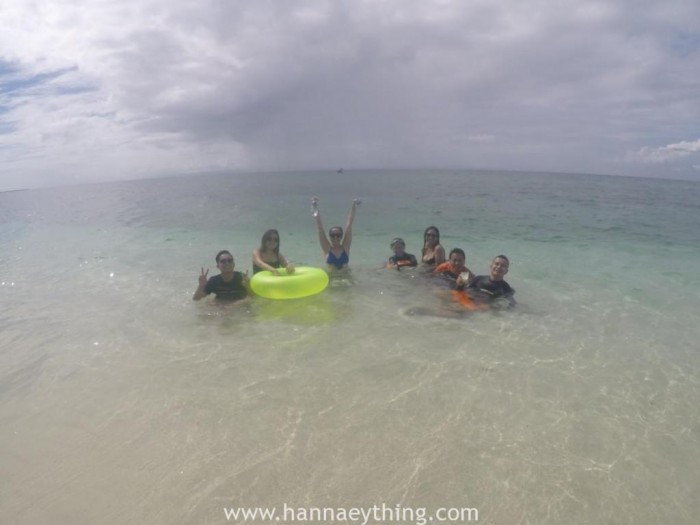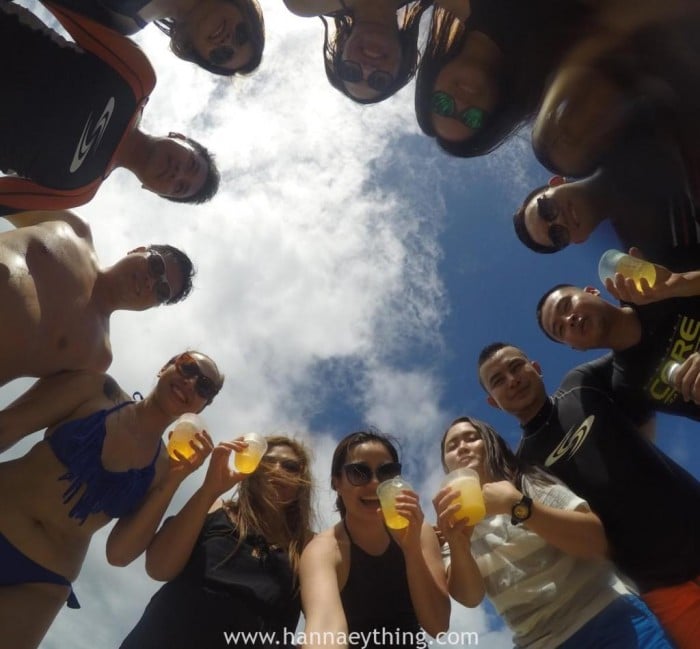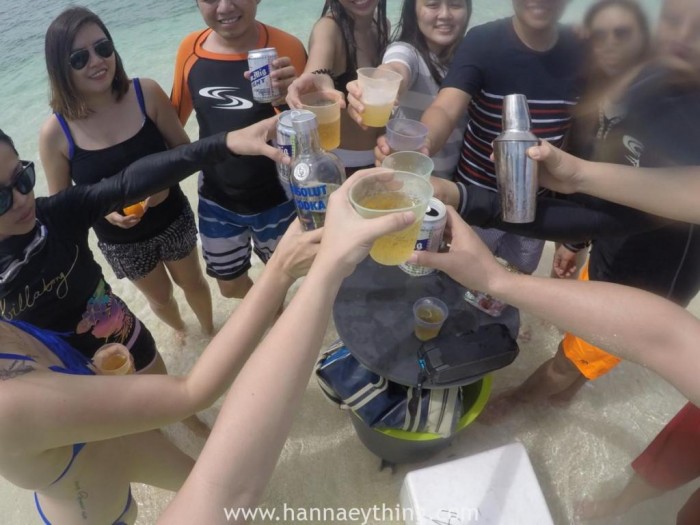 Cheers to more fun outings and lifetime friendship!