Sun-kissed skin marks the adventures of a quintessential traveller. But, as we bask under the summer heat, we also expose ourselves to ultraviolet rays that can lead to wrinkles, sunspots, dryness, or worse — skin cancer. Serving as protection against the sun's harmful effects, sunscreen is definitely a necessity for both the newbie and the veteran globetrotter.
Higher SPF, greater skin protection
With an advocacy for skin protection, DermPlus recently unveiled its newest claim to fame — a moisturising sunscreen with SPF 130.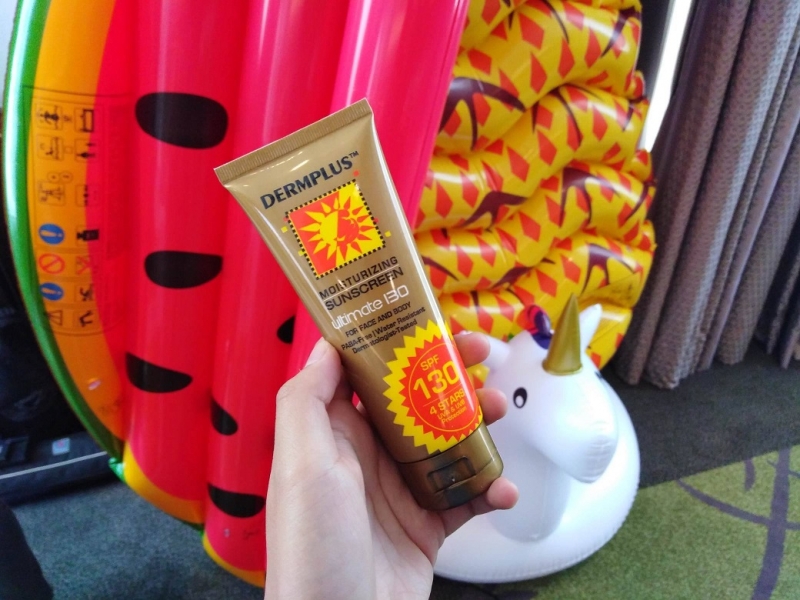 "The higher the SPF, the greater the skin protection," Dermclinic founder Dr Vinson B. Pineda, who is also recognised as "The Father of Philippine Dermatology," told members of the media on 7 Mar 2019. DermPlus Moisturizing Sunscreen SPF 130 (₱495/100mL) boasts of having the highest SPF in the Philippine market to date. Its high level of protection makes it the perfect travel buddy for hikers and backpackers who spend most of their time under the sun.
SPF even on rest days? Yes, you should!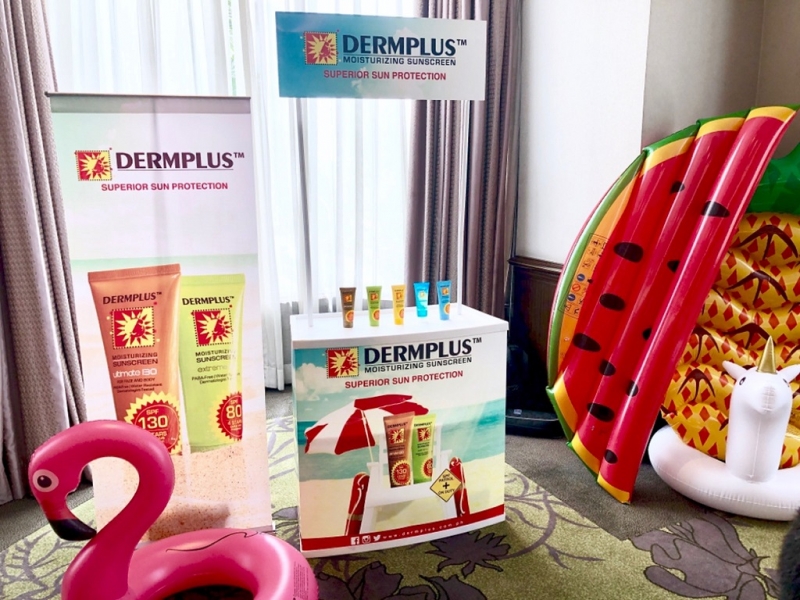 Did you know that ultraviolet (UV) rays reach you even as you stay indoors? It's true.  During the DermPlus media launch, Pineda stressed that everyone needs sunscreen — even on rest days. To raise awareness about sun damage, he differentiated the three types of UV radiation:
UVA – long rays that completely penetrate through the ozone layer and into the skin

UVB – shorter rays that burn and reddens the skin; can also lead to skin cancer

UVC – most harmful rays that are completely blocked by the ozone layer
While staying indoors prevents us from getting sunburn, UVA rays can still penetrate through windows; thus, premature skin aging continues to occur even as we hide from the sun.
For when we're not strolling under the heat of the sun, DermPlus has milder items available too. Ranging from SPF 35 (₱360/100mL) to SPF 80 (₱455/100mL), these DermPlus Moisturizing Sunscreen products are ideal for everyday use.
How to protect your skin better
Skin protection goes beyond lathering the body with sunscreen packed with high SPF. There are certain guidelines to be followed as well. Pineda stressed that sunscreen must be applied 20 minutes before sun exposure and reapplied every two to three hours.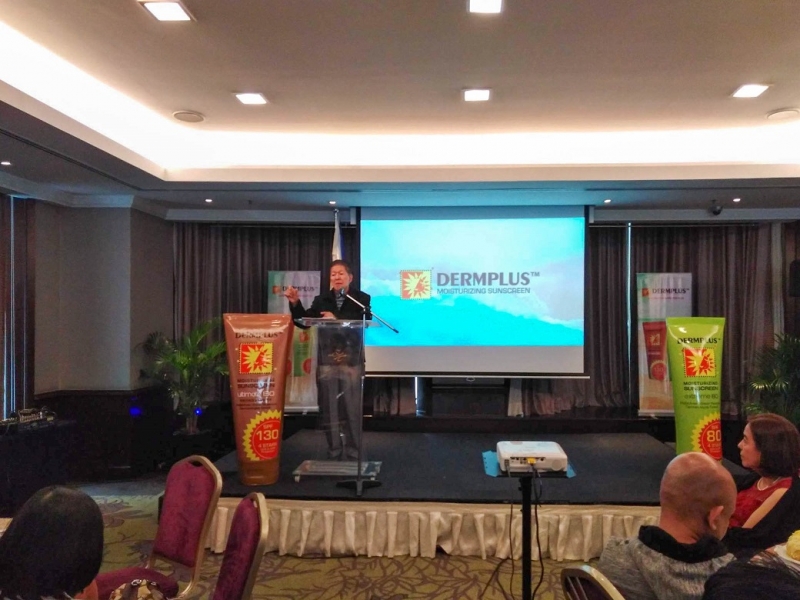 Aside from sunscreen, Pineda suggested other ways on how travellers can go the extra mile to protect their skin from the harmful rays of the sun:
Wear a protective hat

Avoid direct sunlight from 10am to 2pm

Keep your body protected with long sleeves

Apply after sun hydrating gel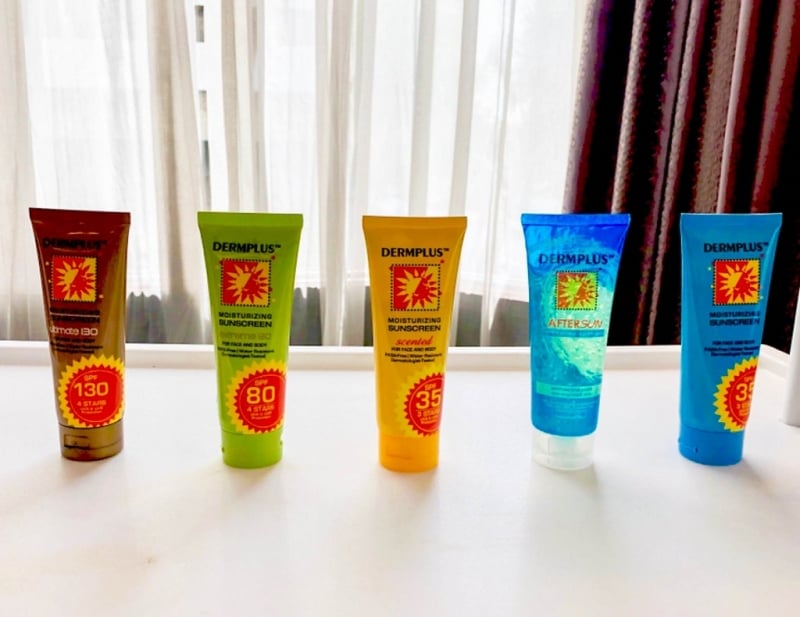 Other DermPlus products are moisturising sunscreen SPF 80 (₱459/100mL) and SPF 35 for kids (₱399/100mL), scented sunscreen SPF 35 (₱360/100mL), Invisilite TPF SPF 50 (₱399), and After Sun Gel (₱249).
For more information, visit their website or Facebook Page.
---
Special thanks to DermPlus Moisturizing Sunscreen for inviting TripZilla Philippines to their media launch.