Recently, Department of Tourism (DOT) spokesperson Benito Bengzon Jr. shared that 98% of tourists in the Philippines enter the country by air, making Philippine airports a top priority of the government. Fortunately, these past few months have already seen a number of impressive developments in these gateways. They have certainly made domestic and international travels a more efficient, fun and pleasant experience for any passenger!
No more tanim or laglag-bala
The year 2015 was the time of the Philippines reclaiming the Miss Universe crown, the first papal visit in the 21st century by Pope Francis in the country and, sadly, the rampancy of the tanim-bala or bullet-planting scandal in the Ninoy Aquino International Airport terminals. This led to travellers becoming extra cautious about their luggage. For some of them, this meant abolishing our country from their travel plans altogether.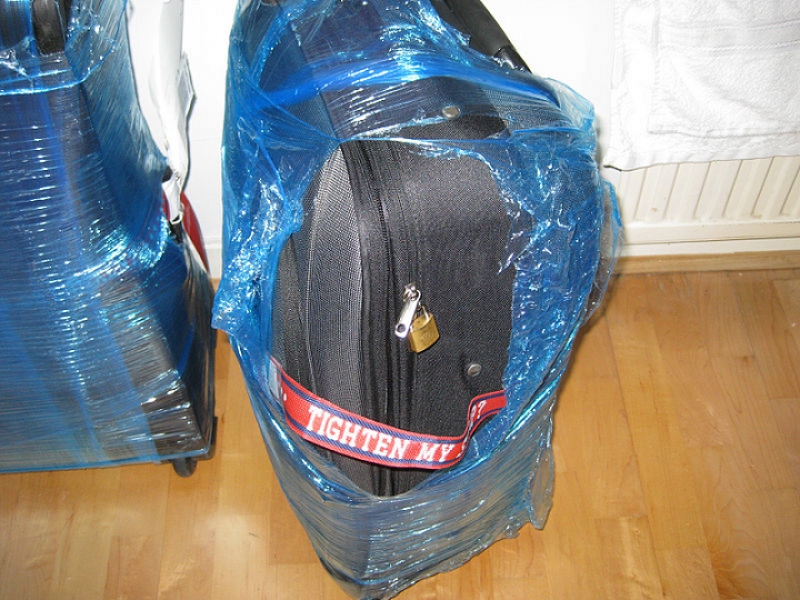 The good news is that the Manila International Airport Authority (MIAA) and the Department of Transportation (DOTr) already has the situation under control. Stricter regulations on baggage handling and monitoring the airports are now in place. At this moment, we can proudly say that the tanim-bala scam is now definitely a thing of the past.
Installation of electronic gates for faster immigration experience
After placing tenth in Skytrax's 2018 Most Improved Airports Worldwide list, NAIA is now making more waves through installing electronic gates at two of its terminals this July.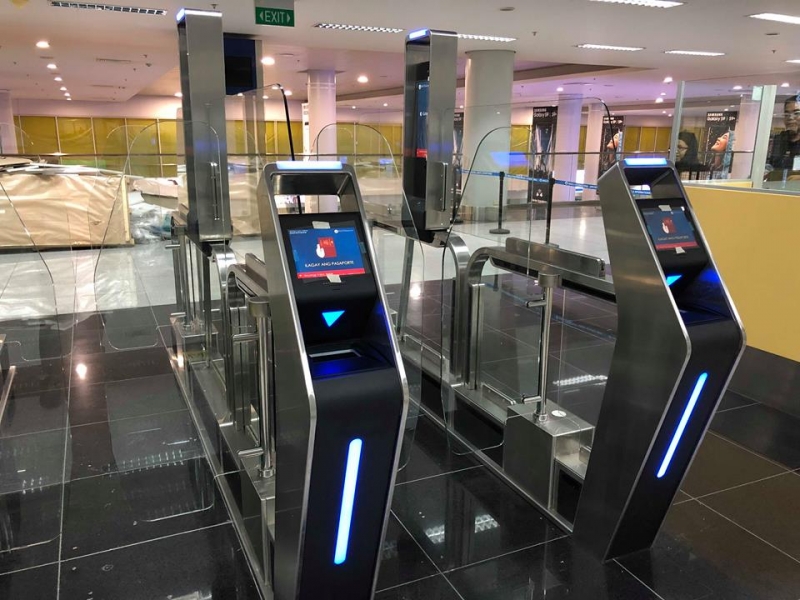 Taking inspiration from airports in Singapore and Australia, to name a few, the e-gates will significantly reduce the long lines at immigration counters in Terminals 1 and 2. With the new facilities, it will take no more than 15 seconds for each passenger to pass through immigration. This includes passport swiping and having our biometrics, fingerprints and photos taken.
The DOTr announced that they will place 21 units in our local airports, with 11 going to NAIA. Clark International Airport, Davao International Airport, Kalibo International Airport and Mactan-Cebu International Airport will share the rest.
Maximisation of Clark International Airport
Clark International Airport is the closest airport from Metro Manila behind NAIA. After years of underutilisation, the airport saw a record-breaking 600,000+ passenger volume during the first months of 2018. This is the highest since its opening in 1995. The average passenger count of the airport per day has reached over 7,000, and nearly 500 flights are now known to operate every week. The airport aims to reach two million passengers this year, surpassing last year's count by 500,000.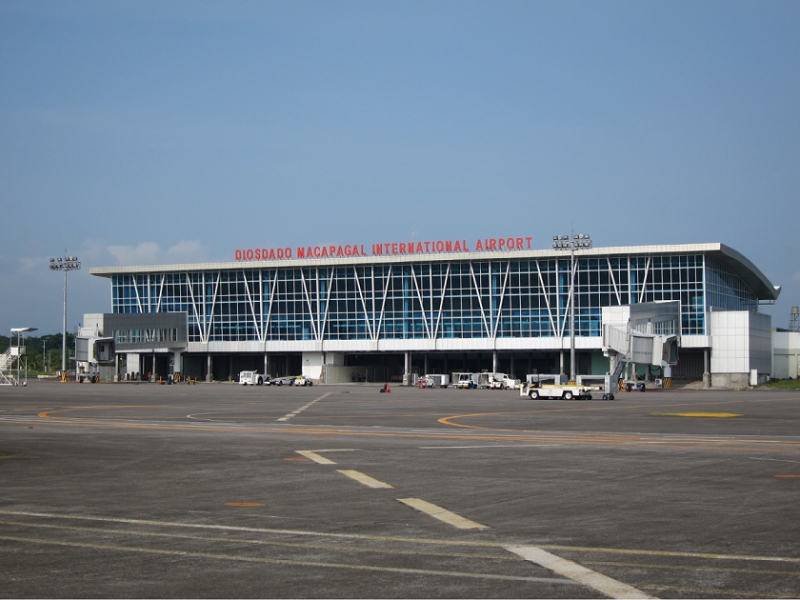 Mactan-Cebu International Airport expansion and other airport renovations
Dubbed the world's friendliest resort airport, the Mactan-Cebu International Airport Terminal 2 was in the works for three years. On 1 July 2018, the new terminal officially opened for commercial operations.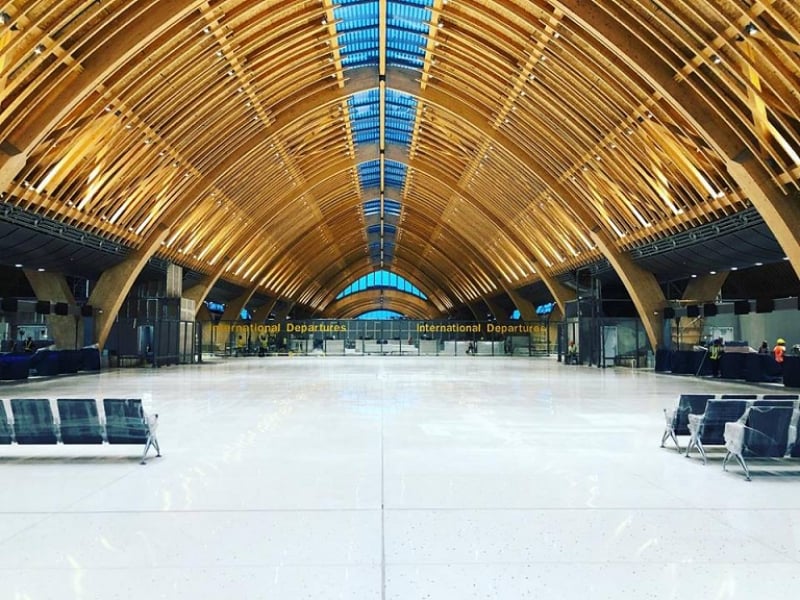 The terminal's architecture features Cebuano culture through the works of internationally acclaimed Filipino architects and designers. Its avant-garde quality proves that the Philippines certainly has the potential to catch up to other international airports in many developed countries. Expected to handle around eight million passengers a year, the terminal will help decongest the country's main airports in Metro Manila.
Aside from MCIA, four other local airports were also renovated to improve passenger terminal buildings and runways. These are the Tuguegarao Airport, Virac Airport, Tacloban City Airport and Panan-awan Airport or Maasin Airport.
Building and inauguration of more airports
From a breakthrough resort airport in Cebu, local and international travellers are also now looking forward to the country's first eco-airport located in Bohol. Heading its construction are the Japanese Airport Consultants (JAC) and Chiyoda-Mitsubishi Joint Venture (CMJV). It will open on October 2018.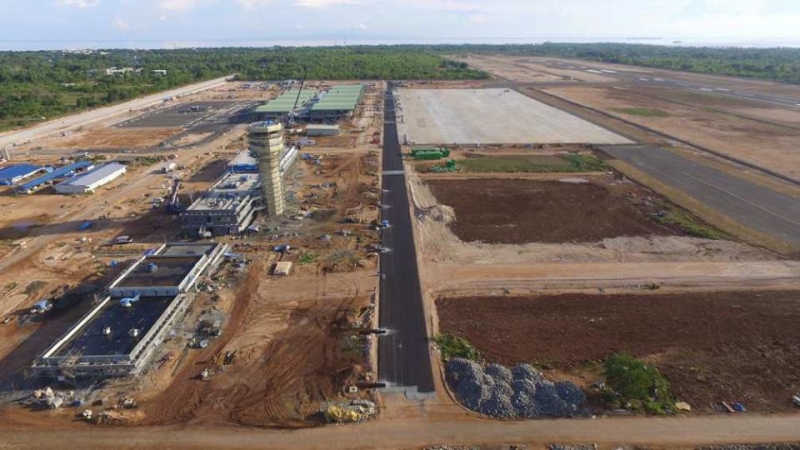 The new airport will have solar panels on the roof of its passenger terminal building, LED lighting fixtures and motion sensor light switches, among others. It will handle approximately two million passengers in its opening year.
Moreover, the first quarter of 2018 saw the inauguration of Lal-lo Airport in Cagayan province. It welcomed its first international commercial flight from Macau on March. Meanwhile, the construction of the 11-year delayed Bicol International Airport is now 70% complete. It will be the country's most scenic airport due to its overlooking view of the Mayon Volcano.
Also read: Better Airports & Boracay Rebranding Next on DOT's Plans
These developments are definitely a step towards better airport experiences for Filipino and foreign tourists alike, and we can't wait for more of them to happen in the next months and years ahead!