Contributed by The Artistic Nomads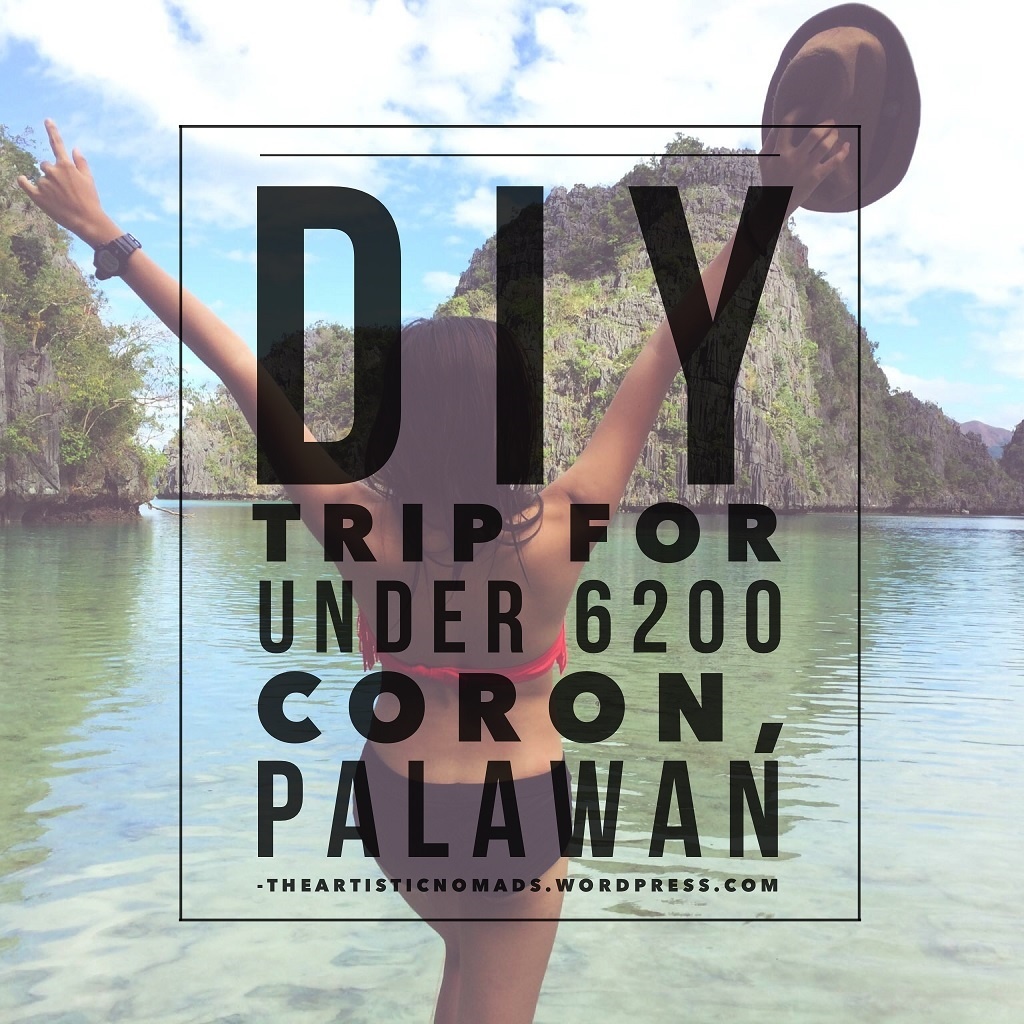 As I embark on my journey to this paradise, I realised how lucky and blessed I was. Foreigners flock to the Philippines just to experience the mesmerising islands of Palawan. Yet many Filipinos, who are more privileged of having such islands, haven't been there because of the thought of spending a lot of money. However, you don't have to shell out lots of cash to enjoy Palawan. In fact, I got the best experience at the lowest cost possible.
Also read: 12 Things to Do in Coron, Palawan on Your Very First Getaway
Getting There
There are many ways to go to Coron.
By Air: You can book your flight through Cebu Pacific Air, Philippine Airlines, Skyjet Airlines and Airjuan. The trip will take about one to two hours from Manila.
By Sea: Want a different trip experience? Buy tickets from 2Go Travel and get aboard a fast craft. Trips are scheduled every Tuesdays and Fridays at 1:30 PM and it will take approximately twelve hours from Manila.
Quick Tip: Always look for promos and book ahead.
Also read: 8 Tricks to Successfully Grab Cheap Promo Flights in the Philippines
Accommodation and Transfer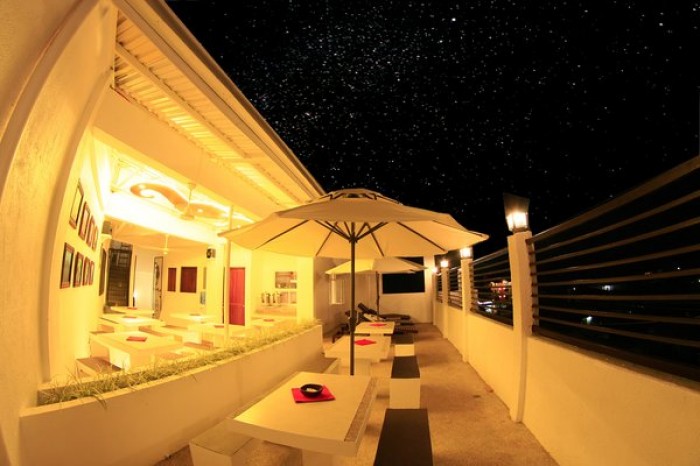 Image credit: seahorsecoron.com
I booked three months before my Coron trip and I received a 50% discount on my accommodation. Having a credit card is a plus because it makes online transactions much more convenient.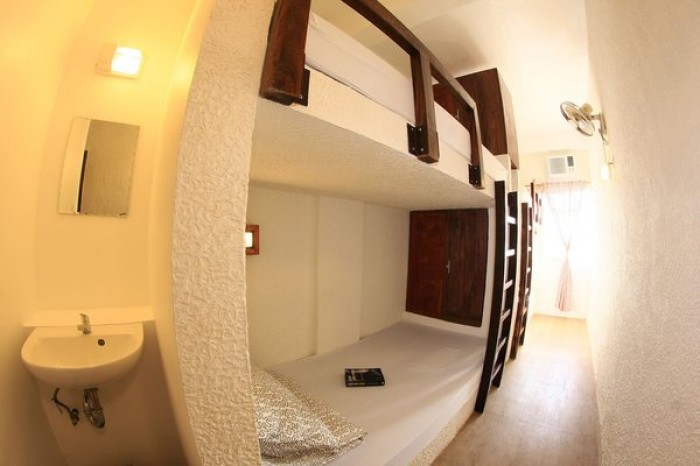 Image credit: seahorsecoron.com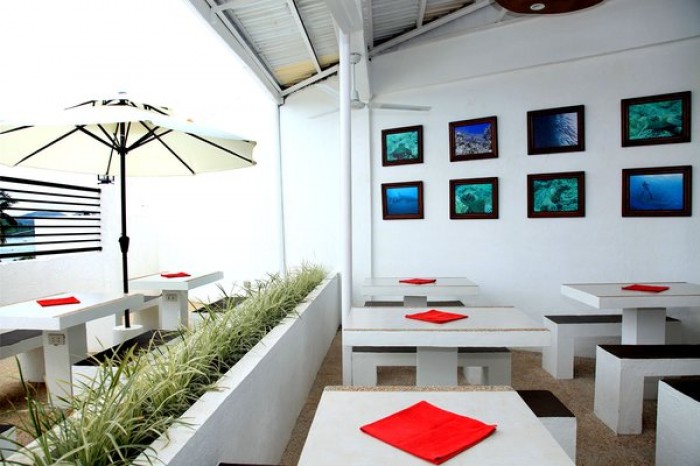 Image credit: seahorsecoron.com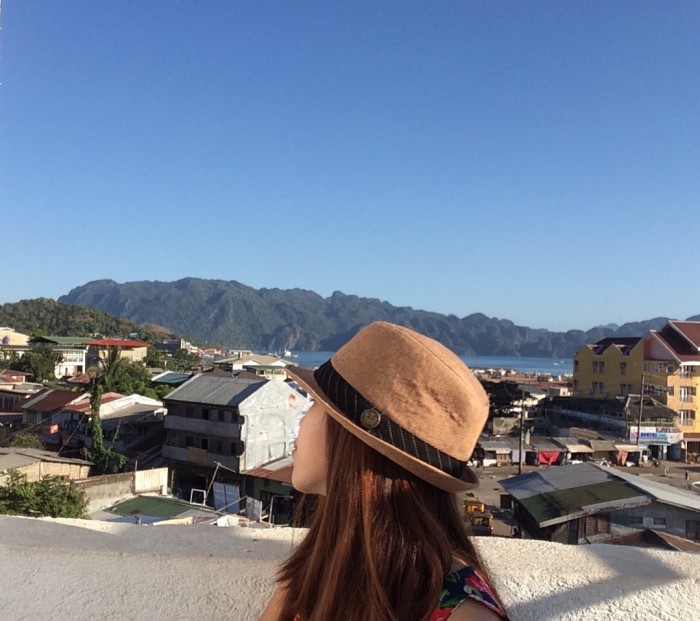 Selfie with Coron town (view at Seahorse guest house)
I stayed at Seahorse Guest House. This three-story guest house is owned by Koreans. They have different kinds of rooms and what I like here is the dorm type that has four beds (good for group sharing), a small sink for washing and a separate toilet and shower room. They have the kitchen and dining area at the topmost floor overlooking the small towns and islands of Coron. They offer typical Filipino breakfasts that cost around PHP 110, and the staffs are very friendly. They also offer airport-hotel transfers for only PHP 150 per way. During the 40-minute drive from the airport to Coron town proper, you'll get to experience a mini safari ride. You can contact your hotel and ask if they offer airport-hotel transfers.
Island Hopping
There are many island hopping tour packages to choose from but I like a DIY tour since I get to decide what sites to visit and when to leave the sites.
We met a local named Julius and he told us that his friend is a local boatman who can give us a cheaper boat rent. The usual boat rent costs around PHP 2,000 to 2,500 but the boatman only charged us PHP 1,200 for a smaller boat since there were only four of us. We drove for 30 minutes to get to the boatman's house which is near the Maquinit Hot Spring and Siete Pecados. While bargaining on the prices, they decided to give us a tour inside the hot spring. There were only two people there because it was still early.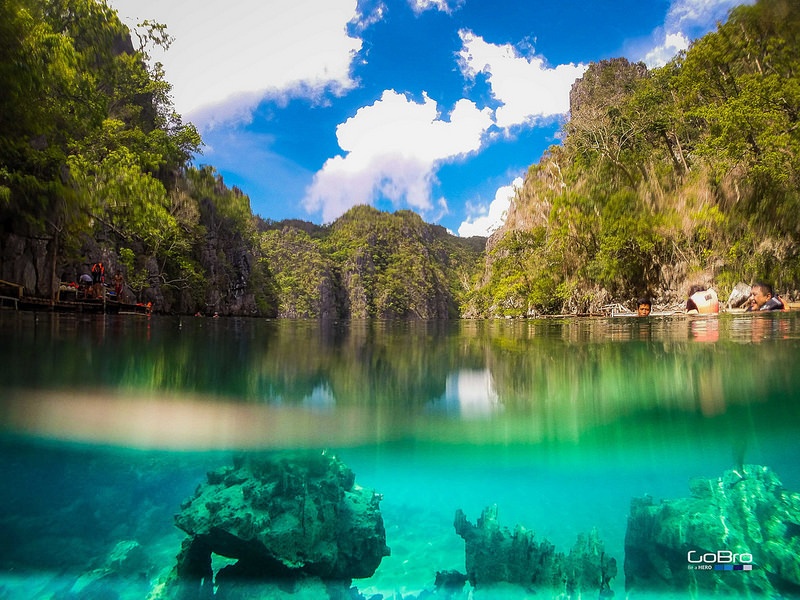 Kayangan Lake | Image credit: Bro. Jeffrey Pioquinto, SJ
In a DIY island hopping tour, you'll be the one to pay for the entrance fees and prepare your own lunch. On the day of our tour, we  decided to buy fruits at the flea market for our snack and lunch during the tour. As what I've said, the boatman's house is near Siete Pecados so by 8:30 AM, we were already there and we were the first ones to arrive.
Expenses
| | |
| --- | --- |
| PHP 3,293.88 | All in airfare via Cebu Pacific Air (MNL-USU-MNL) |
| PHP 300 | Rountrip airport-hotel transfers (c/o Seahorse Guest House |
| PHP 1,286.2 | Accommodation for three nights via Agoda |
| PHP 1,200 (300 each for 4 pax) | Private boat rent |
| PHP 500 | Food for 3 breakfasts, 3 dinners, 2 lunches |
| PHP 200 | Kayangan Lake entrance fee |
| PHP 100 | Siete Pecados entrance fee |
| PHP 100 | Barracuda Lake entrance fee |
| PHP 100 | Banol Beach entrance fee |
| PHP 100 | Twin Lagoon entrance fee |
| PHP 60 | Roundtrip motorcycle ride to Maquinit Hot Spring |
| PHP 150 | Maquinit Hot Spring entrance fee |
| PHP 6,190.08 | TOTAL (exclusive of souvenirs and miscellaneous expenses) |
I live in Davao City which is in the southern part of the country. My roundtrip flights cost me PHP 9,471.6 in total.
Sometimes, paid tours are a bit pricey so I really recommend doing it yourself.
Also read: How I Spent 3 Days in Coron, Palawan for Only PHP 4,950 (All-In)