After the move to rehabilitate Boracay, followed by Secretary Berna Romulo Puyat's assignment into the Department of Tourism (DOT) — there seems to be no backing down for the national government to realise stronger tourism plunges this 2018.
At a general membership meeting of the Hotel Sales & Marketing Association (HSMA) on 5 July 2018, guest speaker Undersecretary Benito Bengzon Jr. shared the department's updates and upcoming plans to raise the bar for Philippine tourism these coming months. Here are some of the highlights.
Boracay closure and sustained tourism growth
Temporarily closing one of the Philippines' most valued tourism destinations might appear to threaten the country's tourism performance rather than helping it. But recent figures released by the department show not only a steady, but a continuously growing number of tourist arrivals for the first five months of the year.
In May 2018 alone, the first month after Boracay's closure, foreign tourist arrivals managed to reach 537,743, or a growth rate of 0.94% from April's numbers. A total of 3,177, 974 foreign visitors have likewise been counted from January to May 2018, an approximately 10% improvement from the same period in 2017. Usec. Bengzon shared that a key point to consider in this growth is the diversion of tourists to other destinations in the country, such as Cebu and Palawan.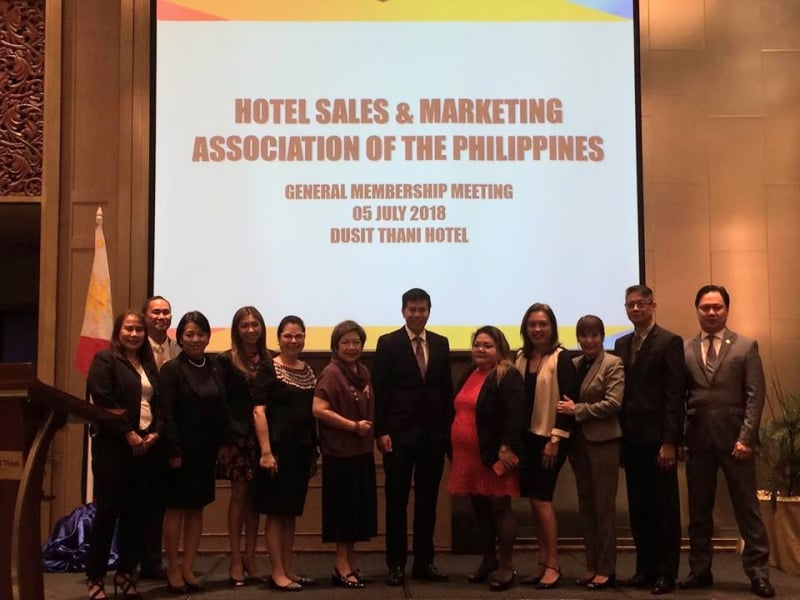 Meanwhile, the department hopes to further improve on Boracay and other island destinations by making sure that relevant national and environmental laws are aptly enforced, green infrastructure projects are launched, sustainable business and livelihood concepts are introduced and proper rebranding is executed. Boracay Island is targeted to reopen on 26 October 2018.
International accessibility and infrastructure
Unlike in most of our Southeast Asian neighbours, travellers arriving in and leaving the Philippines rely heavily on air travel. In fact, foreign tourists who enter the country by air make up 98% of total foreign arrivals. Cruise passengers make up the remaining 2%. "This is in sharp contrast to some of our neighbours who may get as much as 50 to 60% of their inbound traffic from overland or cross-border movement. We do not have that benefit. Air connectivity and airport infrastructure are therefore centrepieces of our master plan", shared Usec Bengzon.
The recent opening of Mactan-Cebu International Airport Terminal 2 was a definite step towards the plan. This positioned Cebu City as a frontrunner tourism and aviation destination in the Philippines and the world. Furthermore, the city recently won the bid to host Routes Asia 2019, representing yet another critical opportunity to introduce the tourism and business highlights of the locale to other Asia Pacific nations.
The new Panglao airport, the first eco-airport in the Philippines, is scheduled to open in October 2018. Its 2,800-metre runway would accommodate seven aircraft at a time and will help decongest the Ninoy Aquino International Airport terminals (NAIA). DOT is encouraging other airports in the country to make their own step forward by having their facilities, aesthetics and customer experience improved. The department also plans to assign foreign-speaking receptionists and officers inside key terminals to better assist Chinese, Japanese and Korean travellers, three of the top foreign visitors in the country.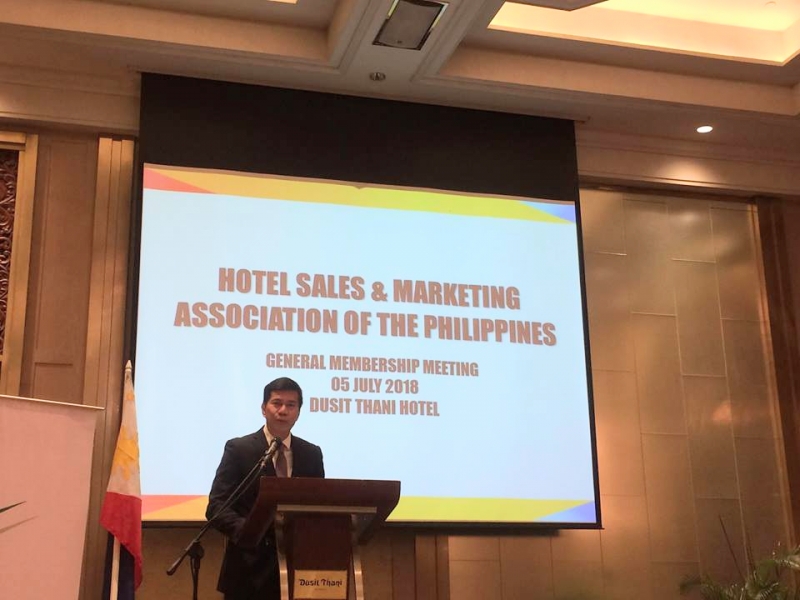 With regard to the other 2% of foreign arrivals, DOT hopes to collaborate with cruise lines to attract more calls at our local seaports. Usec. Bengzon added that within the next two years, they will work towards opening the first dedicated cruise terminal in Manila, a part of the National Cruise Tourism Strategy of the department.
Furthermore, with a ₱31 billion budget, the department will focus on improving roads and bridges through their convergence programme with the Department of Public Works and Highways (DPWH).
Tourism slogan retained and digital advertising
In terms of global advertising and promotions, the department expressed retaining the current tourism slogan "It's More Fun in the Philippines". Understanding the dynamic learning and booking behaviour of millennial travellers, digital marketing will be given higher priority by giving digital placements higher budget.
Making up 50% of the arriving tourists, Japan, South Korea and China travellers will be the department's prime concern in these campaigns. Along with them are other core markets, the US, Australia, Canada, Singapore, UK and Malaysia, as well as opportunity markets India, France, Spain, Russia, Middle East and the Mediterranean. "In the end what we want is a good mix of source markets and more targeted marketing to ensure that we attain headcount and revenue targets in the National Tourism Development Plan," the DOT official added.
Usec. Bengzon ended his speech by saying that despite challenges in Philippine tourism, the department is proud of the fact that the country has not, for at least seven years now, experienced any apparent decline in inbound arrivals and even continues to grow faster on global standards. Entities like the HSMA and its member hotels, who persistently focus on better marketing, and Filipinos' resilience are vital contributors to this accomplishment.
Also read: DOT Announces Increase in Philippine Tourist Arrivals This 2018
---
Special thanks to MG Asia Public Relations Inc. for inviting TripZilla Philippines to the Hotel Sales & Marketing Association's General Membership Meeting.