Contributed by Wonder. Ponder. Blunder
Dubai is a city where you will find gold and camels, 7-star hotels, driverless metro trains, all-year summer and cold winters, signature brands, supercar police vehicles and even a real-life Robocop! No doubt that Dubai is one of the most sought-after travel destinations for luxury and everything extraordinary. You might probably think that it's an expensive destination, but do you know you can actually explore the city on a budget? Just follow my budget travel tips below.
1. Seat sale is the game
We all know that every now and then, different airline companies attract travellers with their promotions and one of those is a seat-sale for ₱1.00 base fare ticket. If your travel time is adjustable, wait for a seat sale. Since it's a long-haul flight, you are sure that there is a bigger leg room for you and a more comfortable seat. Bring some food to munch on while you're at it too! It's always better and cheaper than airplane food.
Also read: 8 Tricks to Successfully Grab Cheap Promo Flights in the Philippines
2. Look for accommodations in Deira, Bur Dubai and Karama
As long as it doesn't look sketchy, it's okay. Dubai is home to the 7-star hotel but that doesn't mean that you won't find cheap accommodations. Just make sure that the hotels you are going to book with are walking distance from the Metro and bus stops so you won't have a problem.
3. Purchase an all-zone metro card
If you are planning to stay in Dubai for at least a week, purchase your Nol card and ask for a 7-day pass to get more discount. With this Nol card, you can easily travel anywhere in Dubai (as long as there's a metro, bus, water taxi or water buses). As you may not know, Dubai metro is one of the most efficient transport systems in the world. All trains are fully automated and driverless. They also have a separate cabin for gold cardholders and for female and children.
4. Hoard on some free waters and tissues from your hotels and tour rides
It's no secret that Dubai's temperature during summer can rise as high as 50 degrees. So bring all the water bottles and tissues that you can pack in your bag. Trust me, you'll need them!
Activities (less than 10Dhs or FREE!)
1. Try Couchsurfing
I suggest you check out Couchsurfing and other related apps as Dubai residents usually provide land arrangements and activities for tourists. They can also give you cheaper prices than those in the market, but always make sure you are dealing with the right person. Do not send out deposits first without getting assurance. For Desert Safari for example, they will ask you to pay for it when you arrive at the place of the activity and not before.
Also read: 8 Fun & FREE Things to Do in Dubai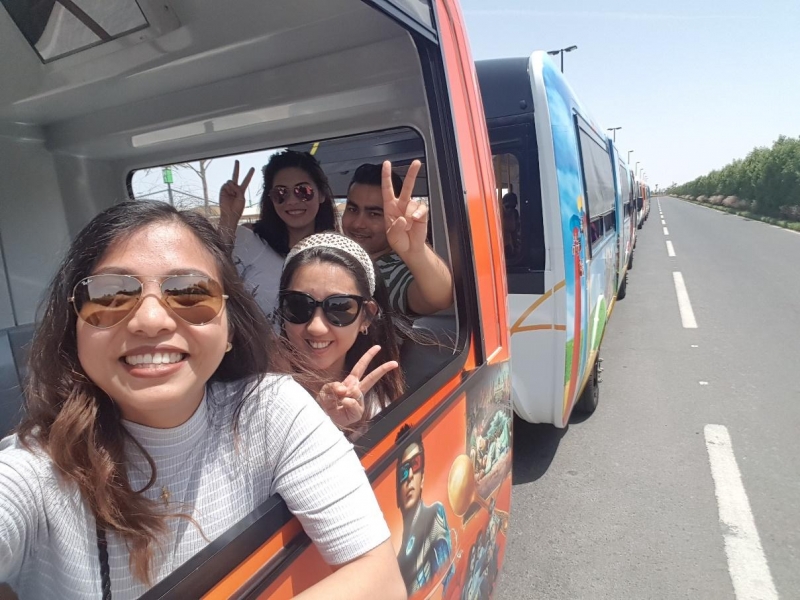 2. Visit the Riverland in Dubai Parks and Resorts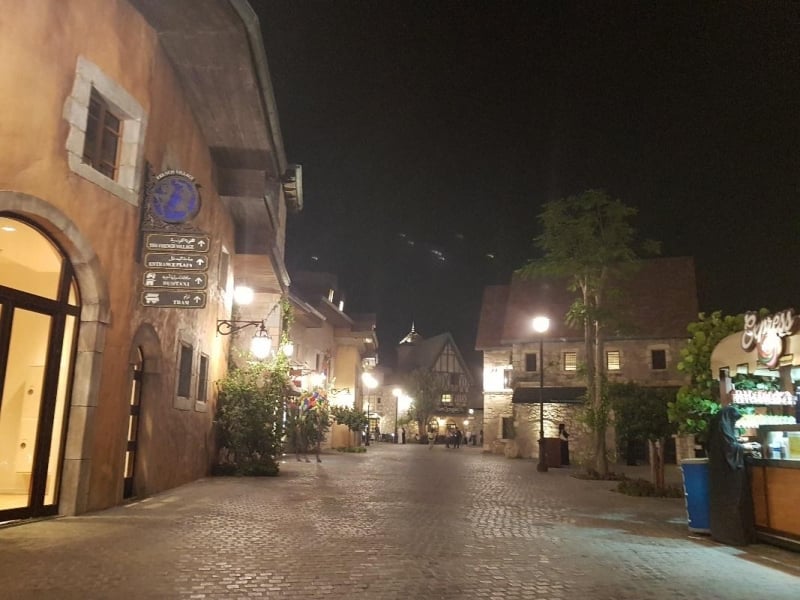 Riverland is a multi-themed dining and retail district located inside the amusement park, Dubai Parks and Resorts. If you're like me who's not a fan of stomach-flipping rides, then this is the place for you. Best thing is, entrance is free! In Riverland, you can transport to Europe with its main theme setting. Go grab your camera and strike your most European-esque pose!
3. Take a picture with Burj Al-Arab, Burj Khalifa and the Dubai Fountain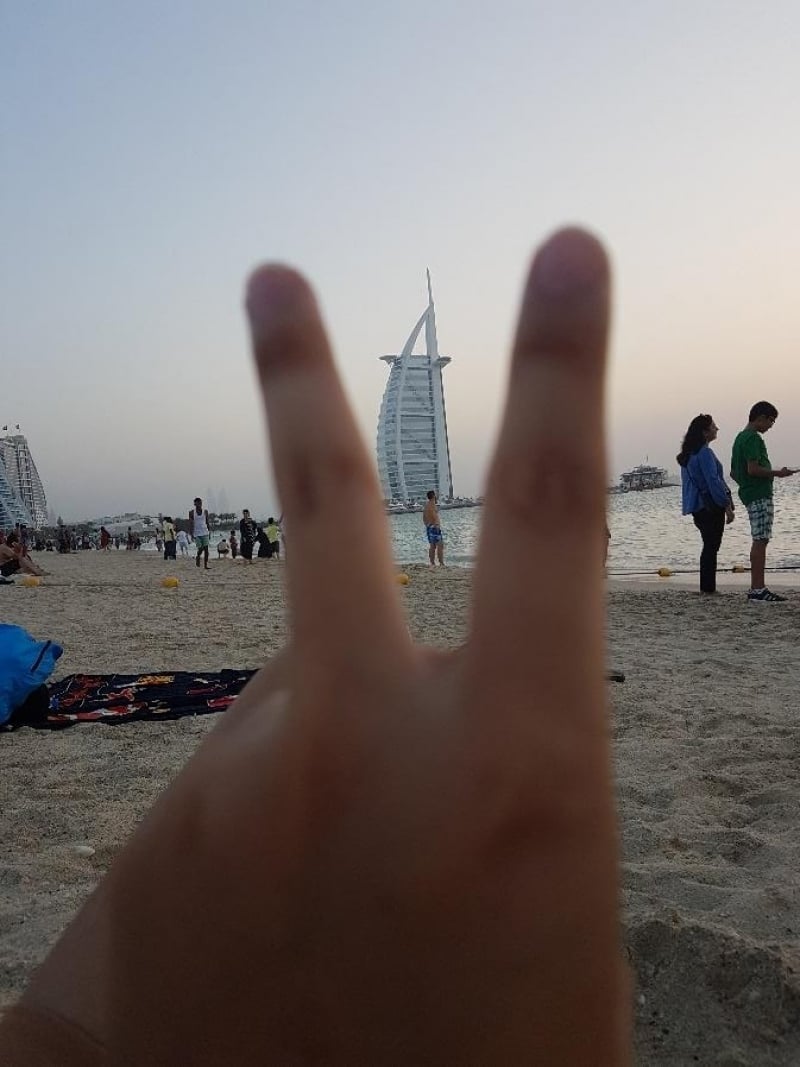 You weren't in Dubai if you don't have a picture with these three iconic places. The Burj Al-Arab is a 7-star hotel and third tallest hotel in the world. Do not worry, you don't have to really be there to have a picture with it. Instead, visit the JBR beach. Have a picnic, swim and enjoy the sand and sun.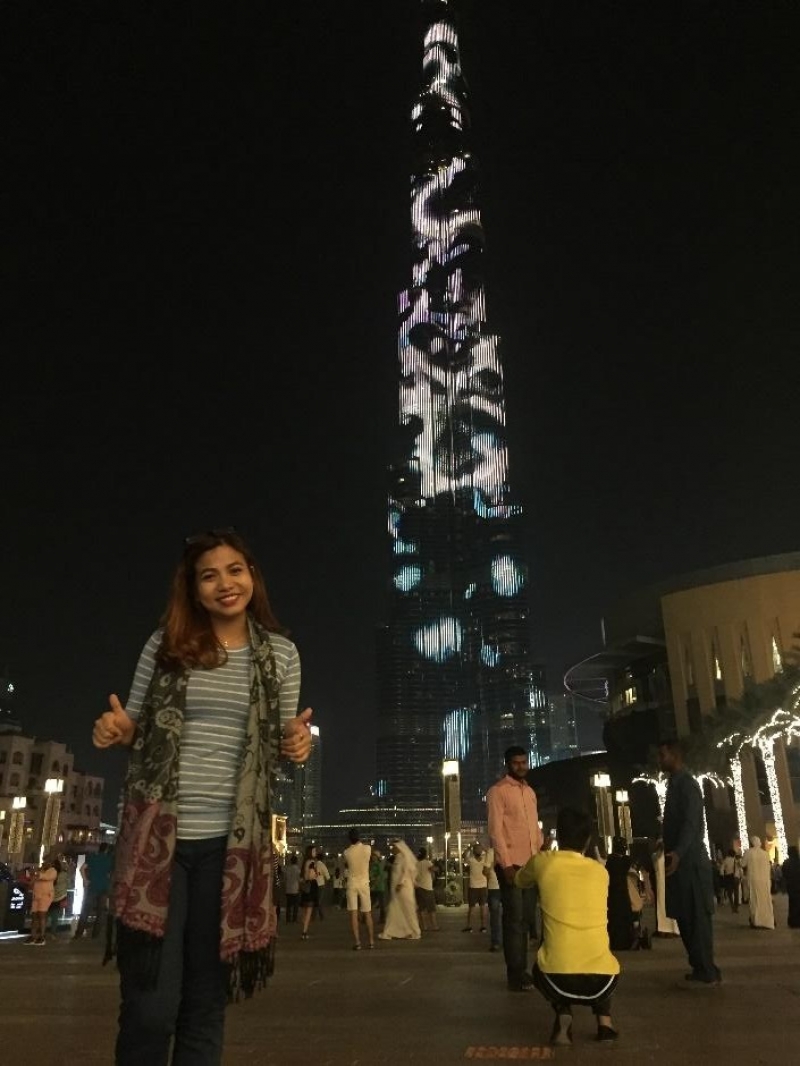 Shop your stress away in Dubai mall and relax while watching the Dubai Fountain show, the world's second largest choreographed fountain system. Take a picture with the Burj Khalifa, the world's tallest skyscraper. This is the best spot as you can include the whole structure of the building in the photo.
3. Have a break, have a Shawarma
I'm sure you won't get tired of eating this meat-wrapped sandwich. You can enjoy it for as little as AED5 (₱69)! But just in case, also try the Biryani and Roasted Chicken with Hummus.
4. Try these one dirham activities and food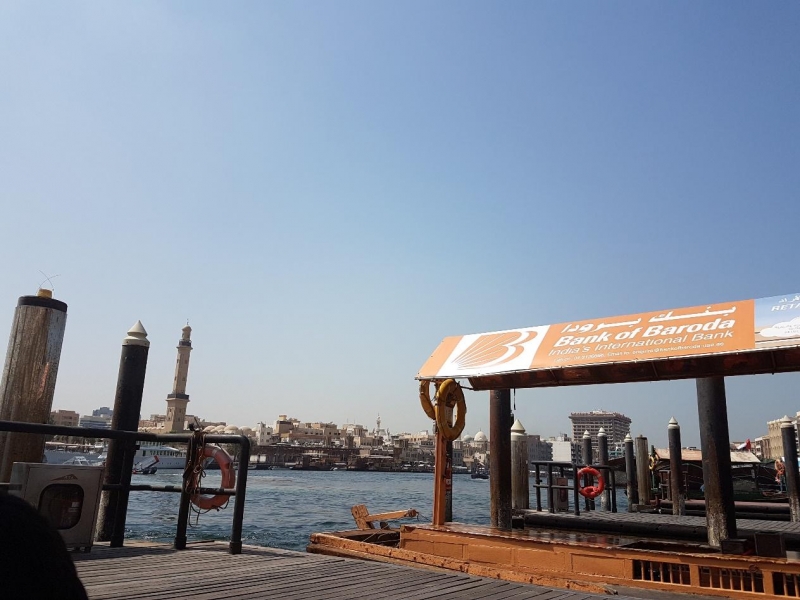 Ride the abra to cross the creek from/to Gold Souq, Spice Souq and Textile Souq. Abra is a little wooden boat which will carry you to cross the Dubai Creek. It is located in the heart of old Dubai. Walk towards the historic Old Souq/ Spice Market. Be in awe of all the gold you can find in Deira Gold Souq from common jewellery like rings to necklaces, to money clip, pen, wallet, belts and whatnots.
Visit the Dubai Museum in Al Fahidi to immerse yourself in the rich history of Dubai. Entrance fee is AED1 (₱14) for kids and AED3 (₱27) for adults.
Karak Chai – a tea simmered in milk sometimes added with spices for different flavours. You can buy this in most cafeterias.
Ice cream – after a long walk under the sun, reward yourself with a McDonald's cone sundae
Also read: Wandering Alone in Dubai: Fort Fahidi, Al Bastakiya & the Textile Souk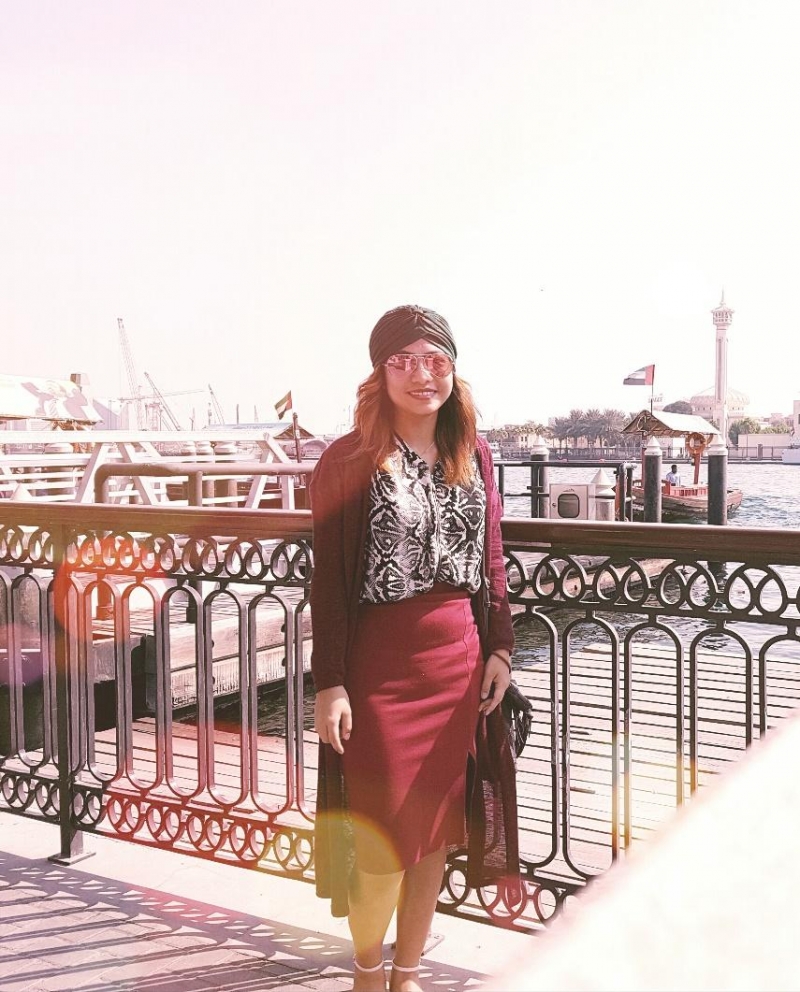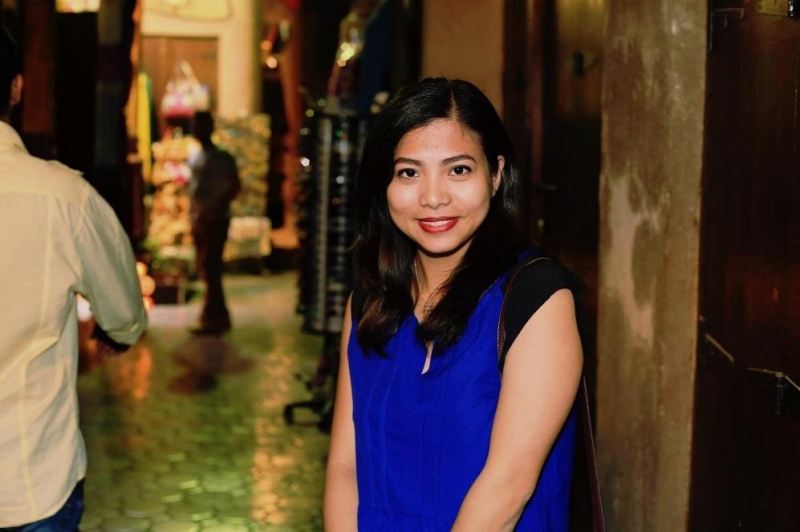 5. Look out for a sale
This is the best way to maximise your money while in Dubai! As almost all retailers are actively participating in different government-based promotions and sales.
6. Buy your souvenirs in 1-10 gift shops
After strolling around Dubai, you will notice small-big shops with a display of All items 1-10dhs or All items 1-20 dhs. This is the best place to buy your chocolates, keychain, and other souvenirs for your loved ones back home.
Also read: 12 Things to Do in Dubai for An Unforgettable Week
You do not have to worry about entering a Muslim-majority country as long as you follow and observe the rules and regulations imposed. You'll be safe, and I tell you that Dubai is one of the safest cities you can visit. Let me know if the tips above helped you in your travel too!