Eastern Visayas is one of Philippines' underrated regions because of it being the country's "typhoon highway" for the most part. Despite this, the place has a countless number of amazing natural wonders and idyllic island getaways that will make you see the region with a different set of eyes after visiting them.
Also read: Escape the Crowd: These 10 Beaches in Eastern Visayas are Totally Unspoilt
Leyte
1. Canigao Island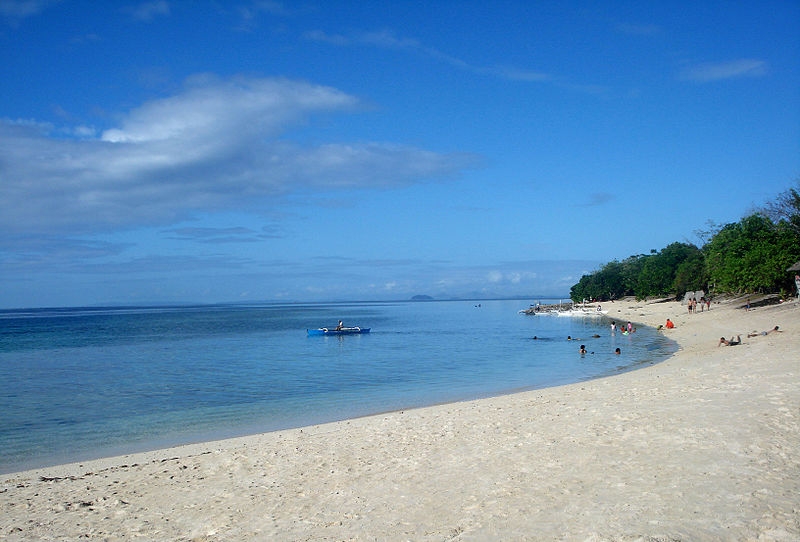 Canigao is a striking uninhabited island in Matalom, Leyte. It is an ultimate island destination just a 15- to 20-minute ferry ride away from the town of Matalom. The island is surrounded by a stretch of sparkling powdery white sand. Everything there is natural, except for the lighthouse in the middle of the island and some cottages set up by the Municipality of Matalom that is now managing the tourism industry of the island.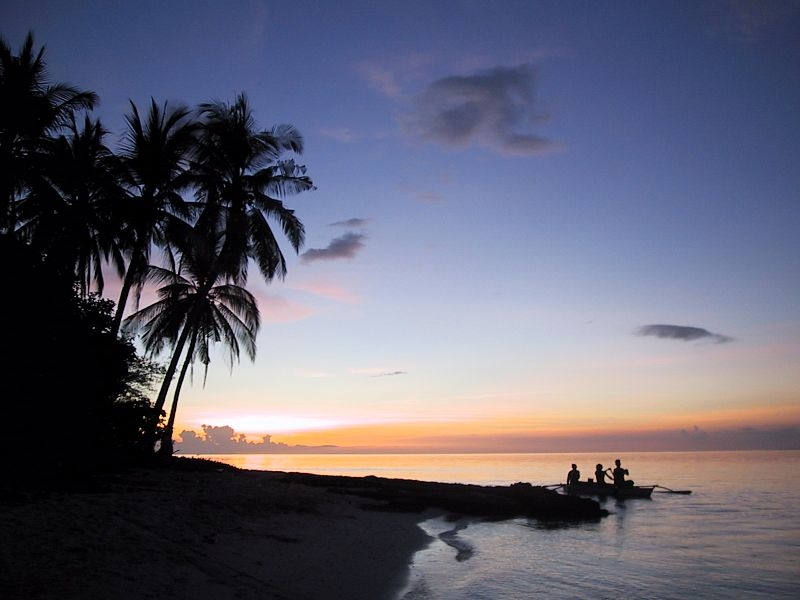 Aside from its picturesque white sands and serene environment, Canigao island is also a perfect place for snorkelling, barefoot beach walking, and, of course, dipping in its turquoise waters! When going to Canigao Island, it is advised to bring your own provisions, especially food and water.
Also read: 9 Island Destinations in Leyte to Get Your Beach Fix
2. Cuatro Islas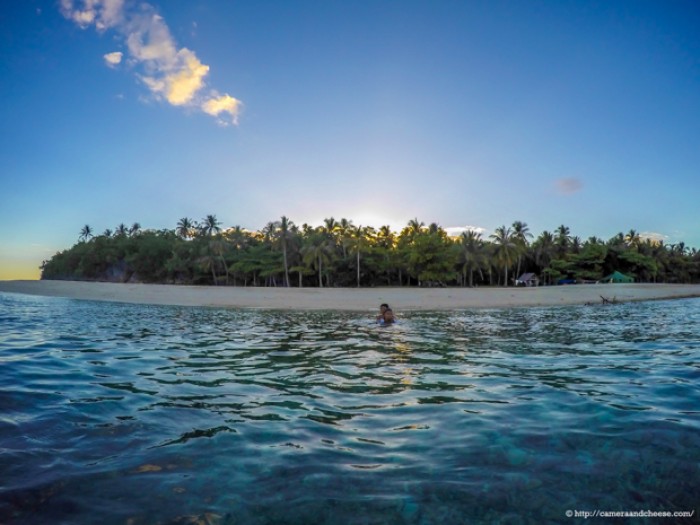 Not far from Matalom, Leyte, is another exotic destination – Cuatro Islas. The name translates to "four islands" in the English language. Cuatro Islas is a collective name for four equally beautiful islands between the towns of Hindang and Inopacan in Leyte.
Cuatro Islas comprise of Apid, Digyo, Himokilan, and Mahaba islands. They all share the same attributes: white sands, sandbars, lush greeneries, azure waters, and rich marine life.
Of the four islands, Mahaba is the longest, hence the name. The island is inhabited only on its northwest side by just a handful of friendly locals. So the place is basically all yours to explore and enjoy! Be sure not to miss the stunning rock formations to the eastern side of the island and the wonderful sandbar adjacent to the beach. What's more? Have a glimpse of a rare red shrimp species just a trek away to the hidden lagoons of the island not far into its wooded interior.
Digyo (from the Visayan word "digyot") island is the smallest among the four. Its name is actually suggestive of its size which means "small" in English. Although small in size, it is nothing short of being worthy of your time. Just a mere 20-minute pump boat ride from Mahaba, this island paradise is equally striking with its powdery white sand beach and unspoiled beauty. Here, you can either rent bamboo and nipa huts or pitch your own tent to while away your time as you adore the beauty of the surroundings. Just like Mahaba Island, Digyo also has a sandbar to beat.
Next stop is Himokilan. If you want to see beautiful coral reefs, this island is the place for you. Although the southwestern part of Himokilan is a fish sanctuary, still you can dive outside the protected area and see for yourself the striking marine life that abounds in the area. Just like its contemporaries, it also has a unique curving sandbar on the northeast point.
The last and the farthest out to sea among these group of islands is Apid. Despite its distance from its mother town of Inopacan, it is the most populated among the four. Its remarkable white sands and lush tropical vegetations are glaring signs that the island is still in its prime perfect for a picturesque island getaway.
3. Kalanggaman Island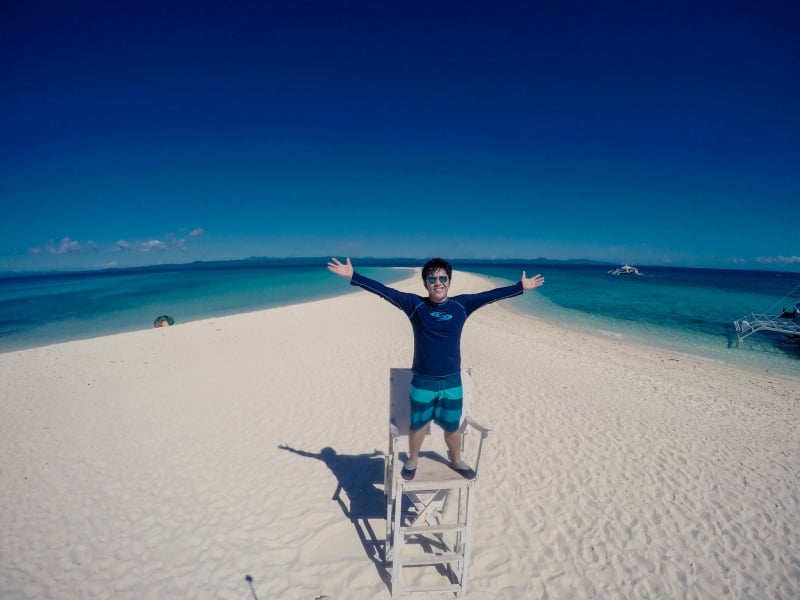 When we think of long sandbar stretches, calm, crystal-clear waters, and sparkling white sand beach, we almost immediately think of other famous destinations in the Philippines, such as Boracay, right? Well, think again I say! Did you hear about Kalanggaman Island in Palompon, Leyte? This island paradise started to capture the eyes of foreign and local tourists alike way back in 2013 when the cruise ship, MV Europa Cruise Line, dropped anchor near the island and let its guests – around four hundred – wander around for a couple of hours.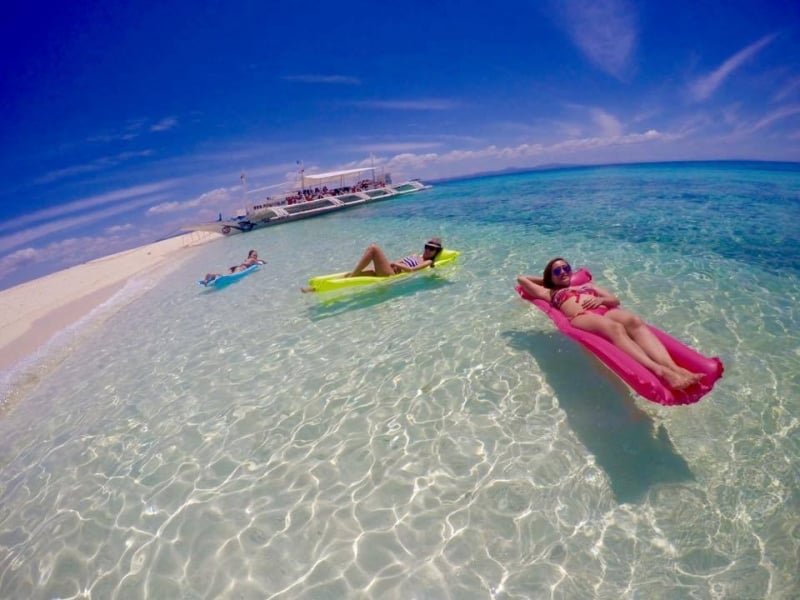 Kalanggaman boasts not one but two sandbars on either side of the island. In order to protect its pristine condition, the local tourism office has limited its number of visitors to only five hundred each day, so be sure to arrange your trip to the island early.
See to it that you bring your diving gear with you for the island has a lot of hidden underwater treasures for you to explore!
Also read: Kalanggaman Island Travel Guide: All You Need to Know Before Your Trip
Southern Leyte
4. San Pedro, San Pablo Islands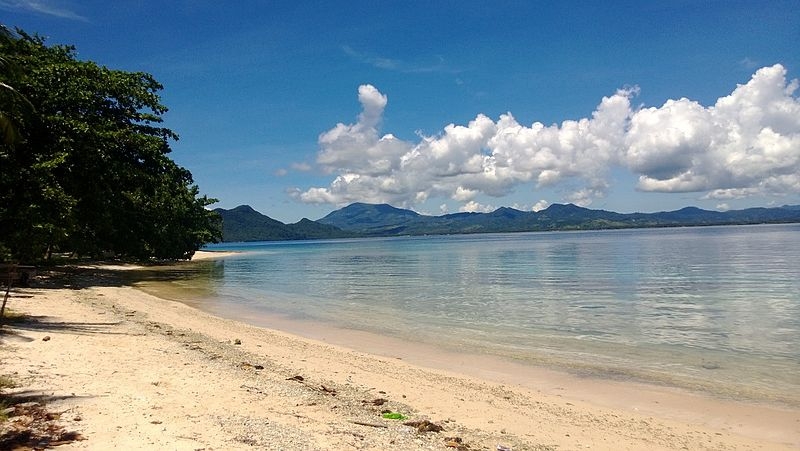 Located in the town of Hinunangan, Southern Leyte, San Pedro and San Pablo islands are two adjacent islets that look almost identical.
San Pedro, also known to the locals as Pong Dako meaning big island, has prominent palm trees growing around the area. It also has unique white sand and coral beaches and crystal clear waters to boot. On the other hand, San Pablo, being the smaller island is just as magical. Going into these islands creates a feeling that you are indeed somewhere in the south Pacific: unspoiled beauty, serene aambience isolated, and peaceful.
If you truly want a place where you can have inner peace and relax to your heart's content, the 30-minute motorized banca ride from Hinunangan proper to these twin paradise islands is surely worth taking.
Northern Samar
5. Sila Island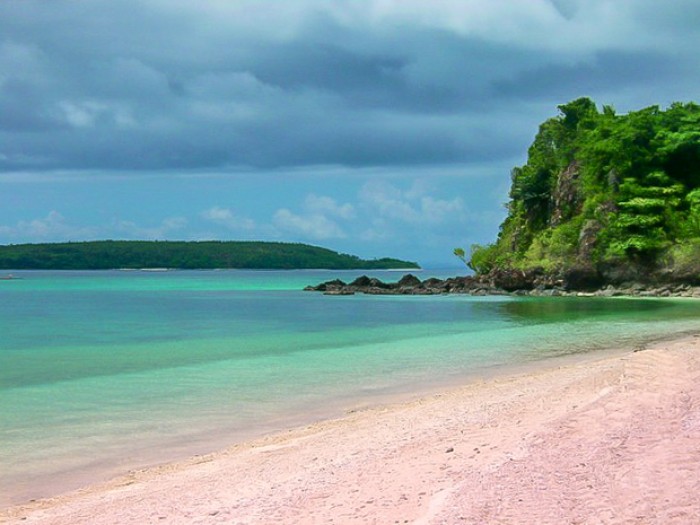 Do you think Hawaii is the only place with unusually coloured sands on its beaches? Not in the longest time. Aside from black and white sand beaches, the Philippines also has a beach with pink sand. Yes, you read it right! Pink Beach in Sila Island, Northern Samar is a testament to this.
Fittingly named Pink Beach, the resort does not only have pink sand on its shores but amazing rock formations as well. A solid reddish-brown rock wall that separates it from neighbouring attractions is another unique feature of this beach. Because of these amazing aspects, Pink Beach is attracting more and more attention over the years.
Summertime is the best time to visit this wonderful place because it is when its pink sands turn vivid pink as if blushing on the admiration showed by its awestruck guests. Now you know where to go next summer!
6. Capul Island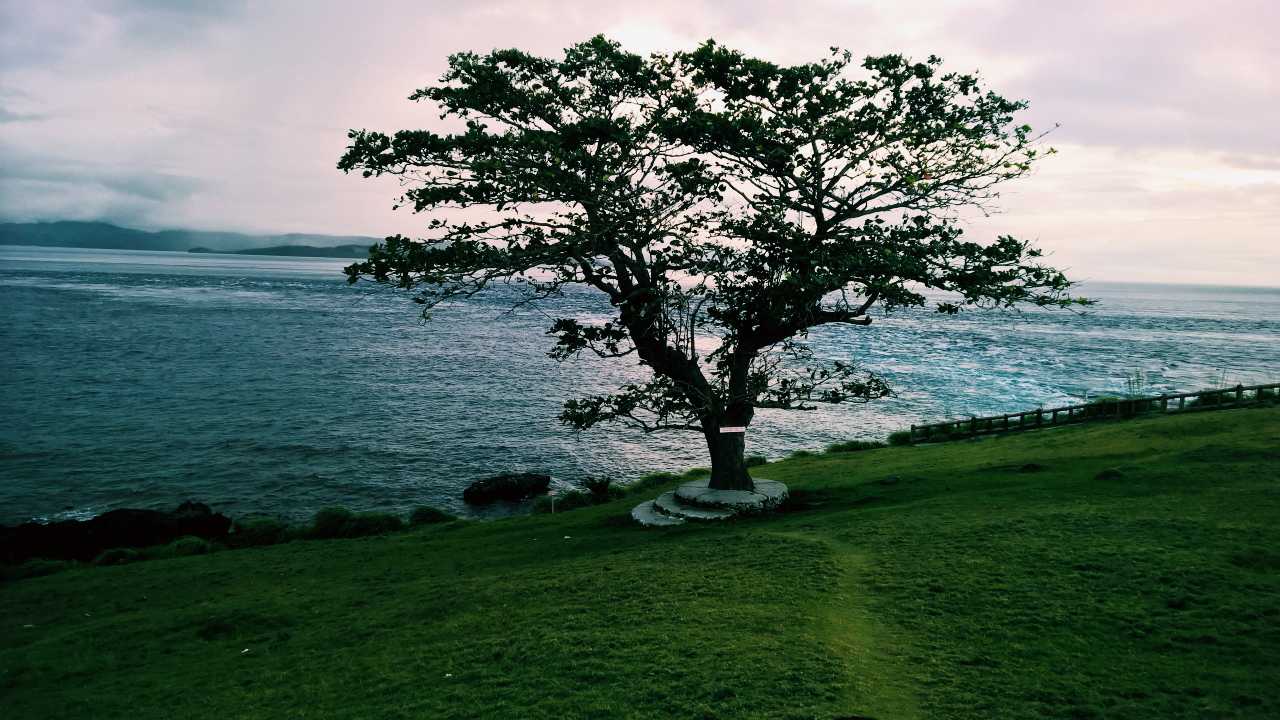 Dubbed as "The Hidden Paradise of the Philippines," Capul Island in Northern Samar exactly lives up to its name. This is because the island is virtually unknown to the majority of the Filipinos.
The island boasts not only of beautiful and undefiled beaches but genuine Filipino traditions as well. A trip to Capul Island will indisputably bring you back to what the Philippines was like during the turn of the century.
Due to its unknown existence to the outside world, the island is only one of the few remaining places here in the Philippines with literally untouched beauty. Pristine white sand beaches, jaw-dropping rock formations, a booming marine life, astonishing landscapes, and enchanting cave systems are only some of the wonderful things you can see and experience on the island. The rest is up to you to find out.
Eastern Samar
7. Calicoan Island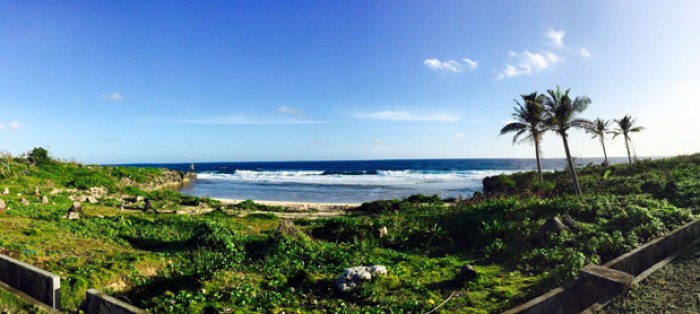 Off to the southeasternmost part of Samar facing the vast Pacific Ocean lies an island famous not only for fine, powdery white sand beaches but big waves as well! Welcome to the surfing capital of Visayas – Calicoan Island!
The island is dotted with unspoiled white sand beaches as well as historical landmarks. If surfing is your thing, don't leave Samar without dropping by Calicoan Island. Indeed, it will not be called the surfing capital of Visayas for nothing.
Biliran
8. Higatangan Island
Higatangan Island is part of Naval town in the Province of Biliran. This island is surrounded by numerous white sand beaches, but the one in Barangay Mabini stands out among the rest. It features a 200-metre long shifting sandbar that looks like a huge tongue when viewed from above. The island in general also has unique rock formations worthy of your time. You can also visit the famed lighthouse that still stands on Marcos Hill today. Higatangan Island offers a lot of inviting watersports and leisurely activities, too. Fishing, scuba diving, kayaking, snorkelling, cliff diving, camping, and trekking – just take your pick.
There are four major resorts on the island, so bring a lot of extra time with you when you go there. Because of the island's magnificence, you might not even think of leaving after getting there.
9. Dalutan Island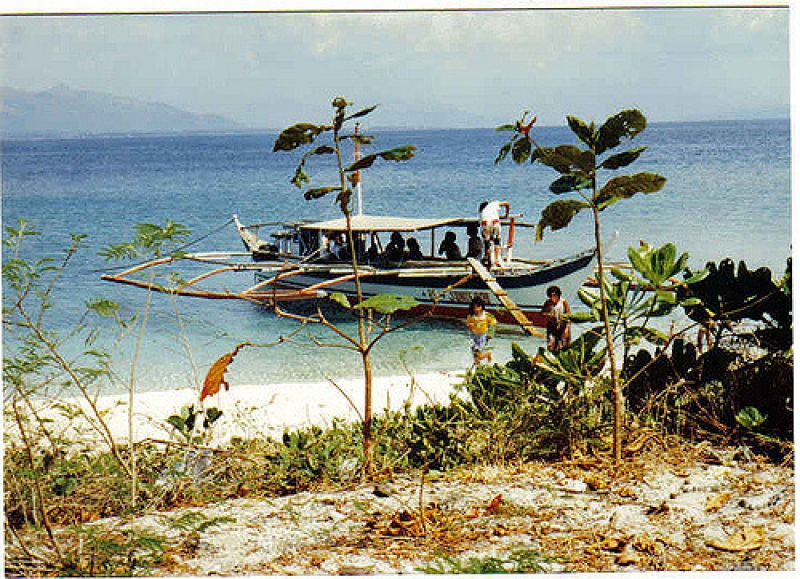 Dalutan Island is another must-visit place in Biliran, Leyte. It offers raw adventure because going there requires you to bring all your essentials – food, water, camping tent, and diving gear.
The island is home to exotic bird species, vibrant coral reefs, and of course, a teeming marine life. The island is just a mere 20-minute motorized banca or pumpboat ride from Agta Beach Resort located in Almeria.
Turquoise waters, idyllic mountain peaks jutting out of the horizon, and glamorous white sand beaches await everyone at Dalutan Island.
10. Maripipi Island
Maripipi Island is virtually in a league of its own: an island with an active volcano at the center, one-of-a-kind rock formations, an immaculate ecology, and yes, basic way of life! So imagine being transported back to the time when mobile phones and other electronic gadgets are still not around yet. Can you see the picture? If you want an "unplugged life," Maripipi Island is the perfect place for you!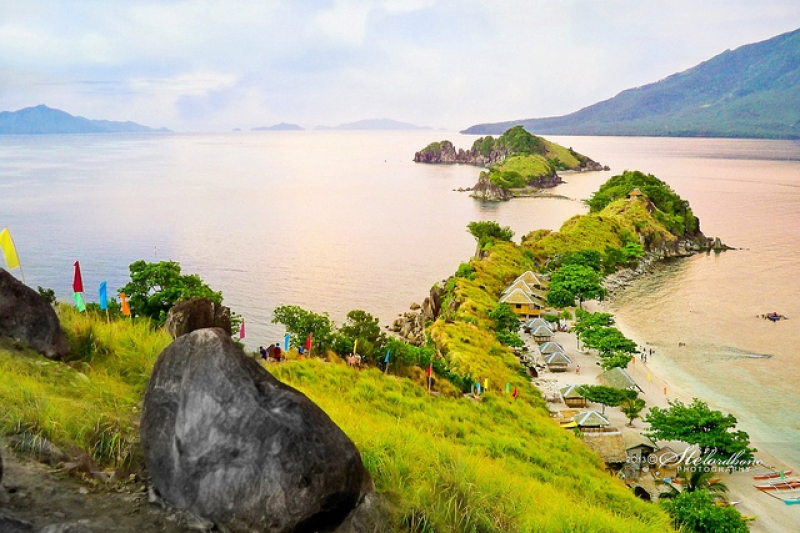 Aside from the unwinding simple life experience, the island is also a great jump-off point for island hopping to its neighbouring islands including the picturesque Sambawan Island. Your only potential distraction (if you can call it that) to the quiet life you oh so wanted in this place is the crystal clear waters of the sea where you can dip, snorkel, and dive all you want.
Also read: My Weekend Getaway: Sabang Daguitan Surf Camp in Dulag, Leyte
We already made choosing your next memorable island getaway easier for you. Pamper yourself in one of these unique island escapes and you will surely thank yourself for doing so. Spending some of your hard-earned money enjoying nature's beauty is not a bad indulgence after all.