Tired of Manila's hustle and bustle? You are NOT alone! I, for one, am dying to get away from it all — the crowd, noise, pollution, and not to mention the horrible traffic! Thankfully, my team and I had the privilege of uncovering a beautiful hideaway not too far from the metro — Aquascape Lake Caliraya in Laguna.
The place was previously known as Eco Saddle but it is now called Aquascape Lake Caliraya which is the name pinned on Google Maps and Waze. Phillip, the owner of Cottages and Many More, rented a portion of the area and transformed it into a little piece of heaven for nature lovers and adventure enthusiasts.
Also read: 8 Relaxing Places Near Manila to Escape the City Life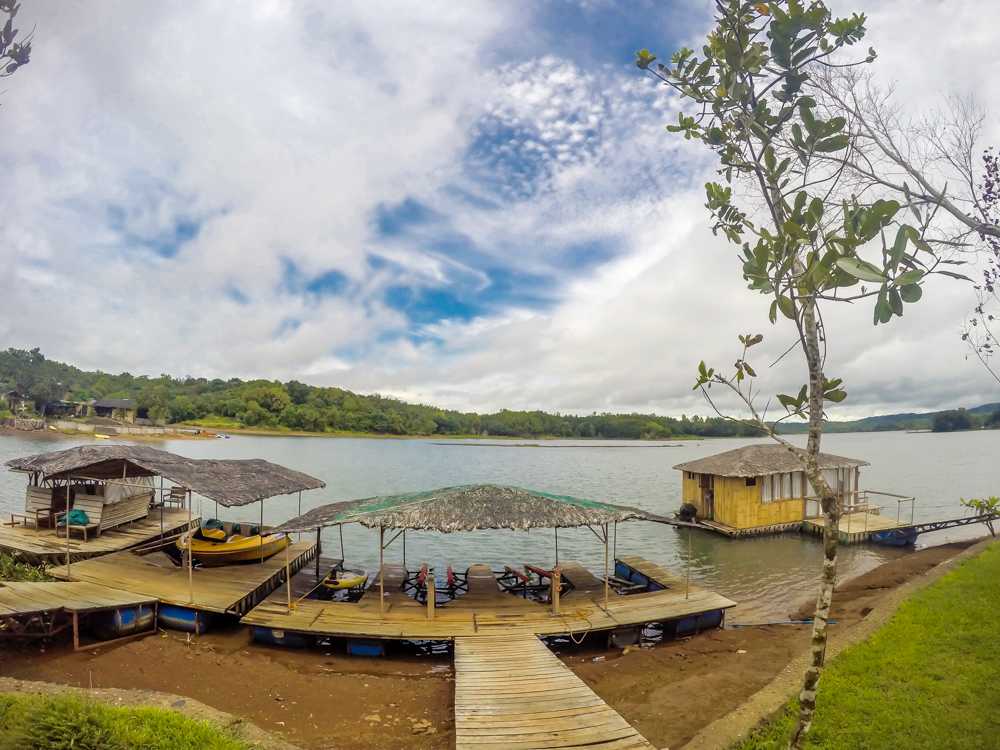 So what can you experience here, you may ask? Quite a lot actually. But its biggest draw-card is the FLOATING COTTAGE on Lake Caliraya. Yes, you've read it right! It's literally a floating cottage on a huge body of water. And it's no ordinary cottage you usually see at the beaches here in the Philippines — imagine an entire luxe hotel room cruising on a lake amidst a picturesque setting. Truly one of a kind!
I'll let the photos do the storytelling now…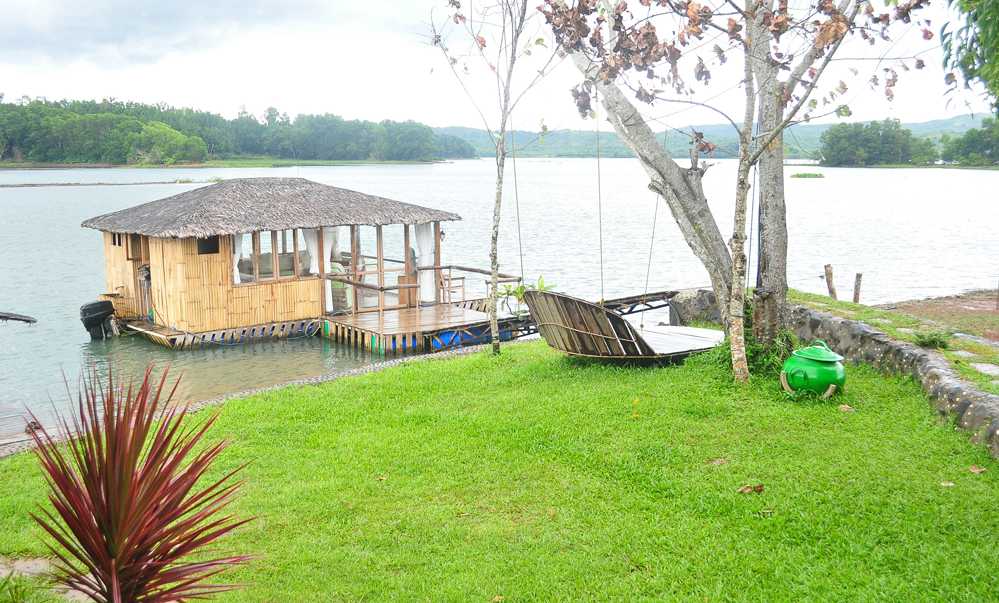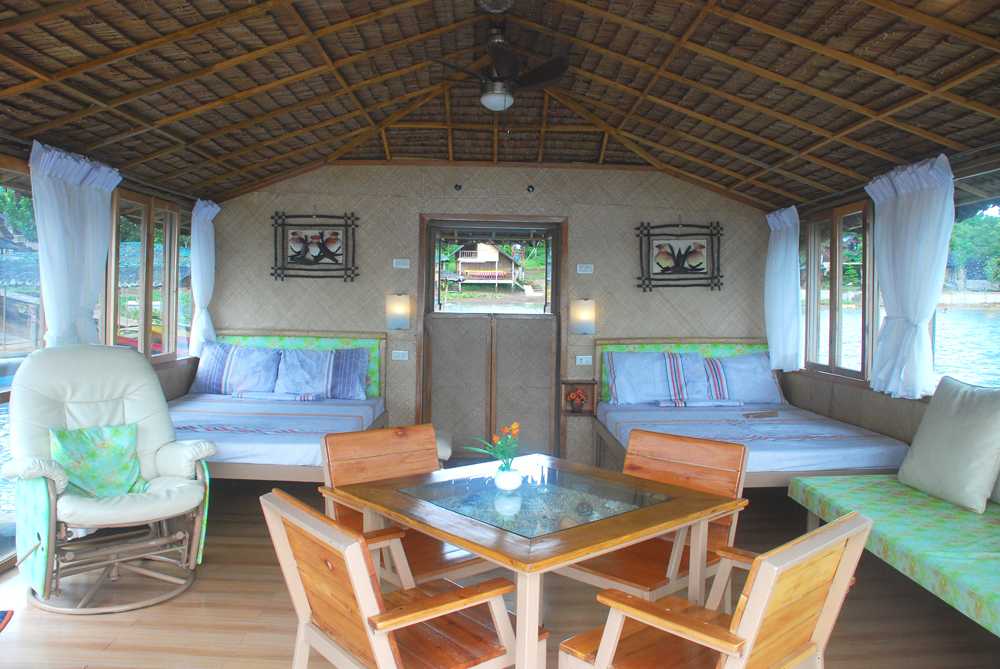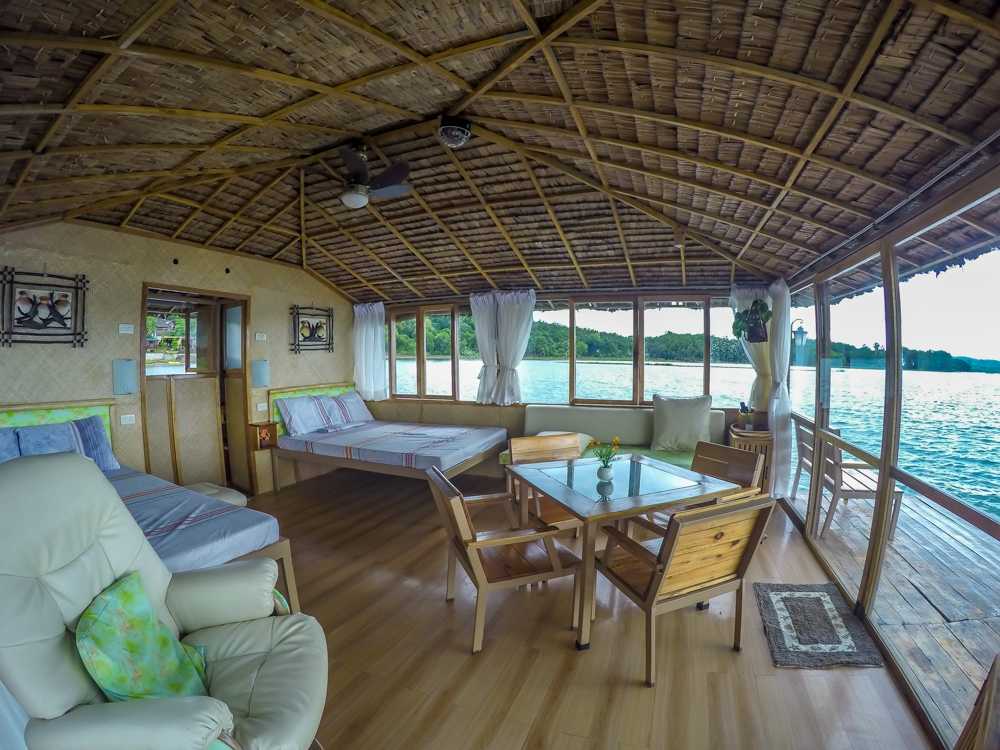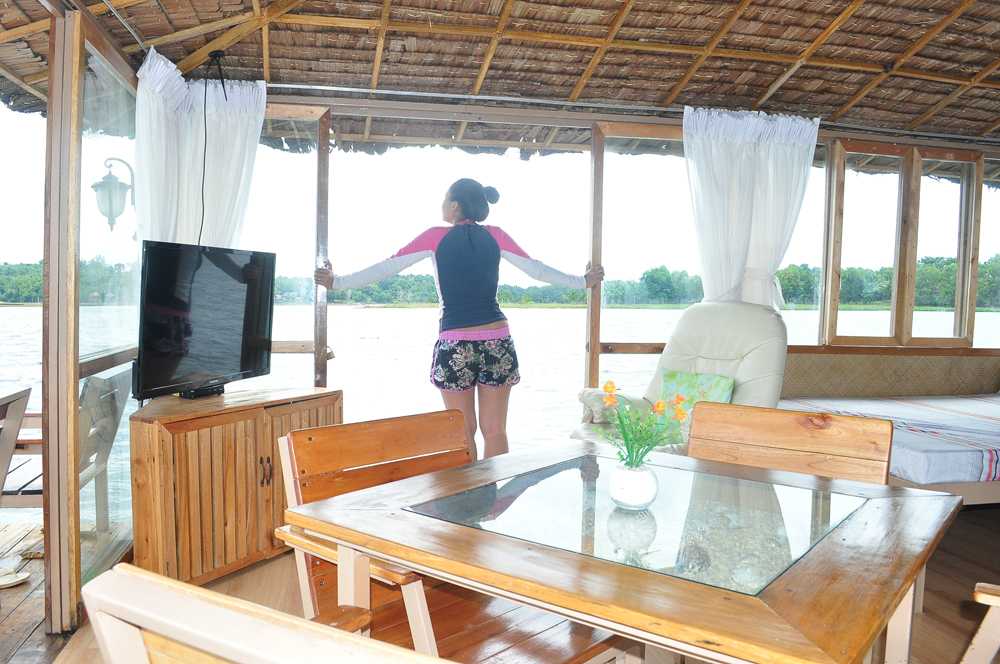 Good morning sunshine!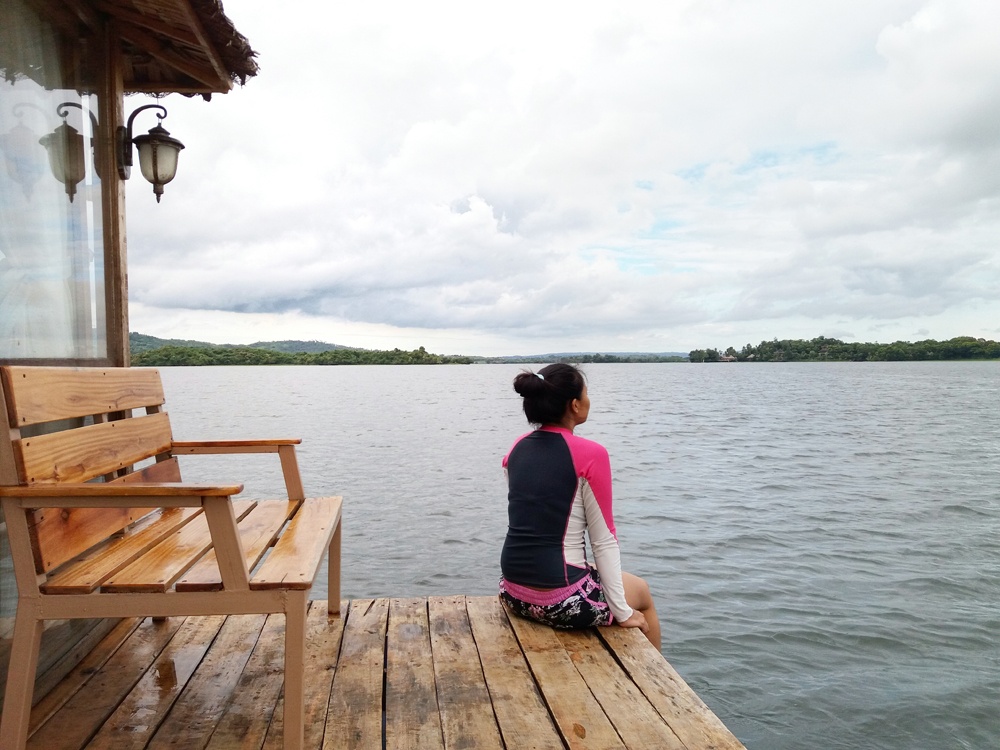 Can't wait to swim…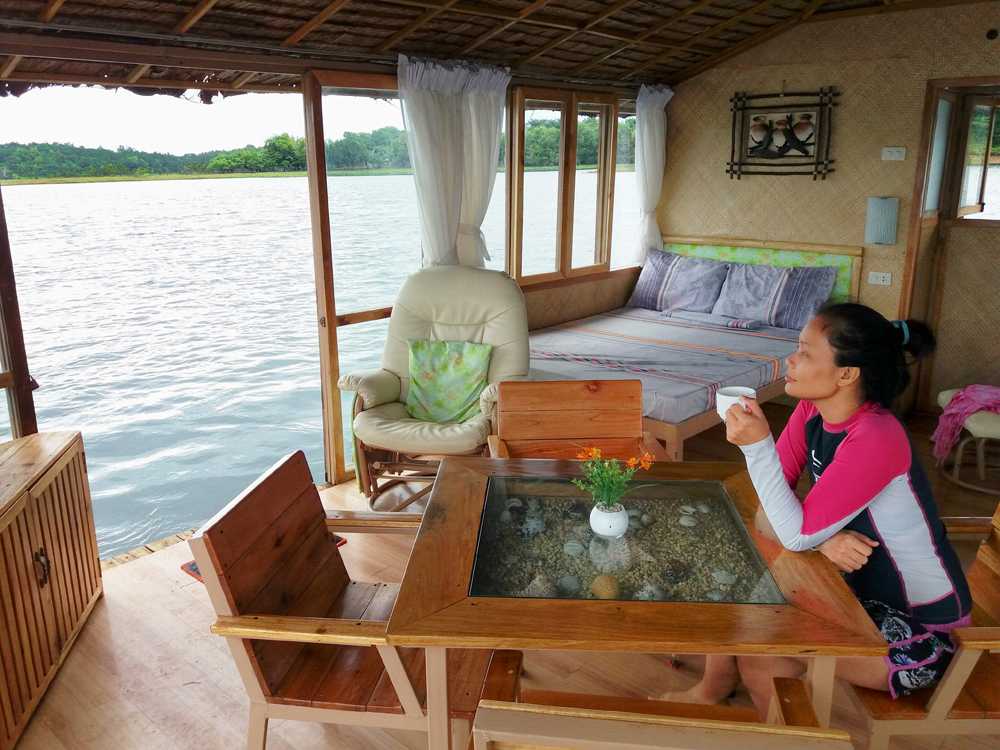 Ahh, ang sarap… ng buhay dito! I wish I could sip a cup of coffee with such a breathtaking view everyday.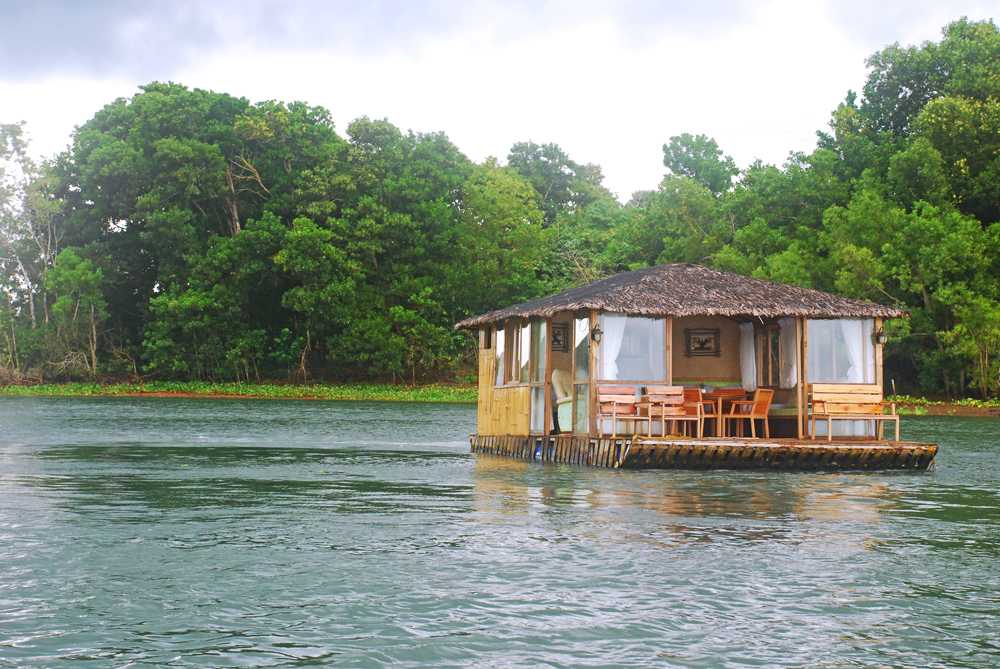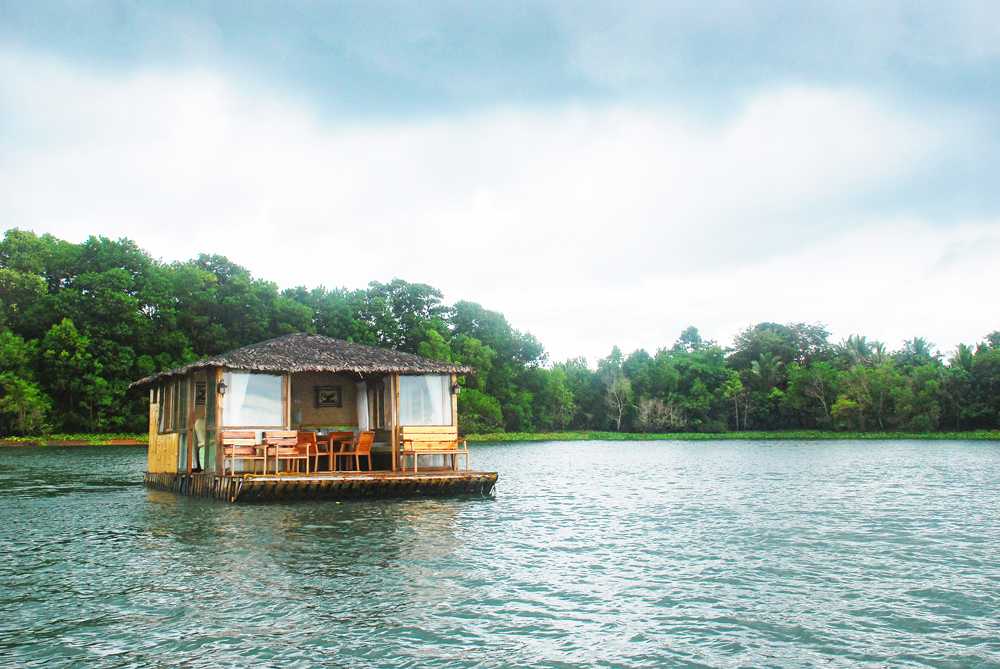 Floating Cottage Rate: ₱6,000 (low season);  ₱7,200 (peak season) per night, good for 4 persons
Update: New Floating Suite & Family Suite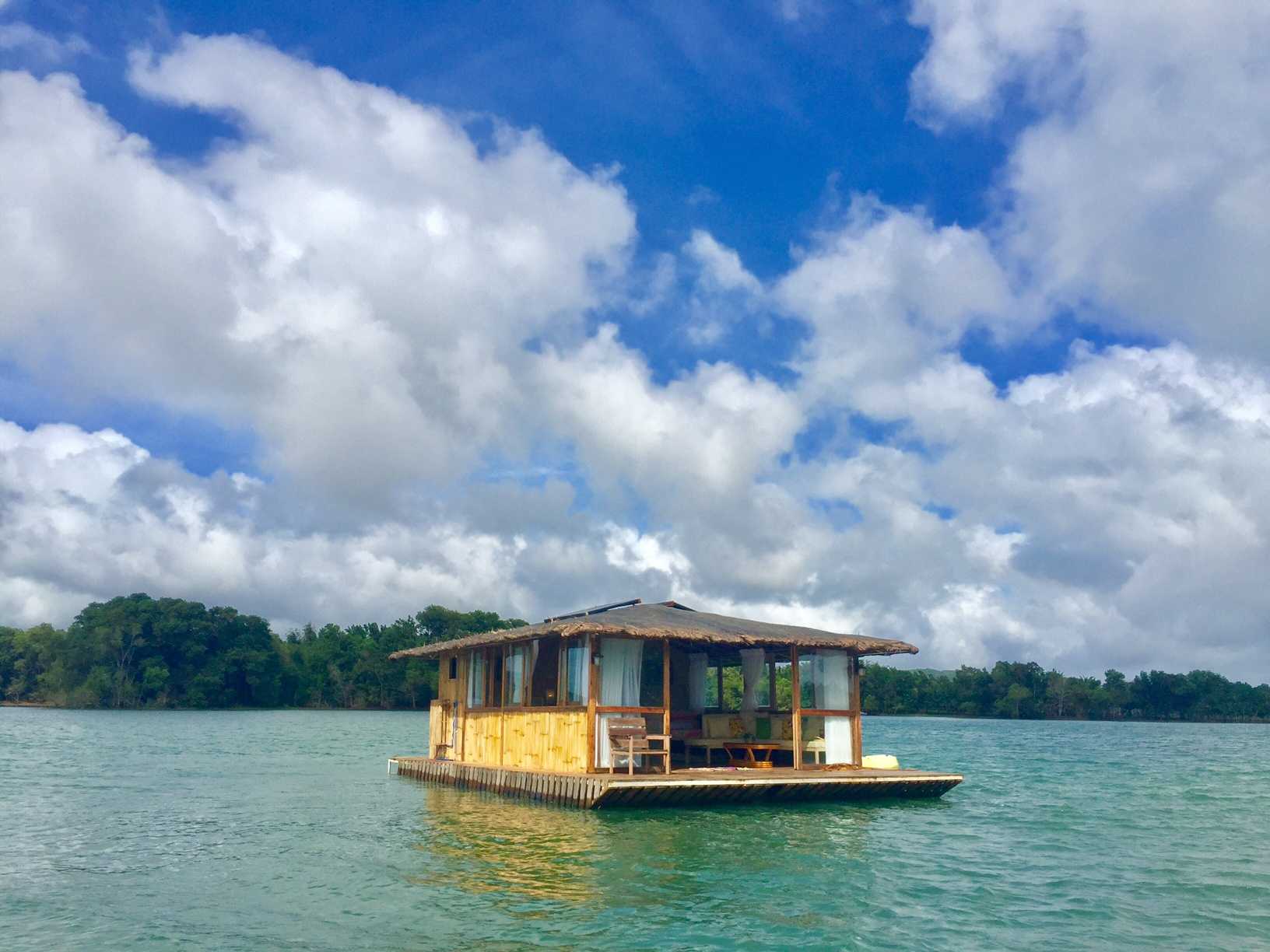 This suite is a bigger, better and more luxurious version of the floating cottage. Guests here are entitled for a one-hour Lake Caliraya Cruise, unlimited kayak use and free use of amenities such as Doctor Fish Spa and open air jacuzzi. Unlike the old floating cottage, this new one is solar-powered and has a mini bar area too!

Floating Suite Rate: ₱10,000 (low season); ₱12,000 (peak season) per night, good for 6 persons only
The floating cottages are so in-demand that people are booking at least 2 months in advance. So you better book as early as now before everyone else does. Fret not if the floating cottages are occupied on your expected stay dates as there are still other cottages by the lake with equally stunning views.
Family Suite Rate: ₱6,000 (low season); ₱7,200 (peak season) per night, good for 6 persons only
Villa 4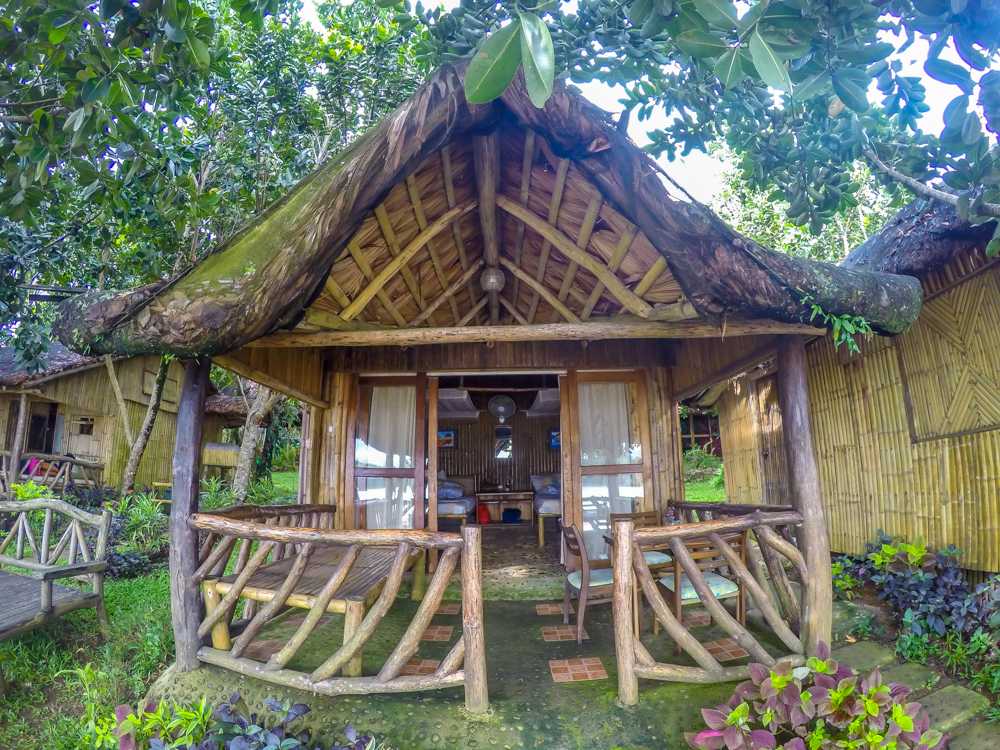 Villa 4 is the first ever cottage built here which can fit up to 4 persons. It's a basic cottage with 2 twin beds and a restroom right beside the cottage. It's perfect for small groups or even couples.
Rate: ₱3,000 (low season); ₱3,600 (peak season) per night, good for 4 persons
Villa 8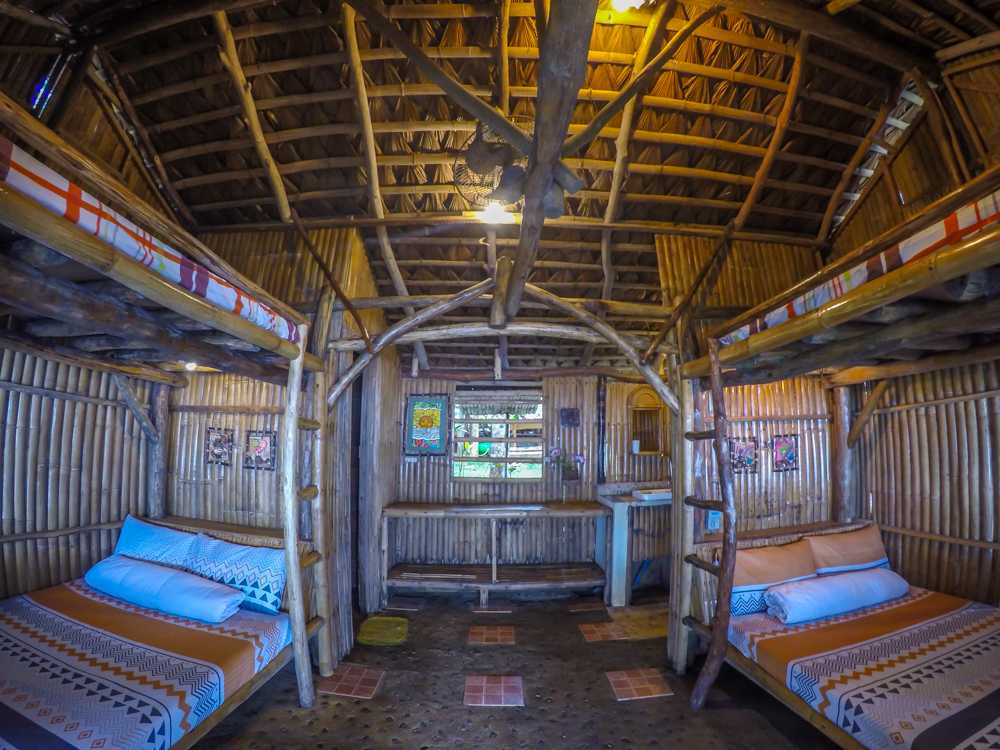 Villa 8 is an extra large cottage with 4 twin sized bunk beds. This is ideal for families and large groups.
Rate: ₱6,000 (low season); ₱7,200 (peak season) per night, good for 10 persons
Villa Terrace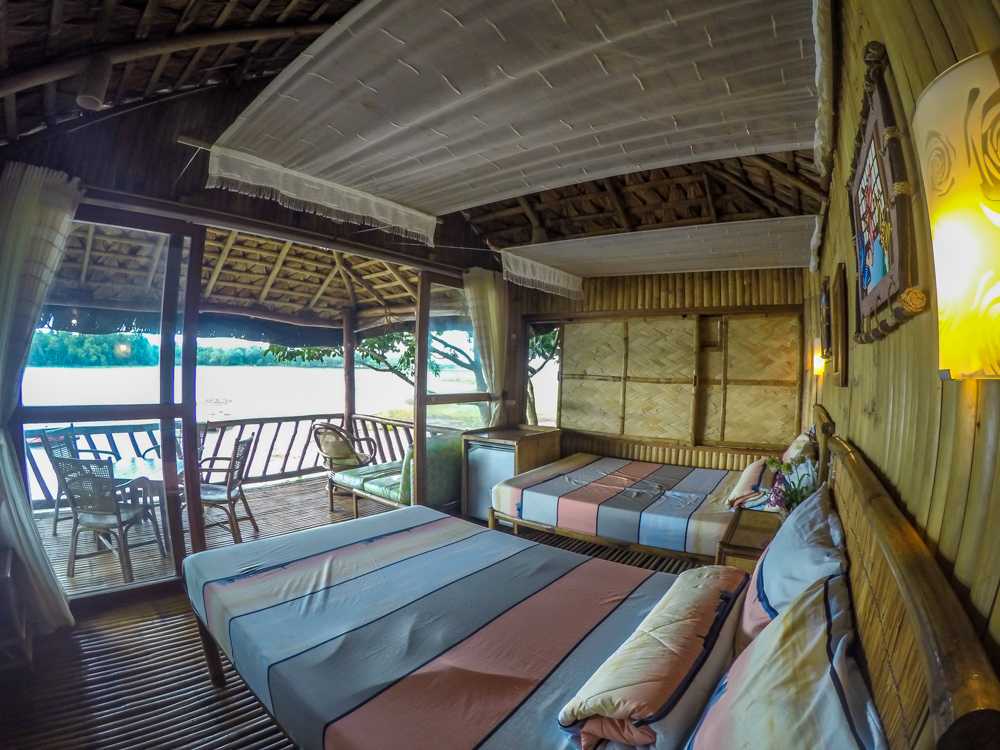 Villa Terrace, as you may have guessed by now, is a cottage with a terrace overlooking the lake. It's a basic cottage with 2 twin beds. This is good for couples and small groups.
Rate: ₱4,500 (low season); ₱5,400 (peak season) per night, good for 4 persons
Tree House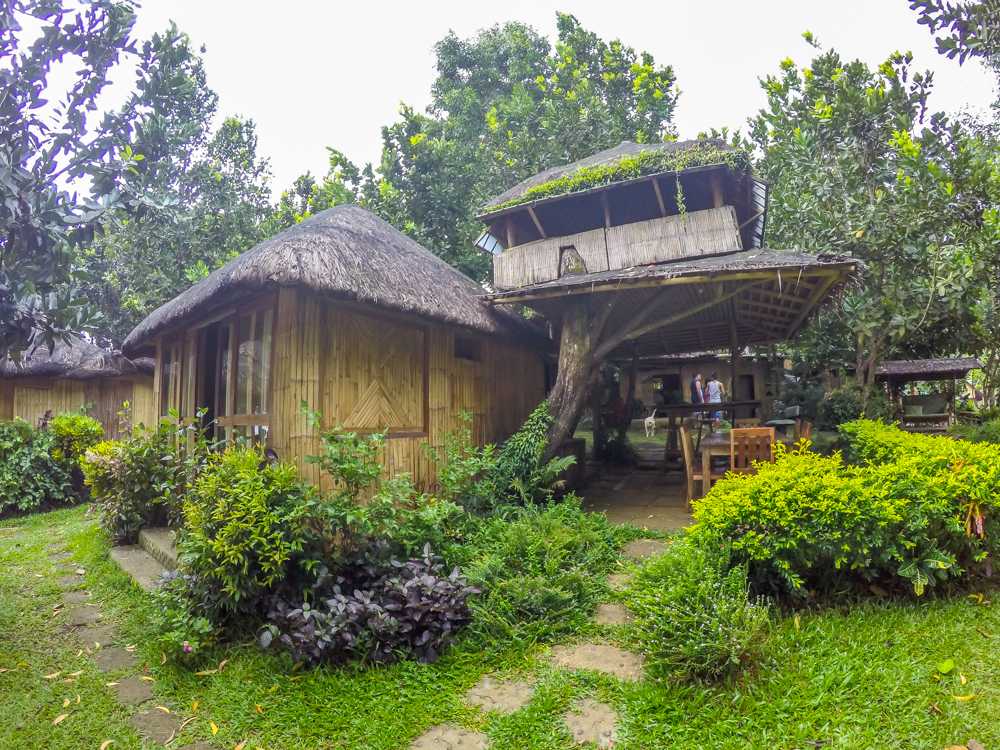 Fancy living in a tree house? This one will fulfill your childhood fantasy. The cottage below has 2 twin beds (for 4 pax) and the tree house beside it has 3 beds. The whole Tree House can fit 7 persons, has one restroom, a separate shower room, and an outdoor dining area.
Rate: ₱5,000 (low season); ₱6,000 (peak season) per night, good for 7 persons
Karaoke Room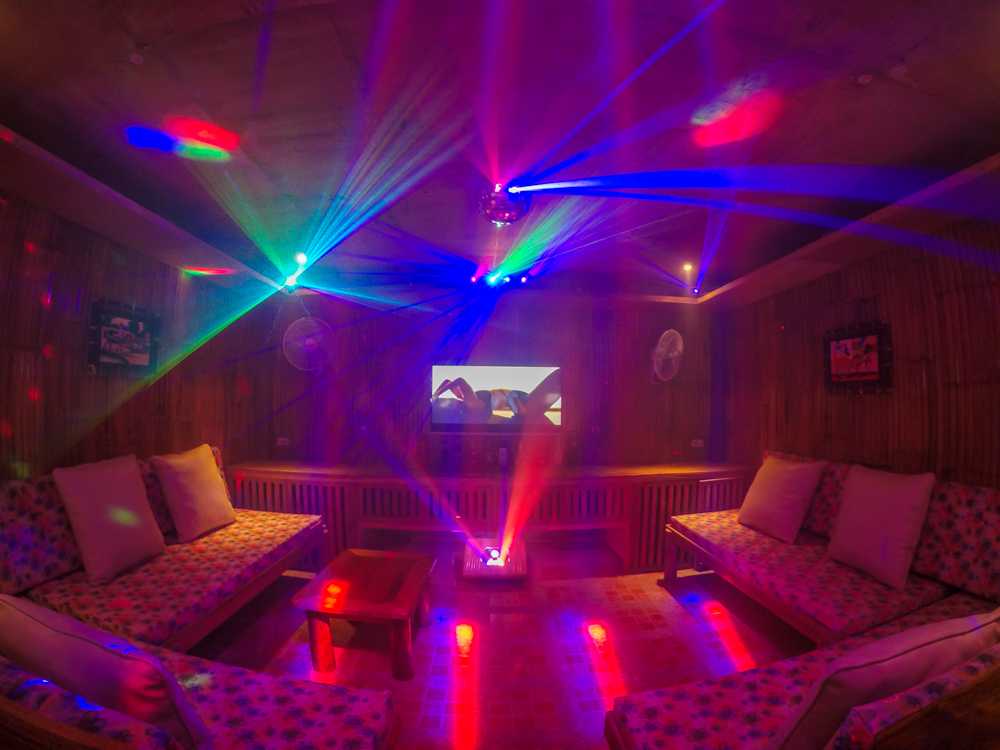 Love singing and dancing? The Karaoke Room is the place to be! It's a function room with a karaoke set, disco lights and smoke machine to give you the party vibe! It can accommodate 4 persons for sleeping but it can fit more if booked with another cottage.
Rate: ₱4,000 (low season); ₱4,800 (peak season) per night, good for 4 persons
Mahjong Room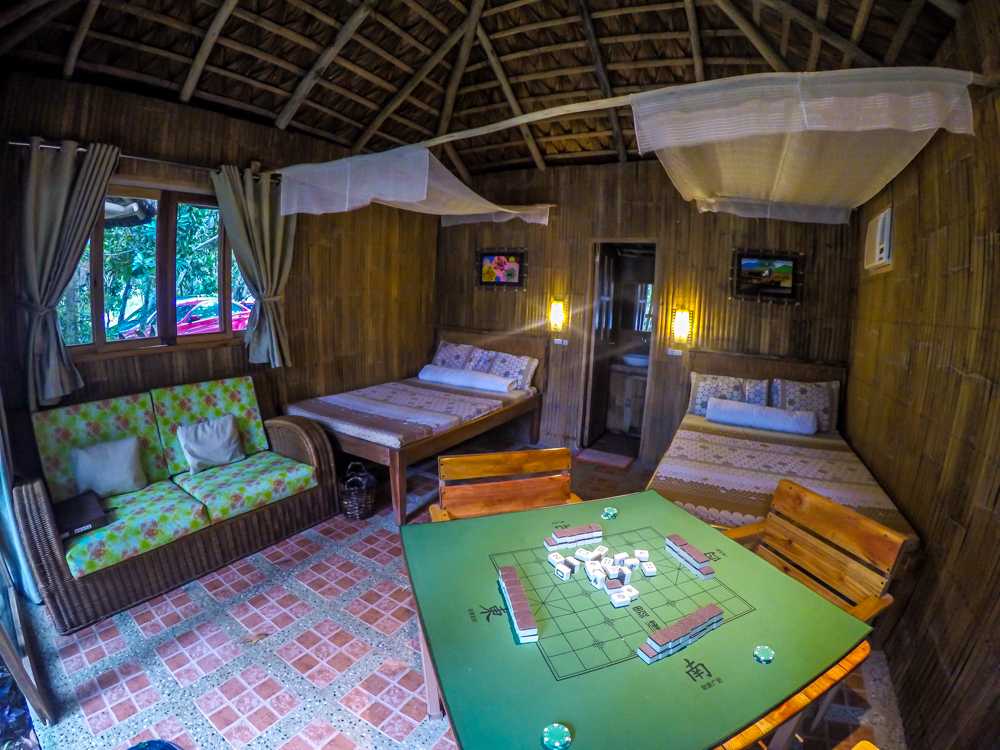 Mahjong players, this one's for you! It's a spacious cottage with 2 twin beds and free use of mahjong set! Yay, for unli mahjong sessions with friends!
Rate: ₱3,000 (low season); ₱3,600 (peak season) per night, good for 4 persons
*Prices are exclusive of meals and the barangay entrance fee (₱80 – overnight; ₱40 – day trip)
*Extra person charge is ₱500/person for all rooms (maximum of 1 extra person only)
Other FREE amenities for you to enjoy
If you stay in one of the cottages, you may enjoy all these amenities for FREE!
1. Open air jacuzzi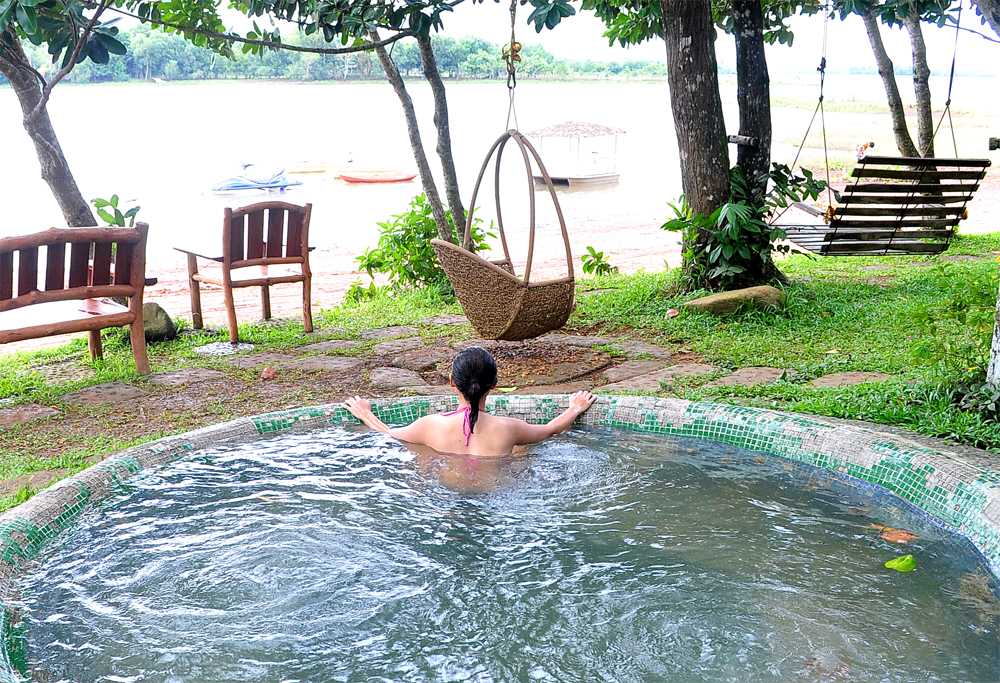 2. Fish spa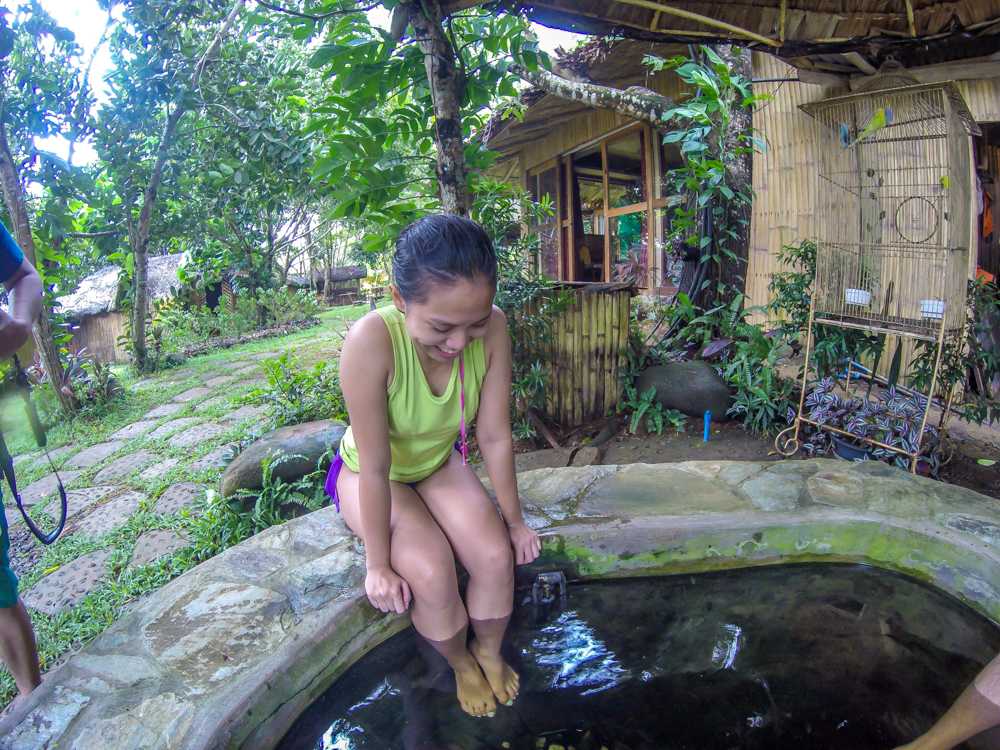 3. Hanging chairs and beds by the lake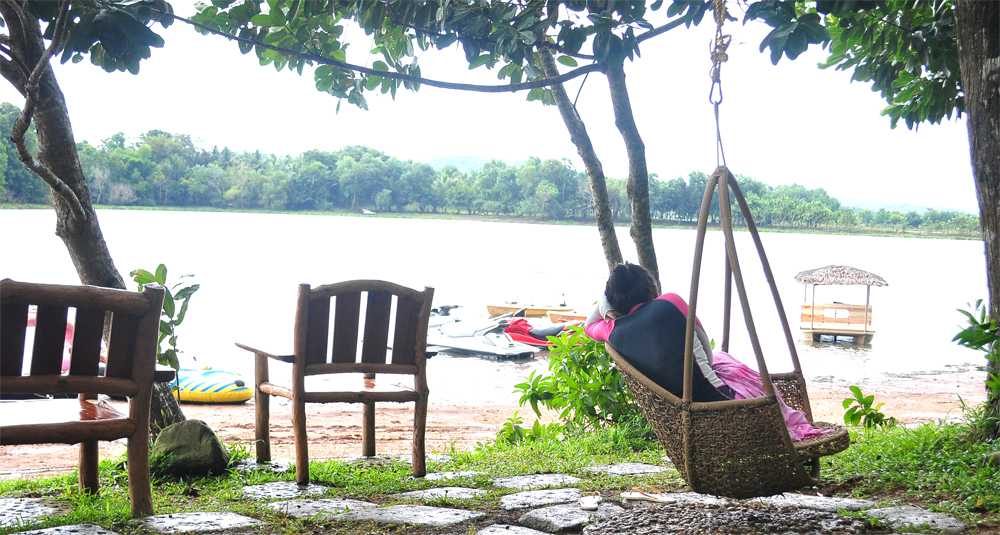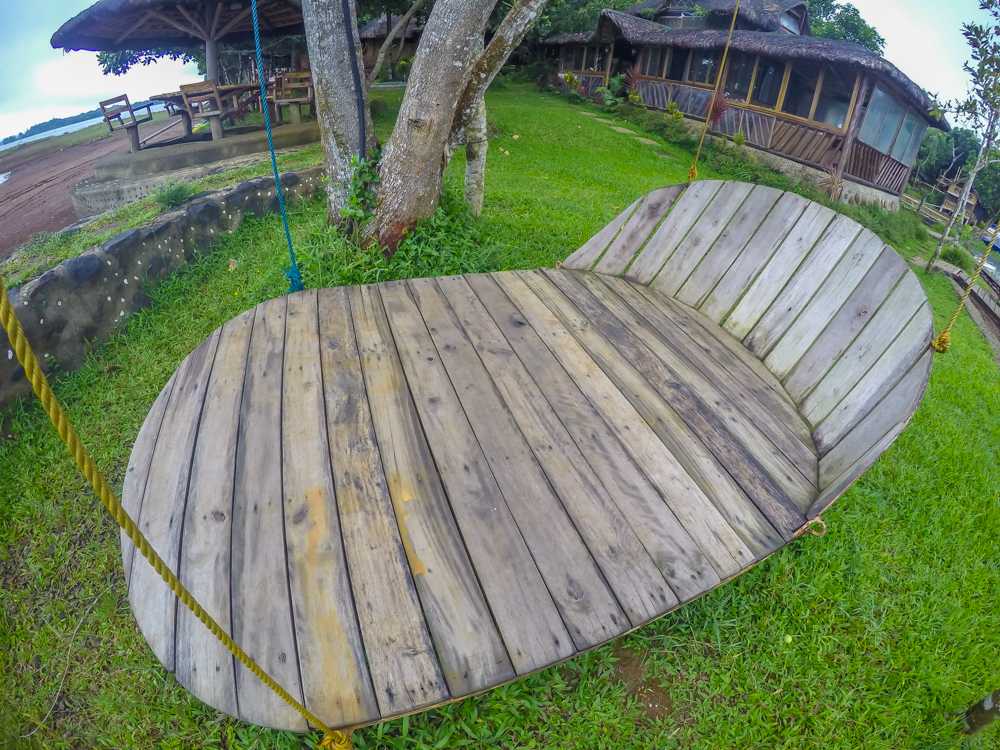 4. Dining tables and bonfire area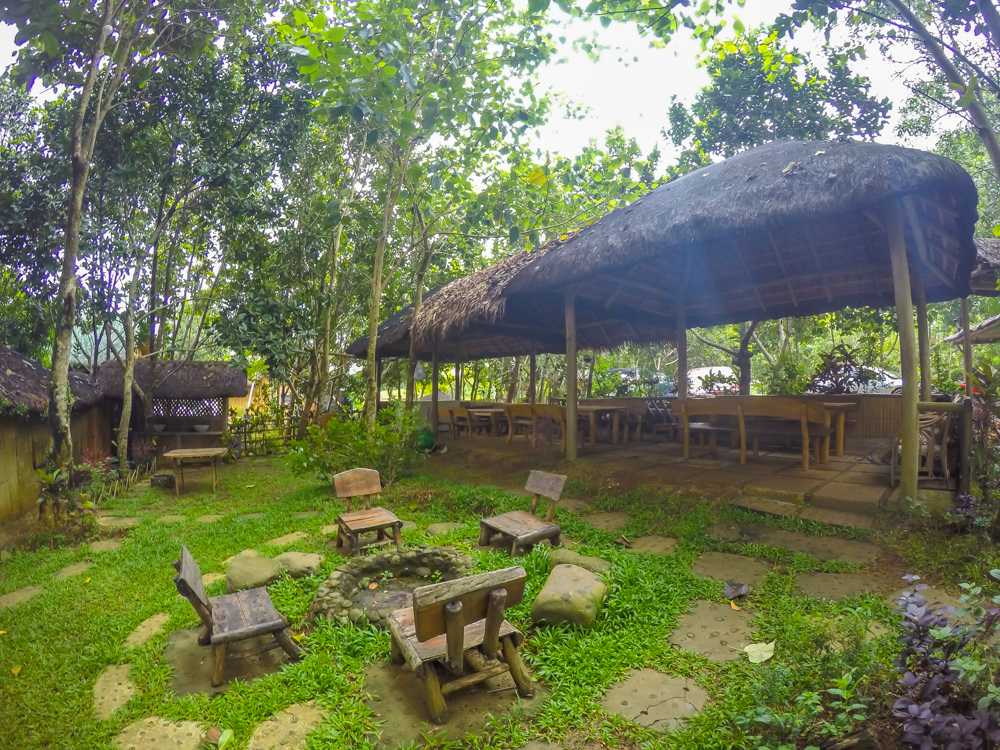 Outdoor adventures
Aquascape Lake Caliraya is not just all chillin' and pampering! There's also an array of exhilarating activities fit for outdoor lovers and adrenaline junkies.
You'll never have an idea what lies ahead…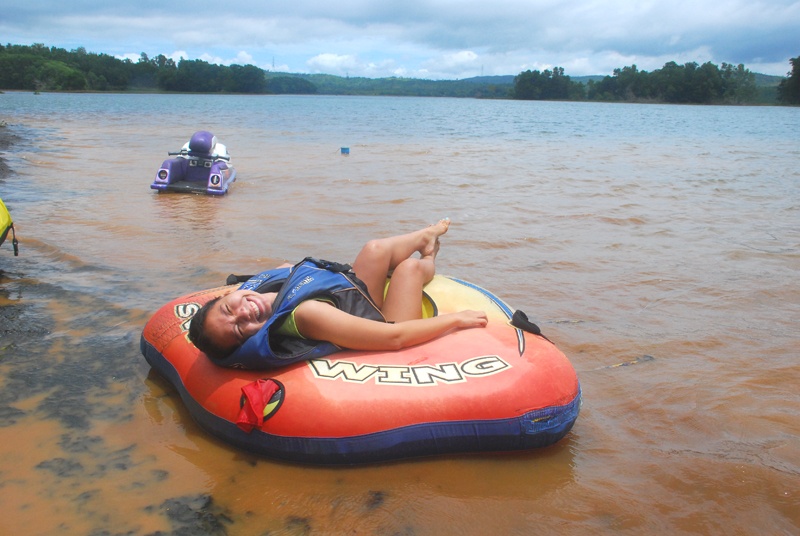 Until you flip this way!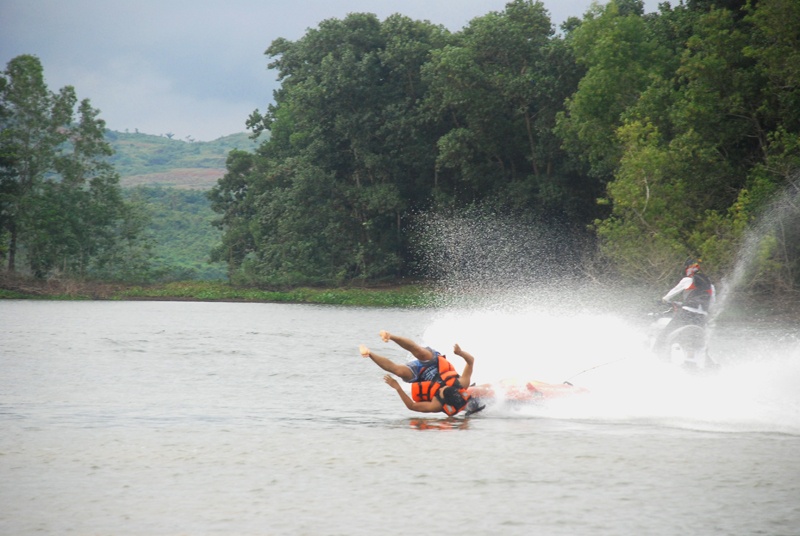 But we still want more!!!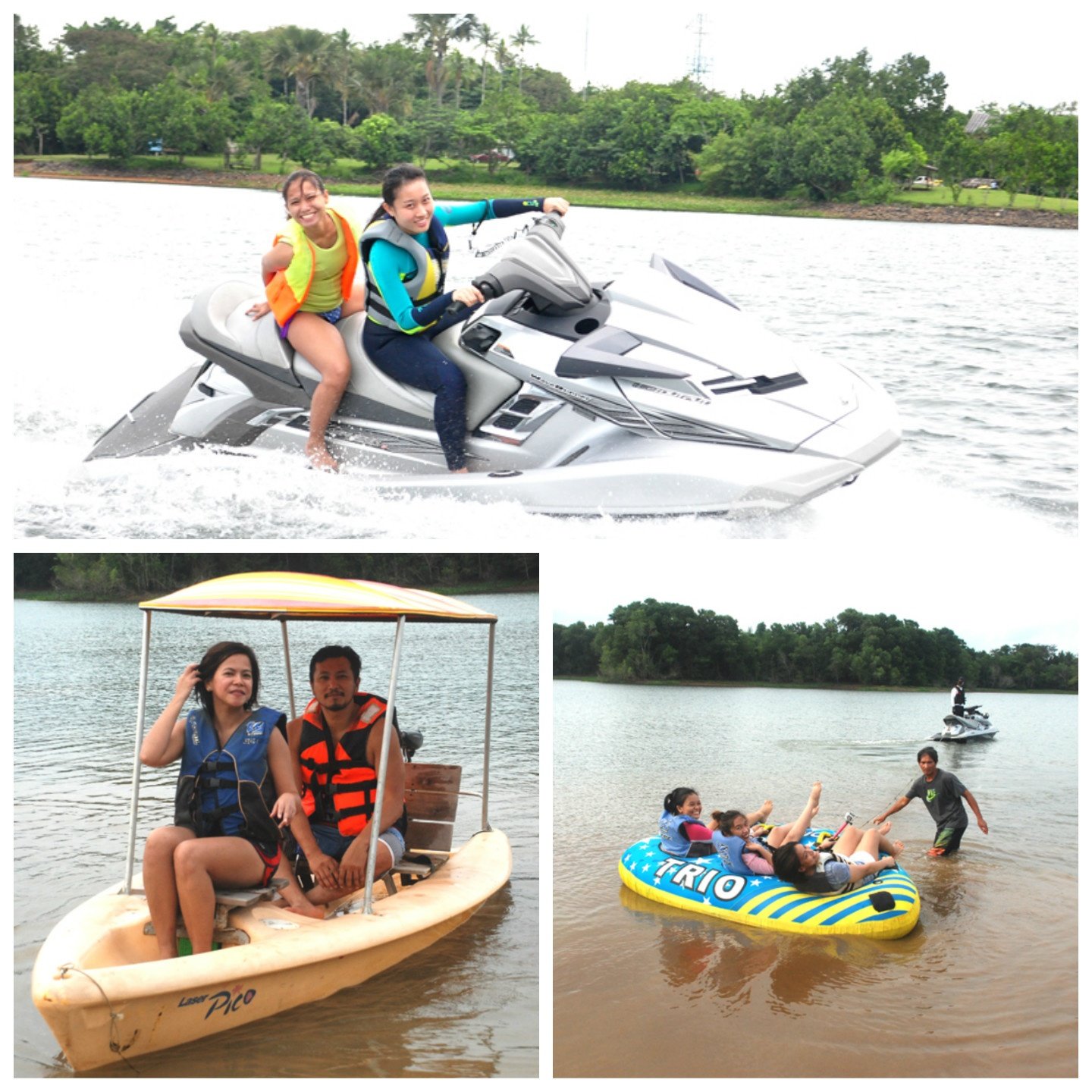 Katniss is that you?!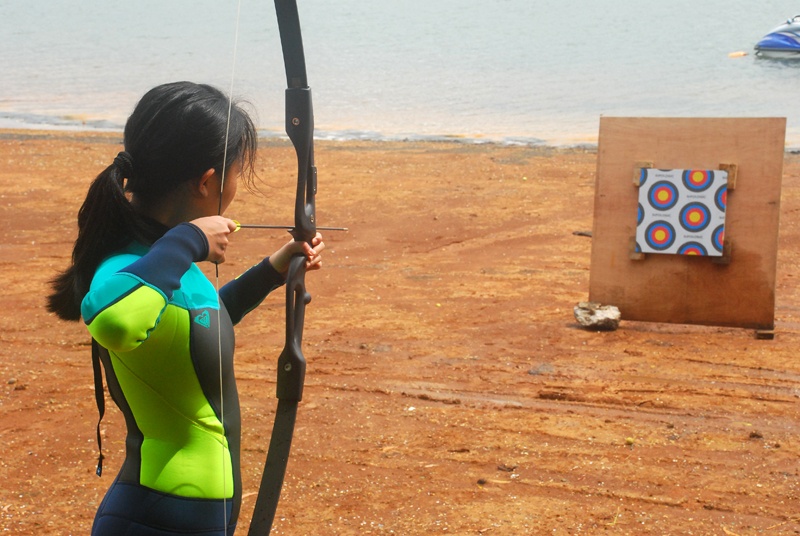 Let the games begin!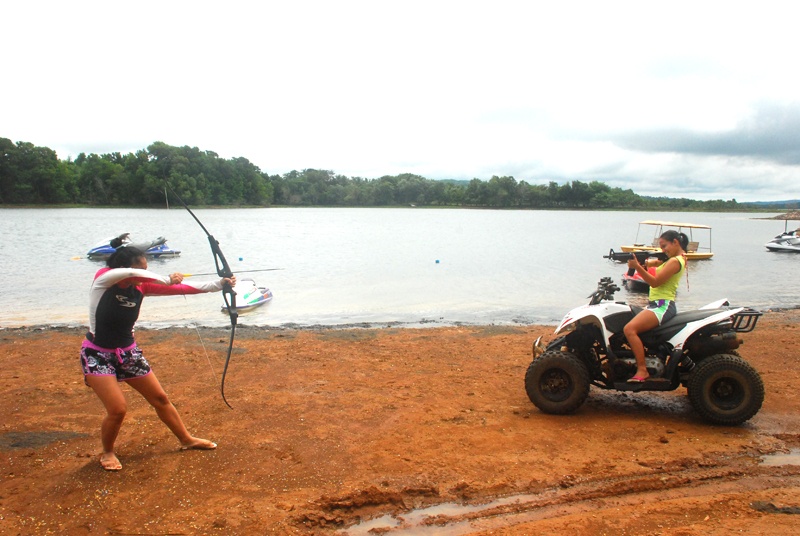 Nah, we better be allies!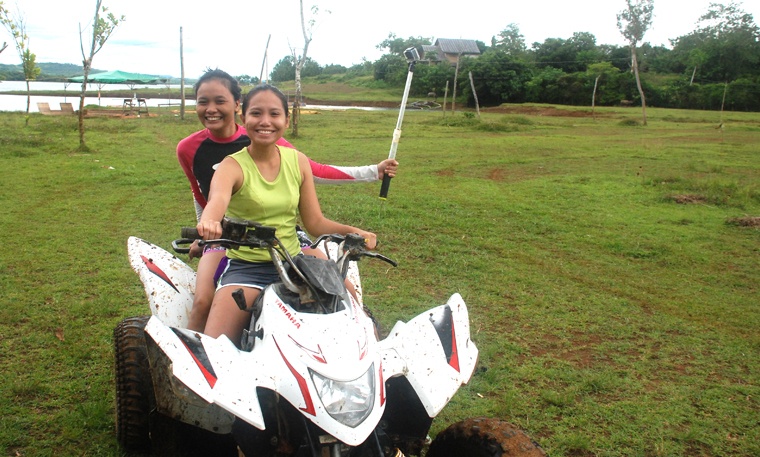 Here's to the LAZY ones! No need to pedal on this electric bike.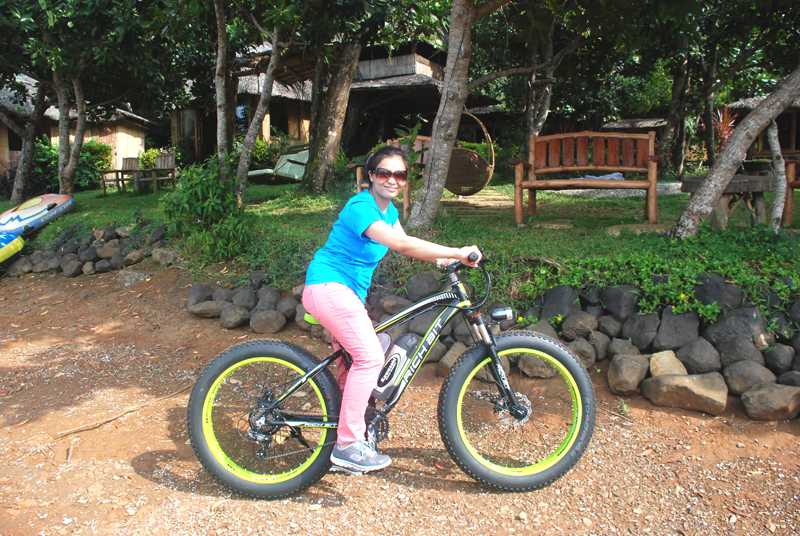 Phillip is the brainchild of every single thing you can enjoy at Aquascape Lake Caliraya — from the cosy cottages to all the sports equipment. He fondly calls all these things his laruan (toys), and we couldn't be happier to try them out!
He still has many plans to develop the place for more adventures. There will be an archery and airsoft range soon, and the ATV track is yet to be improved. Definitely something to look forward to!
Also read: 10 Eco-Tourism Parks in the Philippines for Your Next Family Outing
You see? Aquascape Lake Caliraya has something for everyone — families, romantic couples or just solo trippers. Wait no more! It's now your turn to experience it yourself!
How to get there
Address: National Highway, Brgy West Talaongan, Cavinti, Lumban-Caliraya-Cavinti Rd, Lumban, 4013 Laguna, Philippines
Commuting: From Buendia or Cubao bus terminal, ride a bus bound for Sta.Cruz, Laguna and get off at the Sta. Cruz bus terminal. Bus fare is ₱160. Then, from Sta. Cruz, ride a jeep bound for Lumot, Caliraya and get off at Mt. Carmel (aka Aquascape Lake Caliraya). Jeep fare is ₱30. Watch out for this Mt. Carmel sign on the left side of the highway: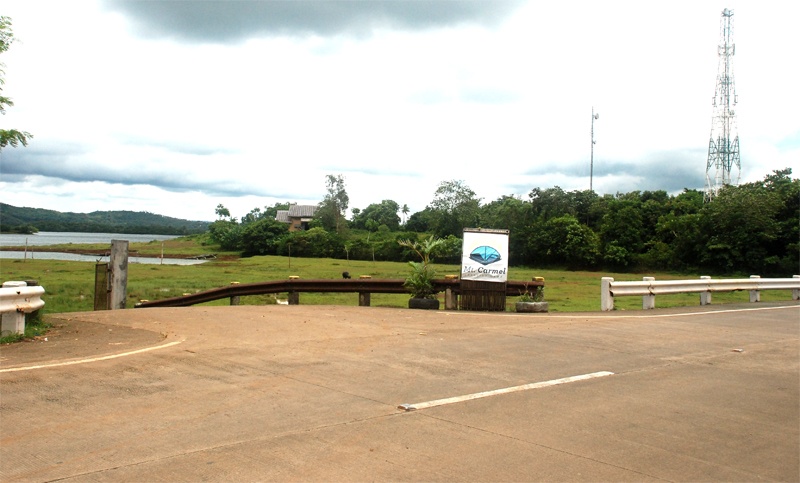 You might be surprised to find an unpaved road that seemingly leads you to nowhere. Just walk for about 10 minutes until you reach the barangay entrance pictured below: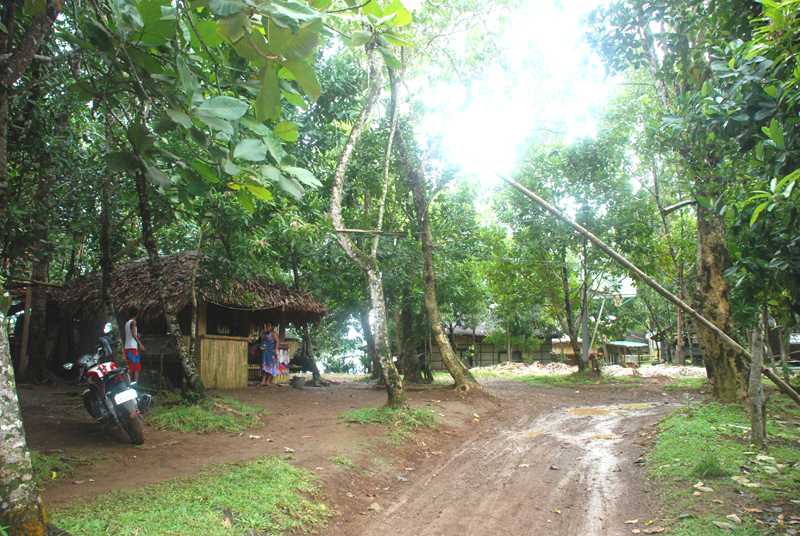 Proceed to that mini kubo (hut) and pay the entrance fee: ₱40 (day trip), ₱80 (overnight stay).
Van service: Aquascape Lake Caliraya has a Hi-Ace van for rent at ₱6,000 roundtrip, inclusive of driver's fee and gas. Pick-up and drop-off points can be discussed.
Driving: Search for Aquascape Lake Caliraya in Waze (3-4 hours drive from Metro Manila).
Important things to note
Aquascape Lake Caliraya is not a commercialised resort. It is more famous as a camping site so there are no restaurants or establishments inside or near the area.
It's recommended that you bring your own food and drinks (no corkage fee), utensils and charcoal if you wish to use their grilling area.
Bring your first-aid kit with medicine for allergies, headaches and fever, just in case.
Bring toiletries, too (soap, shampoo, toothpaste, toothbrush, towels, etc.)
The weather is relatively cool all year round, like that of Tagaytay, so prepare jackets or thick clothes.
There's only one air-conditioned room. You won't need AC anyway because of the cool weather, especially at night.
When doing the watersports activities, it's advised that you wear a rash guard or tight swimwear to protect your skin and to avoid wardrobe malfunction.
When camping or exploring the area, always follow the Leave No Trace Principles.
Also read: 12 Romantic Campsites in the Philippines to Get Away with Your Special Someone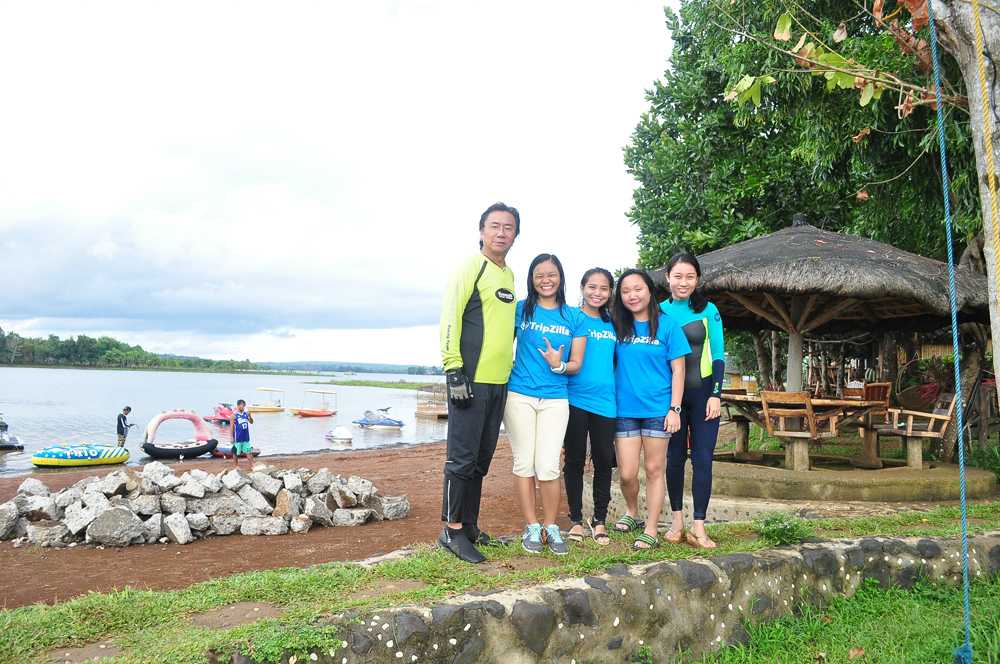 Special thanks to the team of Aquascape Lake Caliraya for the invite and for making our stay a truly memorable one. For inquiries and booking, email: [email protected]
Want your place to get featured too? Write to [email protected] for sponsored advertorials!