Being part of this generation means that you are painfully familiar with the endless hustle and bustle of the urban space, the unquenchable thirst for destinations unexplored, and the perpetual fear of missing out. This is why when things get too intense, you need a staycation (a.k.a. a vacation where you do everything you'd normally do — but in a fancier manner. Read: Enjoying a continental breakfast in bed. Sleeping in white sheets and fluffy comforters. Watching Netflix all day, on a widescreen TV. Bathing in a tub with milk and flowers). On occasions like this, it's apt to jazz up your staycation nights with the flavour of craft beer. Because, regular commercial beer just won't do.
How to choose your beer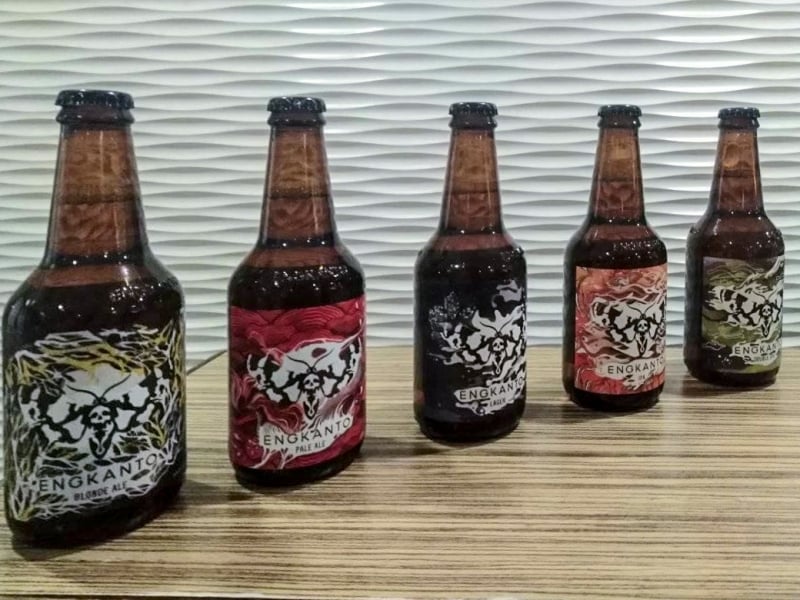 It's your staycation, and you can order absolutely anything you want to cap off your days. But if you want to treat yourself to the best you can, then you must know about your beverage options. Where do you start? Well, maybe with listening to the guy who talks about beer with utmost passion — Ian R. Paradies, CEO of Engkanto Brewery.
On 13 Jun 2019, Engkanto held a Craft Beer Tasting Class in partnership with City Garden Suites. During this event, Paradies introduced five tasty flavours of Engkanto beer. But before that, he talked about his penchant for the beverage.
"I wanted to put up a brewery because I love beer. I've loved it for a very long time." To add to this, Paradies believes that Filipinos deserve a wider variety of beer choices. For your next staycation, try out any of the following flavours:
Lager
If you're new to craft beer, you might want to start with this. Lager, the best-selling Engkanto beer flavour in the Philippines, draws inspiration from the beers Paradies drank growing up (Hint: You probably drank the same ones). It's their entry-level beer with 4.8-percent ABV.
Best paired with: Sizzling Tofu Steak, Sizzling Gising-Gising, and Sizzling Sisig from City Garden Suites.
Blonde Ale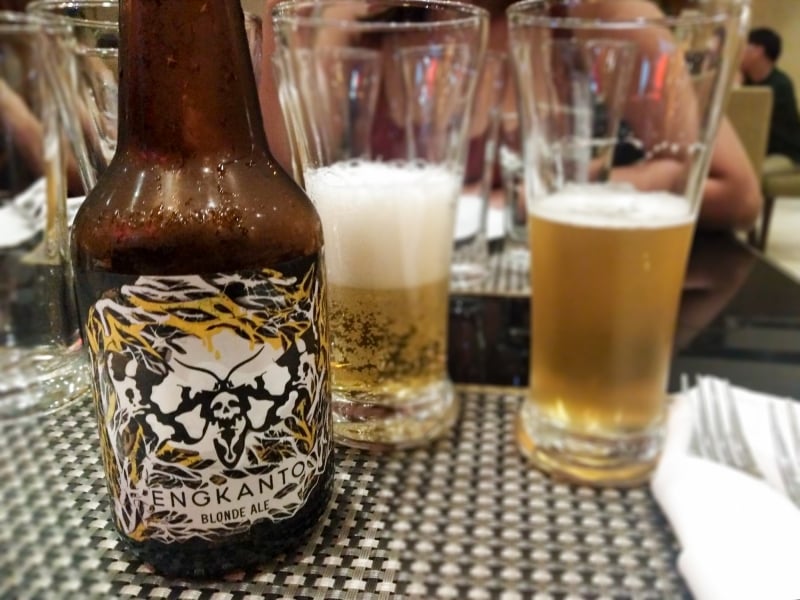 Another crowd favourite is Blonde Ale. With its five percent ABV, it's a refreshing drink that actually tastes like lychee.
Best paired with: Sizzling gising-gising from City Garden Suites.
Pale Ale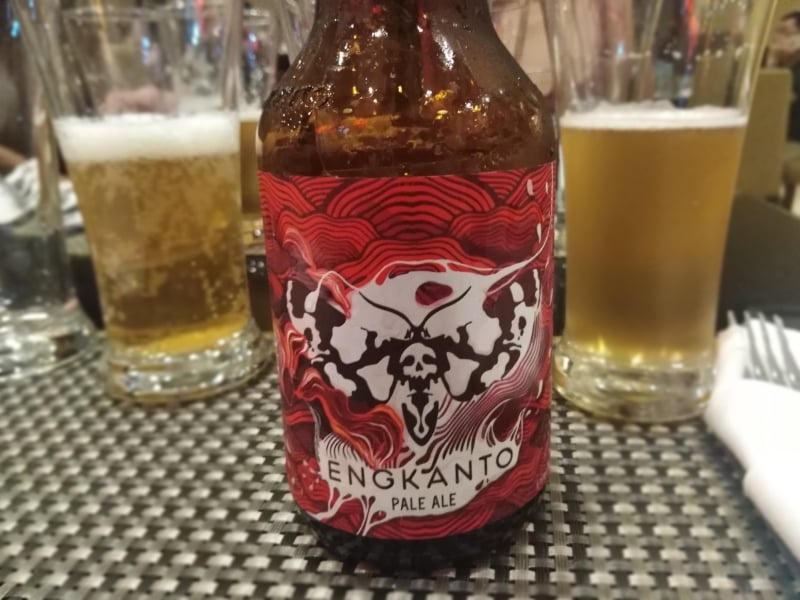 Out of the five Engkanto beer flavours, this was my personal favourite. It hints of a sweeter, yet still tangy, taste — vaguely reminiscent of island life. No wonder it's the best-seller in Siargao! This one has six percent ABV.
Best paired with: Sizzling bulalo, sizzling pork kare-kare, sizzling pork binagoongan, and sizzling tofu steak from City Garden Suites.
IPA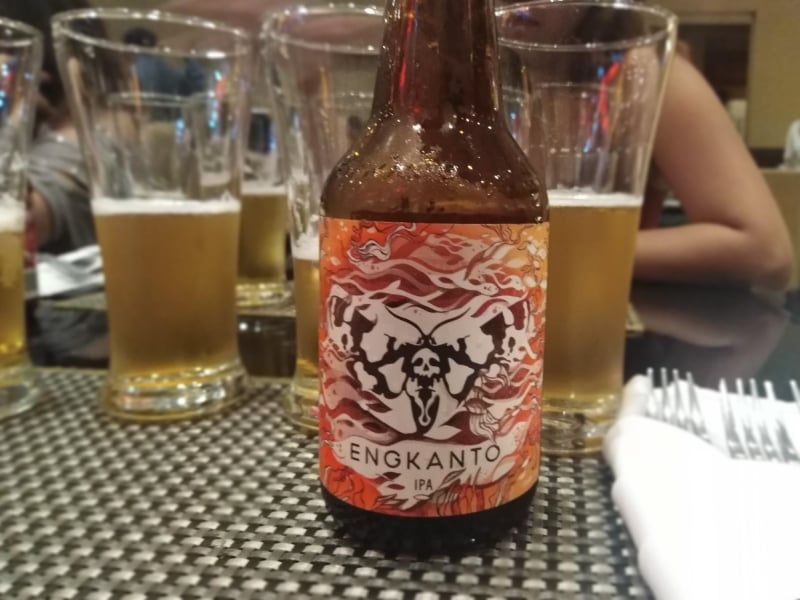 The most bitter tasting among the five, the IPA is perfect for beer drinkers looking for a strong and robust flavour.
Best paired with: Sizzling pork binagoongan and sizzling bulalo from City Garden Suites.
Double IPA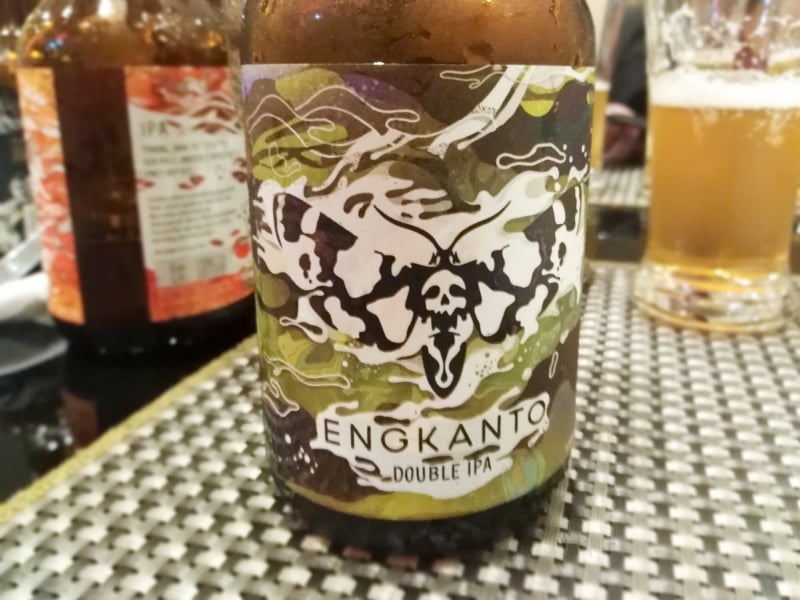 If you're familiar with Baguio's pine tree aroma, then you will fondly remember it with this drink. This one has eight percent ABV.
Best paired with: Sizzling sisig and sizzling pork kare-kare from City Garden Suites.
Craft beer and the Filipino culture
More than his love for beer, Paradies is also fond of Filipino folklore; hence, the name of the brewery. Born and raised in Cebu, which is near the mystical island of Siquijor, Paradies was exposed to stories about diwatas and the like. He believes that folklore and superstition play a big role in the Filipino culture.
In a way, Paradies also wants to bring back this part of the culture through craft beer — because for him, the latter is a beautiful old tradition that shouldn't lose its place in the modern world.
---
Special thanks to City Garden Suites for inviting TripZilla Philippines to this event.