Contributed by Girl Chasing Sunshine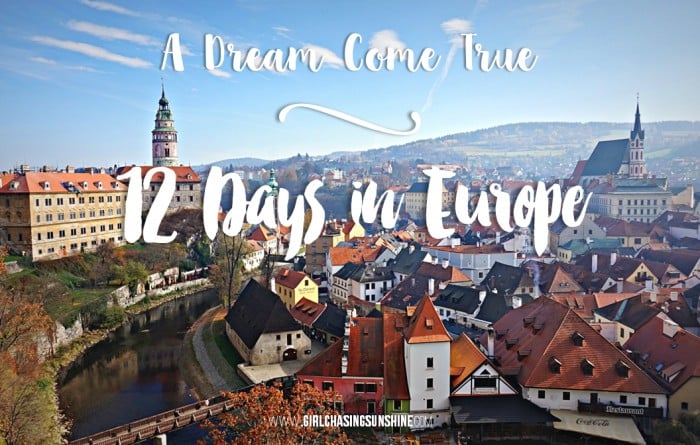 A dream come true—this pretty much sums up my whirlwind trip to Europe late last year. Never have I ever imagined that I would be able to take this trip in this lifetime, let alone in my early twenties, in my own capacity, and for the most part, all by myself.
Like most avid travellers, I've always wanted to go to Europe but the seemingly expensive cost of travelling around the continent, along with the difficulties in getting a Schengen visa, held me back. But thankfully, everything just perfectly fell into place this year and I found myself wandering and gallivanting around seven cities and six countries in Europe for 12 days.
I wouldn't have survived the "what-the-hell-let's-do-this" phase, all the planning and bookings, the long-haul flights, and the first four days in Europe without my travel buddies who also happen to be my former bosses. On my fifth day, I relied on my own courage, stubborn will, and wanderlust. And I made it! Now, I can proudly share with you that yes, Europe is possible!
Also read: 27 Comfortable Days in Europe under SGD2,800 (Including Flights)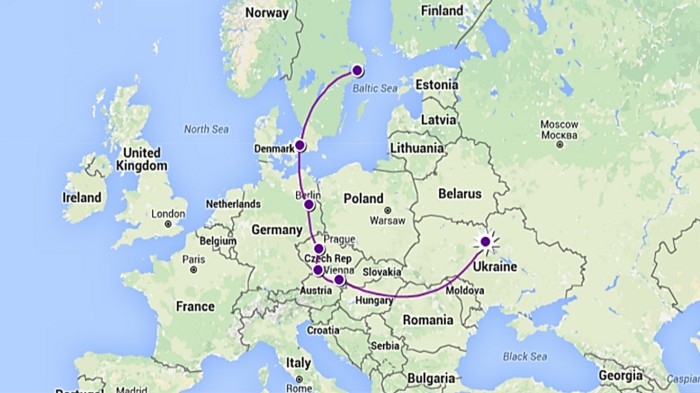 Twelve days were certainly not enough to squeeze in all the European destinations I've long been planning and dreaming to visit. It was a whirlwind vacation as I tried to see as much as I can of Central Europe and Scandinavia. Was the rush worth it? Did I enjoy? Hell, yeah! If I had the time, of course, I would have loved to travel slowly but it was my only chance of roaming around Europe and I made sure to get the best out of the experience.
Admittedly, there were some hiccups along the way but they all faded into the background as I focused on the moments that matter— drinking hot wine in the middle of a Viennese food market, waking up early to walk through Prague Old Town and on the Charles Bridge before it was flooded with vendors and tourists, feeling like a local in Berlin, being whisked away from Copenhagen to Stockholm by a tilting high-speed train, and surprisingly, enjoying the expensive and freezing city of Stockholm.
Also read: Europe on a Train: 8 Routes to Experience the Best of Europe
There were a lot of blinding highlights, among many memorable others but for now, here's a quick preview of my 12-day Eurotrip:
Kiev, Ukraine (2 hours)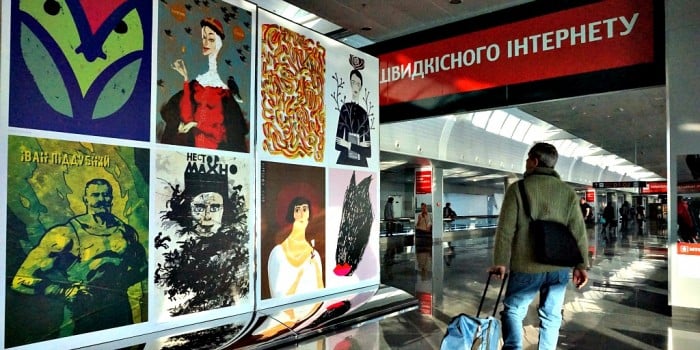 Kiev—the cold city with equally cold-hearted citizens. We were only at the Kiev Boryspil International Airport for a 2-hour layover. Our airport experience was scathing. The transfer desk was not manned despite the long and urgent lines; no airport personnel cared enough to help and answer inquiries; heck, they weren't even smiling nor greeting the passengers; they even had the nerve to shout at us. Thankfully, it was only a quick layover and soon, we were off to our destination.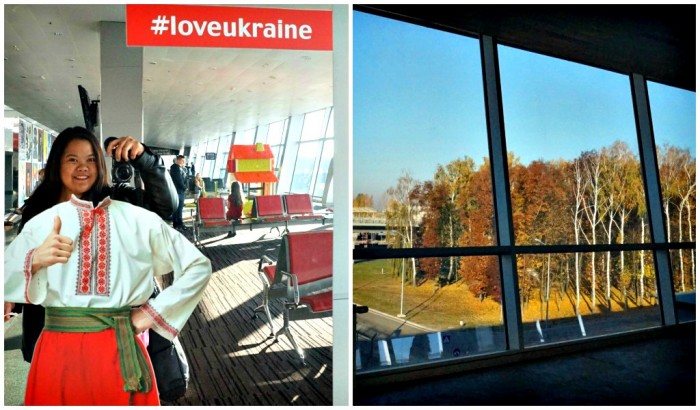 Getting to Kiev: Kiev was a short layover from our Manila-Dubai-Vienna flight which costed around PHP 15,000. We nabbed a promo fare from Manila to Dubai. From Dubai, we flew with Ukraine International going to Vienna with a short layover in Kiev. Had we booked the Dubai-Vienna leg earlier, the fare could have totaled to just less than PHP 10,000. Unbelievable! It was unusual and risky; we encountered a lot of questions and inquiries from the airline staff and immigration personnel but since we were on a purely-for-leisure trip and weren't dabbing into some illegal stuff, everything went well, eventually.
Vienna, Austria (2 days)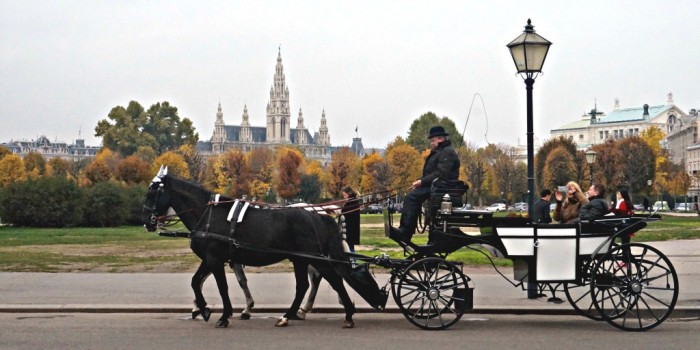 I am not exaggerating when I say that Vienna is beyond flawless! This picture-perfect city proved to be an immaculate beginning to our eventful Eurotrip. There's so much grandiose and glory in this city of beauty—from the responsibly-preserved architecture, the charming traditions, and the royal-imperial culture to the world-renowned museums, works of art, and even the fascinating side-street food markets! Just wow!
There was no shortage of exciting things to do and beautiful spots to visit. We didn't mind walking aimlessly even if it was freezing. If you are to get lost, get lost in Vienna and I swear, it will lead you to something stunning!
Getting to Vienna: From Dubai, we had an eight-hour flight going to Vienna (layover in Kiev is included) via Ukraine International.
Where to stay: When we booked our guesthouse days before the trip, we were not aware that it was in a Benedictine monastery! Benediktushaus in Freyung, Inner Stadt is such a pleasant surprise—the vibe is so relaxed; there's a tree-lined courtyard; a truly Viennese and extensive breakfast spread; it's within walking distance of all the main tourist attractions; and there was a European food market just outside our doorstep!
Prague, Czech Republic (4 days)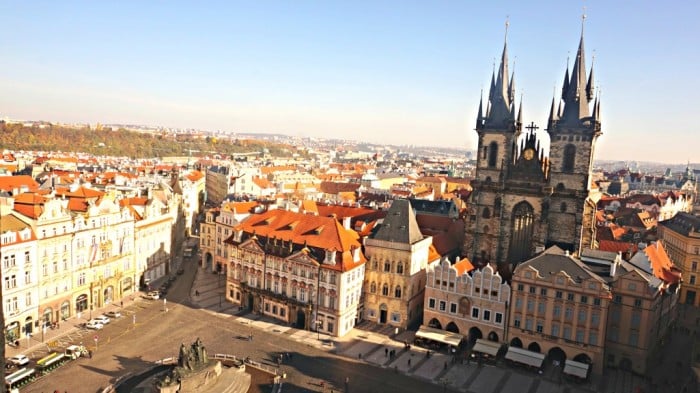 I've heard and read a lot of people singing praises for Prague so naturally I set my expectations high for this city. And it did not disappoint! It's teeming with everyday wonders and old-world charm that it's almost impossible to describe how much character and beauty this golden city really has. The cobbled streets, the red-roofed abodes, and the thousand spires surrounding the city beckoned us to another era. It felt like a dream; like we were trapped in a time warp; like magic.
Nearly everything about Prague was a highlight—the food, the skyline, the façade of Baroque houses, the historical cafes and restaurants, the classical plays, Prague Castle, Charles Bridge, the view from the Astronomical Clock Tower… I could go on and on.
One of my personal favourite memories from the trip was exploring Old Town Square on my first night alone. Trldenik (a cylindrical sweet pastry) and hot chocolate on hand, I sat at one of the benches in the square and watched the bustling performances. The spires of the Tyn Church and the Astronomical Clock Tower stood proud amidst the square's chaos and the light of the November moon illuminated the splendour of the city. Over and over again, I was thinking, "Thank you, Lord, I made it to Prague!"
Getting to Prague: This was our first European rail ride! We booked our tickets through www.cd.cz/eshop and rode a blue Czech railjet, which operates most departures. There are also the red Austrian Railways railjet but we found that it's relatively cheaper to book your tickets through the Czech website than the Austrian booking site (http://www.oebb.at). Travel time was around four hours and the cost of our ticket, including seat reservation, was 22 euros or 607 CZK. Police staff randomly checks on passengers so make sure that you have your passport and other pertinent travel documents on hand.
Where to stay: We had a wonderful and historic stay at the Hotel Clementin Old Town. Located in the narrowest preserved building in Prague, this charming boutique hotel is smacked at the centre of Prague 01—the Charles Bridge was a few steps away and the Old Town Square can be reached in around six minutes.  The Staromestska Metro Station is also nearby. There's a complimentary breakfast spread accompanied with a one-pager daily news and "what's-hot" digest. The hotel staff was equally delightful.
Also read: Top Secret Destinations in Eastern Europe That Are Absolutely Stunning
If you are eyeing a more affordable yet still comfortable stay, check out Sophie's Hostel at the newer part of Prague. Voted as one of the world's top luxurious hostels, this boutique hostel is chic and modern: the designer dorms and private rooms are well-equipped and comfortable. I actually thought that the facilities and the service are more of hotel rather than hostel quality. It's half an hour walk from the Old Town Square but if you want to set out from the touristy side of Prague, then this one's a good choice. The I.P. Pavlova Metro Station is only a 2-minute walk from the property.
Cesky Krumlov, Czech Republic (1 day)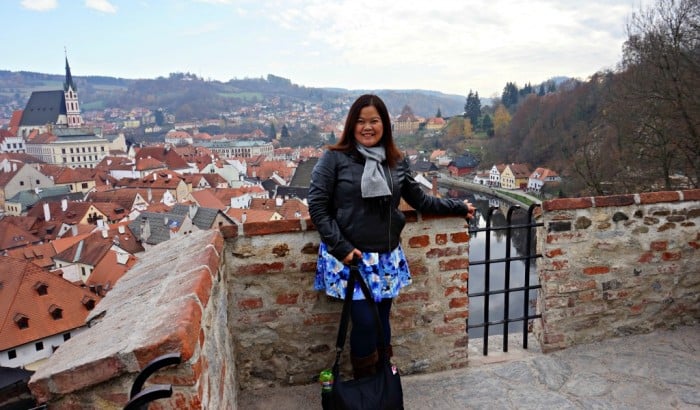 If there was a fairytale world, then Cesky Krumlov would be it. From the moment I knew about this place in travel blogs, I made a pact with myself that I must make it there. There was no way I'm going to the Czech Republic without visiting Cesky Krumlov—even if it meant going alone and embarking on a 3-hour land travel from Prague with a local bus line where most staff and passengers speak a different tongue.
Most tourists just come to the country to visit its captivating capital. Not many know that further down the Southern Bohemia lies a small, sleepy town waiting to be discovered.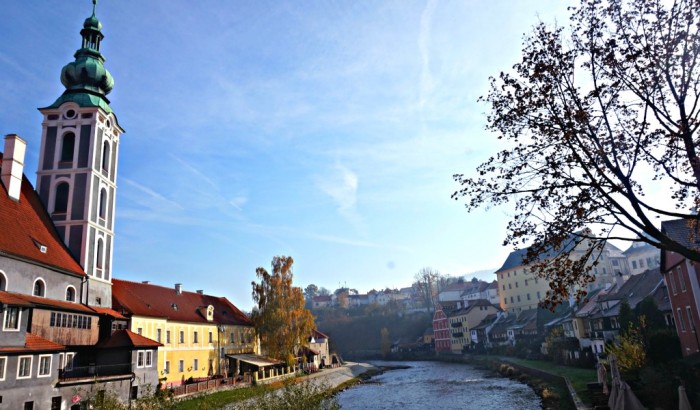 I truly felt Cesky Krumlov's simple charm and modest medieval feel as I walked around, with the huge castle overlooking the dreamy town and the Vltava River winding its way around it. The castle, and the whole town itself, is one of the most charming and well-preserved ones in Europe. It very well deserves its UNESCO World Heritage Site title. My time in the little town was fleeting but I know that it was exactly the kind of European countryside experience that I've been dreaming.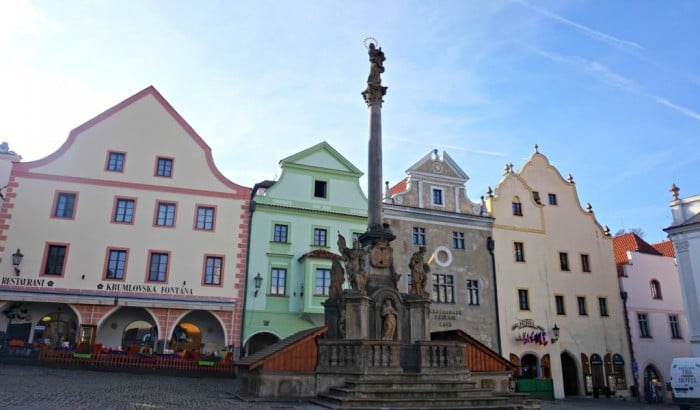 Getting to Cesky Krumlov: The Student Agency bus is one of the most convenient and cheapest ways of getting to Cesky Krumlov from Prague. Don't worry, you don't necessarily need to be a student to ride the bus—it's just the name of the company. There's Wi-Fi on board, free hot chocolate, free newspaper, and free movies. We reached Cesky Krumlov in 2 hours and 55 minutes and the ride costed 7.60 euros, one way. You should secure your tickets at http://www.studentagency.cz. I'll post a detailed step-by-step guide soon.
Where to stay: I only went for a daytrip but if you are staying overnight, you should definitely choose Penzion Delanta, Hotel Bellevue, or the Castle View Apartments.
Berlin, Germany (2.5 days)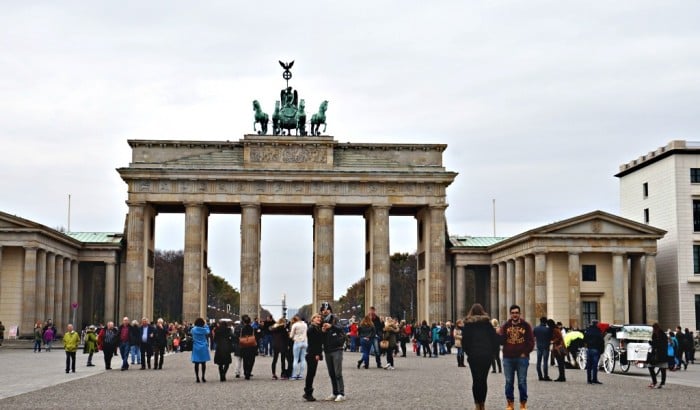 It's true what they say; Berlin is an old city with a young heart. Ask anyone who's been to Berlin to describe Germany's capital and 'cool' would be one of the adjectives. There's a lot of history, motion, and art bursting around Berlin and I was pleased to discover those when I went on a free, informative walking tour with Sandeman's Berlin. It took us through the city centre, showing all the highlights and history. Everything was bustling and vibrant.
What I would remember most in my time in Berlin was how I tried to live like a local despite my short time in the city.  I went electronics shopping, bought a new luggage, and had my first try at a coin-operated laundromat. I went to the local grocery and scored super cheap Ritter Sport chocolates. The folks from Visit Berlin gave me a complimentary Berlin WelcomeCard which included free transportation around the city and discounts from tourist attractions, museums, and restaurants among others—my first collaboration with a  city tourism board! Yay!
Getting to Berlin: The route from Prague to Berlin was the most scenic train ride I've ever experienced! Seeing the breathtaking scenery of the Central European countryside from the train was so romantic and surreal. I boarded the EC 176 Johannes Brahms which took 4 hours and 45 minutes from Prague to Berlin. The train ride costed 17 euros. I loved the train bistro food! If you have the time, you can check out Dresden, Germany before continuing your trip to Berlin. They say it's worth a look!
Where to stay: I stayed at the trendy and colourful The Circus Hostel, which is at the heart of Berlin, between the popular districts of Mitte and Prenzlauer Berg. The Rosenthaler Platz U-Bahn Station is just right across the hostel. The dorm rooms are modern with each bed provided with a private locker, tables, and chairs. Wi-Fi is free and the best part is that the property has its own restaurant and brewery! There's also a lounge area and an outdoor sitting area. Such a totally hip and cool place! I'm glad I stumbled upon and joined The Circus!
Copenhagen, Denmark (1 day)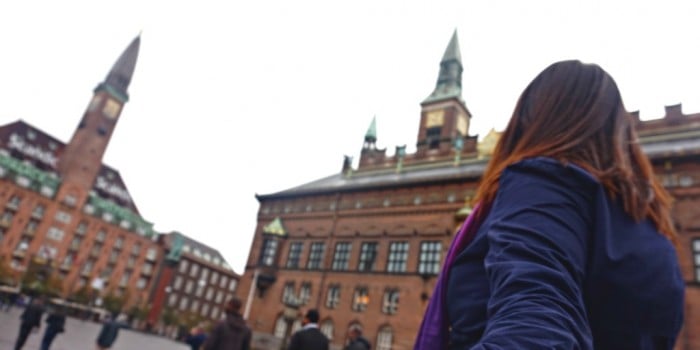 Would it be wrong to say that I was a bit gloomy during my stay in the happiest place in the world? My daytrip in Copenhagen started rough. It was raining when my plane from Berlin landed. Then, when I bought a DKK 36 train ticket from the Copenhagen Airport to the Central Station, the ticket machine failed to give out the change to my DKK 200. From here, it went downhill. You see, I only had DKK 250 so after the ticket machine fiasco, I only had DKK 50. No problem, I thought, I can withdraw and use my credit cards. To my horror, all my ATM and credit cards failed to work! Then I got lost finding the baggage counter at the train station.
So yes, you could say I was a bit down in Copenhagen. But I only had a day to spend in the wonderful city so I quickly composed myself, and instead of letting the anger and the frustration linger, I let go because that's the way it is with travel. There will be bad times. Mishaps and accidents will happen, just like any other day in our lives. But these bad times should not shape our days; our attitude and outlook towards the situation must always shine through. By the time I was walking along Stroget, the longest pedestrian shopping street in Europe, I was already my usual happy self. Then I saw the colourful houses of Nyhavn and everything seemed all roses and rainbows again. In the end, it still was a good day in Copenhagen.
Getting to Copenhagen: To get to Copenhagen from Berlin, I flew with the notorious European low-cost carrier, EasyJet. For 52 euros, I had to leave my hostel at 5:00 AM to make it to my flight and wear layers of clothing to save on luggage space (LCC regulars, you know the drill). The flight took a little more than an hour. How was it, you may ask? Same as flying with Cebu Pacific. You get what you pay for so suck it up.
Where to stay: I only stayed for one whole day but I was initially looking at booking a bed at the Urban Hostel Copenhagen which has glowing reviews.
Stockholm, Sweden (2.5 days)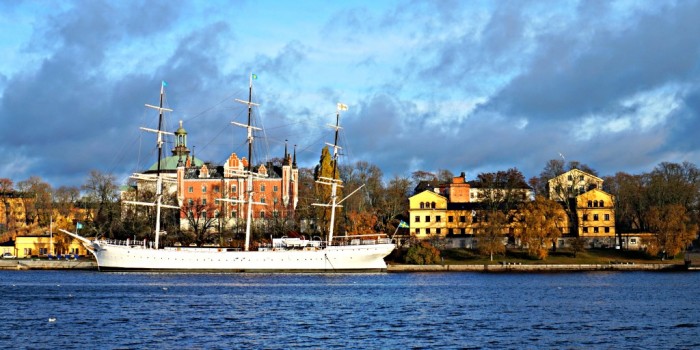 I went all the way to Scandinavia from Central Europe because I found the cheapest fare going home to Manila from Arlanda. Stockholm is nothing like I have seen and experienced before. It's a Scandinavian gem—one that's freezing cold and freaking expensive. But every shudder I got from the icy weather and every penny I spent in Stockholm were totally worth it.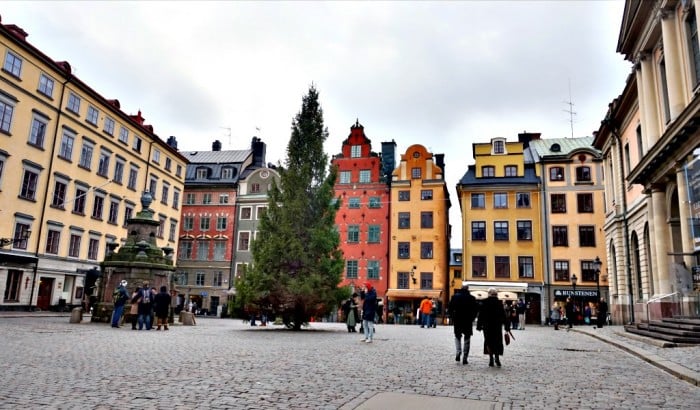 For some reason, it felt like home. It must be the beautiful harbour and the sparkling sea just like what I had back home in the Philippines.  Everything in Stockholm was so photogenic. I found myself falling in love with its islands, the historic coloured houses and narrow alleyways in Gamla Stan, the stylish establishments, the Vassa Museum, Djurgarden, the Royal Palace and everything else in between. Despite the numbing temperature, I felt warm and welcomed in Stockholm.
Also read: 13 Amazing Places in the Philippines that Look Like Foreign Destinations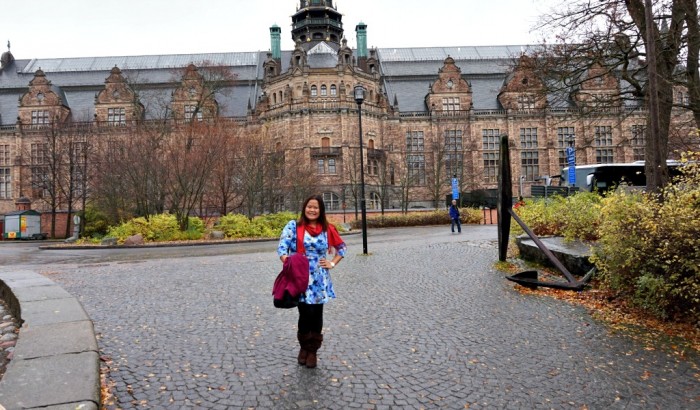 Getting to Stockholm: From Copenhagen, I rode the SJ, a tilting high-speed train, travelling 200 kilometres per hour. It was awesome—five solid hours of feasting over the scenic countryside and hinterlands of Scandinavia! I dare say that this is the way to go to Sweden! I booked my tickets online at www.snalltaget.se.
Where to stay: There's a reason why City Backpackers Hostel is the most highly-rated hostel in Stockholm. If you're incredibly social, want to meet people, and have a crazy good time, then this is the place for you! The Central Station is just a short walk. There's free pasta in the kitchen (eat all you can!), a table football, and lots of common rooms and lounges.
Also read: Insider Tips Every Traveller Going to Europe Should Know
Overall, it was such a beautiful and unforgettable trip—one that brings twinkle to my eyes up to this day. Europe took my breath away and I can only hope and pray to come back again one day.
"To accomplish great things, we must not only act, but also dream; not only plan, but also believe."~Anatole France
How about you? What goal have you accomplished lately? What steps are you taking to fulfill your life's biggest dreams?