Yet another airline to grant a Filipino's airfare dream deals is KLM Royal Dutch Airlines! This is for Filipino budgetarians who dream of experiencing European castles, fields, and cuisines to check off their bucket list. KLM Royal Dutch Airlines can make it happen with its recent round-trip airfare deals!
Also read: Around Europe: A 101 Guide For Solo Female Travellers
Here are things to keep in mind:
Taxes and surcharges are already included in the fee.

Prices shown may vary depending on availability.

You will see the final amount when selecting your payment method.
We picked out the most affordable European destinations in KLM for you, but feel free to explore other promo options here.
Tip: Note that regular round-trip airfares to Europe start at ₱55,000 to ₱65,000.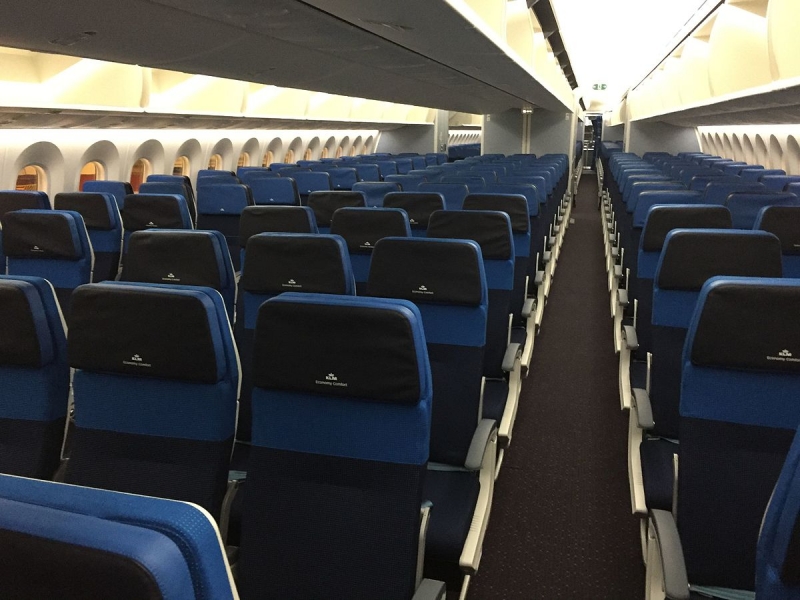 Manila to Oslo, Norway (November deal)
Once you're in the site, click on Oslo, then look for the month which has a yellow tag at the upper right corner. That would be the month when you can avail of KLM's dream deal. For a round-trip to Oslo, November is your best bet. Economy Class prices start at US$707 (₱37,156.39).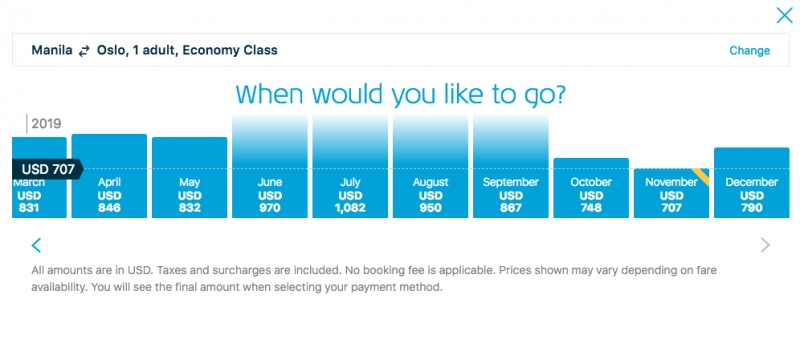 After clicking on November, choose the departure date marked with a yellow tag for the cheaper airfare. Then, click on the yellow KLM flight.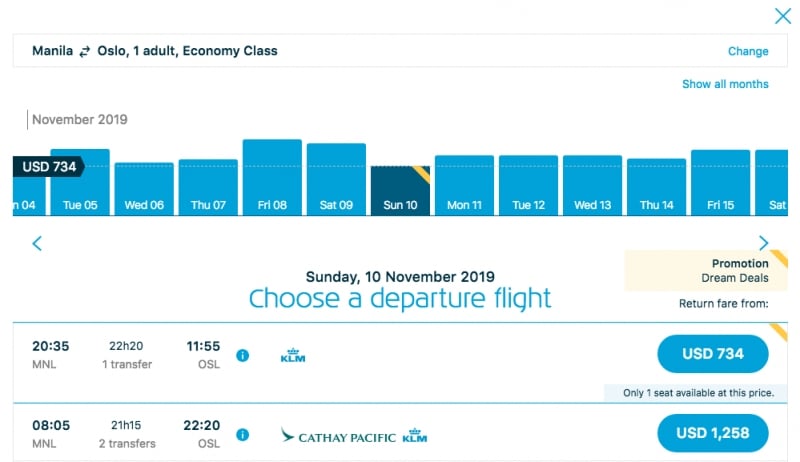 The next step is to choose your return flight to Manila. As you can see based on the image below, the return flight will hardly cost you anything. The round-trip airfare will only amount to US$733.97 (₱38,573.79).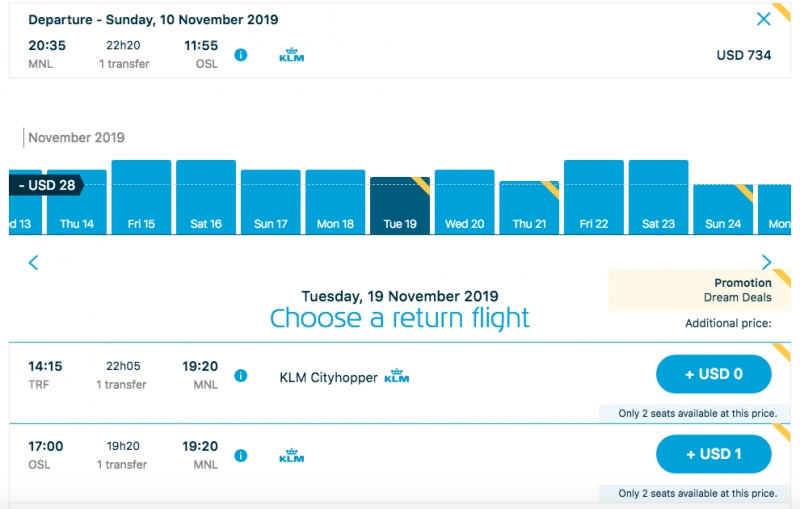 Manila to Copenhagen, Denmark (November deal)
Do you dream of entering the Tivoli Gardens? Or maybe you've been wanting to get that Instagram-worthy photo against Nyhavn. Now's your chance! On November, KLM's round-trip fares to Denmark start at US$743 (₱38,999.33). The example below shows that when you leave Manila on 4 November and depart Denmark on 17 November, you'll get an all-in airfare of US$808.62 (₱42,443.66)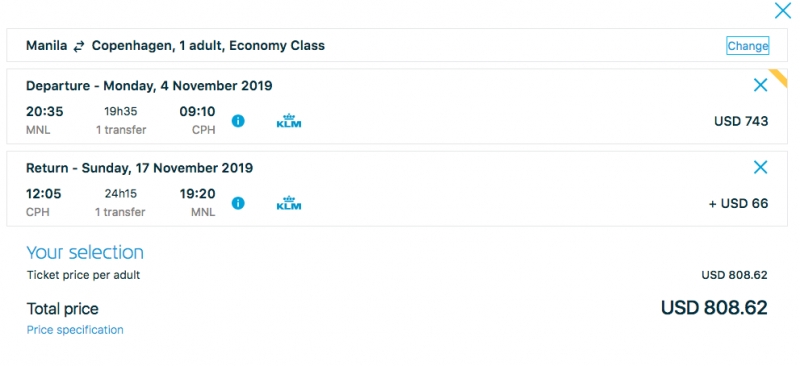 Manila to London (November deal)
Buckingham Palace, Trafalgar Square, Big Ben, and the iconic London Eye are only a few magnificent things to see in London. Experience everything with your own eyes at a cheaper price. If you book with KLM on November, you can get a round-trip airfare as low as US$728 (₱38,300.08).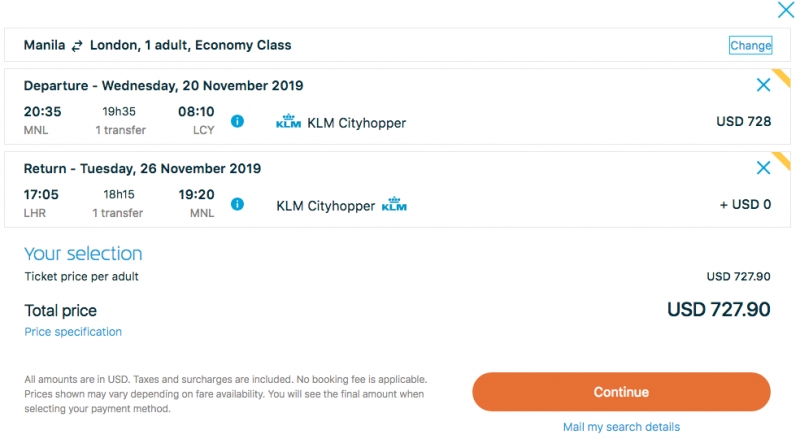 Manila to Brussels, Belgium (October and November deals)
Want to see European architecture from the 14th century all the way to the 19th century? Brussels is a great city to start. From its houses to museums, this city is an artistic feast for the eyes. You'll appreciate this soon enough when you book a flight with KLM on October or November, just in time to begin your holiday celebrations. Prices start at US$754 (₱39,667.94) on October and US$728 (₱38,300.08) on November. The image below shows that when you leave Manila on October and return on November, your round-trip airfare will cost only US$778.15 (₱40,938.47).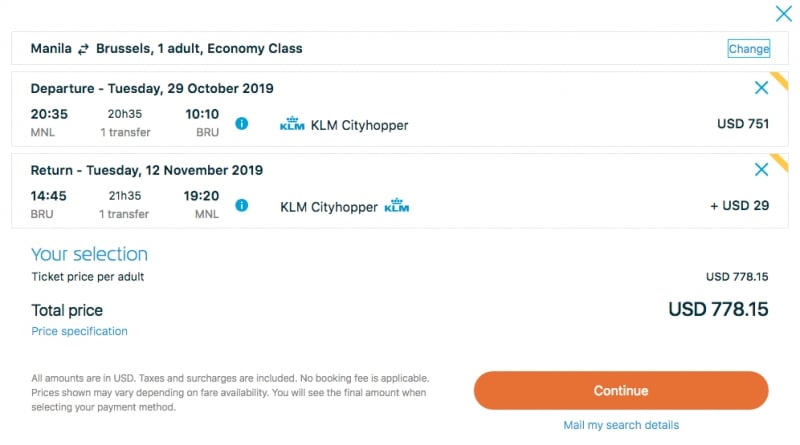 Manila to Istanbul, Turkey (February, October, November)
We're sure you've heard of the Hagia Sophia. How about the Blue Mosque and the Grand Bazaar? If you haven't, then maybe it's time to expand your travel interests to Istanbul, Turkey. A round-trip to Istanbul on October to November can go as low as US$750.67 (₱39,492.75) as seen below.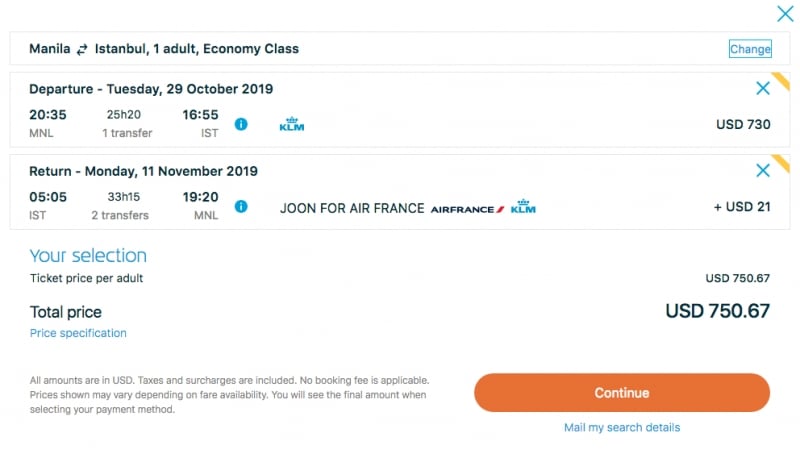 You can fly to more European destinations with deals as good as those mentioned above. Madrid, Paris, Amsterdam, Rome, Venice, you name it! All you have to do is book HERE now!
Also read: Our Ultimate Europe Trip: 10 Countries & 15 Cities In 27 Days
About KLM Royal Dutch Airlines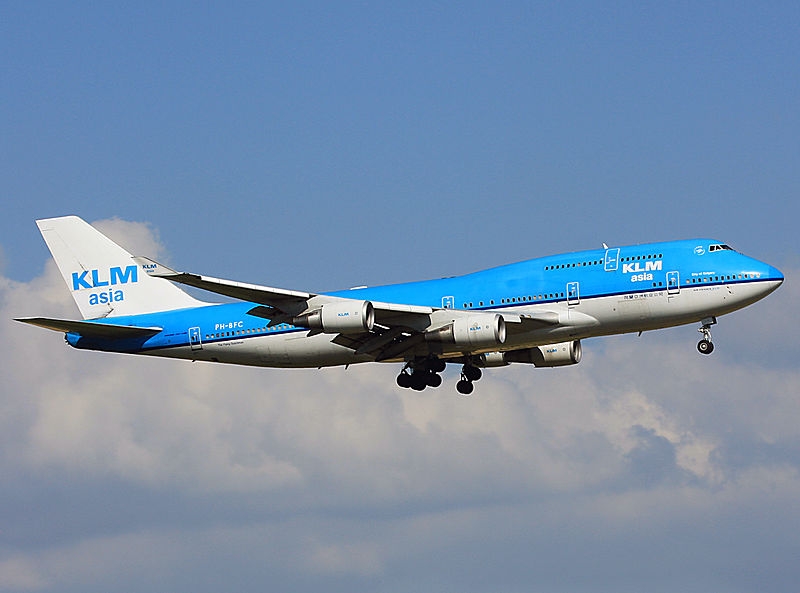 KLM has an extensive network of European (87) and Intercontinental (73) destinations that provide travellers with convenient and experienced transit service to capitals all around the world. Its subsidiaries include Transavia and Martinair, with Transavia as the currently leading low-cost carrier in the Netherlands. KLM Royal Dutch Airlines is the oldest airline in the world operating with its original name since 1919.
---
To know more about KLM Royal Dutch Airlines' airfare deals, visit their website and Facebook page.