I like how Merriam-Webster defines the word tourist — One that makes a tour for pleasure and culture. Set aside how the internet has redefined the word "tourist" in comparison to the word "traveller", or how it often markets the word "travelling" as a lifestyle. I would like to focus on the core definition of the word without any bias to its modern connotation.
If we expound more about it, it would mean "one that explores for his or her pleasure to learn about (the place's) culture". If we stick to this definition, then the word "tourist" would not only mean "someone who is rich, who can afford to go to luxurious places and who only stays in hotels" or "someone who is a visitor or a foreigner in a place". It doesn't even mean "someone who would rather spend on roaming around instead of what seems to be important things such as saving up for one's future". In this sense, I do believe that every Filipino should be a tourist in his or her own city because:
Contrary to common perception, pleasure does not always mean shelling out money
Of course, most tourist spots have entrance fees. Most of them are also far and require that you travel to get to them. But it doesn't mean that tourist spots far away are the only places worth visiting. One of my favourite places in Davao City (where I grew up) is the Lon Wa Buddhist Temple. The only entrance fee necessary is that you respect the peace, quiet and cleanliness of the place. One of the most memorable activities I did in Cebu City (my home for 10 years) was a trek to Mt. Kan-irag, which only cost motorcycle and jeepney fares, snacks from a local bakery, and packed lunch from home.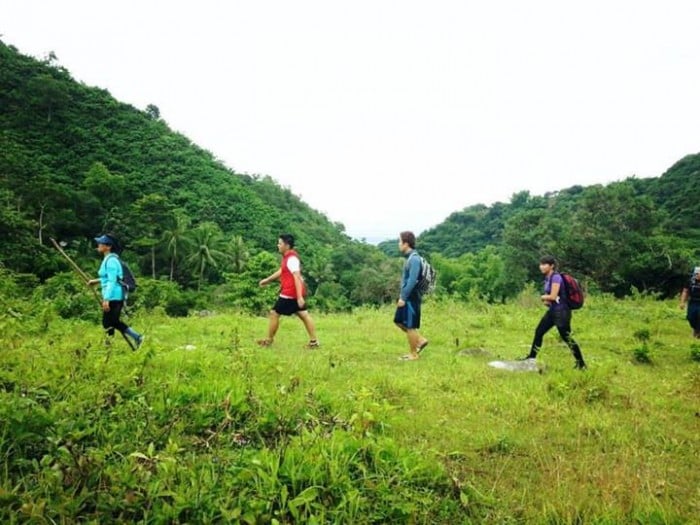 On the way to Mt. Kan-irag Peak | Image credit: Rey Buaya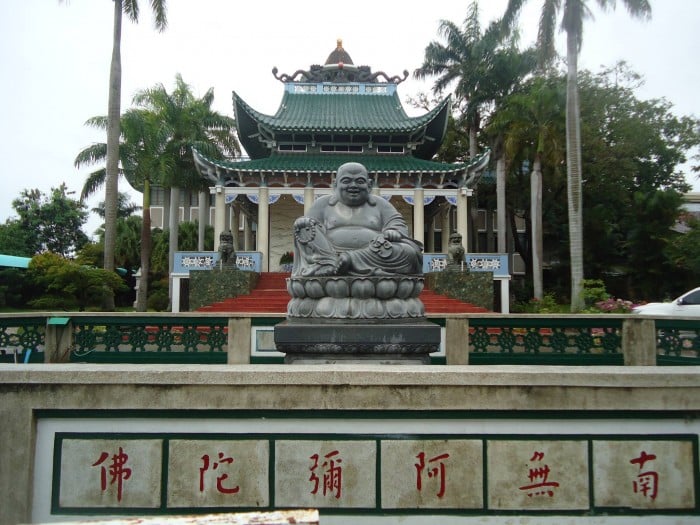 Smiling Buddha greets and welcomes everyone at the entrance of Lon Wa Buddhist Temple
Because we have lived in the same city for years does not mean we know all about it
Often times, most people who live in a city for a long time are the ones who are clueless about the interesting places of that city; I was like that. We may hear about interesting places to check out but we always leave it for next time, "It won't disappear anyway". If we consider a place our home, isn't it reasonable that we also get to know it like how we know every nook and cranny of our own houses?
Knowing about our hometown is the first step to knowing about our country
Every filipino can agree that the Philippines is truly a beautiful country. When we hear something negative about it, we cannot help but rush to its defense. It is ironic because, at the same time, we often hear ourselves say "this is the Philippines, this is not like [insert other country here]" as if to mean that we are worse than other countries. It's also common for us to say "Wow, it's as if it's not in the Philippines" when we talk of the beautiful places found here. If we are so proud of our country and if we believe it is beautiful, how come our actions speak the opposite?
Also read: An Open Letter to Filipinos: Travel the Philippines First
When we talk amongst ourselves, we talk about the Philippines we face everyday, like traffic and corruption, but when we talk about it to foreigners, we talk about the Philippines we see when we are on a holiday
However, we forget that like other countries, ours has both good and bad sides. We face most of the worst parts everyday, so it is only important that we also make it a responsibility to see or experience the good sides that we often leave for "next time". The same with our home towns or the city we live in.
Now you might be wondering how you can become a tourist in your own city. In theory, it's as simple as imagining yourself as a tourist as if you don't know anything about your city. Just as how travellers make it their mission to explore the place they are travelling, you should also think of your city as a place you will be visiting. After all, both the end goals are the same; to get to know the place better. In practice, it might be more difficult, but the list below should be able to guide you as you start your travel journey:
Writer's note: Below are lists of places / activities near me that I have been to or still have to try out. If you are also from Mandaluyong / Pasig border, check them out! Go team Shaw Blvd!
1. Read about things you can do in your city. Luckily, the internet will almost always yield results, from interesting spots to interesting restaurants, from the most popular to hole-in-the-walls. Try out some of those restaurants you have never been to, go to places that you haven't explored yet. Visiting these places is not only a way for you to enjoy but also a way to support your local entrepreneurs who own or manage these places.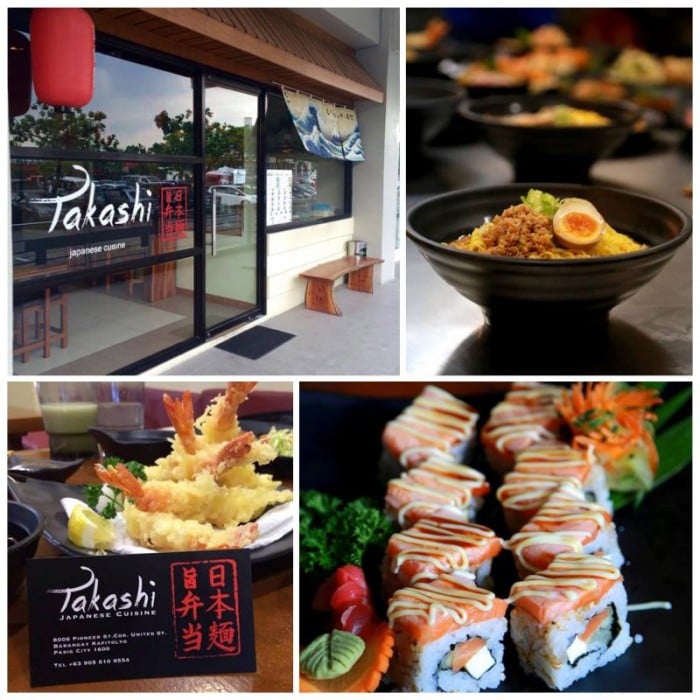 Image credit: Takashi Japanese Cuisine
Takashi Japanese Cuisine in Pioneer Center serves authentic Japanese dishes for an affordable price. My favourites are their Hokkaido Miso Ramen, Yaki Gyoza and Crazy Maki Sushi. Be sure to also try out matcha ice cream from nearby Kissako Uji Matcha Cafe for a refreshing dessert which you can order directly while inside Takashi.
2. Start simple just as how most travellers often start with the most affordable or closest destinations and save up for the more expensive next time. When we are touring our own city, it's also easier to try out the cheapest activities or the closest to us first because it gives you an idea of how things usually cost and you can better prepare for an activity that requires a bigger budget and entails more preparation. A step at a time and before you know it, you are already your friends' tour guide around your own city.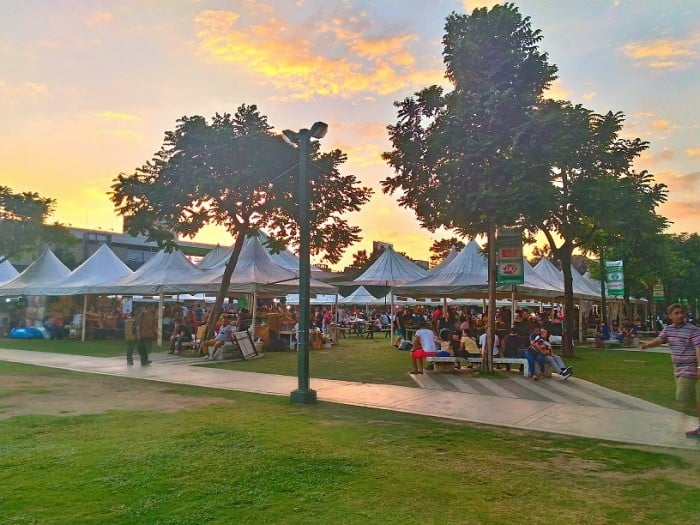 Greenfield Weekend Market happening every Saturdays in Greenfield District. Check out ever stalls for nostalgic memorabilia, hand-made crafts and supplies, fresh fruits, and all-time favourite snacks while being accompanied by music and good atmosphere. Bring mats for your friends and family to sit on in case you run out of available tables.
3. Try out different kinds of activities just like when travellers vary their activities while in a new city so that they can experience most of what that city offers. It's also good to try out different activities. It's not only to try out what your city offers but also to find out which activities fit you best and eventually connect you to people who share the same interest.
Image credit: RioHondo
Ice Skating in SM Megamall. Summer is coming and if you will have to be stuck in the city for work, a good way to cool down is to try ice skating in SM Megamall with friends or family. It's quite tiny on weekends since it is more crowded, but if you are a newbie, like me, you'd probably just stay around the railings trying to remember your roller blading days. It's still fun and literally cool!
4. Be open to making friends because they can sometimes give you the best advice. One of the best perks of travelling is meeting new people. We share our experiences, interests and knowledge with our friends just as they do with us. The more people we meet and get to know, the more stories and learnings we hear, and the more perspective in life we can learn from. Be it in your own city or travelling outside, be open to meeting new people.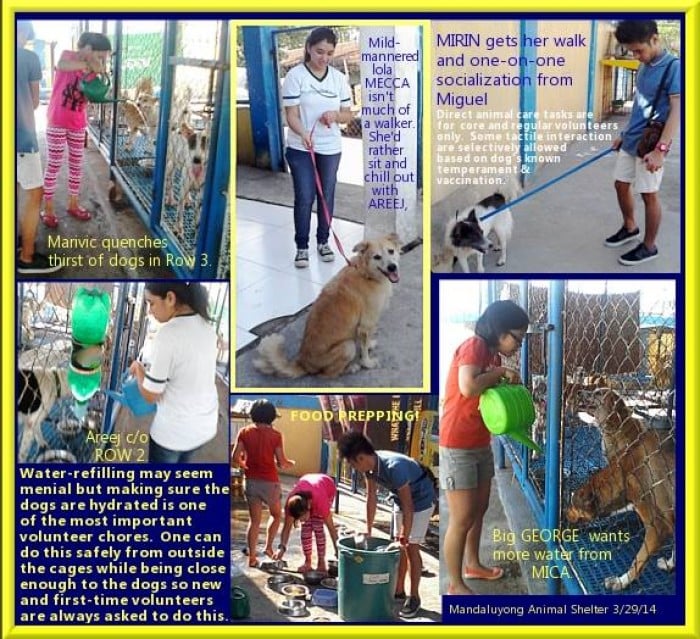 Image credit: Mandaluyong Animal Shelter
Volunteer, donate or adopt a friend at Mandaluyong Animal Shelter. Some tourist also volunteer on the side; this is a way for them to make friends. But volunteering is also a good way for locals not only to meet new people and share their time and what they can give for a good cause but also for them to get involved in what is happening in the society they live in.
5. Lastly, always have an explorer mindset. If you have lived in a city for years, it is easy to feel you know the place very well that there is nothing left for you to explore, so you do not bother. This mindset is what is keeping you from enjoying all the things your city can offer. It's keeping you from that new restaurant that serves the best ramen at an affordable price, or that breathtaking waterfalls just inside your barangay. It is keeping you from visiting that old building which unbeknownst to many, holds a very important part of our history or that church that has been standing for two centuries.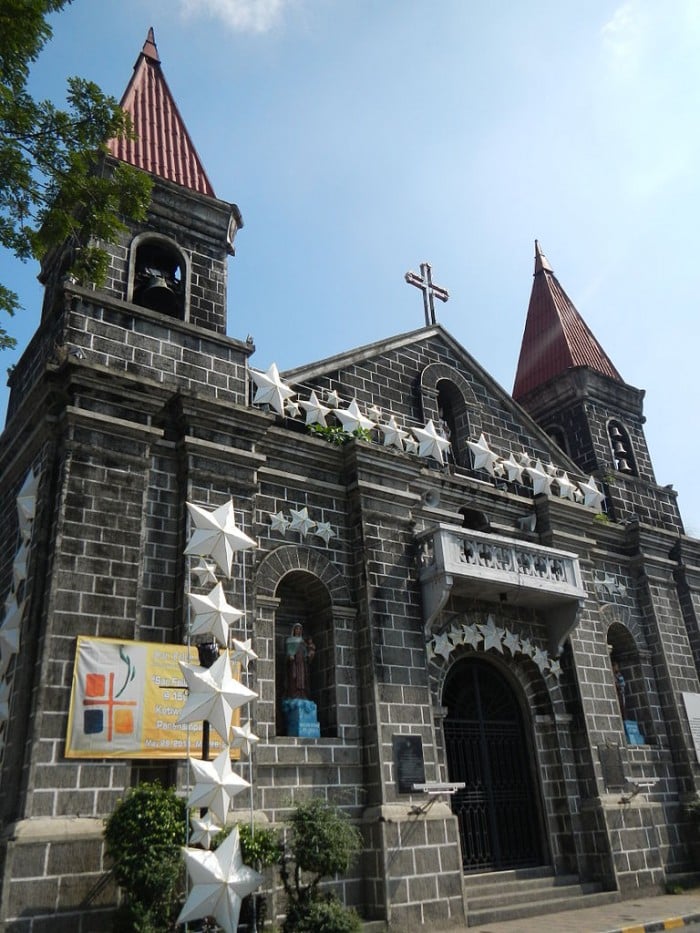 Image credit: Ramon FVelasquez
San Felipe Neri Church in Mandaluyong is one of the oldest churches in Metro Manila. Built in 1863, it served an important role for propagating the Katipunan in 1896-1898. It's not only a place of worship but also of significant history especially for people of Mandaluyong.
Also read: 18 Picturesque Churches and Chapels in the Philippines
There is a reason why in almost every city or town, there are always tourists. The Philippines is blessed with so many attractions and so much history scattered among the many islands and towns. It's our home and it's our responsibility to know our country just like we know our own family. And what better place to start than the city we live in?