One moment, I was overlooking valleys of stone. The next, I was seeing brick architecture. Then, there were flowing rivers across verdant fields. After another fast minute, I was back in the clouds. Finally, after a little bit of turbulence, we landed in Cappadocia.
Since my first glimpse of the region from the plane window, I already knew there was something magical about it. But unlike all the other places I've fallen head over heels for, Cappadocia's magic seems a bit more guaranteed. It's not like the other underrated towns that are of an acquired taste; rather, it's an obvious charmer, leaving no one immune to its enchantment.
Also read: 12 Things to Do in Cappadocia, Turkey
A world beyond words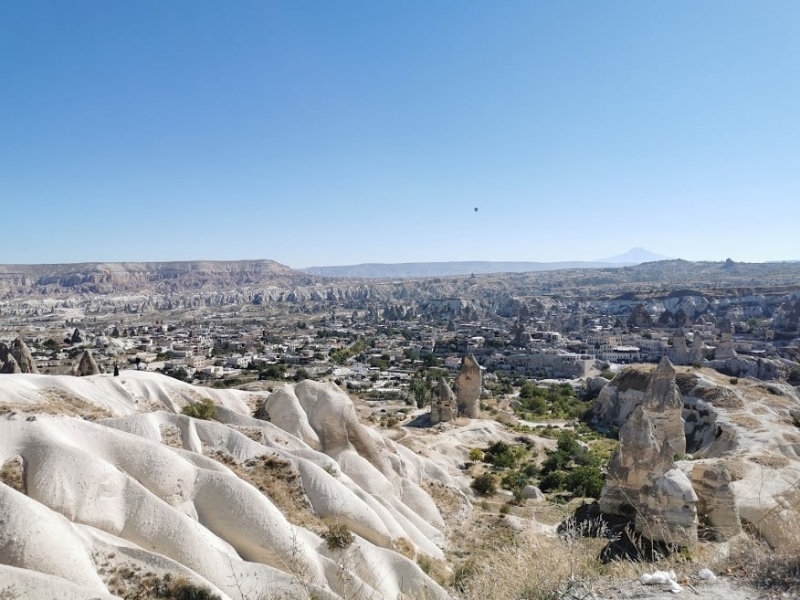 To avoid wrecking your idea of this place with my lack of vocabulary, I want to start off with a disclaimer: I cannot write about Cappadocia. Cappadocia is not a place one writes about. It's a region one must explore and experience. Photos and videos don't even do it enough justice — take it from me, a social media-obsessed traveller who constantly drowns herself in Instagram photos of #travelgoals.
Time and again, I've tried and failed to manage my expectations because of all the heavily curated pictures online. Yet, although I drowned myself in photos of Cappadocia a day before our trip, I was not disappointed. Not at all. But again, it's a bit hard to defend why.
In retrospect, it's places like Cappadocia that bring writers to create poetry; or musicians to produce songs; or painters to fabricate abstracts. It's places like Cappadocia that one will only understand when fully immersed in their very lands. When away from the region, one can only feel it through the absence of denotations.
Unfortunately, I'm no poet. Nor am I a musician or a painter. This said, bear with me as I feebly compose paragraphs to bring my memories of this Anatolian region alive. I promise to try my best.
Cappadocia's biblical history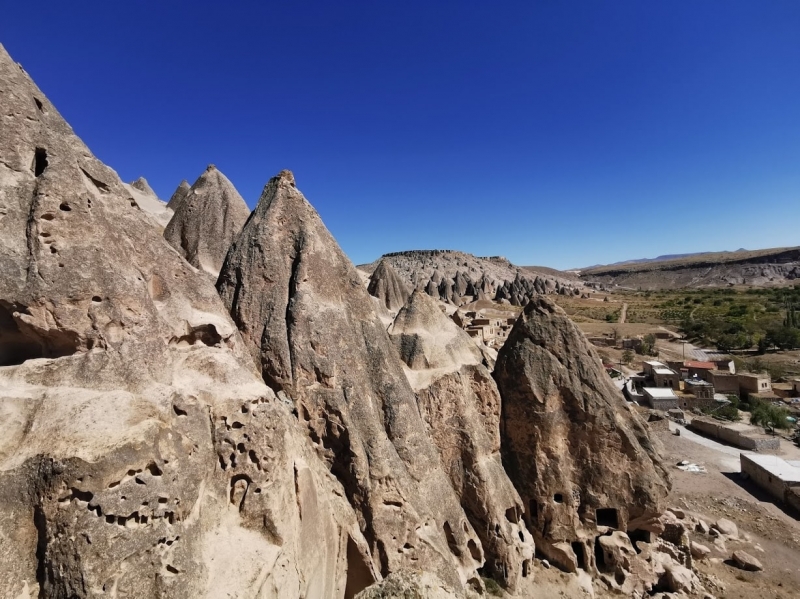 Our family vacation to Turkey was very timely, as it was during the time our home church was studying the Book of Acts. In line with this, we were looking forward to visiting Ephesus — where the Apostle Paul did most of his teachings. Unfortunately, we weren't able to follow through with our plan. Fortunately, we found ourselves in another biblical town.
Without us realising sooner, Cappadocia is actually mentioned a couple of times in the Bible. In Acts 2:9, the people of Cappadocia were among those who heard the Galileans speaking in tongues. Peter also addressed the region in his letter in 1 Peter 1:1.
Touring around Cappadocia brought colour to the words I had only once read and heard. As we hiked up the Selime Monastery, I felt like I had just witnessed history unfold right before my eyes.
Selime Monastery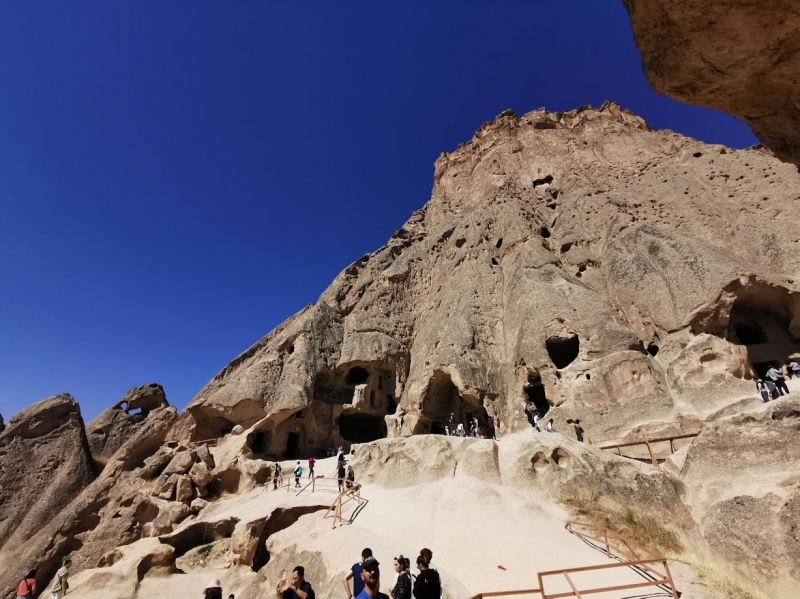 Towering over the Selime town of Güzelyurt, the Selime Monastery is the largest cathedral in Cappadocia. But it's not just any cathedral — it's a two-storey complex majestically cut into volcanic tuff. Every year, it receives thousands of travellers excited to witness its historical grandeur.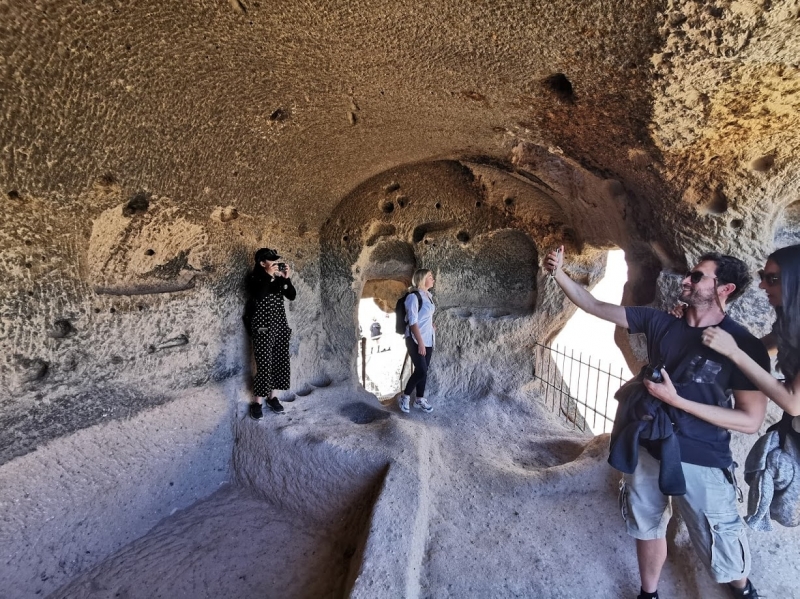 It's a timeless monastery like no other, Selime Cathedral. Through its intricately carved churches, the complex is a testament to the faithfulness of the early Christians. According to our guide, the Selime Cathedral was built so that the devotees could worship in hiding. Later, the monastery functioned as a sanctuary for the Mongols against the attacks of Anatolia.
Aside from churches, early residents also carved other rooms into the area. Around the complex, tourists will find a kitchen, bedrooms, wine cellars and the like.
Derinkuyu Underground City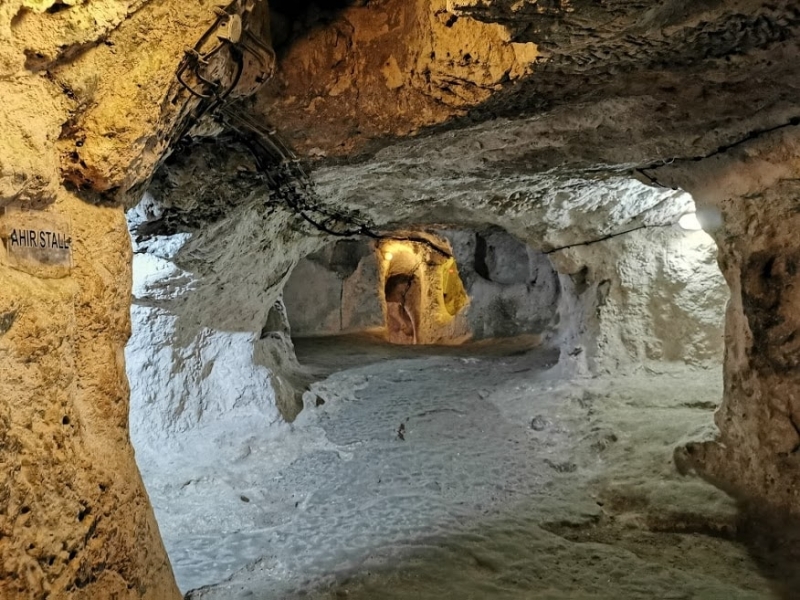 Cold and convoluted, the Derinkuyu Underground City is the deepest troglodyte cave city in Cappadocia. Eleven floors deep, the city plummets 200 feet into the ground — large enough to have sheltered 20,000 people back in time.
According to our guide, the Derinkuyu Underground City is interconnected with other cave cities around Cappadocia. Early Cappadocians, who were part of the Christian minority, utilised these cities to hide from the attacks of religious persecutors. They built chapels and churches, religious schools and refectories — even wineries and stables! To this day, carved crucifixes dot the stone walls.
Cappadocia's otherworldly experience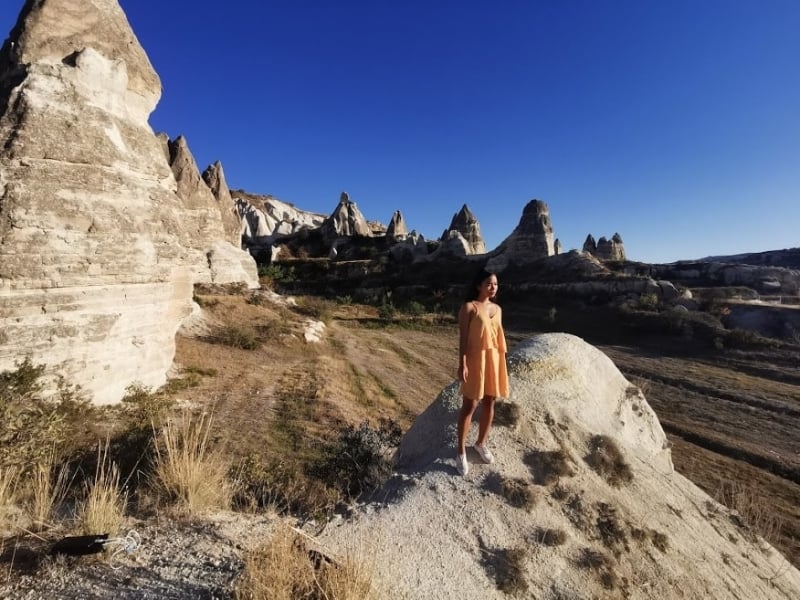 Besides its historical and religious relevance, Cappadocia also carries an ethereal charm. It's reminiscent of another planet — so much so that there are rumours that several scenes from Star Wars were shot here. To set the record straight, Star Wars was NOT shot here; but, this was only because the Turkish government turned down George Lucas' request to film.
Needless to say, it remains unsurprising that a lot of people fall for the Star Wars rumour. Cappadocia, after all, has gorgeous moonscapes to boot. Its panoramic beauty is visible from morning till night, but its sceneries are ever-changing and astounding.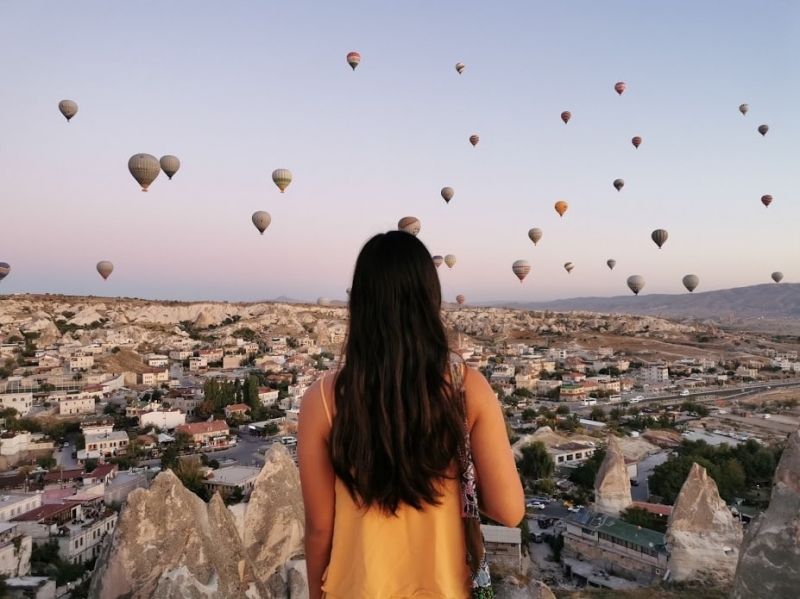 First, there's the famous view of the grand hot air balloons. I remember walking to the Sunset Point at 5.15am to watch the hot air balloons rise in harmony with the sun. The scene was a musical score against the sky, a transcendental experience vis-à-vis all the Instagram photos I had once admired so much.
Once the town awakes, the skies of Cappadocia clear of hot air balloons ⁠— but the magic doesn't end there. As the warm noontime sun caresses the town, a quiet allure fills its expanse. One will find large dogs playfully chasing after one another. Families will be walking their children to the park to play with the ducks. By this time, merchants will also be welcoming guests with a glass of Turkish tea.
Also read: Cappadocia Travel Guide: 2D1N Itinerary + Budget Tips
Every minute in Cappadocia is a minute in a fairy tale. But the region is not a kingdom far, far away ⁠— it's just two flights from Manila, and it promises visitors a happily ever after.