Contributed by The Shoestring Travel
Eleven distinctive tribes reside in Davao City. They differ not only in culture, but also in religious beliefs. Among the city's population, ten percent are Muslims, five percent are Lumads, and the rest are Christians. Despite these differences, Davao City is able to maintain its peaceful harmony.
Also read: The Truth About Davao City Ordinances Every Visitor Should Know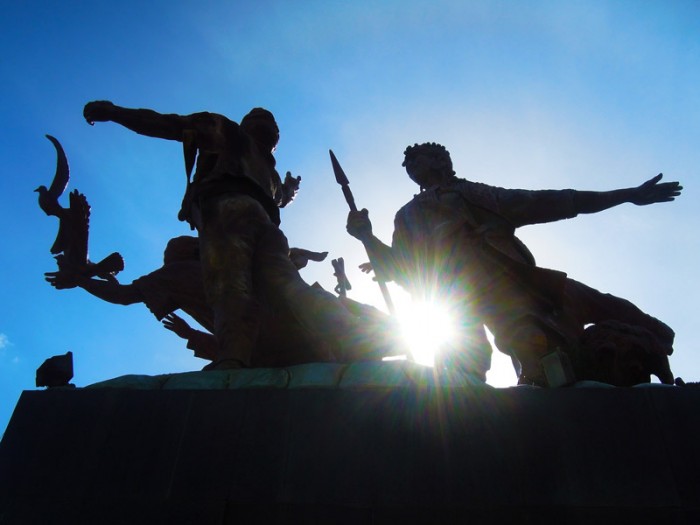 Locals of Davao feel safe as it is the only city in the Philippines to offer a free 911-emergency hotline. Everyone can easily call for help whenever necessary. Aside from that, Davao City is a Red Orchid awardee for three years. This award recognizes the tobacco-free local government units.
On top of these recognitions, the city boasts its untouched white beaches and mountainous landscapes, making it a great tourist destination. One can choose to climb Mount Apo, the country's highest mountain, or just swim in the crystal clear waters of Samal Island. Davao City is also known to be the home of endangered species such as the Philippine Eagle.
There is so much to see in Davao. During our 4D3N stay in the city, we were able to explore its rich culture and indulge in its natural beauty.
We visited two museums — Museo Dabawenyo and D' Bone Collector Museum. I highly recommend you check out Museo Dabawenyo when you're in Davao. Aside from the fact that it's free for public, the museum unfolds how the city progressed throughout the years.
Never leave the city without stepping on the white powdery sand of Samal Island. If you have money to spare, you may pamper yourself by spending a night at Pearl Farm Beach Resort, a well-known luxurious resort in Samal. Booking a room in Pearl Farm allows you to visit another haven named Malipano Island.
Eden Nature Park and Malagos Garden are also nice spots to be included in your itinerary.
Also read: 9 Things to Do in Davao City for First Time Visitors
Davao City Attractions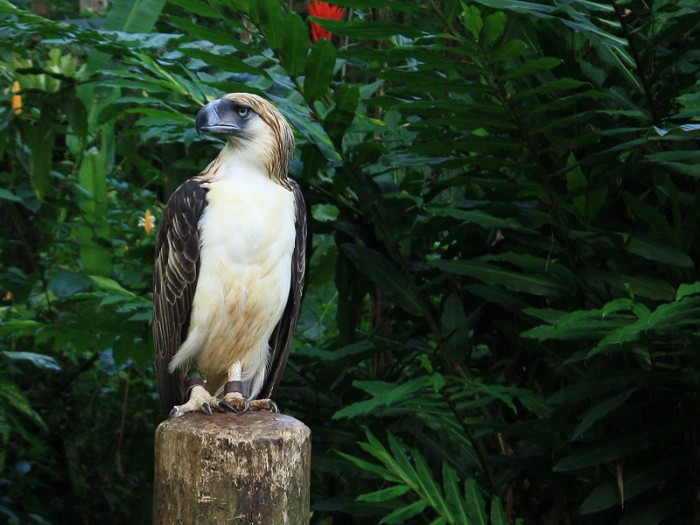 The Philippine Eagle Center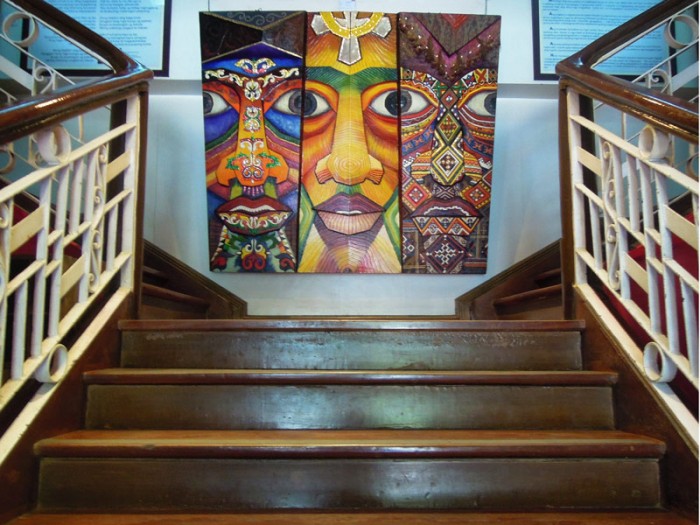 Museo Dabawenyo
D' Bone Collector Museum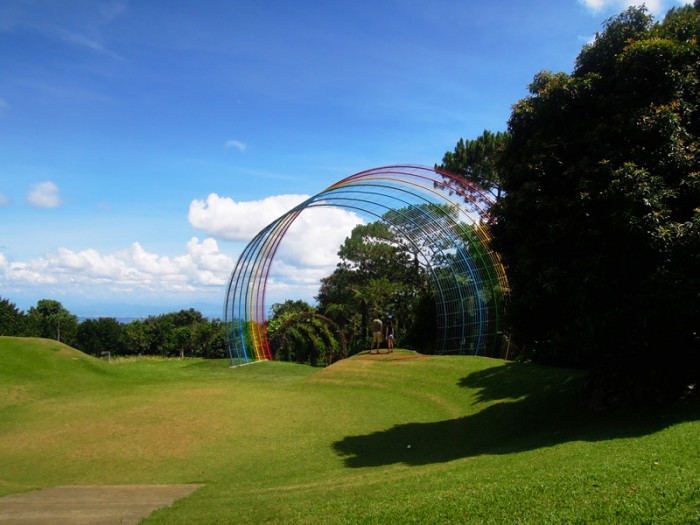 Eden Nature Park & Resort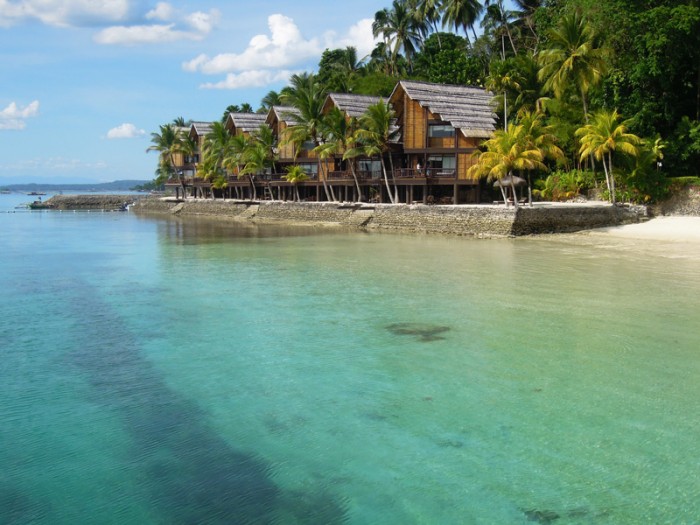 Samal Island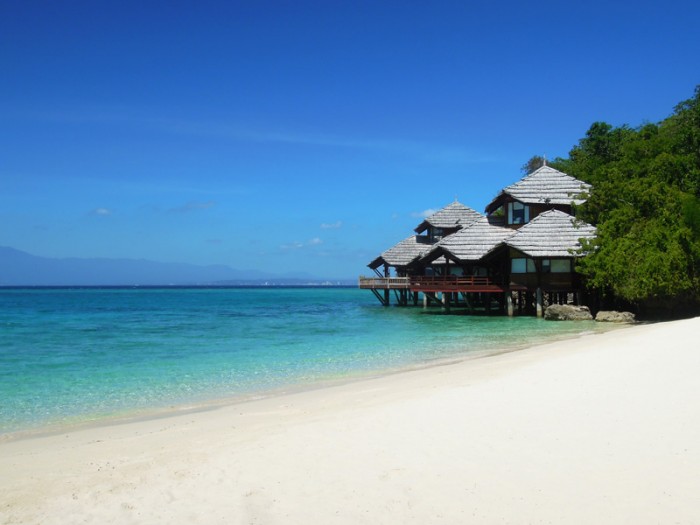 Malipano Island
Itinerary and Budget Breakdown
TIME
ACTIVITY
EXPENSE
Day 1
06:00 PM
ETD from Manila
PHP 353 – RT Airfare
08:00 PM
ETA in Davao
09:00 PM
Check-in at House of Tubo
PHP 900 – 3N accommodation
PHP 100 – Pick-up from airport
09:30 PM
Dinner at Jack's Ridge
We ate at Taklobo's Restaurant and
sipped durian coffee at Karlo's Gourmet.
PHP 230 – Food
PHP 160 – Durian coffee
PHP 20 – Taxi fare*
10:30 PM
Back to the inn
PHP 20 – Taxi fare*
Day 2
07:30 AM
Ride a cab to People's Park
PHP 25 – Taxi fare*
08:00 AM
Check out People's Park
Breakfast at Taps
PHP 130 – Food
09:00 AM
Pray at the San Pedro Cathedral
It is located along San Pedro St., in front of
Davao City Hall, which is a walking
distance from People's Park.
09:20 AM
Visit Museo Dabawenyo
The museum is located behind Davao City Hall.
10:00 AM
Check out D' Bone Collector Museum
The museum is located in Family Circus Compound
Brgy 76 A, Trading Boulevard, Davao City.
From Museo Dabawenyo, you can walk to D'Bone.
PHP 80 – Entrance fee
11:00 AM
Lunch at Lyndon's World's Worst Ribs
We took a cab from D'Bone going to Lyndon's.
PHP 15 – Taxi fare*
PHP 125 – Food
01:00 PM
Check-in at Pearl Farm wharf
Ride a boat to Pearl Farm in Samal Island
PHP 30 – Taxi fare*
03:30 PM
ETA in Pearl Farm Beach Resort
PHP 2500 – 1N accommodation**
09:00 PM
Dinner at Maranao Restaurant
PHP 750 – Buffet dinner
Day 3
07:00 AM
Savor the free buffet breakfast
09:00 AM
Take the free boat to Malipano Island
12:00 NN
Check-out from the resort
Lunch at Maranao Restaurant
PHP 240 – Food
05:00 PM
Back to the mainland
Take a cab going back to the inn
PHP 60 – Taxi fare*
08:00 PM
Dinner at Matina Town Square
PHP 20 – Taxi fare*
PHP 150 – Food
10:30 PM
Eat durian at Bangkerohan Market
A kilogram of durian costs PHP 150 that time,
but it only costs PHP 10/kg during peak season.
PHP 40 – Durian (0.25 kg)
PHP 15 – Taxi fare*
11:30 PM
Back to the inn
PHP 25 – Taxi fare*
Day 4
08:00 AM
Head to Eden Nature Park
Ride a jeep bound to Toril,
then ride a tricycle to Eden Nature Park.
PHP 20 – Jeep fare
PHP 50 – Tricycle fare
09:00 AM
Enjoy nature at Eden;
Eat breakfast
PHP 220 – Entrance fee
It comes with plated snacks.
12:00 NN
Lunch at Eden's Fishing Village
PHP 100 – Food
02:00 PM
Go to Philippine Eagle Center
From Eden, ride a jeep to Calinan
and hire a habal-habal.
PHP 50 – Entrance fee***
PHP 20 – Jeep fare
PHP 15 – Habal-habal
04:30 PM
Buy Malagos Dark Chocolate
at Malagos Garden Resort
From Eagle Center, take a habal-habal
to Malagos Garden Resort.
PHP 10 – Habal-habal
PHP 150 – Chocolate
05:30 PM
Head back to inn
PHP 50 – Fare
06:30 PM
Dinner in an eatery
PHP 50 – Food
08:00 PM
Check-in at Davao airport
PHP 50 – Taxi fare*
PHP 200 – Terminal fee
11:30 PM
Back to Manila
Total Amount: PHP 6,973 per head
* We are a group of four (4) so all our taxi fares are equally divided to four.
** Pearl Farm no longer offers day tour. Room rate for a group of four starts at PHP 12,500, but we had ours at a discounted rate because of a friend in the resort.
***Philippine Eagle Center has increased its entrance fees since Aug 2015.
Also read: 9 Things to Do in Davao City for First Time Visitors