Filipinos, the month of February is here, and another long weekend is on its way! This is another opportunity to satisfy your wanderlust!
So, have you planned a perfect way of spending it yet? In any case, here are some suggestions on how and where to spend an ideal long weekend in the Philippines this February.
Also read: 13 Long Weekends in the Philippines in 2018
1. Bacolod City, Negros Occidental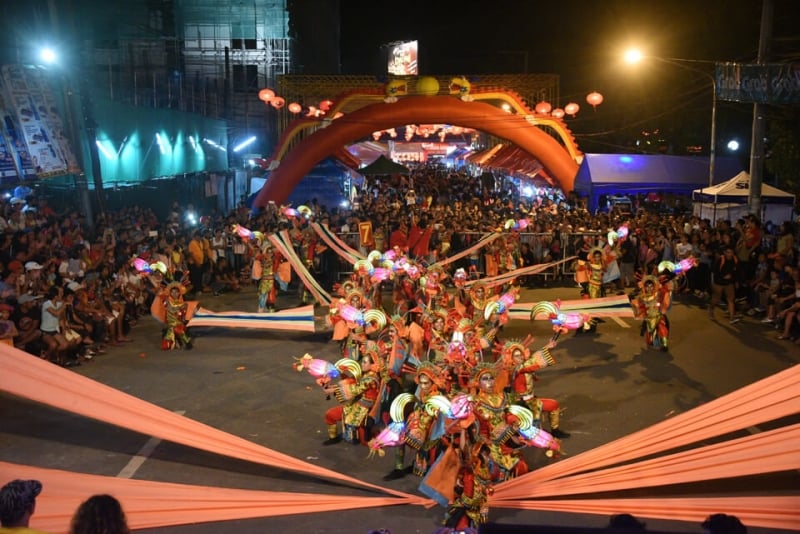 Bacolod City, dubbed as "The City of Smiles," will celebrate Chinese New Year with a bang this year. Aside from the usual dragon dances, street performances, and temple visits, Bacolod City adds colour to the celebration through Bacolaodiat. This year, the festival will be celebrated in honour of the Foo dog, a symbol of loyalty and protection. The festival, which will run from 15-18 Feb 2018, will kick off with a grand parade featuring 'Tsinoys' (Filipino-Chinese) in their dazzling traditional Chinese costumes along with the 12 zodiac floats. Witness illuminated giant lanterns, grandiose nightly firework displays, cultural dances, and feast at the Chinese food alley during the festival's entirety. Isn't that a perfect way to celebrate a long weekend this February?
2. Binondo, Manila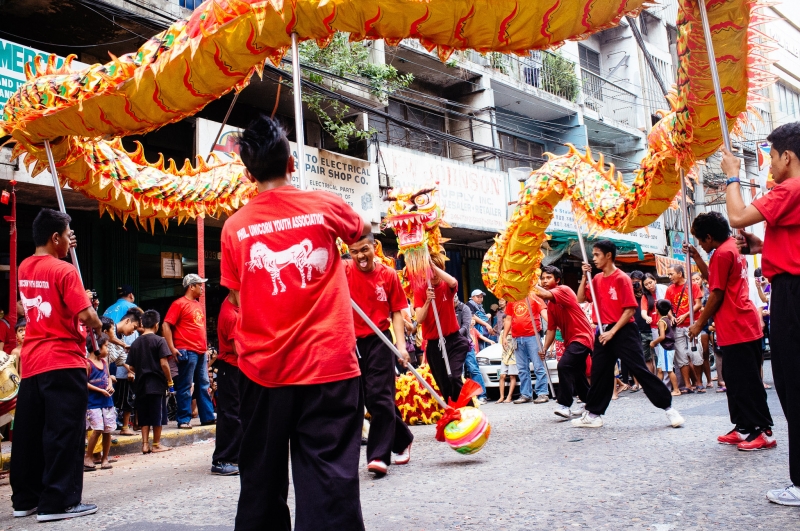 Binondo district in Manila is known as the oldest Chinatown in the whole world. The area also has the grandest Chinese New Year celebration in the country. Since the celebration falls on a Friday, 16 Feb 2018, that means you can witness this year's festivities with no fuss. In Binondo, there are a lot of cheap hotels so accommodation is not a problem. If you are a superfan of Chinese food, now is your time to taste them all in Binondo, especially in Ongpin Street, where Chinese food stalls can be found lining the streets.
Also read: Our DIY Binondo Food Trip: Where to Eat & Tips
3. Palawan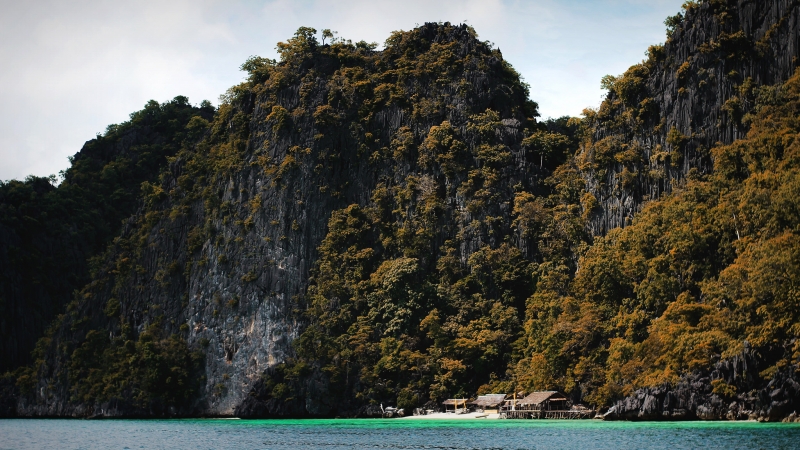 Make this coming long weekend a ticket to enjoy the world's most beautiful island, Palawan! The island would not be called such with no reason at all. With long weekends just around the corner, you will have all the time to explore one of the new Eight Wonders of the World, the Subterranean River in Puerto Princesa City. You will also have time to visit Coron, the island famous for snorkelling spots, white sand beaches, and limestone cliff formations.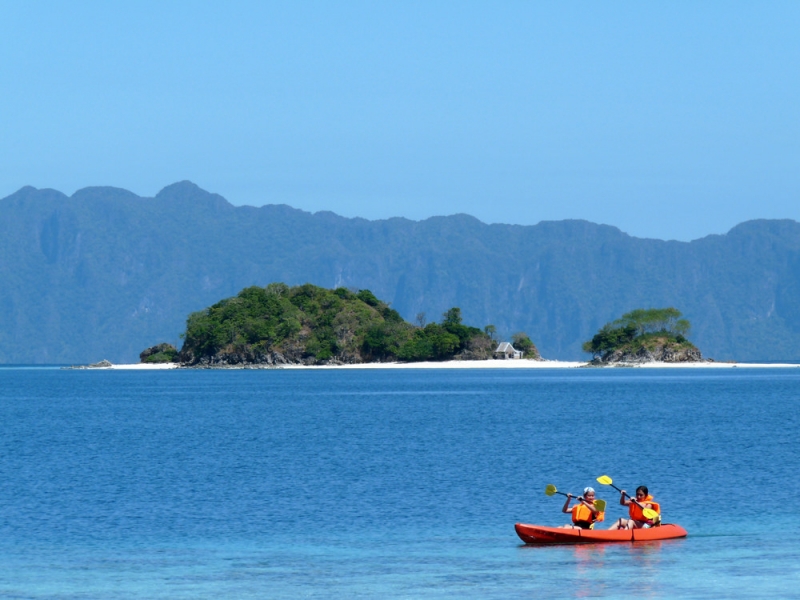 What's more, if you're yearning for a safari experience but don't have time and resources to go to Africa, don't worry, because the Calauit Safari Park, a 3,700-hectare island off Palawan's coast, will let you experience that.
4. Boracay Island, Aklan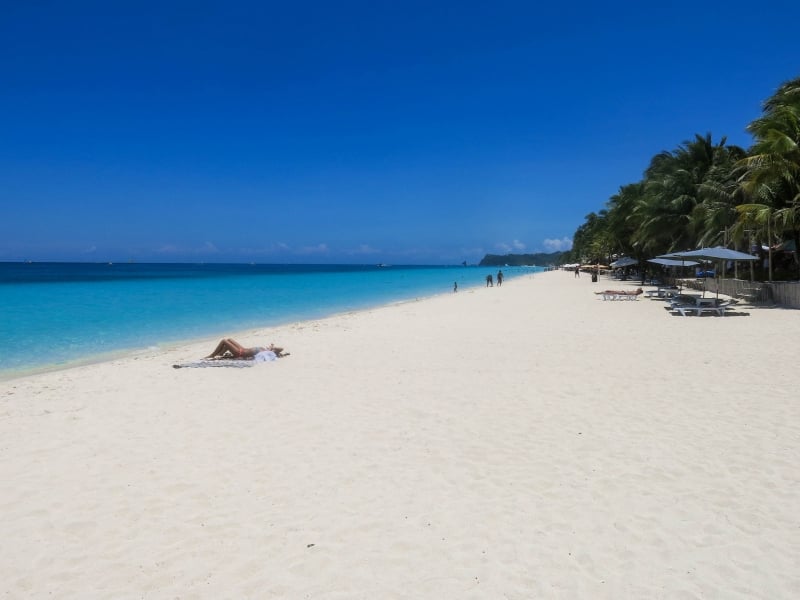 There are a lot of reasons why you should visit Boracay this February. First, beat the crowd! Travellers don't usually fly to Boracay in February since it isn't summer yet, therefore thinning out the crowd. Second, since February is not a peak tourist season, prices are considerably lower during this time. Third, you will not find it hard to book accommodations and travel tickets at this time. Grab this opportunity to enjoy the island to the fullest. In fact, you can choose your accommodation here now.
5. Romblon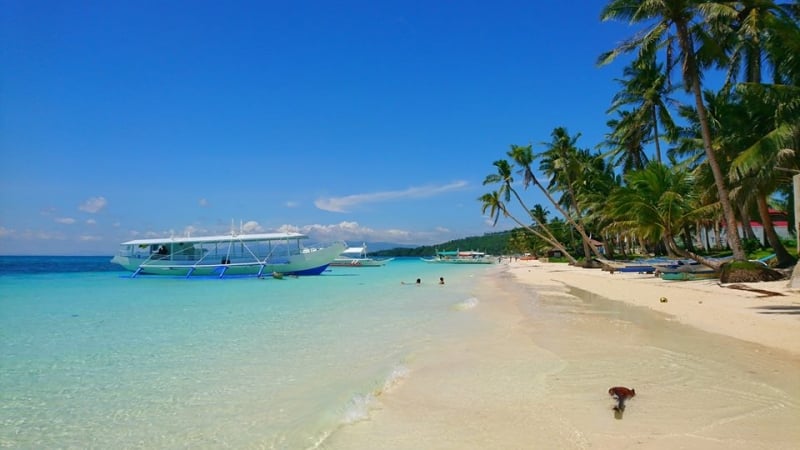 You might ask, "What would I do in Romblon?" Well, considering it is composed of 20 islands, Romblon has a lot of underrated natural wonders waiting for you to explore. It has pristine white sand beaches, coves, and virtually uncharted beauty spots. Romblon's beaches and coves will make you forget travelling outside the country for sure. Lapus-Lapus Beach Cove, Cobrador Island, Cresta de Gallo Islet, and Carabao Island are only some points of interest for you to consider. Don't be content by just listening to other people's stories about how beautiful Romblon is. Use this opportunity to start exploring the province now.
Also read: 7 Long Weekend Getaway Destinations in the Philippines
Another perk for travelling around the Philippines on your next long weekend is you don't need to carry a lot of stuff. All you have to do is pack light, plan your itinerary, and off you go!