Contributed by Erika Atienza
My first time to be in a foreign country alone was in Thailand where I had an epiphany that I wanted to see the world. Since that trip, it was just never the same for me. I was always envious of how some people just knew what they wanted to do. They grew up knowing they wanted to be a doctor or a singer. That time, I finally understood what passion meant. Mine was to see the world.
And so, shortly after crawling my way to an MBA degree, and after almost two years of saving up, I did the leap, gave in to the travel bug and went on to fulfil that which occupied my mind since that trip in Thailand — to go on my first backpacking trip somewhere far, on my own. And it turned out to be Africa.
Also read: A Filipino Traveller's Guide to Cape Town, South Africa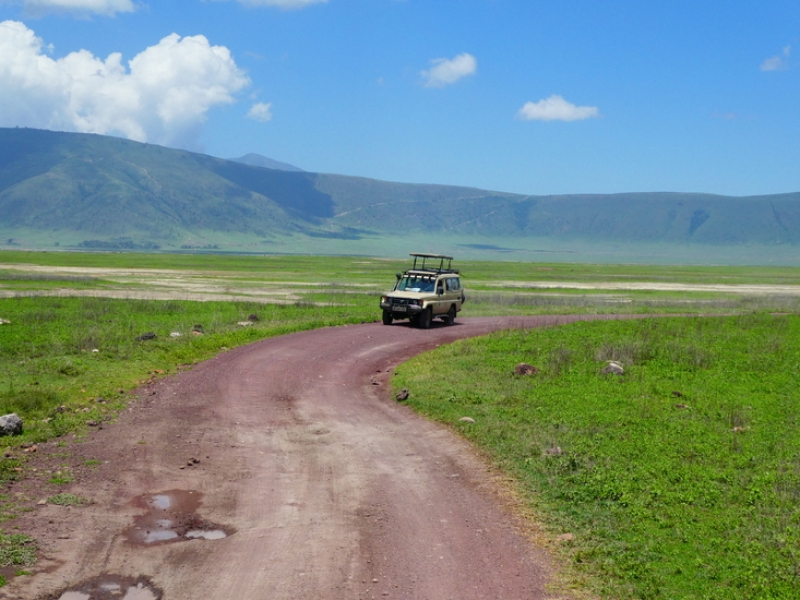 Why Africa?
I didn't really know what I was in for. I can't say I had a good reason. I thought it was exotic and I wanted to prove to myself that I can pull the trip off. I was choosing between South America and Africa, and somewhere along my research, I found cheaper flights to Tanzania. And that was really the main reason why Africa ended up becoming my first solo backpacking destination.
Where I went
I flew to Tanzania and took buses to Kenya, Uganda and Rwanda, flew to Zambia and took buses again to Zimbabwe and Mozambique, then got myself a ride to South Africa. From there, I flew back to Europe, which was my next destination.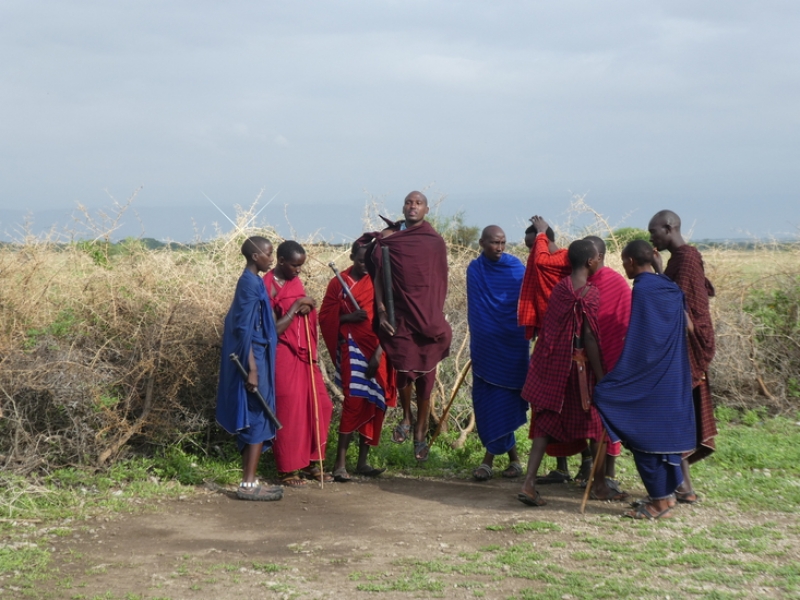 Was I scared?
No. I was too excited to be scared of anything. I didn't care that friends were telling me that it was a very dangerous idea. I didn't care that I was travelling with very little money. Travelling was now imprinted on me and it was too late to convince me otherwise.
How I managed financially
I'm a middle-income citizen and saving wasn't my biggest strength. Even though I tried saving for almost two years, I still only managed to save around ₱80,000, and that was supposed to last for two to three years for all my planned travels. So, if logic tells me right, I had to find ways to spend as less money as possible.
We're Filipinos, We find ways
A few months before my flight, I looked for volunteering opportunities and ways to do free travelling. I searched Workaway for hosts but there's really nothing in there that I found interesting. The Couchsurfing community in the cities I wanted to visit seemed dodgy. There were organisations looking for volunteers but they charged a lot and I couldn't afford that either.
So, what to do?
Having a background in marketing, I scouted for EX-DEALS
A little deeper into my research and I had an "aha" moment. I learned that safari tourism is big in Tanzania. In fact, all over East and Southern Africa. I handle a lot of ex-deals in my previous job so I'm familiar with the whole charade. Hence, I put on my "marketer" hat and emailed these operators, introduced myself like a pro and offered to help in their marketing in exchange for food and accommodation.
And what do you know, I got a reply. It's worth mentioning that almost three years later, not only am I still connected with this company, I am also getting paid and now running my own marketing business for several other African companies.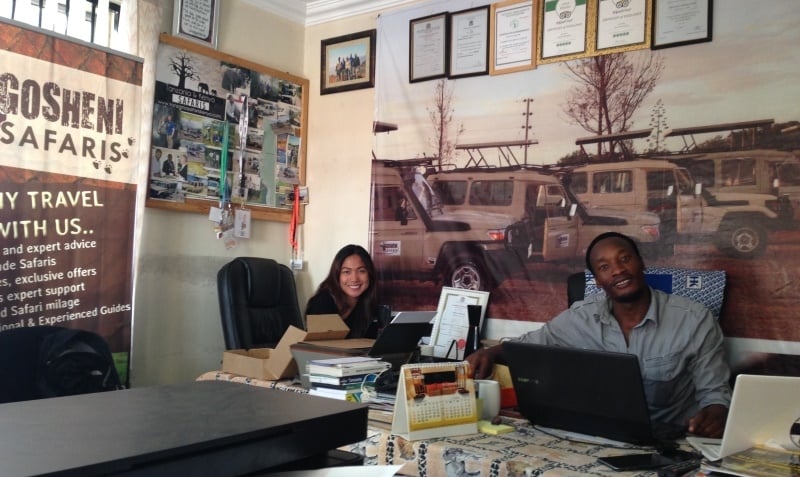 I haven't even travelled much in Asia and now I'm in Africa
I arrived in Tanzania with no knowledge of the country apart from whether or not I needed a visa. I was picked up by my new "boss", a Tanzanian whom I didn't know what to make of. If I was in the Philippines, I could perhaps judge someone by giving a person a subtle round of head to toe. But I was in a different country, and they all looked the same to me the same way Europeans and other races with minimal exposure to Asia think that we all look the same — Koreans, Chinese, Japanese, Filipinos… rice is rice.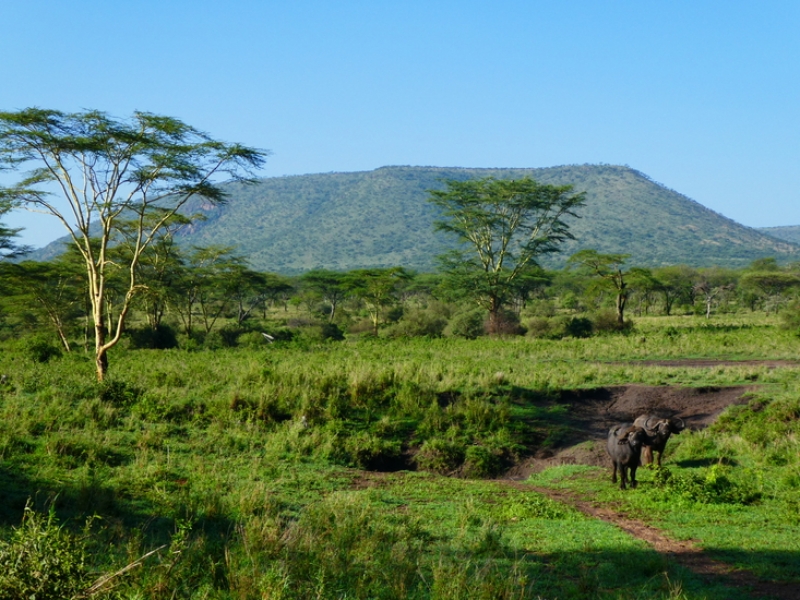 It was surreal to be in a different place, alone, not knowing anyone. I don't remember feeling scared though. Excited, thrilled, happy. Those were the more precise adjectives.
How long did I travel?
I did the whole trip for about four months. At that time, I just started travelling and was so excited to tick one country after the other. I could have stayed longer but the major reason why I didn't was that I got bored.
In Africa, they didn't really have those cosy coffee shops you can just hang out in nor do they have accessible parks to sit and just enjoy views from. In Africa, you don't stroll out at night especially when you're a tourist. So after seeing the touristy places, going on a safari and enjoying some nice bars here and there, I found myself with nothing else to do so I kept moving on.
My cheap travelling tactics
I volunteered as a marketing staff in Tanzania for free food and accommodation. I also volunteered to help in the marketing management of a safari company in Kenya (that I still work with today) for a big safari discount. I was couch surfing in Uganda, Rwanda and Zambia. I spent a couple of days in shared dormitory hostels in between. I volunteered to look after a dog in Mozambique in exchange for food and accommodation (via Workaway), where I met someone from South Africa. We got along and we drove together to South Africa where I was welcomed to stay with his whole family.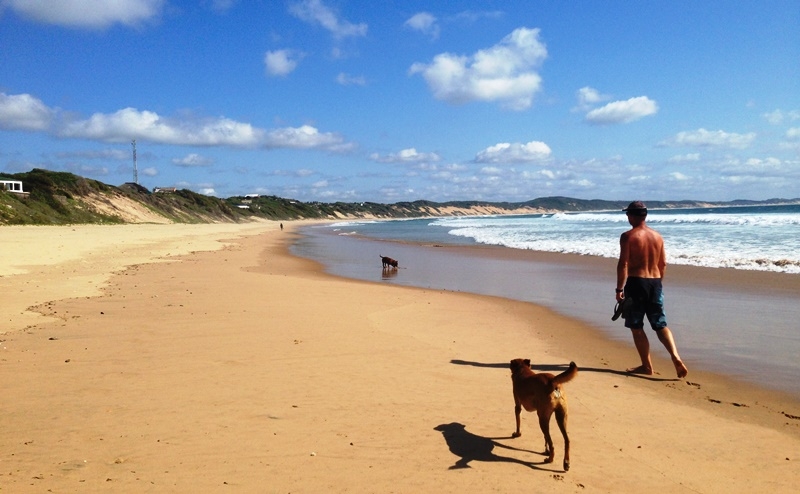 How is it like to backpack solo in Africa as a female?
Travelling in Africa was beneficial for me. The fact that I was alone, foreign-looking and maybe because I was tiny, I gained the sympathy of many, so locals were really looking out for me.
But of course, there were challenges too
I travelled all over Africa by land because flying was expensive.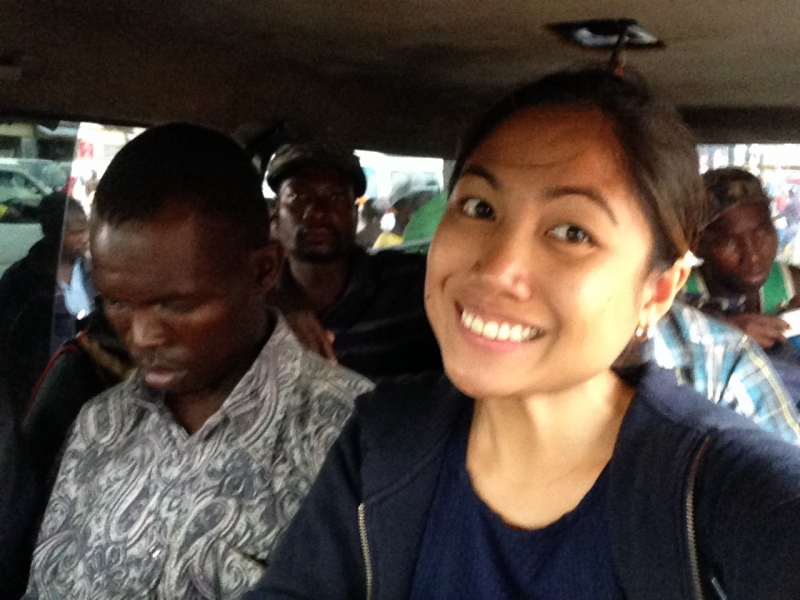 Nice cosy 

hostels

are

not as widespread and hotels can be really expensive so budget

travelling

is close to impossible unless you're willing to volunteer like I did.

I was asked to step down in

the bus for military checks and interviewed about all sorts of things pertaining to my travels, which made me uncomfortable.

I took local buses for 8-13 hours where a toilet break meant finding your spot to pee on the ground or in the bushes (if there are any).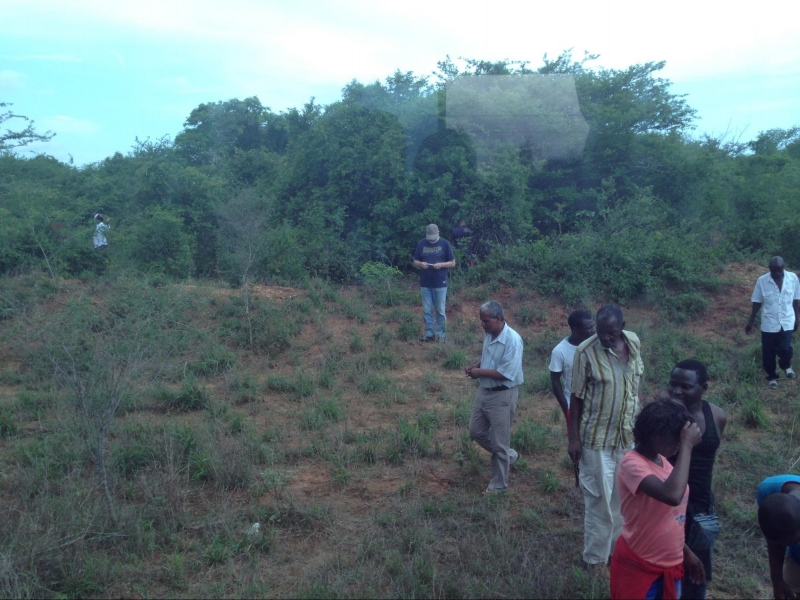 I had been stared at and catcalled in the supermarket and in the streets.
I was almost refused entry in a country or two because the officers didn't know if Philippine passport holders are allowed entry upon or before arrival.
There was no hot shower or even water at all in some days.
I had one or two incidences

of stomach problems (but nothing major).

The countries use different currencies so I lost even more money because of the exchange rates.
Since I'm already ranting, note that there's no Wi-Fi almost everywhere, you cannot find bus schedules online and you need a local's help for almost every information you need.
But there are good parts too!
I was accepted to live with the locals where I was treated like a family. In South Africa, I was hosted by a family for nearly two weeks where I met and joined the whole family for brais and weekend getaways.
I've made a lot of friends along the way. Someone I met in Uganda even came to the Philippines a year later and spent New Year's Eve with me.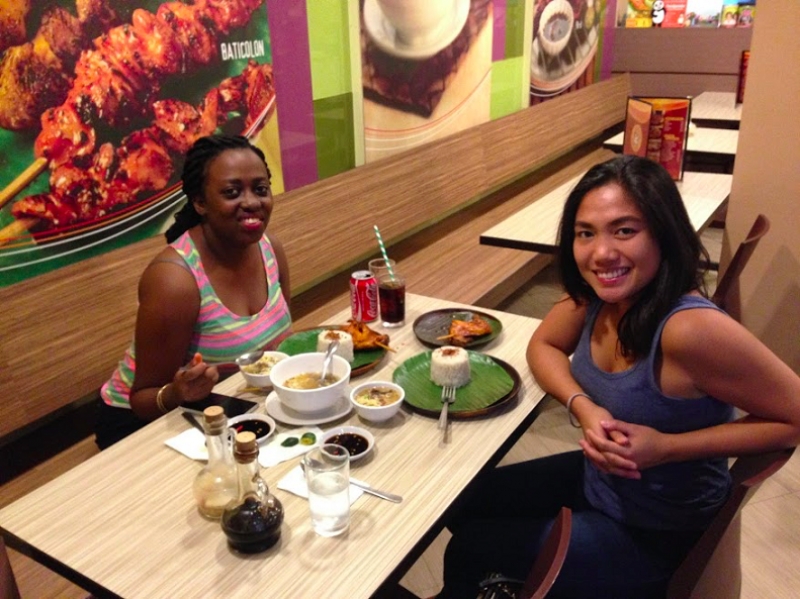 In some place where there was no Wi-Fi or there were power cuts, I had more time to actually talk to people and get to know them.
I started appreciating more how comfortable a life I was living before — having toilet flush, the water running so easily from the faucet, the private cabs, 24/7 electricity, air-conditioning and (unlimited) internet. It was a very humbling experience.
I learned about a culture completely different from mine. Before this trip, I had no idea about Africa. I wasn't even quite sure where Africa was. Is Africa a country? Hence, the trip felt like stepping into a new dimension. It almost felt like a Jumanji experience.
People went out of their ways to help me. Some random stranger went through a lot of trouble just to help me find out if I can cross Mozambique border from Zimbabwe and get visa

upon arrival so I wouldn't risk being trapped in the "in-between".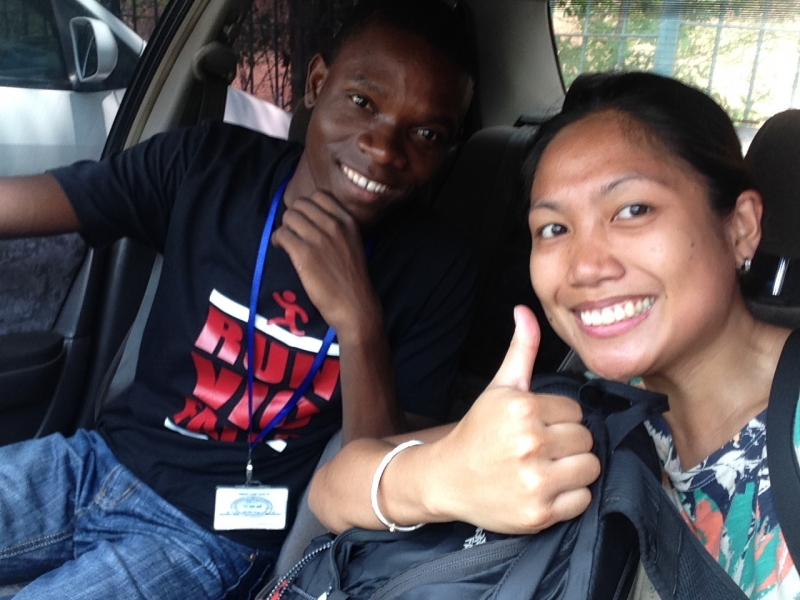 The food was close to what we have in the Philippines so that was a big advantage as well.
My favourite part was going on a safari for the first time, seeing wildlife in their actual homes and not in the zoo which I was used to. It was like seeing National Geographic come to life, nothing like the usual museum, ruins and temples you usually see in other countries.
What's my biggest takeaway?
It was not a holiday in Paris. It was a backpacking trip in Africa. Crappy, annoying stuff happened but good things happened too, just like it can happen anywhere else in the world. The world is not what the media and others tell us about it. I was asked a thousand times why I'm backpacking in Africa. I was questioned too hard that I started doubting my own decision. In the end, I went anyway and that was a turning point in my life and one of the best decisions I have ever made. You know how they say not to judge someone until you get to know them? Well, that applies in places too.
Most importantly, after backpacking solo in Africa, travelling everywhere else was a breeze. When I travelled solo in South America, I was a pro. And backpacking in Europe felt like a luxury trip. I levelled up my travelling skills quite nicely because of my exposure there.
Will I recommend it to others?
Yes — with reservations. Backpacking in Africa is something you need to really want to do. It's a big step out of your comfort zone and depending on your background and upbringing, you may find the journey challenging.
But if you want to bond with the wild, see the Lion King come to life, learn century-old traditions that still survive, meet kind people from countries you don't just come across in the streets where you're from, then go to Africa. It is a beautiful and amazing place with loving people and postcard-perfect landscapes. It is not a usual backpacking destination especially for female travellers so if you go, that's some exotic memorable experience waiting to happen. Instead of meeting fellow travellers, you'll have more time to spend with the locals. Instead of getting drunk and bar-hopping, you will immerse better in the culture. While others are flooding their Facebook feeds with their selfie shots, you'll be in Africa… wishing you were not. Kidding!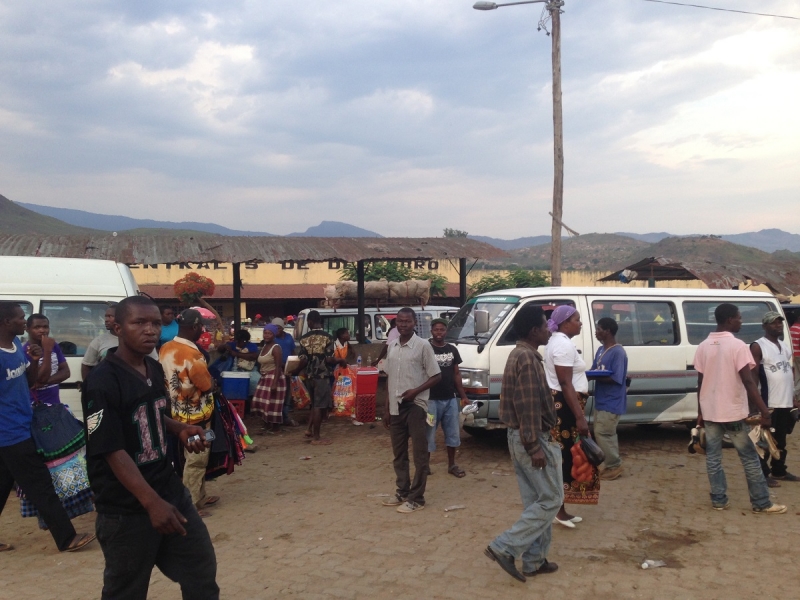 You can find danger everywhere in the world and you should not NOT go only because you're scared. If like me, you like exotic places and want to push yourself to your limits, then Africa will welcome you with open arms and show you that it is not a bad place. Not a bad place at all.
Asia and Europe? Sure! But too mainstream in my opinion. In Africa, you will be living the real unfiltered adventure.
Finally, is Africa a safe travel destination?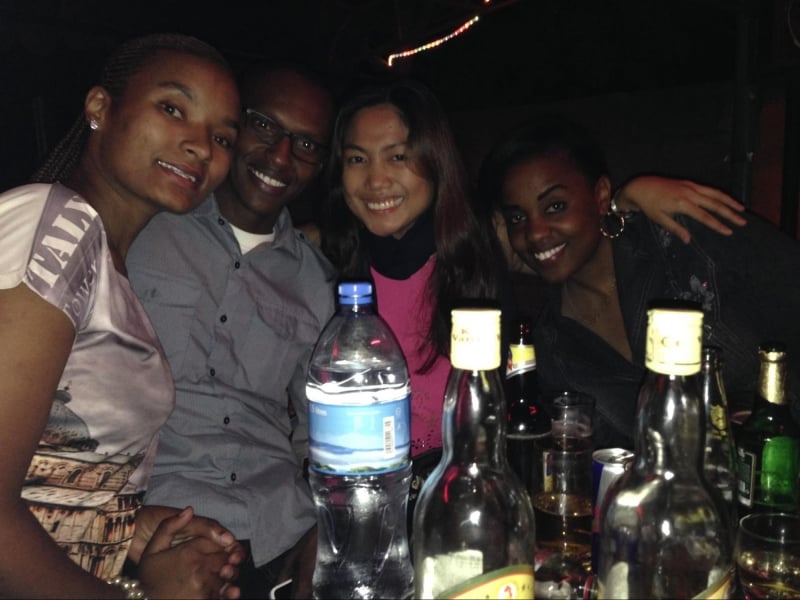 I get this question a lot. Well, I'll let you be the judge based on my experiences. But one thing's for sure, I wouldn't have missed it for the world.
In terms of meeting people and making friends, Africa is just like any other continent. The barrier is not with the country, it is with ourselves. And it is up to us to break it too.
Also read: 7 Safest Countries in Africa for Travellers