Juliana Gatapia, also known as Jules, is an 18-year-old Filipino aspiring to become a professional ballerina and has been dancing since she was six years old. She is currently the only Filipino ballerina admitted into the Bavaria Ballet Academy in Germany. But before this milestone, she was honing her talents under ACTS Manila, a performing arts company based in the Philippines.
In ACTS Manila, Jules learned not only technique but also qualities that helped her improve herself outside of ballet. "On top of talent and skill, ACTS Manila has taught me the importance of character and good values and how they play a role in attaining and sustaining a career. They shaped me as an artist and as a person. It's like the quote, 'Talent can get you where you want to be, but the character is what will keep you there.'"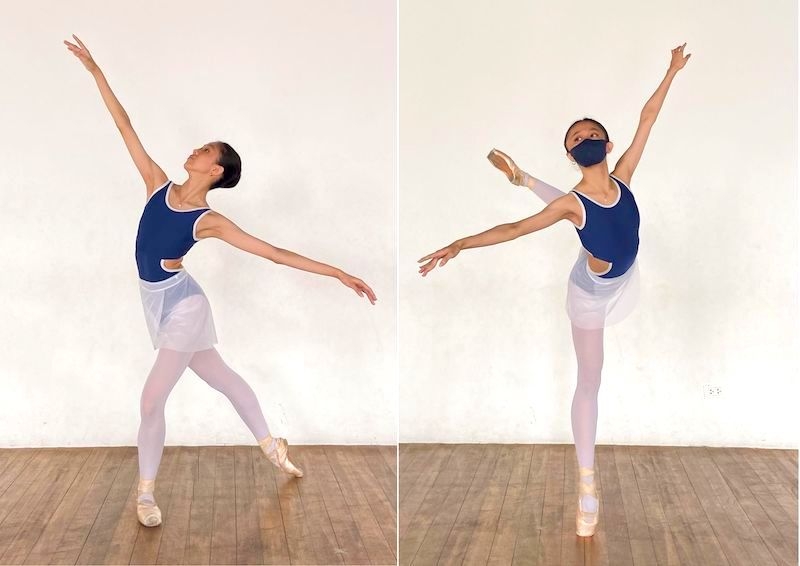 When Jules started taking ballet lessons in 2010, it was just a hobby that stemmed from her parents' belief that she ought to have activities outside of school. Taking ballet for extracurriculars was a good decision, and Jules inevitably found herself delving deeper and deeper into the world of ballet dancing. 
"I watched a lot of documentaries and videos about other professional ballet dancers. My inspiration to seriously take ballet and make it a career grew when I became so intrigued by the challenge and perfecting the technique. I noticed how putting in the work greatly improves your performance. It's always satisfying whenever I, along with my fellow ballerinas, show results after all the repetitive hard work," she shared with TripZilla Philippines. 
Needless to say, Jules fell in love with ballet. Eventually, it became her dream to become a professional ballet dancer and earn a contract at a prestigious dance company, specifically in Europe.
Pushing through the challenging years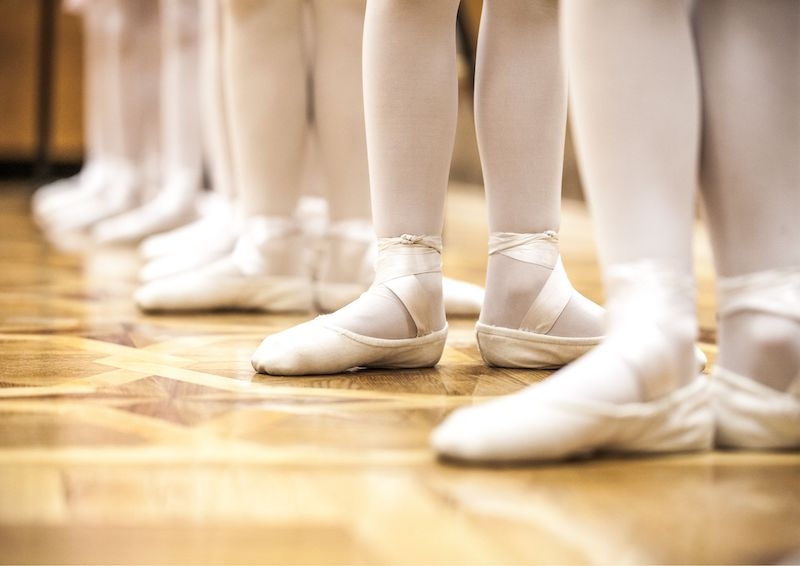 Jules was determined to continue ballet. But in 2013, her father passed away, leaving her and three other siblings under the sole custody of her mom.
Most people said that the practical thing to do is to cut costs and stop her ballet lessons. But Jules' mom believed that her husband would have wanted Jules to continue chasing her dream of becoming a professional Filipino ballerina.
Despite the financial difficulty, Jules' family continued supporting her in every little way they could. Fortunately, it wasn't long until ACTS Manila saw her talent and offered her a scholarship. She became a scholar, performing in shows and continuously joining annual recitals.
Juggling academics and ballet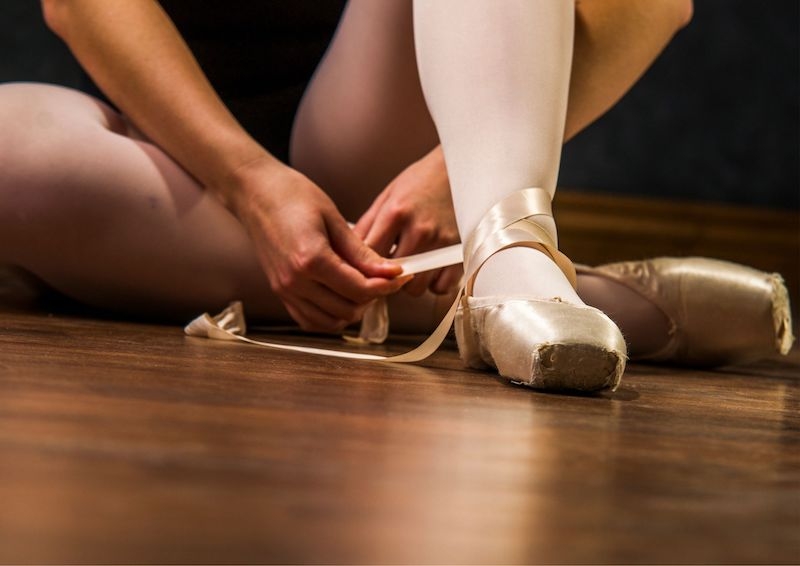 When Jules was in high school, she was invited to attend classes in ACTS Manila's main headquarters in Alabang. To be able to join her weekday classes, Jules and her mom would always rush to Alabang after school. 
Her mom would wait for her at the gates 10 minutes before school ended, with her ballet uniform and some snacks ready. On the road, Jules would transform from a science school student to an aspiring professional ballet dancer. She had barely enough rest in the day until after dinner. 
Despite the challenges, Jules pushed on, fuelled by her love for ballet dancing.
After graduating junior high school, Jules continued to train in ACTS Manila. Her training would start at 9am and end at 9pm. She attended multiple classes and took rehearsals for understudy roles — she did all this on top of her academics. 
Ballet at home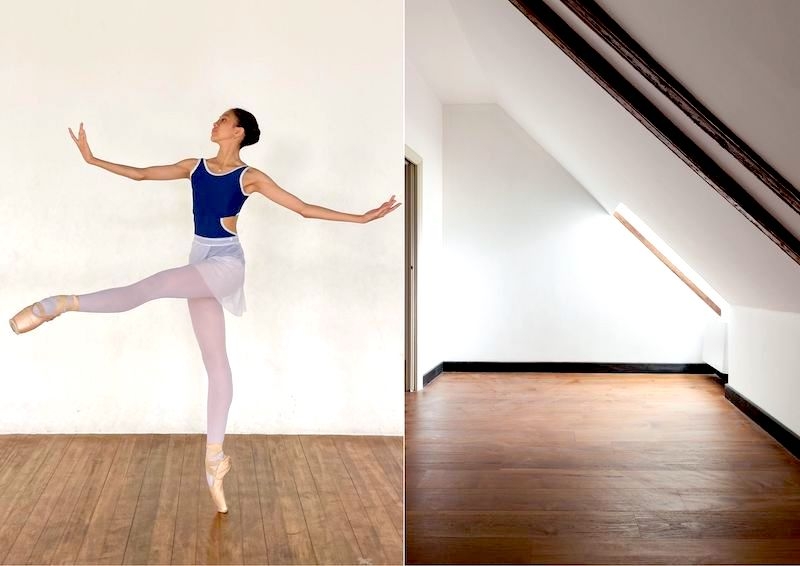 When the pandemic hit, all studios were closed down to follow health guidelines. ACTS Manila continued to hold ballet classes online, and Jules always attended, practising in their attic with their DIY studio. 
During this time, Jules also started learning graphic design, video and photo editing, and animations.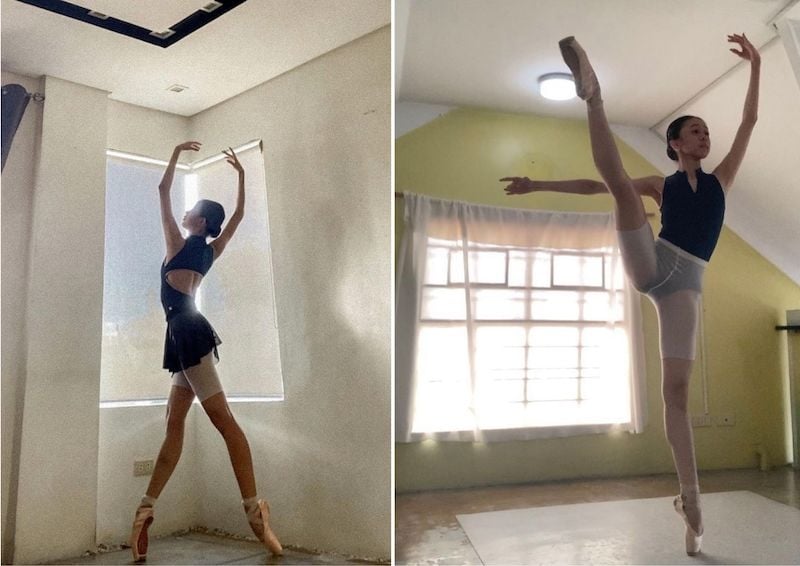 Jules was always artistic, but never did she think that graphics could be another avenue to express her creativity. After exploring the field, she started working as a graphic designer, social media manager, writer, and even a non-profit organisation head executive. Jules' top goal is still to become a professional Filipino ballet dancer, but she doesn't mind spending time contributing to the dance industry using her other skills.
Financial struggles lead to a gap year and successful application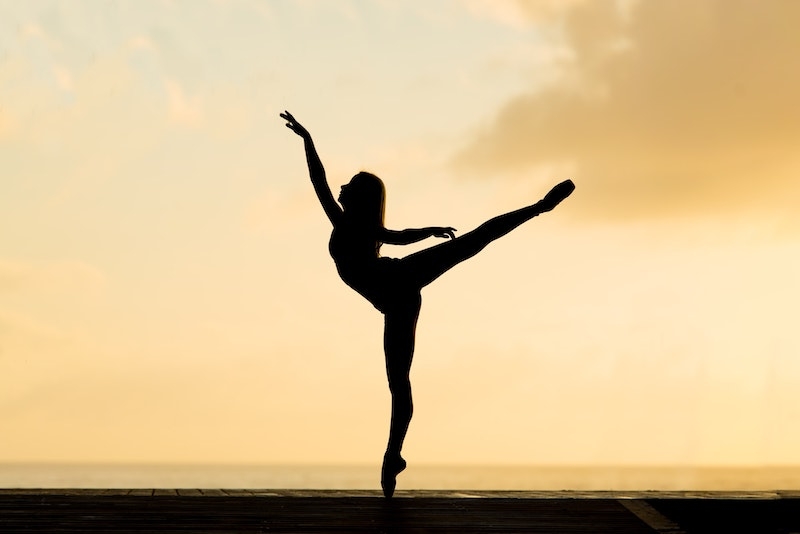 Like a lot of people, Jules' mother wasn't able to escape the unemployment wave that hit businesses during the pandemic. Even with her two sisters working, applying to a ballet university or institution in Europe seemed so unattainable. 
However, Jules struck a deal — that she would only study in Europe if and only if she had a scholarship. 
To prepare for applications, Jules took a gap year before going to college; and so she trained hard for her auditions in different ballet schools. This included becoming a freelancer to help fund her applications and private training under her mentor and Artistic Director of ACTS Manila, Teacher Chelo B. Gemina, ACBA. 
Finally, all her hard work was rewarded in July 2022 when Jules got into the Bavaria Ballet Academy (BBA) in Munich, Germany, with a hard-won scholarship. This made her the first-ever Filipino ballerina to get accepted into the Bavaria Ballet Academy. However, this didn't mark the end of her worries. "I felt so surprised when I got the results. Because considering this is a private school, their standards are higher, and they're very selective. Honestly, I felt more uneasy than happy. I knew that we couldn't afford the tuition fee without a scholarship," she told TripZilla Philippines. 
Also read: 15 Fairytale Destinations to Add to Your Bucket List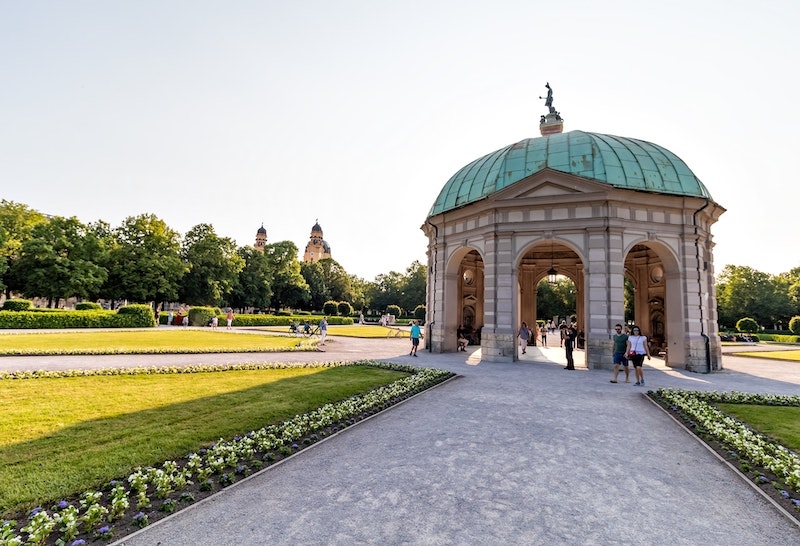 Thankfully, BBA evaluated Jules and decided she deserved the biggest scholarship they could offer, which was at 60%. "They gave me a 60% scholarship for a year of my studies. To give me another scholarship for the next academic year, they have to decide during the end-of-the-year exams. For transparency, the original tuition fee without a scholarship is around ₱360,000 per year," Jules explained. 
How you can support Jules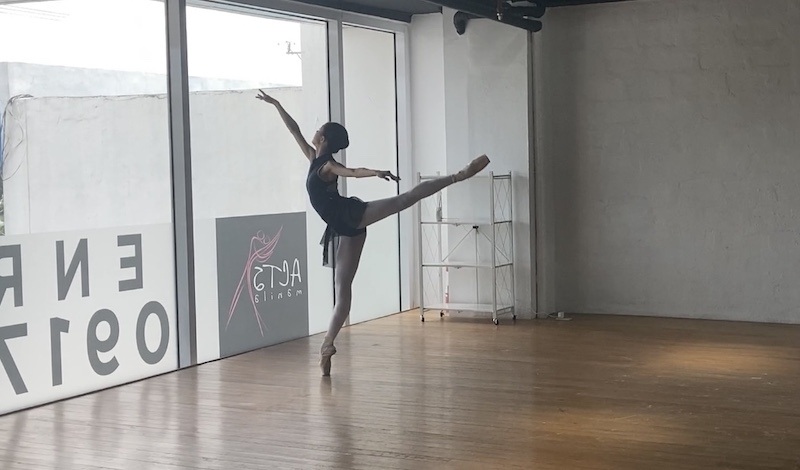 Once she finishes the program, Jules wants to become a professional ballet dancer in Europe and eventually help in spreading awareness and appreciation for ballet as an art. Not to mention, she would become a beacon of hope and inspiration for Filipinos delving into the arts.
However, despite her scholarship, there's still the question of her living and travel expenses. Jules' family has set up a GoFundMe account to help raise funds for her ballet journey. If you can support this inspiring Filipino ballerina, click here. 
What's next for Jules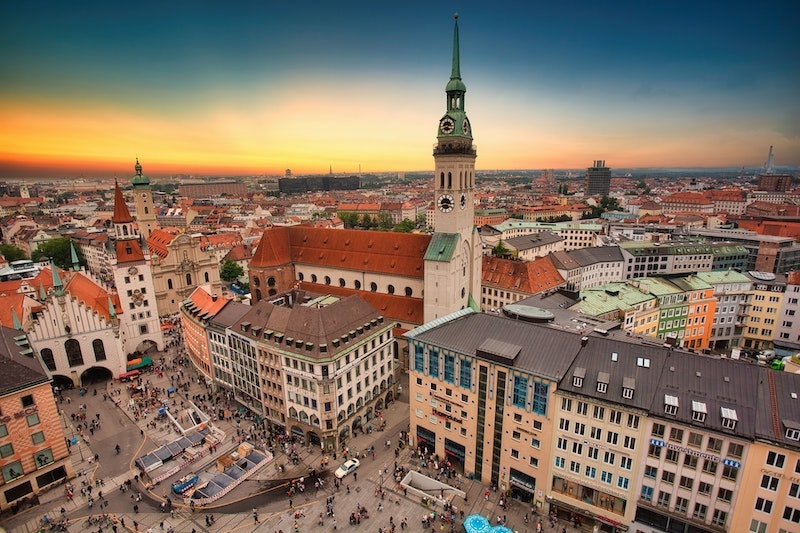 Jules starts a new chapter at the Bavaria Ballet Academy in September 2022. There, she will be learning from internationally-recognised dancers and mentors and performing together with the academy around Europe. When asked about what she's most excited about, Jules shares that she's eager to be part of the audience, too: "I'm mostly looking forward to watching the live performances of the prestigious dance companies around Europe. Also, I'm excited to explore the country and learn more about its rich art history whilst learning their language."
While dancing, she also hopes to expose herself to behind-the-scenes activities or administrative work. Jules believes that it's important to understand the process of how performances and competitions are built and managed.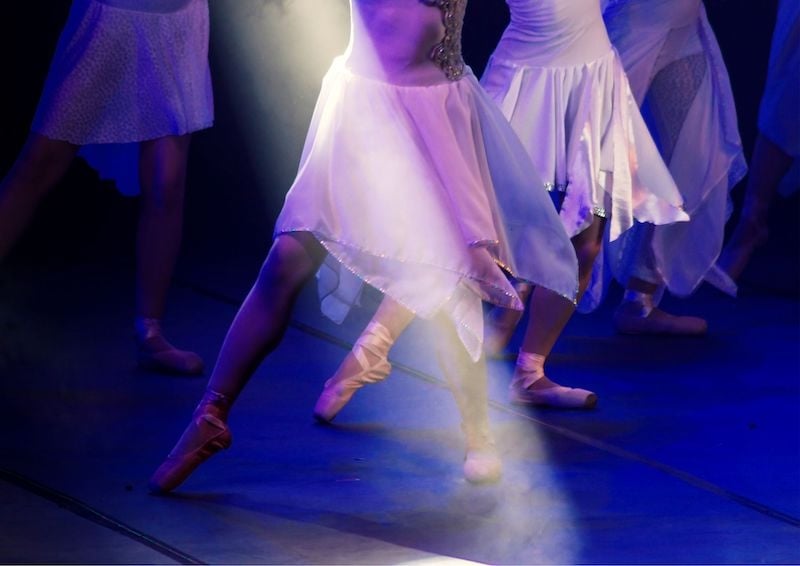 Let Jules' story encourage every other Filipino ballerina out there to pursue their passion regardless of the setbacks. Take it from Jules, "The dance industry is becoming more inclusive and there is less competition within the community compared to before. With this, I'd advise you to surround yourself with the right people and take advantage of how social media can be another creative outlet to be seen."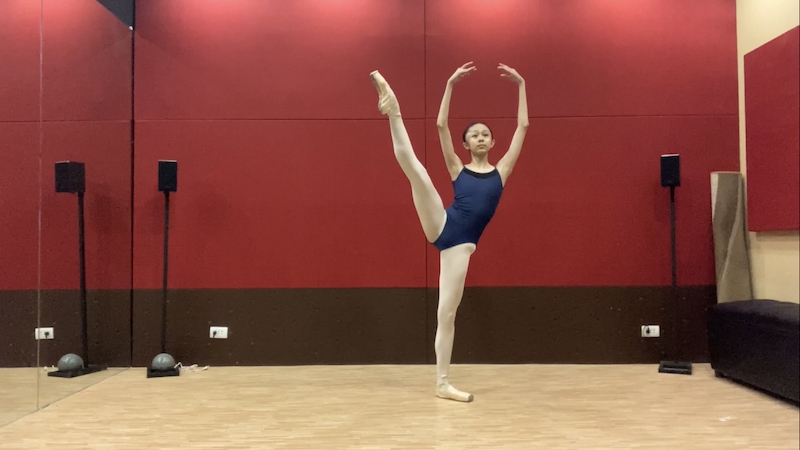 Also read: VaxCertPH: How to Get a Digital Vaccination Certificate
Indeed, online visibility is the key to success for many aspiring artists today. And when you follow journeys like that of Jules — who has become the first-ever Filipino ballerina to get into the Bavaria Ballet Academy — seeing the artist succeed somehow makes you feel like you share in their victories, no matter how big or small. 
---
Featured image credit (L-R): Juliana Gatapia; BBA-Bavaria Ballet Academy | Official Facebook Page