I wasn't born a good cook. Even though I've always been a foodie, I survived a solid 19 years without learning how to cook anything more advanced than hotdogs and instant noodles. My kitchen life turned around when I was accepted as an exchange student in Japan. Before sending us out of the Philippines, the program supervisors gave us one very intimidating task: Learn how to cook a Filipino meal. They said that, as part of our cultural exchange, our foster family would expect us to cook Filipino dishes for them.
As travellers, we have many reasons to learn how to cook basic Filipino dishes. Frequent travellers will find that nothing tastes as comforting as Filipino food. Whenever we're away from home, Filipino dishes always serve as a kind of security blanket.
Food also functions as a great relationship tool — it can act as a conversation starter, can build friendships,  and is a way through which we can share history and culture. On top of that, cooking meals at home is also generally cheaper than eating out all the time! Plus, many Filipino dishes have basic ingredients that you can find wherever you are in the world. This said, here are some staple Filipino dishes every Filipino traveller should master.
Also read: 15 Best Pinoy Potluck Food for Holiday Parties & Where To Get Them
1. Adobo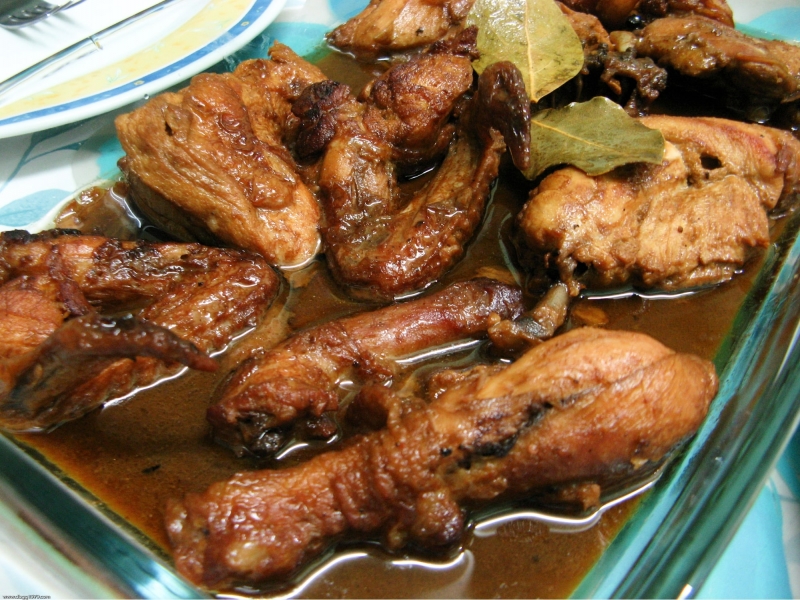 Number one on our list is adobo. It's the ultimate Filipino dish for every traveller because of its long shelf-life. Adobo is made mainly with vinegar and soy sauce, both of which prevent bacteria from growing. It's a staple for overnight beach trips or long mountain hikes, because travellers can easily pack it and eat it anytime worrying about spoilage.
2. Lumpia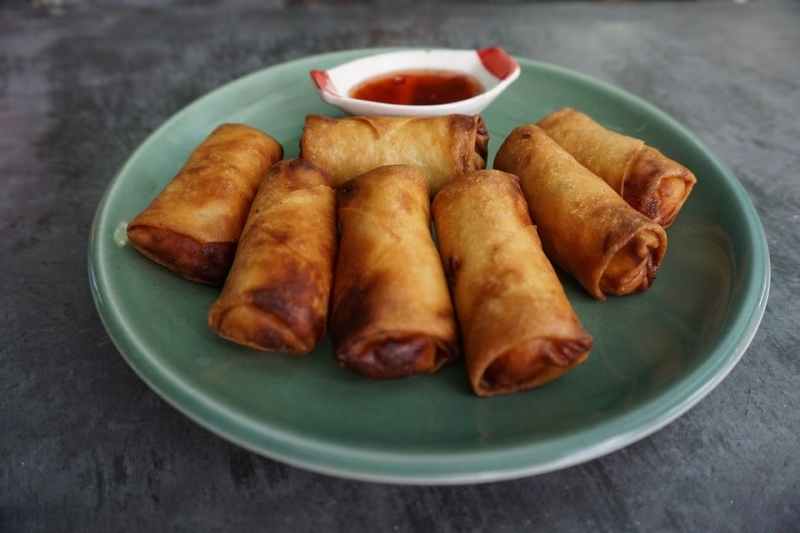 Almost every Filipino loves lumpia. There are many varieties to it! You can have it filled with meat, or you could also have an all-veggie lumpia. You can have it either fried or fresh, sweet or savoury. The great thing about lumpia is it's so easy to bring along with you as a snack. You can munch on it while you're touring around great cities.
3. Pancit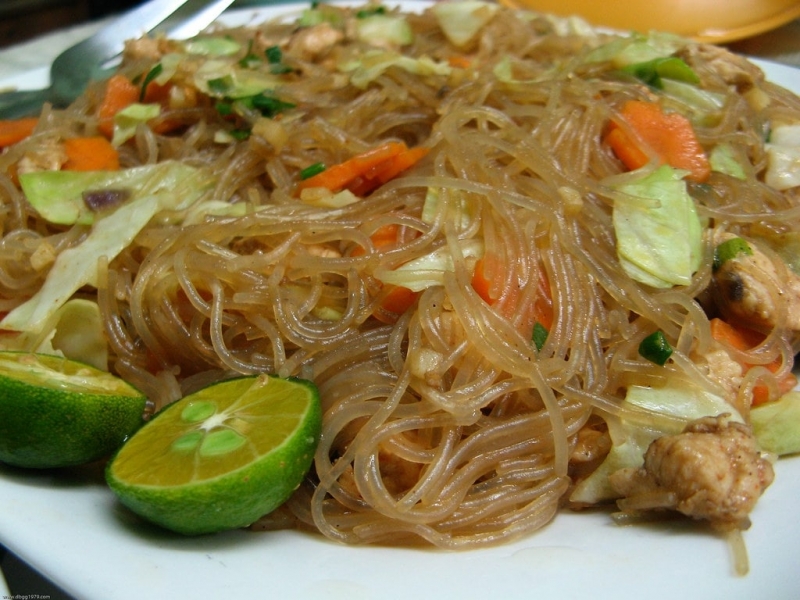 Pancit is the Pinoy's ultimate birthday dish. If you have foreign friends, it will be a lot of fun if you share this Filipino dish with them. Let them know about the belief that pancit brings long life!
4. Sisig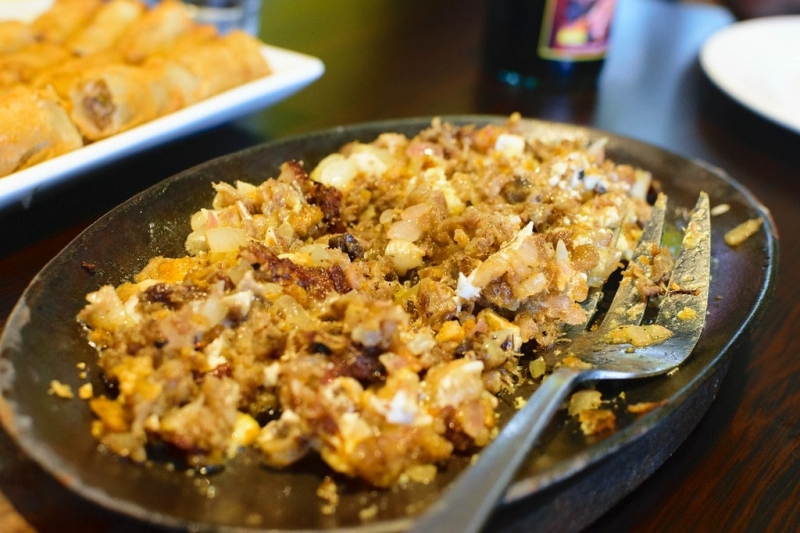 Going on a night out with a group of foreign friends? Or just having a fun night at a friend's place? Let them try out sisig — because no pulutan can ever match this sizzling goodness. Pork sisig is probably the most popular variety of this dish, but you can also experiment with chicken or fish. Don't forget to top it off with a fried egg! Yum!
5. Sinigang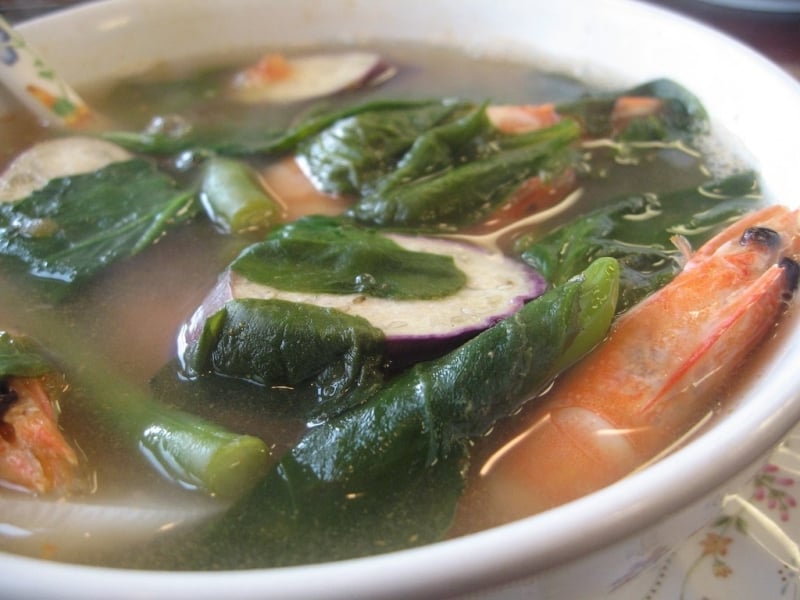 There's nothing better than a piping hot bowl of sinigang on a rainy (or snowy!) day. Easy to cook with the simplest ingredients, sinigang is a recipe every Filipino should learn. With sinigang, you can play with different flavours and ingredients. It's really easy to experiment with, so you won't have a difficult time making it even when you don't have access to the typical ingredients.
6. Silog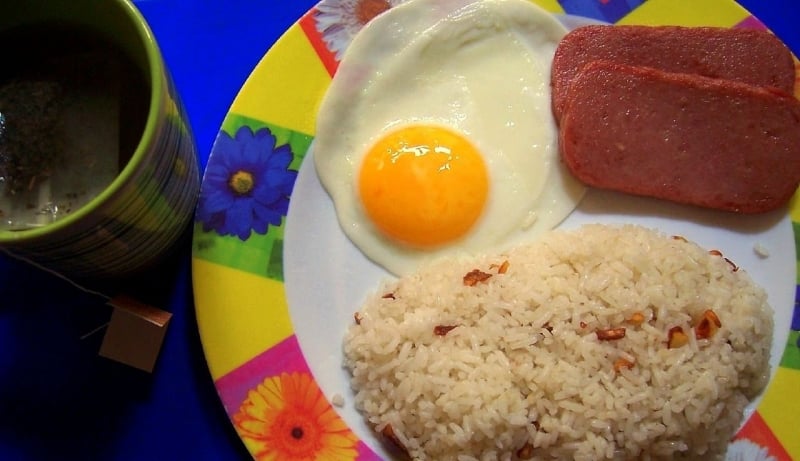 This might just be the most basic thing you should learn in the kitchen! Silog, or sinangag (garlic fried rice) and itlog (egg), requires the minimum amount of cooking skills, yet offers an undeniable Filipino flavour.
If you're booking an accommodation that allows you to use the kitchen, make sure you at least know how to cook silog. What's great is that you can pair it with anything — like tuyo, tapa, spam, corned beef, hashbrown, bangus — and have an amazing Pinoy breakfast! Have this mastered, and you'll surely survive long-term trips.
7. Bistek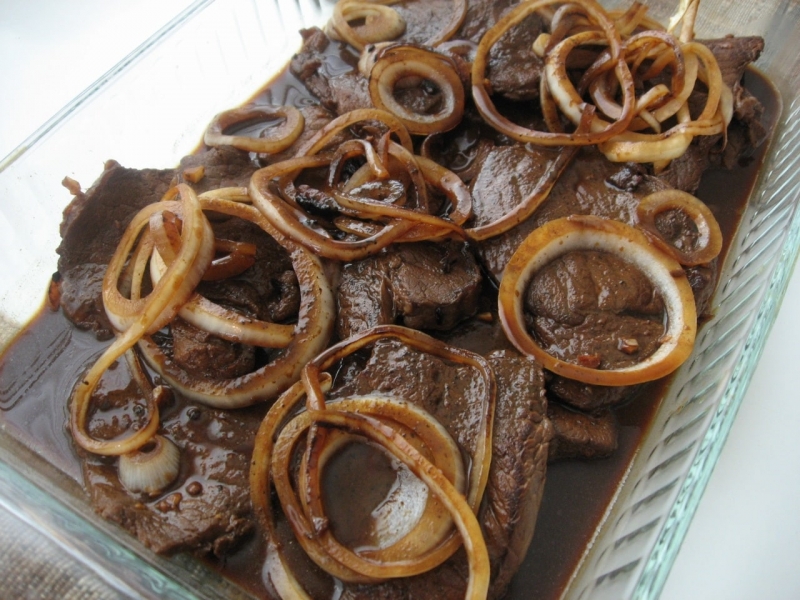 If you're craving for something a little meatier, then bistek is your best friend. Like adobo, bistek is a popular baon among Pinoys because it lasts long due to its marinade.
Bistek makes an especially beautiful Filipino dish, because its aroma alone is already reminiscent of a classic Pinoy home. Its long shelf-life and great taste are definitely a plus, but it earns a place in the top 10 because of its special ability to cure homesickness.
8. Cheese pimiento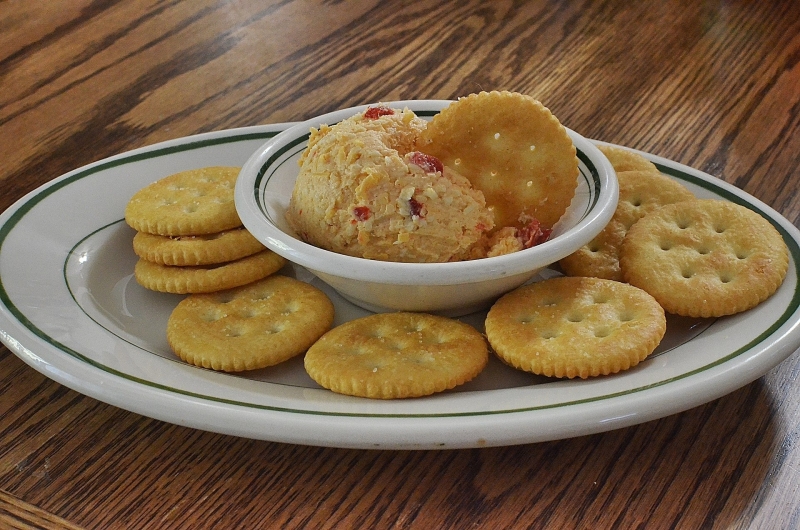 A good cheese pimiento sandwich is the perfect travel buddy for Pinoys who frequently roam around cities or try out heart-racing adventures.
There are several recipes to make the perfect cheese pimiento spread — in fact, many brands have come up with their own bottled versions! But if you want nostalgia to really hit you hard, try learning how to make your own. Fill your sandwiches with it, toast the bread, and enjoy your tasty snack on road trips, picnics, or beach trips!
9. Champorado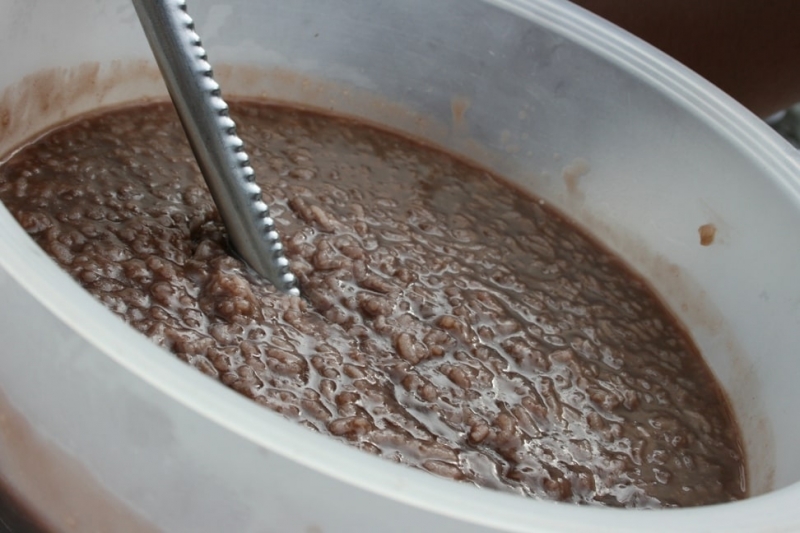 International flavours are exciting and all, but sometimes, you just want a trusty bowl of champorado for breakfast. Champorado has so many easy recipe variations, and if you're in for a long-term trip or want to share Filipino flavours with your foreign friends, then you should definitely learn how to make this.
10. Banana cue
One of the most famous street food items in the Philippines, banana cue is a sweet treat every Filipino traveller should ideally know how to make. You can either have it as a dessert, or bring it as a snack. It's pretty easy to make, too!
Also read: 10 Must-Try Food in Vietnam Fit for the Filipino Palate
These Filipino dishes warm both the stomach and the heart. If you don't know how to cook any of these yet, then you better start learning!