Whether we like it or not, online workouts are in, and live studio sessions are temporarily out. Even as a non-fitness enthusiast (the hardcore kind), I can only imagine how frustrating it must be to stop your usual training because of the current pandemic. It is, after all, not just meant to keep one in shape, but also scientifically proven to improve mental health. But guess what? None of us has to stop staying fit thanks to these experienced Filipino fitness trainers and wellness instructors. Here, we share several of them who offer online workout sessions, coaching, and training resources to get you in shape even from home!
Also read: 6 Home Workout Activities to Keep You Physically Fit for Your Next Trip
Filipino fitness trainers offering general workouts
1. Joseph Guevara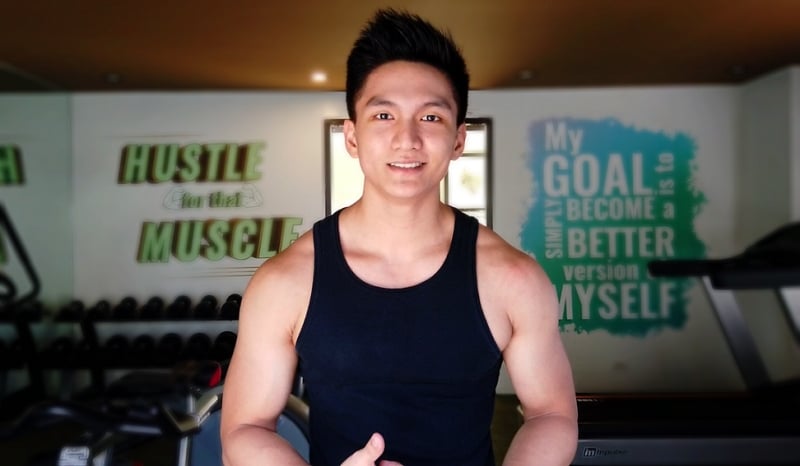 Not long ago, Joseph opened his start-up business, Givars Effect, while working as a sports scientist at a wellness institute. The project originally offered one-on-one coaching. But believing in the limitless potential of digital platforms, he transitioned online to provide personalised programmes that rely on improvised equipment. From time to time, he also shares nutritional advice to his clients to promote a more holistic approach to health and fitness. Just starting your fitness journey? Try his 30-day transformation challenge, which only costs ₱45 per day!
Know more here.
2. Alfredo Fucio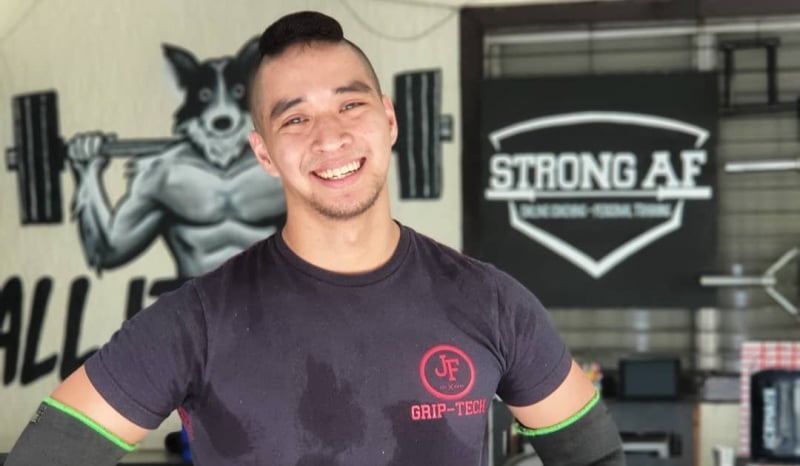 Alfredo is a fitness coach at Kinetix Lab who also does online coaching, wherein he mainly shares his expertise on general strength training and general nutrition. Currently, he hosts his own podcast called PhilosoFIT (root word: philosophy, because Alfred happens to be a Philosophy graduate). It's now available on both Spotify and YouTube!
Know more here.
3. Culver Padilla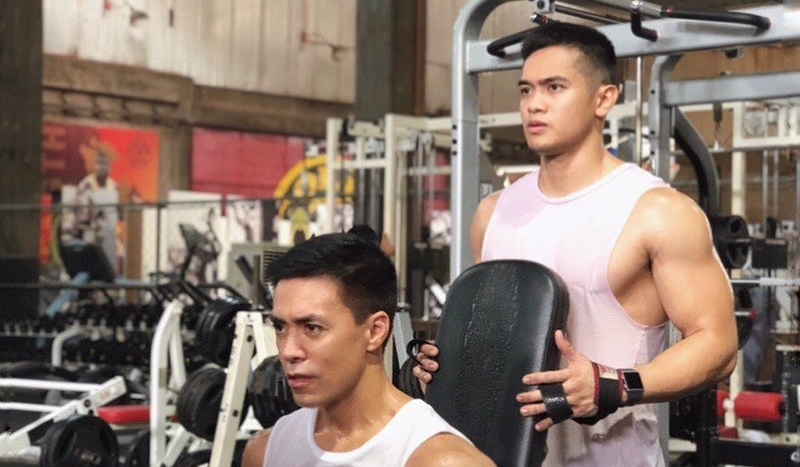 An advocate of sustainable fitness, Culver already started his online motivational coaching a few years ago. At the moment, he's seen conducting regular workout sessions together with wife and fitness partner Debbie via Zoom. Every now and then, he'd also upload workout videos and tips on his official Instagram page, great for those who prefer to learn on their own!
Know more here.
4. Julia Sucgang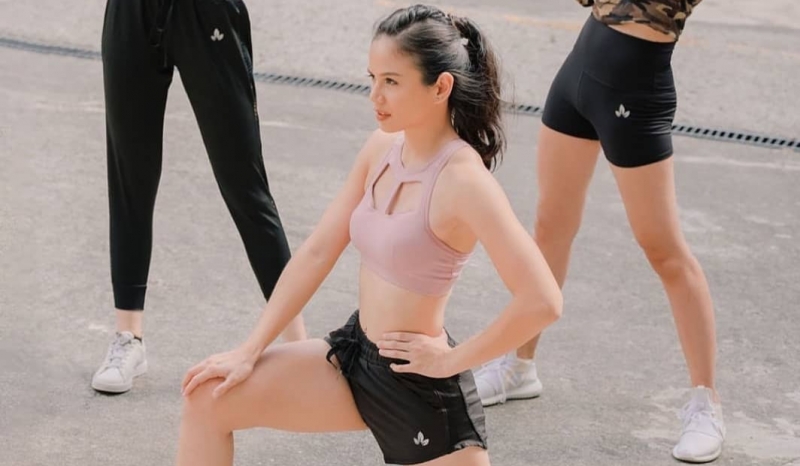 Aside from doing online full-body workouts as a Cosmo Cam Crew, transformation coach Julia Sucgang has been conducting workouts with a purpose. Her most recent appearance was a live workout session with partner Enzo Bonoan hosted by Lazada and non-profit organisation 2KK Tulong sa Kapwa Kapatid. You can also send her a DM to avail of her online coaching service!
Know more here.
5. Bern Llanes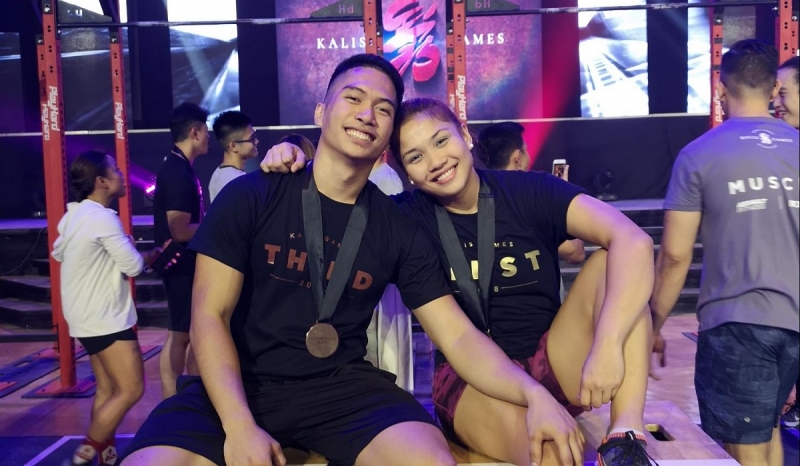 Along with his partner, Michelle Del Rosario, Bern teaches the online classes at Republika Fitness Online. It's a start-up aiming to specifically help those in quarantine stay fit and healthy. With their background in competitive and lifestyle programming, they provide functional bodybuilding and conditioning workouts called Galaw Republika every Monday, Wednesday, and Friday on Zoom. The programme is scalable to all fitness levels, too!
Know more here.
6. Irish Planes-Futalan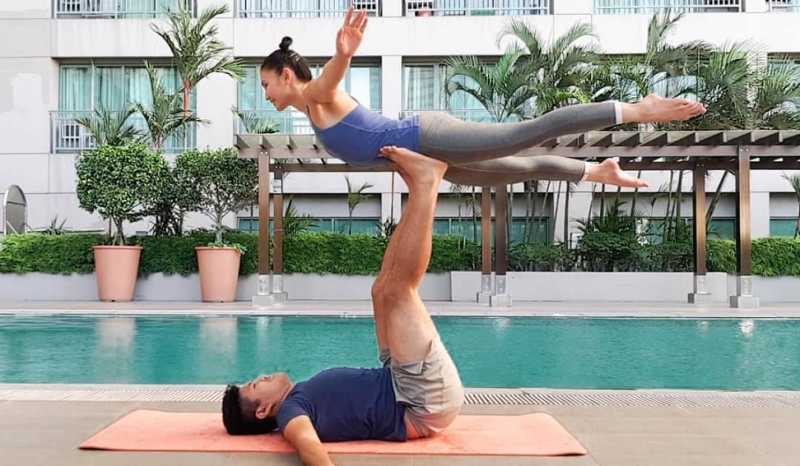 A former Philippine trampoline gymnast, Irish recently took to social media to provide fitness lessons. Her services include strength and stretch classes starting in May, which she describes as high-intensity routines that aim to lean and lengthen one out. She's also been busy posting fitness knowledge and routines on a page called With The Futs. She shares it with her husband, Jay, who's an accomplished strength and conditioning coach himself!
Know more here.
7. Ida Paras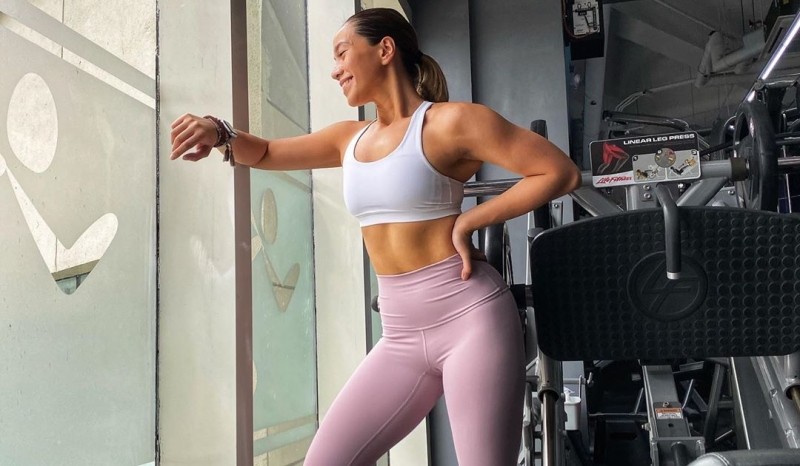 Ida co-founded The Movement Studio, which specialises in both cardio and strength training tutorials. Right now, the studio is offering the Sweat Home XSTREAM workout led by its movement coaches including sisters Kyla and Lexi Gancayco, Hannah Bacani, and Ida herself. Besides unlimited sessions for a month, part of your payment will also go to a COVID-19 initiative — so you can stay active while also supporting frontliners! Ida also posts pre-recorded workout videos on her personal Instagram, as well as on TMS' official account.
Know more here.
8. Mike Lagdameo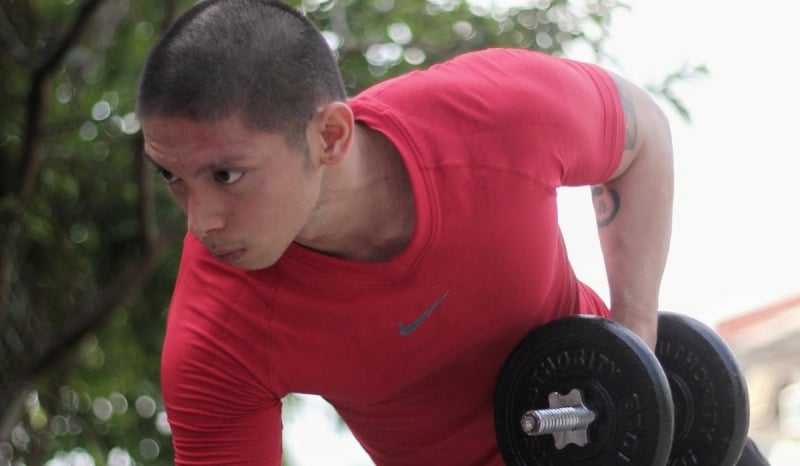 Mike is both a certified personal trainer and fitness nutrition specialist. Sometime in March 2020, he started giving a home-based workout programme with video demonstrations, a nutrition guide, and coaching. Since then, he's been teaching Facebook workout classes with his team of passionate Filipino fitness trainers. He also regularly shares some of his fitness tips on his social media pages so everyone can stay fitness-inspired from home.
Know more here.
9. Louie Mendoza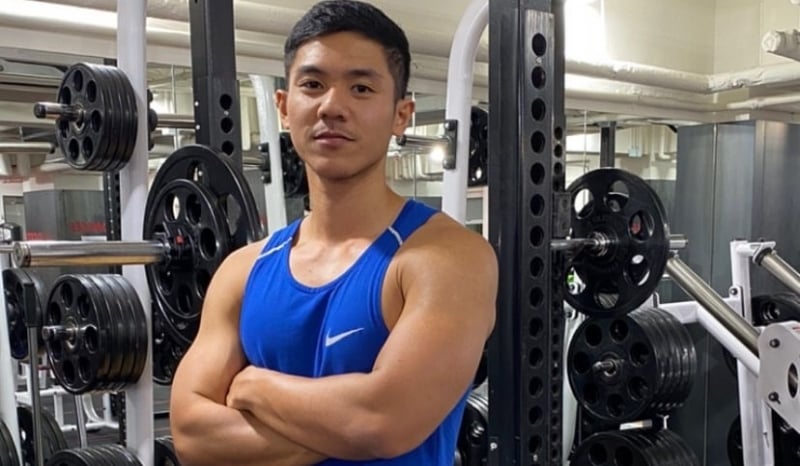 Prior to coaching online, Louie used to work as a full-time fitness coach in Manila. He then moved to Hong Kong, where he now gives online group workout sessions and nutritional support under a studio called Ultimate Performance Hong Kong. Composed of world-class body composition experts, the fitness studio boasts of unparalleled exercise programmes tailored to each individual.
Know more here.
10. Hans Braga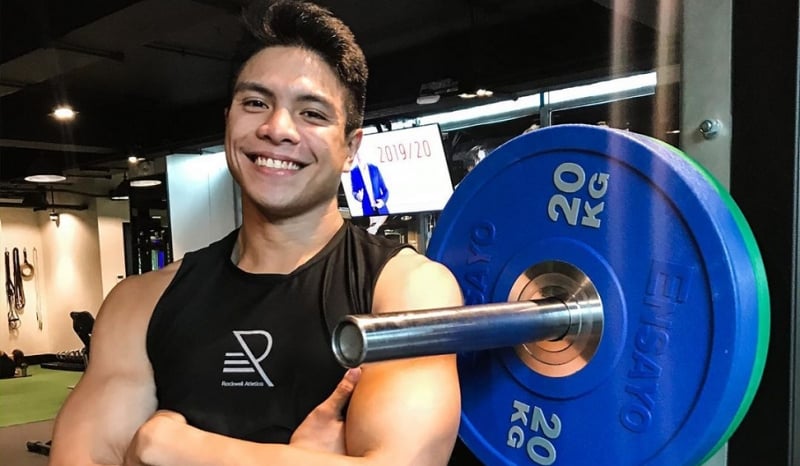 Not just an events host, fashion model, and actor, Hans Braga is an up-and-coming fitness instructor working for The Movement Studio and Rise Nation Philippines. From May 2020, he'll also be collaborating with Shopee for online workout classes. Catch him at 11am every Monday, Tuesday, Thursday, Friday, and Saturday on Shopee Live!
Know more here.
11. Nestor Serrano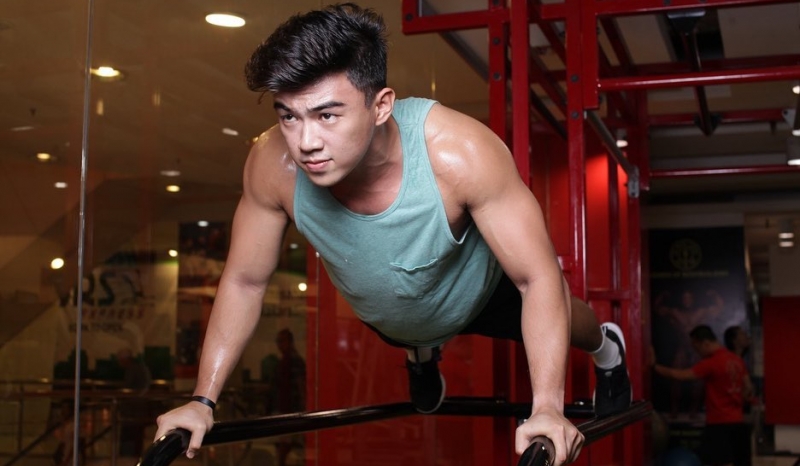 A trainer for four years and counting, Nestor (or Coach Thor) is no stranger to the field of fitness with numerous titles under his belt. Currently affiliated with Gold's Gym, he started his online coaching business in 2019 by sharing his workout and meal plans with his clients, who he says have only "limited time to go to the gym". The workouts involve using available home equipment while the meal plan focuses on flexible dieting.
Know more here.
12. Marielle Baylocon-Roxas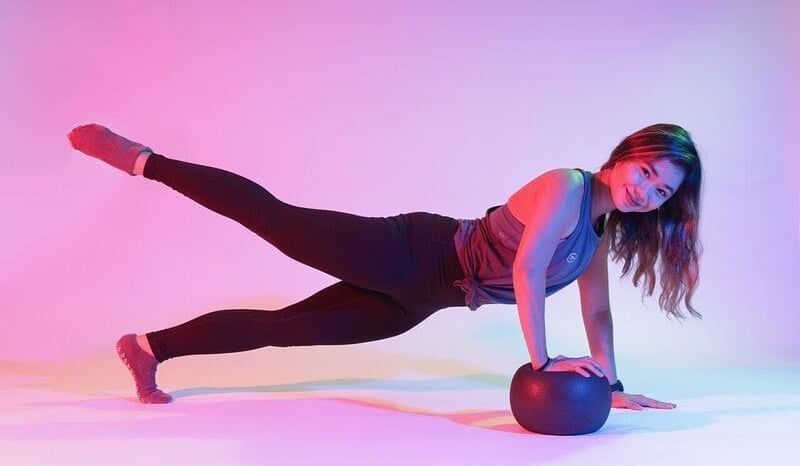 Like other Filipino fitness trainers on the list, Marielle currently uses her personal Instagram page to do fitness classes. On four days a week, she teaches full-body workouts, recovery strength, and mobility for about 30 to 45 minutes. She's also affiliated with Physique 57 Manila, which specialises in body-sculpting workouts also offered online during the quarantine period.
Know more here.
13. Rei Grengia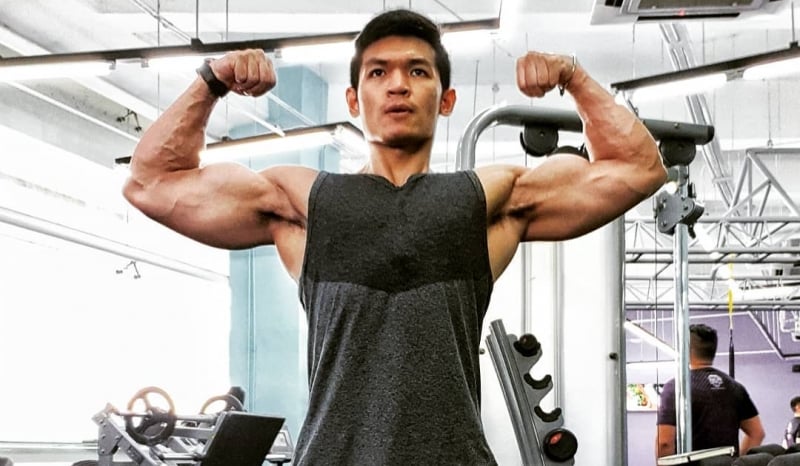 Rei has been offering one-on-one personal training at an Anytime Fitness branch in Shaw Boulevard. After seeing that it's doable (plus getting tons of inquiries from his clients), he eventually started an online coaching service which includes a bulk programme good for one year and a cutting programme good for up to six months. Right now, he makes do with sharing his workout videos and talking about fitness topics on his social media pages.
Know more here.
14. Albert Lorenzo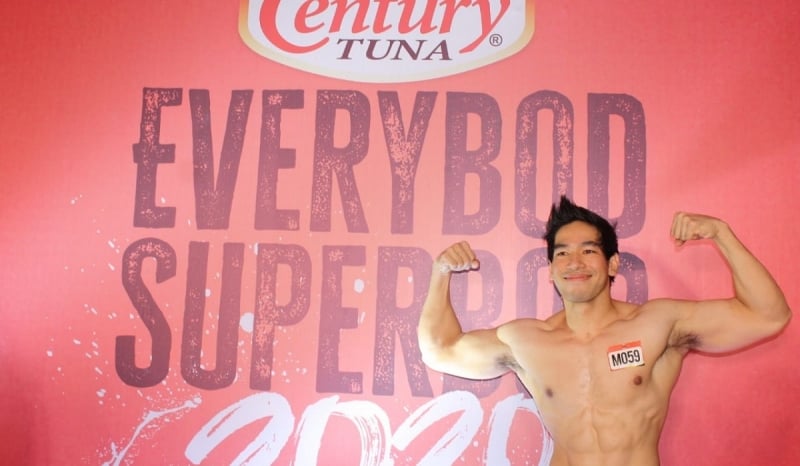 Men's physique athlete Albert Lorenzo is the man behind #TeamATL, which offers virtual home workout routines. With 10 years of experience in the industry, this fitness professional is also a personal trainer to various local celebrities. On top of workouts, he provides clients with a health assessment, a meal plan, and a weekly programme. You can also subscribe to his YouTube channel to learn from his free workout videos!
Know more here.
15. Noel Agra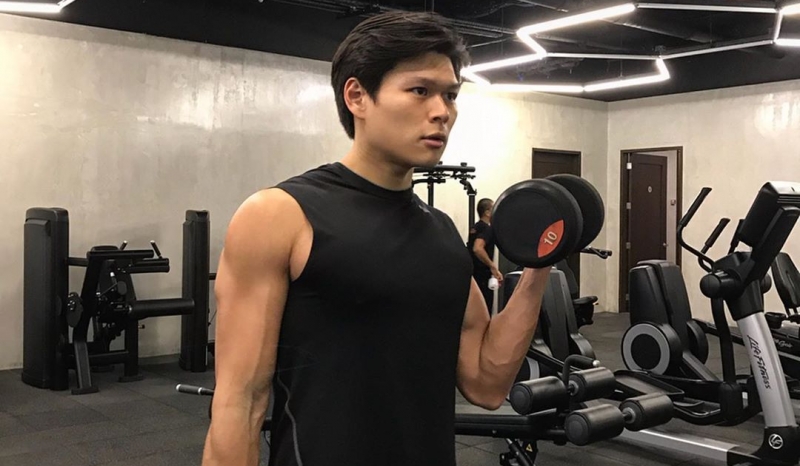 A jump rope master and ambassador for a physical fitness centre called Pretty Huge Obstacles, Noel can often be seen sharing his techniques through online classes. Aside from workouts, he does live webinars via Facebook under Team Impack, which he co-founded. There, you can learn fitness tips useful for the quarantine period.
Know more here.
Filipino fitness trainers offering yoga, cycling, and more
16. Cara Jose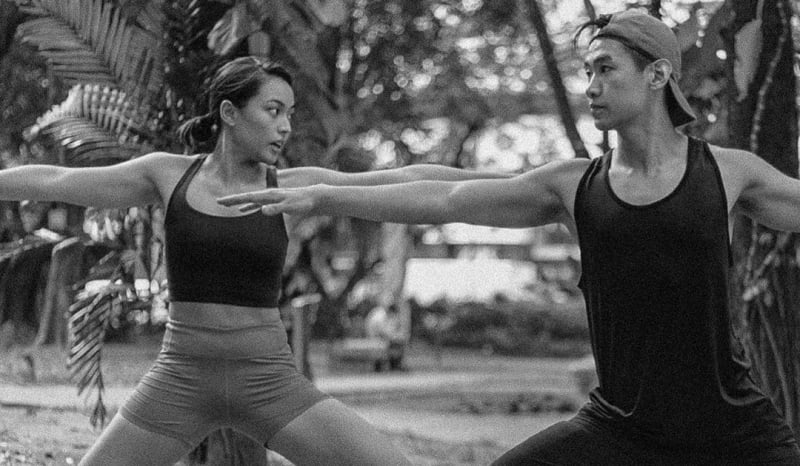 Cara co-founded Other Movement, a yoga studio which just recently launched the Philippines' first-ever online fitness platform. It streams unlimited live classes hosted by the studio's amazing roster of yoga instructors. What's great about the platform is that it allows you to watch playbacks of the yoga and fitness classes, just in case you miss one of their live streams! It's also worth mentioning that the classes cater to all levels of yogis, so you'll feel right at home.
Know more here.
17. Alex Chan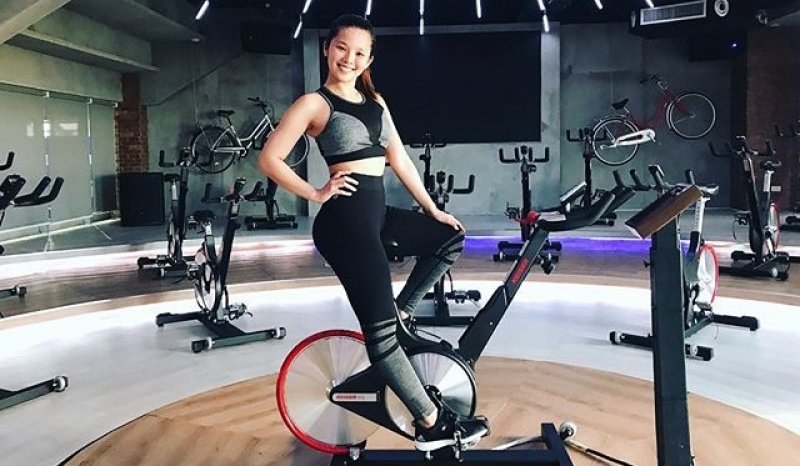 A dancer and online fitness instructor in one, Alex does indoor cycling classes at The Upper Deck. It's a lifestyle and fitness centre based in Pasig City. At the moment, though, she, along with other in-house trainers of the centre are offering their services online via its official Instagram page. General strength training not your thing? Watch Alex's indoor cycling sessions!
Know more here.
18. Rachel Bonifacio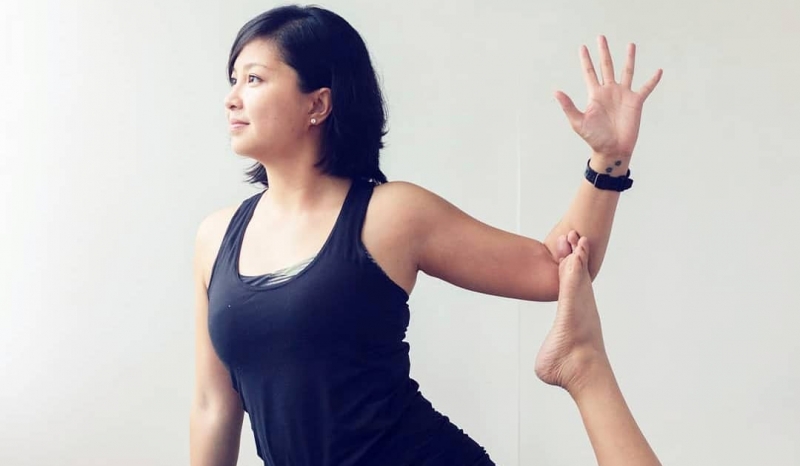 Rachel started practising yoga in 2011 mainly to relieve her flatback syndrome and lumbar spine compression. Now, she solely owns a studio called Treehouse Yoga Philippines, wherein she, along with her team of yoga instructors, provide daily online classes via Zoom. You have to try their Vinyasa Flow and Beginner Ashtanga sessions!
Know more here.
19. Tabitha Jamlang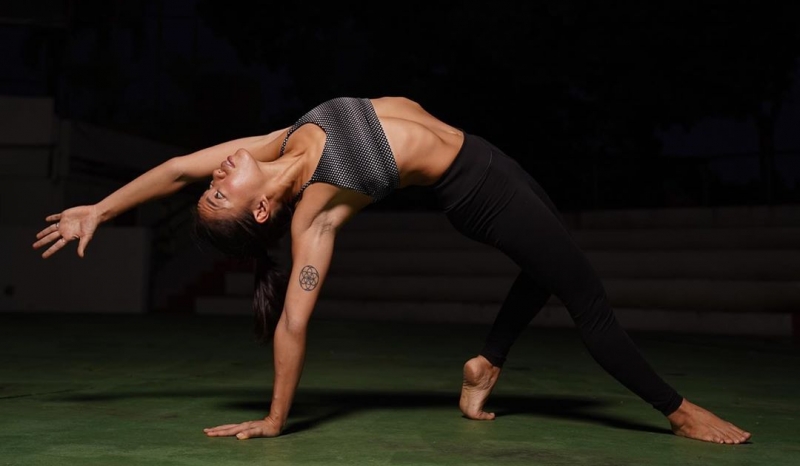 Tabitha's Instagram page reads "healing through movement, breath, meditation", which are the core of her online yoga classes. She teaches every Tuesday, Thursday, and Saturday via Instagram. Otherwise, you can watch her free yoga videos on YouTube, which include showing how to do an Ocean Flow Yoga and the Hatha Sun Salutations that's perfect for beginners!
Know more here.
20. Blanne Anne Acosta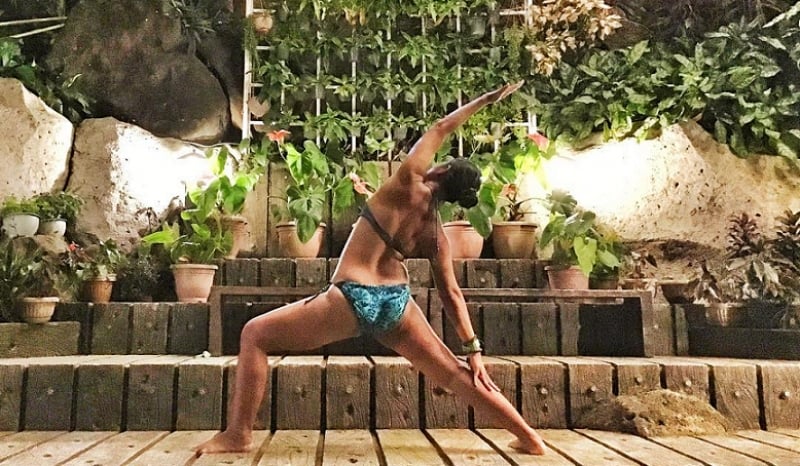 A certified yoga instructor, Blanne is one of the senior teachers and Filipino fitness trainers at YogaHub Cebu who has actively participated in a variety of yoga-related workshops internationally. Since April 2019, she has started giving live yoga classes regularly via Instagram for free! Occasionally, she also goes live to answer her followers' questions about yoga, which would be a great start for anyone wanting to start a more fit and healthier lifestyle.
Know more here.
21. Cam Lagmay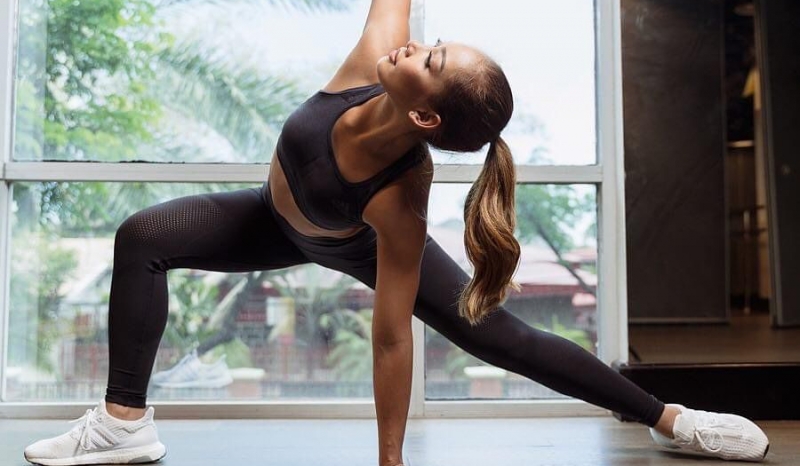 Having been actively involved in the fitness industry for many years, Cam uses her dance background to host an online dance fitness party with 808 Studio, known as the first boutique dance fitness studio in Manila. The classes even come with a live DJ for added fun! Cam also co-stars with fellow UP alumna Sam Corrales in live virtual workouts with Adidas. These classes are for the benefit of Frontliners PH.
Know more here.
22. Kevin Patrick Antiquera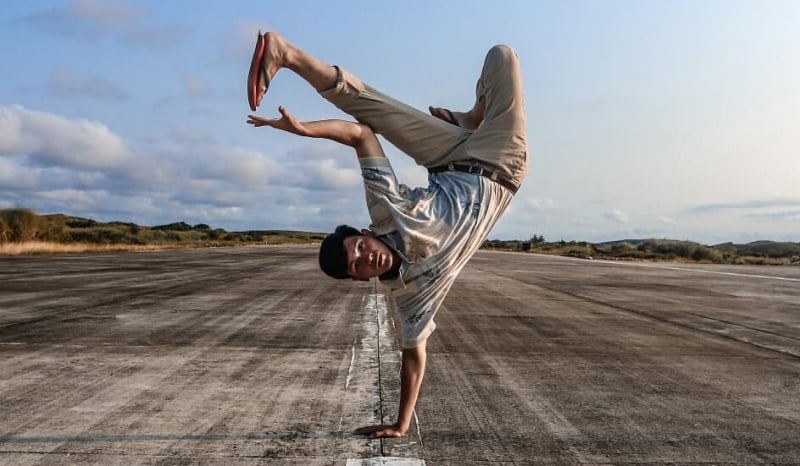 Kevin is the owner and a choreographer of SixSteps Creative Studios, a dance school based in Muntinlupa City. If not managing the school, he's most likely at the G-Force Dance Center teaching aspiring dancers. In late March 2019, Kevin started a free online dance class on his Facebook page. Beginners and intermediate dancers are all invited!
Know more here.
23. Bea Tabuñar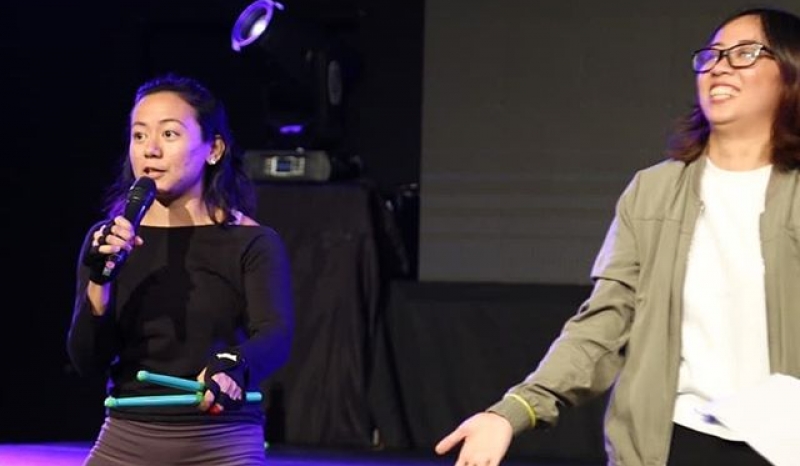 Specialising in Yin Yoga, Vinyasa Yoga, and Inferno Hot Pilates, Bea actively conducts virtual group and private sessions. Usually under City Club and Rebel Yoga (where she works as Studio Manager), these classes take place six days a week via Zoom. Recently, she also opened a youth-oriented programme called Generation Pound, which combines exercise and interactive activities for young learners.
Know more here.
24. Kristina Sy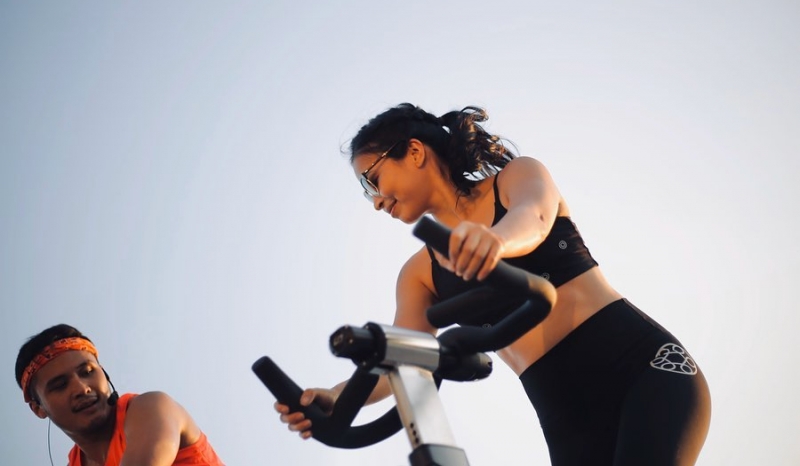 Kris is one of the founders and instructors of Electric Studio Cycling, the "first indoor cycling boutique in the Philippines". With its team of professionals, the studio offers bike classes through Instagram and Zoom. Don't have your own indoor cycling bike? You can rent one of the studio's bikes along with cycling shoes and weights for a fee. They also launched their Workout & Help Out programme, which gives online classes to help raise funds for those in need.
Know more here.
25. Aya Pascual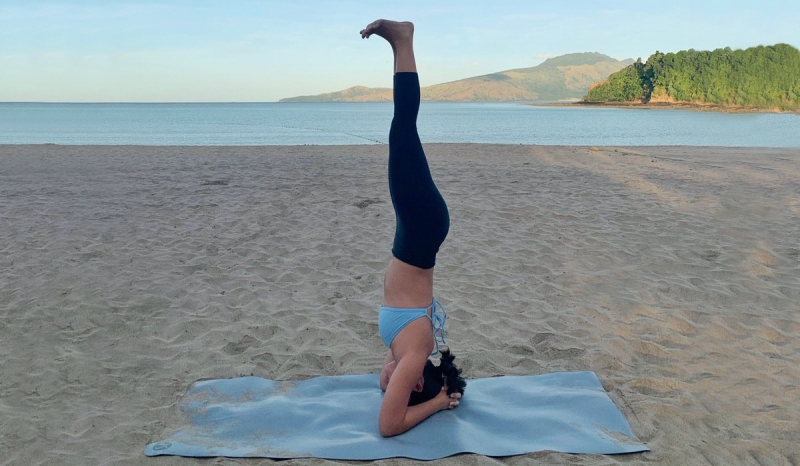 Having recently acquired her certification, Aya has been teaching one-on-one, private group, and free community yoga classes non-stop. These classes (which will soon be part of her donation drive for frontliners) mainly focus on linking the breath with the movement. To top it all off, this young yoga teacher-slash-architectural designer posts instructional and inspirational content on her newly launched Instagram page.
Know more here.
Also read: Yoga From Home: 5 YouTube Shows to Relax Your Mind, Body, and Soul
Ready to get (back) into shape? Be sure to check out these experienced Filipino fitness trainers online. Even from the comfort of your home, it goes without saying that health and wellness should be at the top of your priority. As is eating healthy, drinking healthy, and sleeping properly!