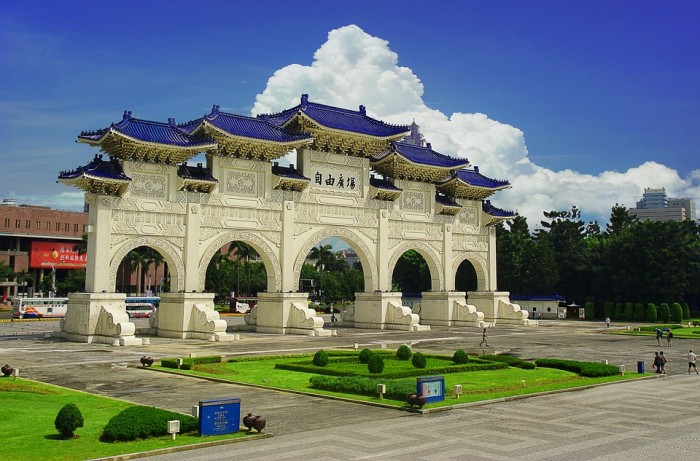 I know what you're thinking: "Why Taiwan?"
It's the first thing people asked me when they learned I'd be visiting the country. How do I even answer that easily?
For starters, Taiwan is one of the closest countries to the Philippine archipelago. It takes two hours at most to reach this little East Asian country. That's just like flying to a province in Visayas or Mindanao if you're coming from Manila! And yet, it's one of our neighbouring countries rarely frequented by Filipinos.
A country filled with kind locals, cheap yet delicious delicacies, and exciting night markets, there's really no reason not to include Taiwan on your travel bucket list.
Also read: 7 Scenic Destinations in Taiwan for Nature Lovers
So really, the simplest answer I can give to people asking why they should visit Taiwan—"Why not?"
How to apply for a Taiwan tourist visa
[UPDATE]: Taiwan's visa-free policy for Filipinos is extended until 31 July 2019.
When applying for a tourist visa, you have the option of doing it yourself or hiring an agency to do it for you. If you decide to go through the application process on your own, fret not because it's fuss-free as long as you have the proper documents.
Step 1: Fill out the online visa application form
The first thing you have to do is to fill out the online visa application form and print it out. Head on to https://visawebapp.boca.gov.tw to proceed with the application.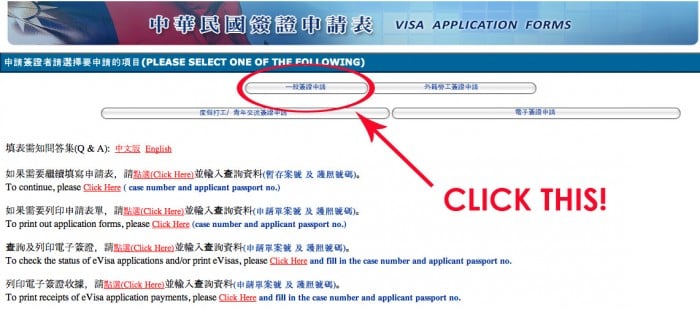 Check out these guidelines when filling up the form.
After completing the form, make sure that you submit it along with the other requirements within 15 days. By the end of the online application process, you'll also be reminded until what date you can use the application form. If you fail to submit it before the indicated date, you'll need to redo the application before heading to the embassy.
In my case, I filled out the form the night before I applied for my visa.
Step 2: Prepare for the necessary documents for your visa application
Here are the basic requirements when applying for a tourist visa:
Online Visa Application Form
Two (2) passport size photos with white background (1.5"x2")
Passport valid for six months*
NSO-issued birth certificate
If applicable, NSO-certified marriage contract
If employed, certificate of employment
Photocopy of company ID
Financial statements (e.g. bank book, bank statement, bank certificate, ITR)**
When travelling on business, you might also be asked to submit the following:
For business owners, Certificate of Business Name Registration and SEC Registration
For employees, Certificate of employment
Invitation letter from the company that will sponsor your trip, complete with a Chinese letterhead and a clear outlined purpose of visit
A request letter from the applicant's company
Submit both the original and photocopy of all documents. They will return the original copies, such as the birth certificate, upon the release of the visa.
Documents such as flight itinerary and hotel bookings are optional, but you can prepare it just in case.
* Make sure to also include old passports showing your previous travels, and visas from other countries.
** You do not have to submit all the stated financial statements, though you are welcome to do so. I only submitted a bank statement and still managed to get my visa application approved. But it's still your prerogative and how much risk you're willing to take.
Step 3: Submit your requirements in  person
Once you've completed all the requirements, go to Taipei Economic and Cultural Office located at 41F Tower 1 RCBC Plaza, Ayala Ave, Makati, 1200 Metro Manila to submit your application.
The filing of application can only be done from Monday to Friday, 8:45 AM – 11:45AM. Though they do have a cut off, they still accommodate the applicants in line even past 11:45 AM. Just get there early to avoid the queue, and be attentive to your queue number. If you happen to miss your turn, you'll be sent  back to the end of the line.
The visa fee depends on the visa type you're applying for. Check out the table below for details: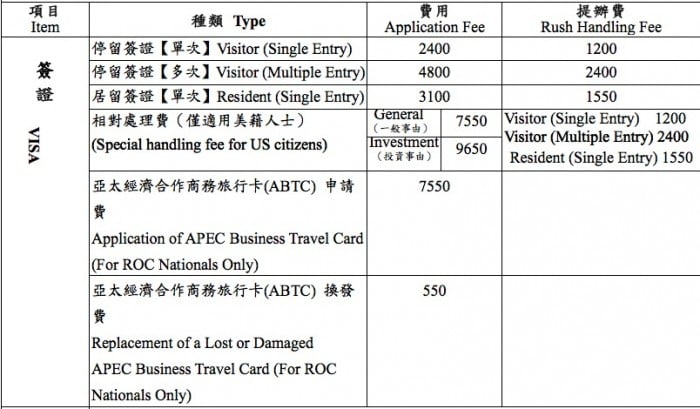 Step 4: Go back to claim your visa after three working days
After filing your application, saying your prayers, and lying listlessly on your bed every night, the only thing left to do is to claim your visa. Processing for a regular visitor visa takes 3 working days, but when you pay for the expedite processing, it only takes a day.
Releasing time is every Monday to Friday, 1:45PM to 4:45PM.
Visa-free for select Philippine passport holders
Some Filipinos are lucky, because they no longer have to apply for a tourist visa. Philippine passport holders who have a valid visa or a resident visa issued by U.S.A., Japan, Canada, United Kingdom, Australia, New Zealand, and the Schengen Convention countries are automatically eligible for the visa exempt program.
If you're one of them, you only need to visit https://niaspeedy.immigration.gov.tw/nia_southeast/ and apply to the "Advance Online Registration System for the Visitors of Nationals from Five Southeast Asian Countries to Taiwan," in which you'll be given an Authorization Certificate. You'll be presenting this certificate at immigration, both in the Philippines and Taiwan.
Once you've claimed your visa, it's time to go exploring!
Transportation in Taiwan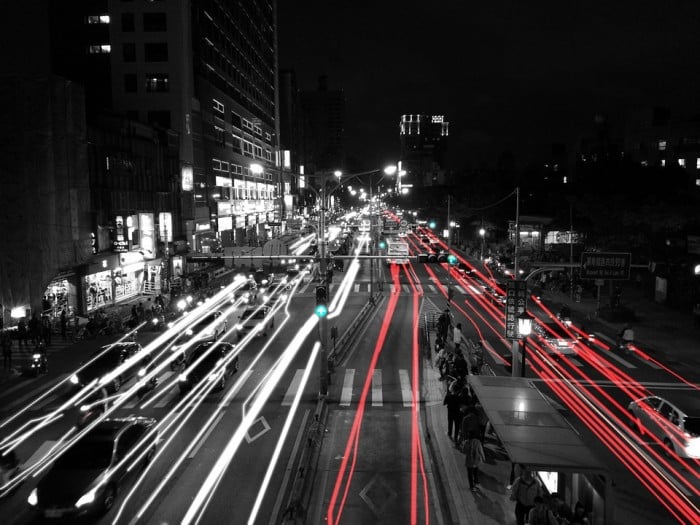 Before you go wandering, it's best to understand how you can get around the country first. Don't worry, it has an amazing public transportation system that can be one of the reasons you'll fall in love with the country.
From Taoyuan Airport to Taipei
When coming from Manila, most flights are likely to land at Taoyuan Airport. So there may be various destinations around Taiwan, but first timers will most likely focus on Taipei first. So we'll focus on the travel between this airport and the country's capital.
Taoyuan Airport is still outside Taipei, but travelling to the city is quite easy. There are various modes of transportation that aren't just cheap but also convenient.
Also read: 7D6N Taiwan Itinerary Covering Taichung, Tainan and Taipei
Via Airport Bus
From the arrivals lobby, proceed to the lower level for the bus stops. There are numerous bus ticketing booths in the ground floor, but to buy a ticket to Taipei, look for the Kuo-Kuang Motor Transport, or Kuo-kuang Line. Take Bus 1819 to reach Taipei Main Station, where you can make the necessary subway transfers.
To read a comprehensive list of routes, check out this guide.
Via Airport Taxi
Airport taxis are available 24 hours every day. You can find it at the west side of Terminal 1 and 2's arrival lobby. Fares are meter based, but highway tolls are paid separately. For inquiries, direct your call to +886-3-3982832.
Via Car Rental
If you intend to drive around Taiwan, you're in luck because car rental service can be found right at the arrival lobby of both Terminal 1 and 2. Chauffer services are also offered.
Taipei Metro: Efficient public transportation around Taipei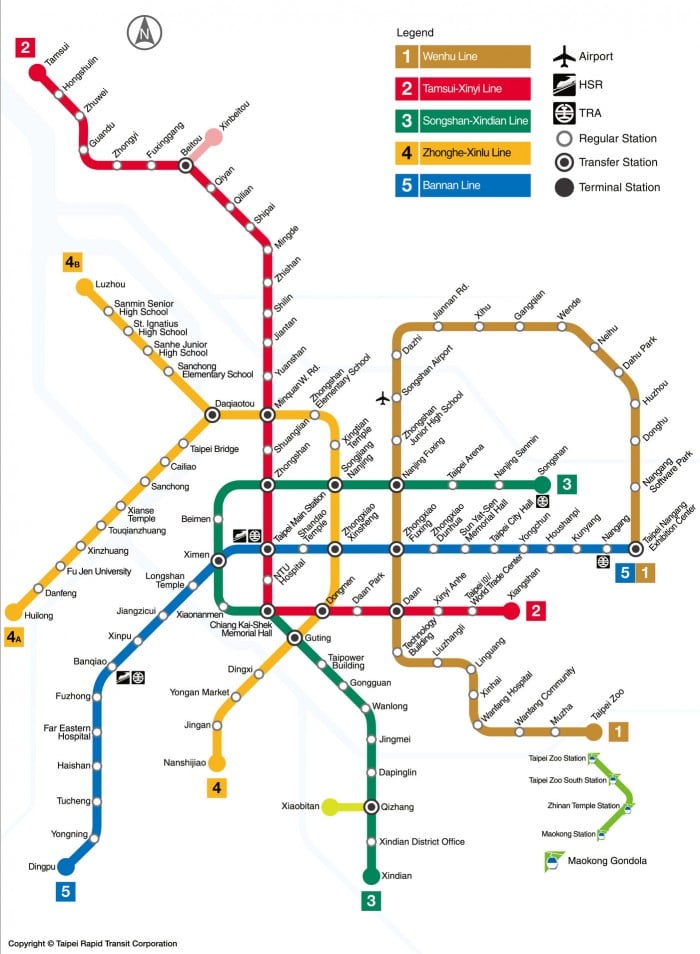 Image credit: Taipei Metro
Taipei's subway system is incredibly organised and easy to navigate that even newbies will find it convenient. Even during our first visit, we didn't have a hard time navigating the subway lines. It's never too crowded even during rush hours, and no matter how busy, priority seats are reserved for seniors, pregnant women, and kids.
There are five lines we'll simply call Brown, Red, Green, Yellow, and Blue lines. It doesn't just cover Taipei, but also the outskirts of the city such as Tamsui and Tucheng District of New Taipei City.
The subway stations are also quite near each other, that even when getting lost, you'll find a close subway station.
Taipei Buses: Travelling in and around the capital
If you want to go anywhere outside of Taipei, you can simply head to the Taipei Bus Station, proceed to the ticketing booth or information centre, and tell them where you're going.  We did it a couple of times (when going to Yehliu Geo Park and to  Taoyuan Airport) and never got lost! Though of course, it's still better to be prepared and have an idea which bus number you should take to reach your destination.
This bus route table is comprehensive enough to tell you which bus to take to any point in Taiwan.
Taipei's Easy Card

Image credit: EasyCard Corporation
What makes travelling in and around Taipei incredibly convenient is its centralised payment method—the EasyCard.
The touch-and-go card can be used when boarding buses or trains. You can even use it in the provincial buses! It's also a lot cheaper compared to using single journey tokens in subways, or paying cash in bus rides. The best thing about it? It can be used in all of Taiwan!
The EasyCard can be purchased via automated machines in many subway stations. But to be sure, head to the busy ones—or  the ones with transfer lines—to buy your card. It's also reloadable in all subway stops!
The card only costs NTD 100 (PHP 140) and requires at least NTD 100 deposit. And once you no longer need the card, the card along with the balance can be refunded.
Also read: How to Travel Taiwan on a Budget
Gastronomic adventure in Taiwan
There's no denying that Taiwan is the place-to-be for foodies. From its wide range of night markets to its thousands of specialty and cosy coffee shops, the country is perfect for food exploration.
The selection of restaurants and night markets is so wide that it'll be difficult to decide where to eat. The following establishments and markets are good places to start:
1. Shilin Night Market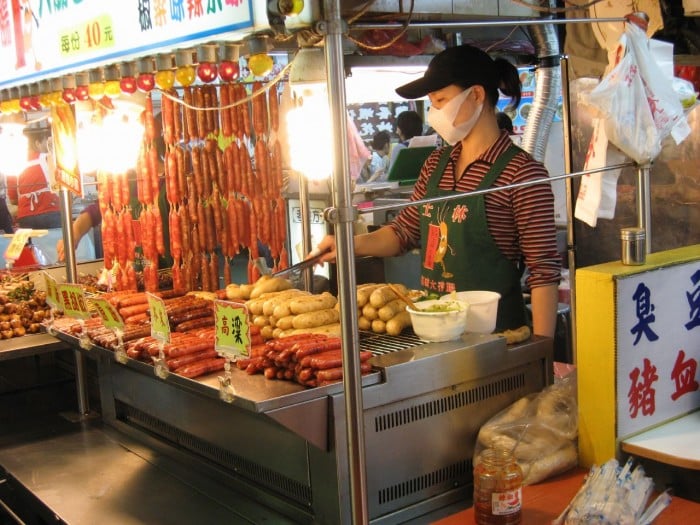 Image credit: Kimberly Vardeman
There are so many night markets in Taipei alone, and not going to one is like robbing yourself of everything good and yummy. Shilin Night Market is arguably the biggest night market in Taipei. Here, you can order 9 pieces of xiao long bao for as low as NTD 100 (PHP 140)!
For a street food adventure, you can also try Ximending, Raohe Night Market and Danshui Old Street.
Nearest subway station: (Red Line) Jiantan Stn.
2. Din Tai Fung
Nothing beats the original, right? Though there's already a newly opened branch in Manila, make sure to drop by the place where the magic started. You can either head to the original location at Xinyi District or visit the one at Taipei 101.
Address: No.194 Second Section, Xinyi Road, Taipei 111-0021, Taiwan
Nearest subway station: (Brown line) Daan Station
Also read: Best Food in Taiwan You Should Not Miss
3. Modern Toilet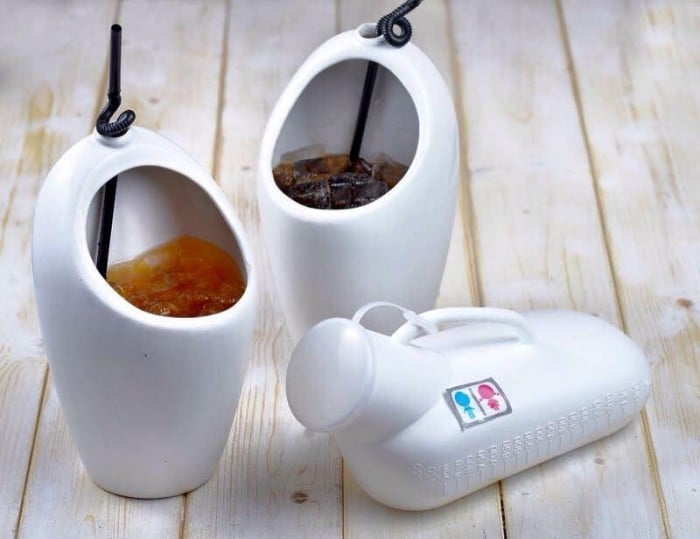 Image credit: Modern Toilet
If you're up for something different, the Modern Toilet is a popular option for those in search of anything crazy and out-of-the-ordinary. It might be too much for some, but it can definitely count as one heck of an experience.
Address: 2F, No.50-7 Xining South Road, Taipei, Taiwan
Nearest subway station: (Blue line) Ximen Station, Exit 6
4. Any random cafe
Cafes are taking over Taipei, and you better jump on that bandwagon. Though Taiwan is famous for its tea, its capital is now thriving with hundreds of quaint and interesting coffee shops.
Some of the most recommended ones are Woolloomooloo (Xinyi District), Fika Fika Café (Zhongshan District), Zhanlu Coffee (Daan District), and Luguo Café @ ArtYard (Datong District).
Be prepared to spend half of your time in Taiwan eating and drinking. On the same note, be ready to go home gaining additional pounds.
Where to Stay in Taiwan
Despite being the capital, Taipei is still pretty small that any part of the city is easily reached via their subway system. So it's not whether the hotel is nearby an attraction, it really relies more on the budget.
Here's a handy-dandy guide to accommodations for different kinds of travellers.
For backpackers: Sunny Hostel
Located right next to 228 Peace Park, Sunny Hostel is a recently opened accommodation in Taipei. It's within walking distance of tourist hotspots like Ximending, President's Office, Liberty Square, and Chiang Kai-Shek Memorial Hall. The rooms are spacious and cleaned daily. They also have coin-operated washing machines and Mac desktop PCs for your domestic and work needs, respectively. We loved everything about it! Read my full review here.
For leisure travellers: Home Hotel Daan
A hotel that promotes local talents, Home Hotel makes sure that every guest feels right at home the moment they step inside the establishment. The hotel is beautifully designed with the decorations and furniture created by Taiwanese artists. Their stylish decoration is matched with top-notch service, delicious buffet breakfast, and convenient location. Check out their Facebook page to learn more.
For nights outside Taipei: Ino Home B&B Café
The smell of coffee welcomes you to this quaint bed and breakfast in Taichung, Taiwan. Though it only has two bedrooms, it can accommodate up to five guests.  It mostly functions as a coffee shop, but it's still a perfect place to spend a quiet day outside Taipei. Head on to their Facebook page to know more about the B&B.
Mini Taiwan Bucket List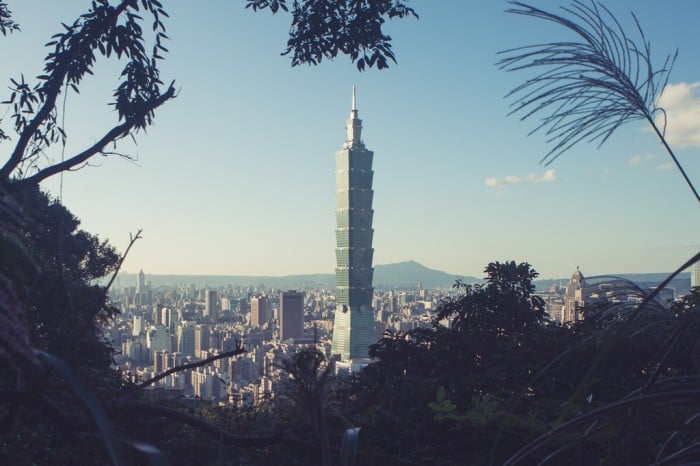 Image credit: Jirka Matousek
When in Taiwan, there are some things that you cannot not do.
Eat xiao long bao (everyday).
Drink bubble tea (daily)!
Hike up Elephant Mountain to witness the best view of Taipei.
Visit the temples and monuments while riding a bicycle.
Shop 'till you drop at Ximending.
Night market hop!
Play with the raccoons at 228 Peace Park.
Hop on the Maokong Gondola cable car.
Take a dip at Beitou's hot springs.
Spend an afternoon in a coffee shop—there's a boom in Taiwan's coffee industry!
Also read: 13 Unconventional Things to Do in Taiwan for A Smashing Vacation
I came to Taiwan with little expectations, and I left with hopes of coming back soon. It is truly an amazing country to visit—with its beautiful sights and people with even more beautiful hearts.