Remember the conversation you had with a foreigner while you were travelling in other countries? They know Manila and Boracay, and they would love to go there too. You know these places are good but there are other destinations that are better than them. You might tell them to go to Palawan for scuba diving, to Sagada to move on, oh I mean, for hiking. Or maybe Cebu to fully experience the cultural differences in the Philippines.
Well, that's the same with Vietnam. I mean you may think Ho Chi Minh and Hanoi are not much different from Manila aside from the huge tunnels. Mui Ne is exactly like the sand dunes in Ilocos Norte; Ha long bay a mistier version of Hundred Islands, Pangasinan; Sapa is not much different from Baguio City either.
A backpacker from Australia once commented that Filipinos are allowed to have higher standards when it comes to sceneries because the Philippines is a whole new level of wonderful.
But then going to other countries like Vietnam, we usually go where everyone has gone to — the  big cities! We do not see much of nature, culture, and man, have you tried their local food or you just settled with pho and banh mi?
Also read: What You Need to Know Before Travelling to Vietnam
When it comes to these three things, nothing is more authentic than Central Vietnam.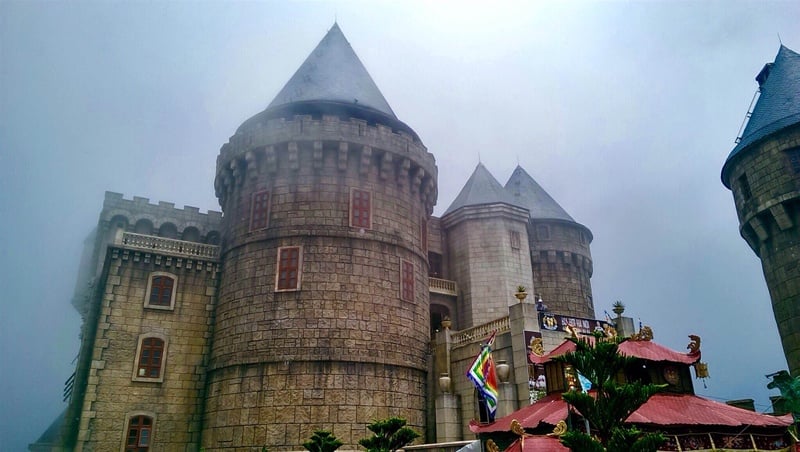 Da Nang is an interesting city to start your trip; it's a mix of modern and traditional infrastructure. And you'll be amazed that Ba Na hills go through four seasons (Spring, Summer, Fall and Winter) in just one day. Yes, you read it right! There are four seasons in this area in one day. Spring in the early morning, summer in the mid-day, fall by late afternoon, and winter by sunset. Fascinating, isn't it?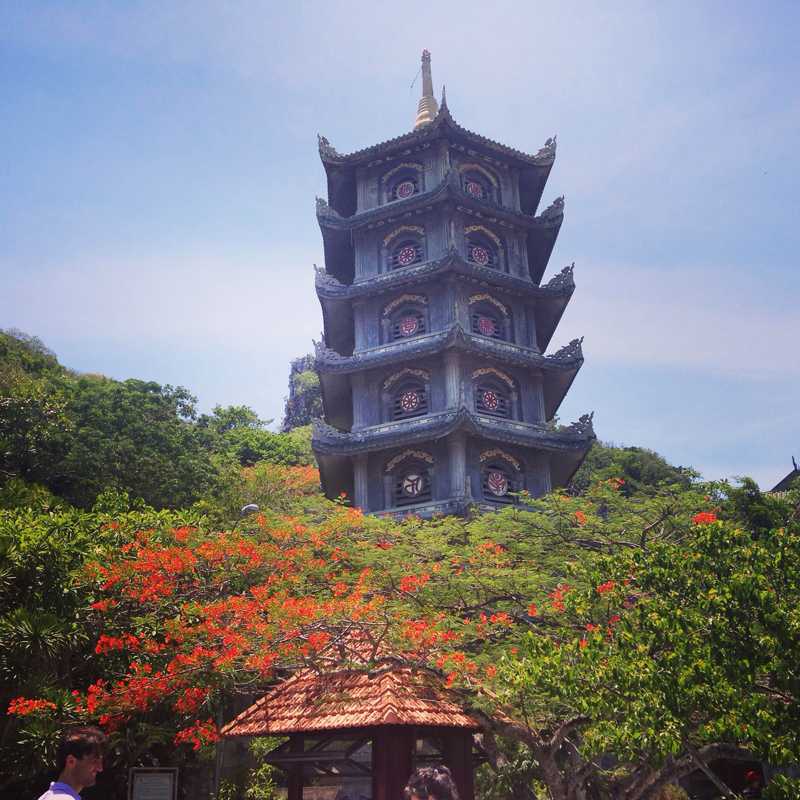 Up for a little hiking? Challenge yourself to reach the summit of Thuy Son (Water Mountain), the biggest mountain of Marble Mountains. On your way to the top, you will see a lot of temples, shrines and pagodas. You'll learn how different the Philippines  is, religion wise, from Vietnam. Once you reach the peak, you'll be rewarded with a splendid view of the whole city of Da Nang and the famous My Khe White Beach.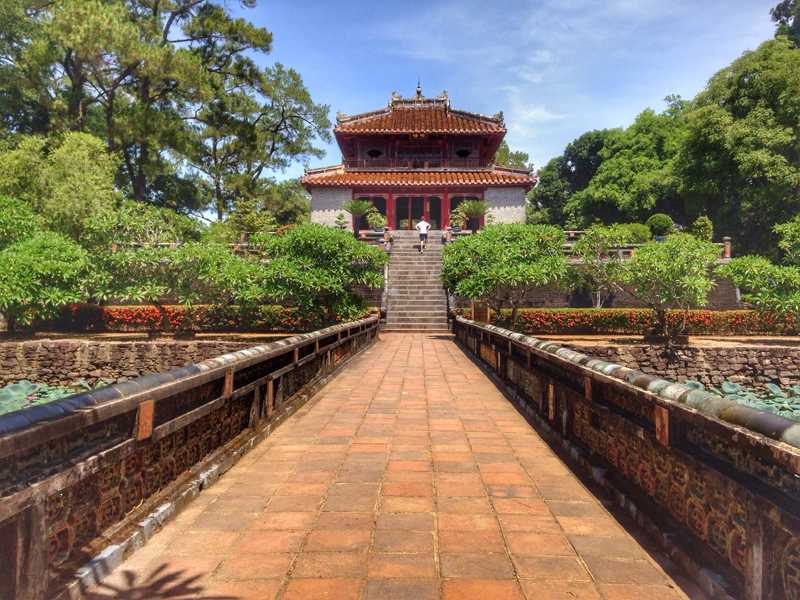 The next day, you can visit the Citadel – Imperial City in Hue, where the kings of the last Vietnam royal dynasty were housed. And you should know, Hue is famous for its food. Do not leave without food tripping in Dong Ba Market. And yes, the food there are delicious and affordable.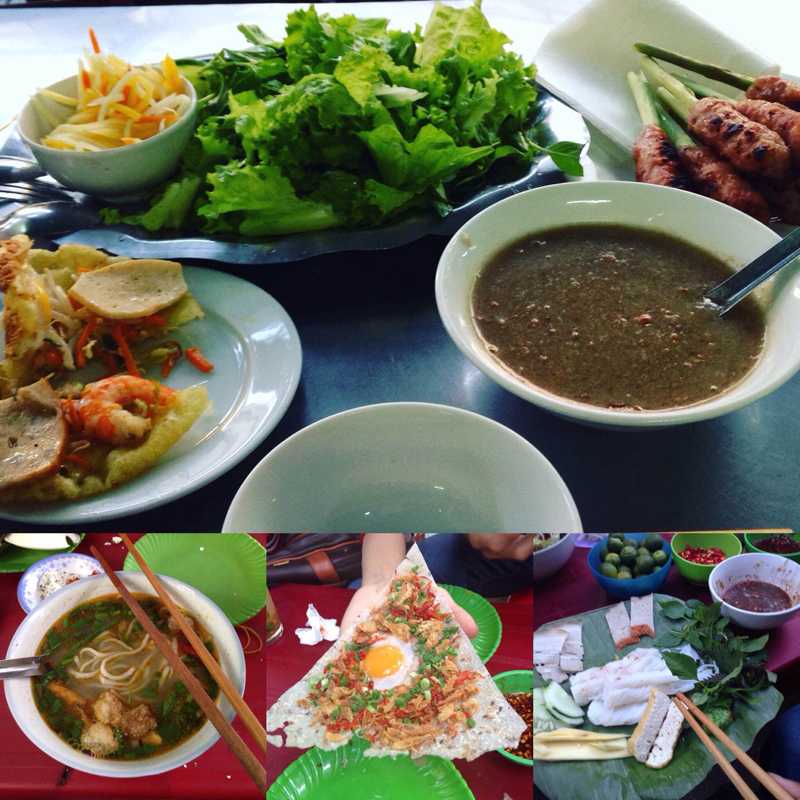 Try Bun Bo Hue (Hue Beef Vermicelli Soup), Nem Lui (Grilled Ground Pork on Stick), Banh Beo (Steamed Rice Discs Topped with Shrimp), Bun Cha (Grilled Pork served with Hot Sweet Vinegar Sauce and Rice Noodles and Vegetables on the side), Bun Dau Mam Tom (Pork, Tofu and Rice Noodles which you can dip on Hot Fermented Shrimp Paste).
Technically, everything is relatively cheaper in Central Vietnam compared to other parts of the country.
On your way from Da Nang to Hue, you'll either pass through Hải Vân Tunnel, the longest tunnel in Southeast Asia, or the Hai Van Pass, which gives you amazing views of Da Nang city, Lang Co and My Khe Beach.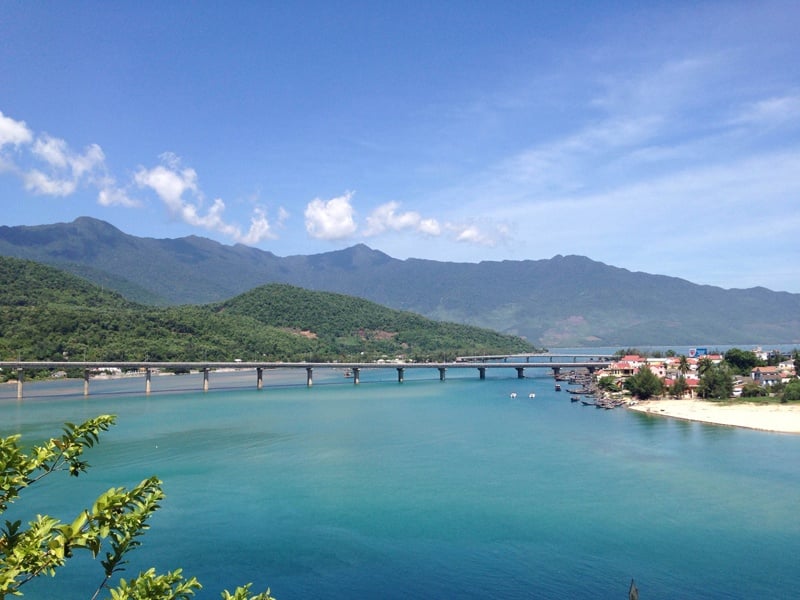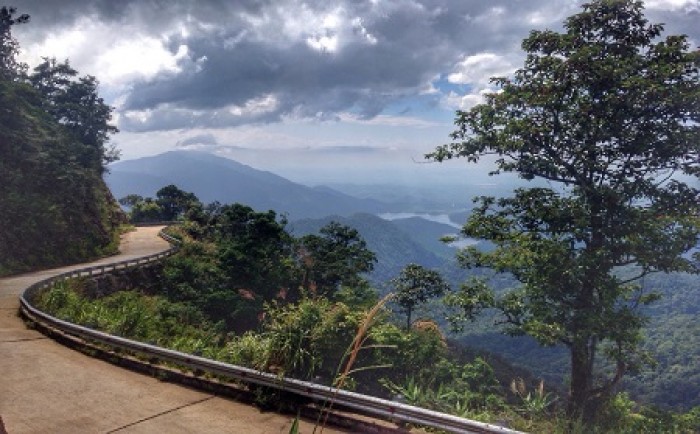 Explore the old town of Hoi An by bicycle, one of the best ways to experience and engage with both locals and other travellers. Look how magical the old town transforms after the sunset. In the town, you can also find all the unique pasalubong (souvenirs) for your mom, dad, siblings, friends, partner, kamag-anak, katrabaho, kabaranggay, at kahit sinong maisip mo, wag lang si ex.  
Additional information:
Flights from Manila: Every day except Wednesday

Flights from Da Nang: Sunday, Tuesday, Friday

Normal Fare Rate: ₱12,000 – 15,000 including return ticket

Promo Fare Rates: ₱9,000 – 10,000 including return ticket

Hotel Rates: From ₱500 with breakfast

Hostel Rates: From ₱230 with breakfast

Visa: 21-days Visa-Free (No need to apply)
Also read: 12 Experiences Every Traveller Should Have in Vietnam
So next time you're in Vietnam, skip the hustle and bustle of its cities and see the not-so-hidden-beauty of Central Vietnam instead!