Featured image credit: Qatar Airways
Travellers based in Mindanao, here comes your chance to experience more international destinations as Qatar Airways launches non-stop flights from Davao this month!
Voted the World's Best Airline by Skytrax for five consecutive years, Qatar Airways will start flying from Davao to Doha and over 160 more places beginning June 2019. These include the Middle East, Africa, Europe and the Americas. This makes Doha the first long-haul international route offered from Davao, the commercial centre of Mindanao and the third largest city in the Philippines.
Also read: Top 10 Things to Do & Places to Go in Qatar
Flights from Davao schedule
The weekly flight (QR 936) will depart from Hamad International Airport at 2.45am every Friday, arriving in Francisco Bangoy International Airport nearly 10 hours later. Meanwhile, the return flight leaves at 10.20pm in the same day. The starting price for a one-way flight from Davao is US$750 (about ₱39,000), according to Qatar Airways' website.
A Qatar Airways representative said that the airline is also planning to increase the flight frequency to three times a week in the coming months. Flight QR 936 will make use of a Boeing 787 Dreamliner. It is equipped with a total of 254 seats in both Business Class and Economy Class.
Other things to know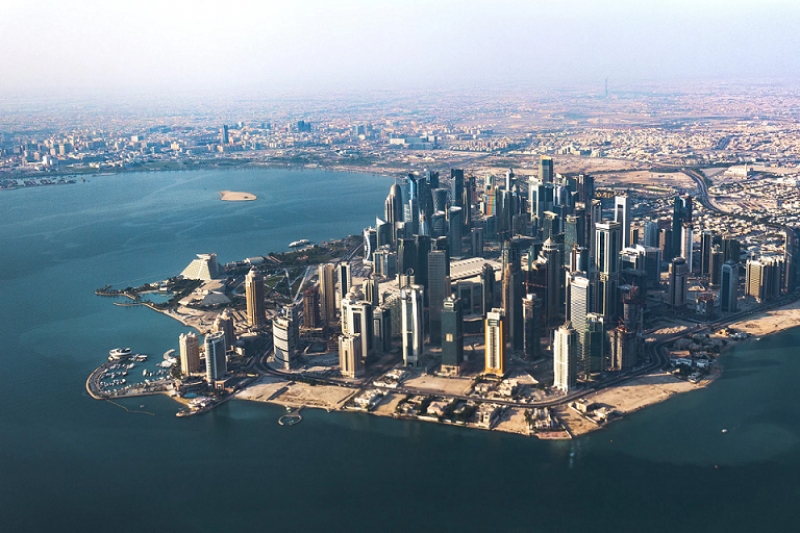 Qatar Airways is now one of four international carriers servicing Davao. The other three are XiamenAir, Cathay Dragon and SilkAir. Likewise, the city is the airline's third gateway into the Philippines, followed by Manila and Clark.
Just recently, the five-star airline also opened new flights from Doha to destinations like Mombasa in Kenya, Izmir in Turkey and Rabat in Morocco. Later this year, it will open flights to Lisbon in Portugal, Mogadishu in Somalia and Langkawi in Malaysia.
Also read: Qatar Airways Lets You Transit in Doha with a FREE Hotel Stay