There's something picturesque about the holidays. Maybe it's the Christmas lights and the parols. Or maybe it's the faux snow scattered around our villages. The beauty of the yuletide season is just so evident in our country. Since it's December, you may have already started looking for a place to shoot your family's Christmas postcard. Or, you might simply be scouting for a spot for your annual year-end profile picture change. If either is the case, then I have great news for you! Manila is actually abound with Instagrammable spots for your next holiday photo — and you don't even have to spend a centavo.
Also read: 7 Tips to Improve Your Instagram Travel Grid
1. Ayala Triangle Gardens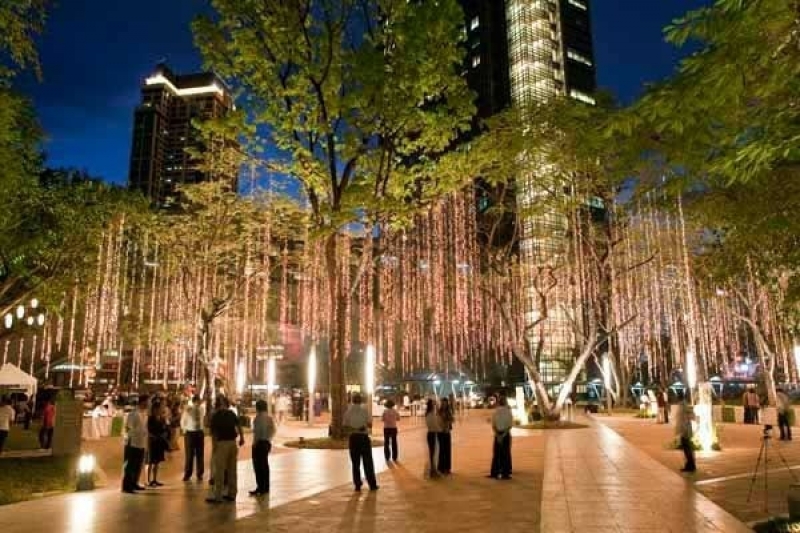 Everyone knows about Ayala Land's annual Festival of Lights. In this bright spot in Makati, families, couples, and friends gather around every December to enjoy the scenic play of laser lights and soundtracks.
Schedule: Runs every 30 minutes from 6pm to 10pm until 8 Jan 2019
2. Vertis North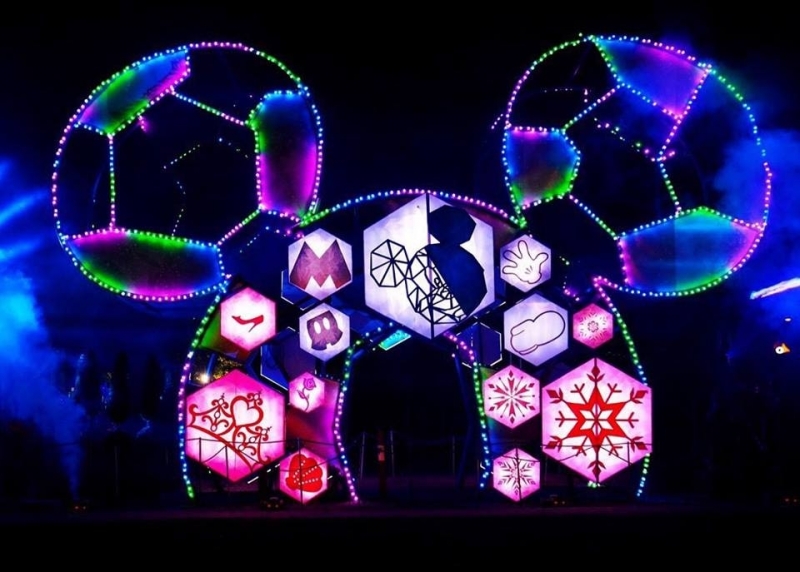 While Ayala Triangle Gardens sounds magnificent, not everyone from the North is willing to brave the traffic-laden roads to Makati. Luckily, Vertis North offers its own version of Festival of Lights. Also by Ayala, the Vertis Northern Lights doesn't disappoint. You can practically expect the same show, only you won't need to spend hours on the road if you're part of #TeamNorth.
Schedule: Runs every 30 minutes from 6pm to 10pm until 15 Jan 2019
3. UP Diliman
Aside from the Oblation Run, the University of the Philippines is also known for another eye-catching event — the Lantern Parade, which is scheduled on 14 Dec this year. But even before the Lantern Parade, the public may already enjoy the beautiful and well-lit campus. Last 29 Nov, UP Diliman conducted their annual lighting ceremony to celebrate the yuletide season. Expect to see Christmas lights as you stroll around the university's roads.
4. University of Santo Tomas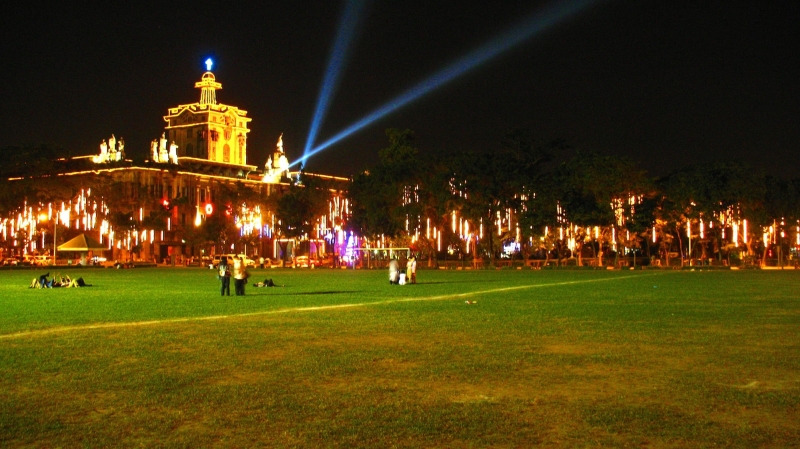 Yet another university known for its annual Christmas parade, the University of Santo Tomas celebrates the yuletide season with Paskuhan. Besides the actual Paskuhan night, UST has other holiday gimmicks spread throughout the month. Christmas lights are lit early in the month, so you can already pay a visit and catch a glimpse of the bright historic university.
5. Bonifacio High Street Park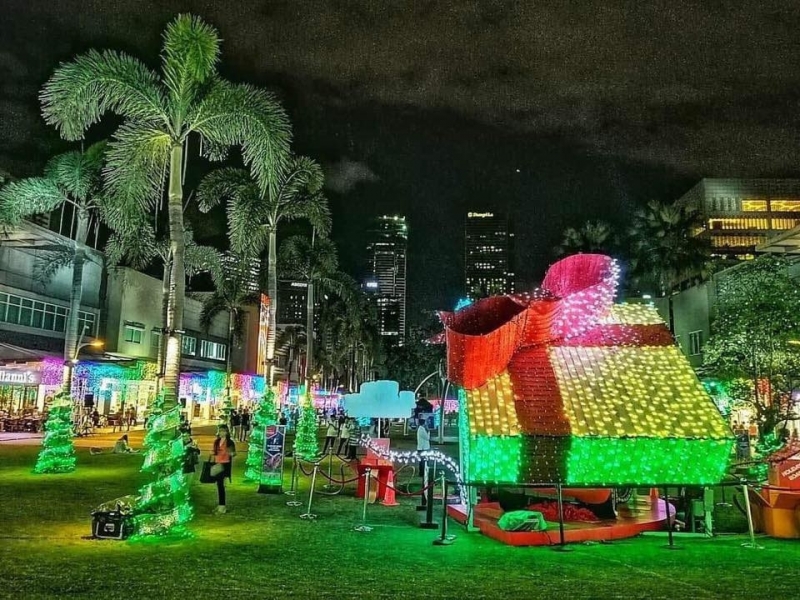 We're all well aware how photogenic Bonifacio High Street is in daylight, but its night scene isn't bad either. Surreal and almost magical, this park is a perfect place for your family holiday photos.
Schedule: Runs every 30 minutes from 6pm to 10pm until 6 Jan 2019
5. Venice Grand Canal Mall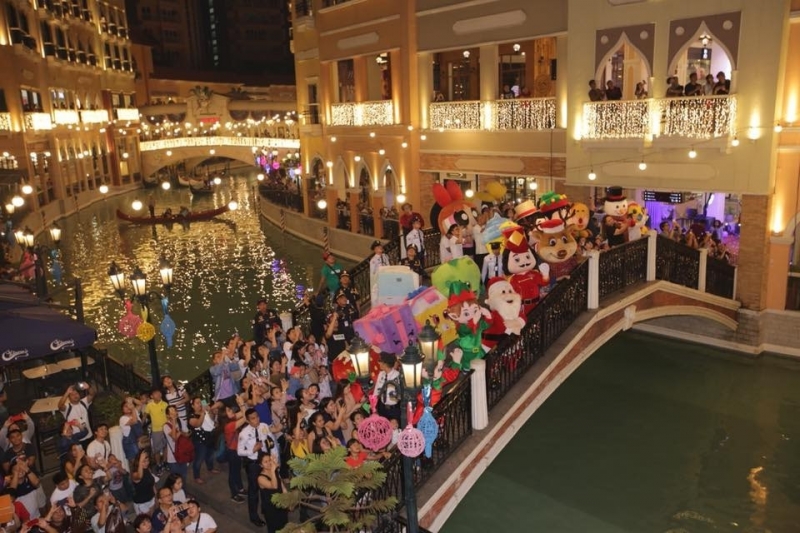 As soon as Venice Grand Canal Mall made its grand opening, several of us flocked to feel the romance in the air (and the man-made river). Imagine viewing the place decorated with Christmas lights! Kids would love the vibe too, as the mall is holding Christmastown, wherein anyone can play with their favourite toys and characters live, until 16 Jan.
7. Meralco Liwanag Park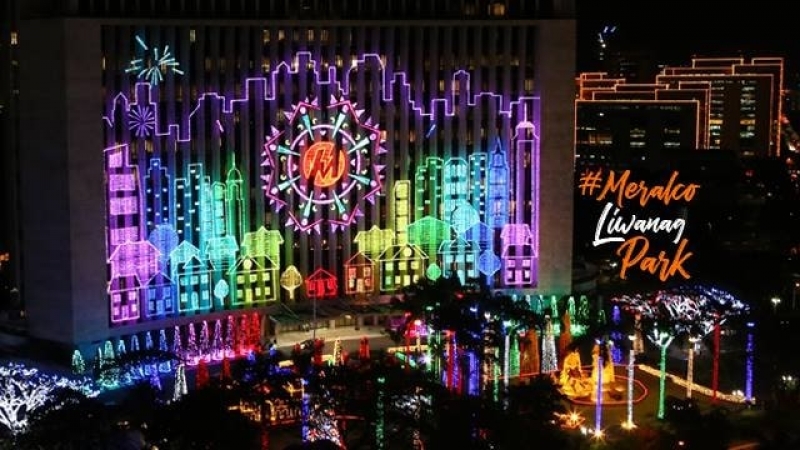 Meralco doesn't shy away from showing off a colourful illuminated building — because why would they? They're a major power distributor, after all. From Christmas figures to bazaars, the Meralco Liwanag Park is a holiday scene for everyone to enjoy.
Schedule: Monday to Thursday (7pm to 10pm); Friday to Sunday (6pm to 11pm); Public Holidays (6pm to 12mn). Open until 06 Jan 2019.
Also read: Christmas in the Philippines: Where to Best Experience this Festive Season
What are you waiting for? Ready your cameras and head off to these free Instagrammable destinations when you can. Have a picture-perfect Christmas season ahead!