Are you up for the ultimate summer adventure this year? Have a meaningful and fulfilling one with Gawad Kalinga and other volunteers, and join this year's Bayani Challenge.
Also read: Volunteer in the Philippines: 10 Reasons to Join Gawad Kalinga Bayani Challenge
Image credit: Tracy Cruz for Gawad Kalinga
So what is Gawad Kalinga and what is the Bayani Challenge? Gawad Kalinga Community Development Foundation, Inc. or GK is an organisation that aims to end poverty for five million families by 2024. The people who make up GK started their work as early as 1994 and expanded all throughout the Philippines and even in other developing countries.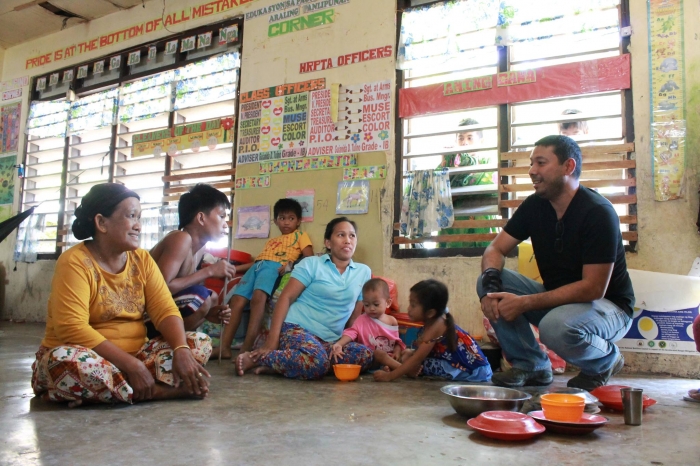 Image credit: Gawad Kalinga
Bayani (Hero) Challenge (BC) is an annual event organised by GK. It's a series of events held in different locations where there is a GK site. The concept of the BC is to encourage individuals to volunteer and be their own heroes by helping build better communities. This year, GK BC will be held in ten different locations all throughout the season from 17 April to 11 June 2017. Each event per area usually lasts for a week.
Also read: Travel to Help Humanity: 8 Volunteer Ideas in the Philippines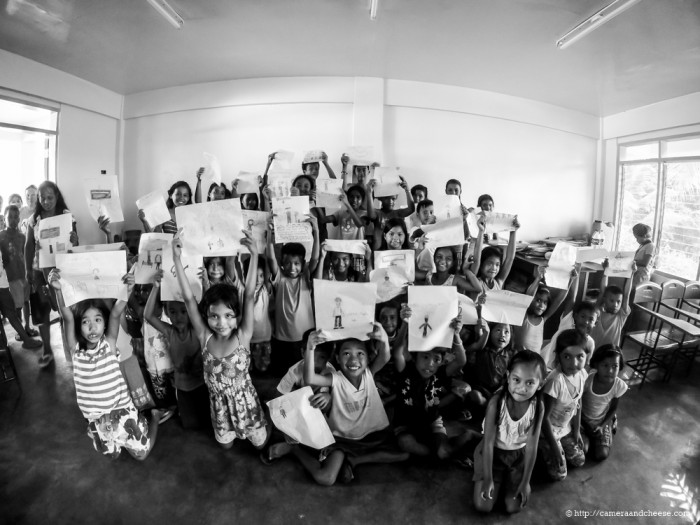 Image credit: Camera and Cheese
What can you expect to do if you volunteer? You can help build and paint houses and farms, cook food for children (Kusina ng Kalinga), organise children's activities (Paraisong Pambata), participate in the Health Mission, refurbish schools, organise sports clinics, and help protect the environment (Kalinga ng Kalikasan).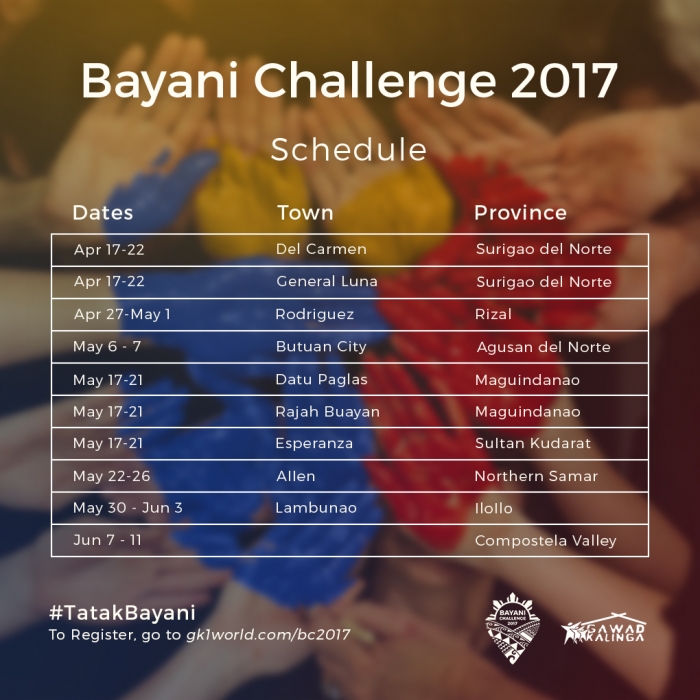 Image credit: Gawad Kalinga
Still cannot decide if you should go or not? There are many reasons to volunteer with Gawad Kalinga! Sure, having a summer getaway is really a great idea but wouldn't it be better if you can spend it helping hundreds of people? Not only do you get to help the community, you will also make new friends! Are you ready to be a hero?
Also read: 6 Fun Ways to Volunteer While You Travel
For more information on registration, dates, and location, visit Gawad Kalinga's website and Facebook page.