There are plenty of ways to fly cheaper nowadays, the most famous one being flight promos. But it takes time and patience waiting for those flight deals to come around, and sometimes, they appear at a time when you just can't travel.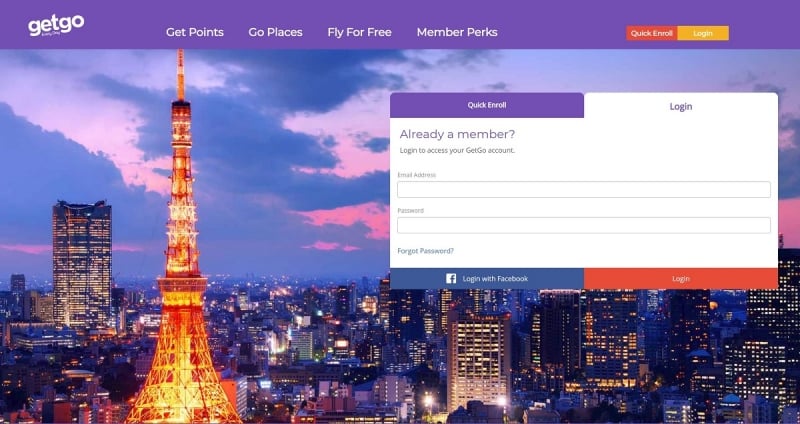 But now, Cebu Pacific's GetGo program is here to help! Your GetGo points will allow you to book flights that are cheaper and maybe even FREE. Plus, we've found a way to instantly give you GetGo points that will allow you to spend them at your own leisure. It all starts with getting yourselves GetGo cards that may come with 8,000 worth of GetGo points each! Here's how:
How do you get 16,000 GetGo points?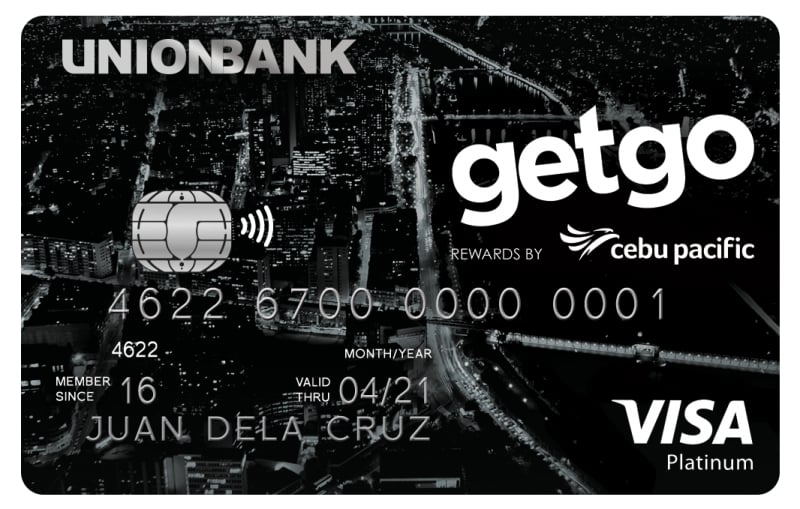 To acquire 16,000 GetGo Points for the Cebu Pacific GetGo Platinum Credit Card, you may either transact a single purchase or accumulate purchases within 65 days from card approval. New-to-Bank customers of the Platinum Credit Card will receive 8,000 GetGo Points upon spending ₱20,000. But with an overall expenditure of ₱40,000, they will be given a promo code and earn an additional 8,000 GetGo Points. This will finally amount to the reward of 16,000 GetGo points!
What's more is Cebu Pacific GetGo Platinum Credit Cardholders are entitled to awesome perks whenever they fly with Cebu Pacific. They may enjoy priority check-in, additional 5kg baggage allowance, free travel insurance, and complimentary access to the Skyview Lounge at NAIA Terminal 3. To avail of free extra 5kg baggage allowance, you must have Prepaid Baggage of at least 15kg. Simply present your Cebu Pacific GetGo Credit Card upon check-in or bag drop.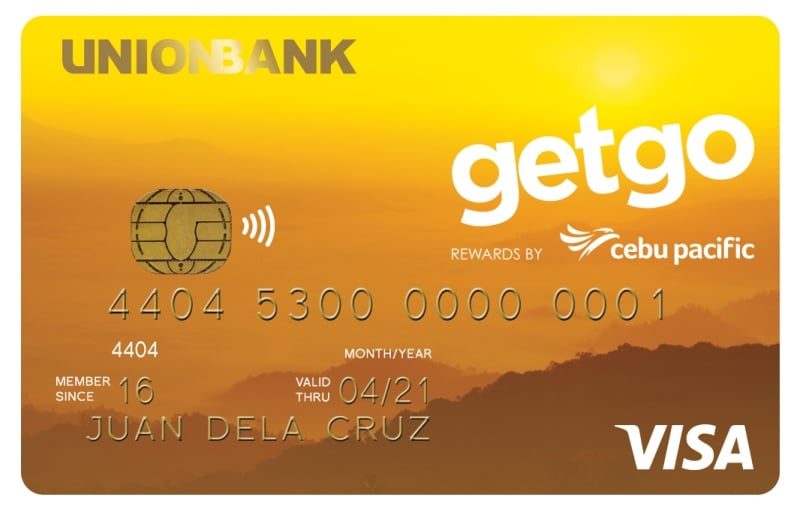 Applying for the Cebu Pacific GetGo Gold Credit Card, on the other hand, rewards New-to-Bank customers with 8,000 GetGo points upon spending ₱20,000 within 65 days from card approval. Both GetGo Credit Cards give clients early alerts for exclusive seat sales with Cebu Pacific and GetGo. What's left to do when you've reached the minimum spend using your brand new GetGo Credit Card by UnionBank? Just download the UnionBank Online app, and register here.
Tip: Apply for the Cebu Pacific GetGo Credit Card by UnionBank now! The 16K GetGo Points Promo period with UnionBank ends 15 Feb 2019, so there's no time to lose.
Where can you go with at least 8,000 GetGo points?
Cebu Pacific's plane fares still vary year 'round. But 8,000 GetGo points can get you one-way or round-trip Cebu Pacific flights to the following domestic destinations:
Bacolod

Cebu

Iloilo

Kalibo

Caticlan

Puerto Princesa

Tagbilaran
You may read more on the Philippines' popular beaches here and look at the latest GetGo fares here to see if they match where you want to go.
Also read: 5 Perfect One-Week Itineraries for Your Ultimate Vacation in the Philippines
Do you have GetGo points to spare from previous flights and transactions? Check out Cebu Pacific's overseas flight destinations! You may just be able to score those flights with your accumulated GetGo points, now that you'll have an extra 8,000 (or 16,000!) GetGo points.
Tip: Always check Cebu Pacific to view the routes and seat sales. If you're lucky, you might also find one-way international flights for as low as 8,000 GetGo points. Here's another thing to keep in mind: for every ₱30 you spend using your Cebu Pacific GetGo Credit Card, you earn 1 GetGo Point. Now that's one way of getting the most out of every purchase.
This is the budget-travelling opportunity you've been waiting for. Once you've earned those points, your next affordable, or better yet — FREE flight is just one booking away!
To learn more about the 16K GetGo Points Promo, visit UnionBank of the Philippines' website.
---
Brought to you by GetGo.