More reasons to visit Japan just keep on coming! Over at Awaji Island in Japan's Hyōgo Prefecture, Nijigen no Mori will be launching the world's very first permanent, life-sized Godzilla attraction. The anime theme park hasn't given an exact date just yet. But what we do know is that it's set to open in the summer of 2020 — not long after Godzilla vs. Kong comes to theatres!
Also read: 17 Theme Parks in Asia-Pacific to Visit for an Exhilarating Holiday!
An interactive attraction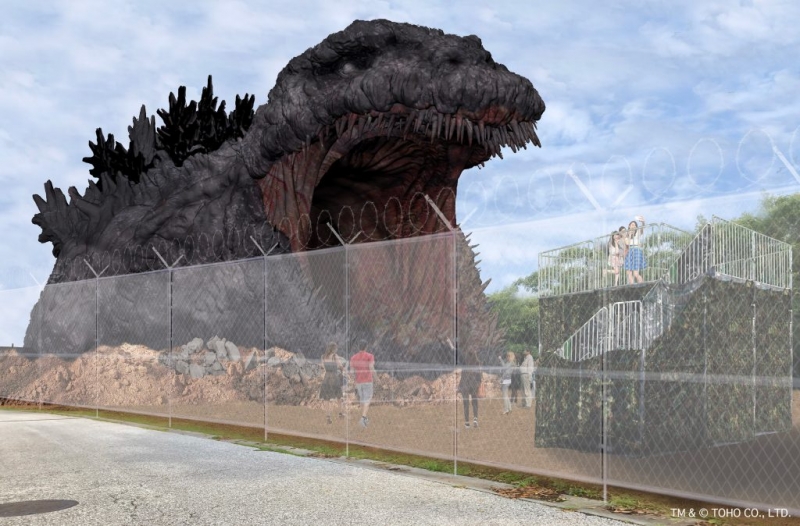 While over 30 Godzilla movies have been released since the 1980s, this attraction is particularly based on the monster from the 2016 film Shin Godzilla — the highest-grossing Japanese Godzilla film. In line with this, the massive replica will be around 20 metres high, 25 metres wide, and 55 metres long. Imagine that!
Not simply a large-scale model for cool photo ops, this theme park attraction is designed to be interactive. Dubbed the 'Godzilla Interception Operation', it will have park-goers take on missions to prevent Godzilla from wreaking havoc yet again. These include thrilling activities like ziplining straight into the monster's mouth and shooting games to eliminate scattered Godzilla cells!
The special story behind this Godzilla attraction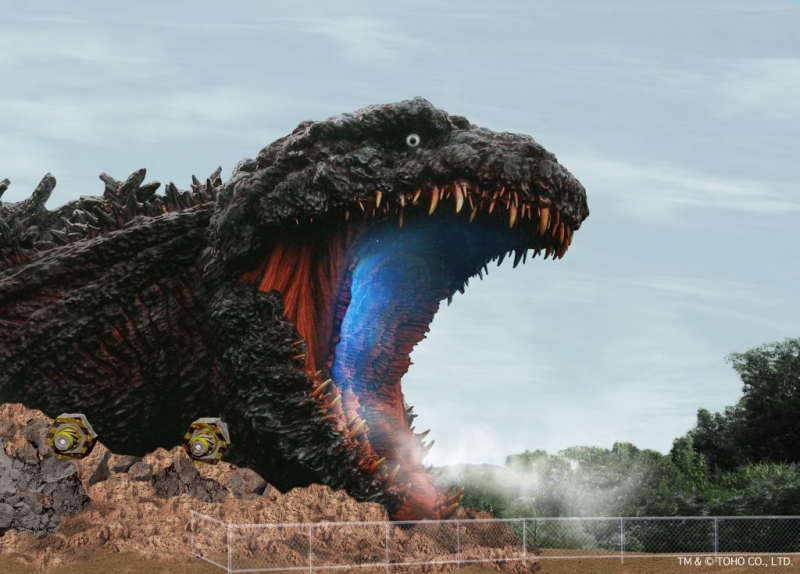 Making things more exciting, this Godzilla attraction even comes with its very own back story. According to a press release by Nijigen no Mori, "the legendary figure of Godzilla was first confirmed at the beginning of the Meiji era when a typhoon hit Awaji Island." Godzilla then drowned, causing a devastating amount of damage. Since then, the government took measures to prepare for yet another attack by the King of Monsters.
As expected, Godzilla made its way back to Awaji Island. The government was able to guide the beast to Nijigen no Mori, where they were able to shoot a drug-loaded missile into its mouth. While Godzilla is currently under control, it is uncertain as to how long it will take until the monster starts moving (and attacking!) again.
This is where the park-goers come in! Taking on roles as members of the National Godzilla Awajishiima Research Center, participants will be responsible for monitoring Godzilla's behaviour, preventing it from causing massive destruction. In other words, the fate of Awaji Island is in your hands. How awesome does that sound? We're all in!
Also read: Japan Travel Guide: 9 Days with ₱35,000 Budget (Excluding Airfare)
Are you as excited as we are? We'll be keeping our eyes peeled for the exact opening date. Stay tuned for more details!