Contributed by Zxian Sun
Whenever I read an article about a traveller finding love or sparking some sort of romance with a local of a foreign land, I'd always shake my head in disbelief that such fantastical circumstances would ever happen to me – until my trip to Laos.
This isn't a story of falling in love, but a story of love nonetheless.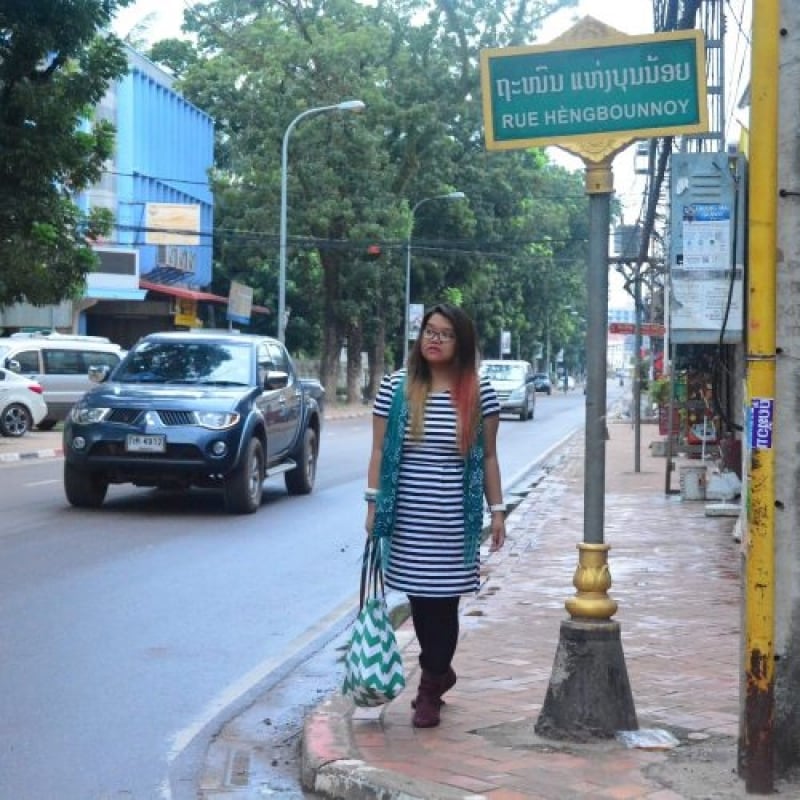 The Laos adventure was a group trip consisting of teachers, homemakers, musicians and nurses. In preparation for the trip, we had weekly meet-ups to research about the heritage, customs, and the political climate of the country. We even coordinated online with Laotian locals to help us with reservations for airport van service and hotel rooms. Such extensive preparations were made for this fifteen-day trip because safety was our top priority.
Also read: My 5 Days Solo Trip to Laos for Only ₱15k (All-In)
During one of our meetings, one of the guys teased that I wouldn't be coming back home after this trip because I'd be detained by the Laotians for being dangerous. "Oh, they'll see how dangerously captivating I am, they'd never want me to leave!" I quipped back. Laughter ensued.
Little did we know that the joke would have truth to it once we stepped on Laotian soil.
On the night we arrived in Vientiane, the capital of Laos, we'd already been awake for 19 hours. Collectively, we just wanted to take a shower, slip on fresh clean clothes and hit the sack, but then the locals took us out for dinner.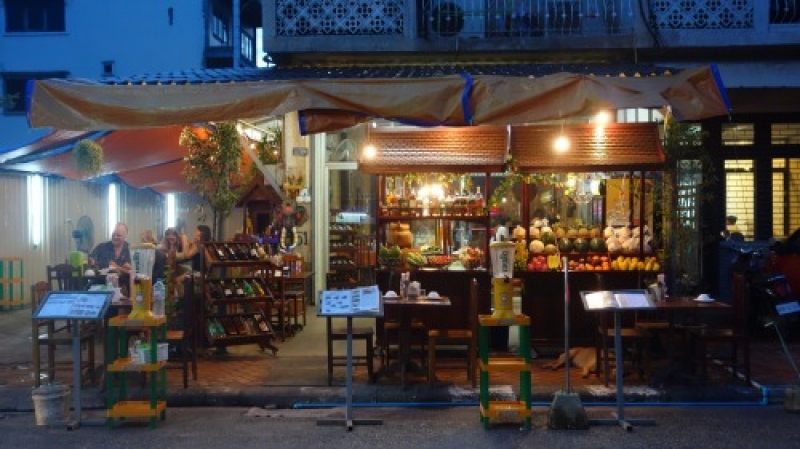 At the eatery, which was a stone's throw away from our hotel, I sat silently at the corner of the long table and watched people and cars pass by. Striding along the sidewalk was a man in slacks, a shirt, and an attaché in hand. He had a long lean and square built, milky white skin and hair neatly swept to one side. I chuckled to myself thinking that this lean young man looked like a business-savvy K-Pop star.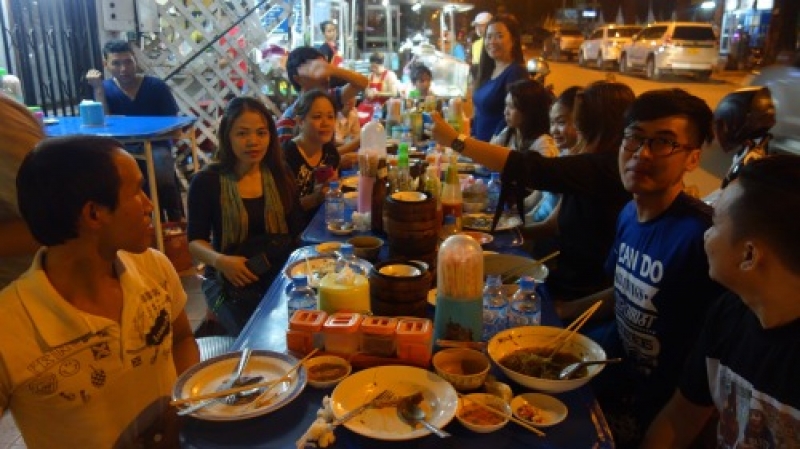 I followed him with my eyes and was shocked when he turned a corner and walked right up to me, looked me square in the eyes, introduced himself, then sat beside me. He happened to be one of the locals who helped in booking our reservations. He asked for my name, what I did for a living, why my hair was dyed in different colours, how many languages I could speak, how often I travelled and what genre of music I sang. He had follow-up questions to every answer I said. As the conversation went on, I found out that he's a business graduate, a manager of this huge entertainment establishment in Vientiane, and loved travelling solo to other countries. He had this way of talking that kept me glued to him – he was nothing short of fascinating! Just when I thought he couldn't amuse me any more that night, he suddenly sang me a familiar love song.
Everyone on the table stopped talking to see what was going on. I glanced at my travel companions and saw them grinning at me with this glint in their eyes. I knew that once we got to the hotel, I'd be teased to death. Unsure of how to behave while he was singing, I encouraged everybody else to sing along with him. That night ended with lots of music and laughter.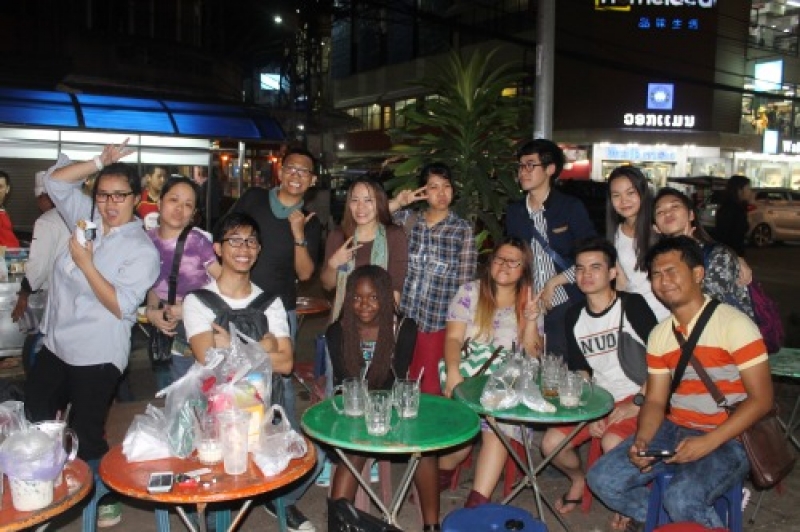 In the days that followed, my group explored the beautiful city and made even more friends. Each day, whenever this manager guy showed up to hang out with us, my heart would skip a beat. We would talk and laugh while sipping soy milk at a stall by the sidewalk, while eating sticky rice with steamed fish in an air-conditioned bamboo bungalow, or even while walking on brick sidewalks past heritage sites and night market stalls along the Mekong River.
Halfway through the trip, my travel companions noticed the dynamic between me and this local. They pointed out how animated we'd become when we're together. One of the mothers in our group added that her instincts told her that the guy was undeniably into me. Hearing this made me paranoid and I rethought my behavior towards the guy. For a few days, I made a conscious effort to distance myself from him to focus on engaging with the other friends I've made. In spite of my efforts though, we'd still end up sitting side by side in a café or car or walking in time during a stroll. I realized there was no use being uptight about a friendship that was organically growing, so I let things unfold naturally.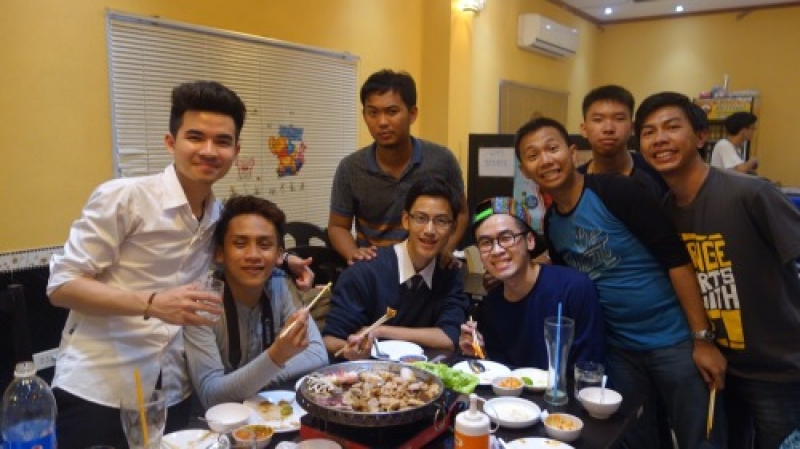 During one party we had, whenever I wanted something from the buffet table, he'd be gracious enough to get it for me. On another occasion, when he saw how bummed I was for losing my water tumbler at a night food market, he drove back to the area and asked multiple food vendors if they found the lost item. In the moments he'd see me slumped in a corner by myself, he'd find a way to amuse me by singing, dancing, or mimicking how I'd talk. When the locals threw a farewell dinner party for us, he and I were inseparable – photos and videos were taken, contact details were exchanged and words were declared.
He and I realized that we had genuine fondness and concern for each other. I knew this wasn't romantic, but it was love, in one way or another.
It wasn't easy leaving Vientiane. As I was hugging all the new friends we've made one by one, I saw him seated by the hotel lobby looking at the floor with a frown on his face. I avoided him at all costs because I knew I was going to cry. Once I was in the van, somebody asked me if there was anything else I wanted to do. I glanced at the window and saw my Laotian manager friend with his head hung low and hands in his pockets. I grew quiet thinking that adding one more memory of me and him before leaving the city just might make me go nuts, so I shook my head and signalled the driver to get going.
Also read: A Travel Story Made in Singapore
Nowadays, whenever our memories would cross my mind, I still get this rush inside of me. Surely, someone got me looking crazy in Laos.