As the Philippine national and local elections draw nearer, registered voters (especially first-timers) might be asking a few things: What dos and don'ts must we keep in mind during Halalan 2022? What must we prepare beforehand and bring to the precinct? How do we ensure a safe and smooth electoral process amid the pandemic? 
Look no further, we've got you covered! Here are some pointers to remember for the upcoming Eleksyon 2022.
Also read: Halalan 2022: How to Register for the PH National & Local Elections
General reminders for Halalan 2022
President Rodrigo Duterte declared 9 May 2022 a special non-working holiday throughout the Philippines to give way to the national and local elections. To accommodate voters, polling precincts nationwide will be open from 6am to 7pm.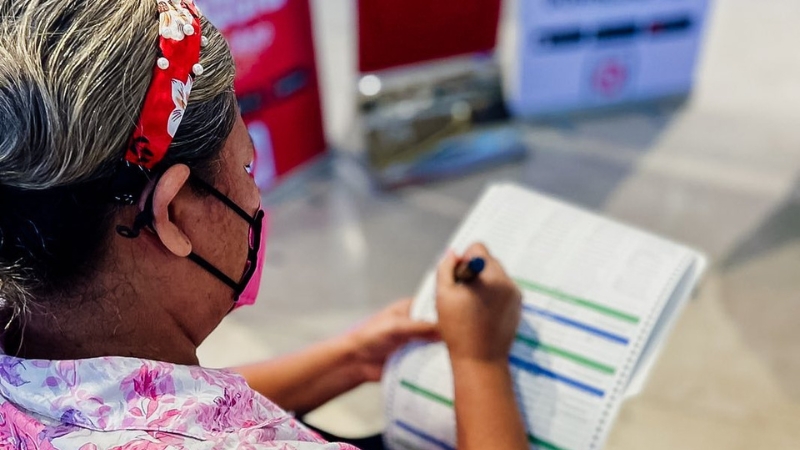 Before heading to your designated precinct
1. DO: Prepare your own kodigo.
Have a list of candidates to vote for. Jotting down your desired candidates on paper allows for a fast voting process. More importantly, this helps you avoid any mistakes or erasure on your ballot. Remember to have a printed kodigo, as using your phone inside the precinct may be prohibited. You can try out free kodigo generators online, such as kodigo.me, to practise selecting candidates.
2. DO: Check your precinct details and verify your voter's status.
Find out if you're eligible for voting. Through the COMELEC Precinct Finder, make sure that your status is already active. 
3. DO: Bring a valid government ID.
While you are not obligated to present any ID upon arrival, we recommend bringing one just in case. On this note, you don't need to present a COVID-19 vaccination card or a negative antigen test result. 
4. DO: Bring an extra pen.
Have an extra pen for signing the election day computerised voter's list. The COMELEC will provide a marking pen for shading the ballots, but it's always better to be safe than sorry. 
5. DON'T: Bring campaign materials.
This includes clothing, accessories, and face masks that bear any candidate's name. We also suggest staying safe and avoiding colours that may be associated with a candidate. Instead, opt to wear something neutral.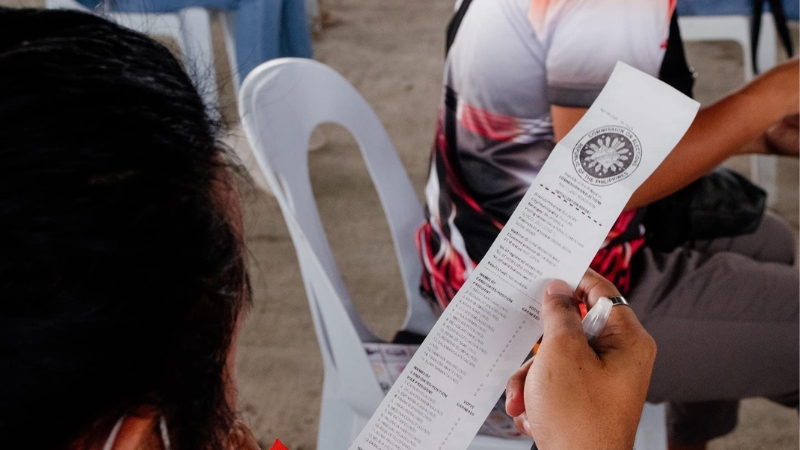 Things to keep in mind at the polling centre
1. DO: Follow minimum safety protocols.
This includes the proper wearing of face masks, observation of social distancing, and frequent sanitation. As per usual, temperature checks will be done upon entry. 
2. DON'T: Accept a ballot with tears, marks or shades.
Be sure to carefully inspect your ballot upon receiving it. 
3. DO: Read the instructions on the ballot before casting your votes.
Completely shade the inside circle right next to the name of your desired candidates. Keep your ballot free from unnecessary marks and writing. See this 2022 NLE Ballot Face Template for your reference. 
4. DON'T: Over-vote.
You may choose to abstain or under-vote, but do not shade more than the intended number of candidates for each position.
5. DO: Keep your ballot and voter's receipt confidential.
No one should be allowed to see or hold these documents but yourself. 
6. DO: Check your voter's receipt.
Remember to verify if your votes were recorded correctly before folding and dropping the receipt in the designated case. 
7. DON'T: Use your mobile phone and/or gadgets while inside the precinct.
Taking pictures of your ballot or receipt is strictly prohibited. 
Remember, every vote counts — for the future you deserve and for the next generations to come. With all of this in mind, we hope for an orderly, peaceful, and honest Halalan 2022! 
Also read: 7 Valid IDs in the Philippines You Should Have Right Now as an Adult

For more information, visit the Republic of the Philippines Commission on Elections' official website and Facebook page. See the full list of rules and general provisions released by the COMELEC here.