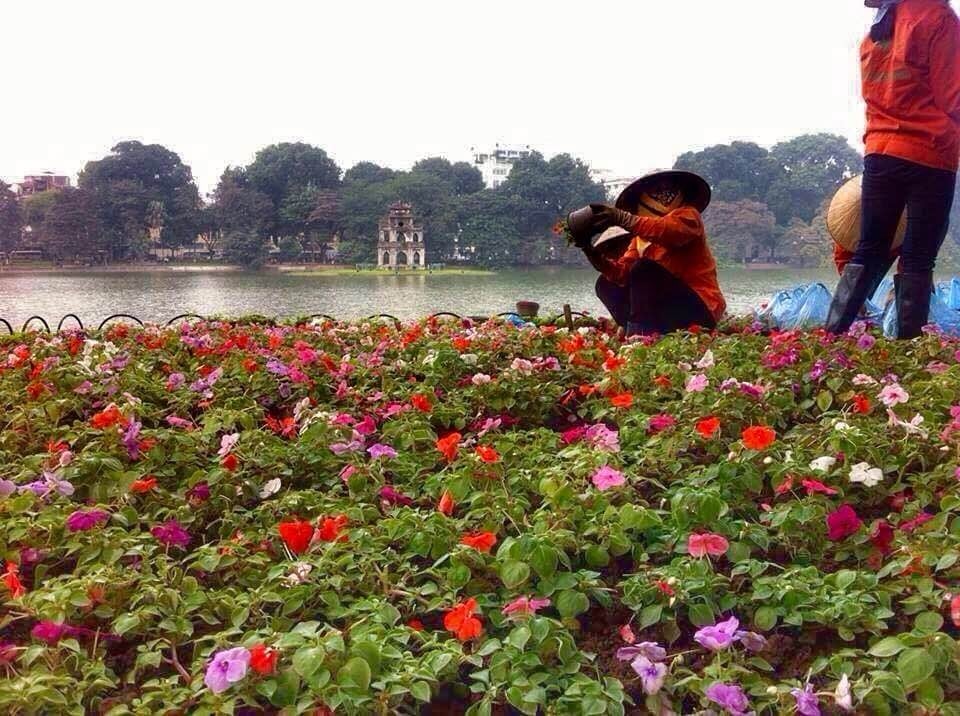 Image credit: Joanna Marie Nacino
I bet you have read many articles about Hanoi already before flying out, maybe even before booking the flight. Well, here are some travel hacks that will help you save more money while travelling this capital city of Vietnam. You may also use these hacks in other parts of the country and even to its neighbouring countries.
Also read: How I Travelled 2 Days in Hanoi for PHP 12,000 (All-In)
Booking flights
Let's start with the booking part. Well, this is the first and hardest part of the travel. The decision-making time — should you go and explore or just do a staycation and reward yourself a dinner buffet later on? Well, that's up to you. Either way, you can get a couple of hearts in Instagram anyway.
When booking, we have this notion that we book beforehand, like at least 6 months or a year? Nah, you don't have to unless it's piso fare. Most of the airlines, which are afraid they will be losing for flying out few customers, drop prices a week or two before the scheduled flight. So go catch that Pokemon, I mean sale. Make sure you use Skyscanner or visit all airlines' websites to get the best deal. You may want to keep on booking flights that are payable within 24 hours. Tell you what, I do this a lot. As far as I know, airlines do not hinder you from doing this anyway.
Transfers
If you are travelling to Hanoi, you will most probably arrive between 1:00 to 2:00 am. People must have told you that it is better to make a pick-up arrangement with your hotel/hostel to prevent from getting ripped off, well that is right. VND 250,000 (₱540) to reach the centre of Hanoi is not that bad, but VND 70,000 (₱150) sounds a lot better, isn't it?
Get on an airport shuttle bus — yes, it exists in Vietnam. I wonder why I haven't seen one in the Philippines. So going back to the much cheaper option of taking the shuttle bus, just show the driver your hotel/hostel's address and he will try to charge with pay VND 100,000 (₱216) because it is out of route but tumawad ka naman te kahit dito lang. Wag kang bigay ng bigay. I mean, drivers usually give in anyway if you try to bargain.
Accommodations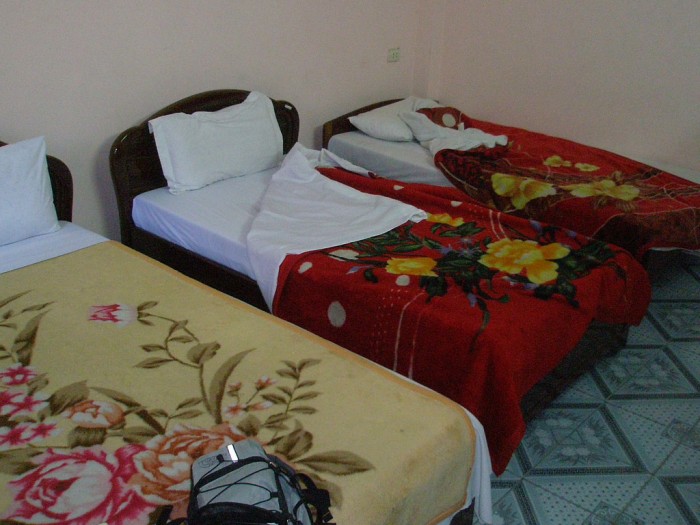 Image credit: Miran Rijavec
Looking for a decent and cheap place to stay is not that hard when you're in Hanoi. Booking hotel/hostels online have advantages, but when you get to Hanoi, you'll learn that there are a lot of hotel/hostels that offer $5 dorm with breakfast buffet or $8 private room with simple breakfast. You can book online for a night since you most likely arrive past midnight, and then you can just check out the next day. Most, if not all of the hotels and hostel will be closed after midnight, but they will wait for you if you booked beforehand. And do not forget to eat your free breakfast.
Getting around
When getting around the city, go with the Westerners' way, alay lakad. If you are too lazy to walk around and you would rather pay and get stuck in a moderate traffic, be my guest, take a taxi. The traffic is not forever like EDSA anyway.
You can also ride on Xe Om, motorbike taxi, which sometimes makes no difference with the prices with the taxi ride. But most people want to feel the rush and the adventure in riding a motorbike in this city of motorbikes. If you want that too, use GrabBike instead. Pay only a dollar or two compared to paying a minimum of $5. And it is fool-proof; the system will tell you exactly how much you need to pay instead of getting ripped off by paying the amount showing on the not properly working taxi metre or the kawawa face that your motorbike driver is making.
Food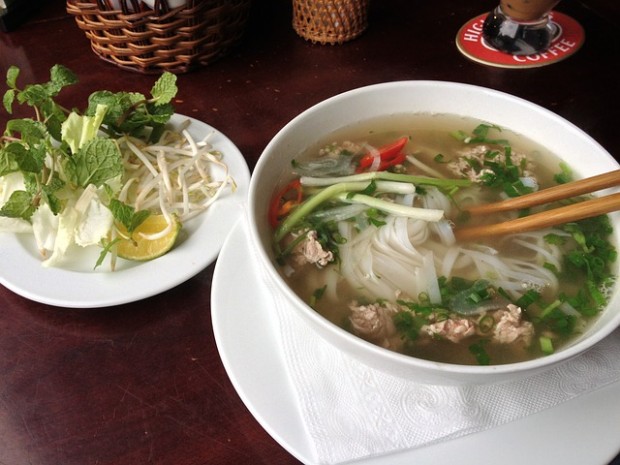 When buying your food either in restaurants or on the streets, you should know that they prepare and clean up things almost the same. You'll know what this means when you see it. Prices are definitely different, though. When going to a shop or a restaurant, a meal is usually around VND 30,000 to 60,000 (₱65-130), and if it's higher than that, try going to the next one. Go to a place where you can see the prices on the menu for they usually change the prices if they know you're a foreigner. Better go to places where there are more locals than foreigners for it usually means it's the cheapest and the best place to eat in town.
Get your free beer in your hostel and if it is not enough to get you through the night, chill with a VND 5000 to 7000 (₱10-15) worth of beer in Bia Corner or Ma May Street. Pulutan is not expensive either, try nem chua ran. Makakalimutan mo na siya and you get full with just VND 100,000 (₱200).
Souvenirs
Pasalubong, the most important part of the trip, because someone will get mad if you are not going to buy them Starbucks tumbler, and most probably your mom and/or tita are not going to talk to you for hours if you forget her fridge magnet.
Also read: 26 Reasons to Fall in Love with Hanoi
Buy Vietnamese traditional coffee maker instead of Starbucks tumbler. Tell them not all countries are keen of Starbucks and for sure hindi yun mawawala sa locker niya. Do your shopping spree in the Night Market, with both locals and foreigners. And of course, to get more discounts, act like you are a local. If you cannot pronounce "bao nhieu tien" (bao nee-yooh tee-yen?) then type it on your notes app, let the vendor read it, then let him or her use your phone's calculator so he/she can show you the price. Try not to utter a word. We look like locals so take advantage of it. #perksofbeingpinoy
You are now equipped with these powerful travel hacks so use them well when you're in Hanoi! Happy trip!