Contributed by Little Feet
After finishing the two relatively "easier" hikes, we finally conquered Hapunang Banoi, the most difficult among the three, trail class wise (According to Pinoy Mountaineer, the rating is 4/9 while the two other mountains Binacayan and Pamitinan have a trail class rating of 3/9).
Also read: Top 10 Mountains in Philippines With the Most Incredible Views
According to our guide kuya Joel, "Hapunang Banoi" originated from the Tagalog words Hapunan (dinner) and Banoi (eagle). During the early times, it is believed to be the spot where eagles feed. Now, these animals are rarely to be found.
Getting there
Take a jeepney to Eastwood Montalban from Sta Lucia Mall
Alight at Eastwood and rent a trike to Brgy. Wawa
Private Vehicle
Via Commonwealth, get to Brgy Batasan and from Puregold, turn left
Drive straight ahead until you reach Brgy Wawa in Rodriguez, Rizal
Fees (updated)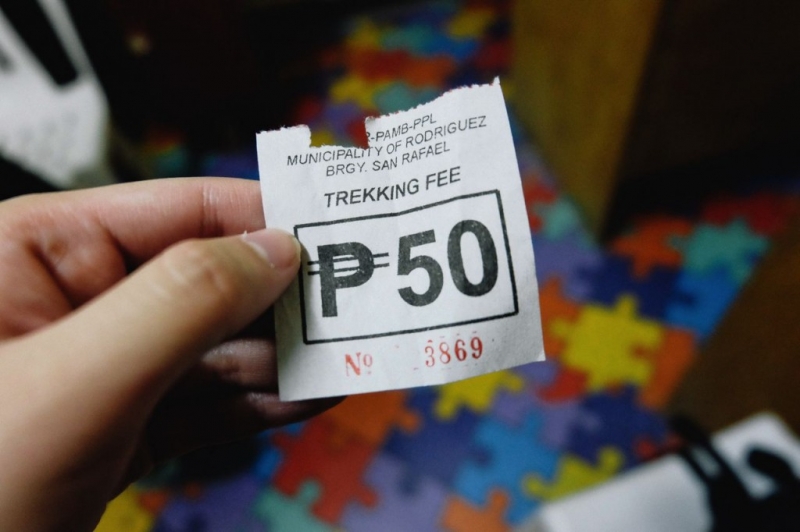 Registration fee is now ₱50 compared to the earlier ₱2
Guide fee is ₱500 per mountain
A donation is required
Trail
Direct Assault from beginning til summit
Limestone Scrambling
2-3.5 hrs to the summit
View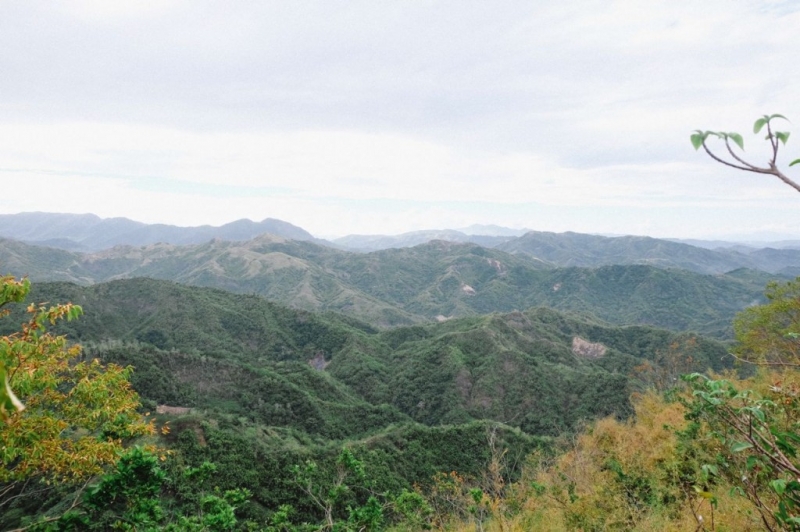 Mountain Ranges (Sierra Madre)
Lake
En route to the Junction
We arrived at Wawa at around 5.20am and started our hike at 5.50am. The trail is in conjuction with Mt. Pamitinan wherein it splits at around 1/3 of the hike going to the summit of Banoi.
The first part is always the most tiring part, I always feel like my breakfast's gonna go up. That's the bad thing about being acidic. But it was fine, I kind of got used to it already and I just had to take one-minute breaks to recuperate.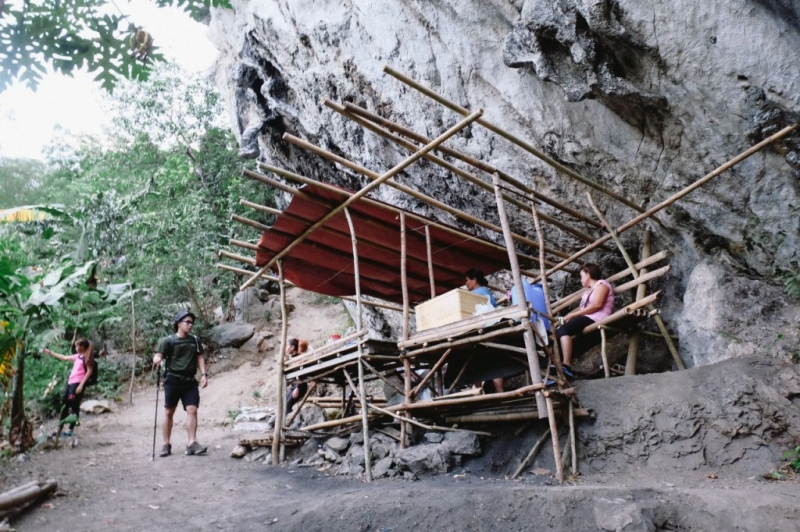 After 20 minutes, we have reached the first resting area!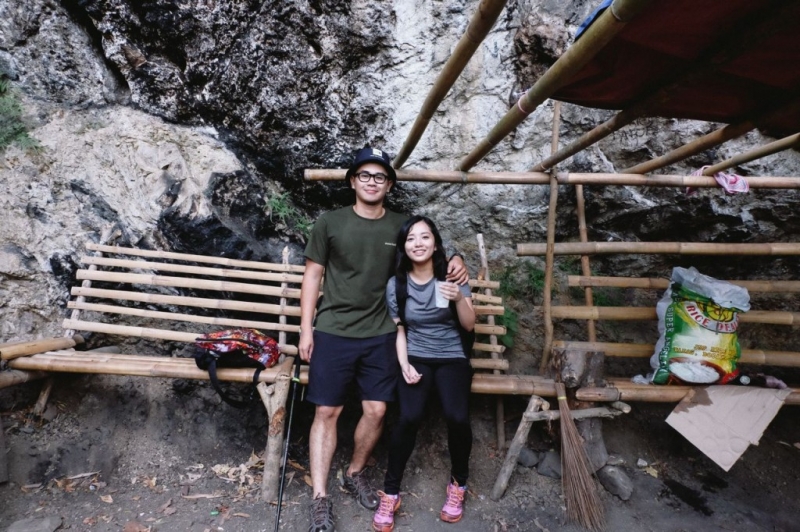 We hiked on a weekend so there are stores that sell buko, refreshments and food.
This is also the part wherein a rock formation of "Bernardo Carpio's foot" is present. Kuya Joel said that you can also try rock climbing here for ₱1,000 per head (unlimited).
Resting area number 2 sells hard-boiled eggs, lumpia and bananas for energy.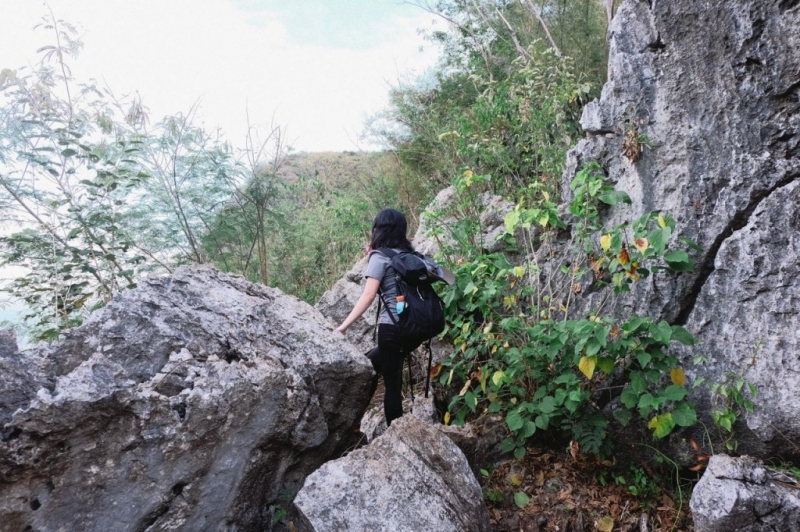 This is the kind of trail you will be passing through before reaching Pamitinan and Banoi junction.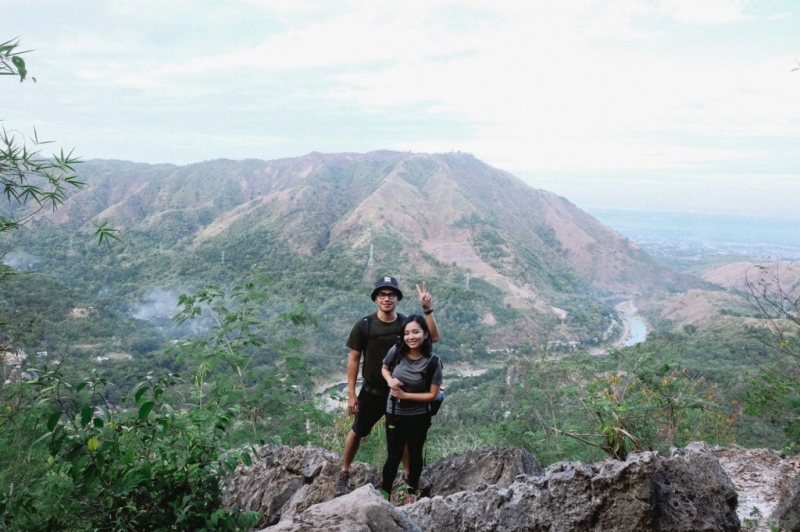 Photo op time! You can see the lake similar to Binacayan's view.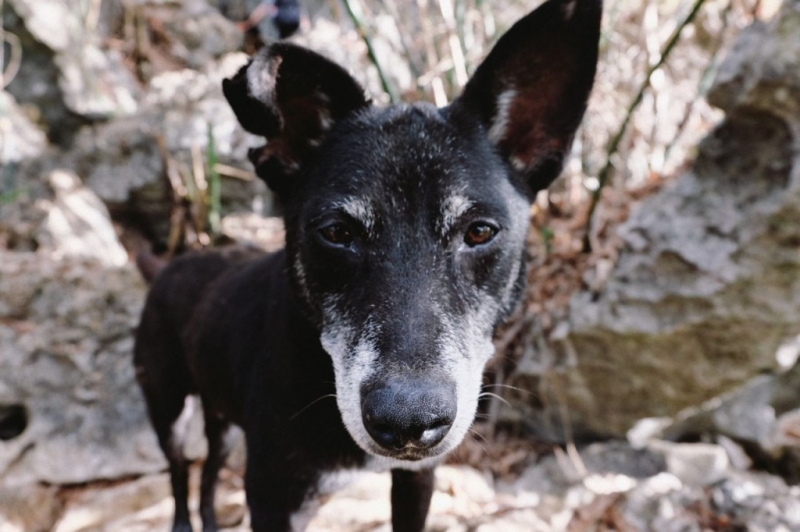 Cute and friendly dogs hike with the guides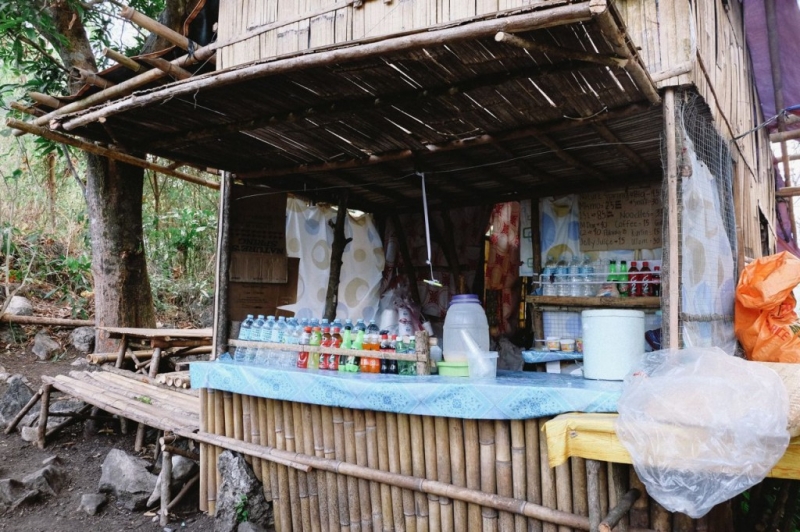 This is the junction and the last resting area. You can leave your bags here as the upcoming trail is rocky and sharp.
Rock scrambling to the summit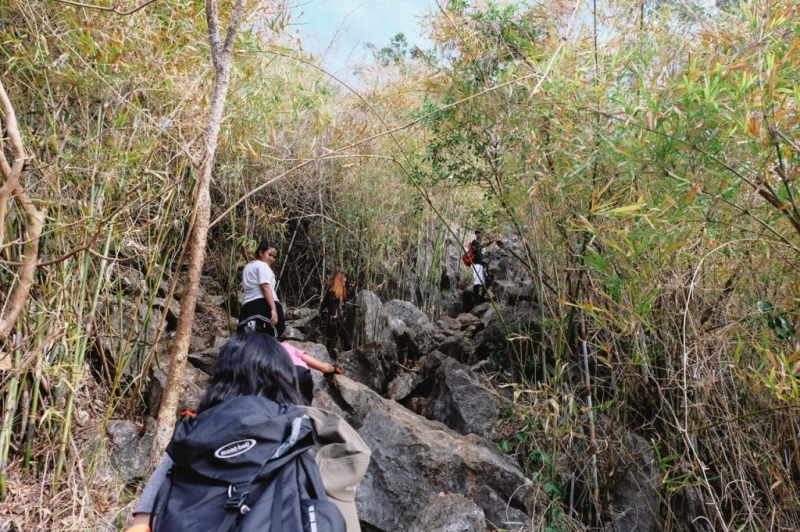 The part right after the junction has rocks that are not too sharp just yet.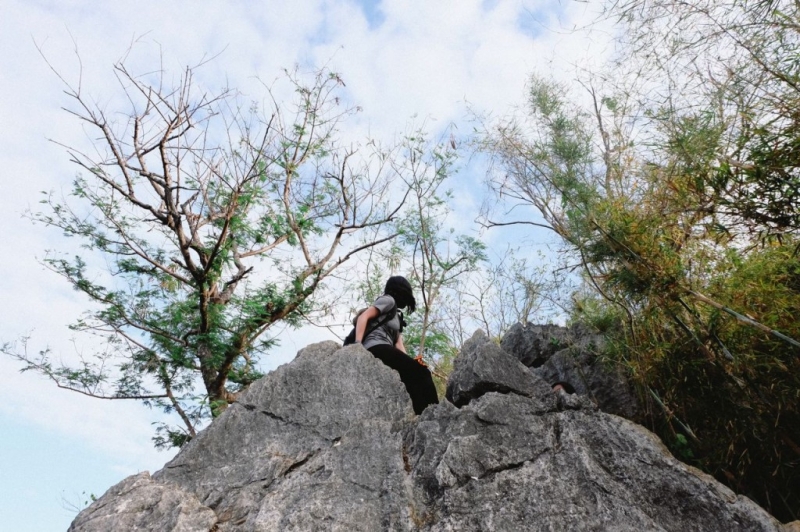 Here you will see that the rocks are starting to become sharp. Thus, wearing of gloves is recommended.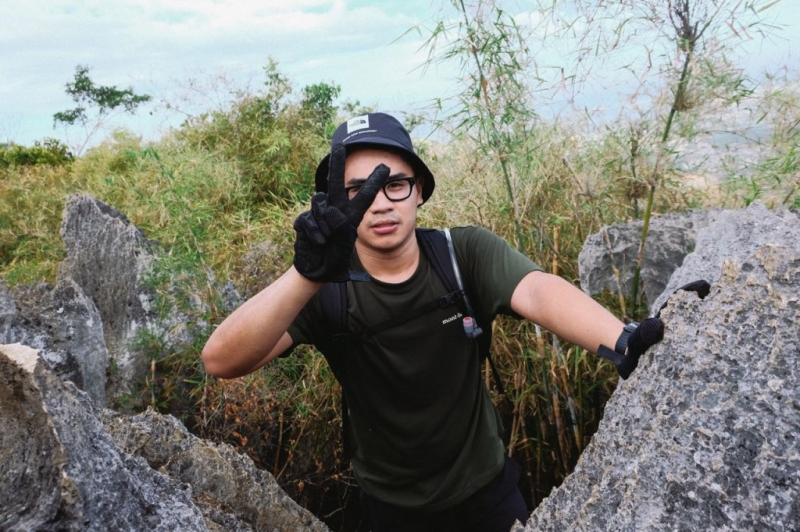 Robby even got a tiny injury because of not being extra careful. Better wear leggings and avoid direct contact with the rocks because it might cause bruises.
The most challenging 10 minutes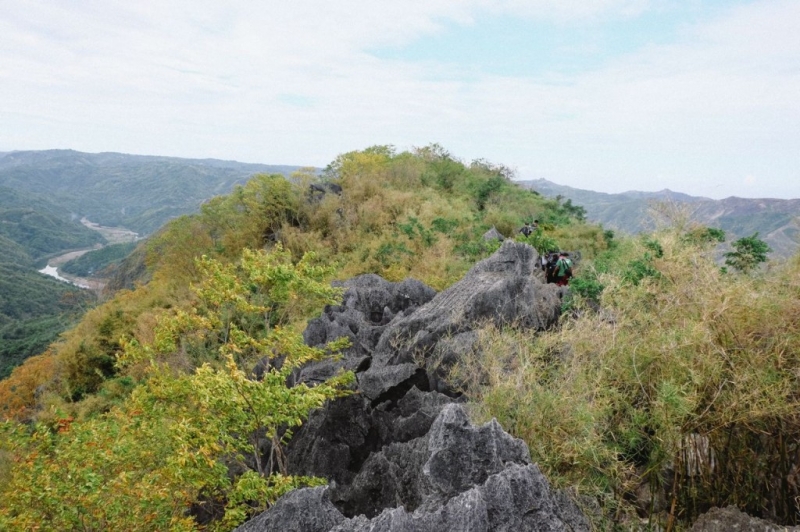 This is the trail going to the summit. You might fall off a cliff if you do not focus here. Lagot yung guide, mag sasara yun bundok at marami mawawalan ng trabaho. So always listen to your guide. "Buwis buhay" shots are not recommended.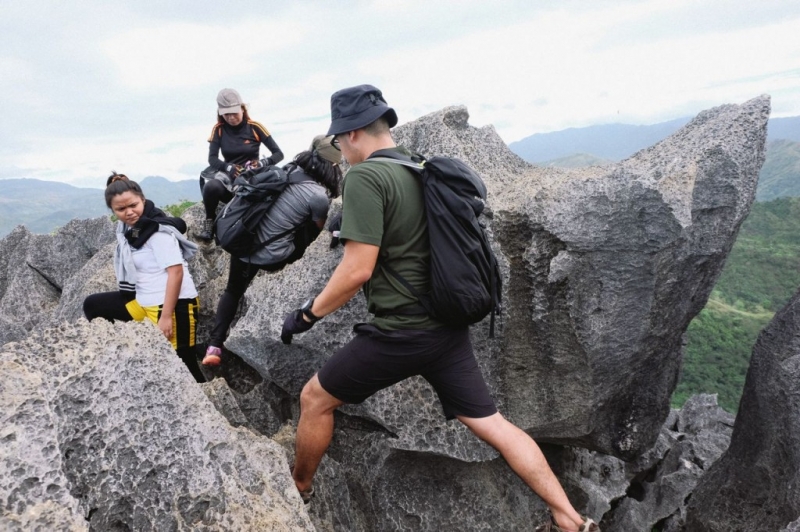 We arrived at the summit after two hours but we had to wait for at least 30 minutes because of the "traffic".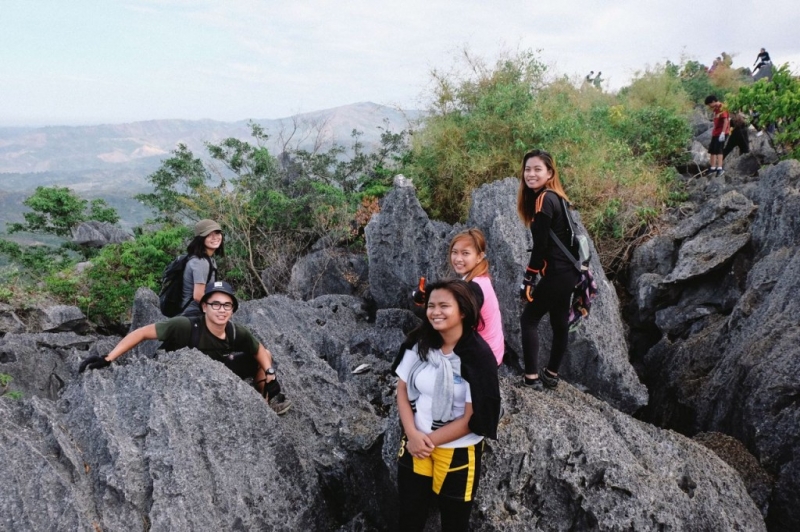 Resting while waiting for our turn.
Finally done waiting!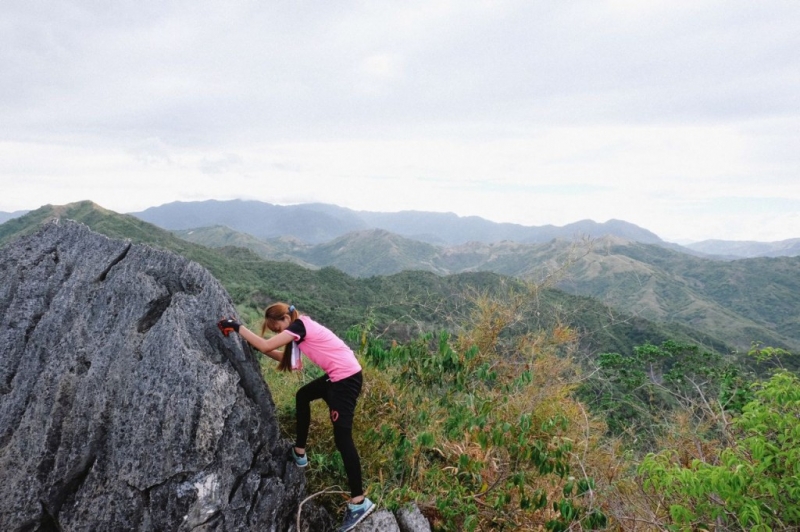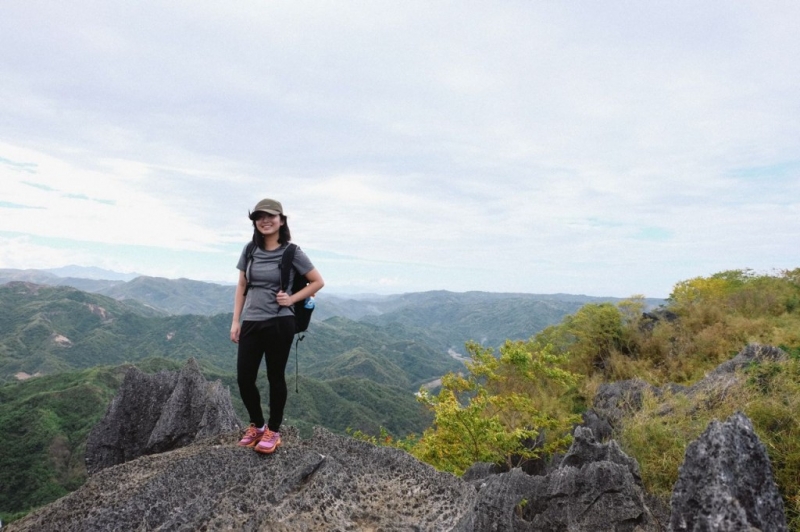 Hapunang Banoi's summit! 517 MASL.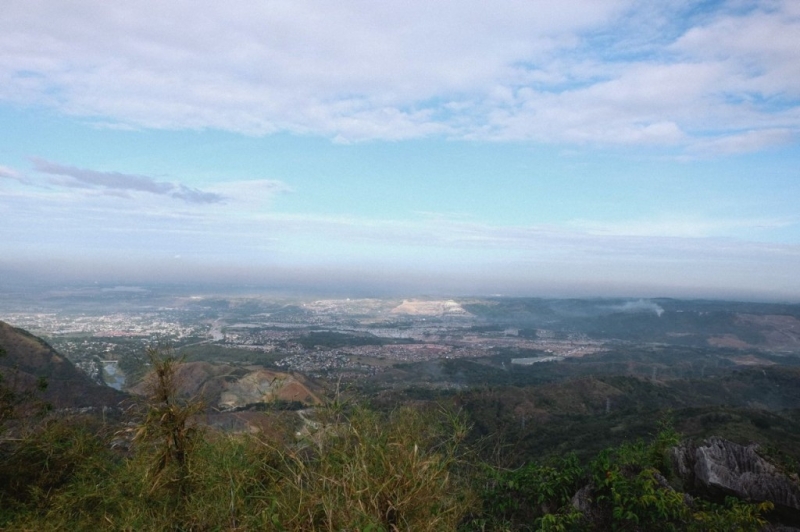 You can see smog from the summit.. and subdivisions.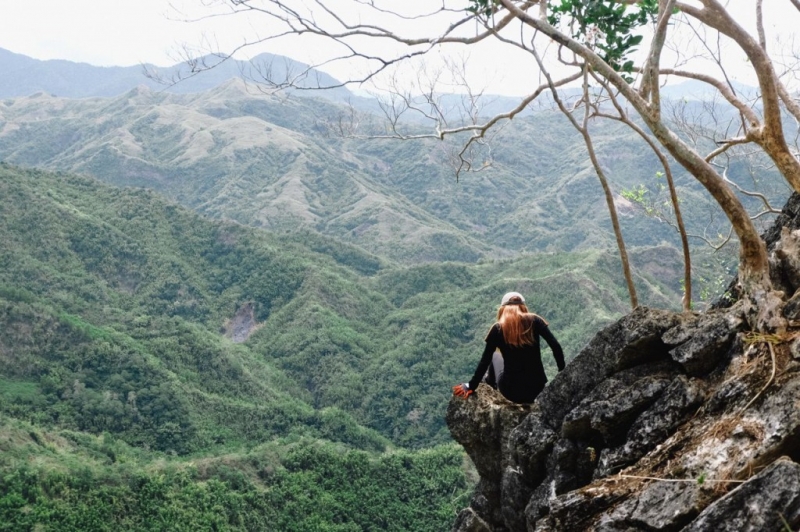 Additional notes
Traffic is possible during weekends
BRING YOUR GLOVES or you can buy a pair for ₱40
You can do a hiking trilogy and complete it in 6-8 hours:
– Binacayan
– Banoi
– Pamitinan
Itinerary
0430 Leave for Wawa
0530 Arrive Wawa and Register
0600 Start Trek
0830 Arrive Summit (wait for your turn)
0930 Start Descent
1030 Arrive Junction, rest
1100 Continue descent
1130 Back to jump off point
Also read: I Came. I Climbed. I Conquered – My Mt. Pulag Adventure