You may or may not buy it, but many people believe in the magic of healing crystals — myself included.
Now, if you're one of those non-believers prone to rolling their eyes at the mention of healing crystals or stones, let's not waste each other's time. Namaste to you, my friend, and thank u, next (article).
Also read: 8 Things That Only Culturally Insensitive Travellers Do
But this one's for all kindred spirits out there. Here's a beginner's guide to healing crystals and how they might just help you travel better.
But first, what exactly are healing crystals?
If your natural interest in gems and stones brought you here, chances are I don't have to explain what healing crystals are. But for the sake of being thorough, let me shed light on the matter.
Crystals, like any other naturally-occurring rock or mineral, were formed over time with the help of nature's powerful elements. It's one of the beautiful byproducts of the Earth's natural processes — a reminder of what our world is capable of creating for as long as we leave it be.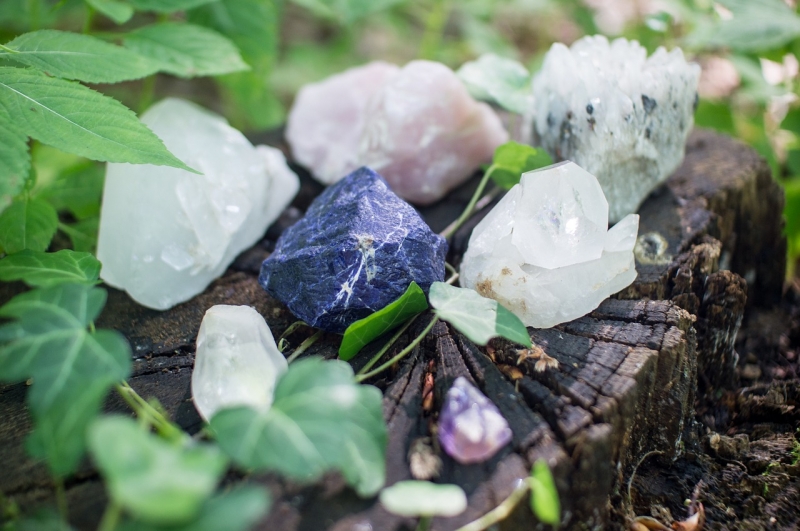 The basic principle is: Healing crystals were brought into existence by nature's forces, and they carry this life-altering energy with them. Although there is no scientific basis for such claims yet, writer and wellness advocate Belle Mapa affirms that these precious minerals can "absorb, emit, and amplify the energies around us". Therefore, crystal-wielding folks believe that having pocket-sized carriers and conductors of the Earth's energy helps further themselves along the path of wellness and good health. Ain't that neat?
Why bring them with you?
There are many reasons to bring healing crystals with you, but here are my top five — especially for travellers.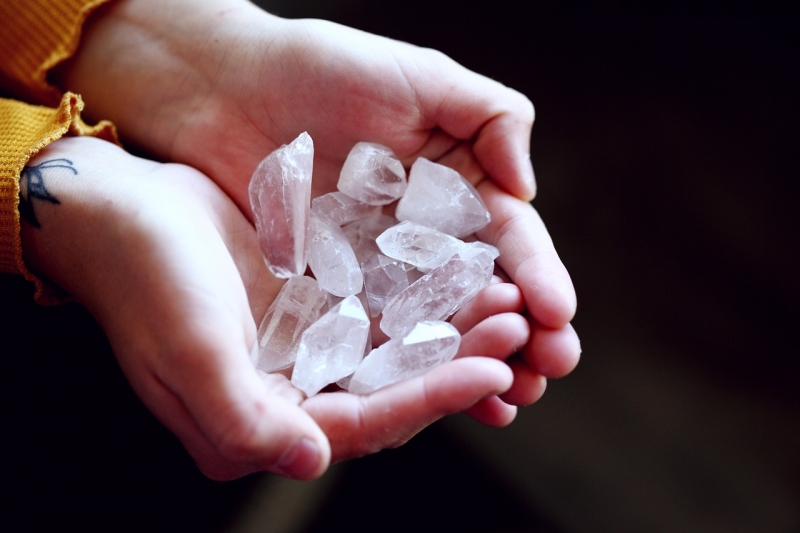 1. They represent good vibes and well wishes, and protect from evil intentions
Beginners have to understand that certain stones or crystals are powered by different types of energy. Since healing crystals contain and project positive energy harnessed from the elemental forces that created it, they can then enhance or balance the energy that flows within you or within the people around you.
Used the right way (and with the right mindset), the bearer can harness this energy and influence his/her/others' emotions and intentions. Simply put, they keep the positive vibes flowing!
Science doesn't support these claims in any way, but there is the placebo effect, plus the ever-reliable power of suggestion. Sometimes, if we believe that something will make us feel better, it ultimately will. After all, what the human mind is capable of at 100% running capacity remains a mystery till this day.
2. They encourage you to give and make you grateful to receive
Reiki masters (or practitioners of energy healing, where crystals are used as tools) believe in the ebb and flow of life's energies. Those immersed in the art of meditation and mindfulness also subscribe to similar beliefs. There are religions that follow the same principles, too.
This is a bit advanced, but it's pretty interesting to note. According to Aurora Night Crystal Club, in Reiki, "hands are the beginning and ending of manifestation". Your left hand is the receiving hand, while your right hand is your giving hand. This means that where you place a crystal will determine where and how its effects will manifest or show.

Picture this: If you're donning a crystal bracelet that dispels fear and anxiety, wearing it on your right wrist projects the energy outward, affecting those you interact with. But if you wear the bracelet on your left hand, the crystal's energy will supposedly manifest inward, making you less anxious. Either way, healing crystals push the owner to be more mindful about striking a balance between giving and receiving — and I think that's a lovely way to go about living.
3. It's good to have a physical reminder of the Earth's wonders
All healing crystals were made strong and beautiful by the Earth's natural forces, and having them reminds us of that power. It also reminds us of what we are capable of as human beings. In a way, having a piece of the Earth with you at all times can somehow also remind you to take better care of it.
Tip: It's better to know where you get your healing crystals. It would be great if you find a dealer that assures you that they source these minerals sustainably or responsibly. We take these minerals from the Earth, after all. So we have to make sure we give something back, or at least leave these natural forces to rest from time to time. Let's not be greedy.
Also read: Pinoy Traveller Must-Haves: 16 Eco-Friendly Travel Items
4. They add oomph to any look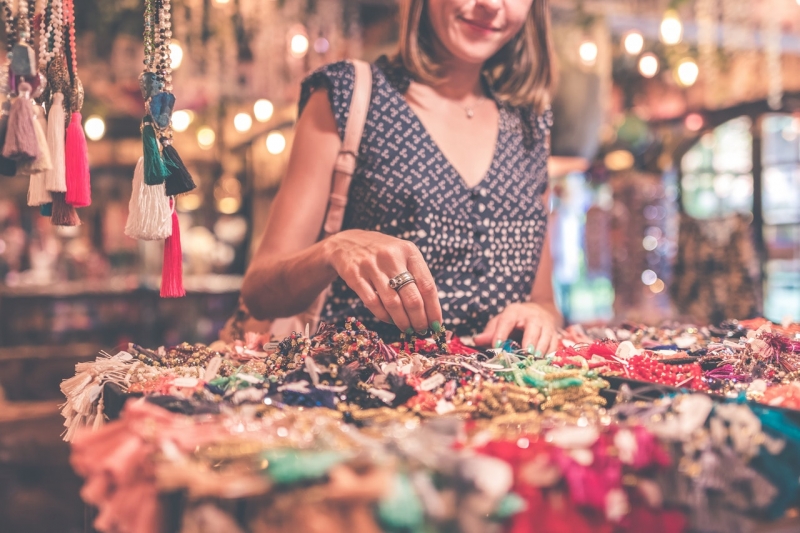 They might not be everyone's cup of tea, but healing crystals also come in the form of accessories. If you wear them with the right intentions, you not only look good; you'll feel great, too.
5. They're great conversation starters
I've lost count of how many times my healing crystal bracelets broke the ice. People have come up to me, asking and telling me all sorts of things, especially while travelling.
"Oh, cool! I have one, too!"
"What does that mean?"
"I got mine on a random trip."
"Do they mean anything to you?"
Once, a kid even asked if she could have my crystal healing bracelet. I don't exactly know why, but my crystal healing bracelets have always led me to pleasant interactions with strangers. Perhaps they'll do the same for you.
Which crystals should you get?
Here's the tricky part. There are many kinds of healing crystals. And there are A LOT of crystal healing guides out there, too. So which healing crystal should you get first?
A simple Google search should take care of that. Certain crystals encourage specific intentions and manifestations. Just make sure your source is credible and expand your search from there.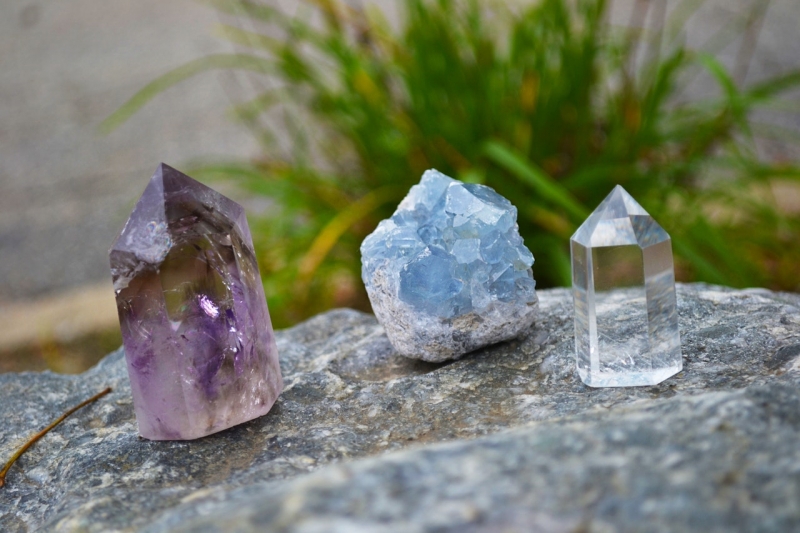 For example, Sunstone develops personal power and encourages abundance. They say it allows confidence and originality to flow through the wearer. Rose Quartz, on the other hand, is a calming stone. It dissipates worry and fear, and allows the bearer to be more receptive to love, healing, and affection. Other stones actually protect the wearer from the evil intentions of others. Wouldn't that come in handy while you're out exploring the world?
Tip: When choosing crystals, don't overthink it. Sometimes it's as simple as going for something that catches your eye. Reiki practitioners believe that we're often physically drawn to healing crystals that we need. Cool, right?
Where can you buy healing crystals in Manila?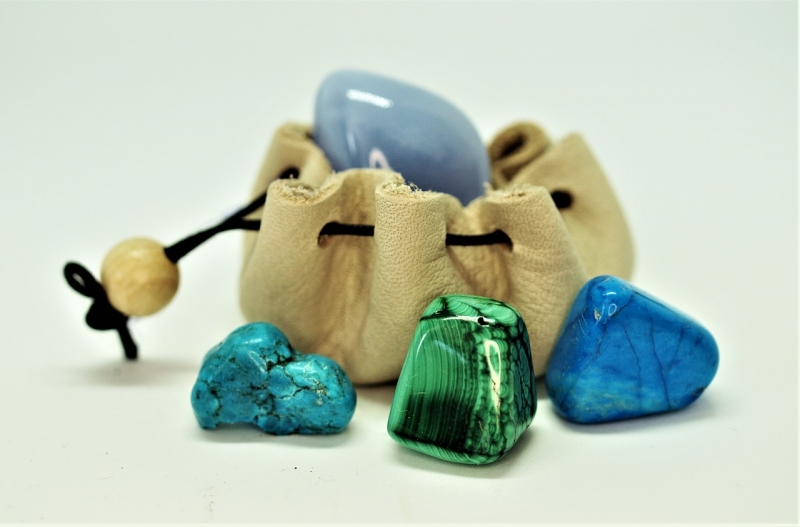 I personally source healing crystal bracelets, but some of my friends maintain that a raw healing crystal collection is best. There are many crystal healing shops in Manila but here are some that you can check out:
So, which healing crystals are you going to get first? If you end up having a few, make sure you bring at least one on your next holiday and tell us about the experience!