Travelling abroad, we're bound to bump into our kababayans. Filipinos are everywhere, and it's often a pleasant and funny experience when we cross paths with each other. There are certain words or reactions we receive or give off ourselves, that are so typically Pinoy. And to enlighten you on what these very Pinoy responses are, here are some of them.
Also read: 11 Awkward Encounters Abroad with Foreigners when they Find Out You're Filipino
1. Pinoy???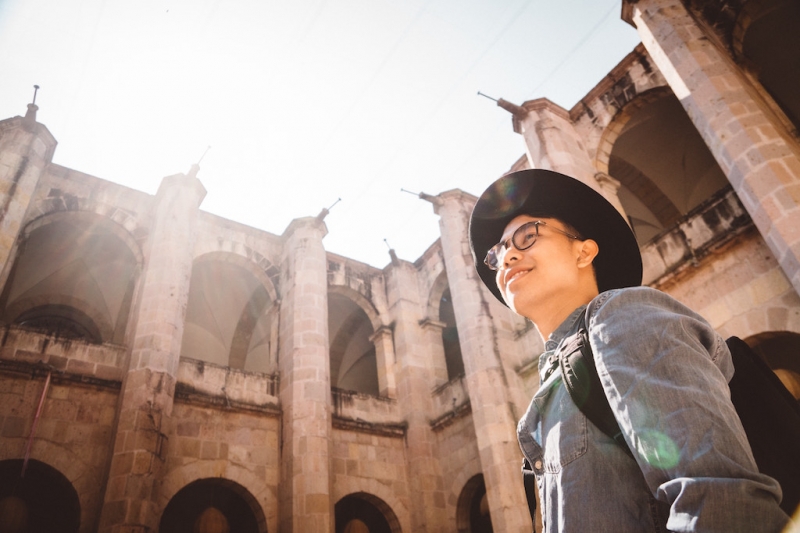 Whether you've encountered a fellow Pinoy tourist, OFW, or Filipino immigrant, if they've got the feeling that who they see is a Filipino too, they'll approach you and make sure. Once they're sure, there's a guaranteed small talk right after.
2. Kababayan!
This is the opposite reaction of the item above. It's when the Filipinos you encounter already assume you're also Filipino because they've either heard you speak Filipino or you caught their attention while you were doing something very Filipino. Sometimes, they only need to get a good look at you to know where you're from. If other nationalities can guess that you're Filipino based from your appearance, more so can your fellow Pinoy!
3. Taga saan kayo?
Manila? Cebu? Bicol? Davao? Your fellow Pinoy will want to know your origin because that will help both of you make the conversation more interesting. Not to mention, if you come from the same province or region, you can speak in your shared vernacular language.
4. Bakit kayo naparito? May kamag-anak ba kayo?
Filipino immigrants you meet in your destination may sometimes ask you questions like this for the obvious reason that they may also know who your relative is (if ever you have one living in the respective country). If you don't have a relative staying in that particular country, sometimes it just helps for Filipino immigrants to talk to Filipino tourists because any Pinoy or Pinoy thing they can find is always a small piece of home.
5. I'm Filipino too!
You also hear this from Filipinos who have grown up in another country entirely. They're so thrilled to meet someone from their motherland, and they want to establish a sense of familiarity from the get-go. They may not be as fluent in Tagalog or as knowledgeable of the Philippines as you are, but they still acknowledge their roots. And that's always a good thing.
6. Do you speak Filipino?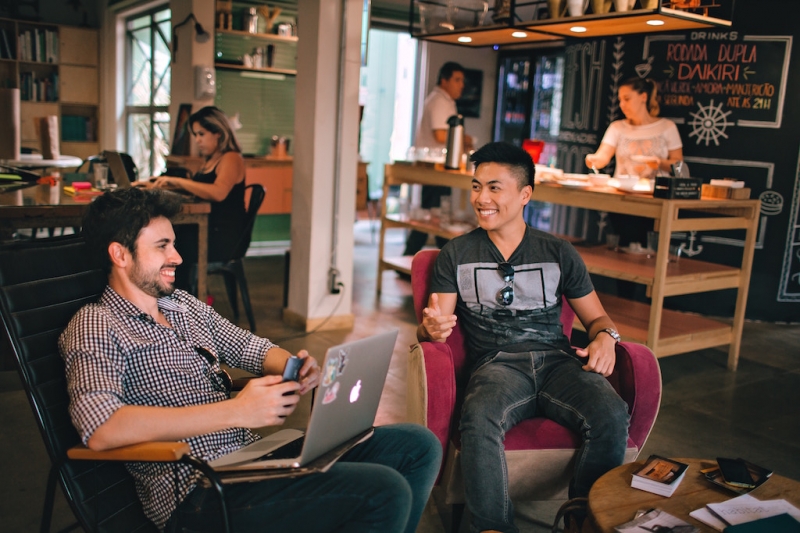 There's this awkward moment when you meet a fellow Pinoy abroad and you start a conversation in English. You continue talking in this language because now you're not sure if the other actually knows how to speak Tagalog, especially if they're an immigrant. Sometimes you've already been talking for 15 minutes straight before you address the elephant in the room and ask the golden question. It'll always end up in laughter if both of you actually know how to speak Tagalog, but were too hesitant to speak it.
7. Kumusta na ang Pinas?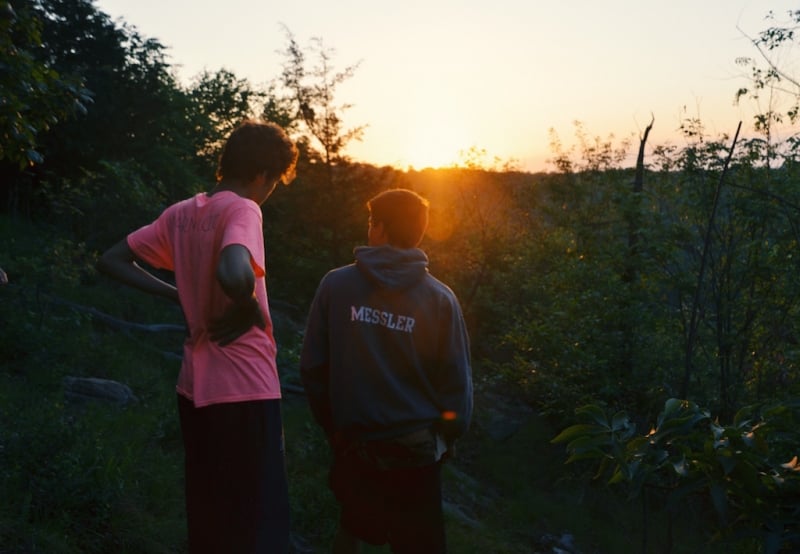 Visiting a relative abroad or bumped into an OFW? Yeah, you'll most likely be asked this question. Granted, they've probably read the news already, but of course, it's still different if national news and even opinions come from their own people back home. It would also be interesting to hear what they have to say considering the different background they now come from.
8. Wag kayo bibili diyan, mahal presyo. Dito nalang kayo sa *insert place*. Mas mura!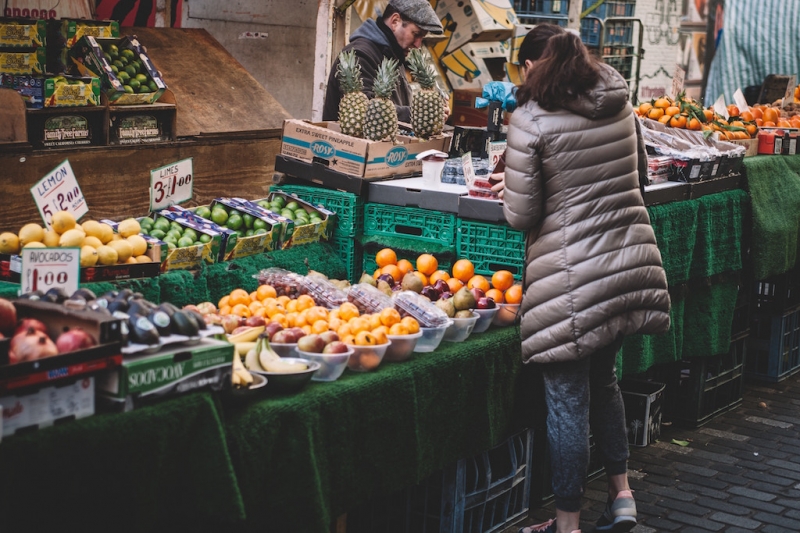 If you're a tourist, your fellow Pinoys living abroad will definitely help you out in doing what Filipino tourists do best — tipid. They'll advise you of the more practical shopping areas where you can save and get products of quality. They'll even point you to souvenir shops where you can easily haggle even if hindi naman katawad-tawad o sobrang mura na nung gusto mo bilhin. What can we say? Experts tayo pagdating dito!
9. Parang walang problema sa Pilipinas, noh?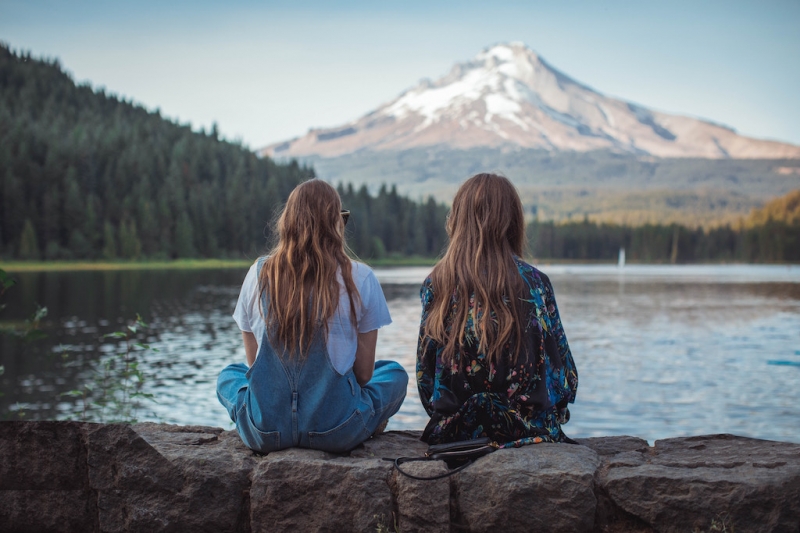 When you're enjoying your vacation in Europe or in the USA so much, and you're travelling with fellow Pinoys, this kind of comment could come up, but never in an offending manner. Actually, it's more of a matter of fact. It's true, spending a vacation in first world countries can really make you forget the troubles of your own country. At least temporarily, you can't help but really live as if your country isn't going through difficult times.
10. Hanggang kailan kayo dito?
Filipinos, being the hospitable and accommodating people they are, will suggest more places for you to visit in the country you're in once they find out you have time to spare. Ah! Hanggang next week pa kayo? Bisitahin niyo yung *insert place*. Maganda mag picture doon.
11. Tara! Libre ko kayo.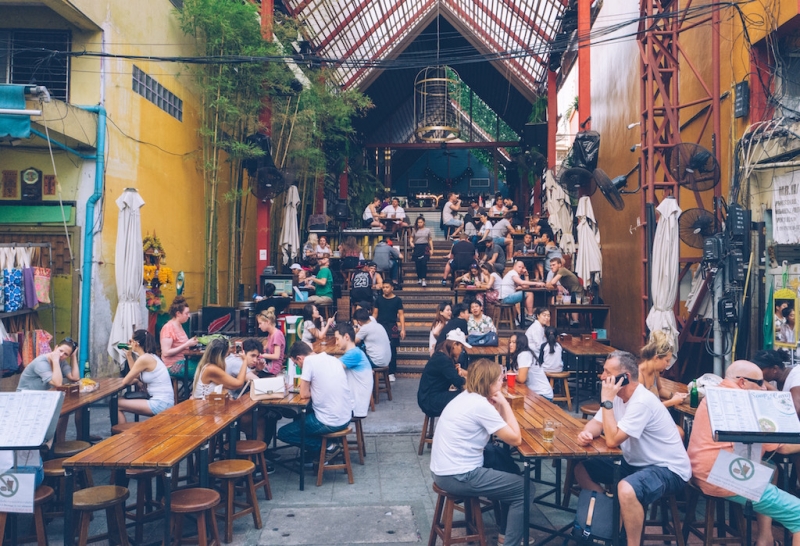 If you're REALLY lucky, the Filipinos you'll meet and make friends with abroad will even treat you out for lunch or dinner. Because, well, we're friendly like that.
12. Papicture tayo sa kanya oh. Mukhang Pinoy!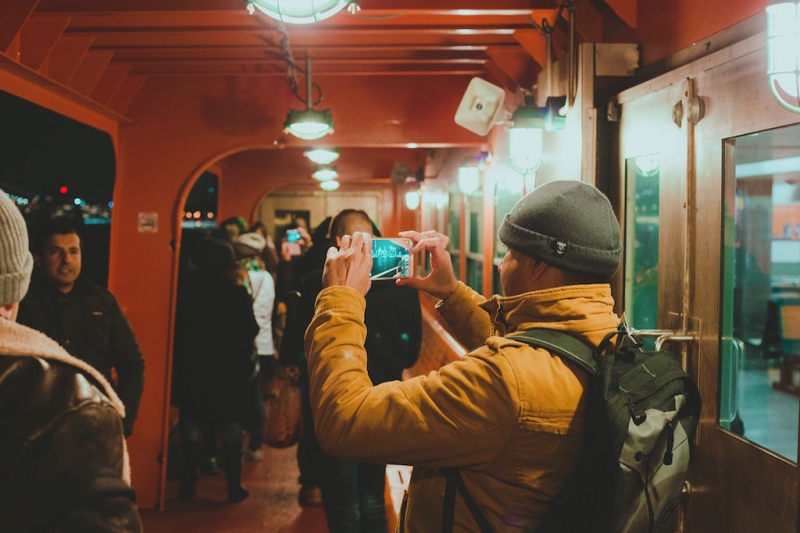 You see your fellow Pinoy tourists in your peripheral vision, hear those words, and you just know they're pertaining to you. You turn to them, gladly hold their camera, and take their photo. Then right after — Ako naman po, papicture din!
13. Sana ganito rin sa Pilipinas…
Yes, of course, you will hear this from fellow Filipinos abroad, regardless if they're tourists, OFWs, or immigrants. There are so many things we wish the Philippines was, and that desire is only made stronger when we compare our country to another.
14
.

Ay nako. Buti pa sa Pilipinas…

When you travel to other countries, you don't only recognize what your country is lacking, but also what's unique or likeable about it. If you don't hear your fellow Filipinos speak these words out loud, they've definitely thought about it. Buti pa sa Pilipinas, mainit nga pero hindi ka manginginig! Buti pa sa Pilipinas, nirerespeto talaga mga nakakatanda. Buti pa sa Pilipinas mas masiyahin. Buti pa Pilipinas, napaka hospitable sa dayuhan. There are so many things that could happen to Filipinos abroad which will make them miss the Philippines, and sometimes even the most cynical Filipino will admit that there are things that are just better in the Philippines.

Encountering our fellow Filipinos overseas, in general, should be a pleasant experience. And it usually is. Have you experienced any similar encounters to these yet?

Also read: Nanayisms: 10 Ways Filipino Moms can be Your Best Travel Buddy