In the midst of a pandemic, we've asked and been asked this so many times, "Ano ang ambag mo?" 
But hold your horses, no need for pointing fingers or getting hackles raised. This isn't a political piece; it's an appeal. While we demand accountability from those in power, may we not underestimate our own capacity to turn intentions into actions. Did you know that there are several COVID-19 initiatives you can support on the road to our country's recovery?
Also read: Beyond Donating: How To Help COVID-19 Unsung Heroes From Home
At a time when borders are closed, there are volunteer groups that remind us there is no distance too near or far for breaking down barriers. These organisations make it easy for us to #HelpFromHome with COVID-19 initiatives that will demand only a few clicks (or taps) and minutes of your day.
1. Action Against Hunger
Who they are
Long before the coronavirus shook the world to its core, Action Against Hunger was already fighting against another long-standing pandemic: stunting and malnutrition brought about by poverty. In several parts of the world, hunger is a very real problem and it takes lives swiftly, quietly.
That's where Action Against Hunger comes in. They champion nutrition and health, sanitation and hygiene, and emergency response in all corners of the globe — and bring best practices where they are often unfelt. They do this through workshops, outreach programs, and fundraising.
Action Against Hunger also looks to creative means for telling hard-hitting stories. From 27 Nov to 11 Dec, they'll be holding free online screenings of a short film titled, The Invisible Monster. The film depicts hunger as an invisible monster that plagues impoverished children in the Philippines. It will be available for screening via Action Against Hunger's YouTube channel.
What you can do
Much like hunger, the coronavirus is an invisible monster we're all aching to overcome. Join Action Against Hunger's COVID-19 initiative; provide Filipino families with basic hygiene kits that will help them stop the spread of COVID-19. To know how you can make a donation, visit their official website. Any amount will go a long way in the support of Action Against Hunger's COVID-19 response as well as their relief operations across the country.
2. Daloy Initiative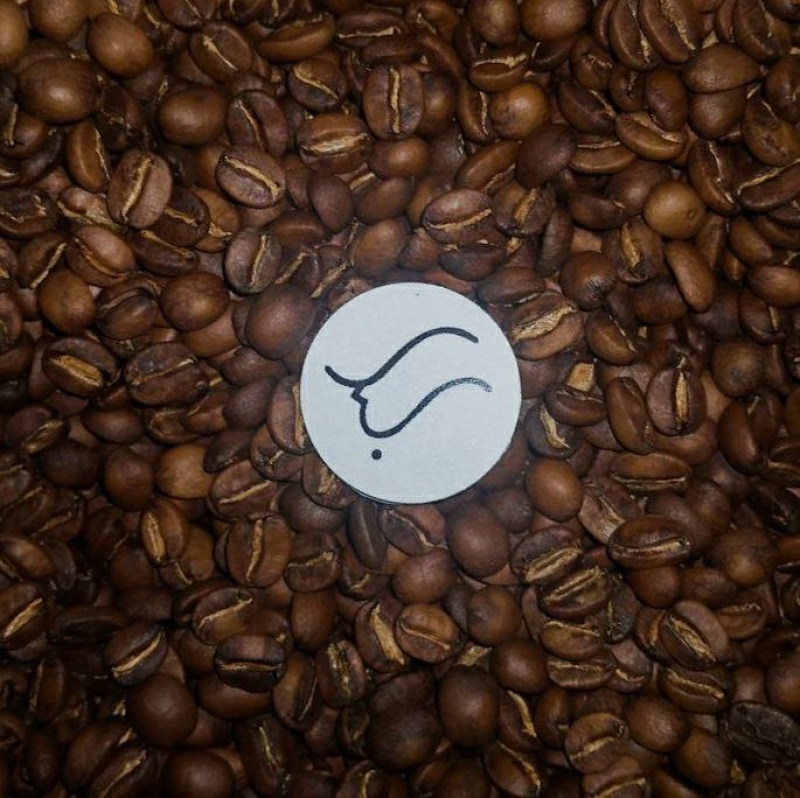 Who they are
Local java lovers, for every cup of coffee that tides you through each morning in quarantine, have you ever thought about the farmers who made this moment possible? I don't know about you, but coffee is more than just my favourite brew. For a coffee diehard like myself, the aromatic beverage represents a way of living mindfully — that what I partake of definitely affects how I go about my day. Shouldn't this mindfulness extend to COVID-19 initiatives you can support?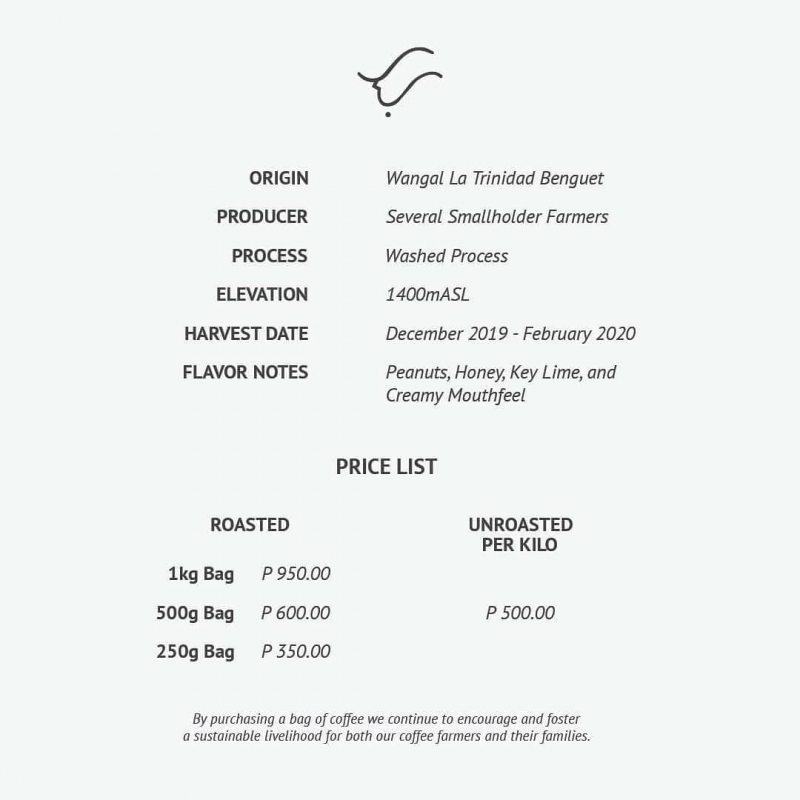 The Daloy Initiative is a joint fundraising effort established by local coffee brands such as Trails and Traces Roasters, Connector Coffee Co., and Standard Coffee Co. It connects coffee consumers at home to sources that are "100% traceable" to local coffee farms in La Trinidad, Benguet. These coffee plantations are those that are hard-hit by COVID-19's economic crunch, so they would certainly benefit from purchases that directly contribute to their earnings. Think fair trade and knowing what happens from bean to brew, all while helping Filipino coffee farms get through this pandemic.
What you can do
Carry on and keep drinking coffee! But the next time you stock up on beans, why not buy a kilogram (or two!) from Daloy Initiative? Support smallholder farmers and enjoy premium coffee from the north from the comforts of your own home. All you have to do is shop online and fill up this form.
3. Sesotunawa RICE UP for the T'boli Artisans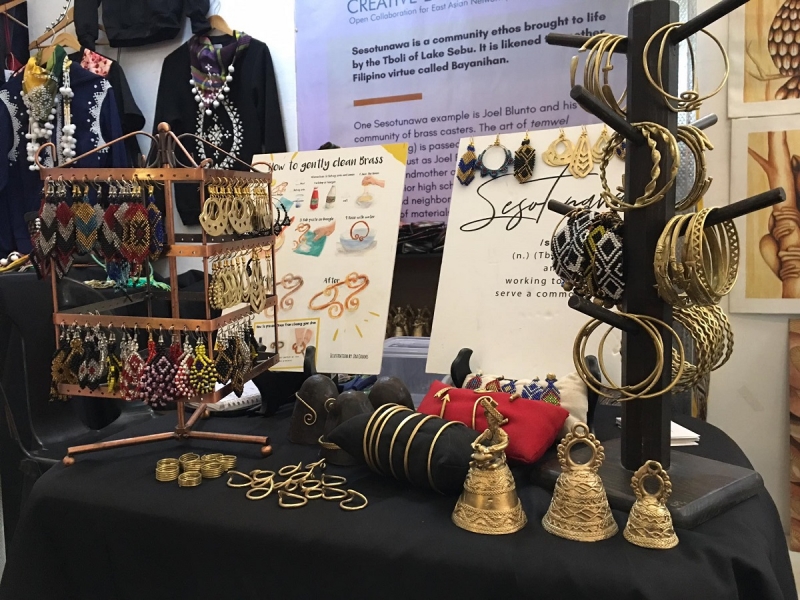 Who they are
A social enterprise based in South Cotabato, Sesotunawa "elevates cultures" and "empowers communities" by being your gateway to heritage of the T'boli people in Lake Sebu. If you're wondering why the T'boli sound so familiar, they're known across the globe as the "dreamweavers" who spin dyed abaca fibre into vibrant textiles representative of images important to their culture.
Aside from the textile called T'nalak, T'boli artisans are also celebrated for their intricate brasswork — which spans figurines, musical instruments, and even trinkets that double as cultural souvenirs. Sesotunawa bridges the public to the cultural heritage and pride of identity that these skilled artisans personify by promoting their products.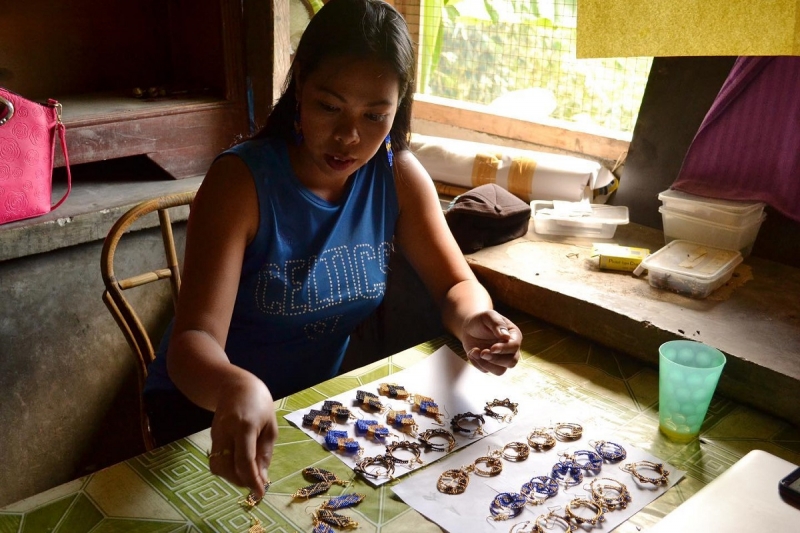 But what happens when there are no tourists that travel to Lake Sebu? And what now, that cultural items aren't always high up on the list of consumers' necessities? Without patrons who support their craft, T'boli artisans' livelihood is at stake. Sesotunawa again bridges the gap through an initiative called RICE UP for the T'boli Artisans.
What you can do
Shop to your heart's content; 20% of each Sesotunawa purchase will fund the RICE UP campaign! By purchasing brass products from the Sesotunawa website, you boost the livelihood of partner artisans, from beaders and brasscasters to T'nalak weavers. You also help provide sacks of rice to partner communities. A few months from now, your Sesotunawa piece will remind you of the T'boli tribe and how they survived COVID-19 by embracing their heritage. And you will have played a huge role in this!
4. Eco Explorations' Giving Heroes

Who they are
The wondrous world of travel has always presented a conundrum: How can such a wonderful human experience be so damaging to the environment at the same time? Emissions from flights alone are enough proof. But done right and with more respect for Mother Earth, travel can help save the world if you use it as a tool to further green advocacies. This is exactly what the nature-loving folks at Eco Explorations do.
Through ecotours, science-based education, and immersive nature excursions that abide by the framework of sustainable tourism, Eco Explorations teaches tourists to go about exploring the world with more care. They also partner with eco-tourism sites that champion sustainability and biodiversity conservation.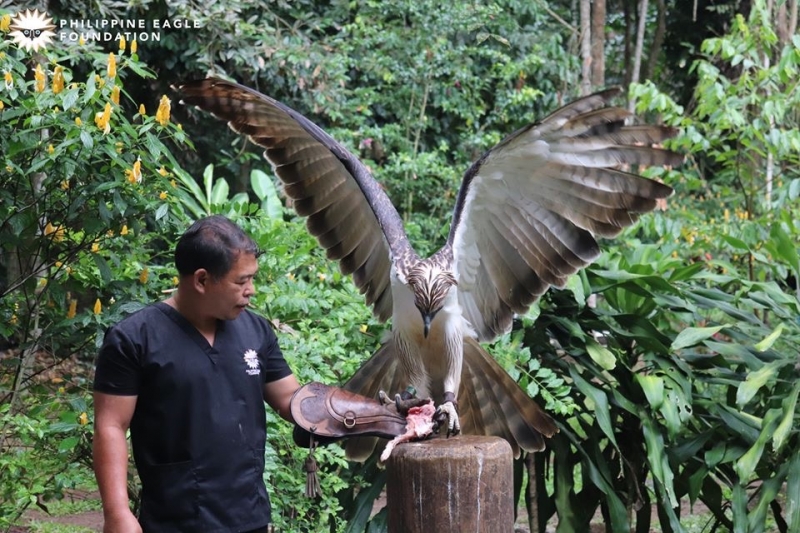 What we love about Eco Explorations is that they introduce the general public to professionals and like-minded individuals who would want to travel more responsibly, too. Their COVID-19 partnership with fundraising app Giving Hero lets generous netizens provide relief funds to "Everyday Environmental Frontliners" who work hard to keep tourist spots in tiptop shape even during the pandemic.
What you can do
Download Giving Hero and make a donation to any of Eco Explorations relief funds! You can choose your beneficiary: the workers at Danjugan Island, Masungi Georeserve rangers, Alcoy Forest wardens, the wildlife and keepers at Philippine Eagle Center, and the guides and porters at Mt. Apo. Donate to a cause close to your heart or give to all if you can! Click here to know more.
5. Bayanihan Mission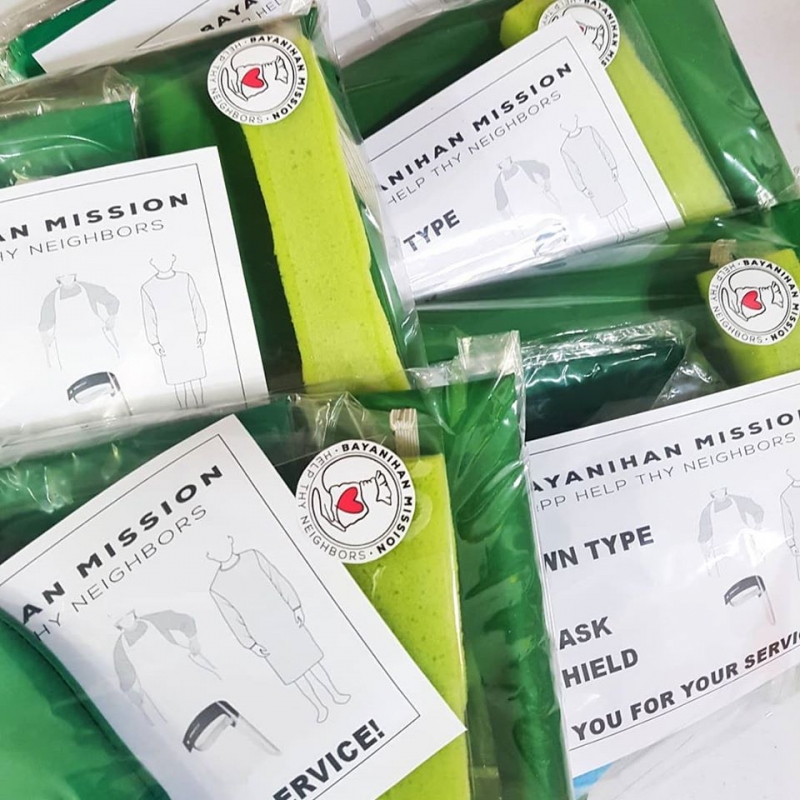 Who they are
Founded by sisters Dr. Josephine Grace C. Rojo and Atty. Jane Catherine Rojo, Bayanihan Mission was created to help ensure an effective yet empathic and compassionate COVID-19 quarantine. Dr. Rojo was a frontliner for the SARS-COV task force, and this experience allowed her to deeply understand the need for stringent quarantine measures. But she and her sister also acknowledge that not every Filipino can afford to stay at home. 
Their solution? To establish a network of concerned citizens willing to provide food packs for "indigent street earners". The goal is to provide sustenance for those who feel that they have no choice but to go out, so that they can put food on the table.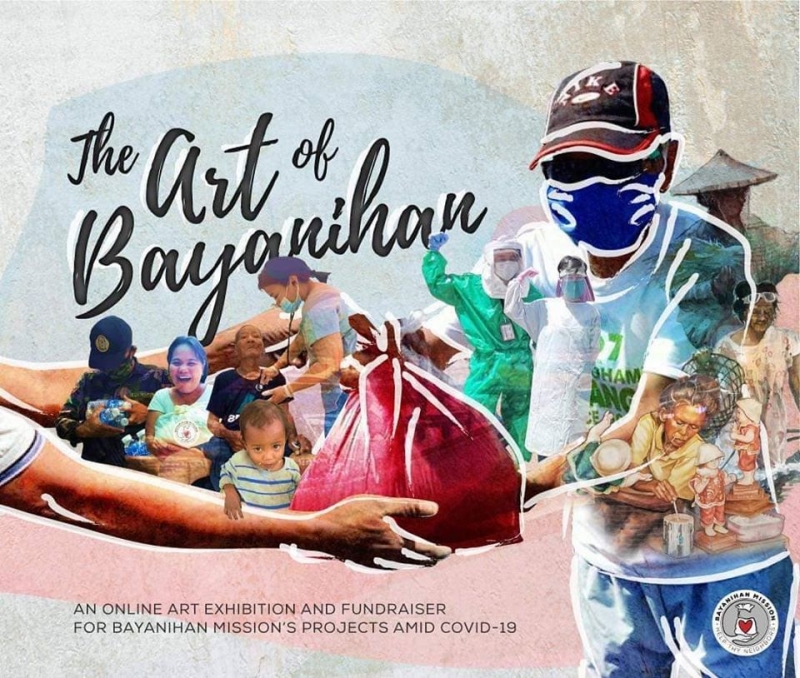 Bayanihan Mission also brings together local artists who generously lend their talents to boost different COVID-19 initiatives. Through The Art of Bayanihan, a digital art exhibition and fundraiser, artists are able to sell their work and donate all proceeds to projects spearheaded or supported by Bayanihan Mission, Cebu Watercolor Society, and University of the Philippines Fine Arts Alumni.
What you can do
Donate to keep Bayanihan Mission's efforts running! You may "sponsor a neighbour" through food packs or even choose to provide Personal Protective Equipment (PPE) for medical frontliners. Alternatively, you can also sign up to be a service volunteer if there's a drop-off point or headquarters near you. Just don't forget to wash up and practise social distancing!
If you're an experienced art collector or a budding art enthusiast, you may opt to purchase any of the obras for sale at The Art of Bayanihan, too. By doing so, you help further several COVID-19 initiatives and keep an artful reminder of how the Filipino people overcame this pandemic with a strong sense of bayanihan.
6. Arnold Janssen KALINGA Foundation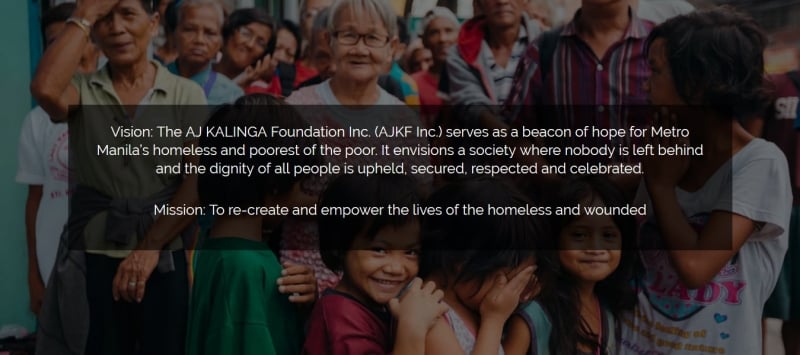 Who they are
In any crisis, homeless people are among the first to be left behind. Their quality of life is compromised with or without a pandemic, and this is where Arnold Janssen KALINGA Foundation comes into the picture. A non-government, non-profit organisation, the Arnold Janssen KALINGA Foundation seeks to empower Metro Manila's indigent and homeless with the drive to live with dignity once more.
KALINGA stands for Kain Aral Ligo ng Ayos, which are the pillars of dignified daily life that the foundation reintroduces to Filipinos who have lived without them for a long time. On a normal day, the Arnold Janssen KALINGA Foundation provides a space where the homeless can eat, study, bathe, and fix themselves. The transformation typically starts with grooming, so that indigent members of society can see and feel the immediate difference of care or kalinga. From there, the foundation aids in the reformation and rehabilitation of the people they take in.
What you can do
With the COVID-19 pandemic in full blast, the vision of Arnold Janssen KALINGA Foundation remains the same: To provide dignified living for the metro's homeless. Visit their Facebook page to know how you can donate what you can to the cause!
7. PAGASA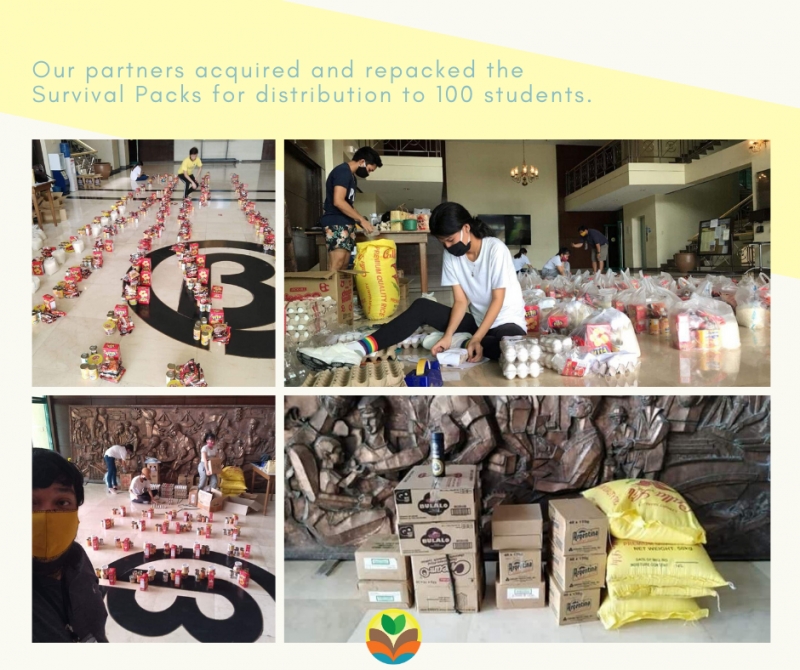 Who they are
PAGASA means hope, but for this "new civil society organisation", it also means People for Accountable Governance and Sustainable Action. Spearheaded by independent writer and cultural critic Katrina Stuart Santiago, PAGASA is a venue for different sectors, industries, and people from all walks of life to come together in the spirit of action  — for any present situation and for the future. It was born out of the need to do something for society and not just wait for the powers that be to initiate movement.
To kick-start its COVID-19 initiatives, PAGASA began gathering donations for survival packs that the org distributes to low-income families and indigent communities. So far, PAGASA's reach has helped out 166 communities in Metro Manila, Nueva Ecija, Oriental Mindoro, Pampanga, Tarlac, Antique, and South Cotabato, to name a few. They regularly update their Instagram page, so head there if you want to know more!
What you can do
Donate! PAGASA has several channels open to receive your donations. Each survival pack costs ₱700, which allows you to put food on a family's table for an entire week! Alternatively, you can also donate funds to get hot, fresh meals to medical frontliners at around ₱75 per meal. Visit PAGASA's Facebook page to know more about how you can lend a hand and give someone hope today.
8. Bayanihan Pulilan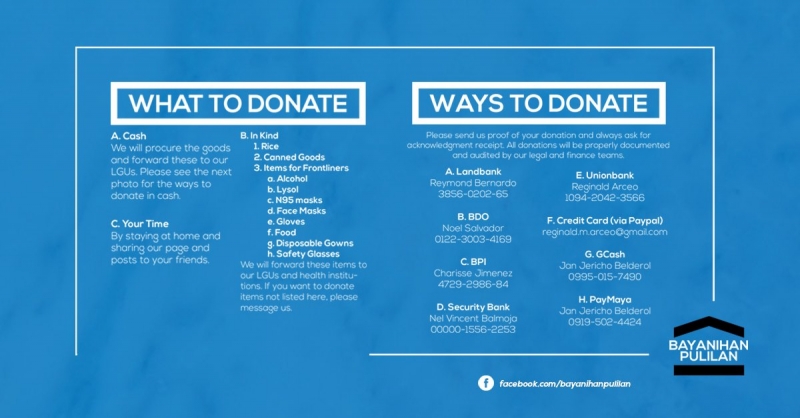 Who they are
Forgive me for turning to such a personal reference, but in times of crises, my father's voice echoes in my mind. "Charity starts at home. Umpisahan mo sa bahay". Although the statement fits the bill quite literally for helping further COVID-19 initiatives from your house during quarantine, what my dad means is to help your own community first — especially if you don't know where to begin.
This grassroots approach to volunteering lies at the heart of Bayanihan Pulilan,  a non-partisan youth volunteer group dedicated to providing assistance to "the indigents and frontliners" of their hometown, Pulilan in Bulacan.
What you can do
Bayanihan Pulilan carries out a wide range of COVID-19 initiatives that cover relief operations and online public services such as medical consultations and mental health support. You may help them improve their services by participating in their donation drives. Check out their Facebook page for more information.
9. Help From Home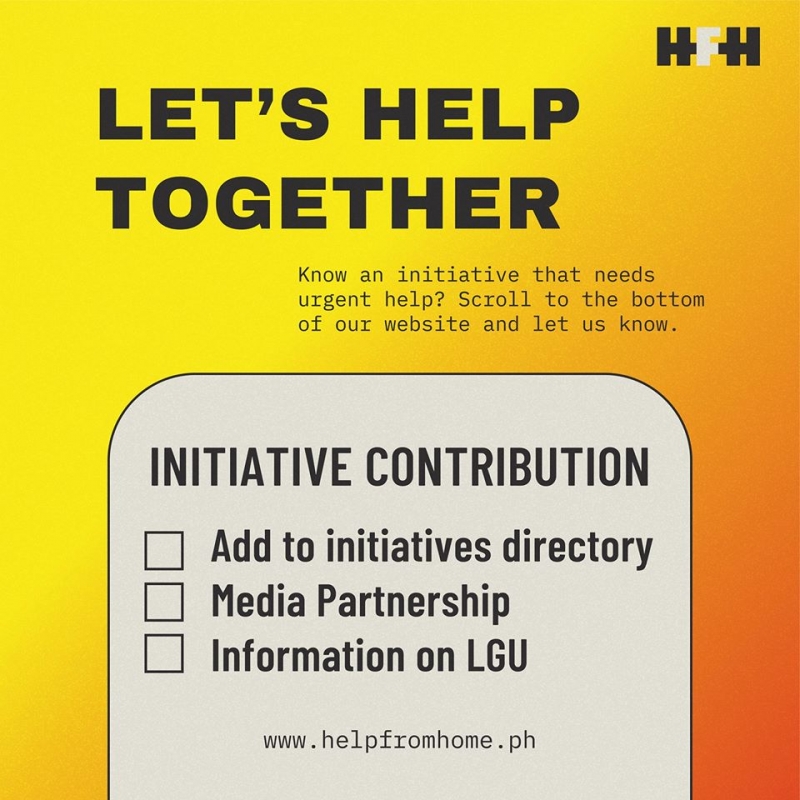 Who they are
We love how simple and straightforward Help From Home is. It's an online directory of all the COVID-19 initiatives you can, well, #HelpFromHome. The digital information hub is easy to navigate, with different COVID-19 initiatives grouped into three main categories: "For Your Well-Being", "For Our Frontliners", and "For Our Families at Risk".
During a pandemic, there are two things we must initially fight against: The spread of the sickness and the spread of false information. Which is why a reliable database like Help From Home does wonders for people who want to hear from those working on the ground.
What you can do
Visit the Help From Home website TODAY and find a COVID-19 cause that speaks to you! After that, you can easily jot down their contact details and support any way you can. 
10. Fund the Forest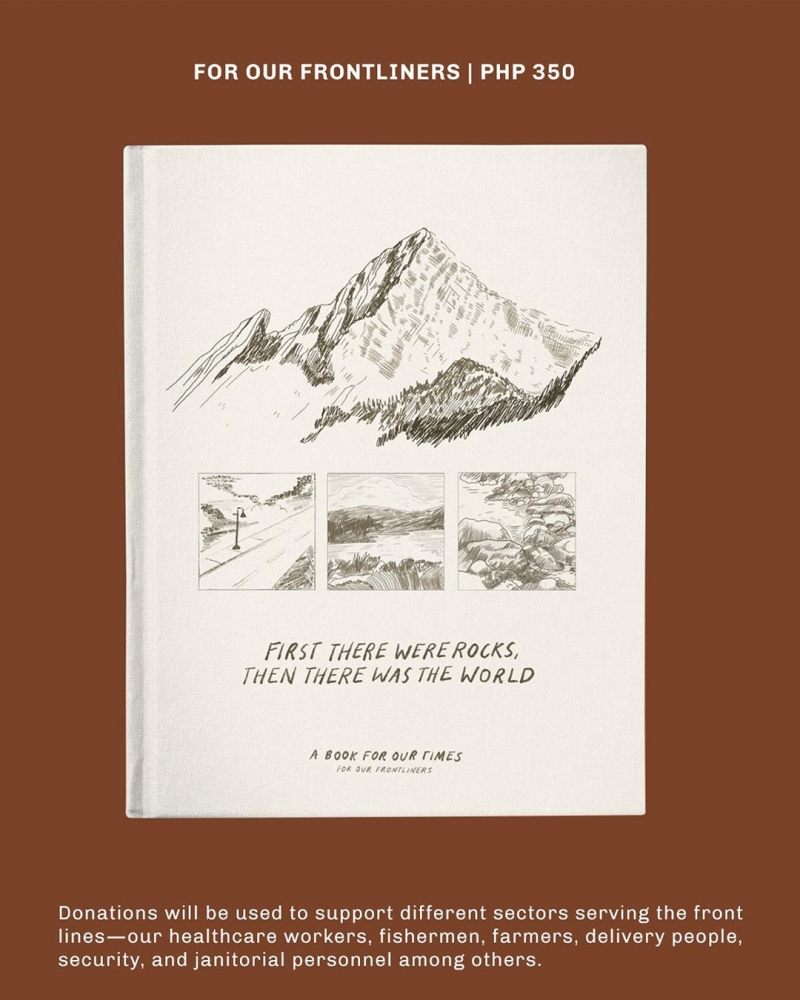 Who they are
"A movement more than a fundraiser", Fund the Forest finds its identity deeply rooted in reviving the earth, one seed or sapling at a time. Its main thrust? Reforestation — which Fund the Forest currently carries out in its pilot area, the ancestral lands of the Aetas in Yangil, Zambales. One visit to its website is enough to get a sense of Fund the Forests' strong collaborative spirit. They actively partner with fellow eco-warriors at MAD Travel, Seed Nation, Eco Explorations, and Where To Next.
Also read: Travel For A Cause: Advocacies You Can Contribute To While Travelling
What you can do
When they're not busy planting a forest, the founders of Fund the Forest make it a point to help further other causes such as COVID-19 initiatives. By purchasing their e-book titled First There Were Rocks, Then There Was The World, you get to support COVID-19 frontliners — from farmers and fishermen to maintenance and medical personnel. To know more about the e-book, which is a joint project of Fund the Forest and Where To Next, visit Fund the Forests' IG page or the Where To Next website.
11. PAWSsion Project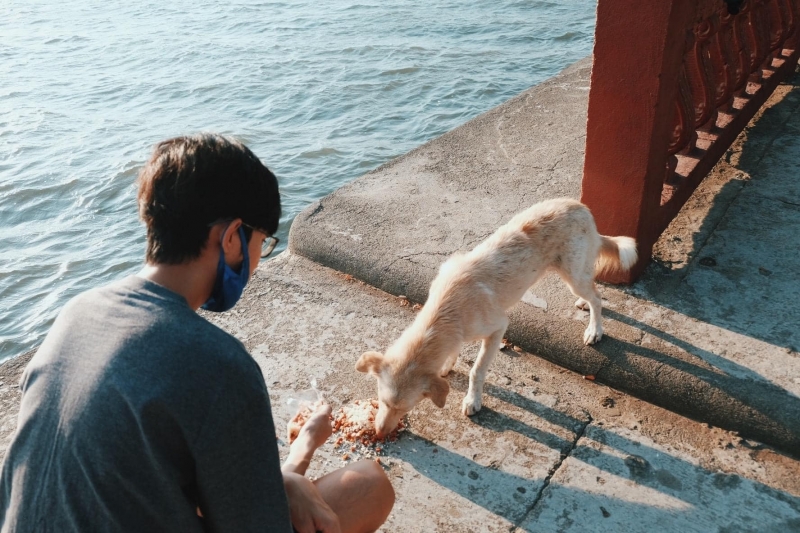 Who they are
In 2018, animal lover Malou Perez fought hard to save the lives of 50 dogs that were scheduled to be put down by a pound that could no longer care for them. Perez persevered with 50 furbabies safe and sound. Fast forward to 2020: Perez now helms PAWSsion Project, a non-government organisation that champions animal welfare.
What you can do
On a regular day, hoomans may show some love for the critters at PAWSsion Project by adopting or sponsoring a stray, or volunteering at either of its two shelters. Take your pick from Negros Occidental and Bulacan.
But in the time of COVID-19, PAWSsion Project focuses its efforts on its "community stray feeding program". The initiative leaves no furry friend hungry in areas that PAWSsion Project has access to. You can help feed a furbaby by donating any amount to PAWSsion Project; find more details here or here.
12. FundLife International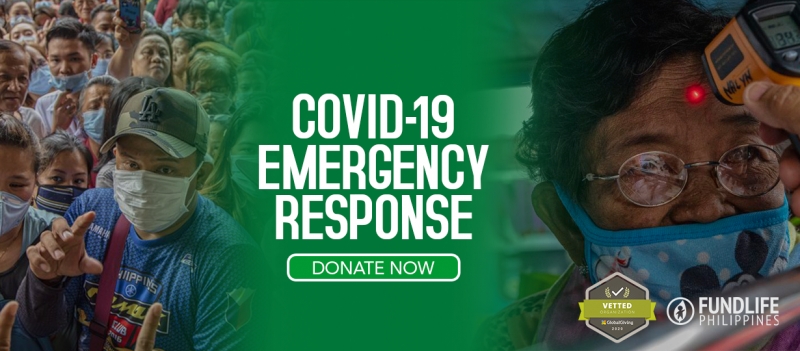 Who they are
Children are any nation's future, and FundLife International secures this by making sure that kids all over enjoy their right to education and a happy childhood. Of course, this includes play — and lots of it. You'll find fun at the core of experiential learning sessions and community development programs carried out by FundLife International. One successful model is its flagship program, Football for Life.
What you can do
While urging kids to stay at home as the world battles a pandemic, FundLife International has also started a COVID-19 fundraiser campaign that aims to provide emergency relief packs to Filipino families in need. Head on over to its donation page or visit FundLife International's official Facebook page for more details.
13. Lawyers for Doctors Philippines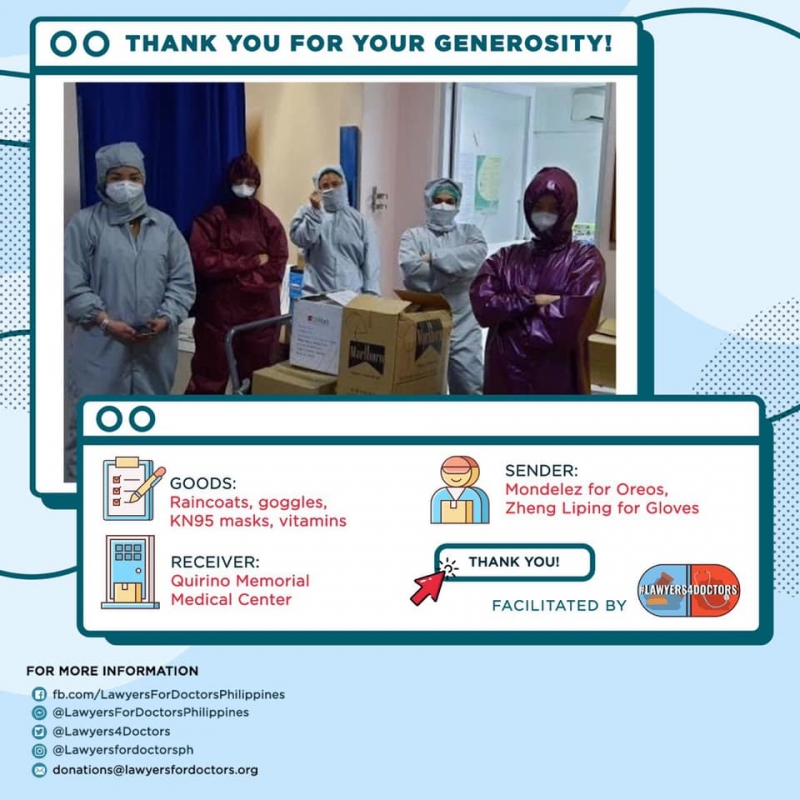 Who they are
We all need to lift each other up in these trying times. Lawyers for Doctors Philippines started out as an avenue for lawyers, law students, and volunteers to show support for healthcare practitioners at the frontlines of this pandemic. The idea is simple: To bring help where it is needed, and to not let medical frontliners worry about the logistics of it all.
What you can do
Donations in money or in kind are always appreciated at Lawyers for Doctors Philippines. If you know of suppliers willing to provide disinfectants and medical-grade PPEs, that would be right up Lawyers for Doctors Philippines' alley. Coordinate with the volunteer org here.
14. Manila Protective Gear Sewing Club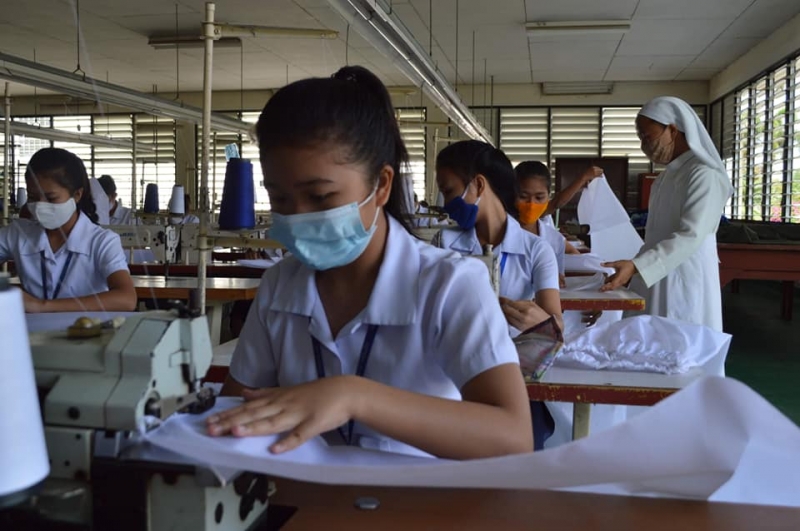 Who they are
Speaking of PPEs, we all know how lacking the Philippines is in that department. So a group led by willing volunteers, seamstresses, and tailors called the Manila Protective Gear Sewing Club aims to fill the supply gap. Thanks to a medically-reviewed suit design made available to members of the group, anyone can spearhead the production of PPEs for our medical frontliners, provided that they follow the recommended specifications and processes.
What you can do
Want to make PPEs? Join the Facebook group and gain access to the documents needed for proper production! Would you rather make a monetary donation? No problem — contact Manila Protective Gear Sewing Club here.
15. Zero Hunger PH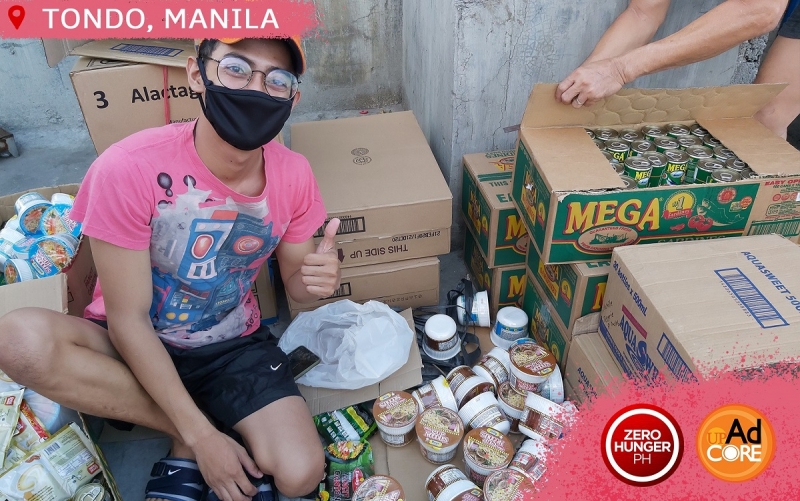 Who they are
While some volunteer organisations on this list have already been established long before the Philippines' first COVID-19 case, Zero Hunger PH was born from the need to eradicate hunger across Luzon just as the lockdown was imposed. The movement is spearheaded by the youth of Luzon, where several university groups have pooled their resources to #HelpFromHome. They urge concerned citizens to do the same.
What you can do
Contribute any amount you can so that Zero Hunger PH can send food bags to at least 10,000 families affected by enhanced quarantine measures in Luzon. Know more about the movement on the Zero Hunger PH Facebook page.
16. Let's Mass Test PH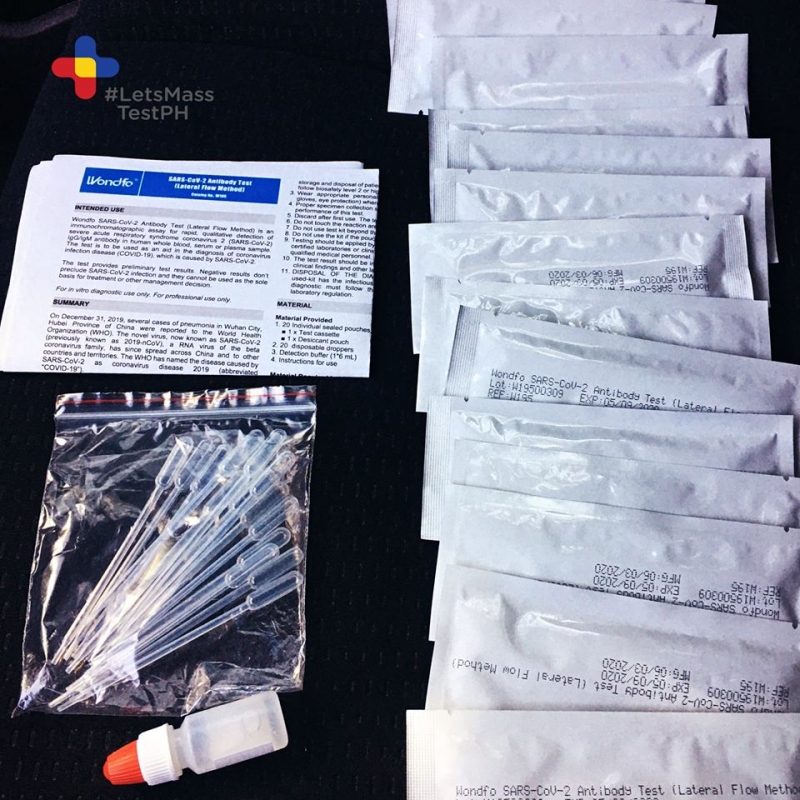 Who they are
If you've been watching news and COVID-19 special reports, then you'd know that mass testing is a huge step toward overcoming this fast-spreading virus. But that's where the problem lies: The Philippines' hospitals and healthcare centres aren't equipped to test the masses. And this is where Let's Mass Test PH comes into the picture.
With the initial goal of getting enough contributions to procure at least 4,000 FDA-approved test kits from sources abroad, Let's Mass Test PH hopes to send COVID-19 testing supplies to hospitals and research facilities in Metro Manila. The more funds they gather, the more test kits they can purchase; hence, the more recoveries they can help make happen.
What you can do
COVID-19 testing kits aren't cheap at all. But you can help buy some for hospitals that badly need it. Know more about COVID-19 testing in the Philippines and how you may help fund it here. You can also check out Let's Mass Test PH's official Facebook page.
17. Life Cycles PH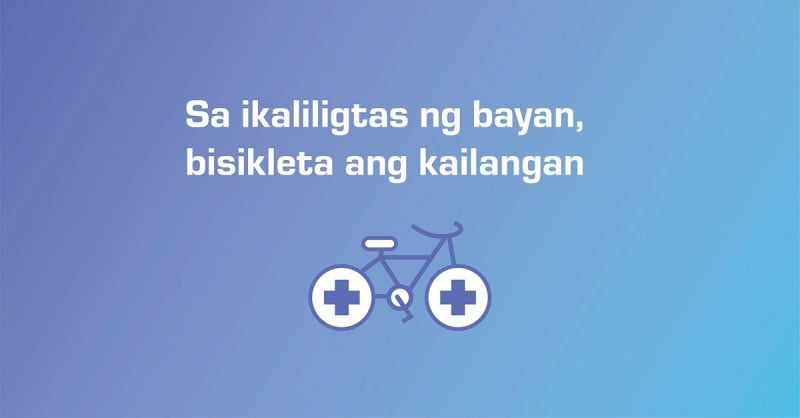 Who they are
Life Cycles PH addresses one important need in the logistics of fighting this pandemic — public transportation. Let's face it: Not everyone owns a car. But frontliners need a way to get around, especially when so many people in quarantine depend on them. Enter Life Cycles PH, one of the COVID-19 initiatives that help connect frontliners to generous individuals willing to lend or sponsor a bicycle or cycling gear. 
What you can do
Get in touch with any of the founders of Life Cycles PH and donate cash or in kind! They'll make sure that your contribution helps keep frontliners going, so to speak. Reach the folks at Life Cycles PH here.
18. Rock Ed Philippines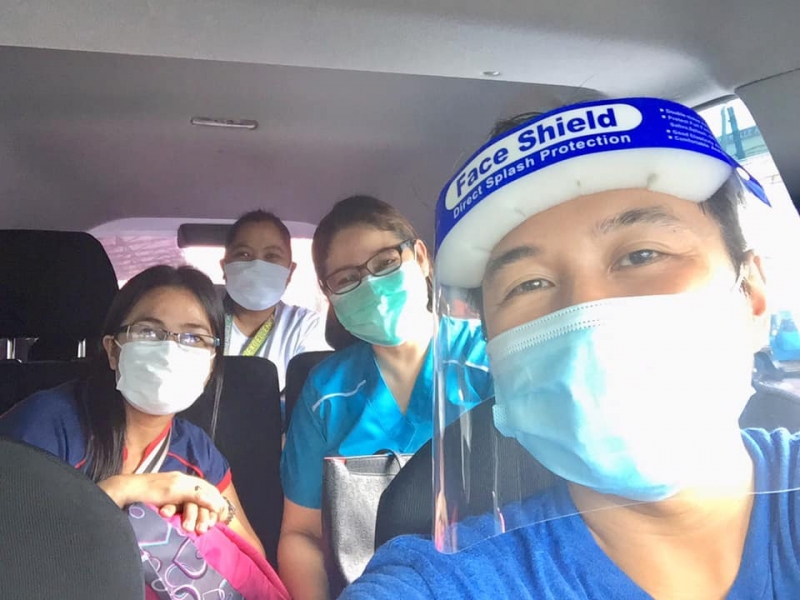 Who they are
Rock Ed Philippines firmly believes in the power of alternative education. They provide channels through which volunteers can teach beyond a classroom's four walls. Rock Ed Philippines' regular programming revolves around "new approaches" to the arts, science, and social and cultural studies. But these days, Rock Ed shifts its gaze upon COVID-19 frontliners. They provide assistance by hooking frontliners up with carpools that can bring them where they need to be within Metro Manila.
What you can do
Do you own a vehicle and have extra time on your hands? Sign up with #RockEdCarpool to start driving health workers and other key personnel to the frontlines. If you'd like to know more before making the commitment, browse through the posts in the #RockEdCarpool Facebook group. You'll get a feel of the community in no time.
19. 2KK Tulong sa Kapwa Kapatid Foundation

Who they are
A volunteer-driven organisation, 2KK Tulong sa Kapwa Kapatid Foundation puts a premium on grassroots education. They aim to boost underprivileged children's formative years with programs that focus on values formation and financial support for formal learning. While you may support these pioneer programs in the future, now is the perfect time to take part in 2KK Tulong sa Kapwa Kapatid Foundation's COVID-19 initiatives. 
What you can do
Together with 2KK Tulong sa Kapwa Kapatid Foundation, you can help daily wage workers feed their families or provide PPEs and fresh meals for our medical frontliners. Know more here.
20. #ChinoyCares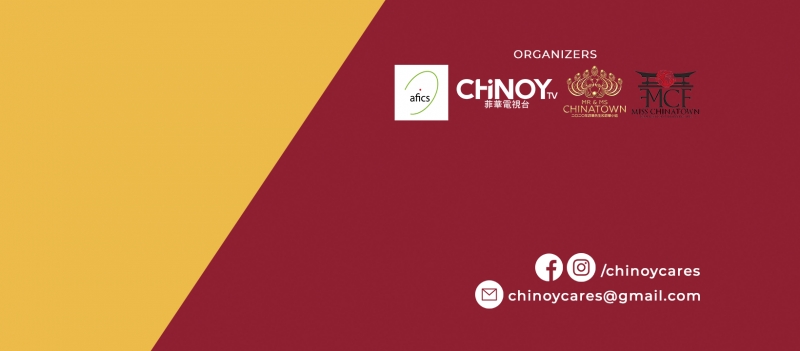 Who they are
A portmanteau of Chinese and Pinoy, Chinoy pertains to the Chinese-Filipino community. But I'm pretty sure that didn't need explaining. Chinoy heritage is such an integral part of the country's cultural landscape, so much so that there's even a magazine show dedicated to it! You might have heard of Chinoy TV before; now it's high time you get acquainted with CHiNOY Cares. It's Chinoy TV's volunteer platform that's run by Chinoy youth. While CHiNOY Care's main mission is to be of service to the community, it also has its own COVID-19 initiatives!
What you can do
Join a food drive for security frontliners or fund PPE production and distribution for healthcare workers. You'll find all the details that you need on the CHiNOY Cares Facebook page.
21. Save San Roque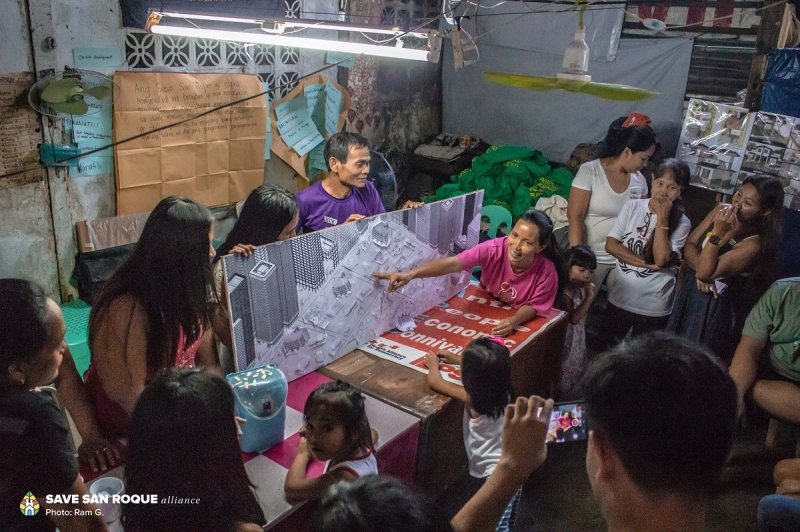 Who they are
The people behind Save San Roque established the volunteer group to uphold "the housing rights of the urban poor community of Sitio San Roque in North Triangle, Quezon City". While safeguarding its benefactors' basic rights, Save San Roque also serves as a beacon that guides citizens to defend all Filipinos' inherent human dignity. Their COVID-19 initiatives include their Kusinang Bayan Stations, which provide hot and healthy meals to the locals of Sitio San Roque and other nearby communities.
What you can do
Chip in and feed the Kusinang Bayan Station fund! Save San Roque's Facebook page is but a click away if you wish to know more about the program. 
22. Ayuda Para Sa Aeta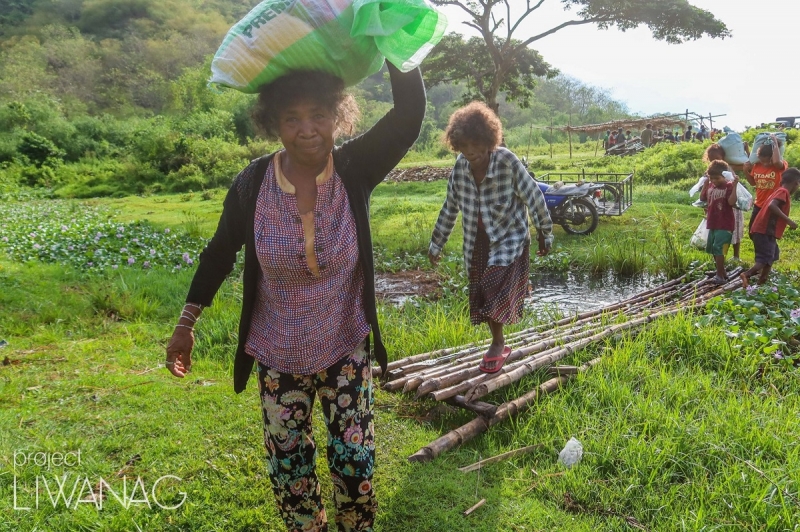 Who they are
Often, our indigenous brothers and sisters are the ones who are left with no access to proper medical care and basic amenities in times of a calamity. The COVID-19 pandemic is no different. This is why Project Liwanag PH and its partners came up with Ayuda Para Sa Aeta, a program that aims to bring aid to the Aeta families residing in the mountains of Capas, Tarlac. 
What you can do
Help Project Liwanag PH purchase enough essentials for at least 2,000 Aeta families! These supplies will be included in relief food packs that shall be distributed in Capas. Click here to know more about the fundraising effort.
23. Art for Frontliners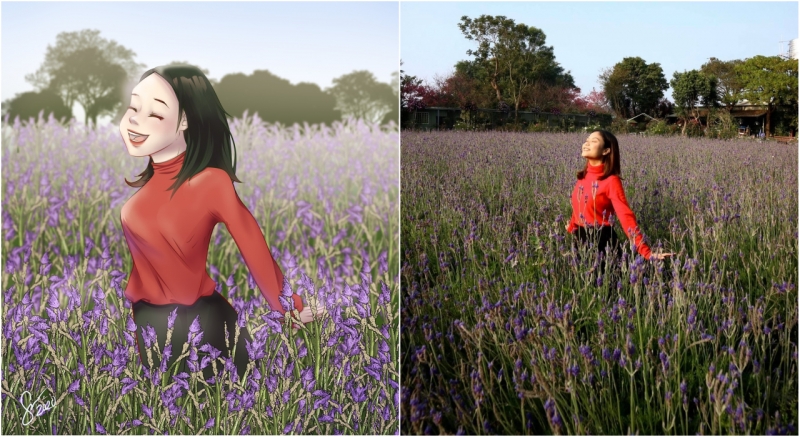 Who they are
When you have a piece commissioned through Art for Frontliners, you accomplish two things: You help artists let their creative juices flow during quarantine and you get to donate to any COVID-19 cause of your choice through the Help From Home network. You can even browse the online catalog of Art for Frontliners via Facebook so you can choose which art style you prefer. From there, Art for Frontliners facilitates coordination with the artist who offers the art style that catches your fancy. Now that's one way of colouring your world with kindness!
What you can do
Commemorate your COVID-19 ambag with an artwork specially made for you. Click here to know the mechanics and pricing of Art for Frontliners commissions-cum-donations.
Also read: COVID-19 Heroes: These Pinoys Use Their Skills To Fight The COVID-19 Crisis
24. Baon Para Sa BasuHero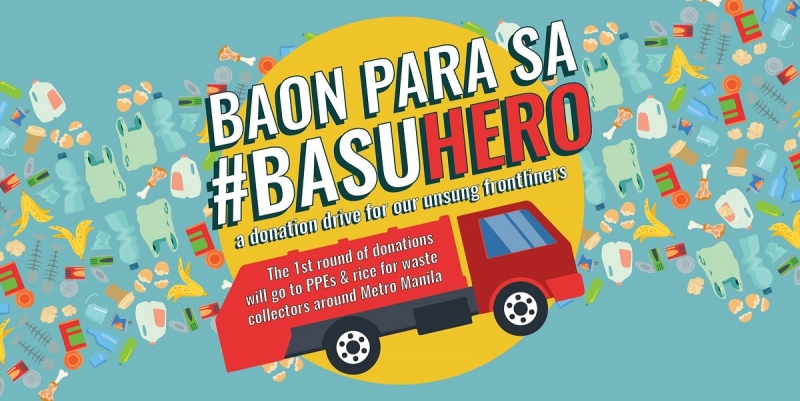 Who they are
In case it has slipped your mind, let the fresh grads behind Baon Para sa BasuHero remind you that our basureros and basureras are COVID-19 frontliners, too. Thanks to these modern-day heroes, folks at home can rest easy knowing that their litter won't pile up and pose potential health risks. It's high time that we thank the brave individuals who risk going out every day to keep our homes rubbish-free, don't you think?
What you can do
Donate what you can in cash or in kind. Cash donations will be used by Baon Para Sa BasuHero volunteers for purchasing food items that our basuheroes can bring home to their families! You'll find more details here.
25. Frontliners' Kitchen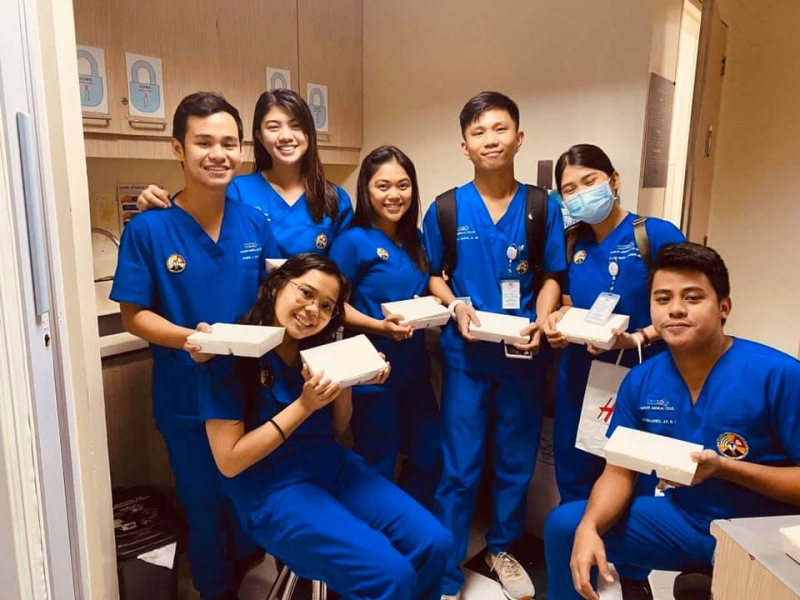 Who they are
Did you know that ₱5,000 can already feed 100 frontliners? Frontliners' Kitchen guarantees that number if you so generously support their meal-sponsoring initiative. While they mostly provide freshly-cooked meals for medical staff in various hospitals, they also help out grocery personnel and even recent fire victims in Metro Manila. Wherever comfort and relief are needed most, Frontliners' Kitchen's filling treats follow.
What you can do
Sponsor a meal! Don't let your frontliners go hungry. Simply follow the donation instructions on the Frontliners' Kitchen Facebook page.
26. Ambag PH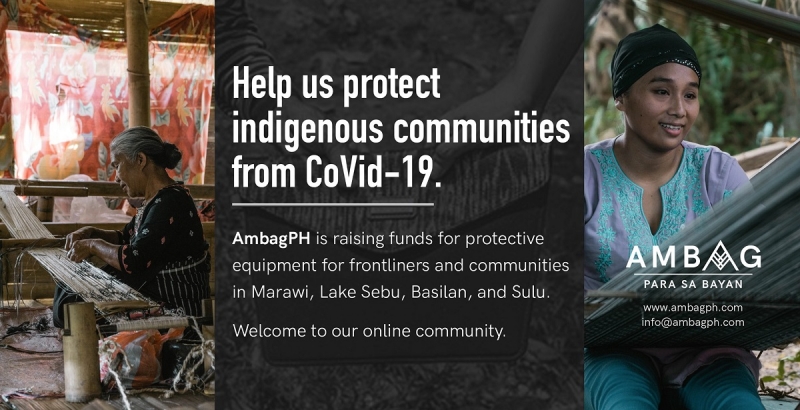 Who they are
I personally love it when brands I believe in impress even more by using their influence to further timely causes like COVID-19 initiatives. In the case of fashion and lifestyle company Akaba, they created Ambag PH. Akaba has long been known to support the country's weaving communities in far-flung provinces, but their new platform reorganises resources so that these can be utilised for needs that arise during the pandemic.
For example, Akaba has kickstarted the production of reusable masks and PPEs through Ambag PH, by pooling the funds and mobilising their existing production sites. But instead of extending assistance in Luzon, where there is a concentration of relief operations and COVID-19 initiatives, Ambag PH targets inaccessible towns in "Marawi, Lake Sebu, Basilan, and Sulu".
What you can do
Visit the Ambag PH website today and let your contribution reach as far Mindanao. Sponsor PPEs for medical frontliners beyond Luzon, or contribute to the production of reusable masks for Mindanaoan civilians in need. You may also donate in kind or register as a volunteer in case there are roles that need to be filled remotely or within the target communities. Remember, when needs are met at home, that means it's time to pay it forward — further and farther.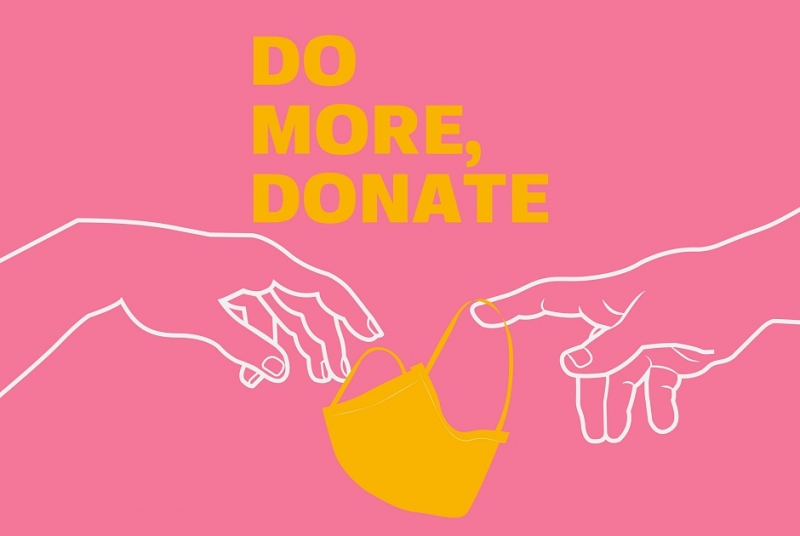 So which COVID-19 initiatives are you supporting today? You can always choose more than one! And if you can't spare the time or funds just yet, do #HelpFromHome by bookmarking this article — spread the word!