Hong Kong's cultural attractions in a nutshell: The more you see them, the more you'll realise you know less about them… especially if you seek out what lies at the heart of this storied region's heritage.
Savouring Hong Kong's history and culture involves peeling back layers of narratives and identity-making born from the vibrant intersection of polarities. For example (and quite apparent): Hong Kong is where the east meets the west. Though relatively smaller on a geographic scale, Hong Kong is home to big ideas and towering structures. Here, the old intricately interlaces with the new — age-old traditions often finding common ground with hyperpaced technology; if not that, then a quiet co-existence that travellers often overlook. Here, even amid history and centuries-old heritage, new adventures at every turn await.
Also read: HKTB Launches Marvels in Hong Kong to Showcase New Attractions in Hong Kong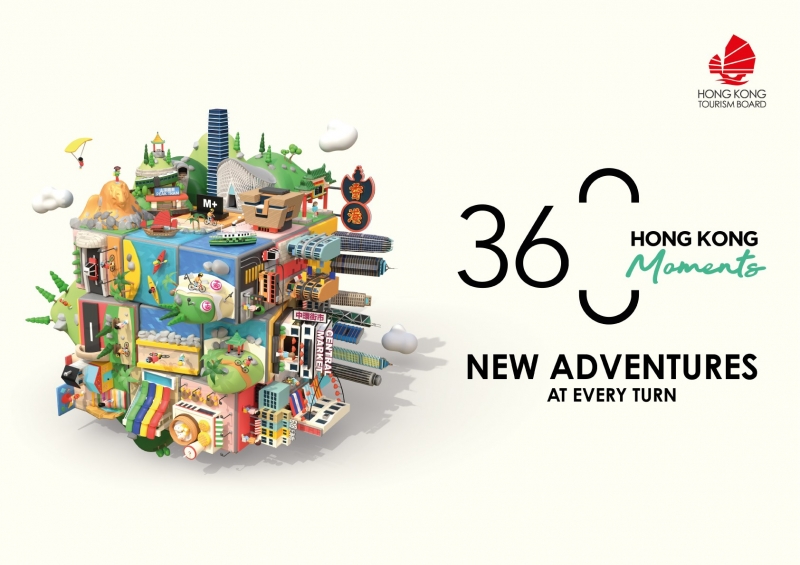 Where these polarities harmonise despite the city's frenetic pace, culture thrives along a strong sense of local identity. Where culture thrives, a destination's identity perpetually evolves, leaving visitors with much to rediscover with each visit. And yet, despite knowing Hong Kong as one of Asia's most prominent melting pots, not many tourists travel to this destination to immerse in its culture.
Now's the time we change that. Let's start with you, on your next trip to Hong Kong, where you tick off all its must-experience cultural attractions — from new ones to those that have stood the test of time and seen laudable revitalisation over the decades.
Maybe it's your first time meeting Hong Kong; maybe it's not. But this is an introduction you wouldn't want to miss.
Museums and centres for art, heritage, and culture
1. Hong Kong Palace Museum (HKPM)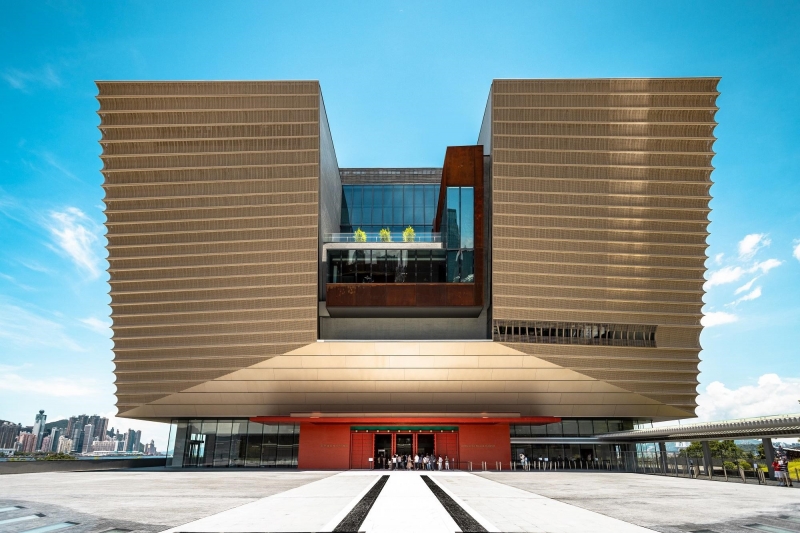 Perhaps the newest kid on Hong Kong's cultural block, Hong Kong Palace Museum (HKPM) houses an unparalleled collection of about 900 cultural treasures: artefacts, paintings, ceramics, archaeological finds, and more — all of which tell stories about China's rich history. If you thought you've seen it all in Hong Kong, think again. Most of the objects exhibited here are meeting the public in Hong Kong for the first time. Think of it as the city's cultural treasure trove. The best part? You're invited to take a peek. 
Its architecture is a whole other reason to make sure you drop by on your next visit, with the building's design inspired by the royal palaces of old, especially the majestic entrance doors. Between the building — which is now a landmark in its own right — and its scenic views of Victoria Harbour, you wouldn't know what to snap a photo of first. Take all the time you need. You might even want to dedicate half of your day to HKPM.
Also read: A Different Side of Hong Kong: Green Spaces, Idyllic Islands, and More!
2. M+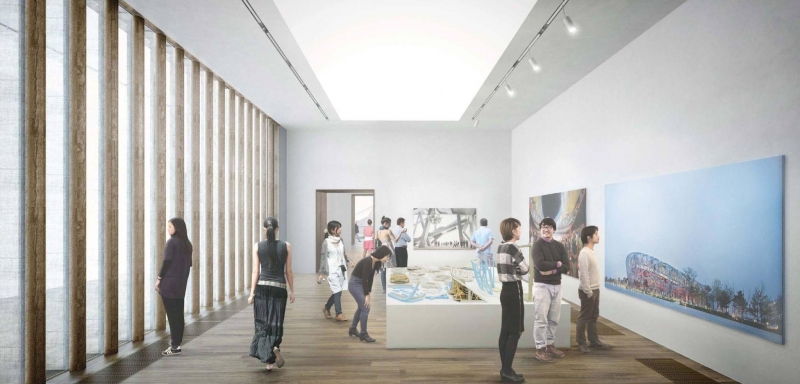 Touted as one of Hong Kong's newest "mega museums," M+ boasts a curated collection of artworks from the 20th and 21st centuries. Imagine then the historical narrative that starts to unravel before your very eyes, if you start your arts and culture escapade in Hong Kong with a visit to HKPM then you eventually make your way to M+.
M+ only opened last year, so if you plan your trip soon, you'll be one of the first few across the globe to witness works that span all mediums and executions. It is, after all, a "museum of visual culture" thoughtfully laid out in all its 65,000-square metre glory. While you're here, don't miss the chance to take in M+'s architecture and interiors, which marries industrial and brutalist aesthetics. The Swiss architecture firm Herzog & de Meuron behind M+ also conceptualised Beijing National Stadium, China's iconic "Bird's Nest," so you're in for a treat.
3. Tung Nam Lou Hotel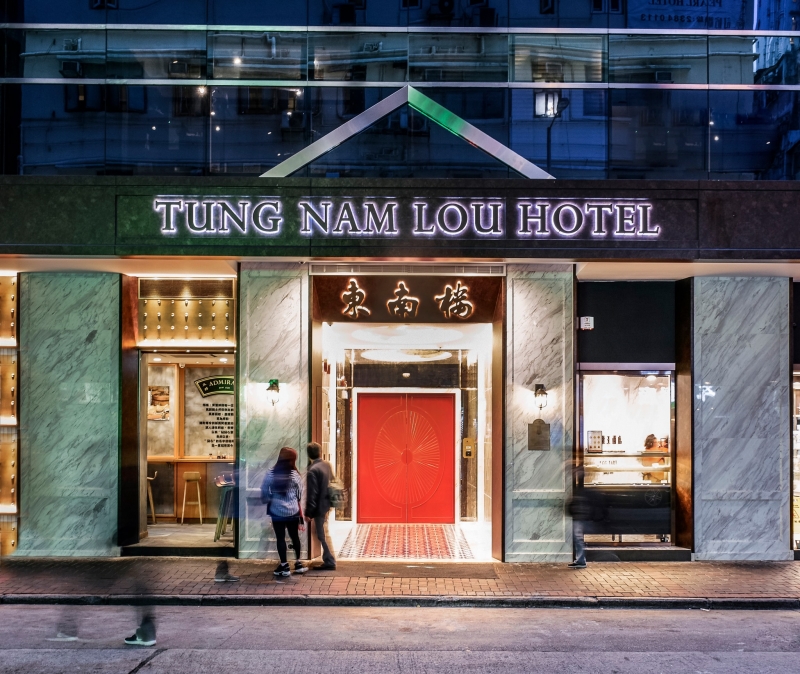 At Tung Nam Lou Hotel, "art is everywhere." The boutique hotel in the historical district of Yau Ma Tei doubles as your gateway to Hong Kong's bustling art scene. If you're searching for one-of-a-kind accommodations that bridge you to the city's creative heart, look no further. Tung Nam Lou presents the opportunity to surround yourself with heritage and culture via creative means. Participate in a multisensory tea brewing session or get yourself an Art Explorer Day Pass, which grants you access to all of the hotel's art spaces. 
Would you rather head out? Tung Nam Lou can also arrange a heritage walking tour of Yau Ma Tei.
4. Xiqu Centre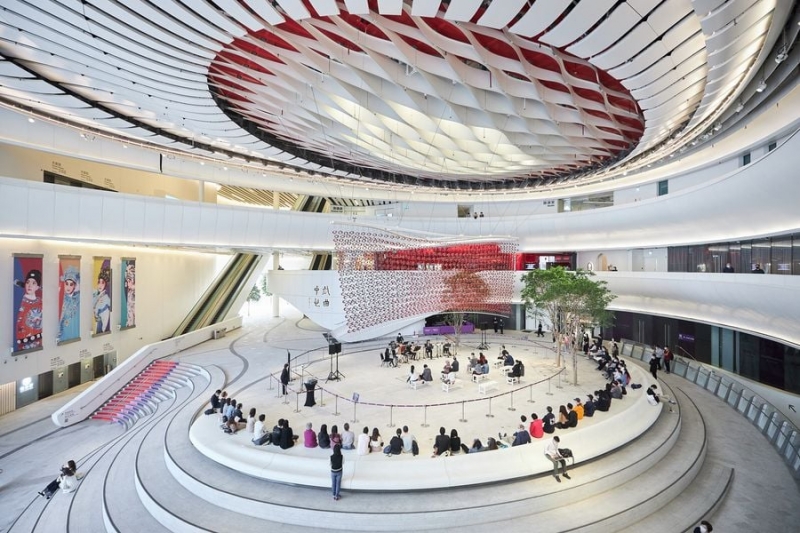 From the visual arts, we make our way to the performing arts, which finds a haven in Xiqu Centre. As far as this seven-storey performance venue is concerned, first impressions will certainly last a lifetime. Its facade alone stuns onlookers with its distinct curvlinear form; its lines and shapes reflect the fluid, open design of the traditional Chinese Moon Gates that inspired it. Architectural firm Revery Architecture made sure these curvlinear elements remain consistent all throughout the grounds, from its steps to the theatre interiors.
Xiqu Centre is named after the art of Chinese opera or xiqu, as it is largely dedicated to preserving traditional forms of Chinese and Cantonese theatre. Drop by to watch a show, or take a guided tour of the facilities.
5. Hong Kong Museum of Art (HKMoA)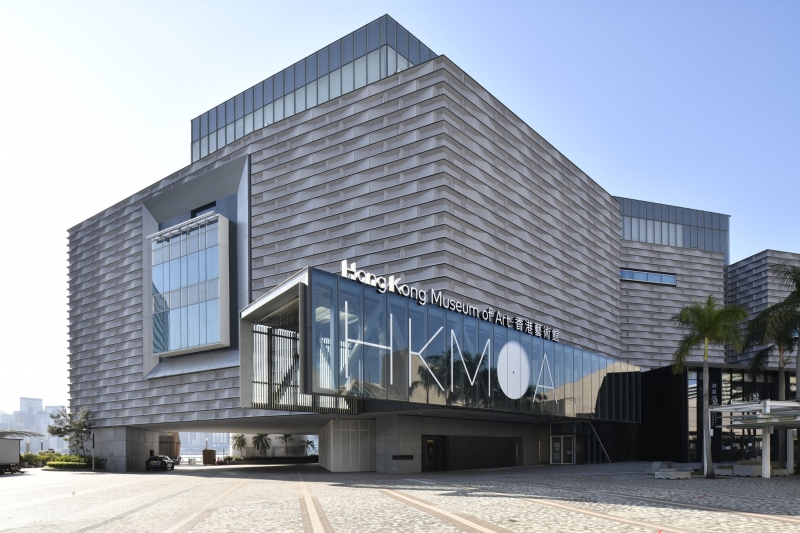 While the Hong Kong Museum of Art (HKMoA) opened its doors to the public over 50 years ago in 1962 (and was relocated once in 1991 to its current location in Tsim Sha Tsui), it only reopened in 2019 after a four-year renovation. In 2015, it temporarily closed to make way for structural refurbishments as well as the construction of new exhibition spaces.
The result? A stunning refreshed facade marked by patterned cladding and glass walls and ceilings that lets natural light flood in during the day. That, and an additional 10,000 square metres of exhibition space — sitting pretty by the clear waters of Victoria Harbour along its Kowloon side. The lofty waterfront structure is a fitting homage and home to the 17,000 precious works housed inside. What sets HKMoA's collection apart from others' is that its artworks visually represent the evolution of Hong Kong art, from traditional Chinese calligraphy and painting to modern obras of contemporary artists born and bred in the region.
6. Tai Kwun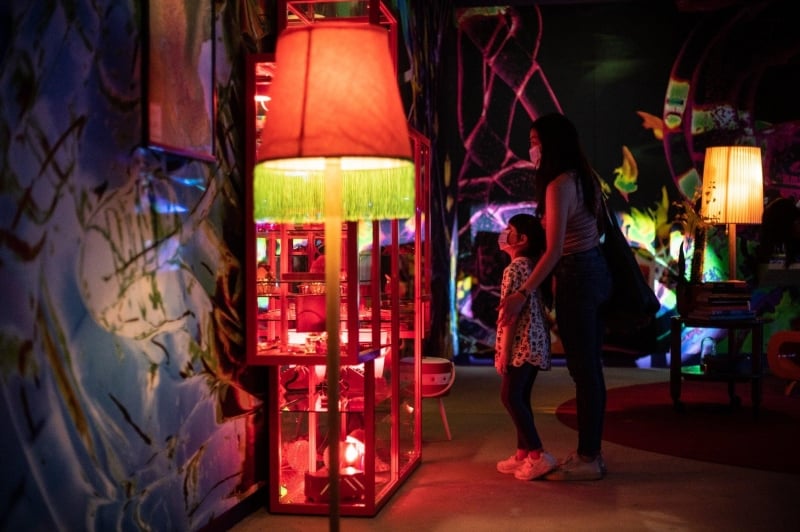 Tai Kwun isn't just a centre for heritage and the arts. It's not just a cultural village; it's a cultural destination and conservation marvel — and one that proudly fuses "multiple genres of arts, heritage, culture, and lifestyle in Hong Kong." Among Hong Kong's new cultural attractions, this is the one that could easily take a full day of exploration and complete immersion. Take as many guided tours as you can fit into your schedule; this virtual map gives you an overview of Tai Kwun's buildings and facilities, as well as the open grounds you can stroll.
Situated in Hong Kong's old Central Police Station Compound, Tai Kwun garnered a UNESCO Asia-Pacific Award for Cultural Heritage Conservation in 2019. It's a prime example of how a comprehensive conservation management plan can breathe new life into historical structures that would have otherwise been left in the past.
Hotspots for intangible culture and traditional crafts
7. Art and mural villages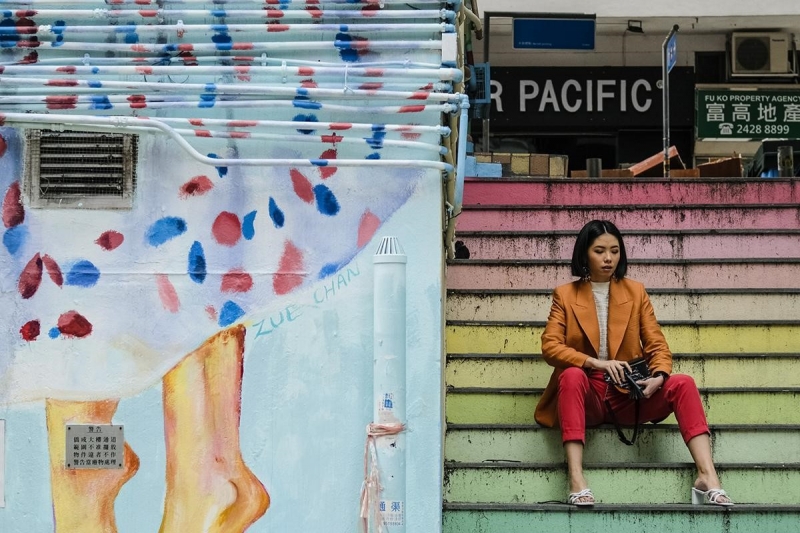 Of course, there are other places scattered across Hong Kong's islands where you can also get a taste of its intangible heritage and traditional crafts. While some of these may not necessarily be new, most of them are quite underrated cultural experiences — making them refreshing additions to any itinerary.
Take for example, Hong Kong's so-called mural villages or areas where art intertwines with the urbanscape. This is art out in the open, uncomplicated and often bursting in multicolour. See painted walls in these areas: Ping Che (in Ta Kwu Ling), Kam Tin (in New Territories), My Secret Garden and Leather Factory (in Peng Chau). You can also count the sculptures and installations you'll come across in Tuen Mun, from Hung Kui Bridge to Tin Haw Temple Plaza. These public artworks are part of the Viva! River project run by art collective apohere and the Art Promotion Office; you should spot six works in total. Happy art hunting!
8. Linva Tailor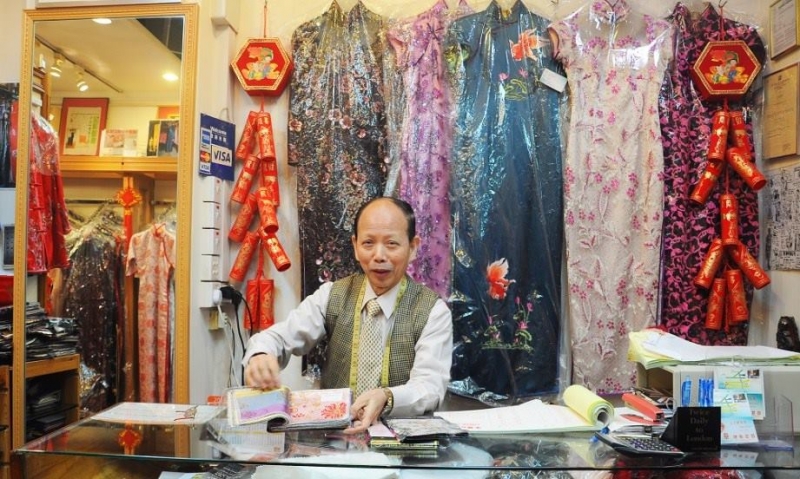 We now delve into the sphere of traditional fashion and in Hong Kong, this is best embodied by the customary qipao or cheongsam. These bespoke Chinese dresses were catapulted to global fame by old Hollywood, especially in the 1900s, when Asian themes dominated theatres. Add to that the cult following and fanbase created Hong Kong film director Wong Kar-wai's filmography, and you have the cheongsam permanently etched into pop culture.
These days, the traditional way of making qipaos or cheongsams is a dying art, with only a handful of heritage guardians protecting this fashion legacy. Among them is Leung Ching-wah, a master artisan of Linva Tailor. His handiwork takes centre stage in the 2000 Wong Kar-wai film In the Mood for Love. In the mood for joining the sought-after tailor's waitlist? Then book an appointment before your next Hong Kong visit. You can even choose the fabric of your bespoke garment.
9. Mahjong carving shops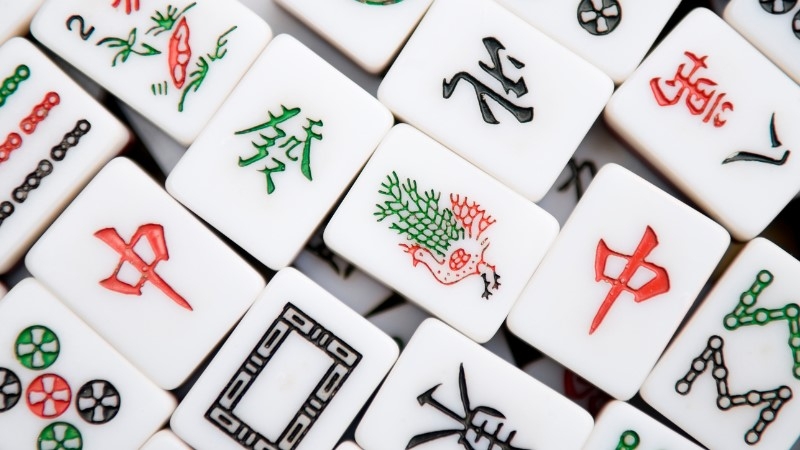 Hong Kong's mahjong houses stand tall and proud to this day, but chances of witnessing the traditional way of carving mahjong tiles has become scarce over the years. Rarely will travellers set out on a journey to hunt down the history of mahjong, which traces its origins back to China's Qing Dynasty.
But we'll let you in on a little secret: We know where these artisans carve away in Hong Kong at present! Drop by Kam Fat Mahjong or Biu Kee Mahjong, where you can even sign up for workshops that will teach you how to carve your own mahjong tiles. Even if classes aren't in session, you can still get your hands on an authentic mahjong tile set specially handmade by Hong Kong-based artisans.
Painted ceramics. Jade jewellery and carvings. Traditional seals used to sign any document.  Hong Kong brims with cultural attractions you might not have heard of until now, and we've only scratched the surface. This is Hong Kong like you've never experienced before — where there is newness even in old traditions and a colourful, multicultural past.
---
Brought to you by the Hong Kong Tourism Board.