Anyone who has been to Hong Kong before might find themselves asking: Aside from its shopping mecca and bustling nightlife, what other beauty lies in the region?  
Little did you know that one of Asia's popular holiday destinations boasts a medley of breathtaking attractions that remain hidden — from picturesque car-free islands to culturally rich villages! 
So, the next time you're in Hong Kong, be sure to plan a day trip to the quaint village of Lai Chi Wo. Remaining undisturbed from the metropolis, all you'll need is a few hours to discover the indescribable tranquility of village life. 
First, a little bit about Lai Chi Wo
Occupying just one hectare on the northeastern tip of New Territories, Lai Chi Wo is a walled Hakka village where 211 hillside homes reside. The village has a history of more than 300 years, and was pioneered by founding clans from mainland China.
A deep belief and philosophy in feng shui — also known as Chinese geomancy — meant that villagers developed a way of living in harmony with nature. In other words, when the village was first built, efforts were made to ensure the maintenance of the surrounding reserve.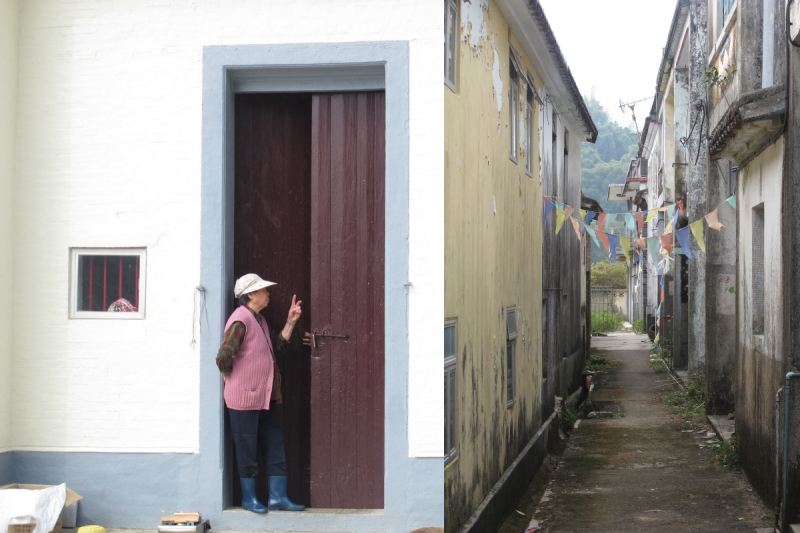 Today, Lai Chi Wo remains one of Hong Kong's oldest, and among the region's most well-preserved rural settlements. Despite a sharp drop in population in the 1960s, villagers have been returning to Lai Chi Wo in the last decade to aid in its revitalisation programme by contributing to the agricultural lifestyle. 
On the weekends, the village bustles with visitors eager to walk through alleyways untouched by the glitz and glamour of city life; and, where all that surrounds you is a landscape that beckons a mentally restorative afternoon. 
How do I get to Lai Chi Wo?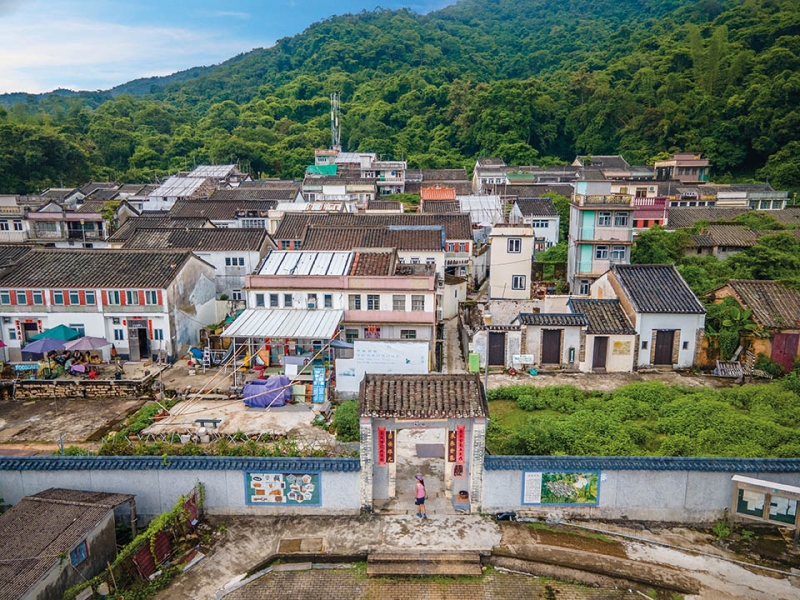 The first way is for every adventurer out there: An approximately 10km trek through Plover Cove Country Park. Simply look for the entrance along Bride's Pool Road, and hike along ​​Bride's Pool Nature Trail through Ho Pui, Shuen Wan, and Sam A Tsuen. 
Explore Bride's Pool Nature Trail
 After the lattermost village, you'll reach Lai Chi Wo's first attraction: the Lai Chi Wo Nature Trail. This last stretch spans just 1.2km, and will lead you straight to the village; you'll know you're there when you see the entrance gates along the majestic walled border.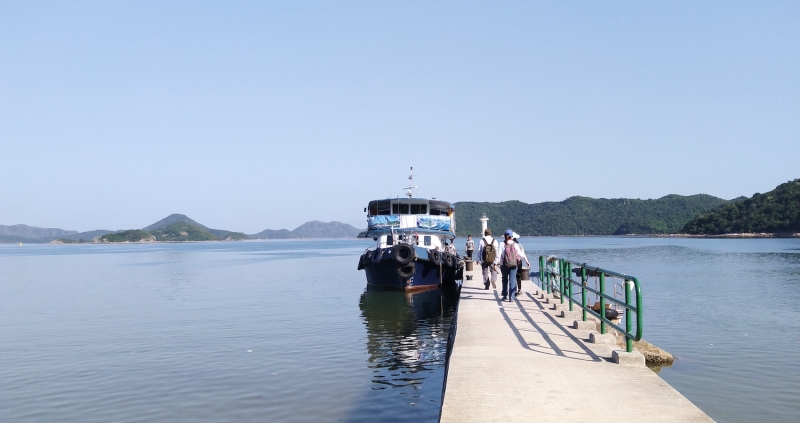 If you'd rather do the walking in Lai Chi Wo, you can always opt for a 1.5 hour ferry ride from Ma Liu Shui Landing No. 3; located right by The Chinese University of Hong Kong. On the way, don't forget to revel in the impressive vista of Sha Tin Hoi, where skyscrapers and hiking trails line its coast. 
Note: This ferry only operates on the weekends and public holidays. The ferry will depart from Ma Liu Shui at 9am on these selected days, and will depart from Lai Chi Wo back to Ma Liu Shui at 3.30pm. 
What can I do in Lai Chi Wo?
10.30am to 12.30pm: Get acquainted with the village
Lai Chi Wo Cultural Hub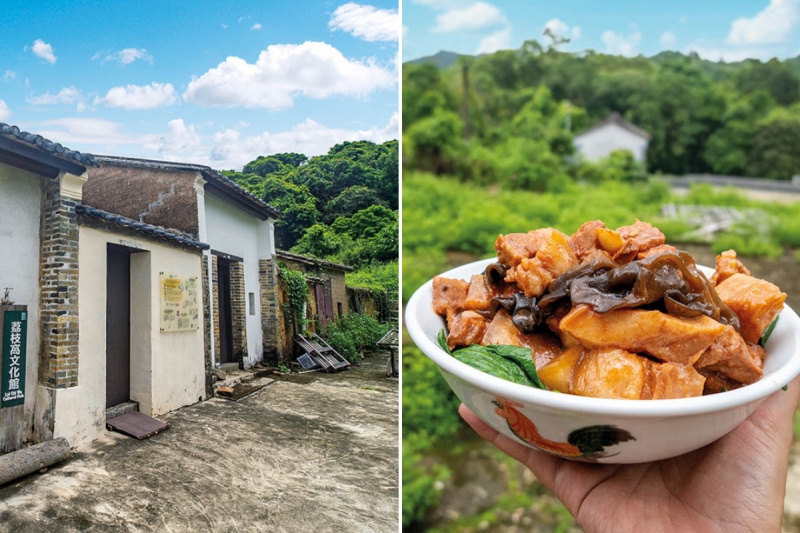 Fuel up for your day of exploration by heading to one of the many village stalls outside Lai Chi Wo Cultural Hub, which is located right by the walled entrance. These stalls are set up on the weekends and public holidays when the village sees hikers and ecotourists. 
Choose from a variety of Hakka dishes; these include salty chicken, braised pork, omelettes with preserved radishes, dumplings, and chicken congee.
Fung Shui Woods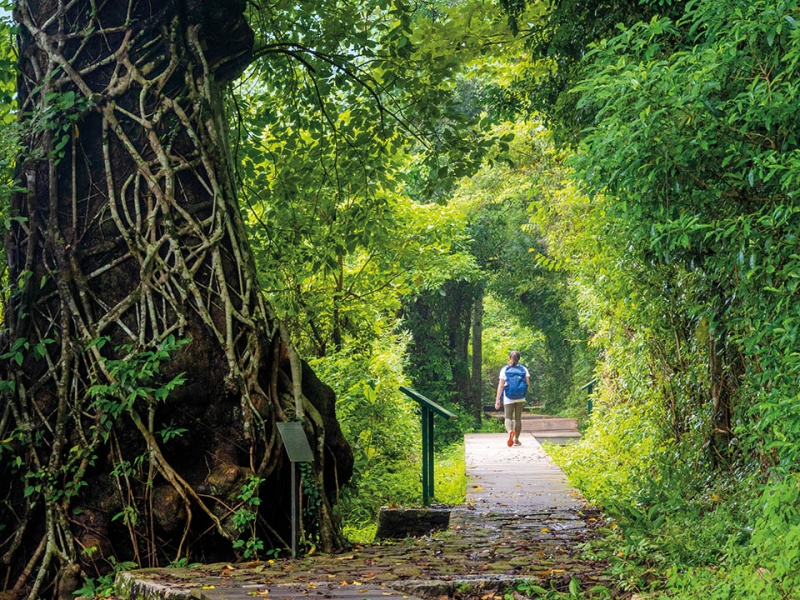 The dense forested area surrounding the village is what's known as Fung Shui Woods, the most primitive plot of vegetation in Lai Chi Wo with over 100 native plant species. What's more, this area has been preserved since the establishment of the village. 
In keeping with the villagers' belief in harmonious living with nature, Fung Shui Woods also represents a symbol of hope for fortune and good luck. Furthermore, the woods are practical in reducing the risk of natural disasters, where trees here are able to withstand strong wind; in turn, disasters like landslides and soil erosion are kept at bay. 
Mui Tsz Lam Village
A venue for art exhibitions, Mui Tsz Lam Village celebrates the village's sustainable practice by showcasing artwork utilising ingredients from around Lai Chi Wo. 
One example includes soil paintings, which make use of natural ingredients from Lai Chi Wo to create artwork. Creative inspiration is taken from traditional elements, such as Hakka embroidered band patterns.
Moreover, mineral soil from the village has even been used in skincare products; all in all, it truly makes sense how the village has paved the way for living in harmony with the environment. 
12.30pm to 1.30pm: Lunch at the farm-to-table cafe
With its philosophy of living in harmony with nature, it's only natural that this practice is extended to the most essential ingredient of sustaining a population: food. 
Luckily, when at Lai Chi Wo, you'll get to sample seasonal dishes using only the freshest of ingredients; which means, if you visit the village in different seasons, you might get to taste different food items!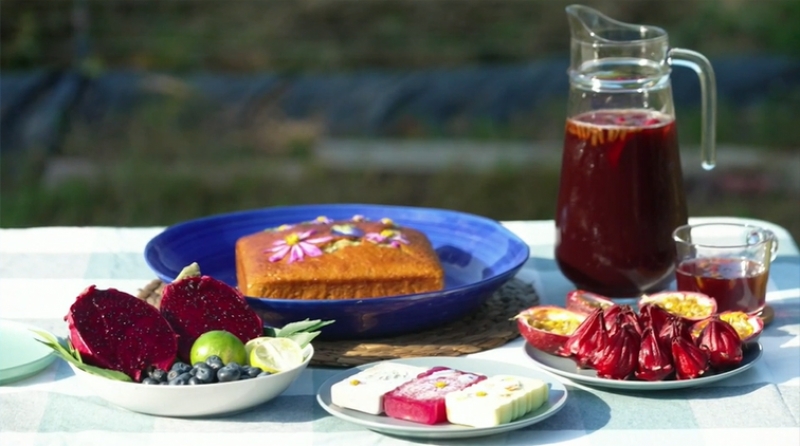 Food at Lai Chi Wo is premised on the belief of turning local farm products into light meals. For instance, floral ice pops are not only the perfect treat to cool down with, but are every bit pretty to look at, too! These use seasonal fruits and flavour enhancers like passionfruit, turmeric, dragonfruit, lime, coconut milk, perilla leaf, rosella, and not forgetting homegrown edible flowers; surely, it's a tasty treat that deserves a spot on your Instagram feed, too! 
Another must-try dessert is yoghurt cake, which uses the same seasonally fresh fruit and edible flowers. Though it may taste decadent, you can rest your worried mind as actually it's low in sugar content! 
1.30pm to 3.30pm: Familiarise yourself with the village's thriving agricultural practices
White-flowered Derris Boardwalk
Work up a sweat after lunch by walking through the White-flowered Derris Boardwalk. This coastal forest is home to the largest mangrove species in Hong Kong, with trees that grow up to 15m tall and 30cm in diameter (and have been growing for hundreds of years)!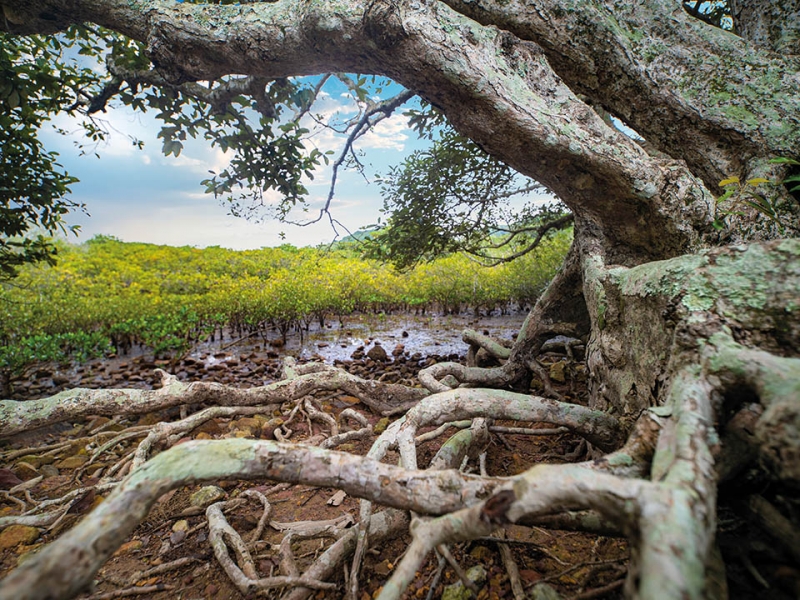 Conserved by villagers for generations, the mangrove forest is populated with giant, python-like vines known as white-flowered Derris. Together with its buttress roots, these hold onto the soil during tidal waves, enabling protection of the village during the high tides of typhoon season.  
With such a high diversity of mangrove species, a wonderful breeding ground for marine life is cultivated; it's estimated that around 112 freshwater, bird, butterfly, dragonfly, and reptile species can be found within the area.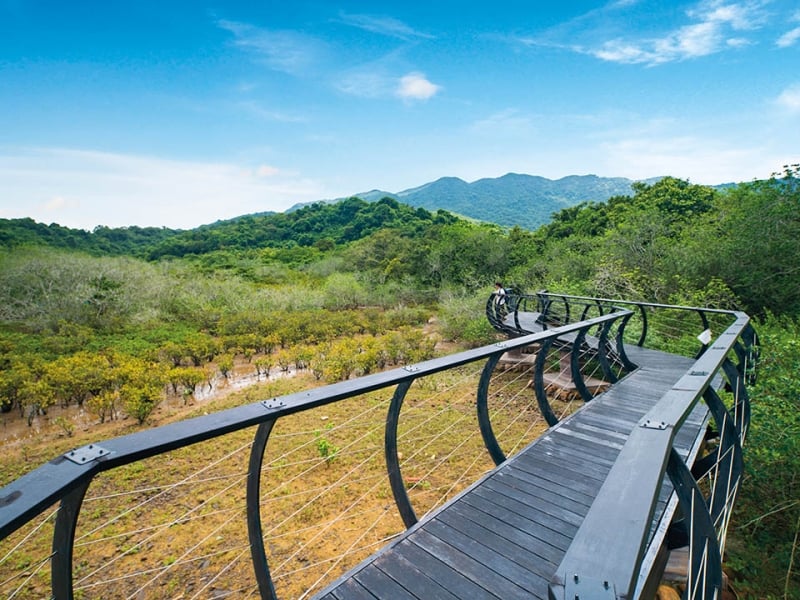 That is why, walking along the boardwalk here will offer you an opportunity to experience a restful afternoon in one of the region's best preserved and stunning mangrove forests. 
Agriculture Rehabilitation Area
Following your 100% natural and organic farm-to-table lunch, wouldn't you want to learn all about where that goodness came from? 
Head to the Agriculture Rehabilitation Area, where restored farmlands of grazing cows and rice and vegetable fields can be found. Aside from revelling in the serenity of what surrounds you, who knows, you might even get the chance to get your hands dirty with some farm work! 
Pro tip: A farmers market is held every first weekend of the month, so do try to schedule your visit to Lai Chi Wo then! Here, you'll get the chance to purchase some fresh seasonal produce, including turmeric, rice, roselle, and, perhaps the most unique souvenir to get in Lai Chi Wo: coffee. 
What's so special about Lai Chi Wo's coffee, you might ask? Well, its farming land is actually home to over 700 coffee trees, where fresh coffee cherries are grown! In addition, thanks to the skills of coffee farmers and baristas, a unique blend of arabica coffee has been developed as the specialty of Lai Chi Wo — that it's even been widely regarded as the pride and glory of the village within Hong Kong. 
Coffee Terrace
On that note, your visit to Lai Chi Wo wouldn't be complete without a visit to the village's cafe: The Coffee Terrace. Sip on a blend of professionally ground coffee that celebrates the village before your 3.30pm ferry back to Ma Liu Shi.
What to know before you go there
Since there aren't any convenience stores at Lai Chi Wo, it's strongly recommended to bring along enough water and snacks before boarding the ferry. 
Also, be sure to prepare around HKD$350 for all the day's local snacks, souvenirs, and cafe expenses at Lai Chi Wo.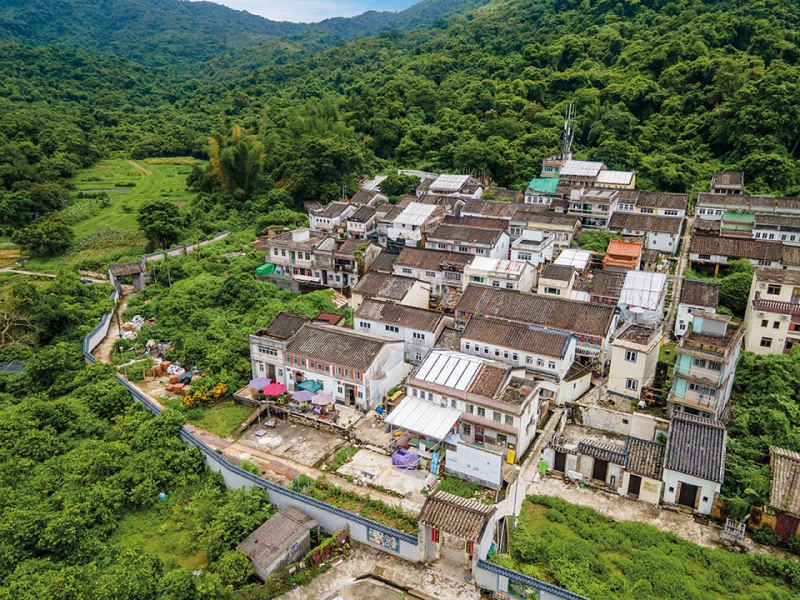 Surely, we can all agree that Lai Chi Wo is a pillar of peaceful countryside life where good relationships with people and nature are fostered. With its serene lifestyle comes an abundance of natural treasures, allowing anyone coming here to witness another side of Hong Kong away from conventional tourist attractions. 
We'll see you there!
For more information, visit Hong Kong Tourism Board's official website, Facebook, and Instagram.
---
Brought to you by Hong Kong Tourism Board.