For us Filipinos, Christmas season is all about family. While our parents stretch out the long weekends with their remaining work leaves, our younger siblings take a break from school. Some of our relatives based abroad even fly back to the Philippines to spend the holidays with us. The whole family is united for a few days, and we celebrate, usually in very extravagant ways.
Most of us love taking this opportunity to travel together. Unfortunately, going on long trips isn't always feasible for everyone, especially now that everyone seems to be busy with #adulting. But hey, that doesn't mean we have to forego travelling together altogether. In fact, we can easily take short day trips from Manila and already spend a fun holiday with our family.
Also read: 17 Best Day Trips From Manila if You Need a Break From the City
1. Villa Alfredo's Resort, San Fernando, Pampanga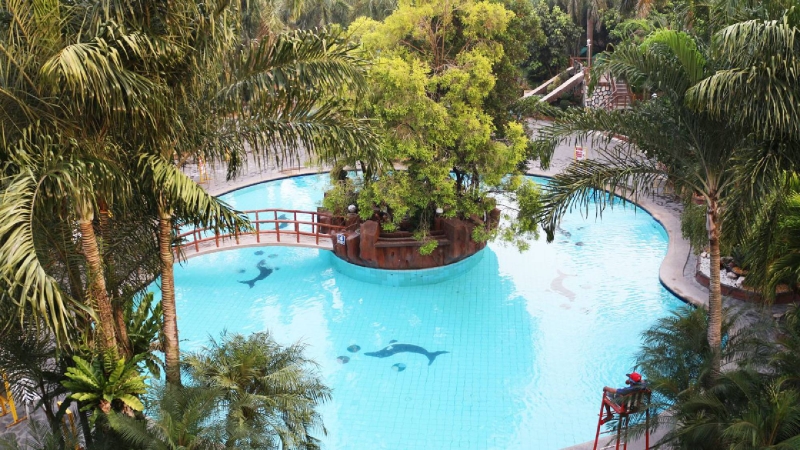 Hailed as the "Christmas Capital of the Philippines," San Fernando, Pampanga has become famous for their annual Ligligan Parul. Also known as the Giant Lantern Festival, Ligligan Parul exhibits large Christmas lanterns or parols to commence the Christmas season in the Philippines.
If you're planning on going on a day trip, you and your family may lounge at Villa Alfredo's Resort. With a minimal entrance fee, you can access their various facilities before and after touring the city.
Travel time: Approximately two hours
Operating hours: 9am to 5pm
Entrance fee: ₱230 for adults and ₱130 for children
2. Taal Volcano, Batangas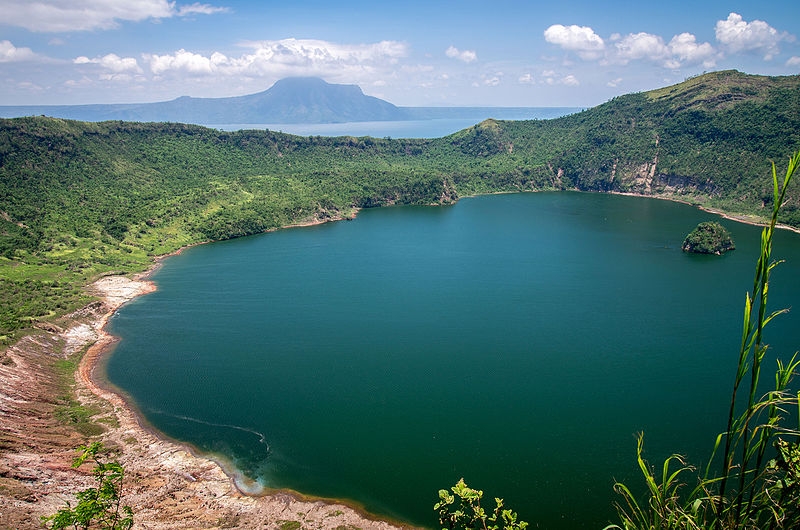 Among one of the greatest wonders of the Philippines, Taal Volcano is only a short road trip away from Manila. If your family is keen on shedding those extra pounds you've gained over Noche Buena, then you may try trekking this scenic trail. There's nothing merrier than getting the chance to appreciate the blessings we have in our country.
Travel time: Approximately an hour and a half
Operating hours: Boat rides to the crater island operate from 6am to 4pm daily
Entrance fee: ₱50 for adults and ₱30 for students and children under seven years old
3. Casa Santa Museum, Rizal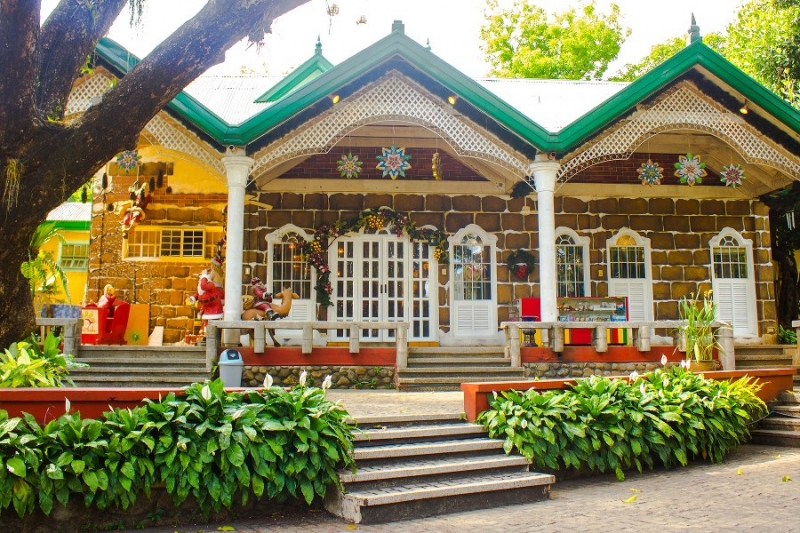 If your family is all about the Christmas spirit, Jardin de Miramar has something special for you. In the Casa Santa museum, guests can expect a wide array of Christmas-themed attractions and activities. Families with small children will definitely enjoy the interactive spots in the area.
Travel time: Approximately an hour
Operating hours: Check their Facebook Page for open dates
Entrance fee: rates start at ₱180 per person
4. Republ1c Wake Park, Laguna
Looking for a unique experience for the whole family? Learn something new together before the year ends and head over to Republ1c Wake Park in Laguna. They provide wakeboarding lessons for different levels, and you can definitely try the sport out as a beginner. However, if you're not one for sports, you can opt to chill around the park instead.
Travel time: Approximately an hour and a half
Operating hours: 8.30am to 5.30pm, Monday to Thursday; 8.30am to 10pm, Friday to Sunday
Entrance fee: Day rides cost ₱250 per hour
5. Hidden Valley Springs, Laguna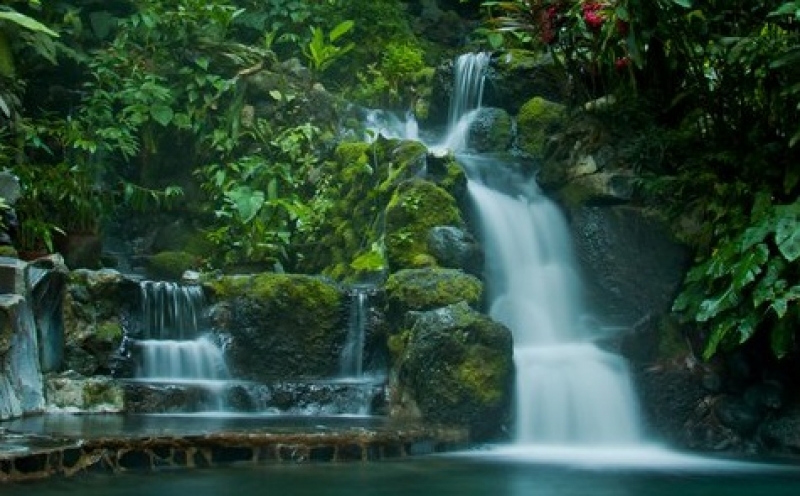 Take a break from the hustle and bustle of the season and find tranquility in Hidden Valley Springs Resort. Relaxation is certainly inevitable here, as you'll be surrounded by crystalline water overflowing from waterfalls, natural springs, and pools.
Travel time: Approximately two hours
Operating hours: 8.30am to 5.30pm, Monday to Thursday; 8.30am to 10pm, Friday to Sunday
Entrance fee: ₱2,500 for adults, ₱1,250 for children 5-10 years old, children below four years old are free. Rate includes welcome drinks, buffet lunch, afternoon merienda, and access to all facilities.
6. Tagaytay, Cavite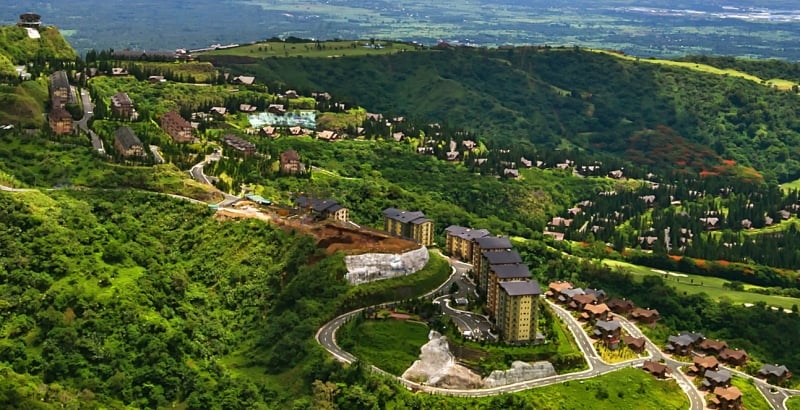 Many tourists flock to Baguio during the ber months, but you don't have to travel far to have a taste of cool weather. Two hours away from the Metro, Tagaytay offers tasteful food and colourful festivities for every family to enjoy the holidays.
Travel time: Approximately two hours
7. The Farm at San Benito, Batangas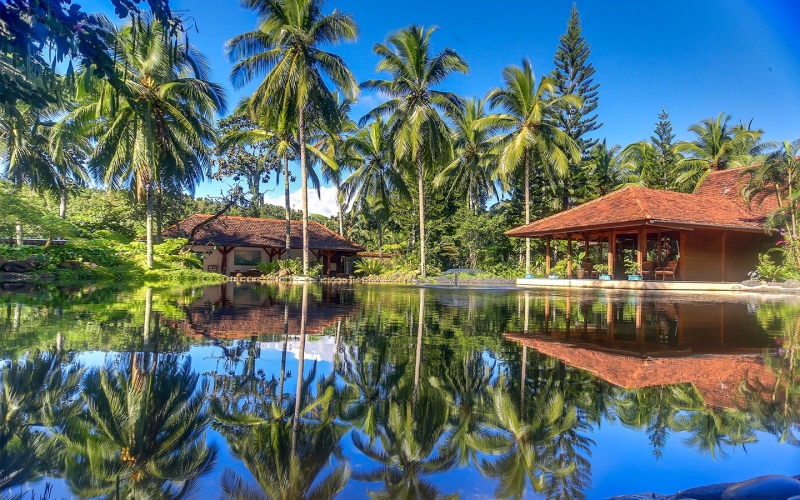 A haven for wellness enthusiasts, The Farm has gained fame for its lush environment, organic food, and healing activities. As the tropical paradise spans 48-hectares wide, it offers day tours for guests to enjoy various recreational programs such as yoga, fish feeding, golf and a vegetable garden tour.
Travel time: Approximately an hour and a half
Operating hours: Activities start at 7am daily
Call +6328848074 to book a day tour in advance
8. Stilts Calatagan, Batangas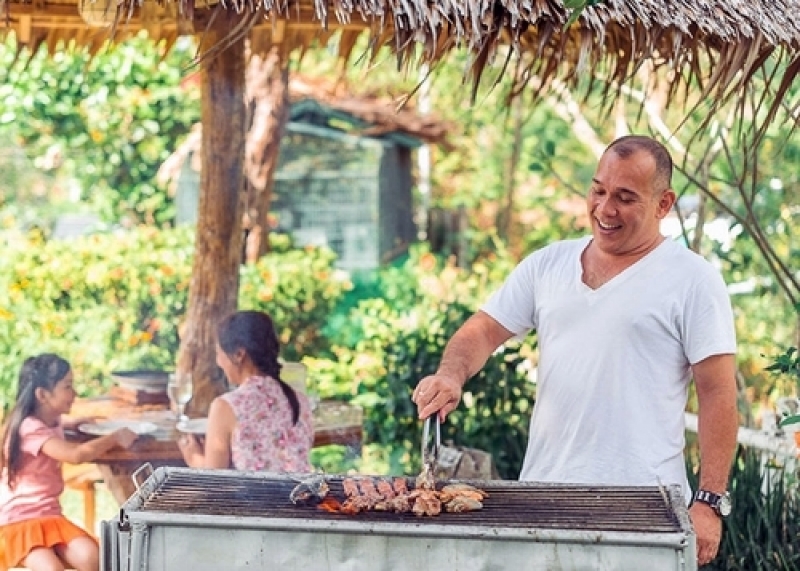 Several Filipino families consider visiting our pristine beaches for the holidays, yet Stilts Calatagan stands out among many coastal spots near Manila. With quaint cottages available for day trips, the resort is perfect for those who want to take advantage of the holidays to relax and rejuvenate.
Travel time: Approximately two hours
Entrance fee: Day trips cost ₱385 per head at peak season, otherwise it's ₱350 per head. Children below six years old are free of charge. On top of this, the Municipality of Calatagan collects a tourism ecological fee of ₱30 per head.
9. Inflatable Island, Subic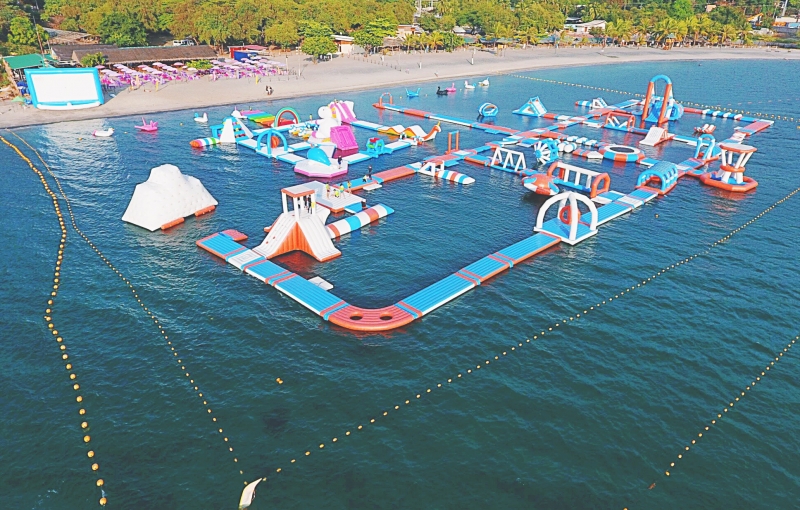 A crowd-favourite among kids and kids-at-heart alike, the Inflatable Island is easy to obsess over. Think inflatable slides, human launchers, and swings on the beach. Definitely, a trip here would be a gift for everyone in your family.
Travel time: Approximately three hours
Operating hours: 8am to 6pm
Entrance fee: Day play passes start at ₱499 per head
10. Crystal Beach Resort, Zambales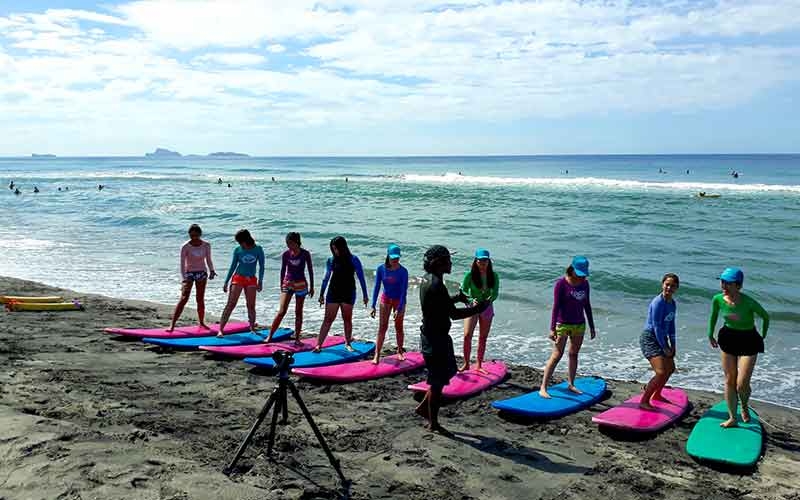 Many surfing enthusiasts from Manila choose Zambales as their go-to for day trips. But aside from surfing, Zambales also provides a lot more activities you and your family can enjoy. If your family wants to wander through nature, then this is certainly the province for you. Visit their numerous breathtaking islands and waterfalls. Marvel at their beautiful seascapes in the famous Anawangin and Nagsasa coves.
Travel time: Approximately four hours
Operating hours: 6am to 6pm
Entrance fee: Day tour is at ₱500 per head, inclusive of ₱150 consumable food and drinks. There's also a ₱100 security deposit.
For each Filipino family, there's a different Christmas tradition. But in the end, you can have a fun holiday wherever you are in the world, as long as you're with your loved ones this season.
Also read: How Filipinos Can Spend The Holidays Abroad Without Feeling Homesick