Contributed by Iamlexandra
Last year, my mother and I spent our Christmas in Hong Kong and Macau. It was our first Christmas abroad and I thought of sharing with you some expectations as well as our experience and expenses.
Hong Kong International Airport to Hotel
We took Bus A21 from the airport to the city since it is the cheapest and most convenient way. To know what bus number to take and bus stop to look for, check this very helpful website.
Free places to visit in Hong Kong
Without a doubt, Disneyland and Ocean Park are the most popular attractions in Hong Kong. But there are still lots of places to visit and explore in this territory, and you will be surprised that most of them will not require an entrance fee.
1. Mongkok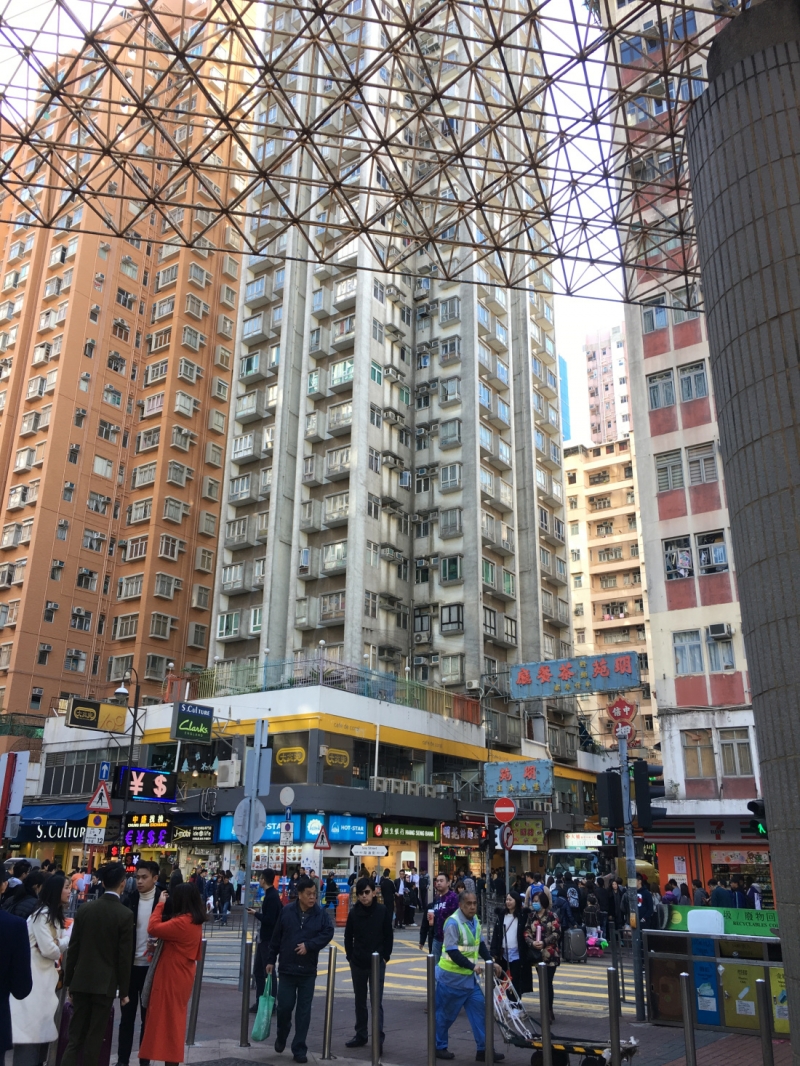 Window shop and food crawl in Mongkok. You can find different items here such as sneakers, clothes and more. Some of the sneakers are way cheaper than what we have in Manila.
Tip: The street is also beautiful at night because of the colourful neon signs, so consider visiting during this time!
2. Salisbury Garden
If you want to be away from the busy streets and large crowds, try to visit this garden. You can just sit (or even lie down) and chill here.
Tip: This is a Senior Citizen-friendly place. 
3. Hong Kong Space Museum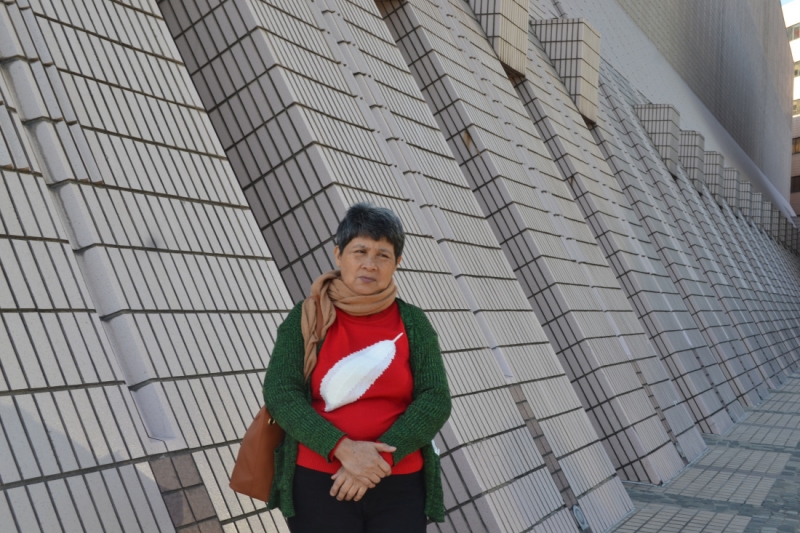 Just near the Salisbury Garden is Hong Kong Space Museum. The detail and structure of the museum make the place truly Instagram-worthy!
4. Star Ferry Pier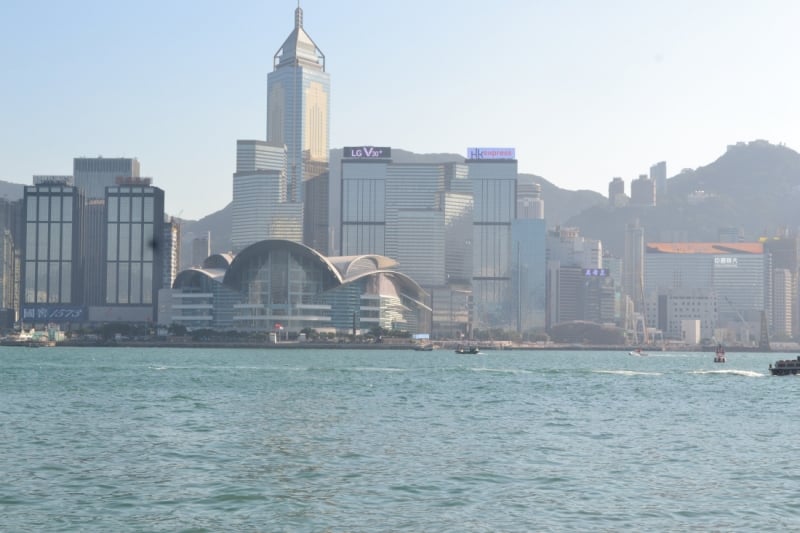 For some fresh air and nice views, head over to this place. You can also spend your time alone here for muni-muni.
Tip: Another Senior Citizen-friendly place. Just make sure to bring a jacket or anything that can keep your folks warm when you go there.
5. Clock Tower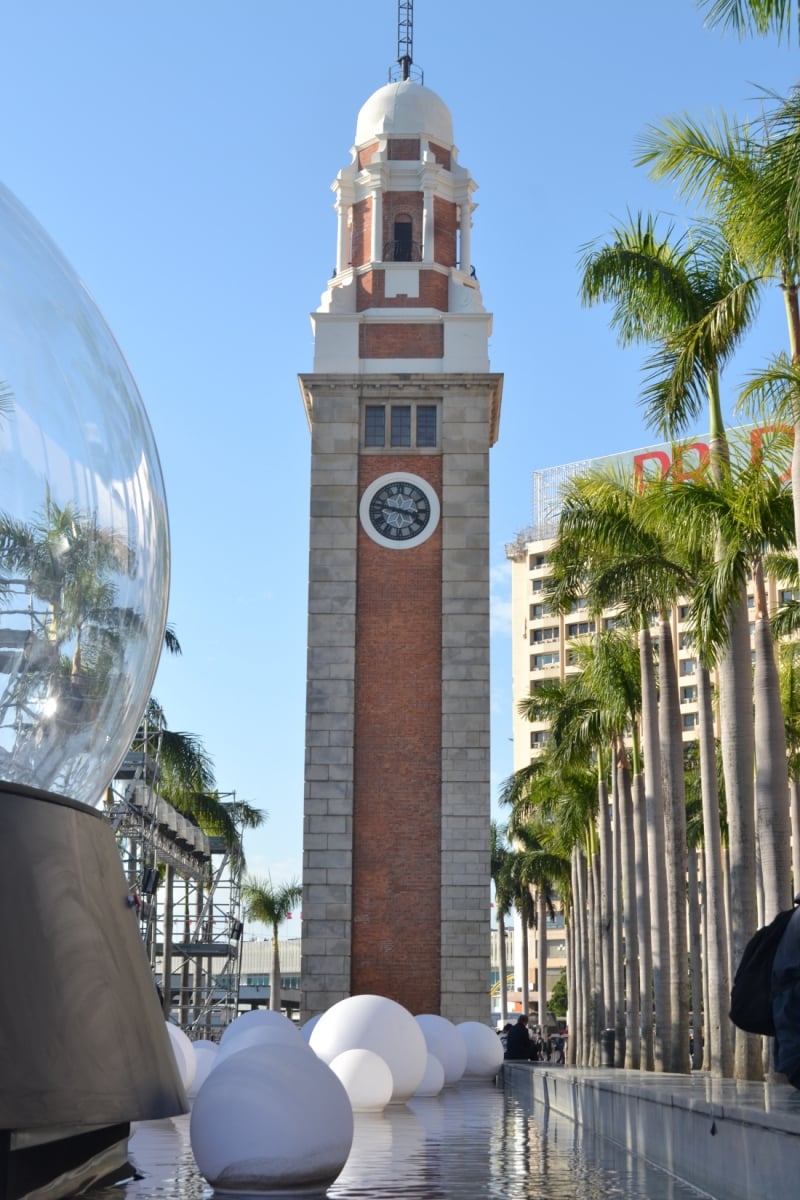 This is also one of the famous landmarks in Hong Kong. Plus, you can watch the Pulse Light Show here at night. We were not able to witness it as my mother wanted to go back to the hotel already.
6. Causeway Bay
It's too bad I have no picture of this place because I got so excited about the sale at H&M, Pull&Bear, Zara and Bershka. This place is home to shops selling branded clothes, bags and shoes, among others.
Tip: Watch out for super sales during Christmas and the rest of the holidays!
Also read: 17 Fun & Free Things to Do in Hong Kong
Hong Kong to Macau
You have two options of fast ferries to get to Macau. We chose Turbo Jet simply because its terminal is near our Airbnb in Macau.
Tip: Turbo Jet doesn't have trips from Hong Kong to Macau during the holidays (as stated on their website). So make sure to check their schedule first before booking.
Free places to visit in Macau
Macau is sometimes called Asia's Las Vegas and it's easy to understand why. The major attractions are the casinos which are literally everywhere. But aside from gambling, there are many other things to do or sights to see here. In fact, we did not spend anything on the attractions and transportation during our three-day stay. Amazing, right?
1. Light Festival in Nam Van Lake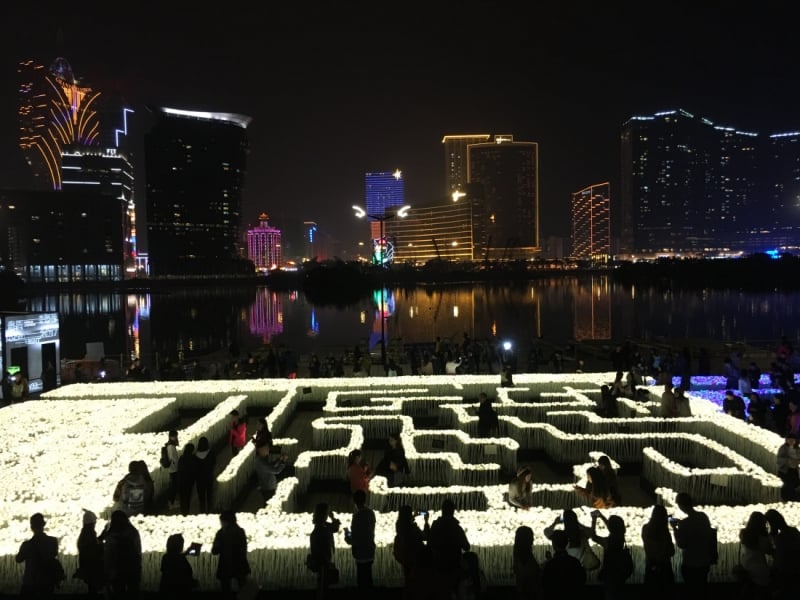 This is part of the Macau Light Festival 2017 and we were so blessed that we were able to see this. The festival happens every year so be sure to research well when you plan to go around Christmas or New Year.
2. Fisherman's Wharf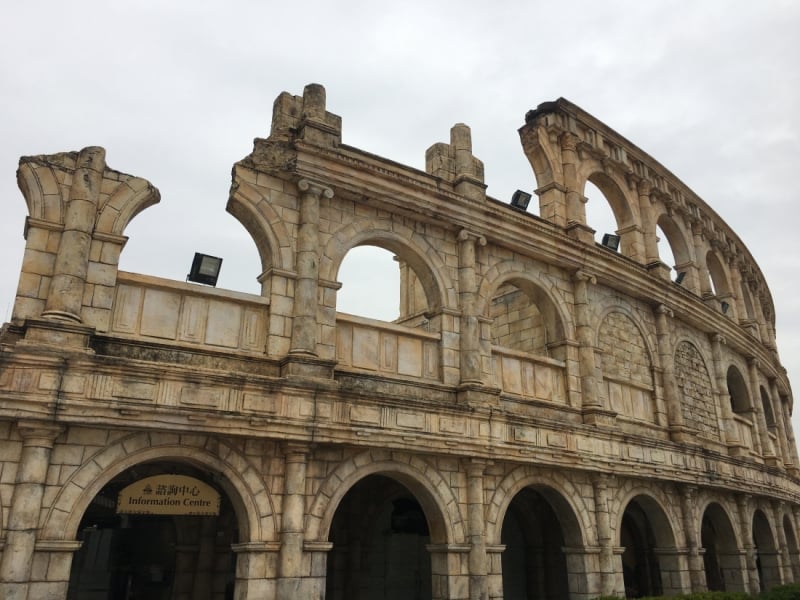 Colosseum of Rome? This is actually Macau's Fisherman's Wharf! It can be reached on foot from the Outer Ferry Terminal through a five to ten minutes walk.
Tip: Walk until the end of the street and you will find beautiful buildings and lots of restaurants.
3. Senado Square
I had no chance to take a good picture of Senado Square because the place was so crowded when we went, likely because it was on a weekend plus the holiday season.
Tip: This is your entry point going to the Ruins of St. Paul.
4. Ruins of St. Paul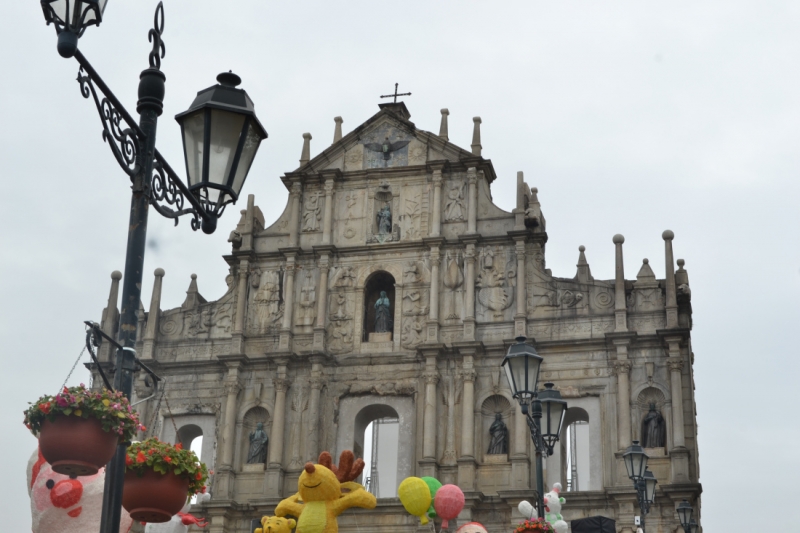 This is probably the most popular attraction of Macau and the most crowded too! Here, you will not only stuff yourself with history but also with free tastes of different cookies flavoured with almond, walnut and pineapple, pork jerky and many more.
Tip: Free taste of foods are offered everywhere. Don't miss the almond cookies and other products of Koi Kei Bakery.
5. The Venetian Macau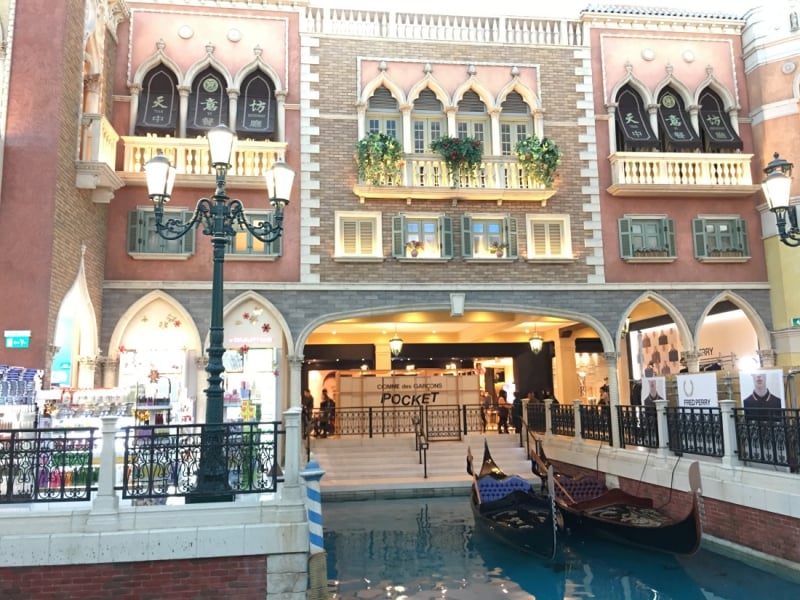 The Venetian is popular for its gondola ride but mind you, it's NOT cheap. Bottled water is so expensive so you'd better buy one from a supermarket outside instead. The foods are also expensive but good for sharing most of the time.
Tip: There's a Lord Stows Bakery but the queue is always a blockbuster. Also, never leave Macau without eating their egg tart. It was so yummy!
Also read: 17 Things to Do in Macau For the First-Time Visitor
Transportation
Would you believe that we didn't spend anything for our transportation in Macau? This is no joke. Thanks to the free shuttle buses provided by the casinos. You can hop on even if you are not their guest and you will not be required to pay anything.
They also have a free shuttle bus going to the Macau International Airport and ferry terminals.
Expenses
The total expense per person was almost ₱14,000. This might not be the cheapest Hong Kong and Macau trip but I guess it still is cheap considering we went there on a peak season. I hope this helps those of you who are planning to spend their Christmas abroad in the future.
Accommodation: ₱5,879
Food: ₱1,250
Transportation in Hong Kong: ₱914.90
Turbo Jet: ₱1,052.45
Airfare: ₱3,199
Travel Tax: ₱1,620.00
Total: ₱13,915.35