Featured image credit: MG Asia Public Relations, Inc.
Making up the biggest conglomeration of Philippine hotels and resorts, the Hotel Sales and Marketing Association's (HSMA) has its eyes set on one thing, and one thing only, this 2019: Excellence. With that, the group kicked off the second quarter of the year with a grand gathering with its members, the media and special guests.
The intimate occasion highlighted the induction of the HSMA Board of Directors for 2019-2021. It was led by none other than Department of Tourism Secretary, Bernadette Romulo-Puyat. The lineup includes Christine Ibarreta (President), Benjie Martinez (Vice President), Christina Carreon (Secretary), Carmela Bocanegra (Treasurer), Pearl Maclang (Director for PR), Michael Jaey Albana (Director for Education), Joy de Mesa (Director for Ways and Means), Tet Romualdo, (Director for Membership) and Amie Villena (Director for Programs). Also in attendance was HSMA Chairman, Margarita Munsayac.
In line with HSMA's thriving partnership with the national government, former Senator Joel Villanueva was invited to deliver the keynote address. In his speech, he encouraged member hotels and resorts to open more accommodations and increase employment of Filipinos. Moreover, he expressed his support and optimism towards the revamped "It's More Fun in the Philippines" campaign, as well as the upcoming Southeast Asian Games, which will be hosted once more by the Philippines.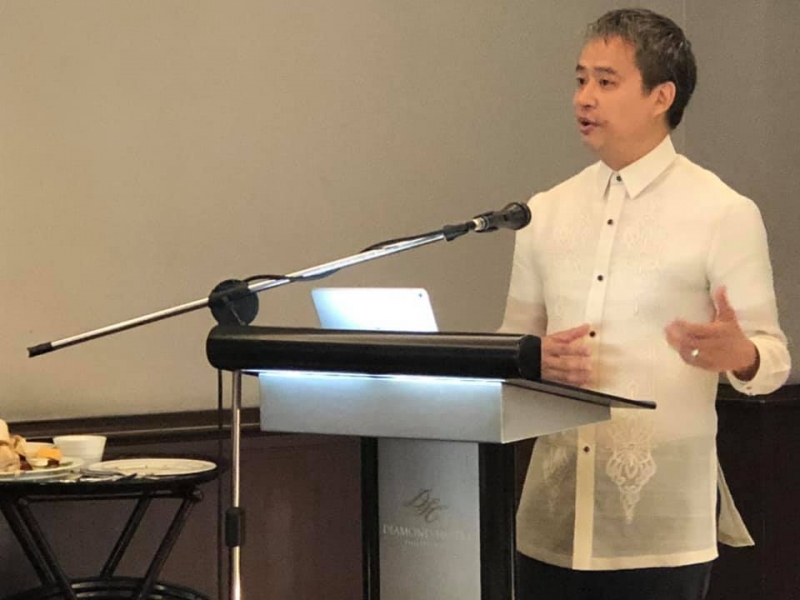 After a successful run in 2018, the Virtus Awards will also be back for its 5th year. Headed by Chairman Rose Libongco, it is the flagship awards ceremony in the local hotel sales and marketing industry. The awards comprise of the following: Outstanding Sales and Marketing Associate, Outstanding Sales and Marketing Manager, Outstanding Sales and Marketing Leader and Outstanding Marketing Campaign of the Year.
"Pitting them [member-properties' top professionals] in a reputable award-giving body sharpens the associates, hones their skills, and prepares them for the bigger challenges of the Philippines' quickly evolving and growing hotel and resorts industry", shares Chairman Libongco. The Virtus Awards 2019 Night will take place on 14 Oct 2019 at Conrad Manila.
Established in 1979, HSMA is the leading organisation of sales and marketing leaders in the Philippines. Currently, it has over 120 Philippine hotels and resorts as member-partners. The organisation aims to provide hotel and sales marketing practitioners with the necessary tools to remain relevant and competent in the local travel and tourism industry.
Also read: 10 Long Weekends in the Philippines in 2019
---
Special thanks to the Hotel Sales and Marketing Association and MG Asia Public Relations, Inc. for inviting TripZilla Philippines to HSMA's 40th anniversary luncheon at Diamond Hotel Philippines.