The struggle is real when it comes to commuting in the Philippines.
Even if you are just visiting the city for a few days, you will most likely be bound to experience the difficult life of a commuter. Instead of getting even more annoyed, Filipinos go creative and come up with #hugot lines, relating the traffic situation with their love lives. Because, really, there is nothing else anyone can do but wait…in life and in love.
Also read: 10 Hacks to Commuting in the Philippines
1. It's important that you know where to get off.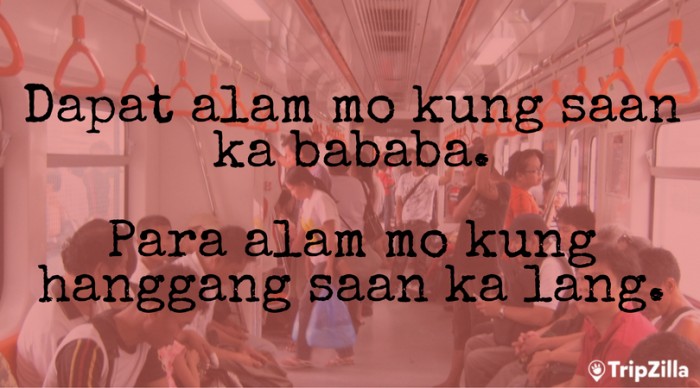 Just like love, it is important that you know where your limits are.
2. Change is inevitable.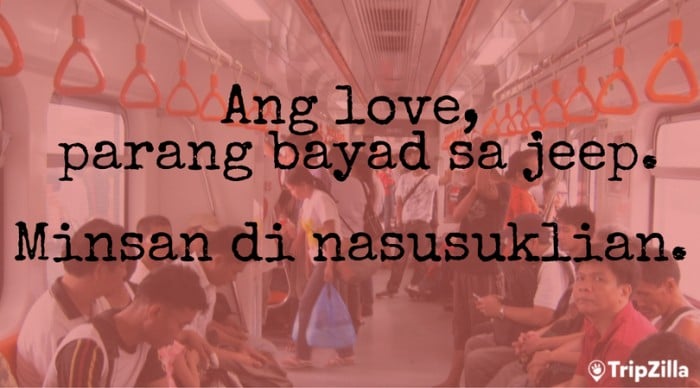 Except sometimes in the jeepney…or in love.
3. Riding the public transportation is a game of opportunity and chance.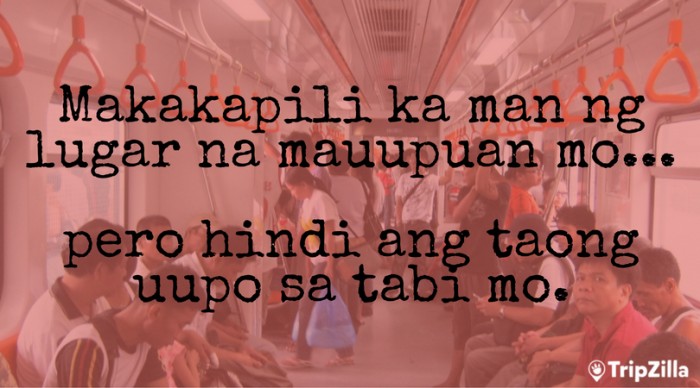 You can choose where to sit but you can't choose who sits beside you. In the same way that you can't really choose who tumbles into your life.
4. And no matter how long you may have gone through the journey together…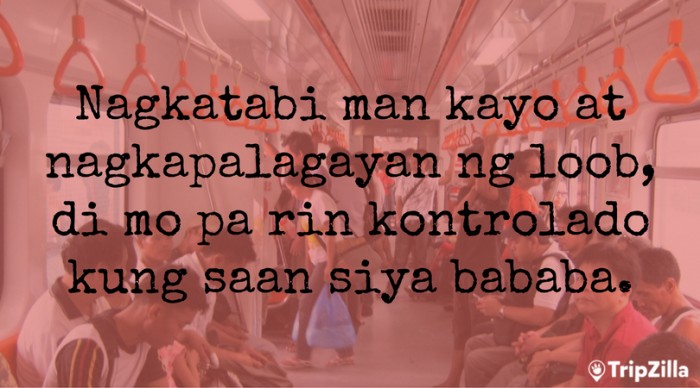 You just don't have control over who stays and goes.
5. If you don't act fast…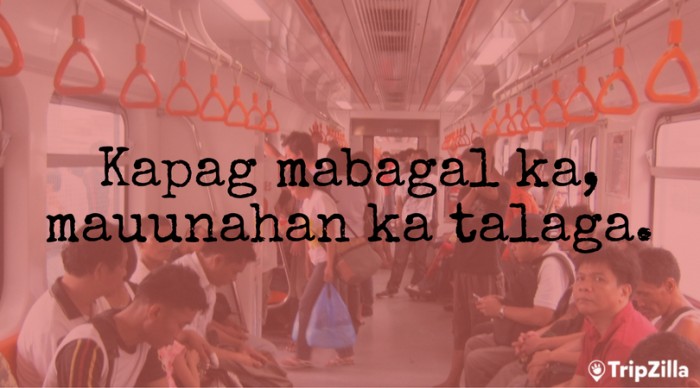 …to get to the train or the girl that you like, someone else will get there first.
6. There's no point forcing yourself…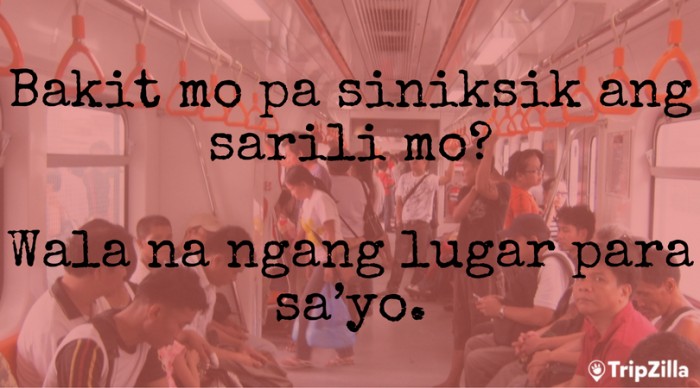 …on the jeep (or on someone) when there's simply no room left for you.
7. Before you start enjoying the scenery or falling asleep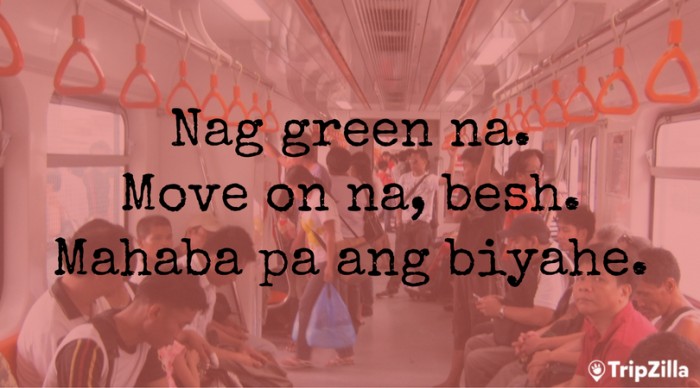 You might want to step on the gas already and move forward.
8. The golden rule in backpacking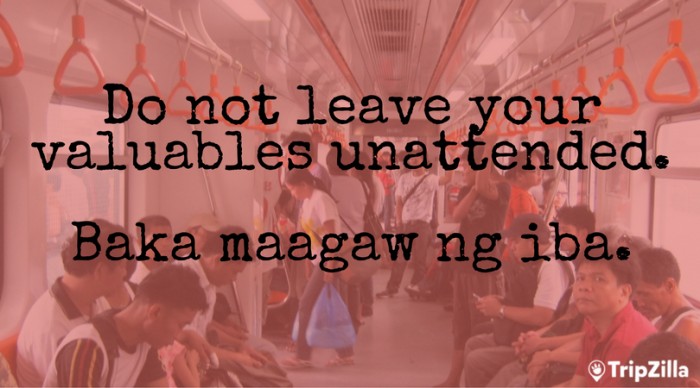 …and in going out, in general; because who knows someone else might just take notice of your valuables.
9. Truth hurts.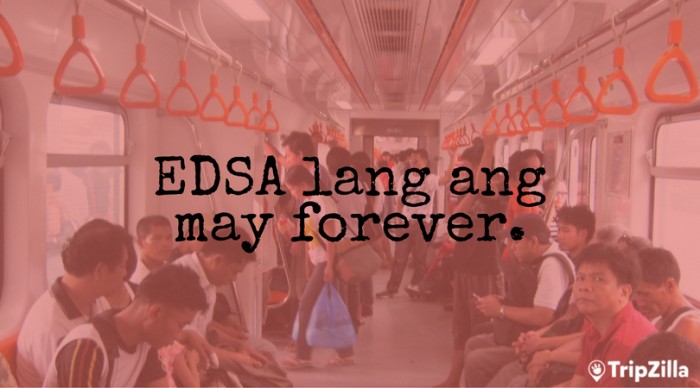 10. Apparently, there are worse places than the traffic to be stuck in.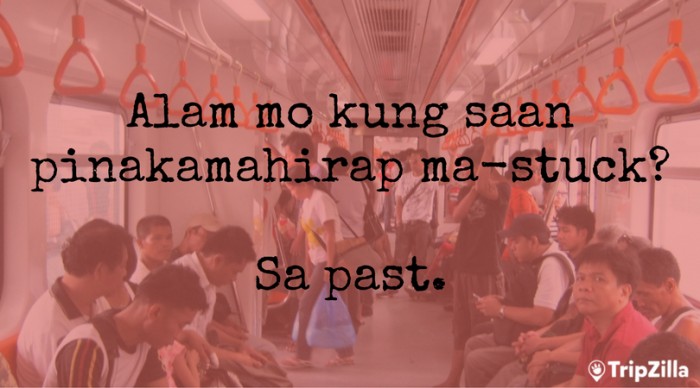 Also read: 12 Things Filipinos Terribly Miss When They Move Away
Can you relate to all these commuting feels? What's your favourite #hugot?