Guam has always been a place that's so near yet so far for most Filipinos. But with all the exciting things that this US island territory has in store for us this 2018, it should definitely be on top of our must-visit list.
TripZilla Philippines had the privilege of attending the Media Gathering organised by Guam Visitors Bureau last 7 Feb 2018. At the event, we learned more about Guam, its key developments, upcoming events and new tourism campaign.
Following the successful campaigns in the previous years, Guam Visitors Bureau launched #instaGuam this 2018, giving travellers more exciting reasons to book a flight to Guam this year!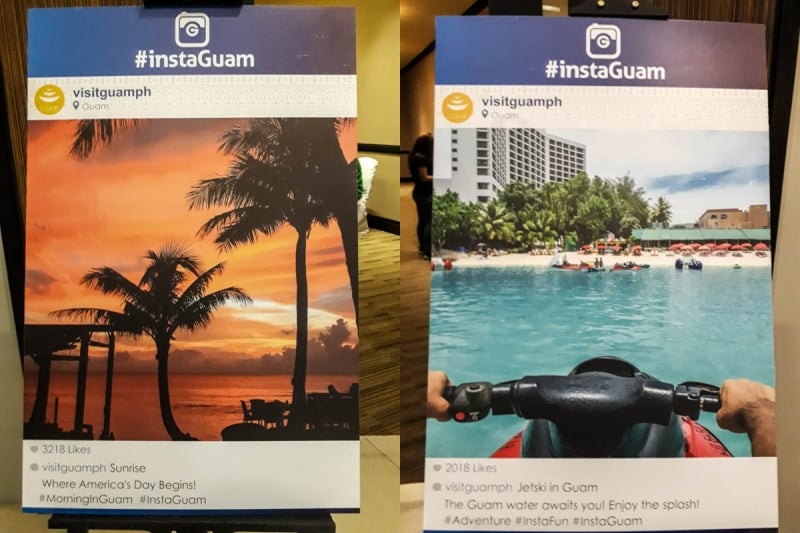 #InstaVacation
Guam is the closest US territory from the Philippines. Would you believe it is only about three and a half hours by plane from Manila? Cebu Pacific, Philippine Airlines and United Airlines have direct flights from Manila to Guam.
#GuamIsParadise
With its stunning beaches, scenic landscapes, thrilling adventures, and duty-free shopping, Guam is truly a PARADISE just waiting to be discovered.
#NoFilterNeeded
When you see and experience Guam for yourself, you'll agree that indeed no filter is needed here. From the beaches to the scenery, down to its distinct Chamorro food, everything is just Instagram-worthy!
Until you're there, here's a glimpse of what awaits you in Guam:
Can't wait to have your own #instaGuammable adventures? Check out Guam Visitors Bureau's PH Facebook and Instagram pages for the latest updates and happenings.
---
Thank you Guam Visitors Bureau for inviting TripZilla Philippines to this Media Gathering.