Contributed by Jas Mad About Travel
When you say authentic India, Rajasthan is the state that will show you every bit of it. Rajasthan's biggest and busiest city is no other than the "The Pink City" Jaipur.
Jaipur represents most of the royalness of Rajasthan as it really preserved the palaces of maharajas and maharanis, forts, and temples where both locals and foreigners can visit.
Also read: Backpacking India: My Thoughts as a Solo Female Traveller
Despite the fact that every corner of this city is Instagrammable, here's a list and brief description of the places I have been to that might also guide you in this humble yet grandiose Pink City of India.
Hawa Mahal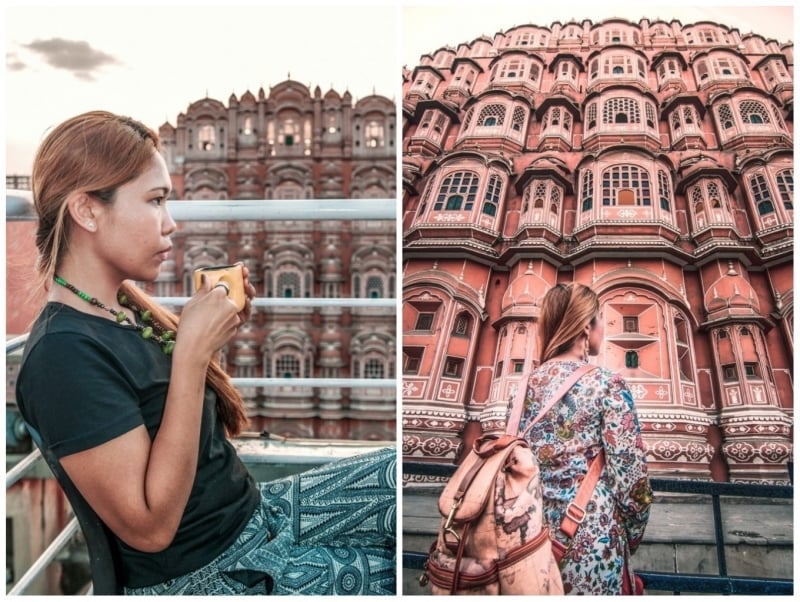 Hawa means "wind", Mahal means "palace". This beautiful Mughal structure is surprisingly standing right in the main street with 953 windows on the outside wall which were used as viewing holes of the kings and queens during local street events. According to the locals, Hawa Mahal is designed like a honeycomb of a bee's nest. Since it was built, the palace has been the iconic symbol of the city for its eye-catching beauty made up of pink sandstone. If you happen to be in Jaipur, never miss or you will for sure never miss the enchanting beauty of Hawa Mahal.
As up to this date, Hawa Mahal does not close on public holidays or Sundays.
Open hours: 9am – 4.30pm daily
Entrance fee: INR 50 for locals / INR 250 (US$4.00) for non-locals
Nahargarh Fort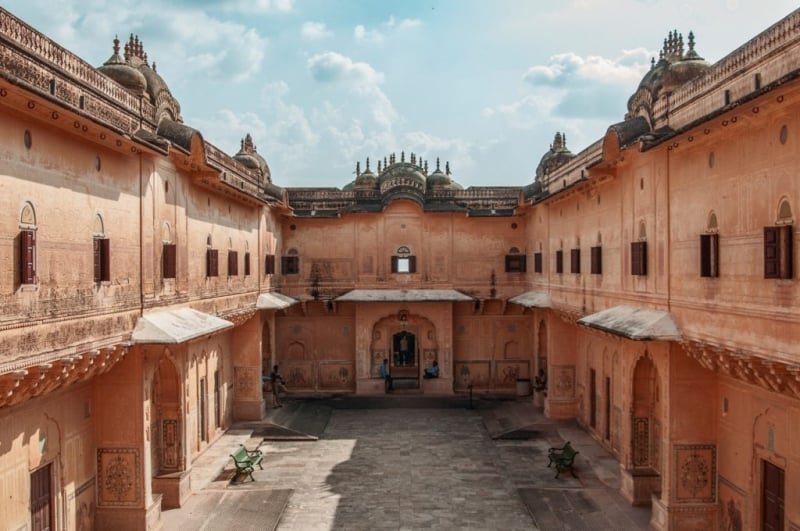 Nahargarh Fort which means "Abode of Tigers", is such a magical architectural treasure of Rajasthan. This fort, like most of the forts, has some mysteries. It is believed that the fort was cursed by the spirit of the former owner, Prince Nahar Singh Bhomia. Maharajas, including Sawai Jai Singh, planned to build a fort here. As the construction happened, part of the finished fort has been destroyed so Maharaja Sawai decided to make a small temple inside the area in honour of Prince Nahar that might make his spirit glad.
This extremely beautiful fort also showcases a peaceful ambience and a great view of the city. Definitely a must-visit fort in Rajasthan.
Open hours: 10am – 5.30pm daily
Amer / Amber Fort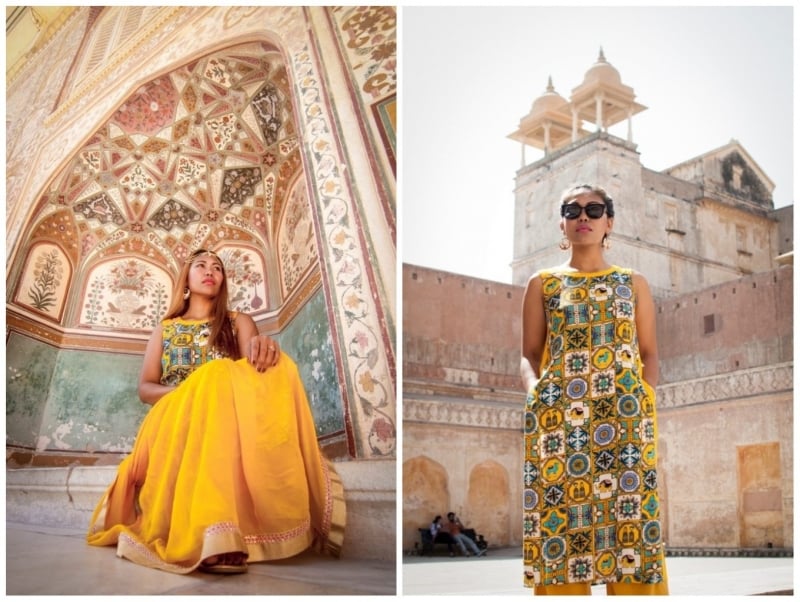 Amber Fort is one of the untouched forts in Rajasthan. If you want to know what an ancient Indian architecture looks like, then you should visit Amer Fort. The fort is located more or less 10km from the main street of Jaipur. For foreigners, entrance fee is INR 500 (US$10).
It looks big from the outside, but once you step in, it is actually composed of different buildings including the Mirror Palace of the Queen.
There are a few signages, so if you really want to learn each detail and the incredible stories of Amer Fort, you can rent an audio guide or hire an English speaking guide. They are mostly at the entrance of the fort.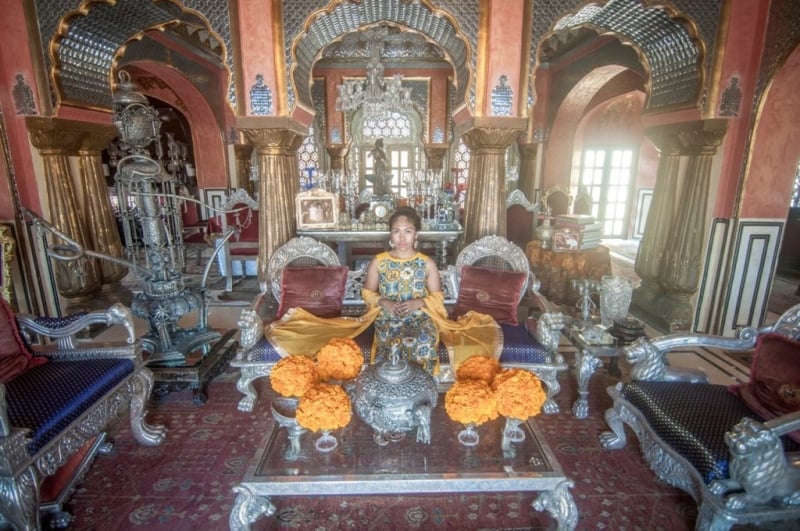 One of my favourite parts of the fort are the walls. They are painted with ornaments which are a combination of Rajput and Hindu architectural style.
There is so much to look and learn because the portraits of royalties, leaders, paintings, ancient hunting weapons and transportations of the Kings and Queens are displayed. Each corner has its own detail, left and right, up and down.
The fort has souvenir shops and small cafes if you want to have some hot or cold drinks. Or dine like a royalty at Surabhi Restaurant which serves various cuisine for lunch and dinner. Outside Amer Fort is a parking area where you can also find restaurants and snack bars.
Open hours: 8am – 6pm daily
Albert Hall Museum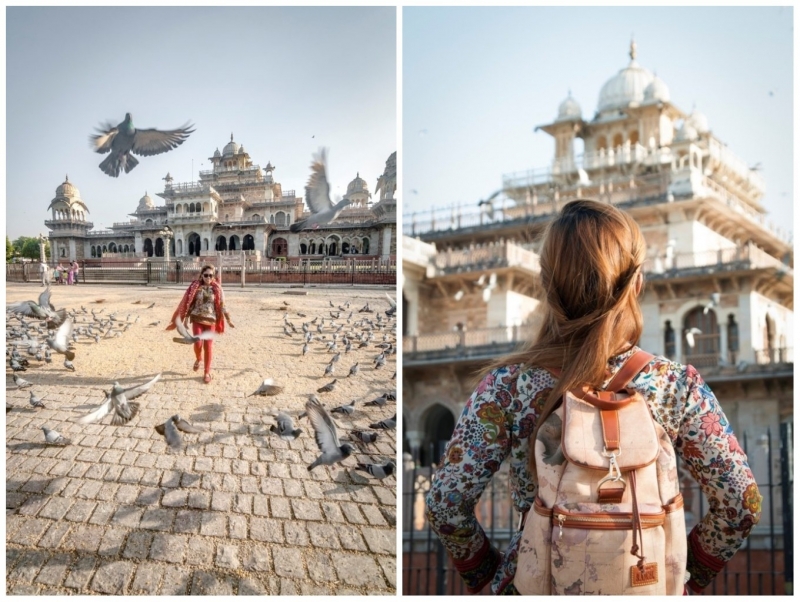 This museum is named after the Prince of Wales, Prince Albert Edward, during his visit to Jaipur in 1876. Completed in the year 1887, the museum displays industrial arts of the local craftsmen, paintings and illustrations, murals and other pieces imparting knowledge of the history of civilizations. Its main purpose is to encourage the locals to improve their skills by showing the best examples of artwork and handicrafts of India. It also empowers people to protect and preserve traditional art and the rebirth of their skills and massive employment for the artisans in Jaipur.
Albert Hall is open daily 9:00AM to 5:00PM/ 7:00PM to 10:00PM
Open hours: 9am – 5pm / 7pm – 10pm daily
Note: Museum has several holidays that cause closing time.
Panna Meena Ka Kund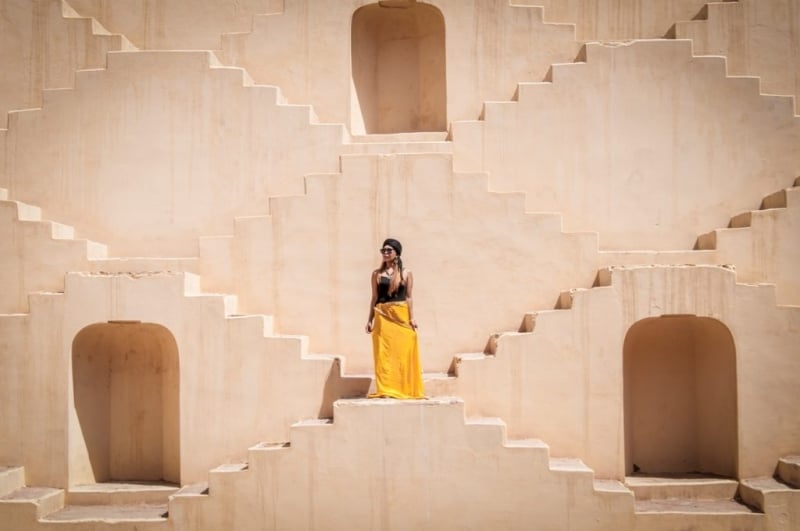 If you happen to be at Amer Fort, then might as well check on this interesting structure that used to be a community gathering place. It is located on Jaipur-Amer Road, a secret area in the North end of the Amer Fort. For directions, just ask some locals around. This less explored area is definitely not on the map and is not for tourism because when we got there, the security guard had hesitation in letting us go down.
However, after several convincing techniques, we were able to take some photos.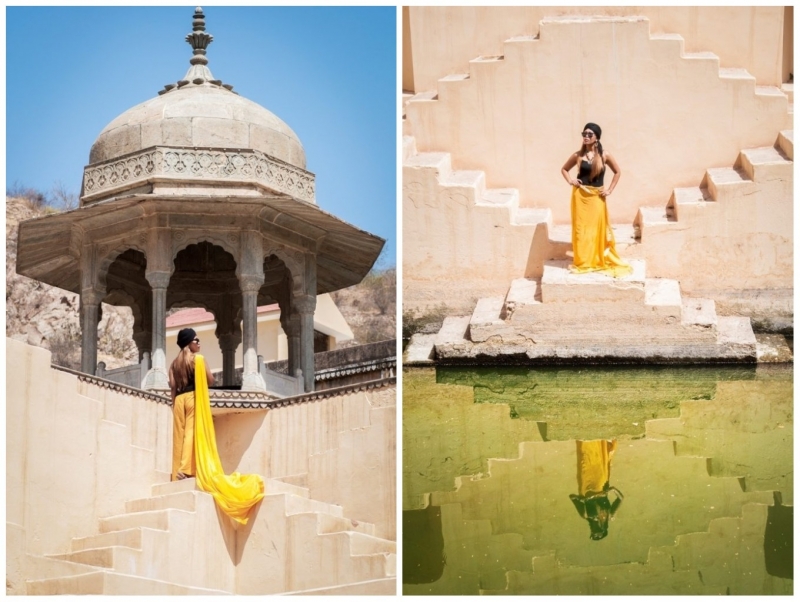 This step-well and rainwater catchment are there since the 16th century. This is an area where people can swim or shall we say, bathing purposes. The cold water of the well during the old times was perfect for relaxation as they said.
But nowadays, people are not allowed to bathe here anymore since the water is quite dirty already.
What makes it interesting are the geometrical patterns that are indeed very Instagrammable. There is a temple at the top as well. I'd say, less tourist, more photos.
Jantar Mantar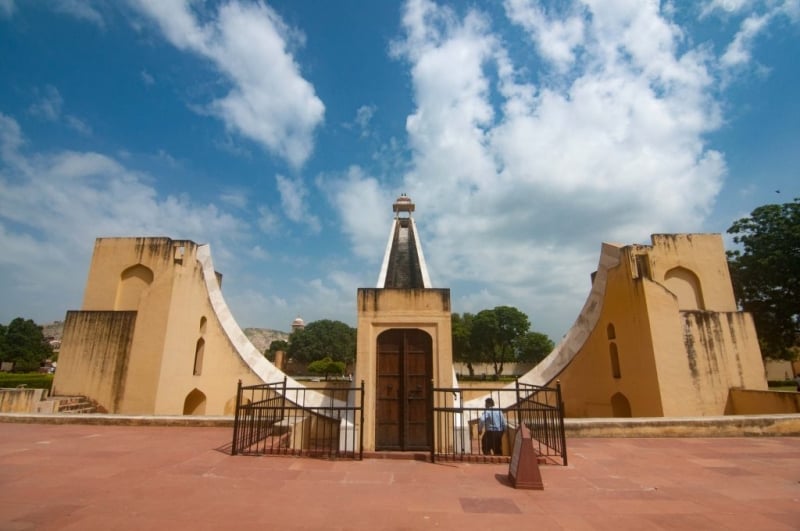 The name Jantar Mantar is from the Sanskrit word "yantra" which means, " instrument, machine" and "mantrana" meaning "consult, calculate".
This monument is one of a kind and by far, the most interesting one I have ever visited! When you get inside, it looks boring with so many gigantic structures made up of stone and marbles. However, if you get closer to each of them, you will realise that these are astronomical instruments. There are nineteen structures built by Rajput King Sawai Jai Singh II.
The observatory has the world's largest stone sundial and is part of the UNESCO World Heritage site. It also features different instruments that measure time, predict eclipses, track locations of major stars as the earth orbits around the sun, ascertain the declinations of planets, and determine the celestial altitudes and related ephemerides. Isn't it amazing?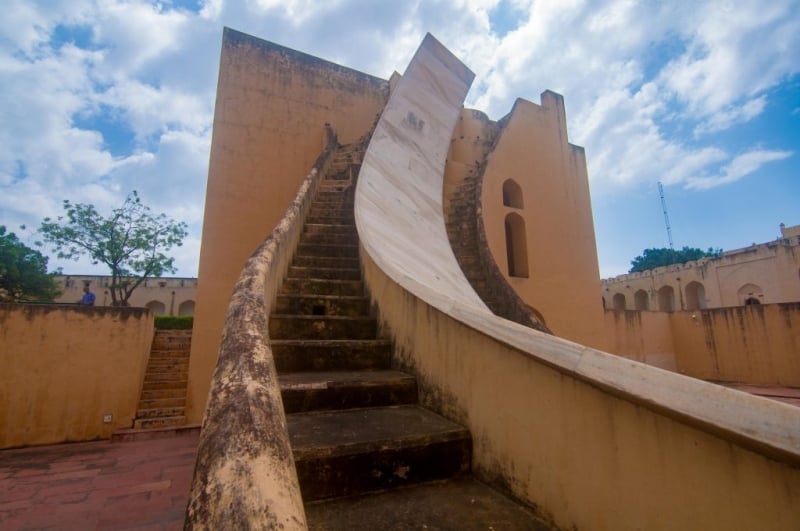 Being inside this place is such a WOW! I can't imagine how smart the Rajput King and also those astronomers who restored some of the instruments when they got damaged in the 19th century.
Now this is intellect. No need for electricity or battery, just from the sun and you can determine time and all with your own naked eye!
Also read: 10 Must-See Sights in Jaipur, India's Gorgeous Pink City