Contributed by Jas Mad About Travel
When I learned about Jaipur as the Pink City of India, I did not expect that there would be other cities in Rajasthan which names are famous based on the dominant colour of the city. Jaipur is called the Pink City because of its natural pink coloured buildings and forts that are still preserved and makes the whole city look like a blushing bride.
Also read: Exploring Jaipur  – The Pink City Of India
After visiting Jaipur several times, we decided to go on a weekend road trip to a different city in Rajasthan — Jaisalmer, The Golden City. I can't describe my excitement before seeing how a Golden City would look like. Was it really covered in gold colour?
Jaisalmer is more or less 560 kilometres from the west side of Jaipur. We started travelling from Jaipur around two in the morning. It took us a nine-hour drive to reach Jaisalmer.
Jaisalmer is the largest district of Rajasthan and it is at the south-west Pakistani border, which is mostly a deserted area. The drive was spectacular in itself. We crossed different landforms, that I had not seen before, or were ever discussed in my Geography class and Asian History. The best part was that camels, peacocks and different kinds of animals were randomly crossing the road! It was like travelling on a safari.
These are the places we visited during our three days in Jaisalmer:
Bada Bagh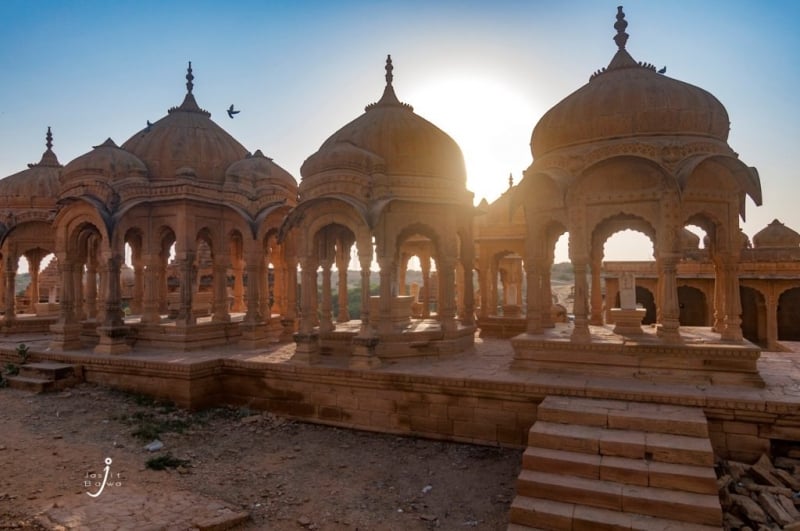 Bada means "Big", while Bagh means " Garden". The city is open to everyone for FREE! It was a 15-minute drive from the main town of Jaisalmer. We reached it around four in the afternoon and started to roam around.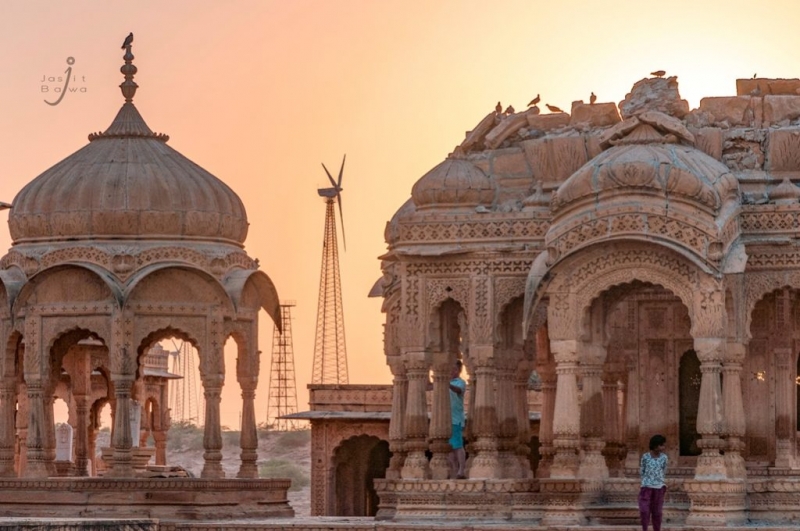 Bada Bagh is a different kind of garden because you don't see flowers or trees. Instead, it is a garden of cenotaphs of the past kings and queens where you see their names on the cenotaph tablets. What's interesting about it is, the bigger the cenotaph, the higher the monarch's role was. After roaming around, we saw windmills and decided to go check them out.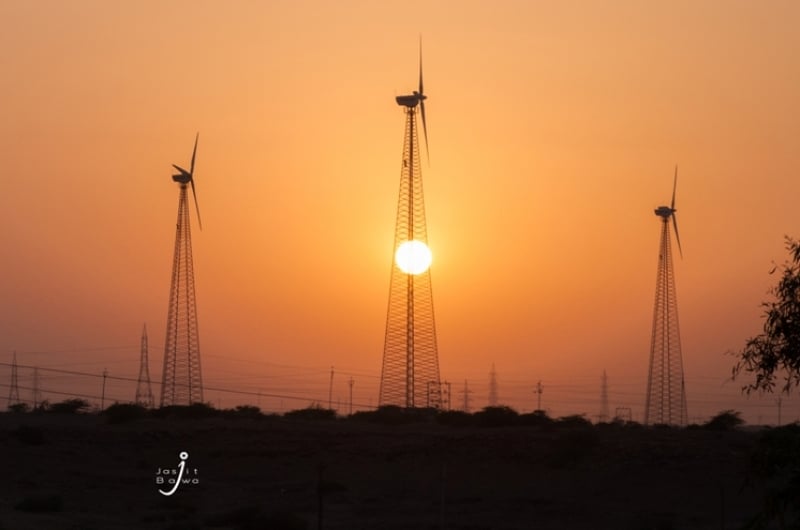 My photographer husband realised that the area was perfect for sunset photos, so we waited there for a few more hours. It was worth it! The place became more picturesque as the sun was setting in front of Bada Bagh and turned the whole place orange. This is one of the best things I had ever seen!
Jaisalmer Fort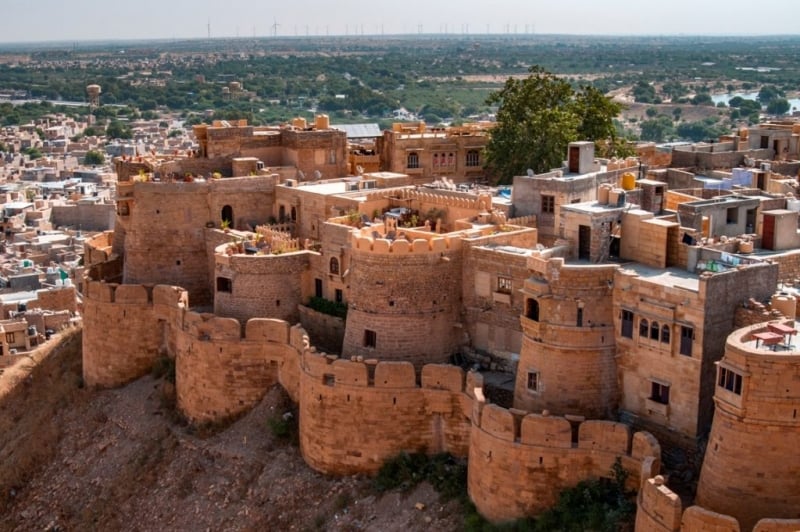 Jaisalmer Fort is the busiest and considered to be one of the last "living forts" in India and the world because there are still some locals who live there. This fort was built by King Rawal Jaisal. Just like the other forts in Rajasthan, it has its own "wow" factor. Jaisalmer Fort is huge, at 230 metres in width (1,500 feet) and 460 metres in length (750 feet), and it glows due to its golden sandstone. Surrounding the fort are residences, temples, and souvenir shops. It is so beautiful that we visited the Fort on our first and last day in Jaisalmer. A must-see historical architecture in the world!
Kuldhara Village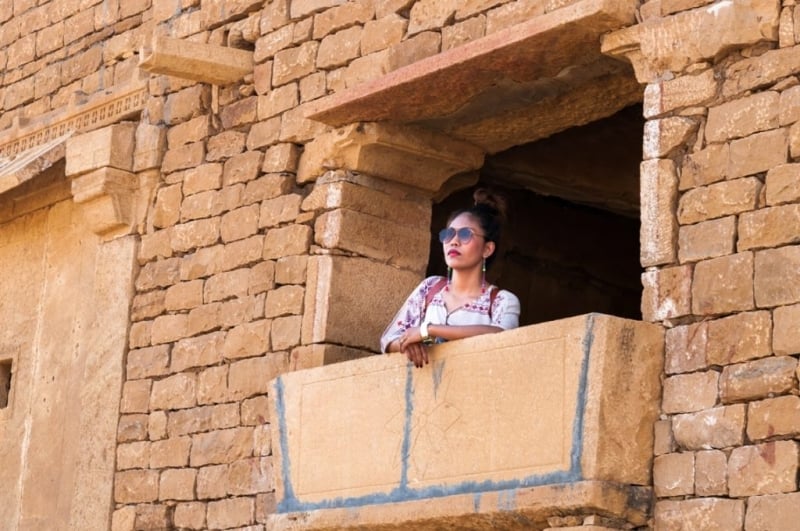 This abandoned village of Rajasthan is known for its creepy labels such as the Haunted, Cursed and Ghost Village. There is a story that started 200 years ago which says that villagers were scared of a certain leader named Salim Singh. He threatened everyone that he would collect big taxes from them if they stop him from pursuing the beautiful daughter of the village chief. Upon leaving the town, the people cursed it so that no one would survive while living in the village.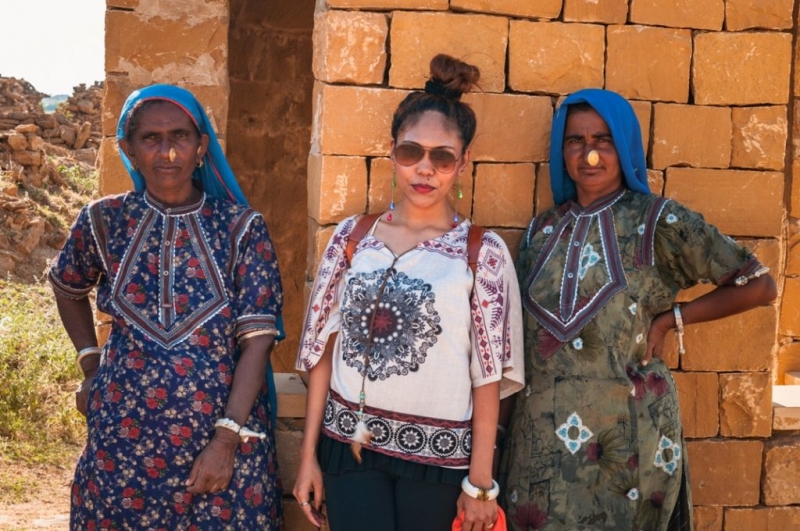 One of the locals there told us that the village still looks the same now compared to how it looked like when the villagers left. Well, there was nothing to be scared of since we were not planning to settle there. We just wanted to see this famous village and take some nice pictures.
Thar Desert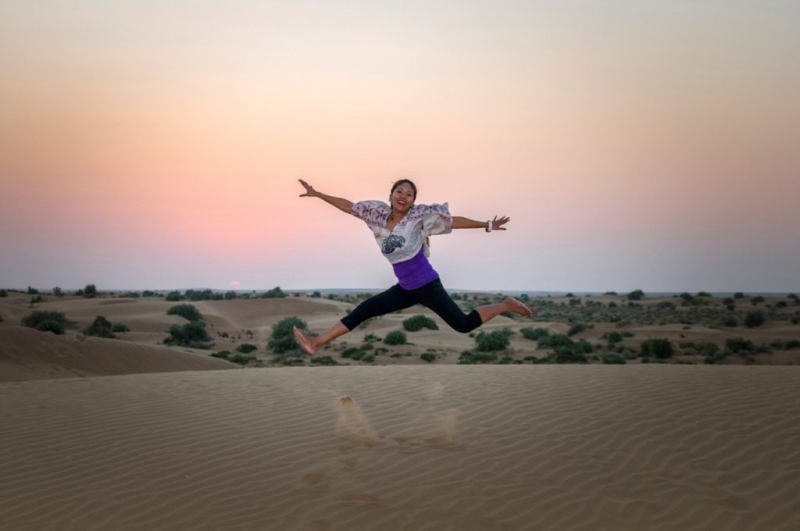 Being able to step on the sand of the desert was just as amazing as stepping on white sand beaches in the Philippines. I just wanted to roll and play in the sand but considering the heat, I cancelled my plan. However, it was just incredible! We spent our late afternoon there with some of the new friends we met.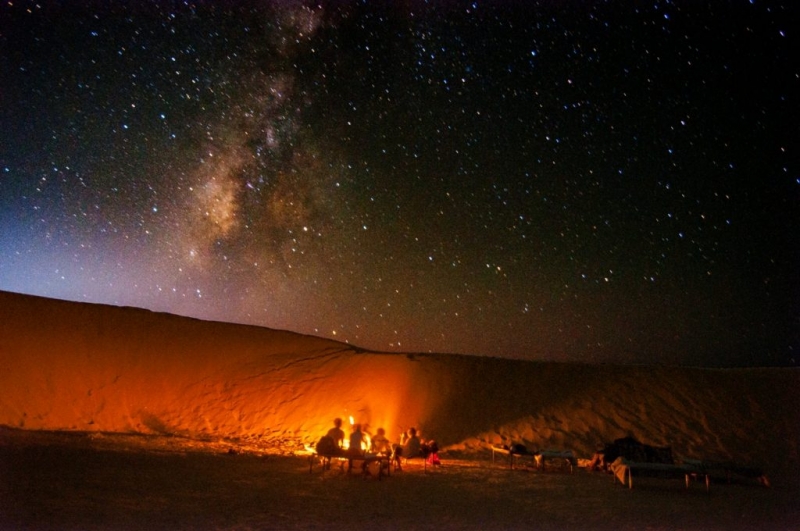 After witnessing another breathtaking sunset of Jaisalmer at the Thar Desert, we just hung out with our group of friends. We had a very authentic Rajasthani Thali that was cooked in the middle of the desert for dinner. We also had a few beers which were courtesy of our Thai friends. Since we did not plan to stay overnight, we left the group after sharing a few life and travel stories while drinking beer.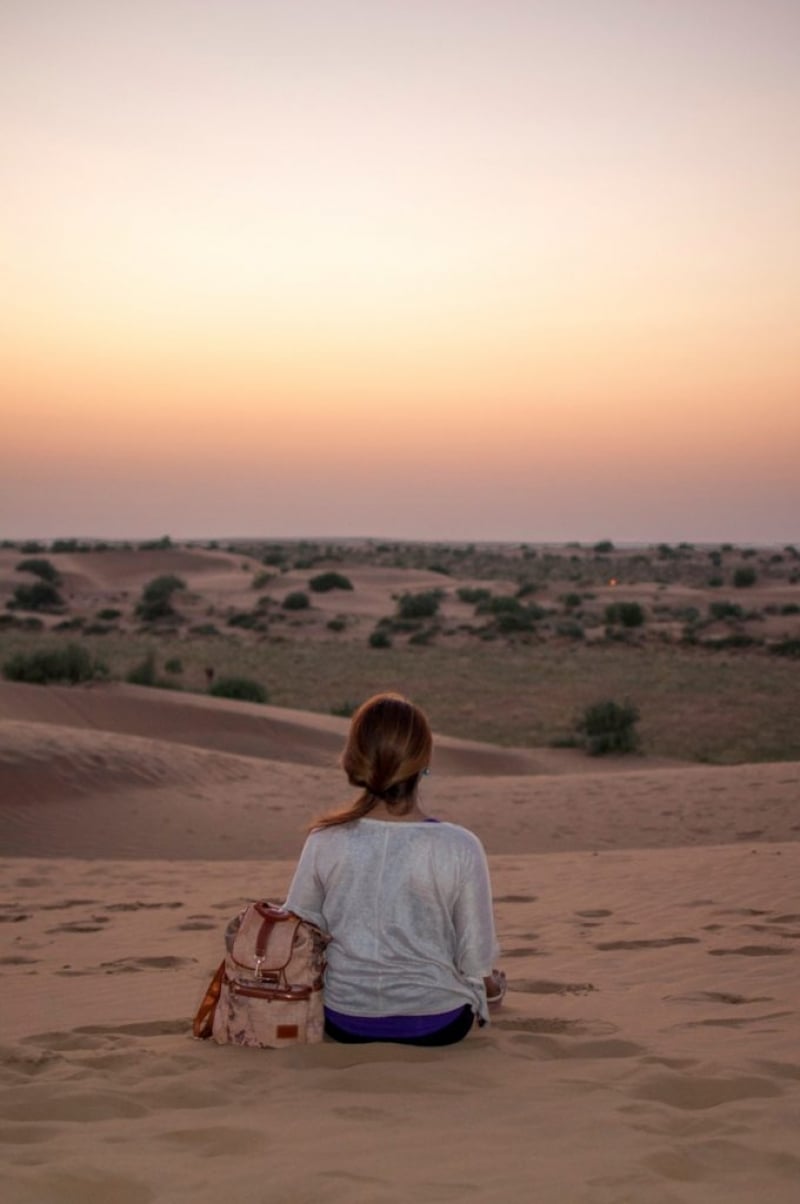 Witnessing the world's beauty and meeting people across the globe are truly priceless things to have in this lifetime. Jaisalmer is one of the cities in India that I would love to go back to again and again. I would have pizza on a rooftop while looking at the whole Golden City.
Also read: What to Expect when Travelling to India: Expectations vs Reality