When tourists like you and me visit Japan, Japanese customs end up being one of the most attractive things we get to see in the land of the rising sun. I know that because having been to Japan four times myself (I'll recount my own experiences as we go along!), their etiquette, discipline, and practices continue to amaze me. It's such a humbling experience to witness how a nation could be so obedient as to follow the simplest rules for a more harmonious society. I think the whole world would benefit if we all just took cues from Japan and applied them to our own country. 
Japan's sense of integrity, hospitality, and value for tradition easily make it one of Asia's most admirable countries, so it's only reasonable that we should all note the things that might be offensive to the locals. Remember, Japan is all about respect, so what kind of responsible tourists would we be if we didn't observe these important don'ts?
1. Don't tip in restaurants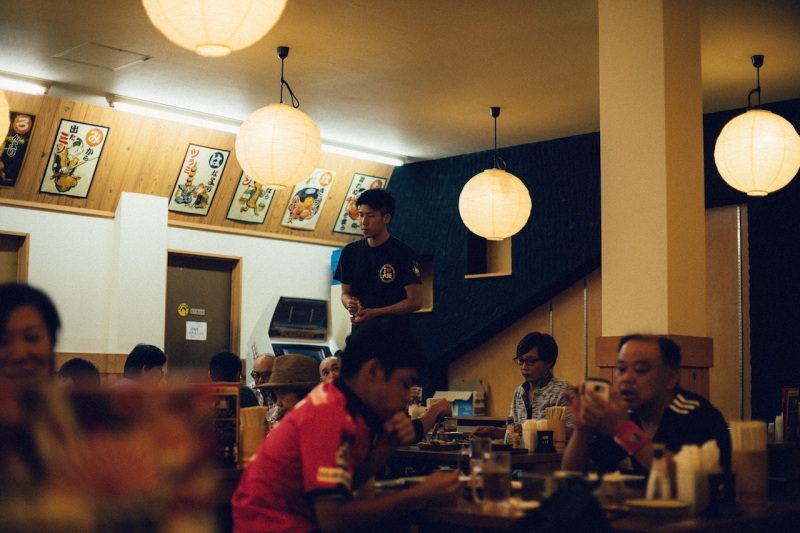 Giving a tip to the waiter may be the norm in your country and in others, but it doesn't work that way in Japan. As part of Japan's high standard of service, waiters traditionally aren't taught to expect tips from customers. For them, providing great service is part of their job and if you mistakenly leave them a tip, they might interpret it as an insult or that you accidentally left change on the little tray. 
Perhaps some establishments are used to tourists making this innocent mistake and end up accepting the tip anyway, but the point is, their Japanese customs indicate that they should not accept tips. As long as you're happy with their service, they're happy too. 
2. Don't hesitate to slurp your soup…and burp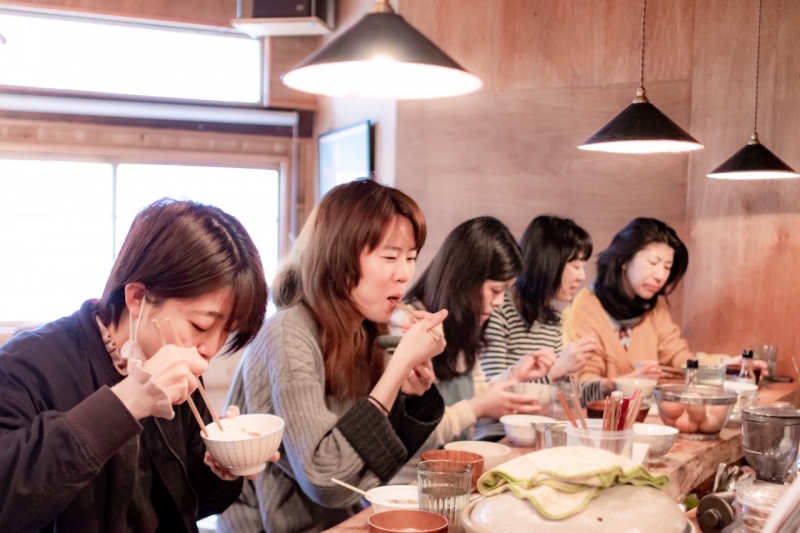 Shameless food enthusiasts are going to love this to a second power! Japan considers the slurping of soup and burping as a reflection of one's appreciation of the dish. So slurp that miso soup and ramen bowl all you want, the locals won't even bat an eye. 
3. Don't eat and smoke while walking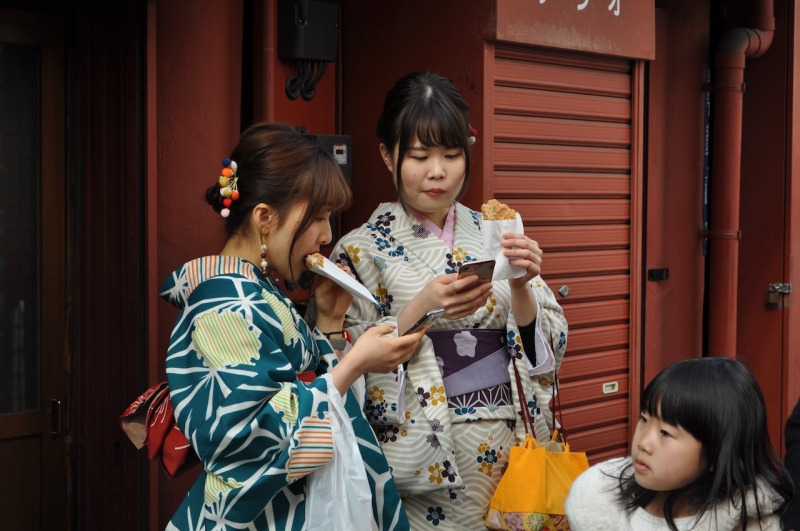 This may sound easy, but for those who have a habit of hitting two birds with one stone on the go, it's going to be an adjustment. Eating fast food like fries or burgers while walking is pretty common in other countries. But when you think about it, doing this runs the risk of you spilling your food in the street…which will make you look inconsiderate and messy in the eyes of Japanese locals. 
The solution? Stay in one spot to finish your food. Their convenient stores have seats and tables for you to do this. If you bought your food from a street stall, stay nearby until you finish your snack and ask the vendors to throw your trash in their segregated garbage cans. There should be smoking areas in restaurants and other establishments too. All you need to do is choose the right place and time.  
4. A visit to Japan is the worst time to be a picky eater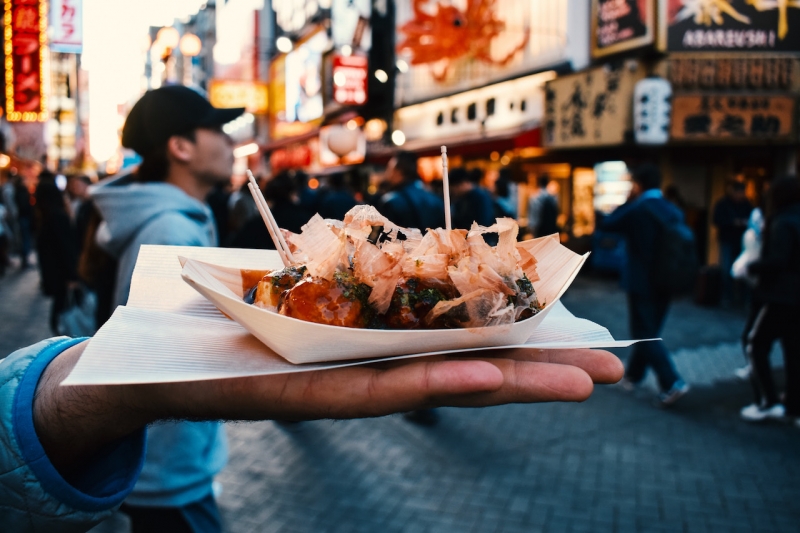 Not that you're going to offend anyone if you decline to eat this or that when in Japan. But it would be such a waste to be a picky eater and miss out on authentic Japanese dishes and delicacies when you're already there. 
Japan's cuisine is known and loved worldwide, from their tempura, sashimi, sushi, takoyaki and even their cute bento boxes! Seriously, who cares if takoyaki is made out of octopus and sashimi is simply sliced raw fish? Savour the experience of tasting these dishes the way they were originally meant to taste like. No other country will serve them better, after all. 
5. Talking loudly on trains is considered bad behaviour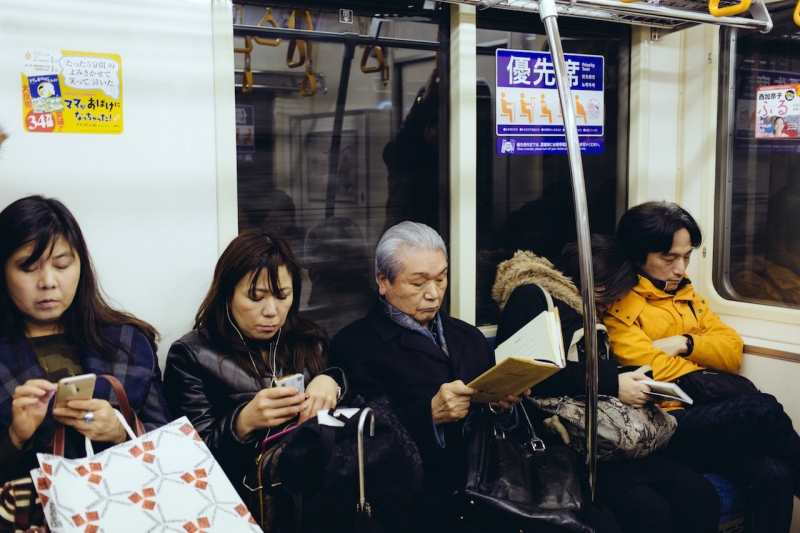 Now let me start this one with a personal story. I was just a kid the first time I visited Japan and truth be told, the events from that vacation have become a blur to me, except for a few fragments of memory. 
One that I have never forgotten is this train experience where I saw a younger schoolboy in uniform (he must have been only six or seven years old) commuting on his own, without any parent watching over him. Obviously comfortable with being alone, he looked so independent while quietly reading a map. In fact, everyone was quiet on that train. 
But I thought it was so impressive that the Japanese felt safe enough in their society that they could allow their children to commute solo amidst crowded places. And apparently, so did my dad, who suddenly spoke to me, "Therese, tingnan mo yung bata oh. Mag isa nag tetren."  ("Therese, check out this kid. He's taking the train alone.")
To which I replied with my usual volume, "Oo nga eh." And I didn't understand why back then, but that conversation got us a lot of glances. I thought it was because we were speaking in a foreign language. 
Years later when I revisited Japan as an adult, I stepped inside a train and saw a sign that asked passengers to keep their voices down. In Japan, they acknowledge that passengers take the opportunity to rest and even sleep in trains before stepping out. Talking loudly to each other and on the phone is considered disruptive and insensitive. How courteous is that?
6. Don't forget to take your shoes off when entering a house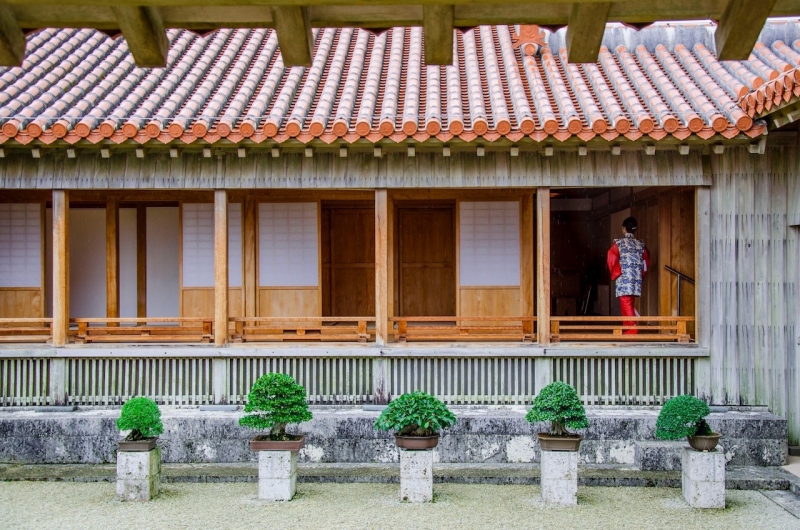 I think this one's pretty basic because it's one of the Japanese customs that has extended to other nations. As Filipinos, some of us practise this in our homes too. Removing your footwear before entering someone's house, or a specific area inside one's house, is not just a sign of respect but also shows your host that you appreciate their efforts of keeping the surroundings clean, ergo removing any chance of shoe dirt getting inside. This also applies to traditional Japanese hotels and temples. 
7. Don't be afraid to geek out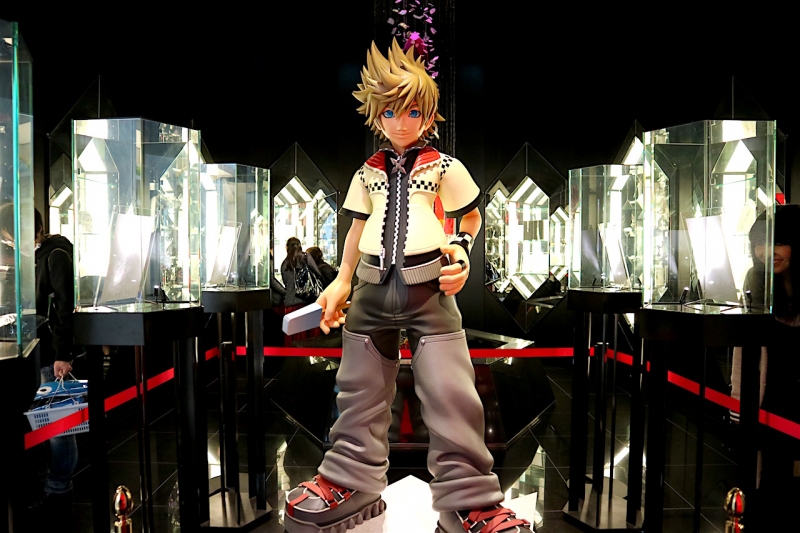 If you've been too shy to truly show your love for anime and Japanese-made video games, this is your time to remove all inhibitions!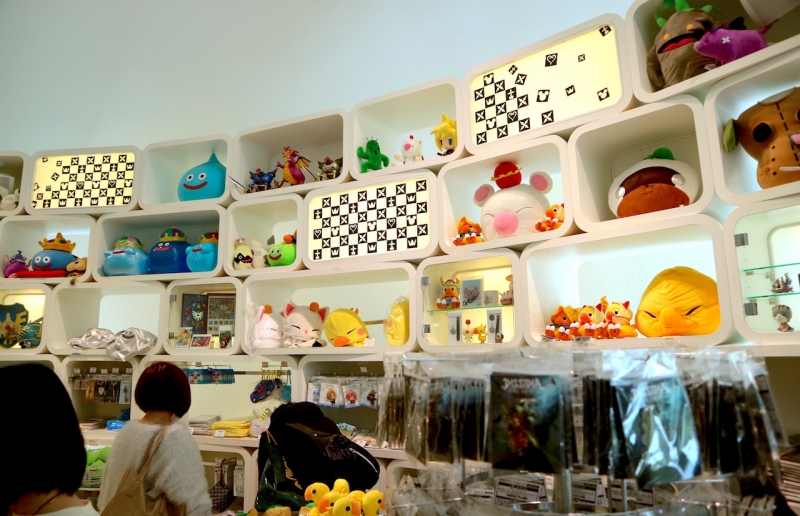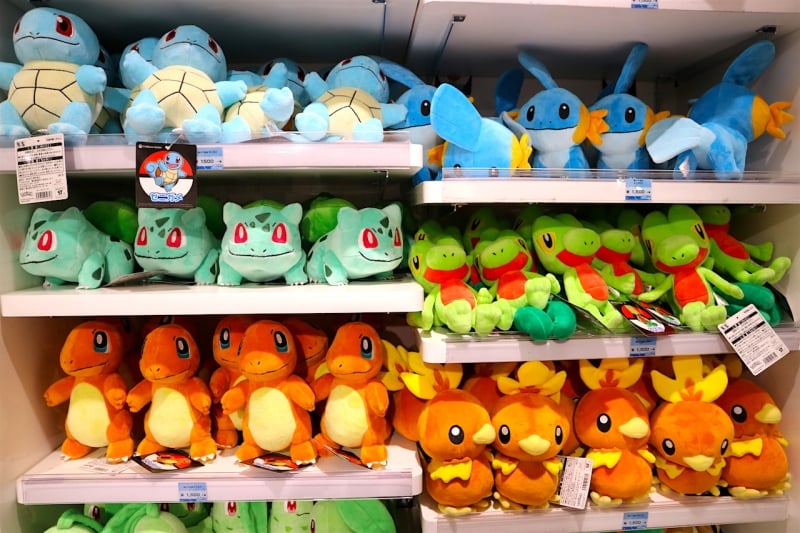 Japan is used to passionate fans who cosplay and hunt for merchandise of their favourite fandoms. They even have stores and cafés dedicated to all-time classics like Pokemon, which has the Mega Pokemon Center in Toshima City, and the Final Fantasy franchise which has the Artnia Café in Shinjuku City. Samurai and Dynasty Warriors fans are also going to appreciate ordering a meal in Koei Tecmo Café & Dining.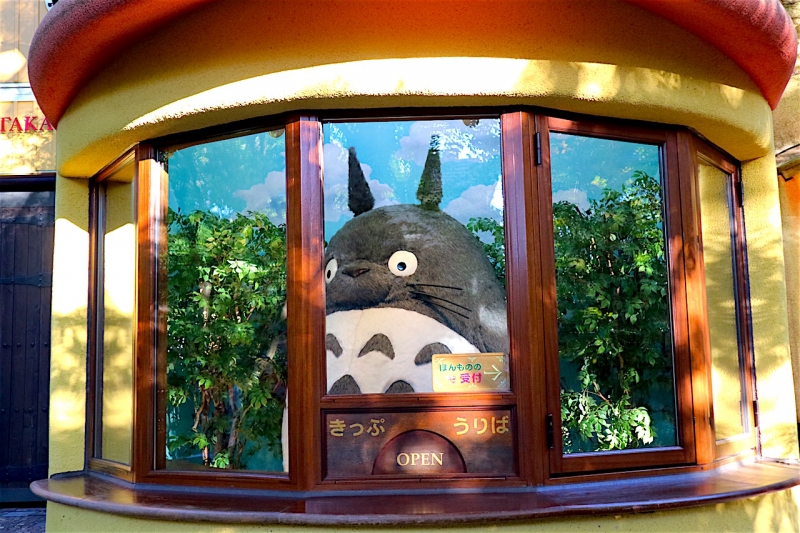 Did you grow up with My Neighbor Totoro and all things Ghibli? Well then, a trip to the Ghibli Museum in Mitaka will make your inner child the happiest! In fact, take it up a notch and visit the real-life locations that appeared in your favourite anime! 
Also read: My Japan Pilgrimage: Visiting The Real-Life Locations Of Kimi No Na Wa
Don't be afraid to geek out, so many people would die to be in your place and Japan's the one place where you won't be judged for being so passionate about these beloved characters. 
P.S. I have visited all the places I mentioned and I. REGRET. NOTHING. 
8. Tattoos are NOT allowed in a traditional onsen (hot spring)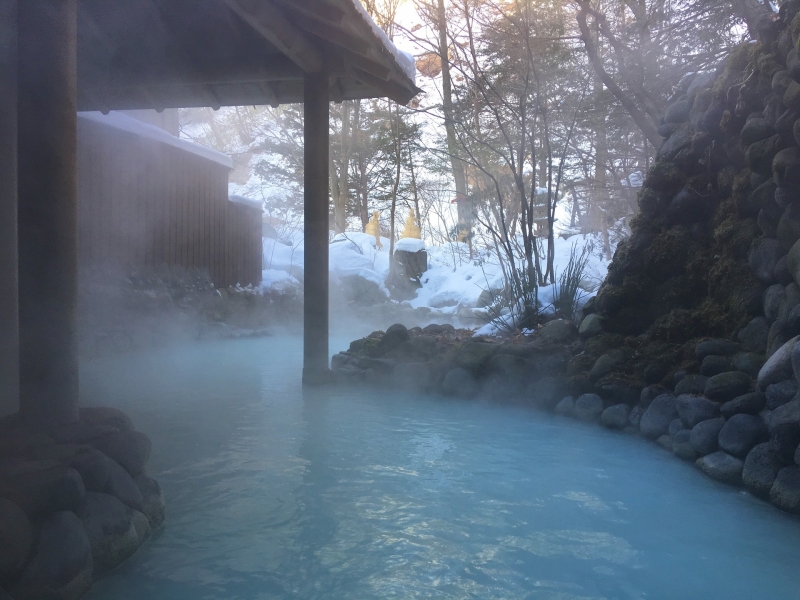 Sadly, if you have a permanent tattoo, then you've signed off your rights in experiencing a traditional onsen. However, those who have a smaller tattoo that can be covered with a bandage may be given a pass. I also heard that onsens that are catered towards foreigners are more lenient, but these types of onsens are numbered. Read about them here. 
Historically, Japan slapped tattoos on criminals as a form of punishment, and most locals today still associate tattoos with Japan's organised crime and Yakuza mafia, which explains why most onsens are still strict with this rule. 
9. No head dipping in an onsen either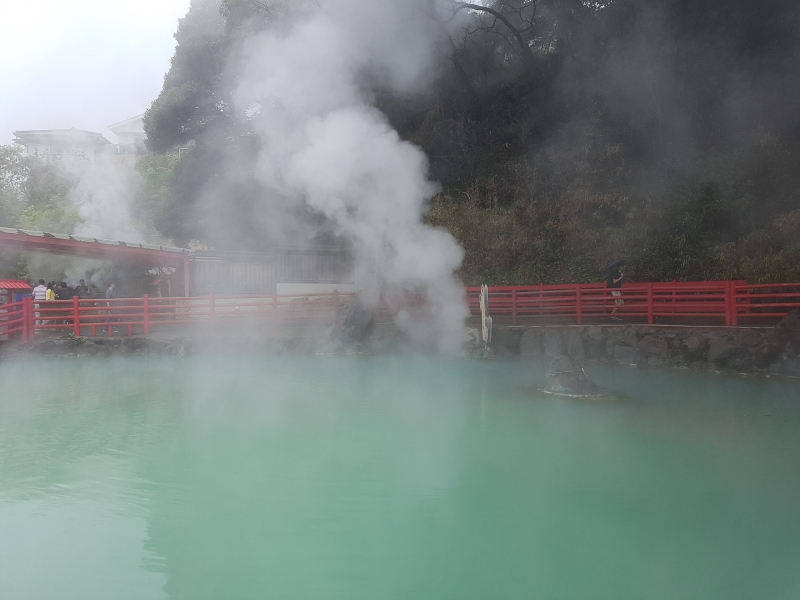 Onsens are believed to have healing properties and minerals that are good for the skin. Dipping your head and hair into the water will end up contaminating the essence of the hot spring with mouth germs, hair oils and any hair care residue that's on your head. Be very vigilant in observing this rule else be kicked out of the relaxing hot spring!
10. Don't forget to follow Japan's strict trash segregation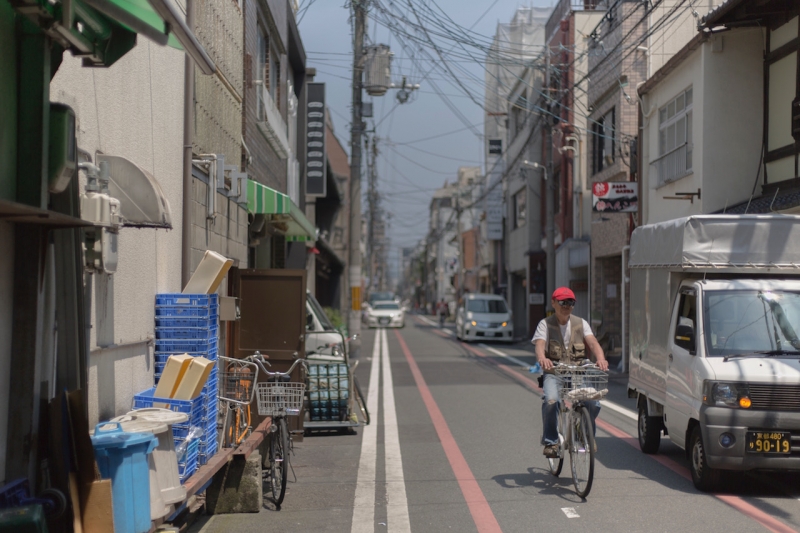 Japan's system of garbage disposal is quite different from the typical one we're used to such as the "biodegradable, nonbiodegradable, and leftovers" segregation. 
The trash in Japan is separated as follows: combustible, incombustible, oversized garbage, bottles & cans, and old clothes & used paper (read more about it here). Each of these categories follows a garbage collection date.
Each Japanese household sorts these categories according to coloured trash bags (the colours depend on the city). If you're staying in an Airbnb, it's your responsibility to segregate your trash accordingly and note the day when the garbage trucks will come to collect a particular trash category. 
You'll also find that public areas and establishments such as parks, restaurants, and convenience stores will have a number of garbage bins lined up, each having a guide on where to throw a type of trash. If you still get confused, just ask a local!
11. Don't steal an umbrella just because they have an umbrella-sharing service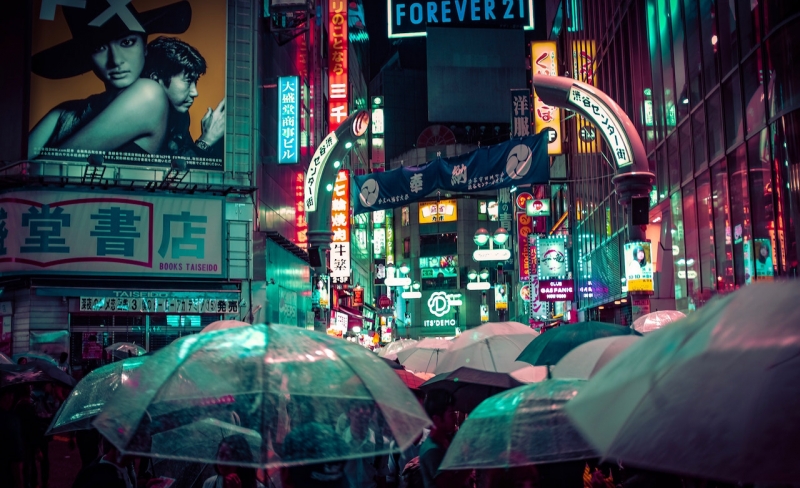 The Japanese are known for their trustworthy nature — and they thrive in it — so much so that Tokyo actually launched an umbrella-sharing service app called iKasa. This app allows users to rent umbrellas which they can pick up at various umbrella stands around Tokyo. After use, they then return the borrowed umbrella at any available location that the app indicates. iKasa users can avail of umbrellas as many times as they want in a day, all for only ¥70. The icing on the cake? Their return rate is 100%! So shame on you if you end up stealing their umbrellas!
12. Locals and tourists in kimonos are not to be treated as mascots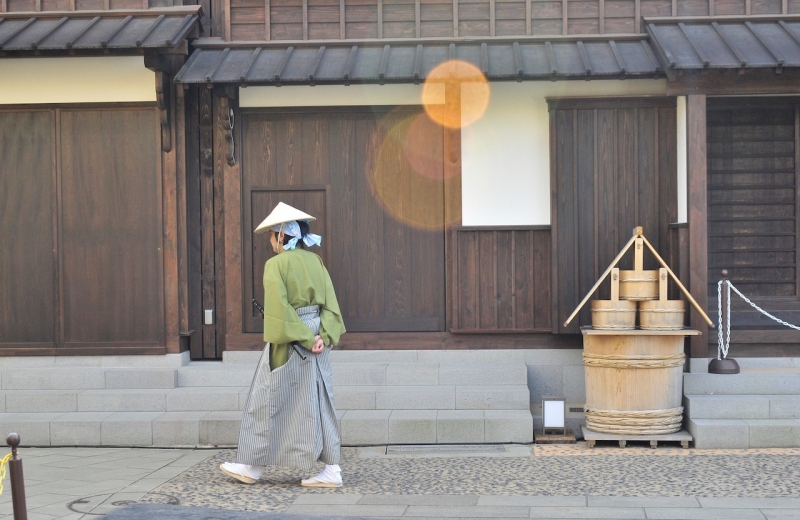 Some locals dress in traditional kimonos because it's part of their job, and yes, some professions in Japan have an age-old tradition of having to wear kimonos to work. So please be sensitive when approaching them for a photo, because you might be getting in the way as they're heading to their office.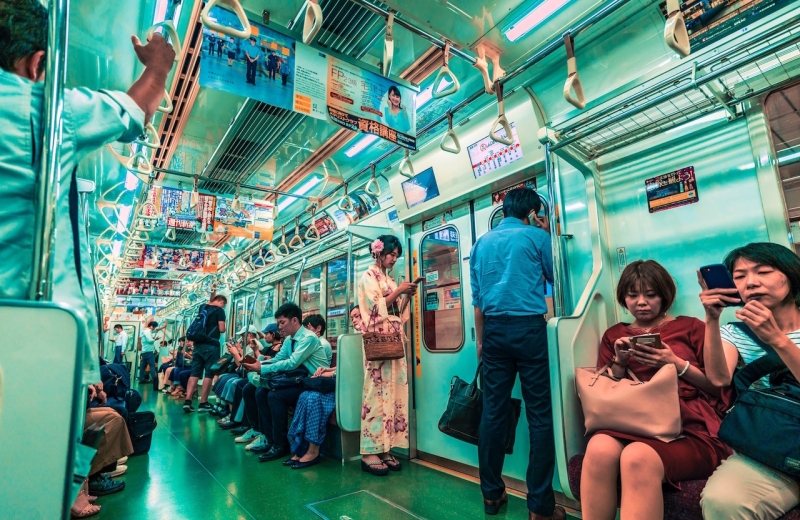 The same thing applies to tourists who are wearing kimonos at local attractions. You might have heard that tourists can rent a kimono for the ultimate local experience. Usually, these places where you can rent one are walking distance to tourist spots, where you'll see particular individuals sporting a kimono. More often than not, those individuals aren't employees who are stationed there for your photo opp. They're tourists like you. While some may be more than willing to take photos with you, others might be cursing you under their breath for crowding them and treating them as a mascot.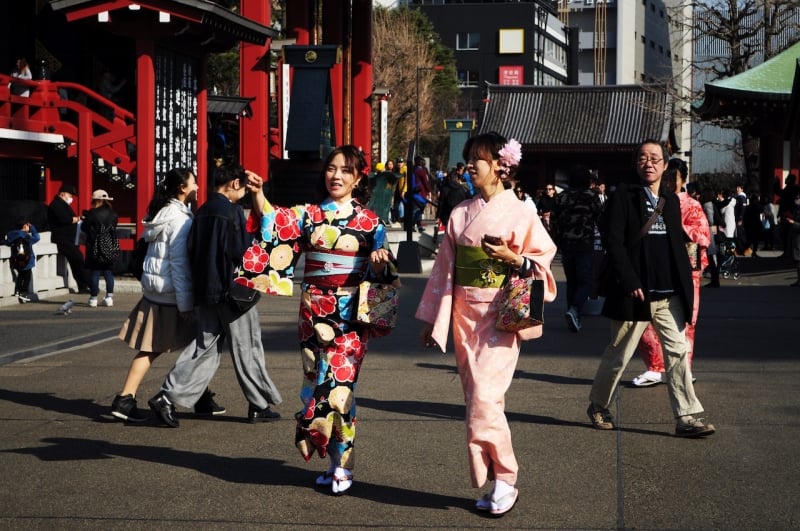 Sometimes, you'll realise this too late. But hey, it can happen to anyone. Here's another story, when I visited Sensoji Temple with my family, we saw several Asians dressed in kimonos. Tourists were continuously asking to take photos with them. We thought that they must have been part of the attraction (like everyone else did). 
Thankfully, the people in kimonos were good sports and humoured the selfies — they were Korean tourists, by the way.  
13. When wearing a kimono, left over right, and not the other way around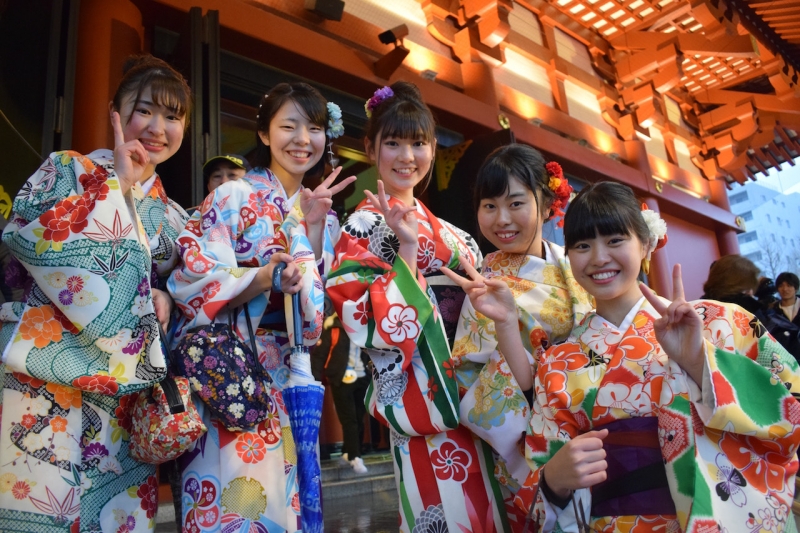 Folding the right side of the kimono over the left side symbolises bad omen and death. Unless you're going to a wake or funeral, left over right. Always. 
14. Don't forget to bow to show thanks or apologies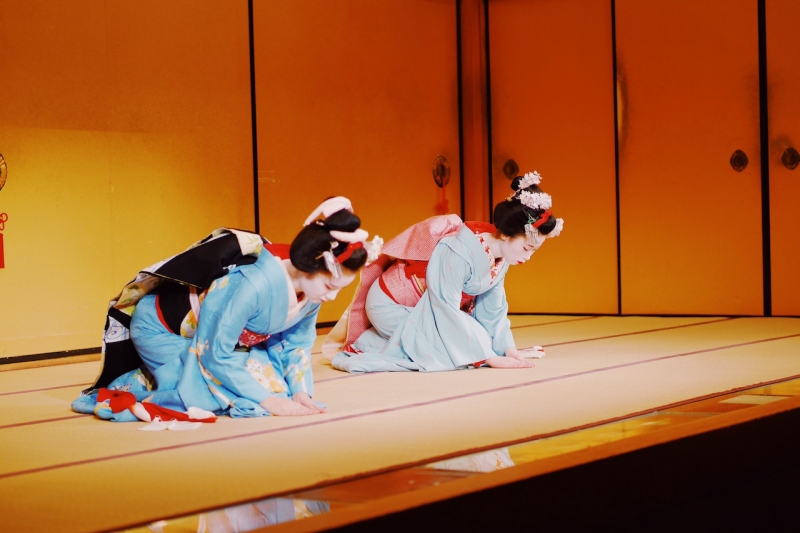 When we talk about Japanese customs, this is probably the most famous of all. Japanese bow for a number of occasions: when they're congratulating someone, asking someone for a favour, and starting or ending a meeting.
But the most applicable occasion for tourists to bow is when they say "Hello", "Goodbye", "Thank you", and "I'm sorry". Very useful when interacting with locals. Don't forget!
15. And for pity's sake, don't be late for appointments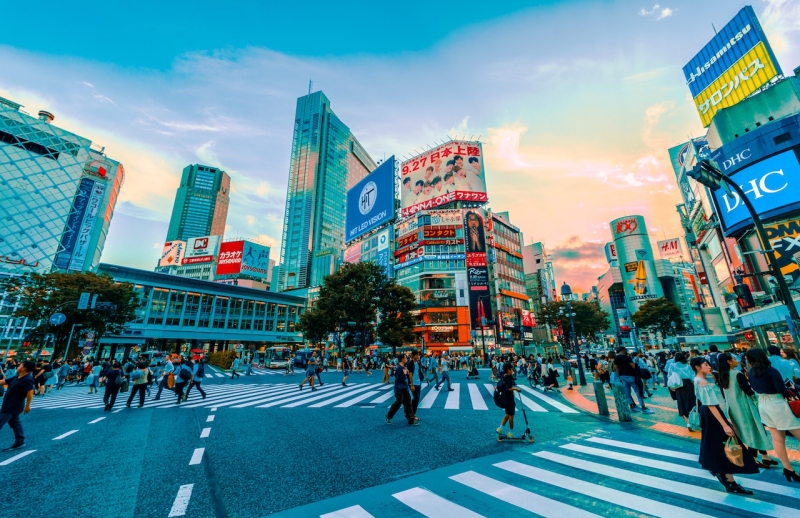 Repeat after me: punctuality. 
Punctuality, punctuality, punctuality! The Japanese value time like no other, and being on time signifies you respect the time other people set aside for you. Be on time for your tour, your business meetings, or when meeting up with a local friend. Besides, Japan has a very efficient public transportation system — you have minimal to zero excuses for being late. 
16. Don't misuse your chopsticks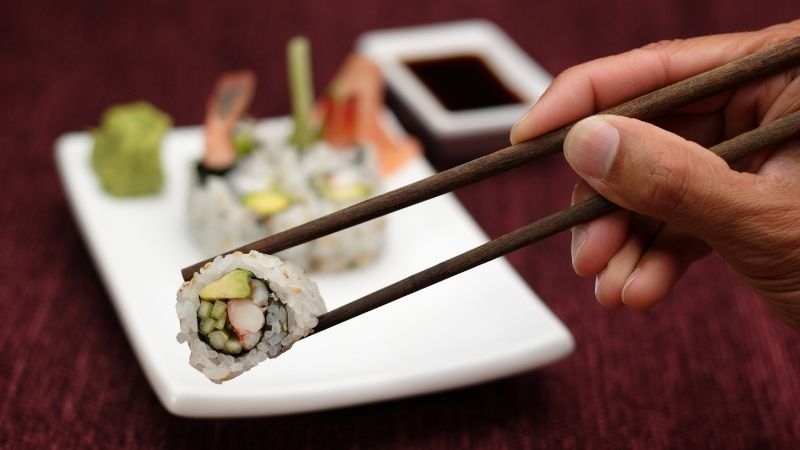 East and Southeast Asian countries like China, Japan, Korea, and Malaysia traditionally use chopsticks as cutlery. For the Japanese, this pair of kitchen and eating utensils have quite a few symbolic meanings. That said, a huge part of Japanese dining etiquette involves the proper usage of chopsticks. Whether you're slurping on ramen noodles or picking up sushi, there's always a proper way to handle them. 
Be sure not to stick your chopsticks upright in your rice bowl. This gesture is reserved for funeral services; otherwise, it'll be seen as highly inappropriate or disrespectful. Moreover, it could be seen as bad luck or a reminder of death. Instead, place your chopsticks on the hashioki or chopstick rest provided. 
Other basic reminders include: 
Don't rub your chopsticks together. This can imply that the restaurant's chopsticks aren't of good quality. 

Don't use your chopsticks to stab your food, as these aren't meant for doing so. 

Don't pass food to another person with chopsticks that have already touched your mouth. Needless to say, this is a very unhygienic and unpleasant practice. 
17. Don't forget to learn some basic Japanese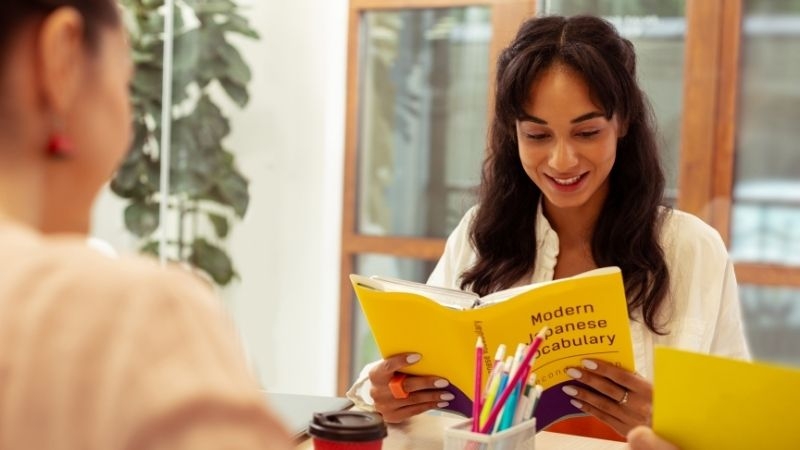 A trip to any destination calls for a bit of language learning! Do you want to fully immerse yourself in a new culture? One of the best ways to do so is by familiarising yourself with the local language. Of course, it'll take much longer to master a language and speak fluently like a true native. So, start by learning a few basic Japanese words and phrases to help you get by on your trip to the Land of the Rising Sun!

If you take some time to learn some basic Japanese, you'll be a little more confident when getting around the metro subway or ordering from a Japanese menu. Apart from that, greeting and addressing locals will set you apart from other tourists in the country! 
18. Don't blow your nose loudly in public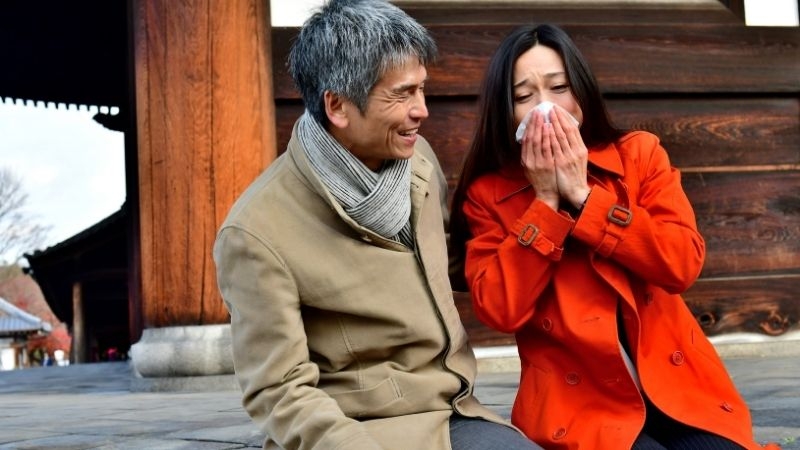 Sniffling could be seen as less disruptive and rude compared to blowing your nose loudly in public places. In case you feel like your nose is getting itchy or runny, simply look away from the crowd and wipe it with a tissue. If this isn't enough and you find the absolute need to blow your nose, find a restroom to do so. 
Note: Pocket handkerchiefs are specifically used for wiping sweat or drying off hands after washing.
19. Don't forget to use two hands when handing or receiving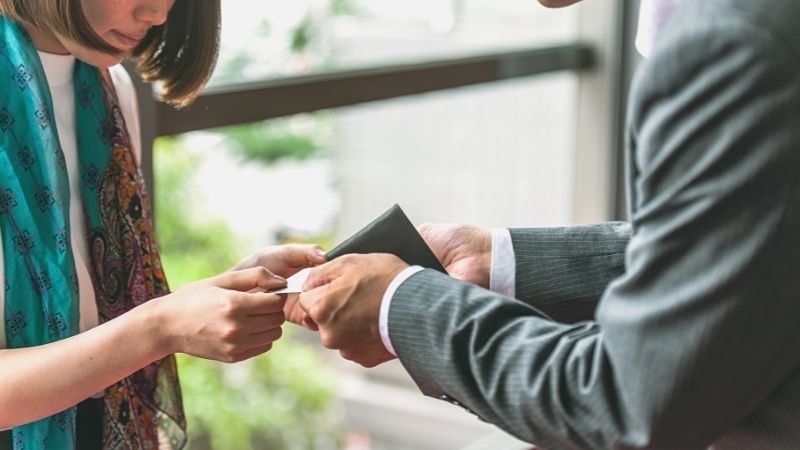 It is always polite to hand over and receive business cards in Japan with two hands. These small yet significant pieces of paper are seen as an extension of a person. Therefore, business cards must be treated with care and respect. This gesture is one of the basic Japanese customs to remember in terms of business culture and etiquette. 
If you receive a card, simply accept it with both hands and give a small bow as a sign of thanks. Afterwards, carefully read the card for a few seconds instead of hastily slipping it into your pocket. If you're sitting down, take a few seconds to study it and place it on top of the table until the meeting is adjourned. 
20. Don't forget to say " kanpai" when raising your glasses for a toast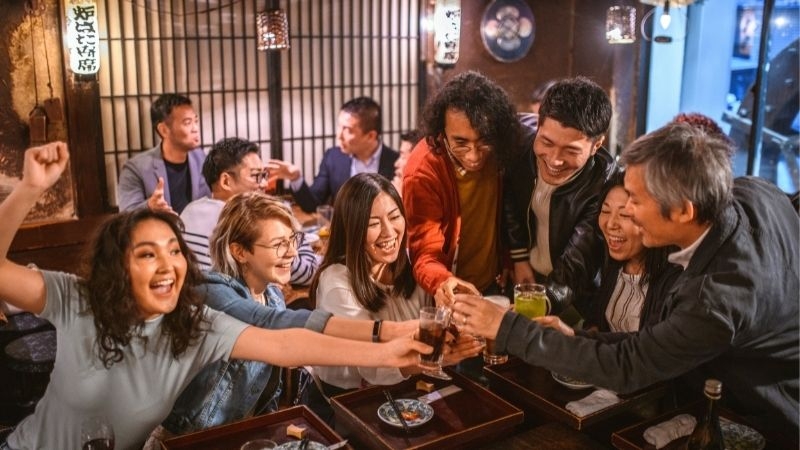 The Japanese expression kanpai (also transliterated as kampai) is often used to toast drinking glasses. It's the English equivalent of "cheers", but its Chinese characters translate to "drink your cup dry," which is the equivalent of "bottoms up." 
Don't worry, you don't have to drink it all at once! Just take a sip after clinking glasses with the people you're drinking with. You might be surprised to find out that sake is best appreciated by savouring it slowly compared to Western liquor shots.

Also read: Here's Why Filipinos Have To Travel To Nagasaki, Japan
There are plenty more Japanese customs to read about. But this set of don'ts is sufficient enough to guide first-timers or even those who just want to know more about admirable Japanese etiquette. So, do you think you're ready to go to Japan?