Contributed by Chinitowander

Jomax Peak is a campsite, picnic ground and flower sanctuary in Salvador Benedicto, Negros Occidental which has gotten quite popular these days. Aside from the beds of clouds that you get to see during "Habagat" aka South monsoon months, you'll feel the chilly fresh mountain breeze while having a sip of your unlimited coffee offered by the sanctuary. You'll also get an awesome mountain view from the balcony.
Also read: A Sweet Escape to Negros Occidental with My Significant Other
Every inch of the place is Instagram-worthy especially the balcony areas. An Instagram hobbyist will surely come running to this elusive place.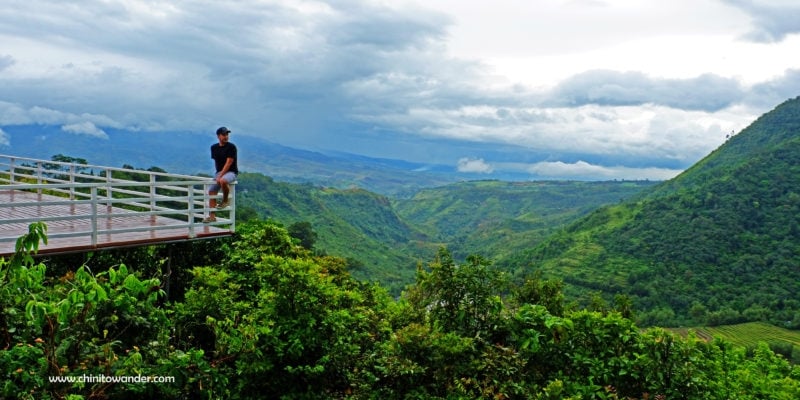 Aside from an awesome view, camping at Jomax Peak is also worth trying.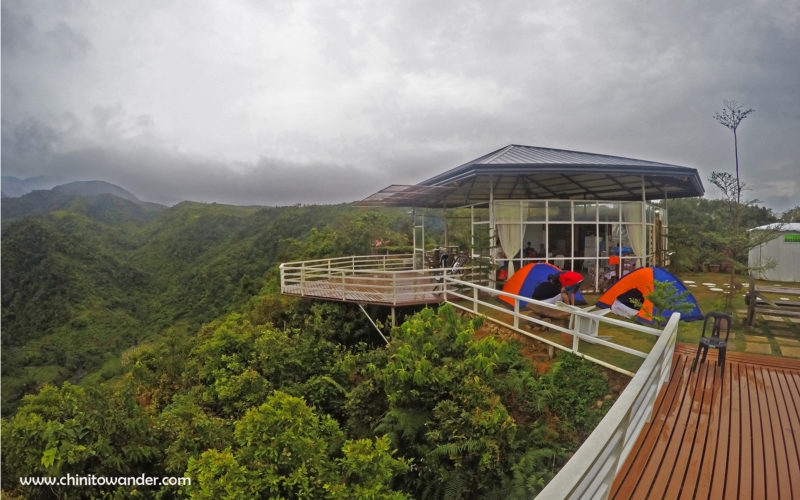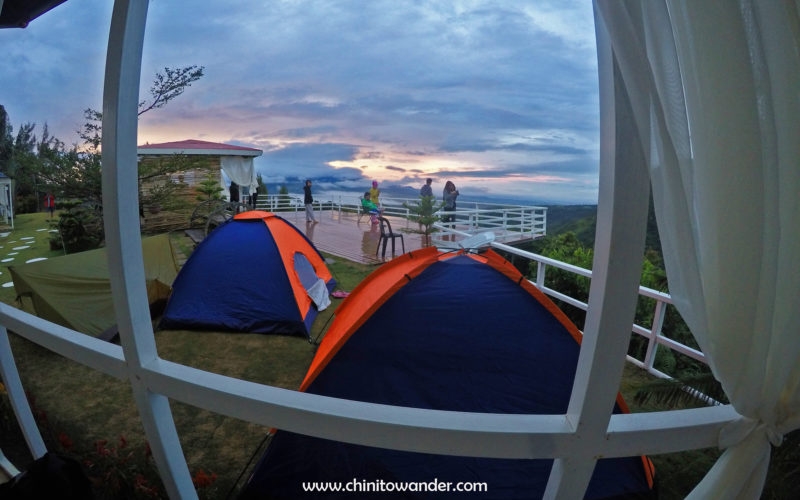 It was out of the blue when I and my family decided to camp here. Because Jomax Peak has been making quite the noise in social media, we got curious. We pushed our luck and inquired if there was a vacant slot for camping. Due to the high demand in the sanctuary, it's kind of hard to make reservations, but we were lucky that there was still an availability for five more people. How lucky we were that despite being almost always fully booked, it had slots for us! Maybe it was because it rained at that time that many cancelled their reservations last minute.

What I like about Jomax Peak is the exclusiveness of the place. They limit their guests to maintain peace and privacy. Yes, it means they do not accept walk-in guests, so you have to make a reservation through their Facebook page (contacts and Facebook page will be posted below).
Aside from their exclusiveness, their staff was also very hospitable and always tend to what their guests request.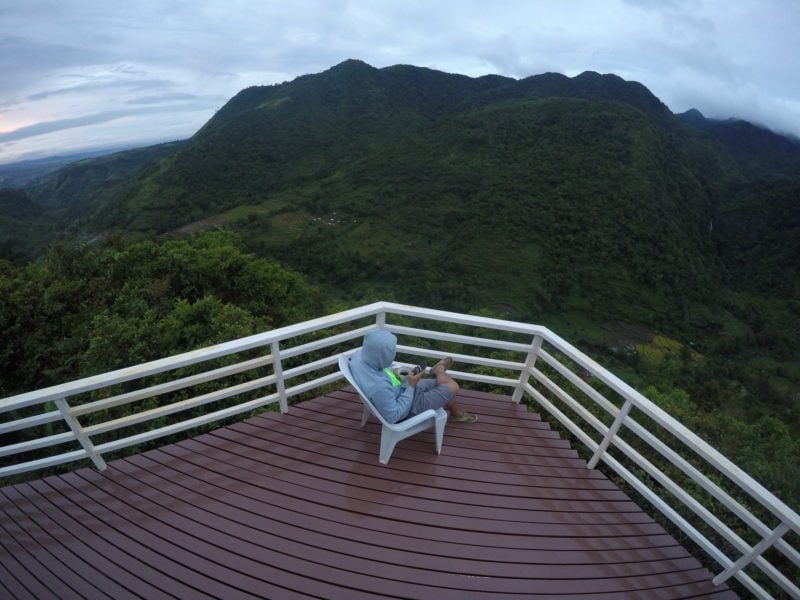 The peak also has few simple rules that need to be followed. Other than that, you can do anything you want. They are not very strict.
If you just want to escape from the bustling city life over the weekend without damaging your finances, this is the place to be.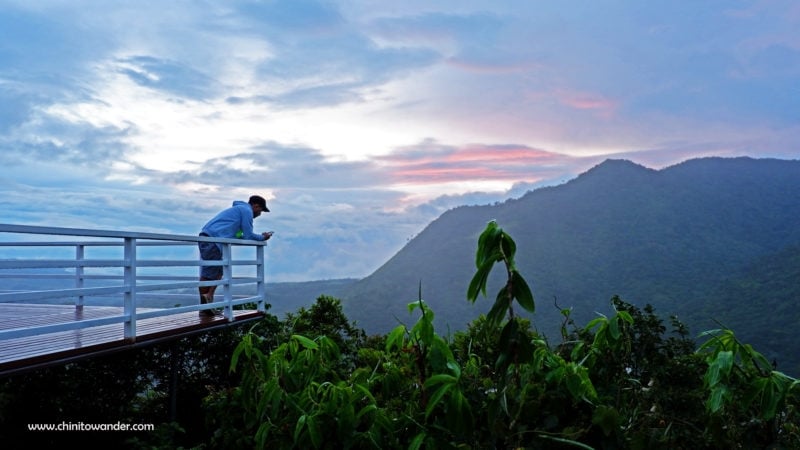 You can camp or just stay for a few hours of relaxation, it is all up to you. For a few hundred pesos, you can do overnight camping at the peak with unlimited coffee and water. I was in awe of the panoramic mountain scenery and that I was able to commune with nature.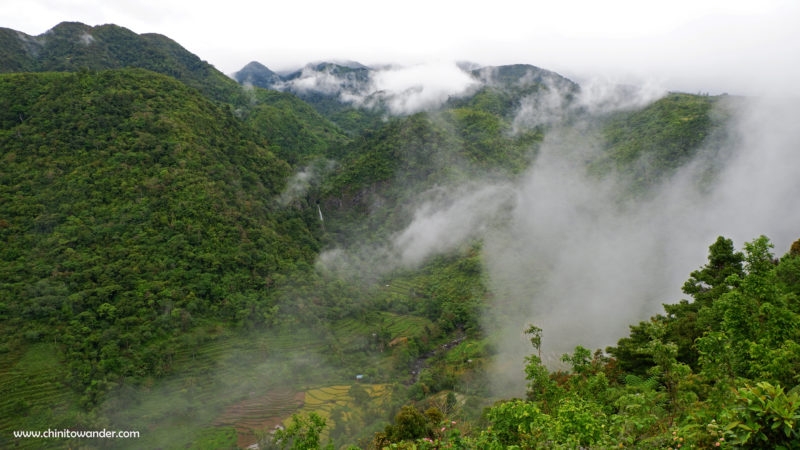 Although you can bring your own food (no corkage fee), you don't have to sweat it. You can ask the staff to cook some canned goods for you, which you can conveniently buy at the local sari-sari store at a very reasonable price. If you want to have some grilled foods, you can bring your own marinated meat and have it grilled at no additional charge. But if you ever don't feel like cooking you can always ask the staff to cook for you at a very minimal charge.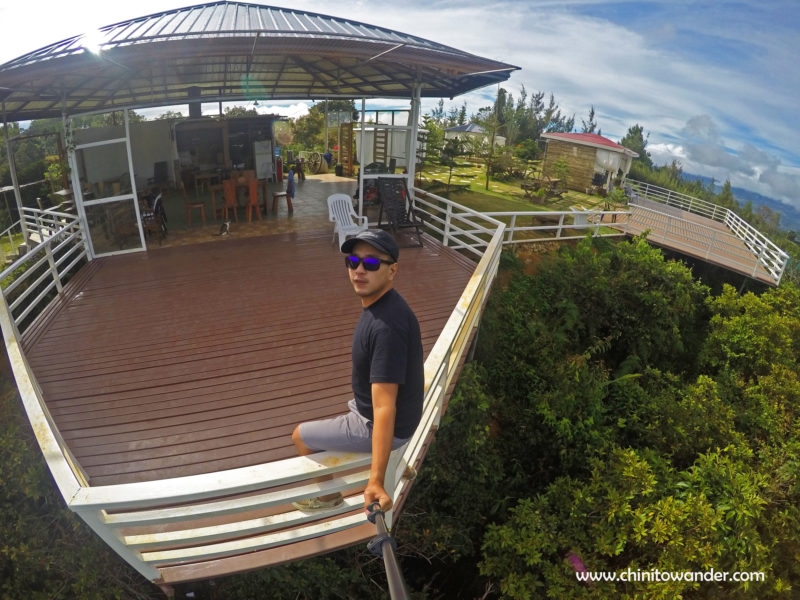 By the way, did I mention that Jomax Peak also offers Therapeutic Massage? At a very shockingly good rate of ₱150, you can have a one-hour full body massage. Talk about a complete stress-free relaxation that is very budget friendly.
Also read: DIY Camping: Burot Beach In Calatagan, Batangas
How to get there
If you're coming from Cebu:
Head to Cebu South Terminal and ride a bus going to Toledo Port. Another option is to ride a Vhire in Kamagayan (beside USC) to Toledo.
Once you arrived at Toledo Port, you may ride a barge or fast craft going to San Carlos City, Negros Occidental.
From San Carlos Port, ride a trike going to San Carlos City bus terminal, then ride a bus going to Bacolod via Don Salvador. Tell the conductor to drop you at Jomax Peak, Brgy. Kumaliskis.
Expenses:
Cebu South Terminal (Bus) to Toledo Port: ₱110
Take a boat from Toledo Port to San Carlos Port – Barge: ₱100
Fastcraft: ₱180; Fastcat: ₱200 (Fastcat and Fastcraft is only one hour travel time while a barge could take you up to two hours). There are hourly departures from Toledo to San Carlos (earliest is at 7am, latest is at 6pm) so you don't have to worry about the departure schedules.
Tricycle from San Carlos Port to San Carlos Bus Terminal: ₱8
Bus from San Carlos Terminal to Jomax Peak Don Salvador: ₱70
Jomax Peak overnight entrance fee: ₱200php/person or please refer to their Facebook page for updated rates
If you're coming from Bacolod:
Head to Sambok (South) Bus Terminal in Bacolod City.
Ride a Bus going to Cebu or San Carlos City via Don Salvador.
Then tell the conductor to drop you at Jomax Peak, Brgy. Kumaliskis.
Expenses:
Taxi or jeep going to Sambok Terminal (rate varies)
Bus ride fee: ₱55
Jomax Peak overnight entrance fee: ₱200/person or please refer to their Facebook page for updated rates
Things to see and do
Take a lot of selfies and photos of the place.
R&R (like what my older brother says) meaning Rest and Relax.
Enjoy the view
Have a few cups of their Home Brewed Coffee.
Or you might want to take a plunge at their icy pool!
If you're up for an adventure, you can trek the neighbouring waterfalls which you can actually see from the balcony. If you want to do this, you can ask the staff who will happily assist you and refer you a reputable guide. There is no fixed rate for the guide, it is up to you how much you want to give.
According to the owner who I was able to talk to (and by the way, was very accommodating and talked to all the guests that stayed the night) if you feel more adventurous, there's a lake that you can explore behind the waterfalls. I have not been able to experience this yet, but I am planning to trek it once I have the chance to go back.
And if ever you want to feel an adrenaline rush, you might want to try their zip line. You can ask their staff about it.
Reservations
You may reserve via their Facebook Page. Contacts: 0917 513 2897
Rates
As far as I've noticed, their rates changed a few times already. Upon reading this, they may have changed their rates again. It is better to call or text them for the rates or availability. In our case, since we camped overnight, we paid ₱200/adult. Children below 10 years old are free!