Say hello to the KAIRI (海里), the newest Joyful Train which made its debut less than a year ago! It's not often that new Joyful Trains are created, so as a huge fan I just had to ride it, and got to do so about two weeks after its debut in October 2019.
Running between the Niigata and Shōnai regions in Niigata Prefecture and Yamagata Prefecture respectively, the KAIRI got its name from the beautiful sea (海 kai) and charming countryside villages (里 ri) that are plentiful in the area. This train focuses on the local gastronomy of Niigata and Shonai, as well as the breath-taking views of the Sea of Japan that it passes by on the JR Uetsu Main Line.
Also read: Rail-ly Fun Rides: Your Comprehensive Guide to 13 JR East Joyful Trains!
The JR EAST PASS (Tohoku area) and JR EAST PASS (Nagano, Niigata area) offer incredible value for unlimited rides all over Eastern Japan. What's more, all JR East shinkansen, express and regular trains, and even Joyful Trains within the valid area are available to travel on!
Explore each destination to its fullest before you head off to your next, as the Pass allows for any 5 days of usage within a 14-day period.
Unlike the TOHOKU EMOTION and the FruiTea Fukushima which are travel package-only restaurant trains, the KAIRI has one dedicated travel package-only dining car (Car 4), while the other cars can be boarded with without packages. Undoubtedly, a ride on the KAIRI is a gastronomic delight, and I highly recommend giving the meal plans a try if you're ever riding this train.
Before boarding the train, don't miss your chance to take a photo with the friendly train staff and welcome banner at the platform at JR Niigata Station. The banner welcomes you on a gastronomic journey along the Sea of Japan. The KAIRI was created in conjunction with the Niigata and Shonai Destination Campaign, a domestic tourism campaign promoting Niigata and Shonai and a gastronomic destination.
Upon first glance, you'll instantly notice the KAIRI's signature deep orange colour, which is prominently featured on both its exterior and interior.
The train is made up of four cars, and its exterior is a gradient of white and deep orange, which are meant to represent fresh snow and sunset. Niigata has some of the highest snowfall in Japan and is sometimes referred to as Yukiguni (snow country).
Dining on the KAIRI
Car 4 is the dedicated dining car and is only for passengers who have purchased a travel package. Seating up to 24 people, the dining car features six 2-person boxed seats and three 4-person boxed seats. Elegant and hospitable KAIRI ladies personally deliver all the exquisite food items to your table.
In line with the train's theme of local gastronomy, all meals served in the dining car are from local Niigata and Shonai restaurants. The food is meant to showcase the ingredients of the region's four seasons.
I rode this train from Niigata to Tsuruoka, and the meal served was from Ikinariya, a traditional Japanese restaurant with over 300 years of history. The meal was served in a gorgeous two-tiered box with an intricately crafted wooden cover.
Opening the box reveals an exquisite meal that almost looks too good to be eaten. The food was nothing short of phenomenal! Being served in autumn, other than using autumn ingredients, the colours and garnishes were meticulously crafted to suit the season. Not only do the dishes look and taste great, but I could feel that a lot of thought was put into the ingredients, which were selected for their seasonality.
My personal favourite dish was the cod, as well as the juicy salmon roe and newly-harvested Koshihikari rice. Niigata is most famous for its rice, and this rice was extremely delicious. You would think that rice is just rice, but the texture and the stickiness just made this rice seem perfect.
Before the meal is served, you will be asked to choose your welcome drinks: local beer, local sake, or a set of local soda and tea. I got the local soda and tea set, which was a bottle of Yukiiro Soda, an interesting soda made with rice, and a bottle of Yukiguni Green Tea. Yuki means "snow", and the soda had rice particles which made the soda appear frosty, like snow! Rice is Niigata's most famous product, so it's not surprising to see many products incorporated with rice.
Looking at the list of drinks for sale on the KAIRI, I saw this amazake and bought it to try. Amazake literally means "sweet wine", and is a drink made from fermented rice malt. Despite its name, this amazake is non-alcoholic, so children and teetotallers can enjoy it too. This particular one was made using JR Niigata Farm's Gohyakumangoku variety of rice. Even though no sugar is used, the result is still a sweet and refreshing drink!
This amazake was the latest addition to the line-up of NIIGATA SHUPOPPO, which aims to increase the profile of the Niigata area through rice and sake, two of the area's main products.
Other than the amazake, NIIGATA SHUPOPPO currently has four types of junmai ginjō sake, all made with JR Niigata Farm's Gohyakumangoku variety of rice. Although the rice used is the same, the four different breweries have come up with their own sakes, each with a different aroma and flavour profile.
One brand, many different tastes – this is what NIIGATA SHUPOPPO is about. If you are a fan of sake, check them out on your next visit to Niigata! NIIGATA SHUPOPPO sakes are available at NewDays convenience stores around major stations in Niigata.
On board the KAIRI's dining car, you can tuck into traditional Japanese cuisine on the outbound journey from Niigata to Sakata, or savour Italian cuisine made with local ingredients on the inbound journey from Sakata to Niigata.
Depending on the month, the Japanese course is from either Ikinariya, Ichishime or Nabedyaya, all traditional Japanese restaurants from Niigata's Furumachi district, while the Italian course is from Al-ché-cciano, an Italian restaurant in Tsuruoka.
If you're not riding the dining car but still want a part of the KAIRI's gastronomical experience, there are also KAIRI special pre-order bento (lunch box) available for all passengers. The outbound journey features a bento made with locally-produced Niigata ingredients, while the inbound journey features a bento made with locally-produced Shonai ingredients.
Inside the KAIRI's other cars
If you're looking for a piece of the KAIRI to bring back home, head over to Car 3, which has the sales counter. Here you can find exclusive KAIRI souvenirs like tenugui (Japanese towel), teas, candy, pound cake, and more. It is also here that you can collect your KAIRI special bento if you had pre-ordered one.
Car 2 features compartment seats, which all have windows facing the Sea of Japan. Each compartment seats up to four people, and is perfect for groups of families or friends who wish to have more privacy.
Car 1 seats 30 people, and features regular two by two seats, all of which have ample legroom, a padded orange headrest, and can be reclined. Windows are large and wide for you to enjoy the passing scenery of the sapphire sea and golden rice fields in autumn.
Scenery of the Sea of Japan
One of the highlights of the KAIRI is definitely the stunning views of the Sea of Japan's sapphire waters. The most scenic portion is the Sasagawa Nagare, an 11km stretch of coastline with beautiful clear blue waters, white-sand beaches, and unique rock formations eroded by seawater.
Along this stretch, the train will slow down for you to take photos. The train even makes a stop at JR Kuwagawa Station for 20–30 minutes, where you can get off to get a closer look at the sea and enjoy a special dessert – the Sea of Japan soft-served ice cream.
This specially-crafted ice cream is only served when the KAIRI stops at JR Kuwagawa Station, which is 11:22–11:42 and 16:50–17:21 on the days of the KAIRI's operation. That's right, it only goes on sale for 20 minutes in the morning and 31 minutes in the afternoon. The blue is meant to represent the blue of the sea, while the grape salt sprinkled on the ice cream gives a unique flavour and depth. The salted caramel peanut cookie also adds crunch and texture to this sweet treat. The special Sea of Japan soft-served ice cream costs ¥300 including tax.
A trip on the KAIRI
Enjoy your trip on the KAIRI by combining it with a short trip to some of Niigata and Shonai's delightful and scenic spots. Here are a few of my recommended places along the JR Uetsu Main Line:
Niigata City
The starting point of the KAIRI's journey, Niigata is the top producer of sake in Japan. Niigata is known to produce some of the finest sake and rice in Japan, and this is due to the high amount of snowfall that the mountains surrounding Niigata receive each year. Water is an important ingredient in the production of sake and rice, and the pure melted snow provides pristine water for the rice fields to flourish and grow.
Due to the top-quality rice that Niigata grows, the most famous of which is koshihikari, its rice-derived products like sake and senbei (rice crackers) are also very tasty. You can even try out decorating your own senbei with soy sauce, creating a unique design on your very own senbei.
Murakami City
About 45 minutes on a Limited Express train from Niigata City is Murakami City, a quaint coastal city well-known for its salmon, which mostly come from the Miomote River.
Murakami is famous for its shiobiki-zake (salt-cured salmon). Salmon are covered with salt, and hung with their heads down and their mouths open to expose them to the cold wind for drying. You can see many of these hanging around restaurants and shops around the city.
Don't just look at the salmon, try them! Murakami is the salmon capital of Japan and boasts over 100 recipes for salmon dishes. While here, I got to try a special salmon cuisine course meal, where all the dishes featured salmon in various ways.
Prior to this experience, my image of salmon was just the meat (sashimi, grilled, smoked), the skin, and the oil rich in omega-3 fatty acids. I kid you not when I say that Murakami's salmon cuisine really makes use of all parts of the salmon!
The first round of this 11-dish meal that awaited us was a platter of unique salmon appetizers, made with different parts of the salmon.
The most familiar item served was the salmon roe seasoned in soy sauce.
Sake-no-sakabitashi is aged salmon, made by marinating salt-cured salmon in sake.
Hizunamasu-ae is vinegared nose-tip cartilage. "hi" means "ice", and this dish got its name as the cartilage is transparent like ice. It is served with grated radish and salmon roe.
Nawata karani is spicy simmered salmon innards.
Shirako donbiko umani is simmered salmon shirako. Most people might have heard of shirako sushi, where the shirako (usually from codfish) is served raw. This, however, is simmered. Raw shirako is definitely an acquired taste, but the simmered version is not as bad.
Mefun is salt-pickled internal organs (usually liver) of a male salmon.
Who knew there were so many edible parts of the salmon?
After the appetizers came the more familiar versions of salmon – salmon sashimi, grilled salmon, simmered salmon, and salmon meatball. To end the meal off was a delicious black sugar pudding. If you ever visit Murakami, be sure to try out its interesting salmon cuisine. This course was ¥6,000 per person, although there are also larger courses with more dishes available.
Address: 2-1-9 Iino, Murakami-shi, Niigata-ken 958-0857
Access: 15-minute walk from JR Murakami Station
Opening hours: 11:30–14:00, 17:00–23:00
Tel: +81-254-52-6166
Tsuruoka City
Facing the Sea of Japan, which is abundant with marine life, the Kamo Aquarium in Tsuruoka City is most famous for its Jellyfish Dream Theater, where you can gaze at the many Moon Jellyfish undulating in a 5m-diametre tank. The tank is illuminated with a soft blue light in a mostly dark room, and gives a very calming effect when you look at the jellyfish. Click here for the English-language pamphlet.
Address: 657-1 Okubo, Imaizumi, Tsuruoka City, Yamagata Prefecture, 997-1206
Access: 30-minute bus ride from JR Tsuruoka Station
Opening hours: 9:00–17:00
Admission fee: ¥1,000
Tel: +81-235-33-3036
You may have heard of Tottori being the sand dune capital of Japan, but did you know that the Shonai region also has sand dunes? Stretching 35km along the Sea of Japan, the Shonai Sand Dunes are the longest in Japan.
Many melon fields lie behind these sand dunes, as the well-drained sand provides the perfect soil for growing juicy and delicious melons. Although the temperature is warm during the day, it drops significantly in the evening due to the cool sea breezes. This large temperature difference is another key to the growth of these sweet melons.
During summer (July), you can even visit melon farms for an all-you-can-eat melon treat! It costs ¥1,500 for 1-hour. The melons available are the Andes Melon, Tsuruhime Melon, and Tsuruhime Red Melon, which differ depending on the day. Click here for details and information on making a reservation (Japanese only).
Dewa Sanzan (出羽三山)
Tsuruoka City is also the gateway to Dewa Sanzan, a mystical place of great importance for Shugendō, a religion based on mountain worship that blends Buddhist and Shintō traditions.
Dewa Sanzan's three holy mountains are Mount Haguro, Mount Gassan, and Mount Yudono, which represent the trinity of birth, death and rebirth respectively. Due to Yamagata's heavy snowfall in winter, the summer months (early July to mid-September) are the best time to visit and climb these mountains.
Dewa Sanzan can be reached by a 40-minute bus from JR Tsuruoka Station.
Getting there
Running mostly on Fridays, Saturdays, Sundays, and Japanese public holidays, the KAIRI makes one round trip per day between JR Niigata Station in Niigata Prefecture and JR Sakata Station in Yamagata Prefecture along the JR Uetsu Main Line.
Check out the timetable and schedule here. All seats on board this special train require reservations, which can be made here.
From Tokyo:
If you're coming from Tokyo, JR Niigata Station is about 2 hours by bullet train on the Jōetsu Shinkansen from JR Tōkyō Station.
From Akita:
If you're coming from other parts of Tohoku, Sakata can be accessed from either Akita or Yamagata. From JR Akita Station, JR Sakata Station is 85 minutes by the Limited Express Inaho on the JR Uetsu Main Line.
From Yamagata:
From JR Yamagata Station, take the Yamagata Shinkansen (45 minutes) to JR Shinjō Station, then transfer to the JR Rikū West Line to JR Amarume Station (50 minutes). JR Sakata Station is a 15-minute ride on the JR Uetsu Main Line from JR Amarume Station.
Money-saving rail passes
If you are thinking of riding the KAIRI or exploring the Niigata and Shonai areas, check out the JR EAST PASS (Nagano, Niigata area), an affordable pass offering unlimited rail travel on JR East lines (including bullet trains and Joyful Trains like the KAIRI) in the valid area for any 5 days of your choice within a 14-day period. At only ¥17,310 when purchased overseas, it costs less than a round-trip between Tokyo and Niigata (~¥21,000), and the 5 days do not have to be consecutive. This pass covers the entire route of the KAIRI.
Alternatively, if you are coming from the Tohoku region, the flexible 5-day JR EAST PASS (Tohoku area) is only ¥19,350 when purchased overseas, costing less than a round-trip between Tokyo and Sakata (~¥28,000). Do note that if you are riding the KAIRI with this pass, only the area between Sakata and Murakami is covered.
Meals on the KAIRI
If you're riding Cars 1 or 2 (free to ride with the JR EAST PASS) and would like to get the KAIRI Special Bento (¥1,800–¥2,000), reservations can be made at JR East Travel Service Centers at major train stations like Tokyo Station, Ueno Station, Shinjuku Station and more. The ones at the major stations even have English-speaking staff to better assist you with your travel needs. Reservations must be made by 3 days before departure.
Also read: Train Restaurants in East Asia: My Experience in Japan's Joyful Trains
For the dining car (Car 4), it is only sold as a travel package comprising of:
Train fare
Reserved seat
Course meal (Japanese for outbound, Italian for inbound)
Drink (choice of one of the below)
◦ Echigo Beer (one bottle)
◦ Sake (one bottle)
◦ Set of Yukiiro soda (one bottle) & Yukiguni Green tea (one bottle)
The package costs ¥13,400 from Niigata to Tsuruoka. Reservations can be made at JR East Travel Service Centers at major train stations like Tokyo Station, Ueno Station, Shinjuku Station, and more.
This article was brought to you by JR East (East Japan Railway Company), and was originally published on JR Times.
Great news! The JR EAST PASS (Tohoku area) and JR EAST PASS (Nagano, Niigata area) offer UNLIMITED RIDES on all JR East Rail Lines in the designated area, and is also valid for the Narita Express to/from Narita Airport, Tokyo Monorail to/from Haneda Airport and all Shinkansen lines.
Did we mention you also get free rides on the uniquely-themed Joyful Trains, like the ones mentioned in this article, with a JR EAST PASS?
The pass is valid for use for any five days within a 14-day period after collection, giving you flexibility and ample time to explore each area without rushing to the next.
Secure advance seat reservations for free up to one month before departure so you won't have to deal with peak tourist seasons once the holiday rush sets in.
A friendly reminder — you can purchase your JR EAST PASS in Japan, or through licensed sales agents overseas. But before you go, here's a budget hack: The pass is about ¥1,000 cheaper if you purchase it from travel agents.
Contact the travel agencies below to get your very own JR EAST PASS today!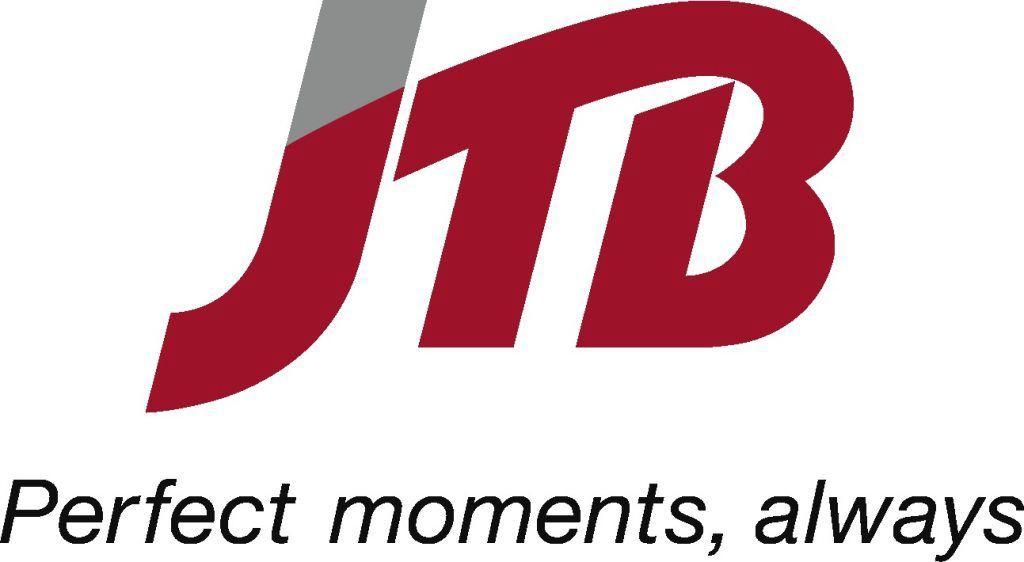 JTB
Tel: +63 (02) 894 5528
Website (Philippines)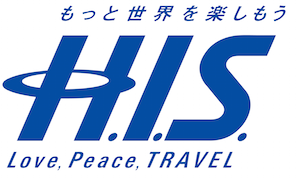 H.I.S.
Tel: +63 (02) 822 4496
Website (Philippines)
---
Featured image credit: East Japan Railway Company